WATERLOO – One year ago, Halli Poock was a freshman basketball prodigy who made a last-second drive that resulted in Waterloo West's first state tournament appearance in six seasons.
Tuesday night, there was far less drama. West knew what it needed to do to check another goal off its list.
Class 5A's No. 3-ranked West ambushed No. 12 City High early and secured a return to Des Moines' Wells Fargo Arena with a 64-51 victory over a Little Hawks program that had reached the previous four state tournaments.
This marks West's ninth state tournament appearance and just the second time the Wahawks' storied program has reached state in back-to-back seasons. Waterloo West will open state tournament play at 3 p.m. Monday against Iowa City West.
"Last year it was all brand new to us," Waterloo West coach Tony Pappas said. "This year we're a little more experienced, focused and we still keep improving. We've come so far from November until today. We just keep working and improving. All the players on the team have done a great job buying into what we're trying to get them to do."
West (19-1) scored the game's initial seven points in the first minute and often traded its traditional zone defense for a brand of man-to-man that didn't let City High (9-5) find much comfort until the second half. The Wahawks assembled a 19-point lead when point guard Halli Poock drove and dished to sophomore classmate Sahara Williams for a 3-pointer that beat the halftime buzzer.
Poock finished with 19 points and Williams added 18. Gabby Moore, the lone senior in West's rotation, hit three 3-pointers and finished with 15 points.
"We've played some man at different times, but not too often," Pappas said. "We used some different defenses, but we were getting this man defense ready for tonight and the state tournament, and boy did we execute the game plan perfectly.
"I never would have envisioned we'd be up near 20 at halftime against a team like that."
City High's lead scorer Kelsey Joens and her 19.3 average was held scoreless over the first two quarters and tallied nine of her 12 points in the fourth. The Little Hawks shot just 5 of 28 in the opening half before starting to knock down some looks during the back half the game.
Moore opened on Joens, the younger sister within a talented family of basketball players, in the first half and Williams was a primary defender on her in the second half.
"I played with her during AAU so I know a lot of her moves," Williams said, addressing the challenging defensive assignment. "She'll go to a spin move or she'll like to shoot and drive. I just cut her drive and made her react to what I was doing."
Assessing West's defensive start Moore added, "I thought we had a lot of confidence so we were able to know what we were doing and talk really well. That helped us a lot. … We probably played one of our best games defensively."
Ella Cook's four 3-pointers led to a team-high 18 points for City, but the large deficit at halftime was too much to overcome as West enjoyed a double-digit cushion from the four minute mark of the first quarter until the final buzzer.
"They just outplayed us in all facets, rebounding, passing, shooting, defense," City High coach Bill McTaggart said. "They were the better team tonight. We didn't play like a team tonight and you can't do that against a good team like Waterloo West.
"They're long and you've got to take advantage of your wide open looks, and then you've got to be patient and take it to the basket stronger than what we did the first half."
West's offense also clicked. Poock located Williams for layups off lengthy outlet passes. Quick ball movement within well-executed sets led to seven 3-pointers and quality looks in the paint, where Brooklyn Smith added 11 points.
Still young with three sophomore starters, these Wahawks are ready for another shot on the big stage following last season's state semifinal run.
"We definitely showed team chemistry and found our spots," Poock said. "Lauren (Conrey, a 2020 West graduate) did such a great job last year and we just had to figure out how to fill her spot. We're playing our best basketball right now and I think tonight showed that."
Climbing a ladder and cutting down a net during Siddens Gymnasium's final basketball game of the season is becoming a tradition.
"I've got to thank all the fans that came out tonight and all the hundreds that watched on the live stream," Pappas said. "It's a fantastic night for our coaches, players and for West High."
GBBall Waterloo West vs. Iowa City High 1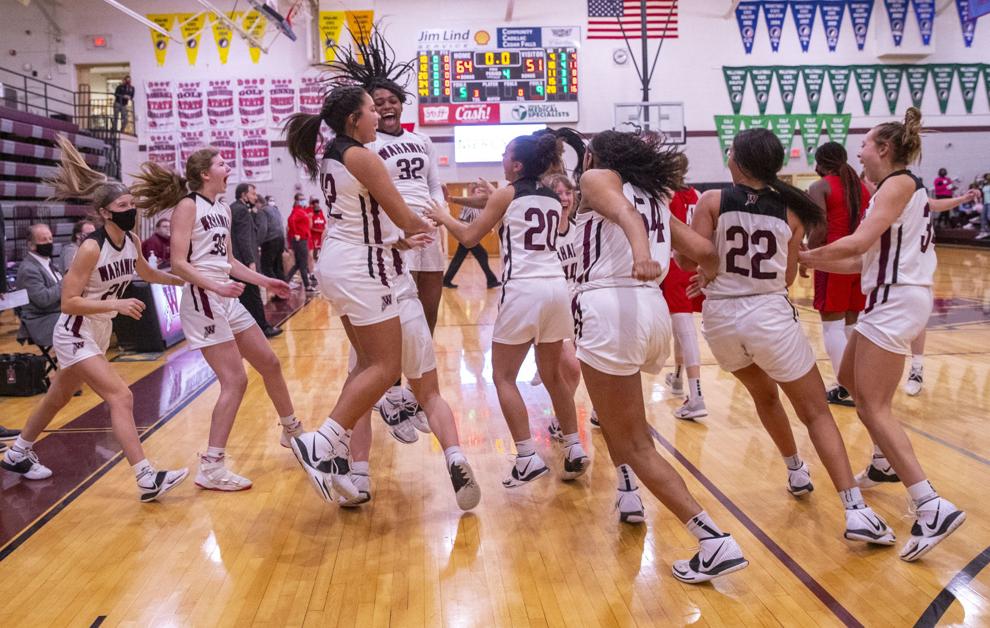 GBBall Waterloo West vs. Iowa City High 2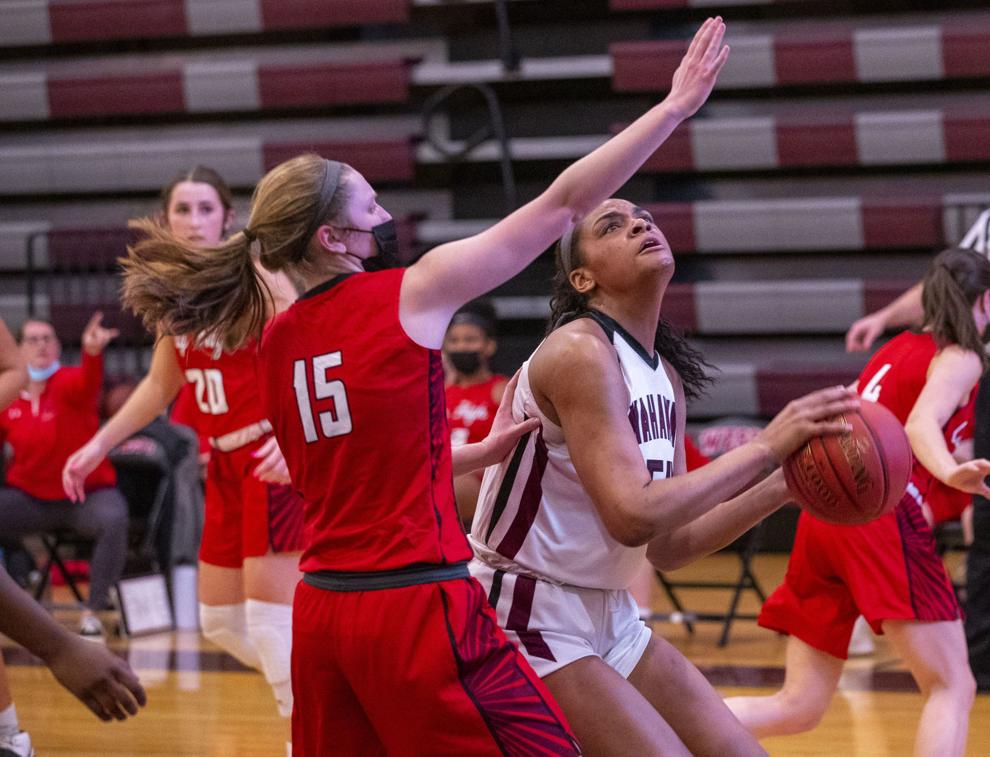 GBBall Waterloo West vs. Iowa City High 3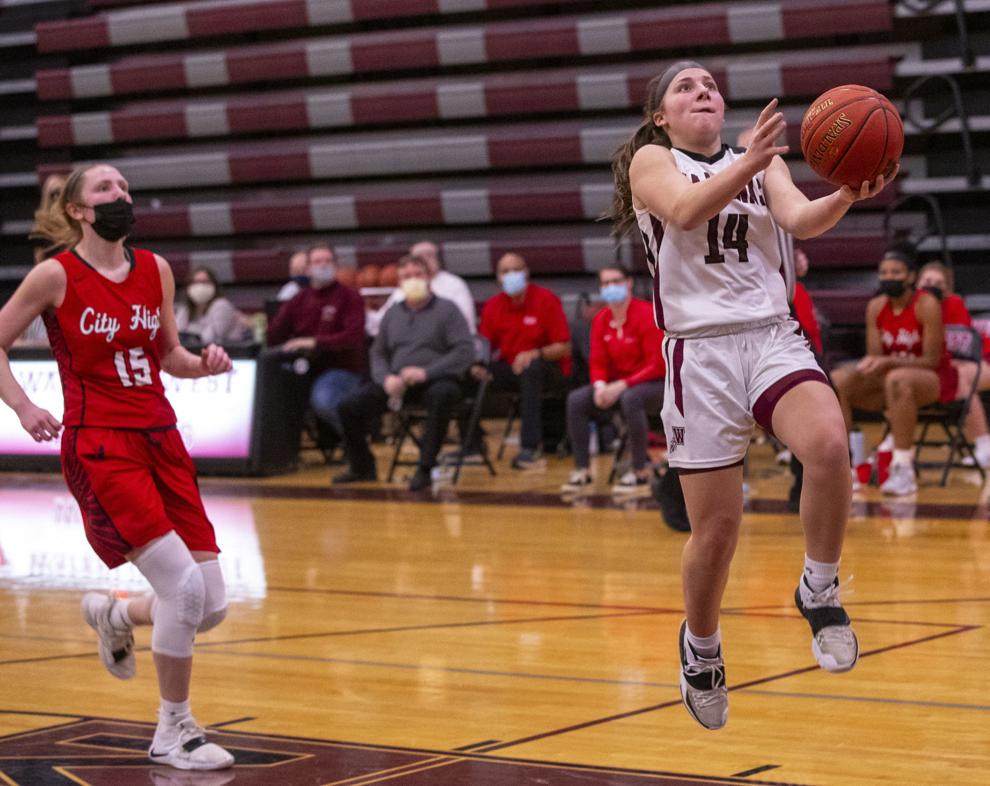 GBBall Waterloo West vs. Iowa City High 4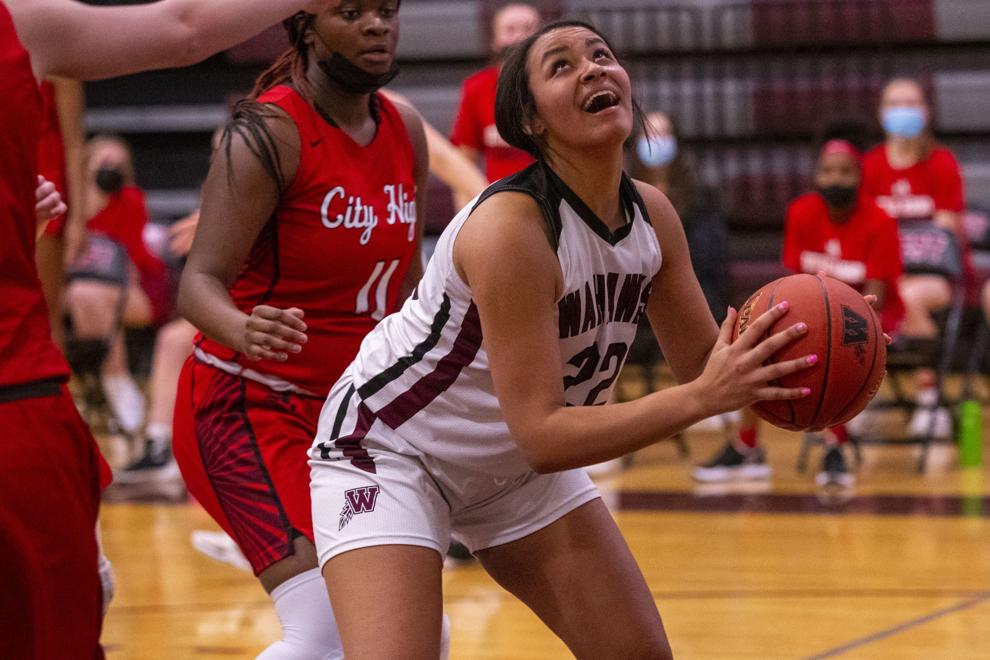 GBBall Waterloo West vs. Iowa City High 5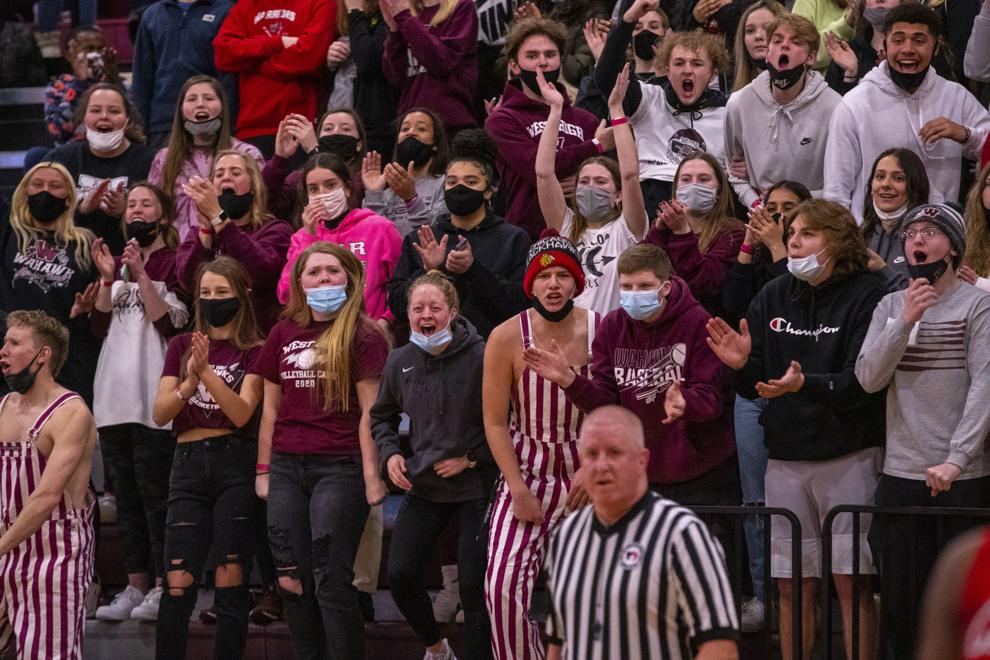 GBBall Waterloo West vs. Iowa City High 6
GBBall Waterloo West vs. Iowa City High 7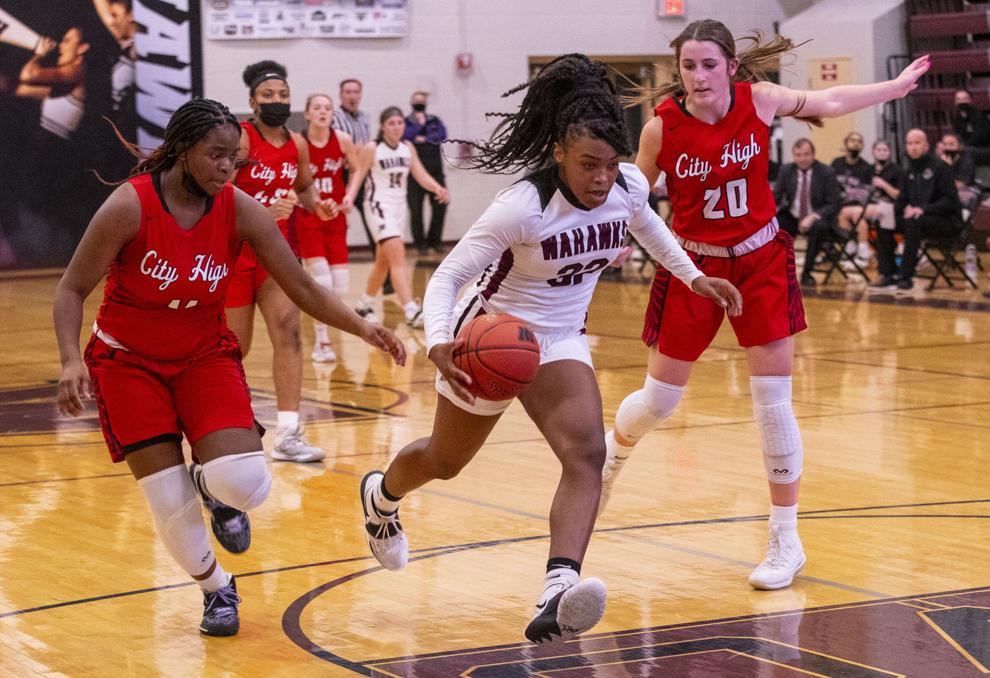 GBBall Waterloo West vs. Iowa City High 8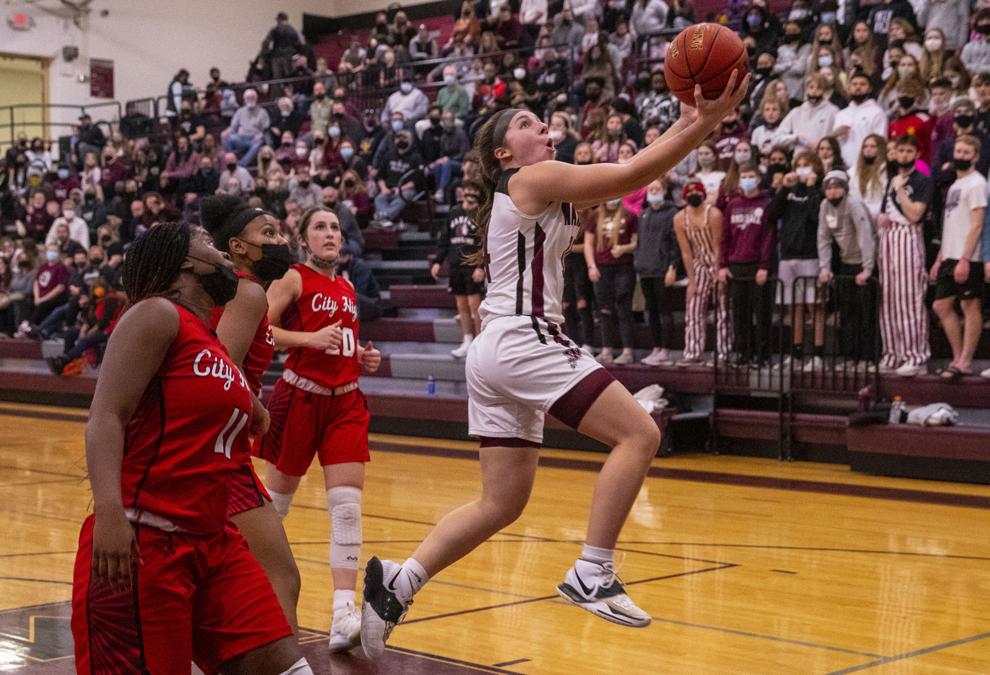 GBBall Waterloo West vs. Iowa City High 9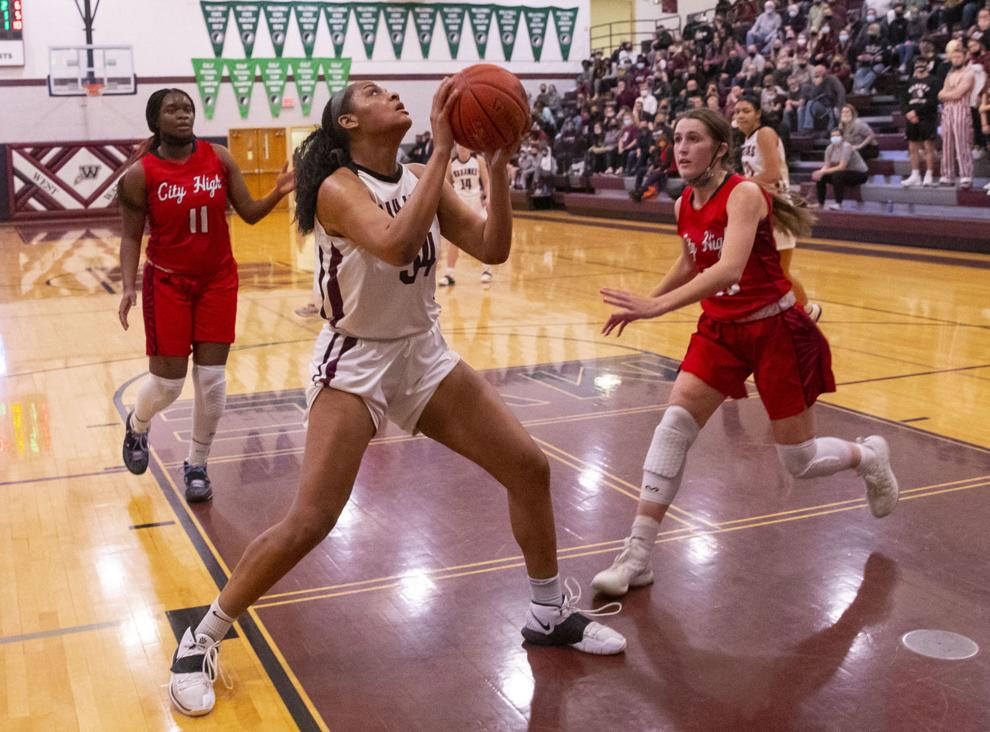 GBBall Waterloo West vs. Iowa City High 10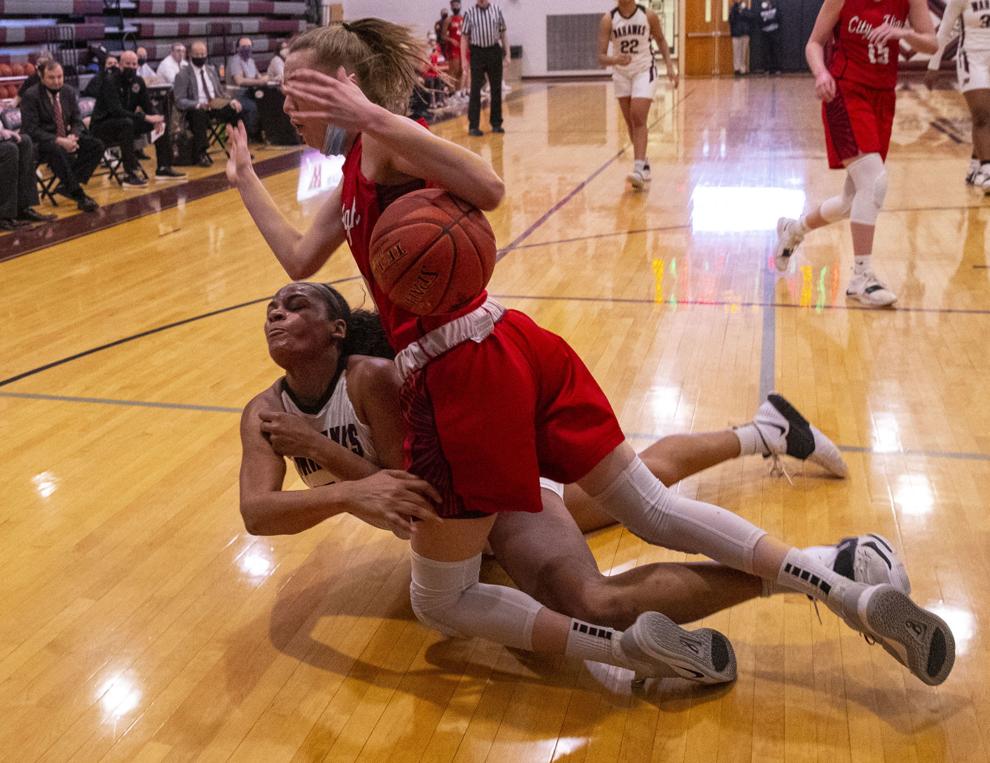 GBBall Waterloo West vs. Iowa City High 11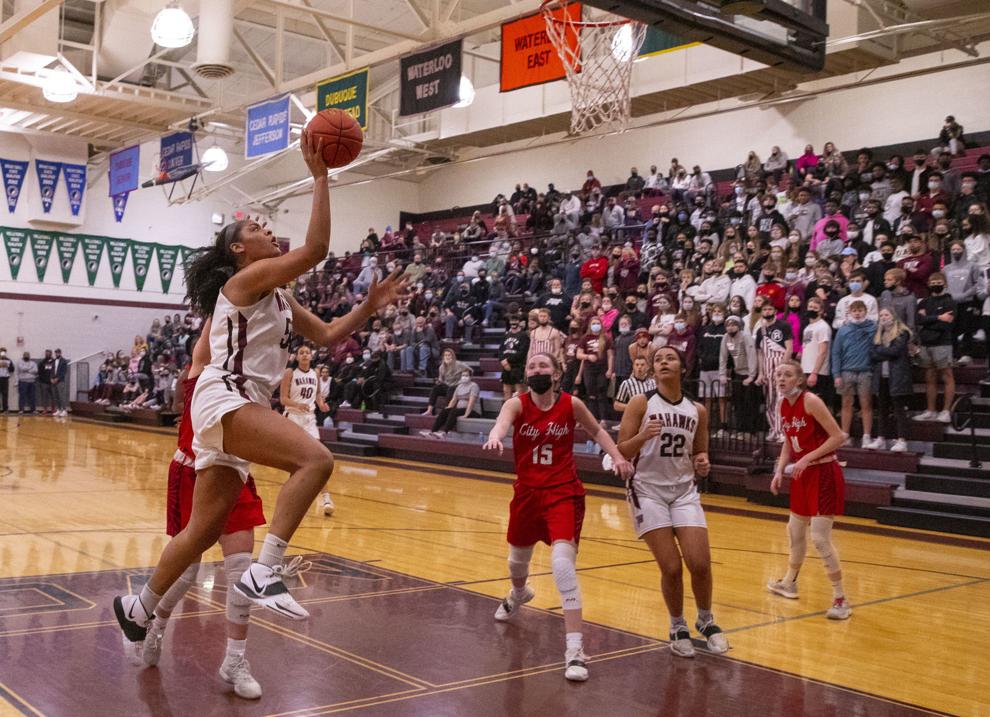 GBBall Waterloo West vs. Iowa City High 12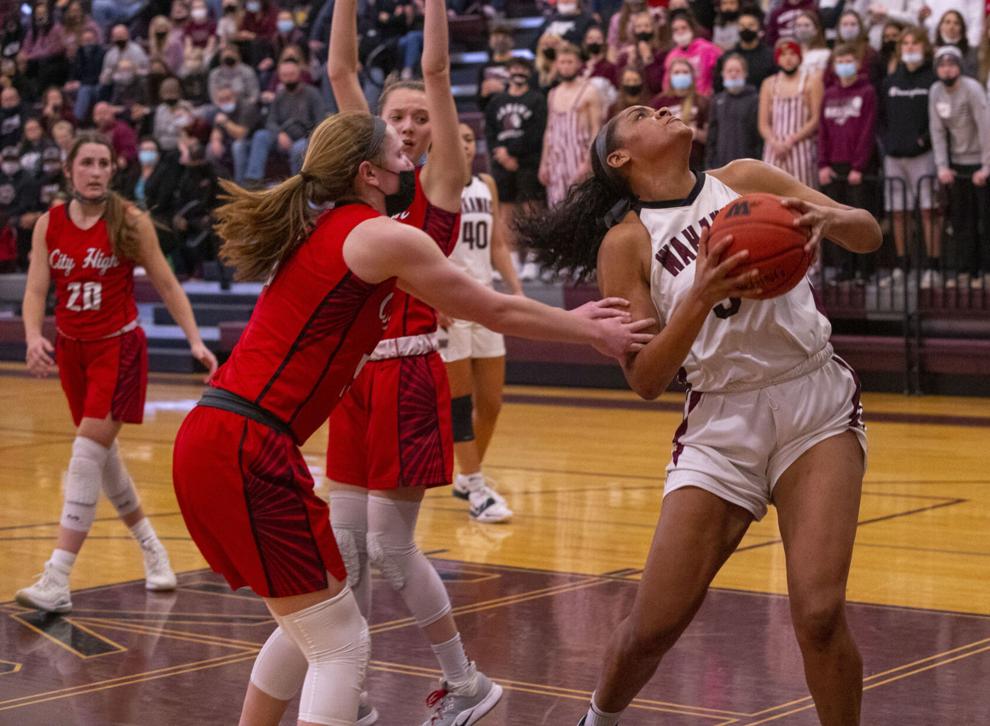 GBBall Waterloo West vs. Iowa City High 13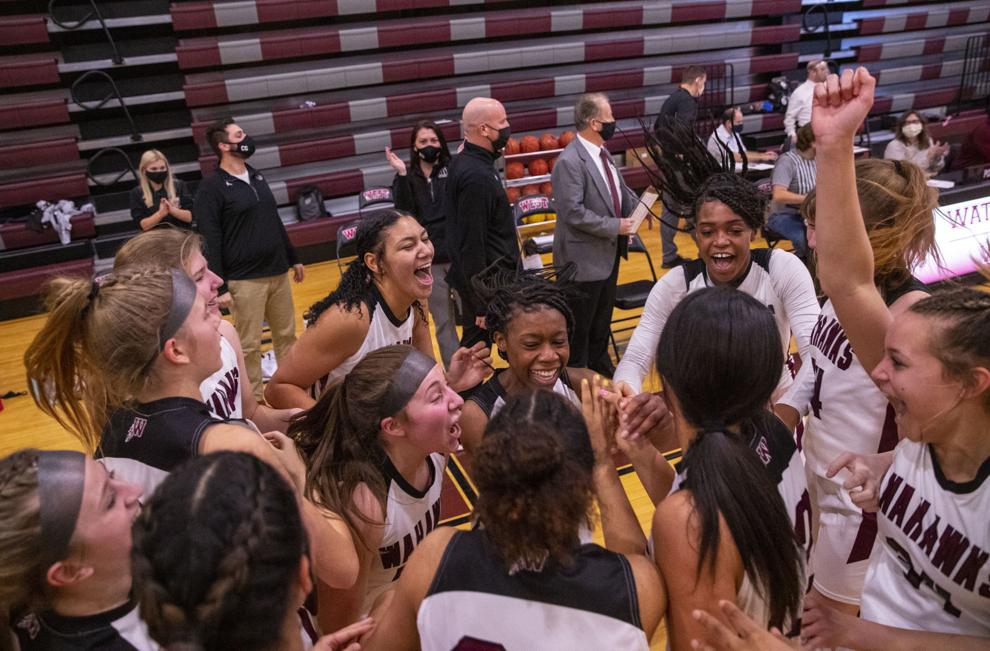 GBBall Waterloo West vs. Iowa City High 14