DES MOINES — Coach Ryan Schultz utilized the resources from his hometown college when he decided to come up with a brand for the Cedar Falls boys' basketball program.
Toughness, teamwork and accountability were the words he settled on, with the first word in that list a trait that has become a signature of this year's Tigers.
Showcasing a blend of physicality and precision on defense, defending champion Cedar Falls booked a return trip to the Class 4A title game by grinding out a 35-27 win over No. 2 seed North Scott Thursday night inside Des Moines' Wells Fargo Arena.
The Tigers will face Dubuque Senior, a 57-55 overtime winner against Waukee, at 8:30 p.m. Friday in the championship game.
"Something I took away from the University of Northern Iowa basketball program was branding," Schultz said. "I did my homework and had to think about what we wanted to be as a program. Toughness was one of the aspects that I thought we had to put at the forefront. It's no mistake that's the first word. It's fun to see our kids buy into that and live it out and see where it's gotten us to this point."
Similar to the toughness exhibited when holding Linn-Mar scoreless through the third quarter of its substate final, Cedar Falls (20-3) buckled down and held North Scott (23-2) without a field goal for this semifinal's final 10 minutes, 8 seconds.
The Lancers went 11 consecutive possessions over that stretch without a point, while Cedar Falls turned a 25-20 deficit into a 30-25 lead with a 10-0 run capped by a traditional three-point play from Logan Wolf, who followed his own missed layup with 1:58 remaining as part of his team-high 14 points.
"That was one of the most grind-it-out basketball games I've ever played in my whole life," Wolf said. "They're a great defensive team, we're a great defensive team, and we won that on the defensive side of the ball. Our defense was spectacular. It's what we've been doing this whole tournament."
While Cedar Falls' 63 points in the quarterfinals were the most scored by any team so far in this year's 4A tournament, the Tigers have embraced the grind.
"It was a really low-possession game and it was won on the defensive end with toughness," said CF senior Jack Campbell, a future University of Iowa football defender. "I love that. I was excited to see that it was a low scoring game. I love those gritty wins."
Cedar Falls spent its final practice session this week running down North Scott's litany of halfcourt sets. The Tigers knew when to double 6-foot-6 junior center and UNI recruit Ty Anderson, while executing close-outs on the perimeter.
North Scott was also prepared for the type of sets Cedar Falls has run with Anderson often sitting in the lane and disrupting the action the Tigers had so frequently gotten toward the rim this season.
Cedar Falls' only 3-pointer in 12 first-half attempts was a 35-foot, two-handed launch by reserve Jaxon Heth that beat the first-quarter buzzer to give the Tigers a 7-4 lead. North Scott opened 1-for-9 from distance before Anderson knocked down a 3-pointer at the top of the key for a 14-13 Lancers' halftime edge.
After Anderson extended North Scott's lead to a high of five points, Campbell came up with a steal near halfcourt before gliding through the air for a dunk that sparked the Tigers' go-ahead run.
You have free articles remaining.
"I think that turned the whole game," Wolf said. "Momentum swung to us and we went from there."
Campbell later scored off a pick-and-roll and Mason Abbas added a jumper before Wolf scored the game's final eight points with a pair of traditional three-point plays and two free throws.
Anderson made all six of his free throw attempts and led North Scott with 15 points and 10 rebounds, but a Lancers team that played all five starters 32 minutes had no other player finish with more than five points. North Scott's top scorer on the season, point guard Cortaviaus Seals, was held to 1 of 10 shooting.
"It was just all guts," Wolf said. "We locked them down, we just came together as a group. We got their plays down. We prepared for this game."
Cedar Falls' 6-foot-2 guard Josh Ollendieck recovered on a pair of occasions when he got beat by blocking the layup. Wolf and Campbell also blocked shots in this game.
"We have not seen the length and athleticism and the discipline that Coach Schultz has in this program," North Scott coach Shamus Budde said. "We haven't seen that all year."
One year removed from capturing the program's first boys' basketball state title, four senior starters have led the Tigers back into the finals.
"They've been setting the tone in practice every day the whole year," Ollendieck, the lone junior starter, said of the senior class. "They know what it takes to get here. They hold us to a high standard."
Cedar Falls 35, N. Scott 27
CEDAR FALLS (20-3) – Josh Ollendieck 2-5 0-0 5, Logan Wolf 5-14 4-7 14, Mason Abbas 2-5 0-0 4, Jackson Frericks 0-4 0-0 0, Jack Campbell 3-3 1-2 7, Jaxon Heth 1-3 0-0 3, Ben Sernett 0-1 0-0 0, Chase Courbat 1-1 0-0 2. Totals 14-36 5-9 35.
NORTH SCOTT (23-2) – Carson Rollinger 2-8 0-0 5, Cortaviaus Seales 1-10 0-1 2, Sam Kilburg 1-5 0-0 2, Reece Sommers 1-5 0-0 3, Ty Anderson 4-8 6-6 15, Landon Eiland 0-0 0-0 0. Totals 9-36 6-7 27.
Cedar Falls 7 6 9 13 — 35
North Scott 4 10 11 2 — 27
3-point goals – CF 2-15 (Ollendieck 1-4, Wolf 0-4, Frericks 0-3, Heth 1-3, Sernett 0-1), NS 3-17 (Rollinger 1-4, Seales 0-4, Kilburg 0-3, Sommers 1-5, Anderson 1-1). Rebounds – CF 22 (Wolf 7), NS 28 (Anderson 10). Assists – CF 5 (Frericks 2), NS 4 (Kilburg 3). Steals – CF 4 (Campbell 2), NS 3 (three at 1). Turnovers – CF 4 (four at 1), NS 11 (Kilburg 4). Total fouls – CF 10, NS 11. Fouled out – none.
030819-CedarFalls-DubuqueSenior-019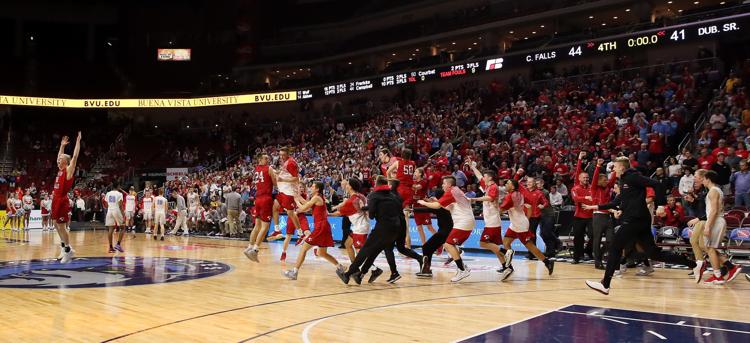 030819-CedarFalls-DubuqueSenior-001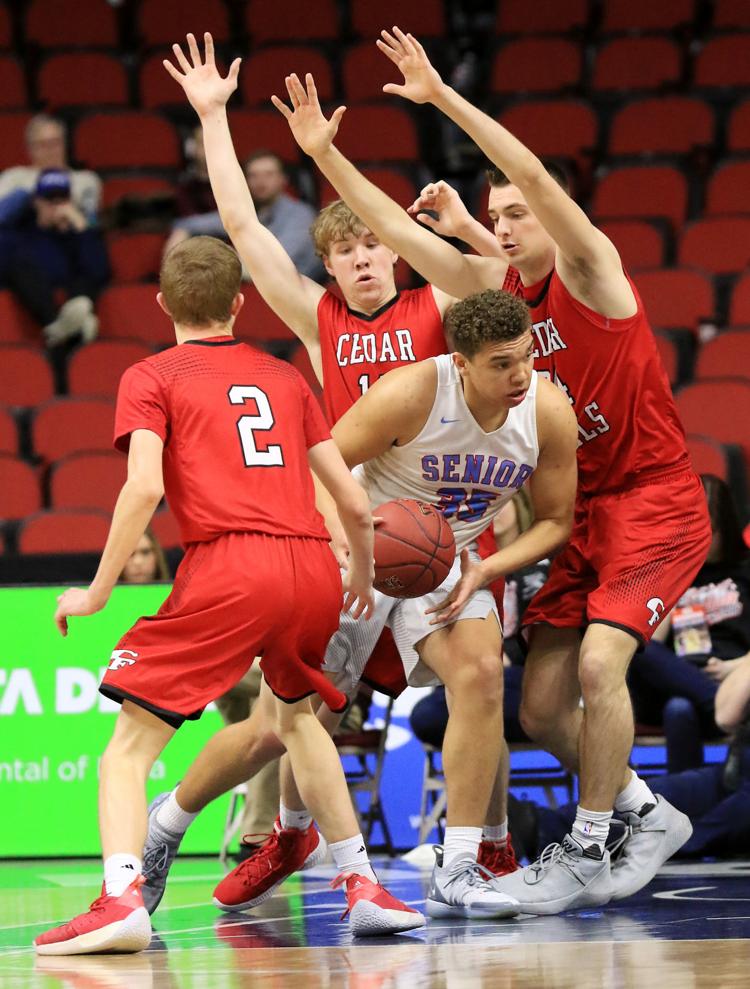 030819-CedarFalls-DubuqueSenior-010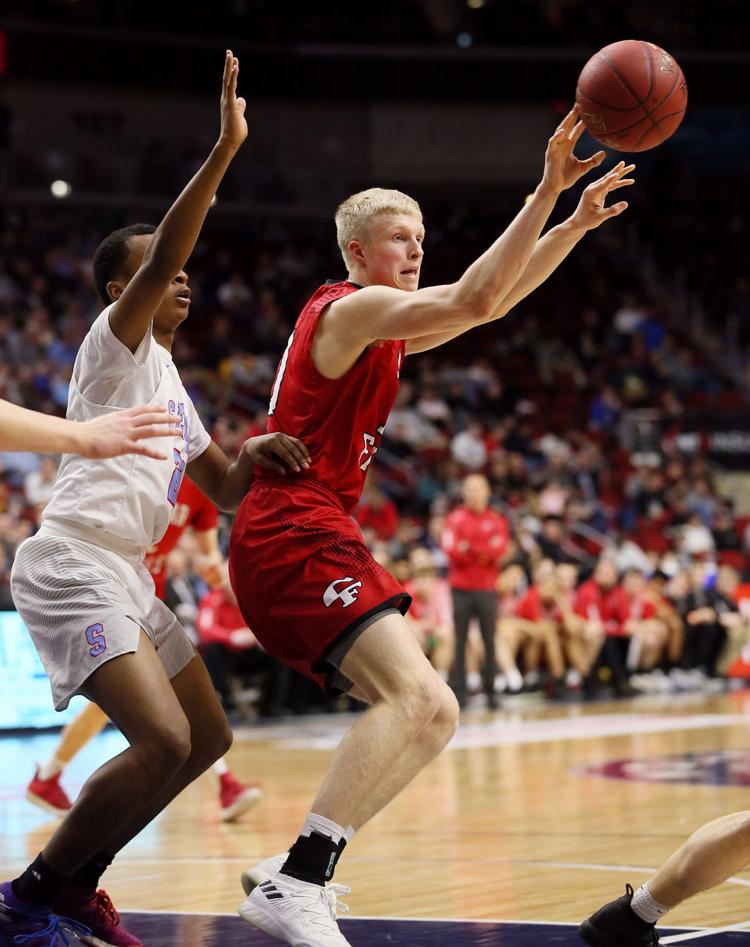 030819-CedarFalls-DubuqueSenior-012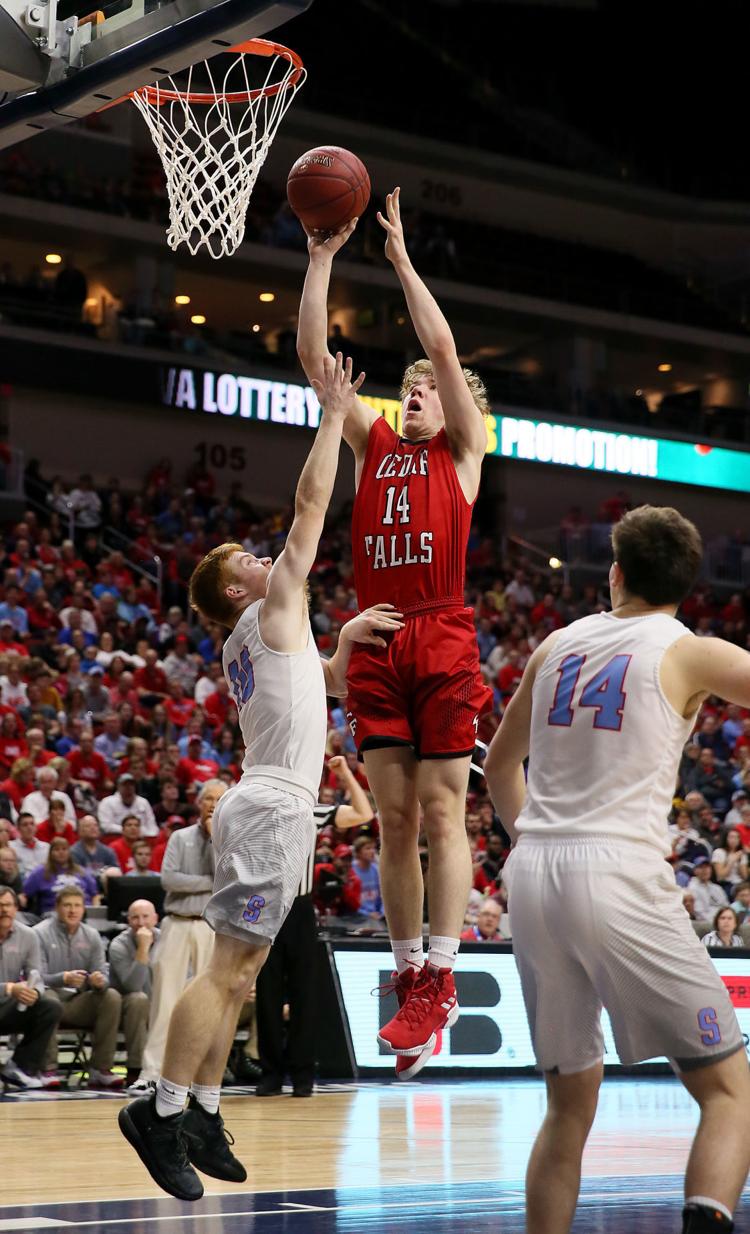 030819-CedarFalls-DubuqueSenior-013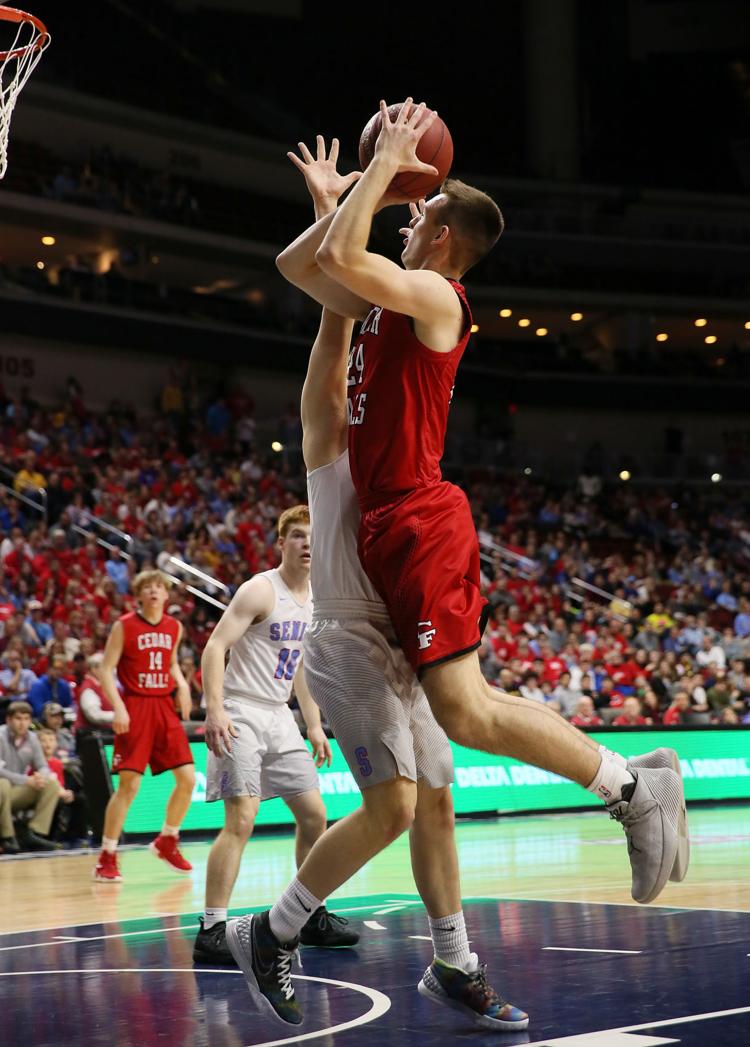 030819-CedarFalls-DubuqueSenior-003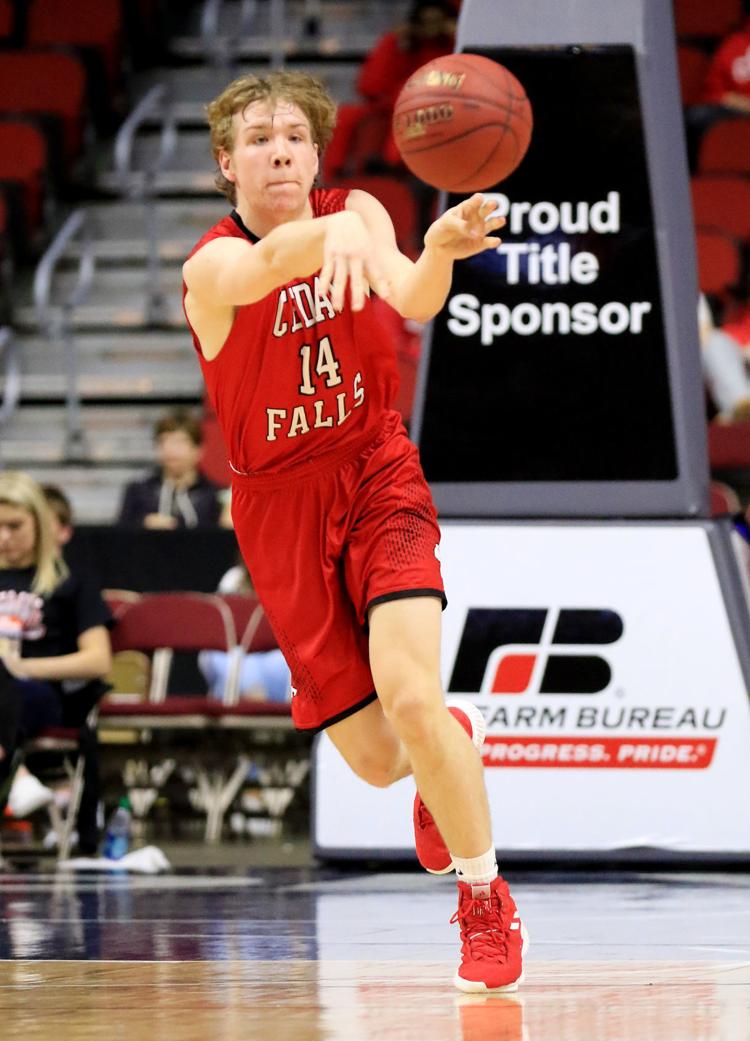 030819-CedarFalls-DubuqueSenior-005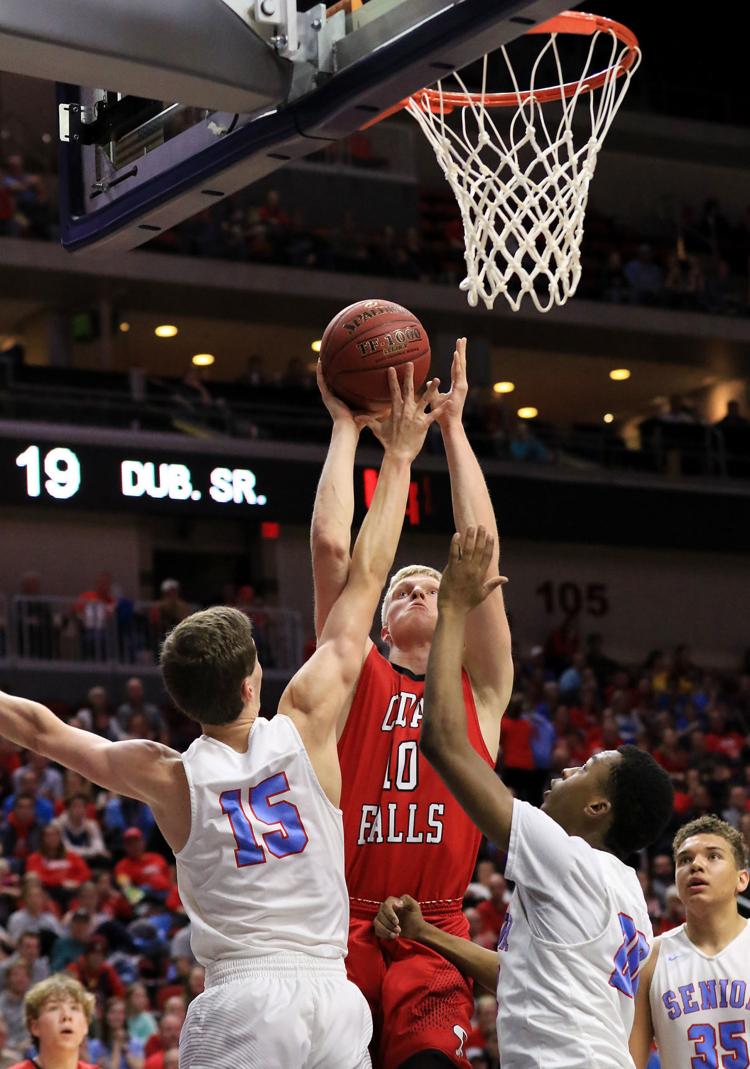 030819-CedarFalls-DubuqueSenior-007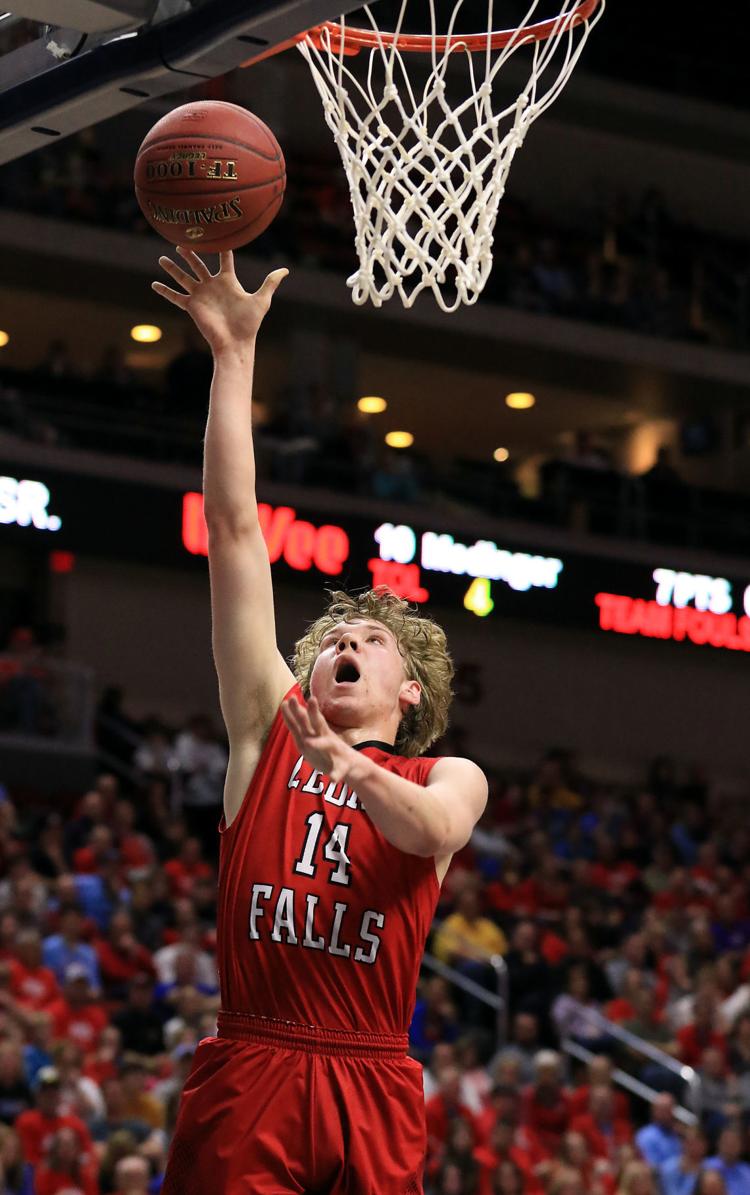 030819-CedarFalls-DubuqueSenior-002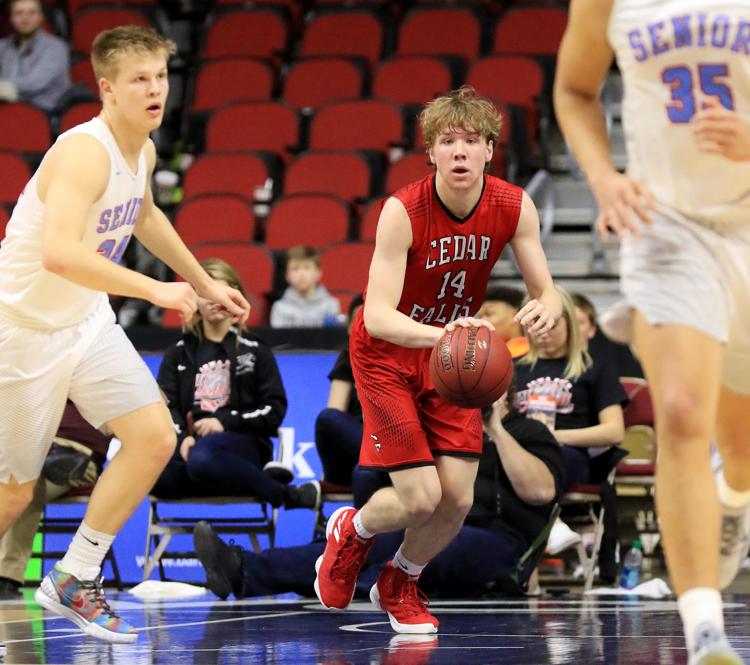 030819-CedarFalls-DubuqueSenior-008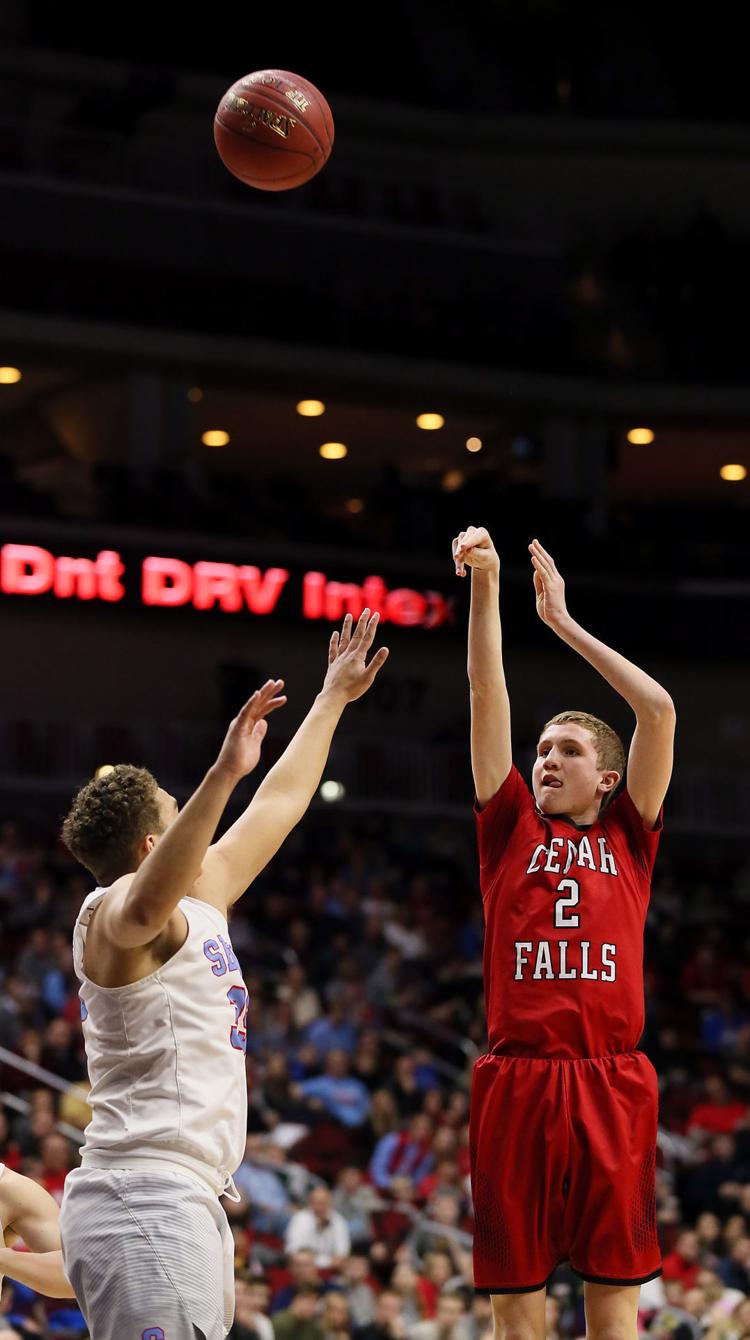 030819-CedarFalls-DubuqueSenior-006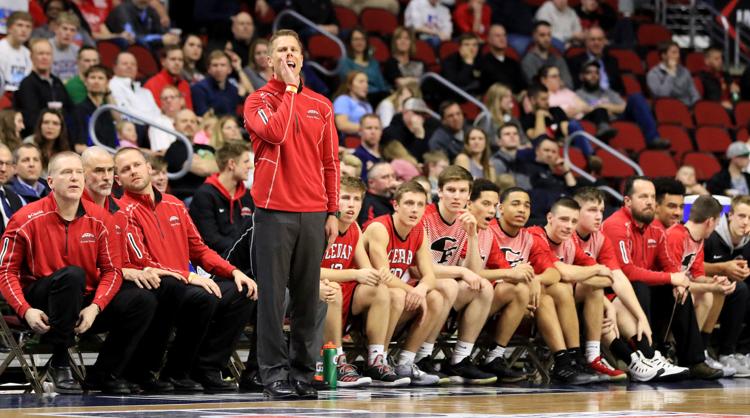 030819-CedarFalls-DubuqueSenior-009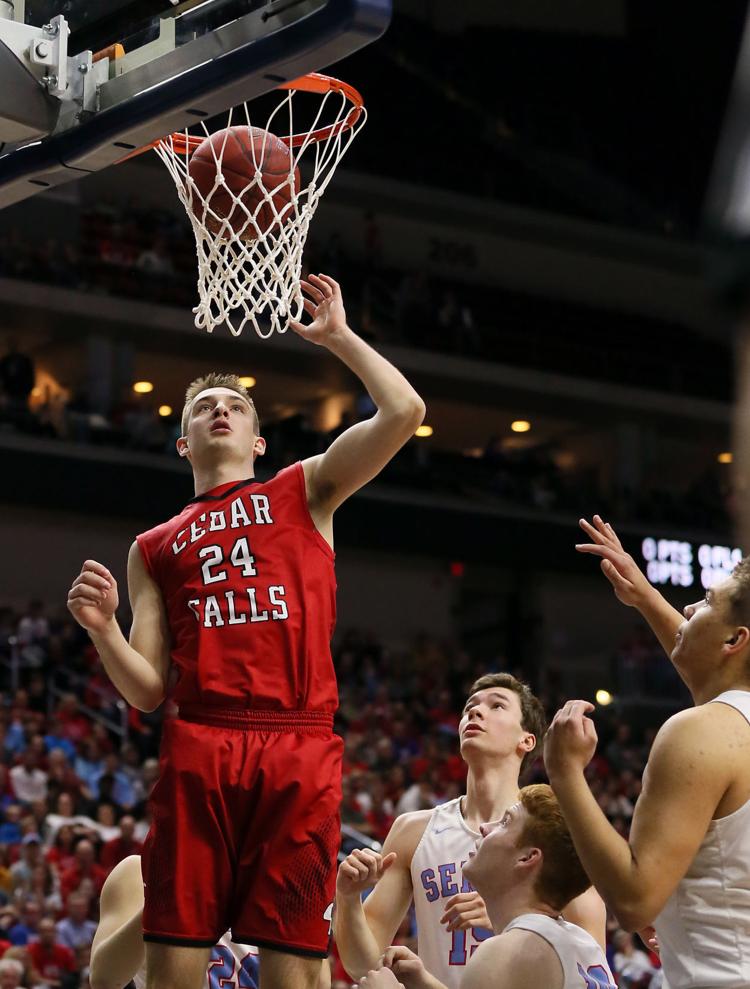 030819-CedarFalls-DubuqueSenior-004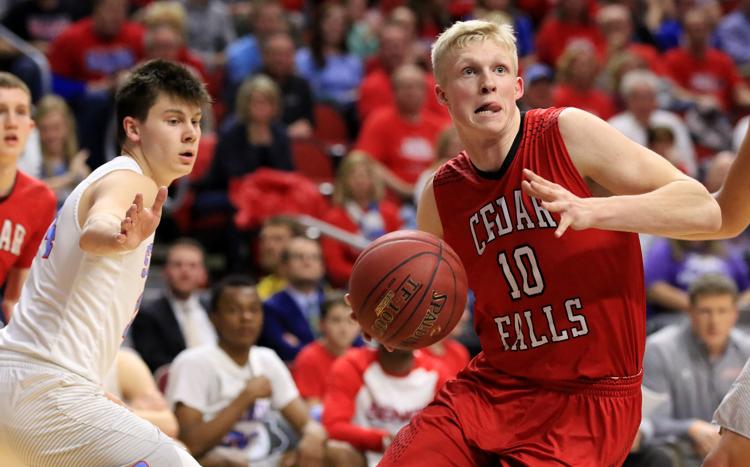 030819-CedarFalls-DubuqueSenior-014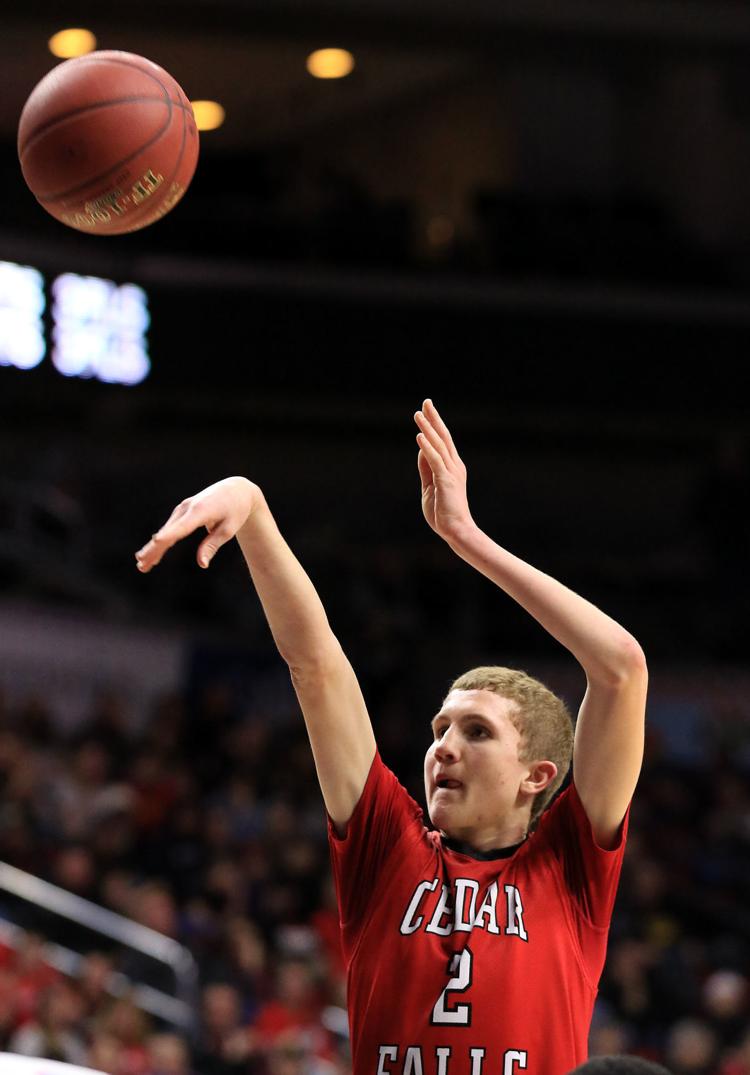 030819-CedarFalls-DubuqueSenior-011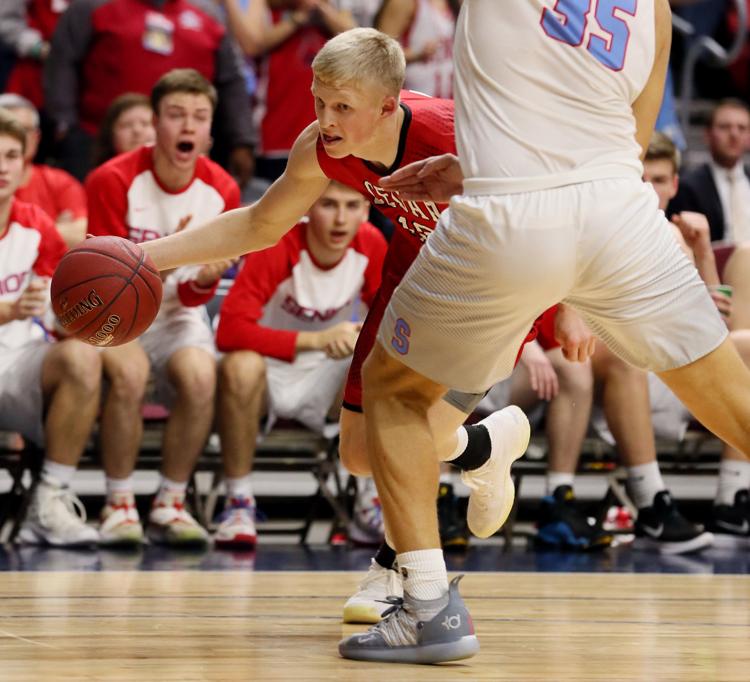 030819-CedarFalls-DubuqueSenior-016
030819-CedarFalls-DubuqueSenior-015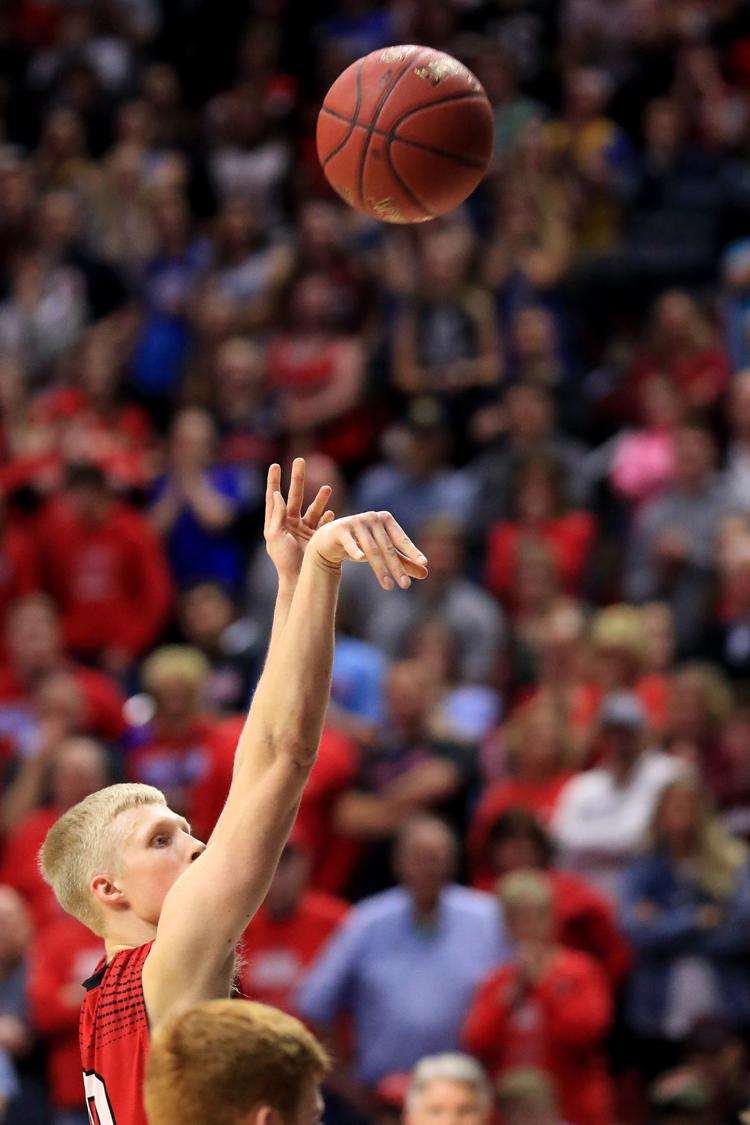 030819-CedarFalls-DubuqueSenior-020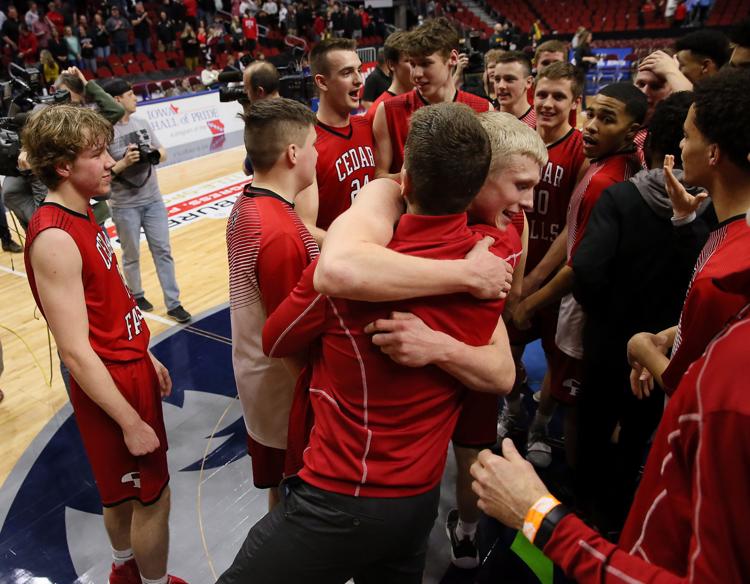 030819-CedarFalls-DubuqueSenior-018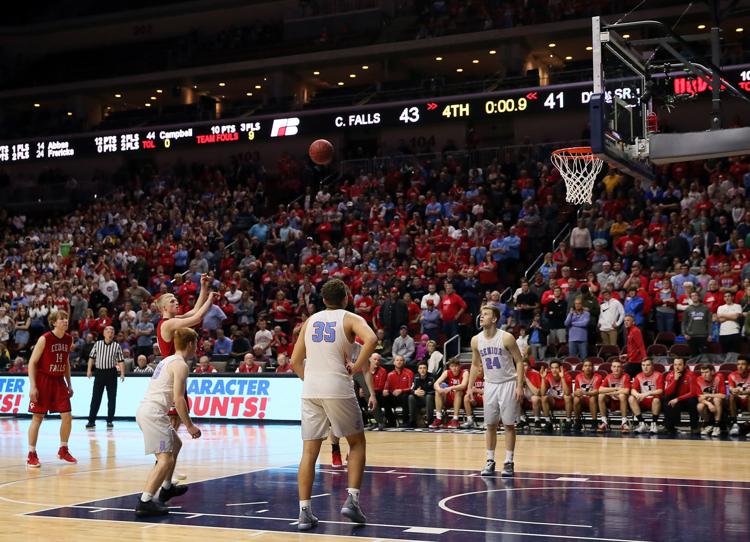 030819-CedarFalls-DubuqueSenior-017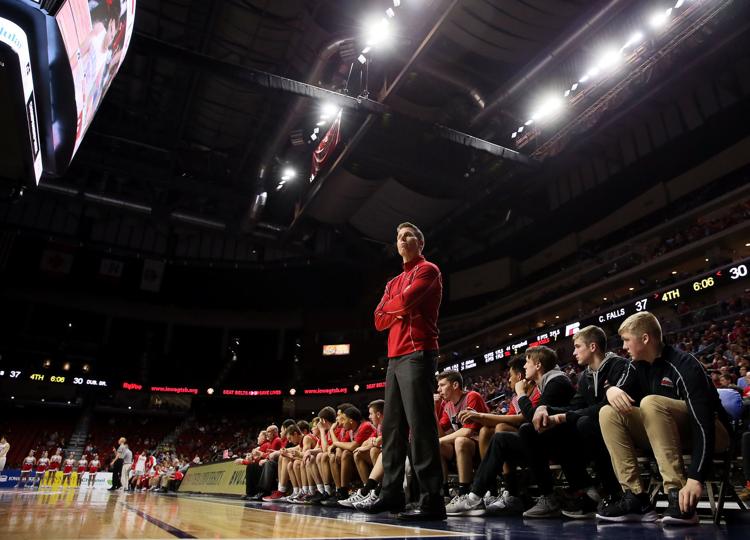 State champs again!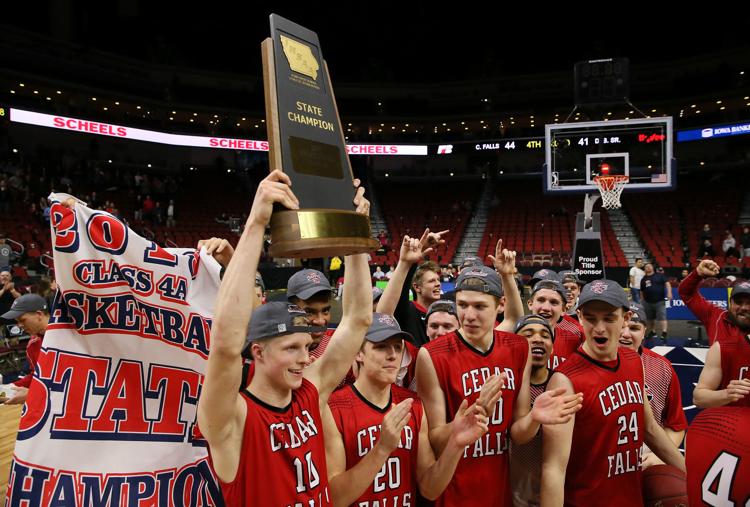 030819-CedarFalls-DubuqueSenior-022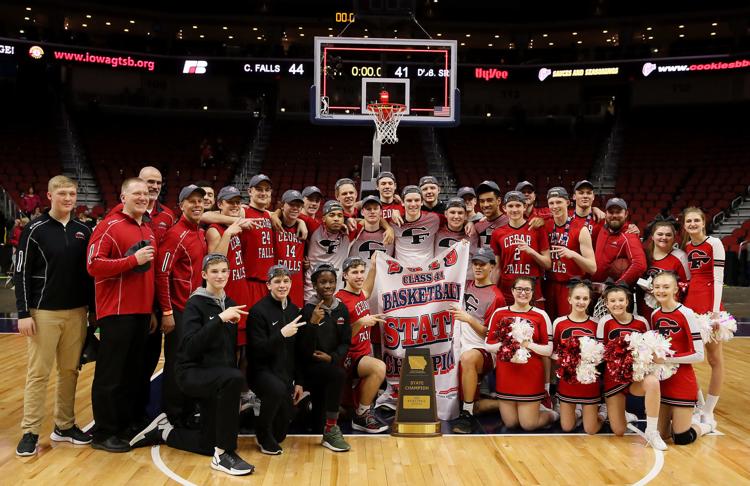 030619-NorthScott-CedarFalls-004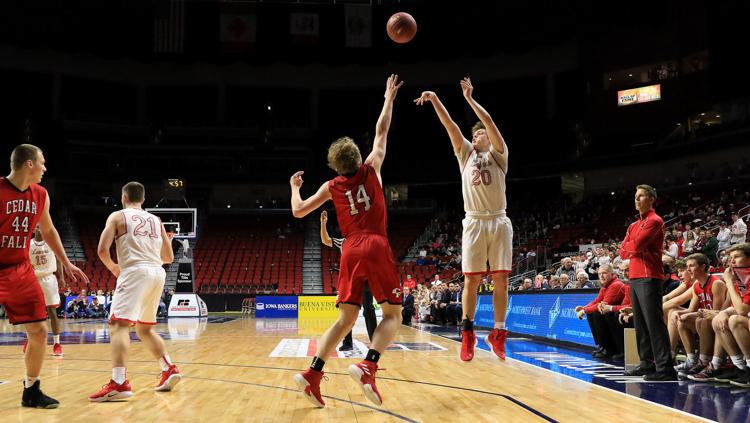 030619-NorthScott-CedarFalls-016
030619-NorthScott-CedarFalls-022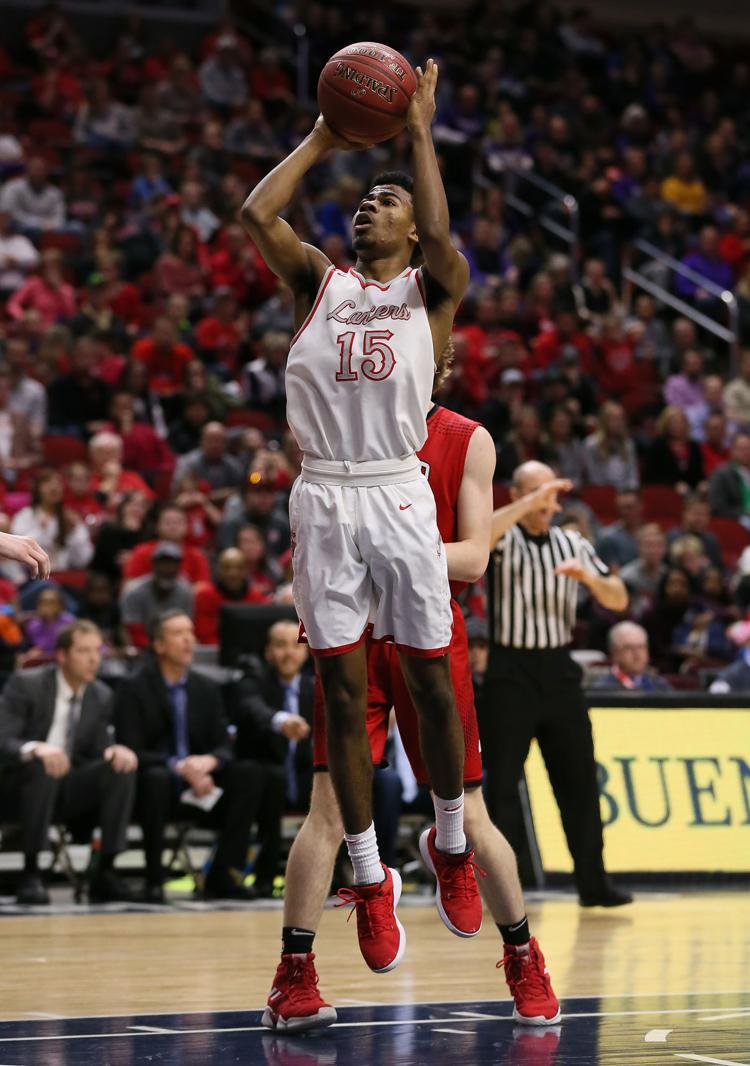 030619-NorthScott-CedarFalls-006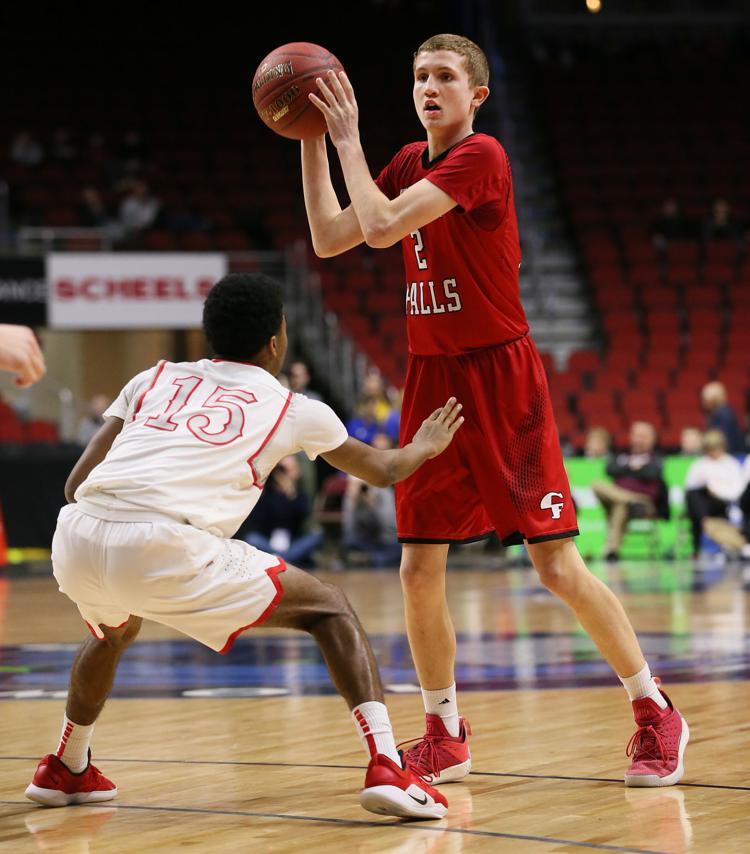 030619-NorthScott-CedarFalls-024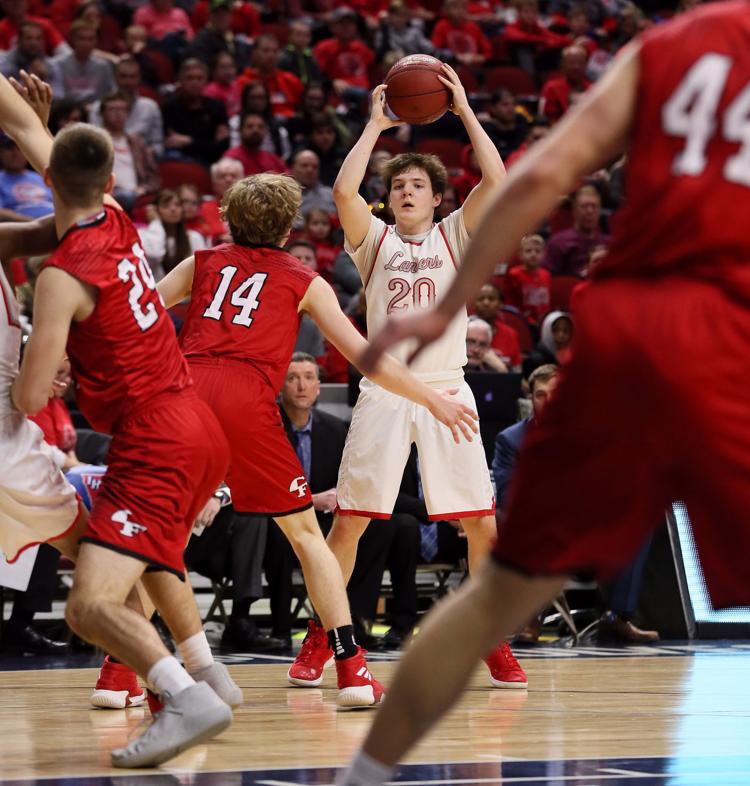 030619-NorthScott-CedarFalls-020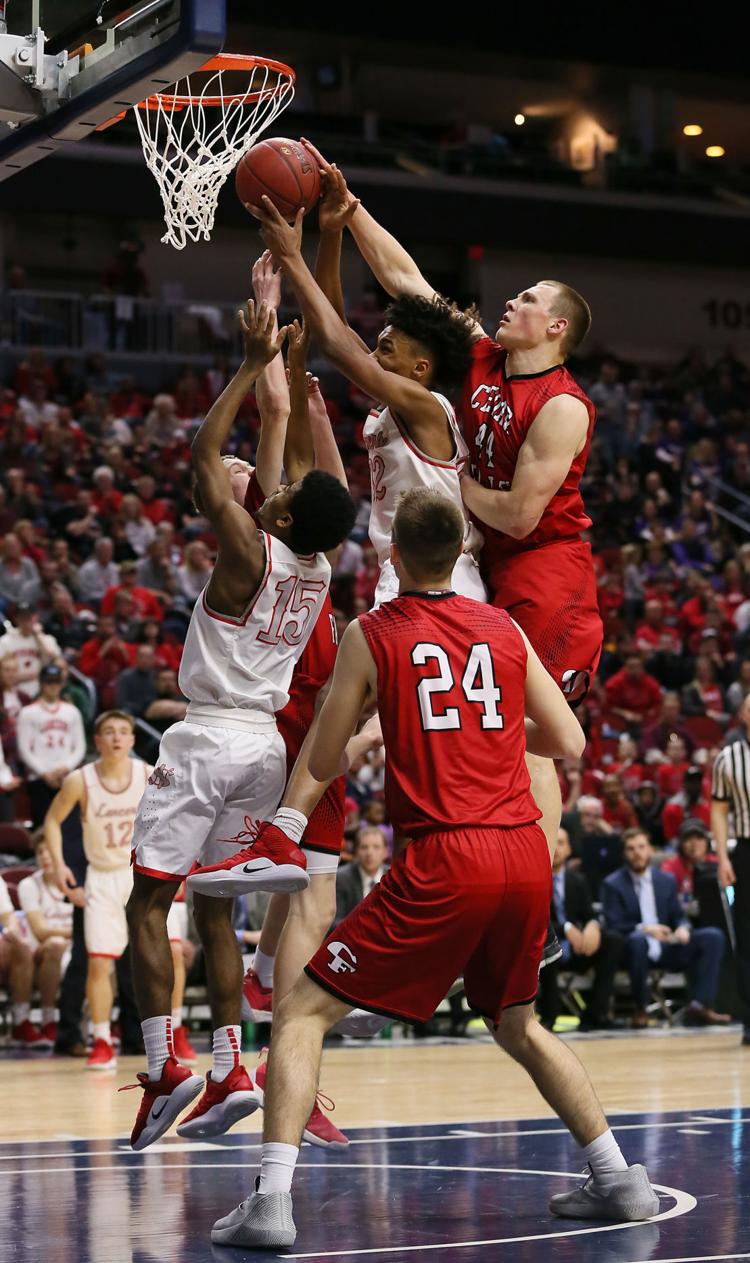 030619-NorthScott-CedarFalls-017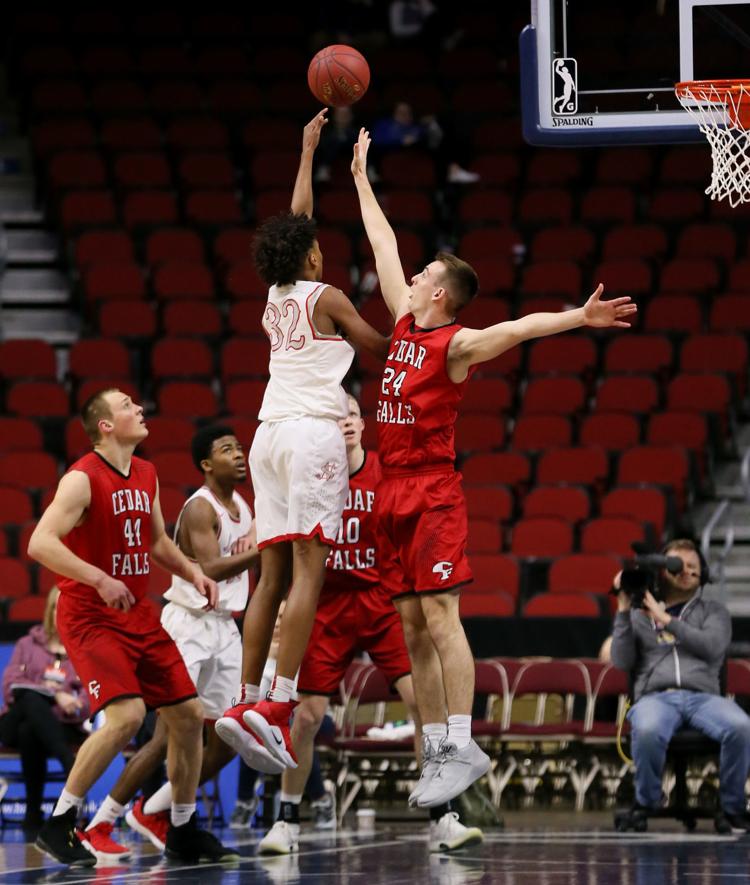 030619-NorthScott-CedarFalls-012
030619-NorthScott-CedarFalls-010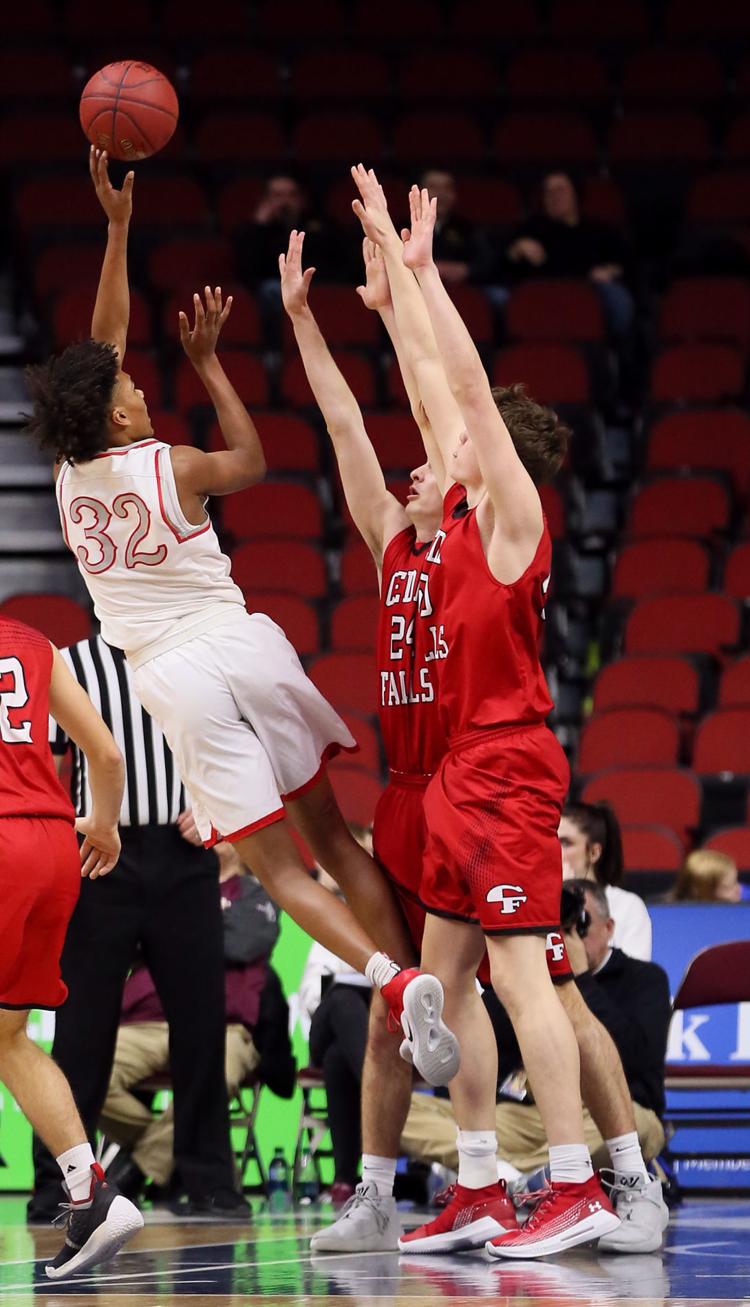 030619-NorthScott-CedarFalls-023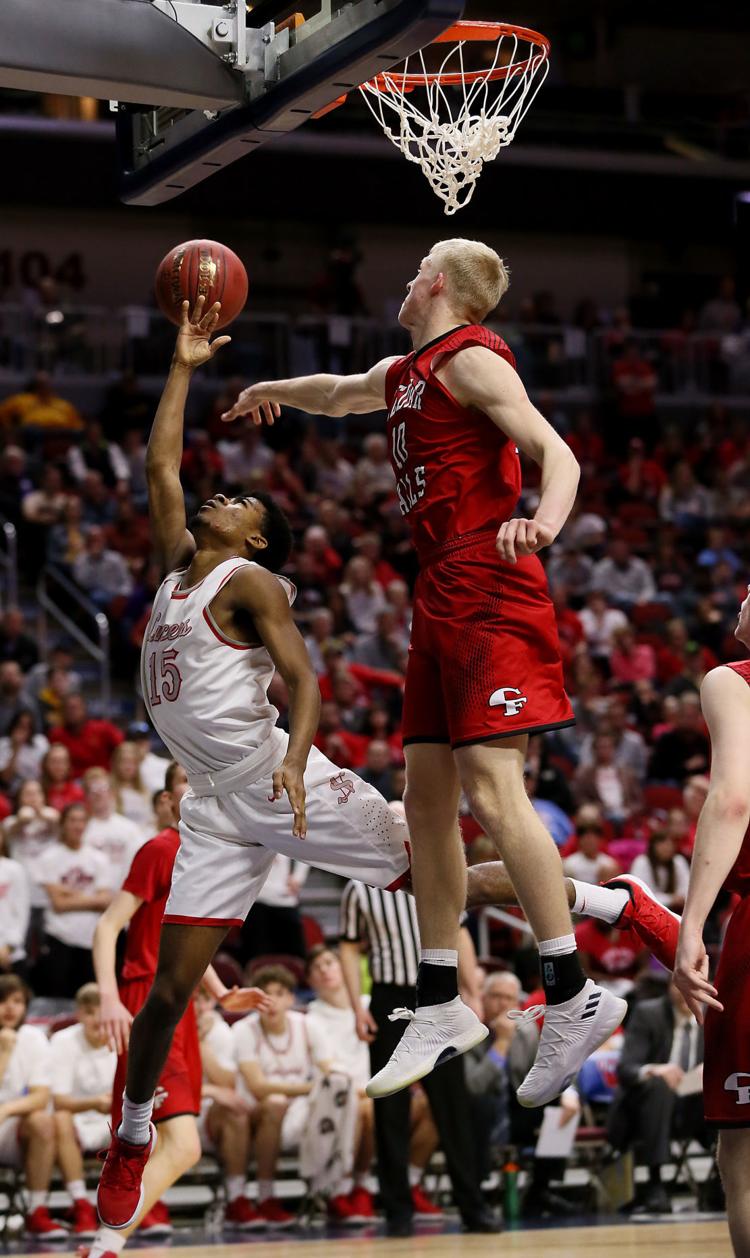 030619-NorthScott-CedarFalls-014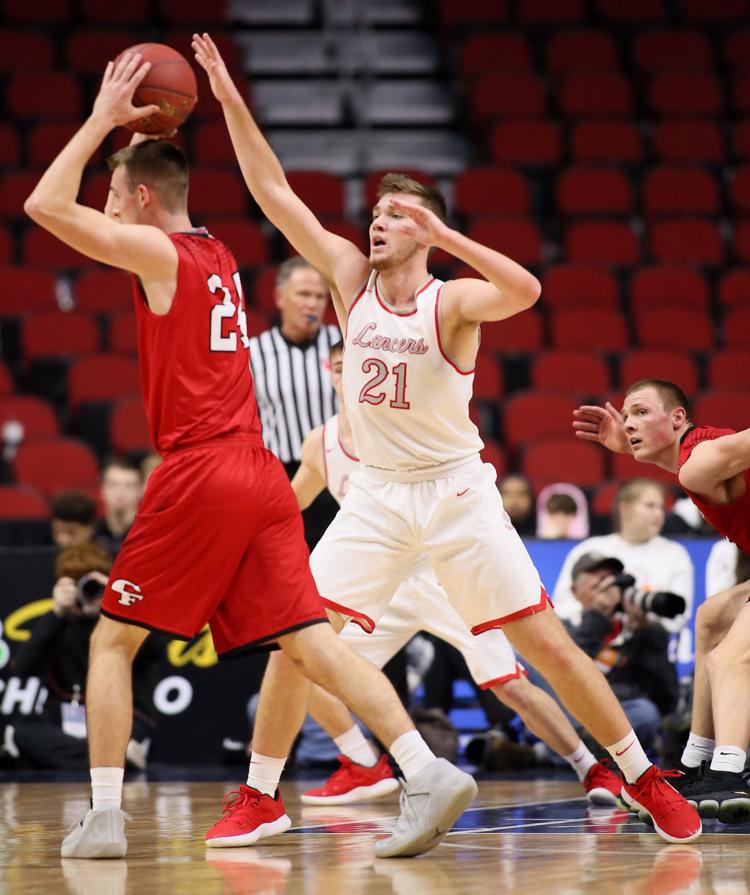 030619-NorthScott-CedarFalls-026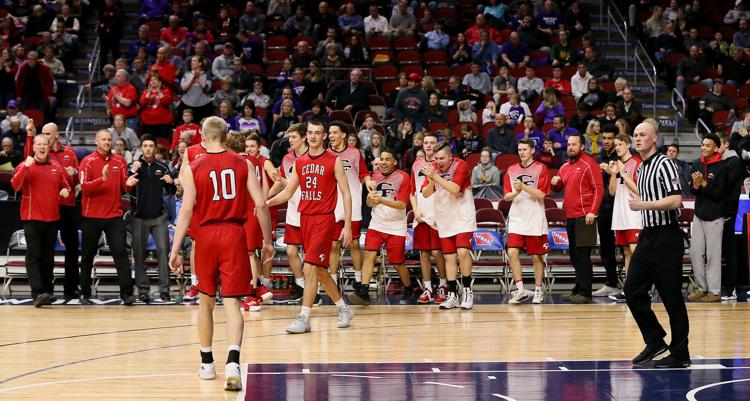 030619-NorthScott-CedarFalls-013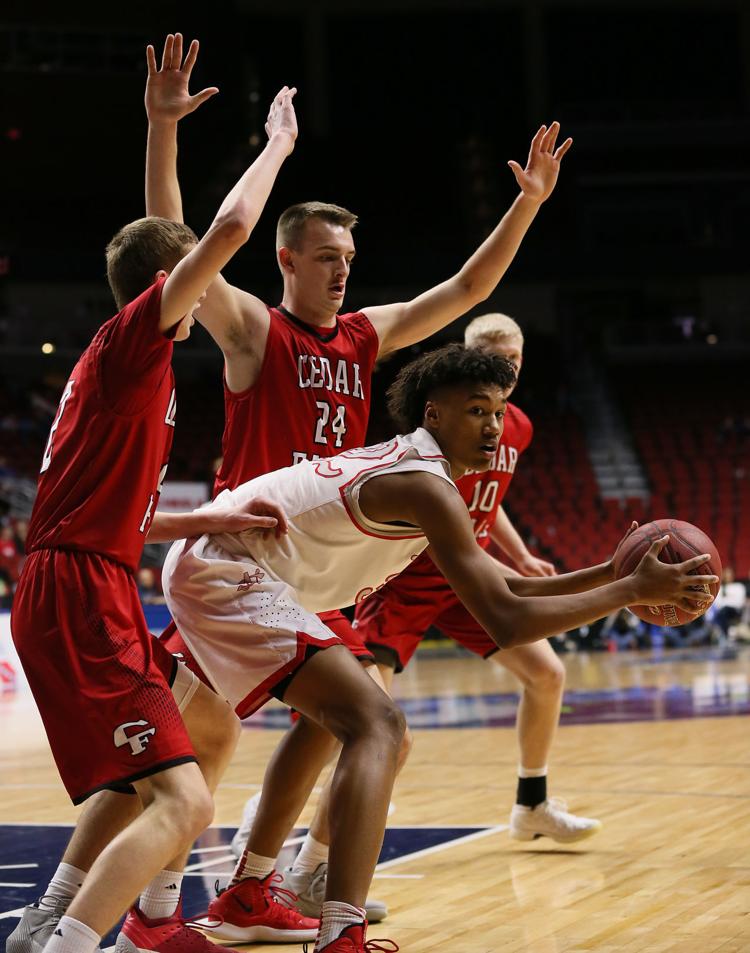 030619-NorthScott-CedarFalls-021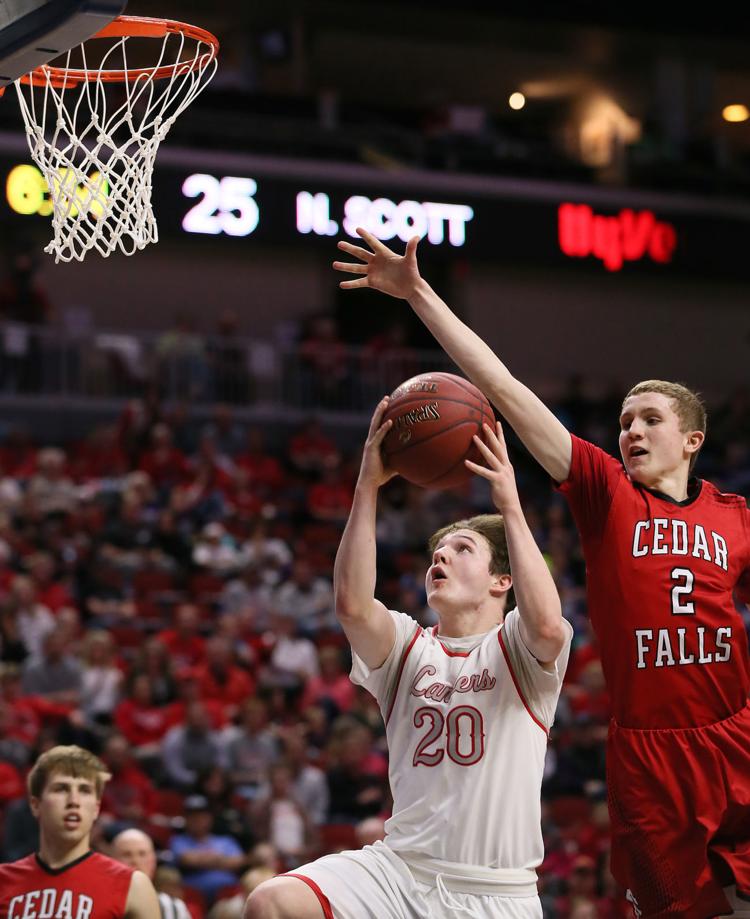 030619-NorthScott-CedarFalls-018
030619-NorthScott-CedarFalls-007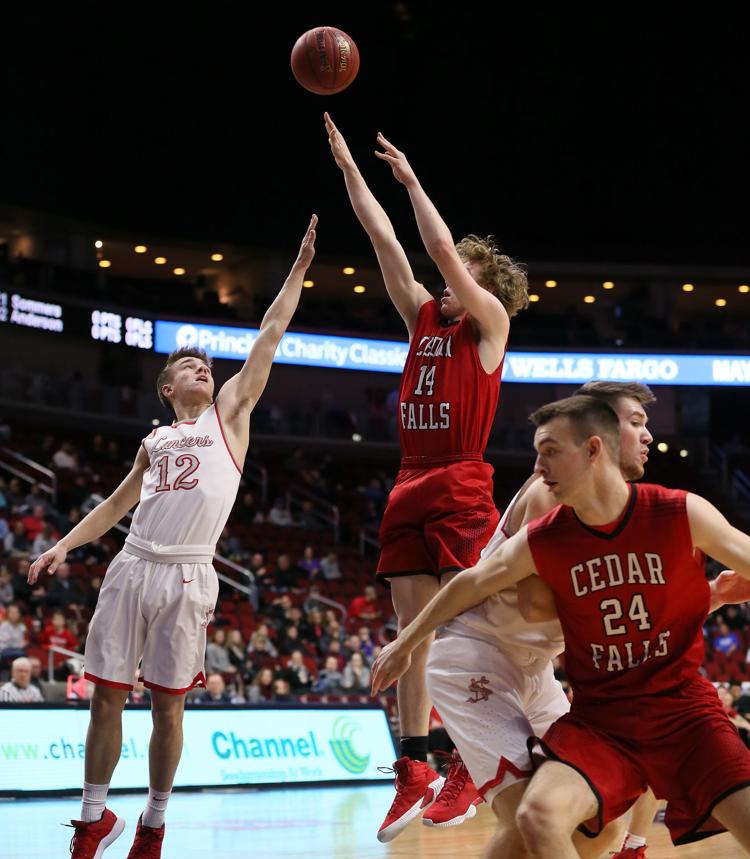 030619-NorthScott-CedarFalls-008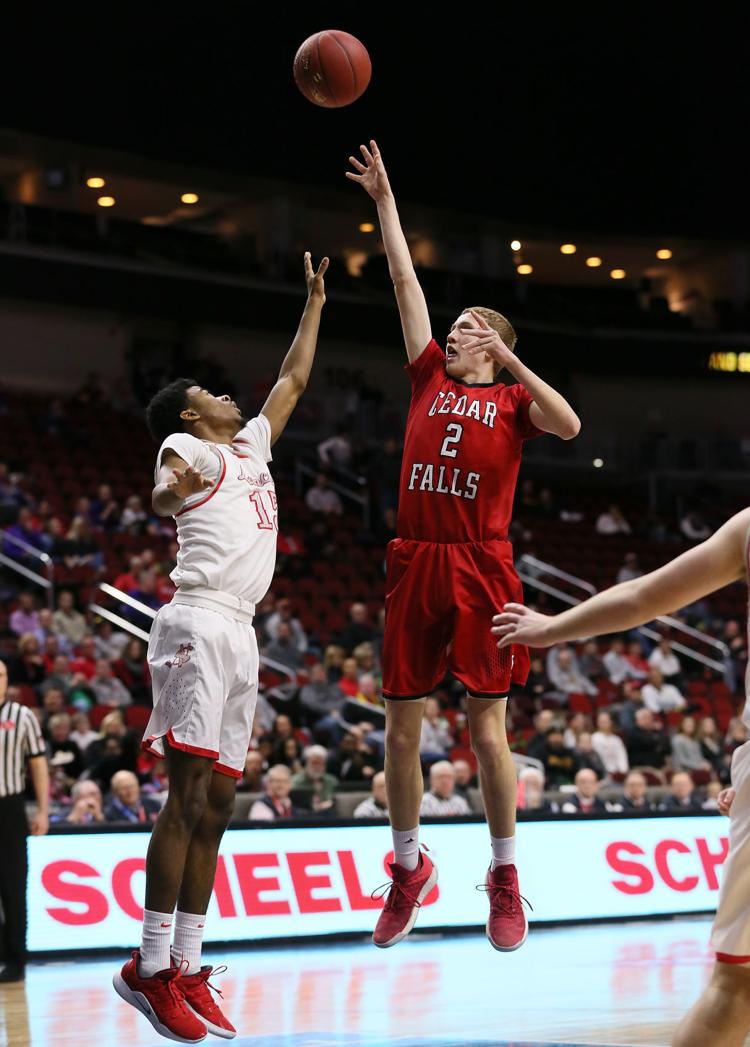 030619-NorthScott-CedarFalls-001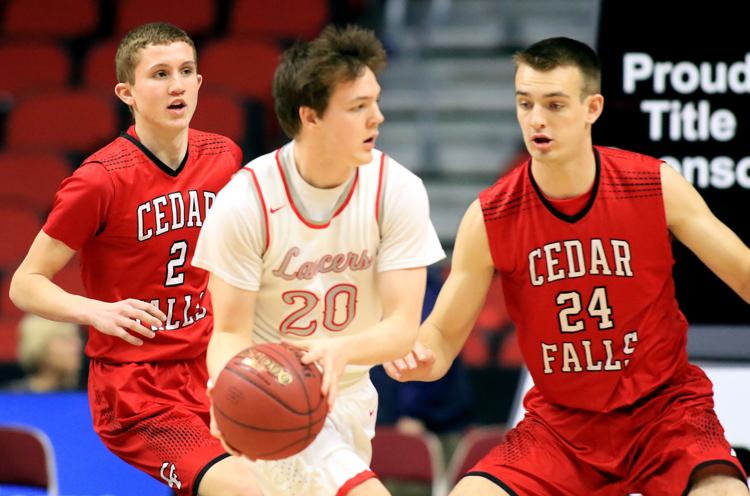 030619-NorthScott-CedarFalls-005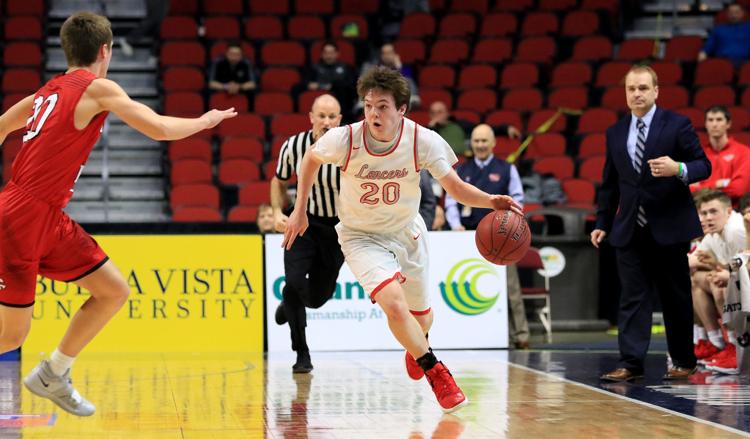 030619-NorthScott-CedarFalls-019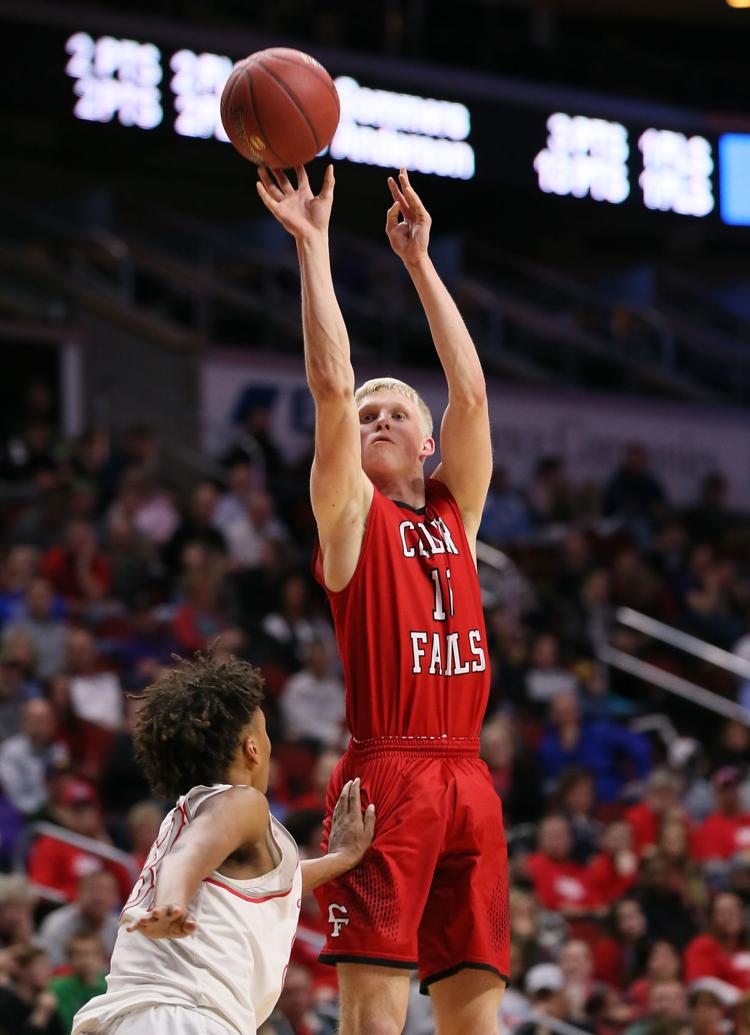 030619-NorthScott-CedarFalls-002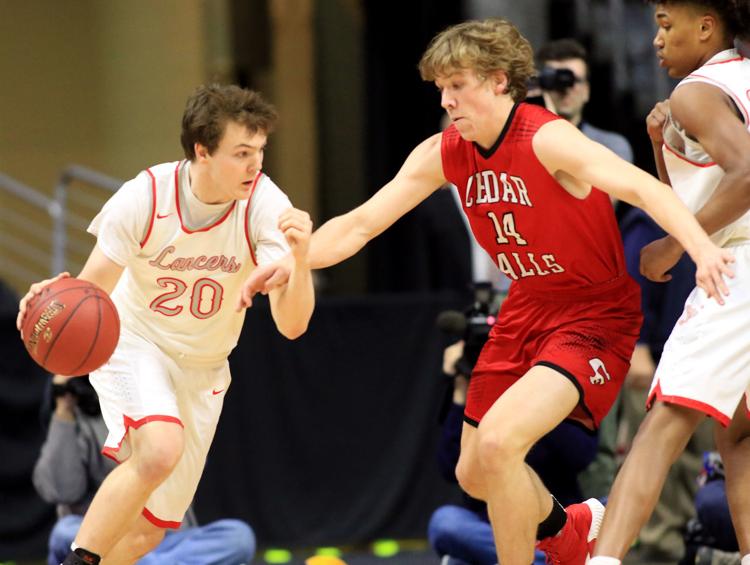 030619-NorthScott-CedarFalls-009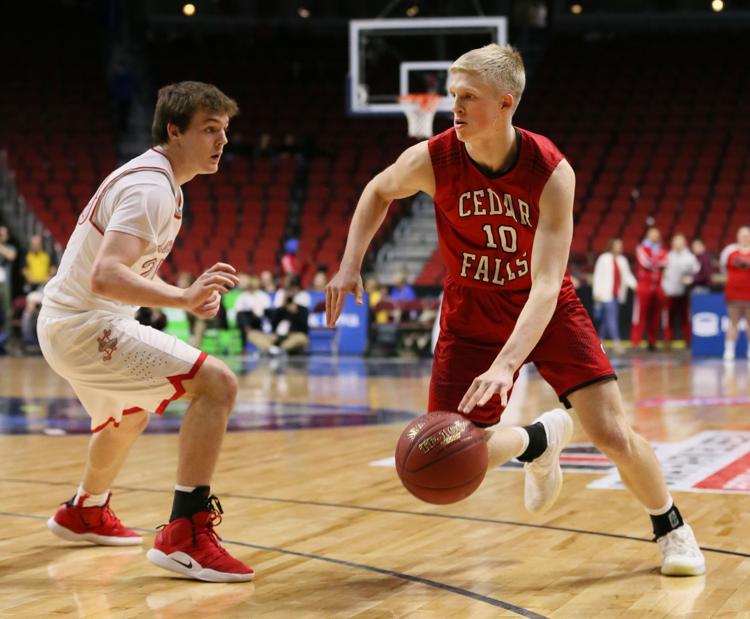 030619-NorthScott-CedarFalls-025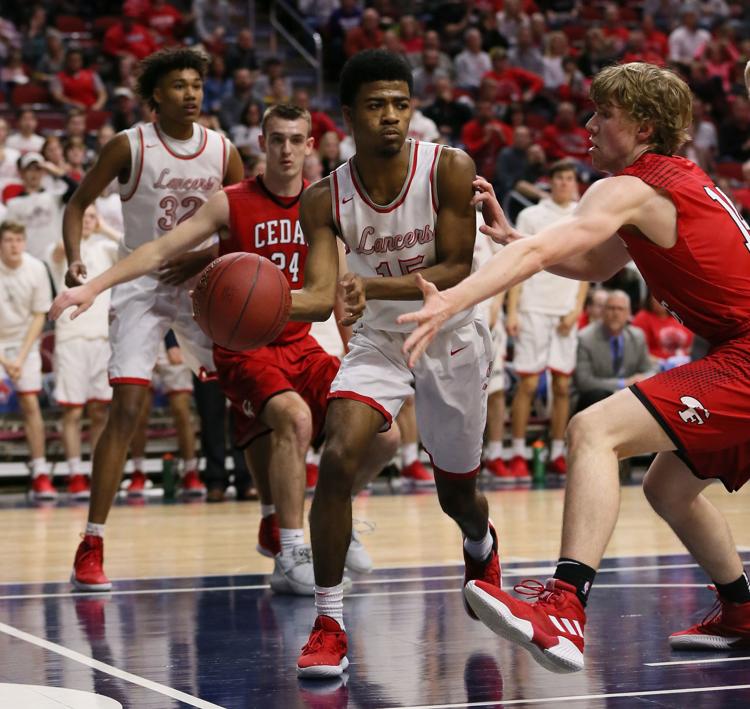 030619-NorthScott-CedarFalls-015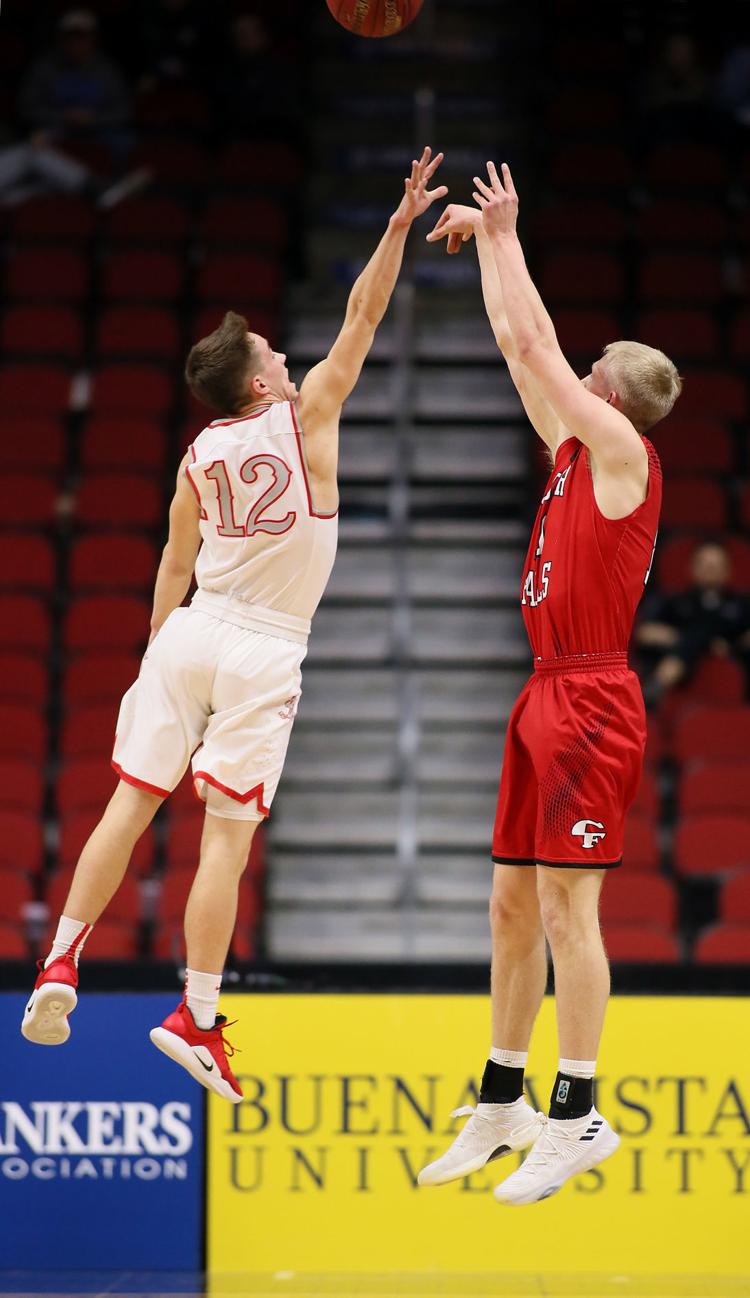 030619-NorthScott-CedarFalls-011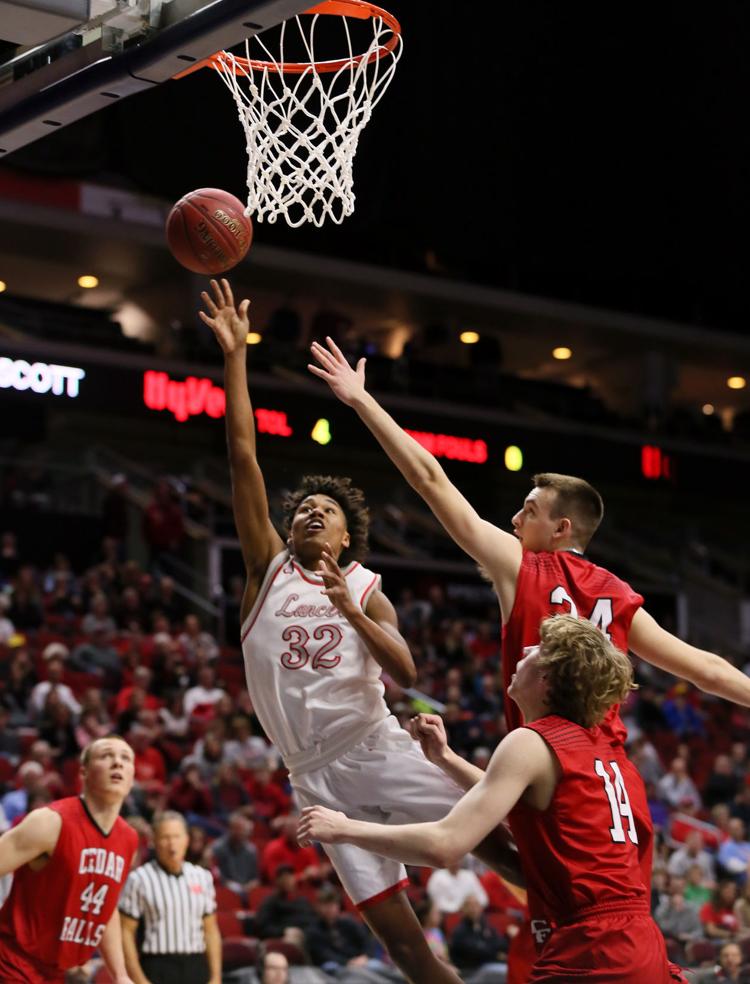 030619-NorthScott-CedarFalls-003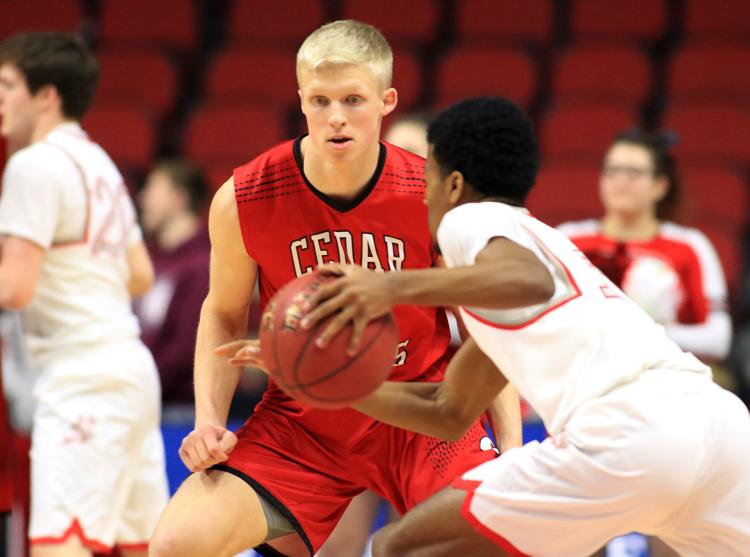 030519-CedarFalls-SiouxCity-009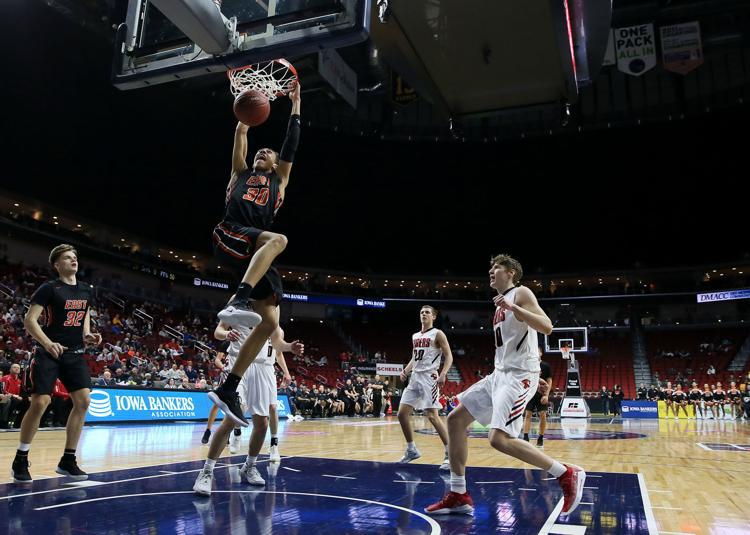 030519-CedarFalls-SiouxCity-012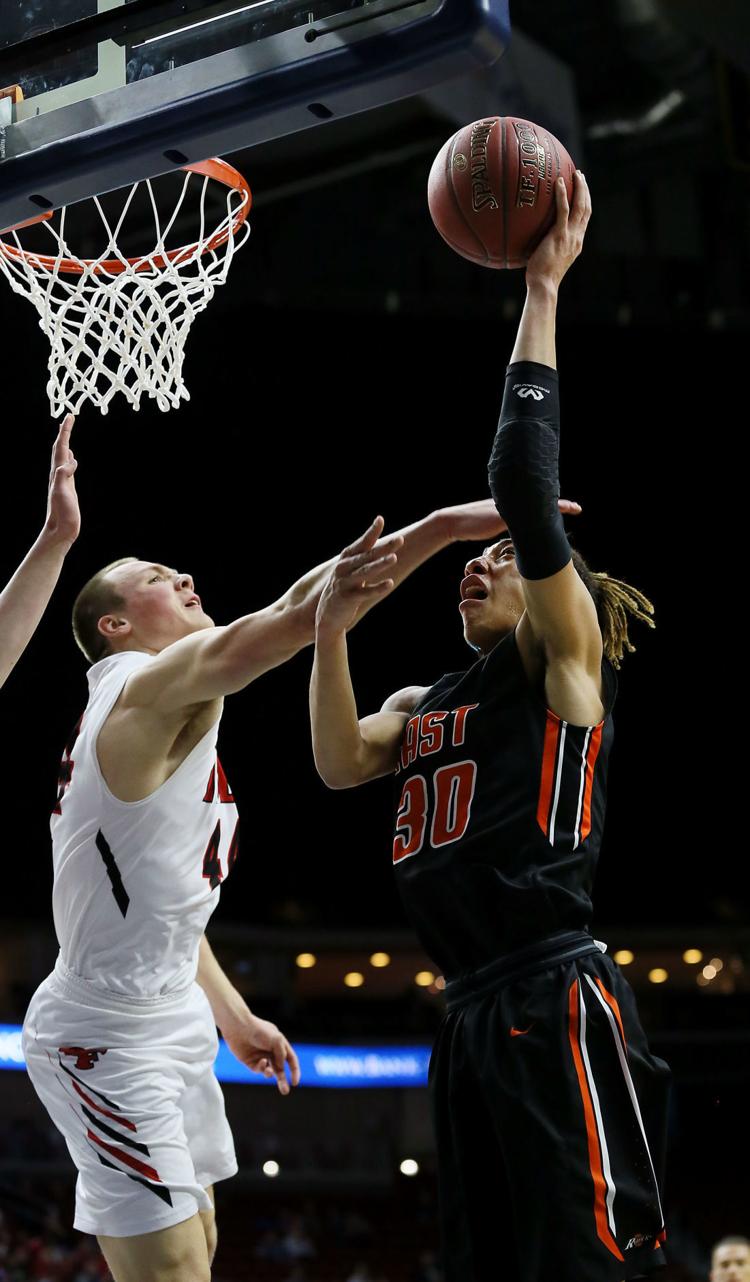 030519-CedarFalls-SiouxCity-003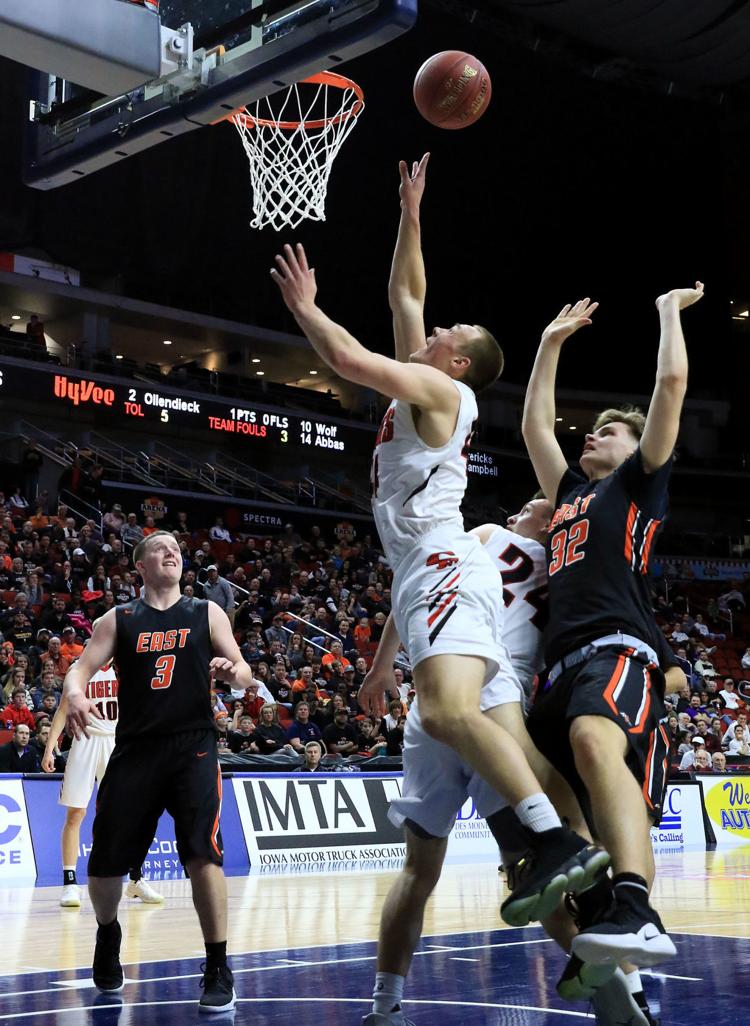 030519-CedarFalls-SiouxCity-016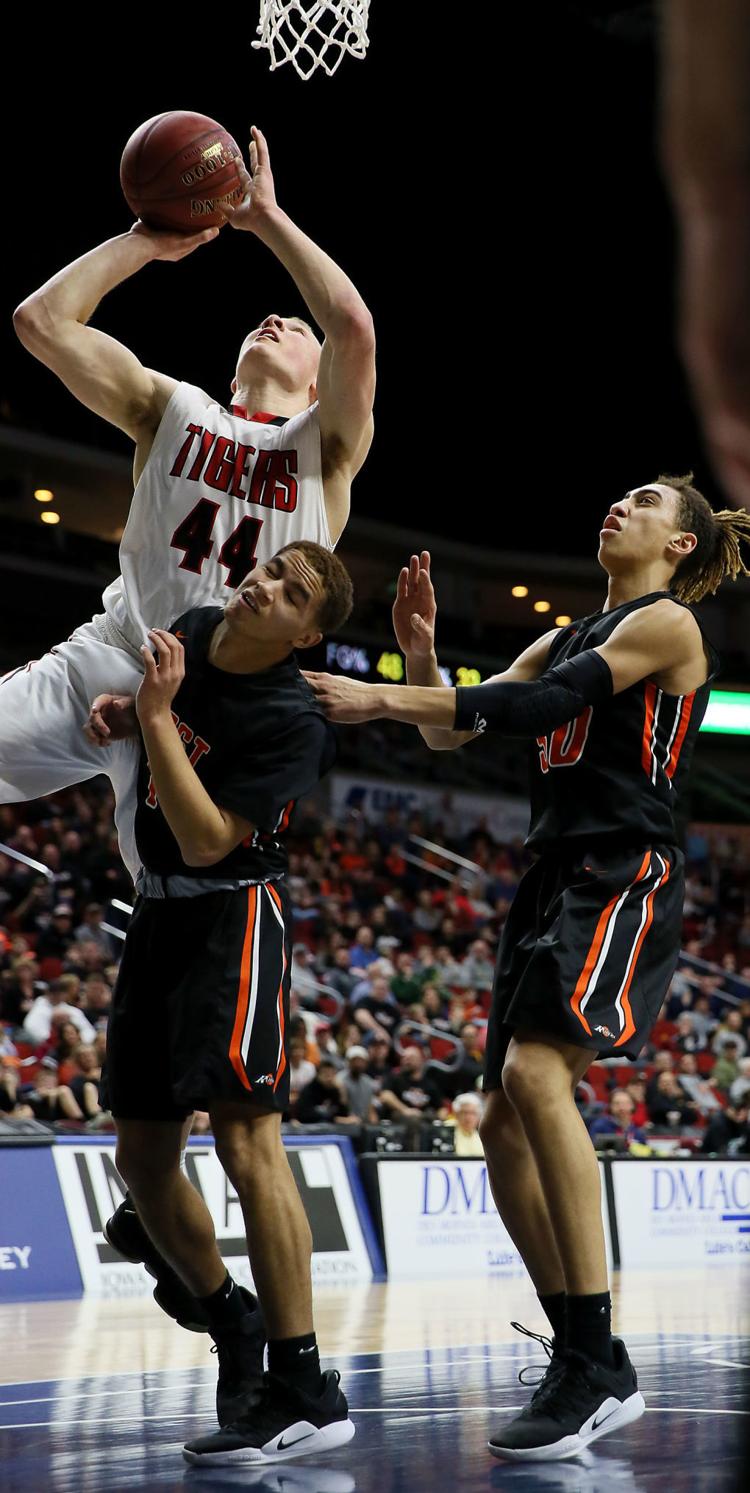 030519-CedarFalls-SiouxCity-011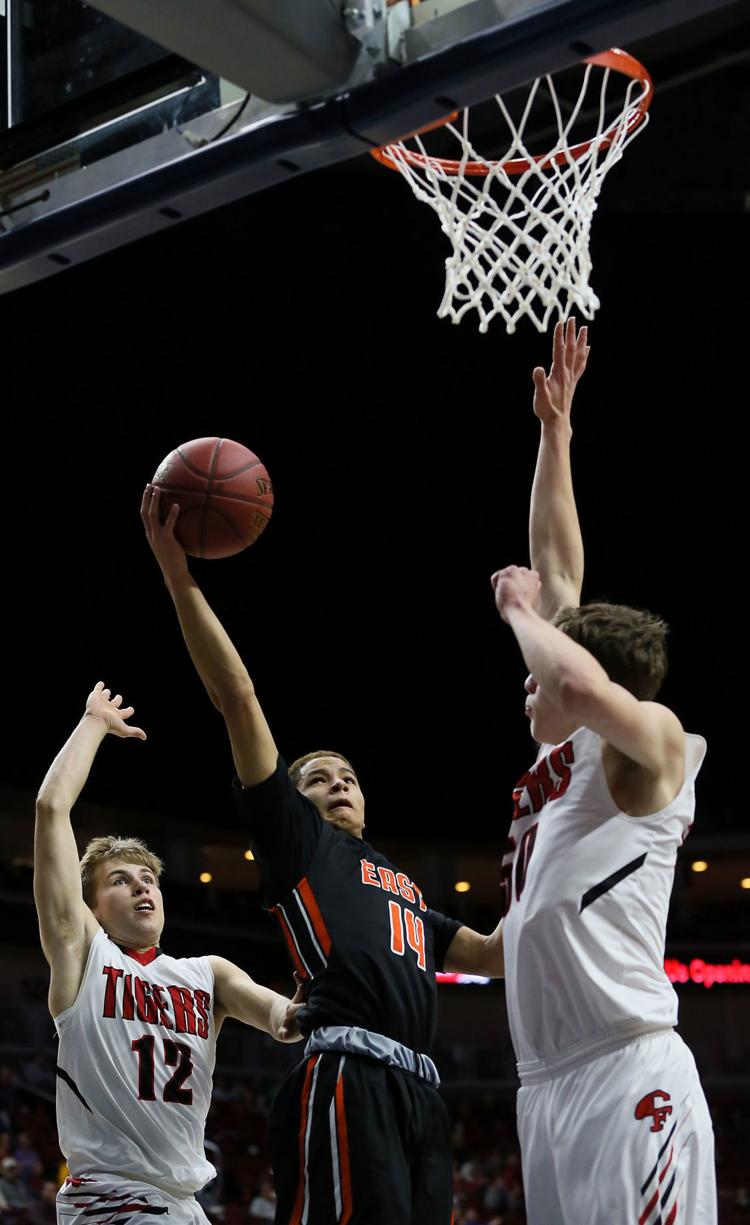 030519-CedarFalls-SiouxCity-006
030519-CedarFalls-SiouxCity-013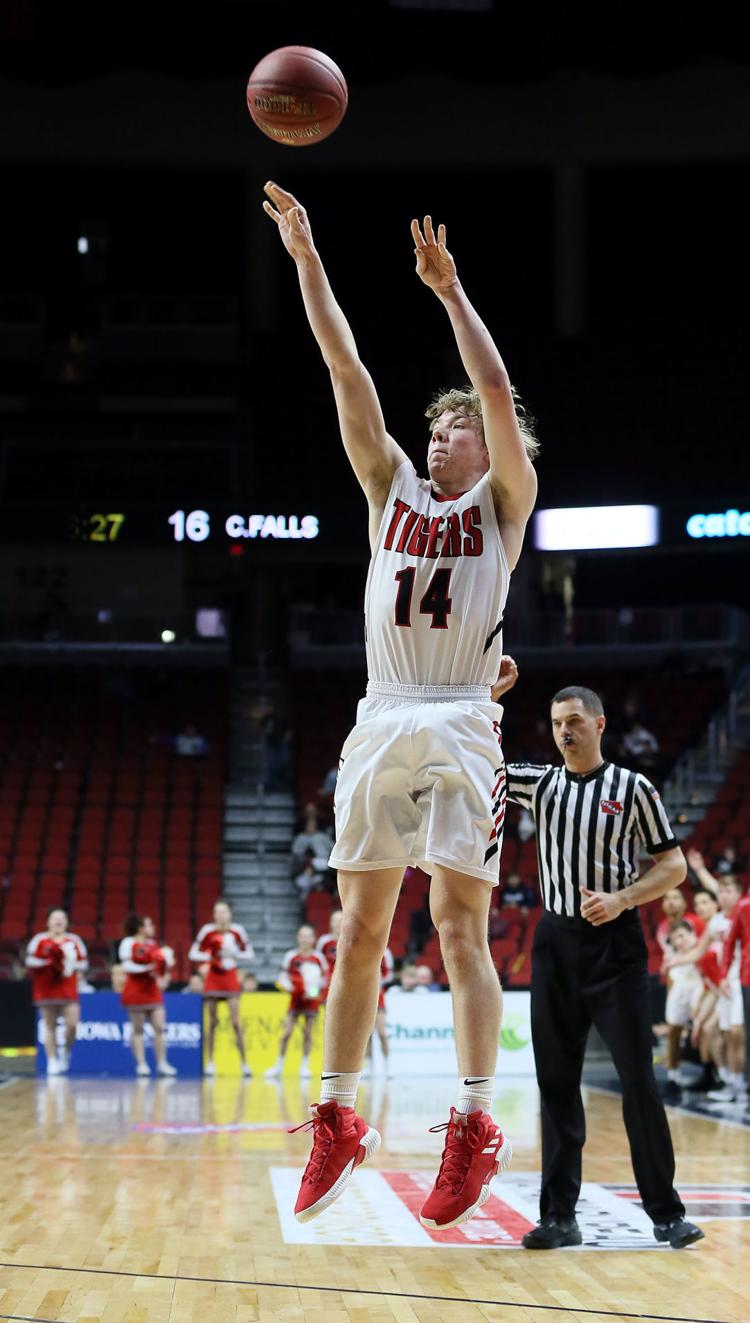 030519-CedarFalls-SiouxCity-008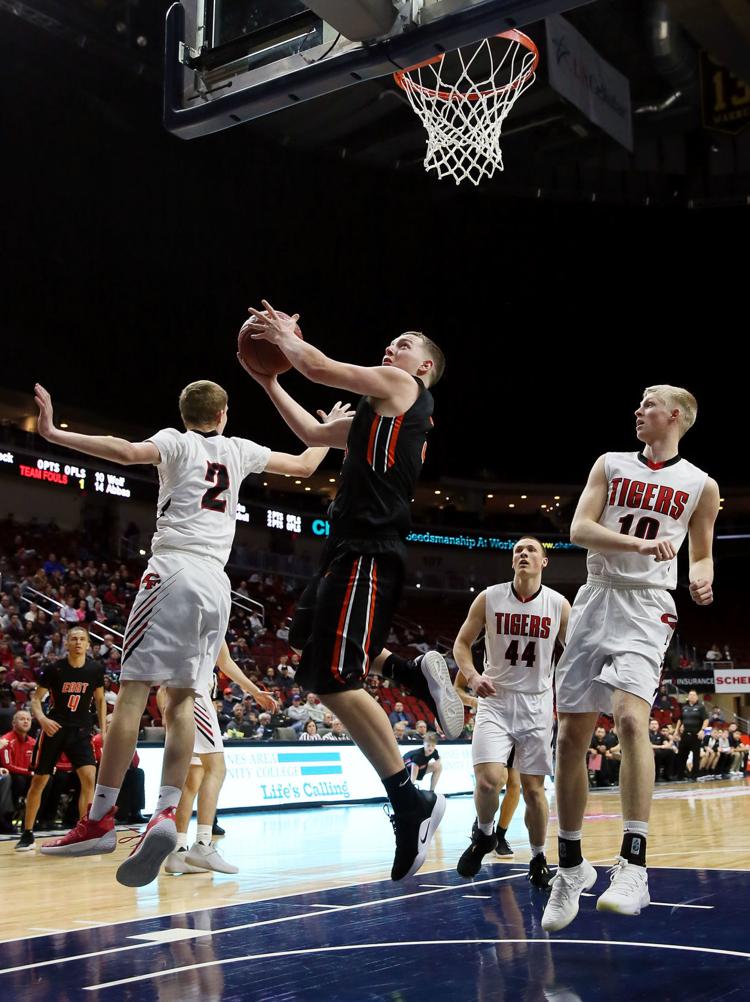 030519-CedarFalls-SiouxCity-001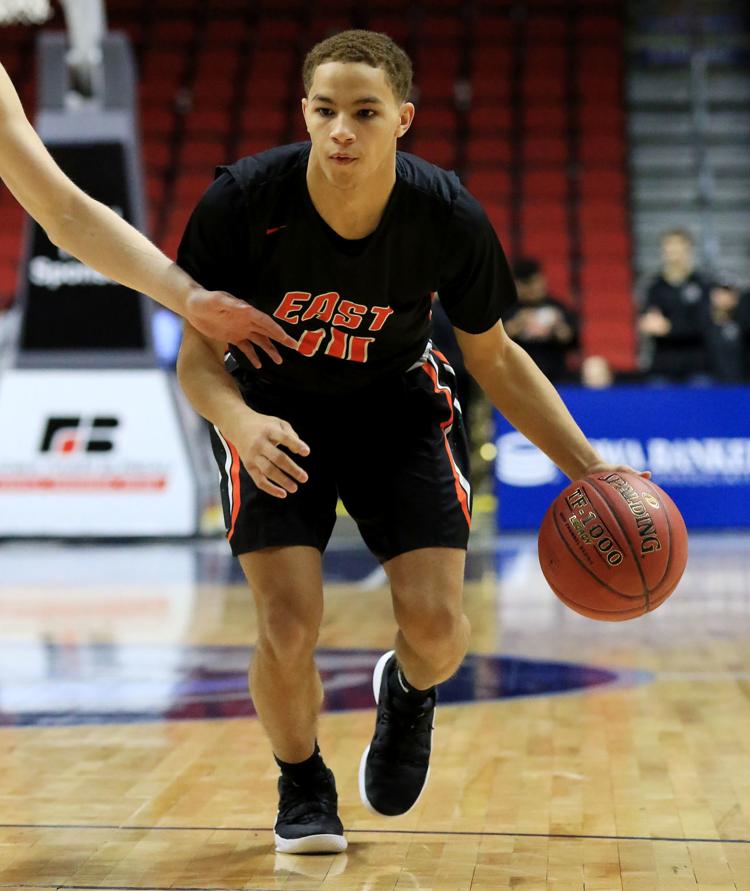 030419-DikeNewHartford-VanMeter-005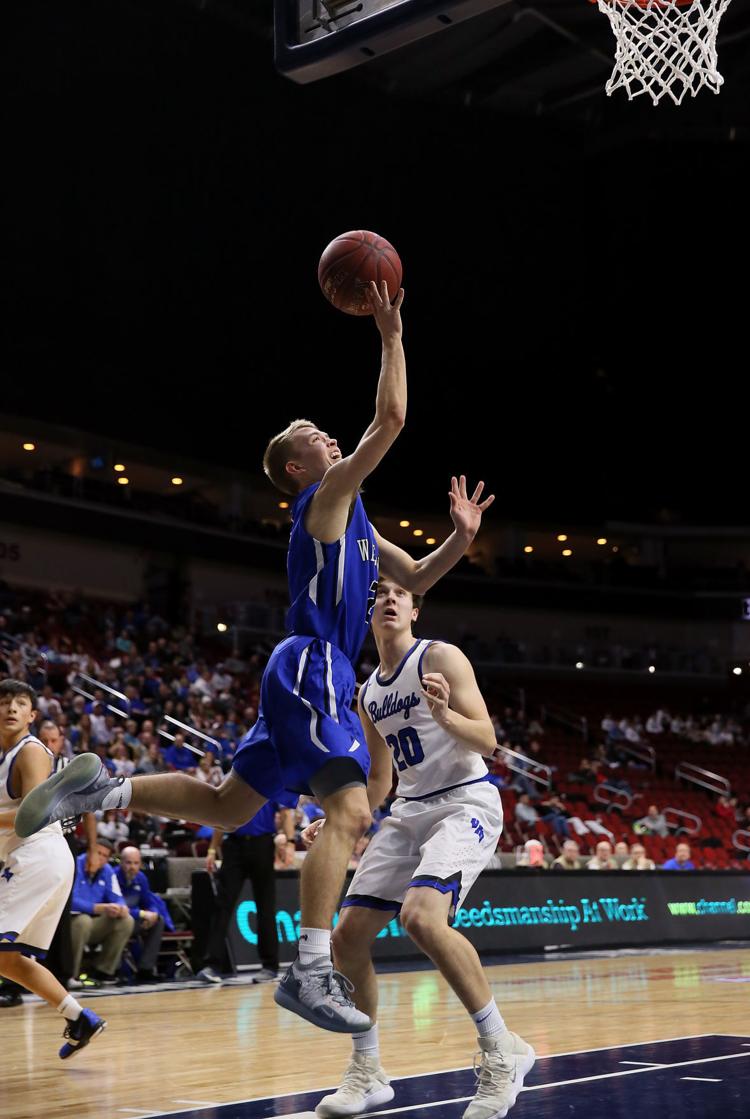 030419-DikeNewHartford-VanMeter-006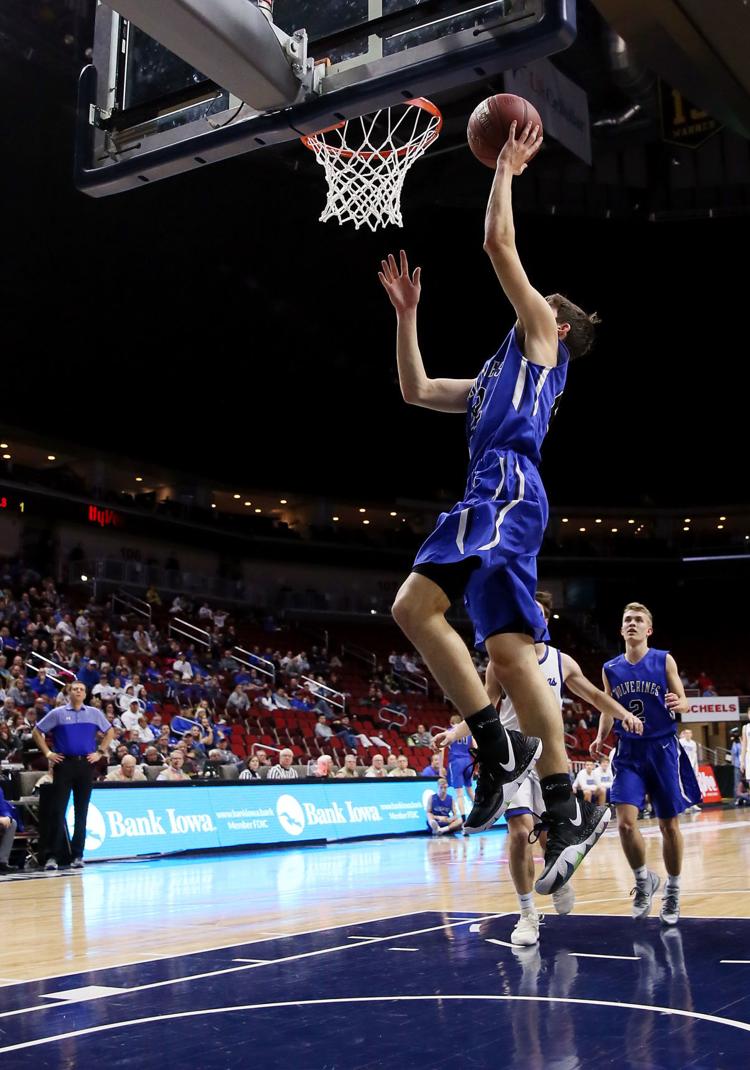 030419-DikeNewHartford-VanMeter-007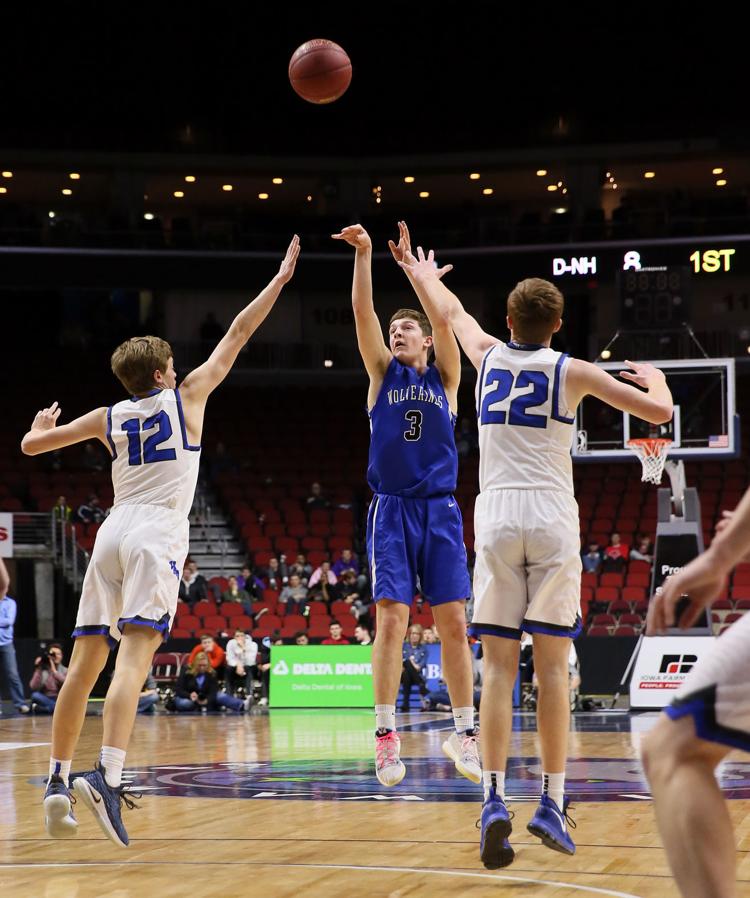 030419-DikeNewHartford-VanMeter-001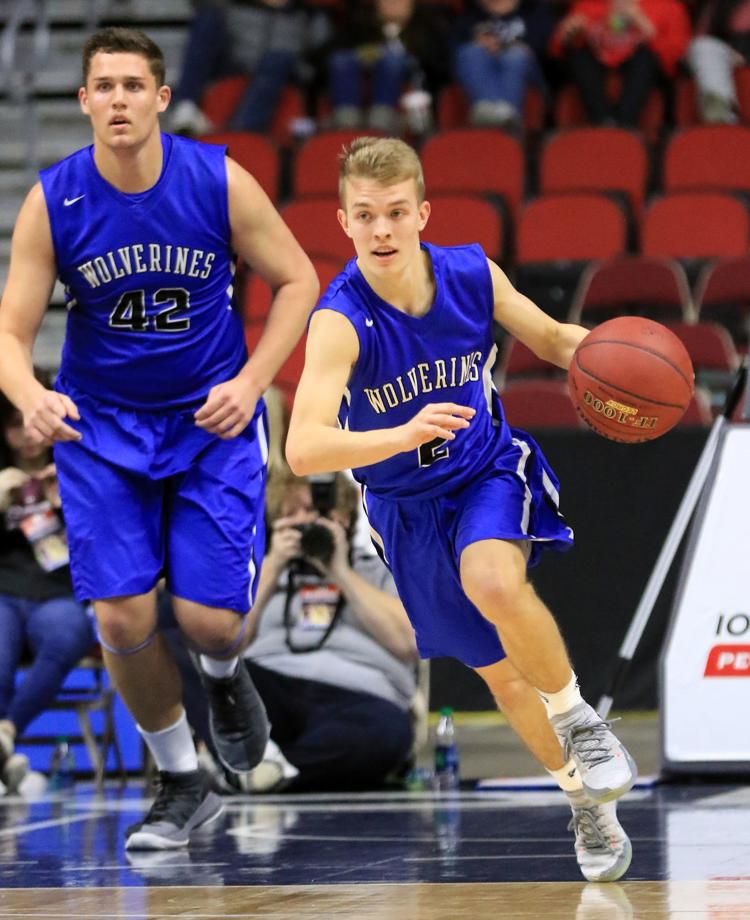 030419ho-dike-nh-1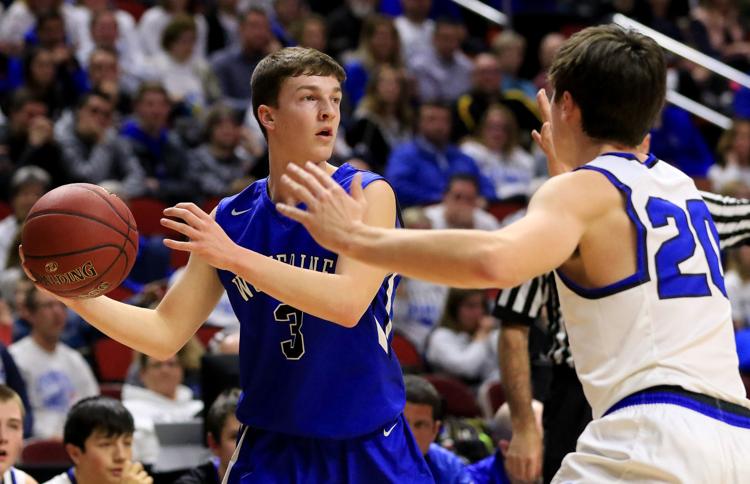 030519-CedarFalls-SiouxCity-014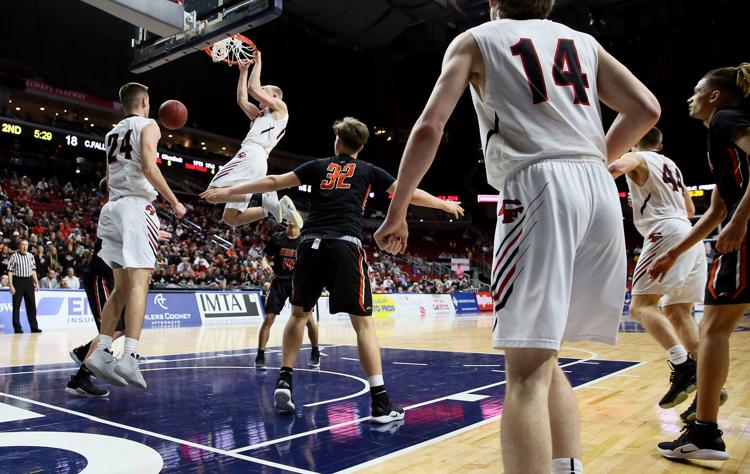 030519-CedarFalls-SiouxCity-017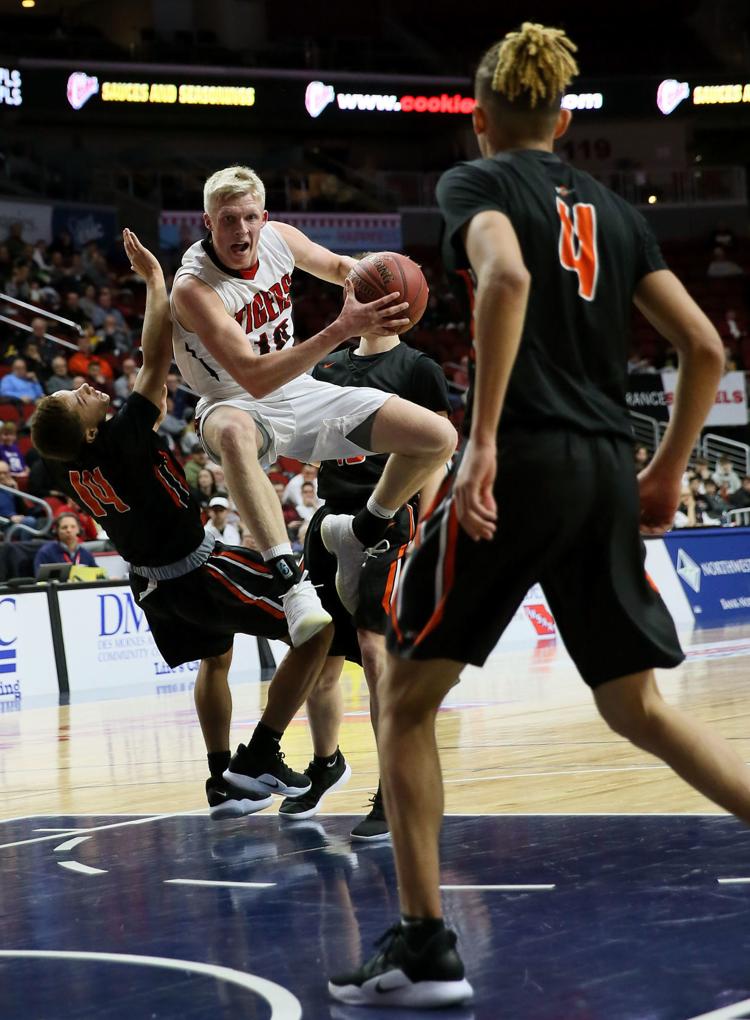 030519-CedarFalls-SiouxCity-002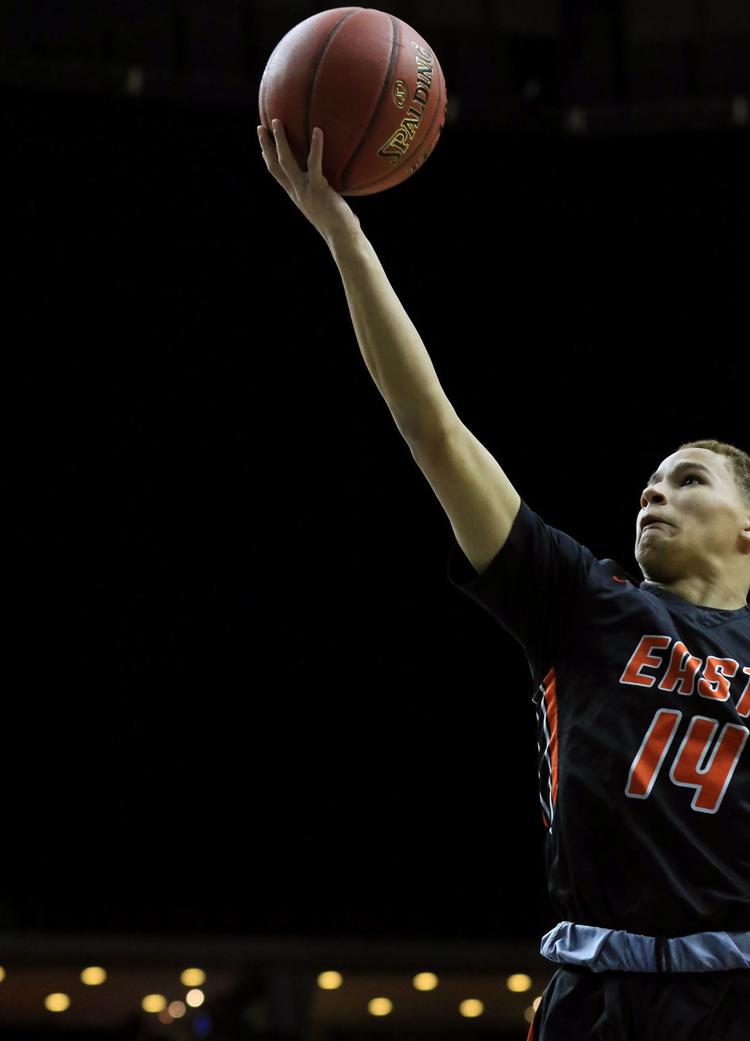 030419-DikeNewHartford-VanMeter-008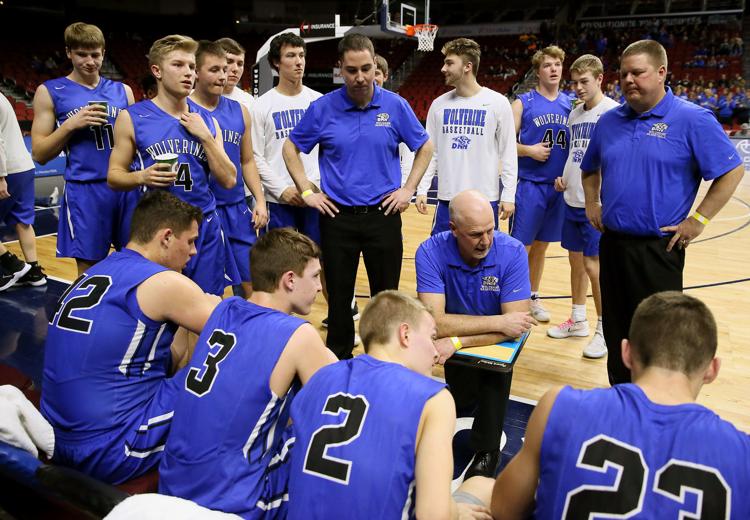 030419-DikeNewHartford-VanMeter-003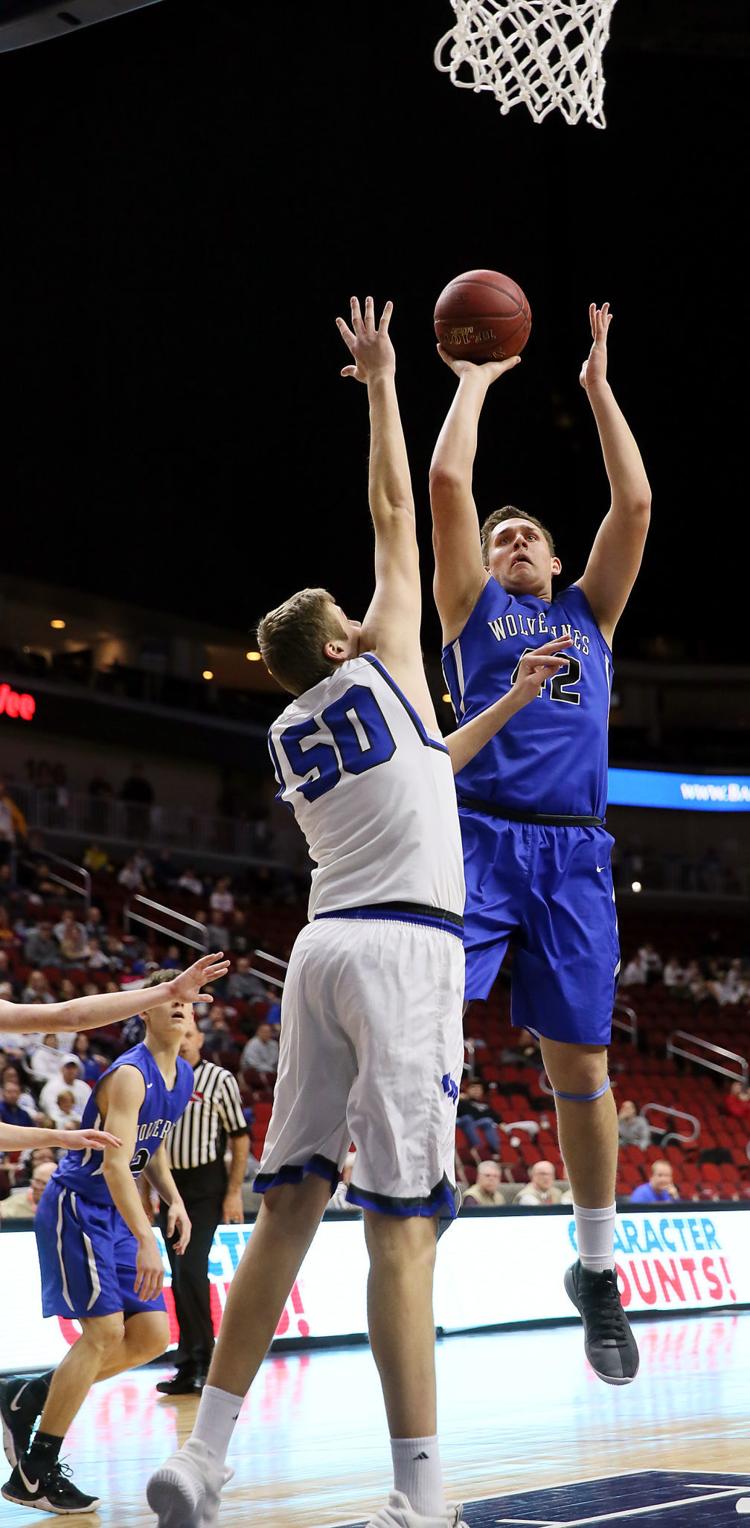 030519-CedarFalls-SiouxCity-015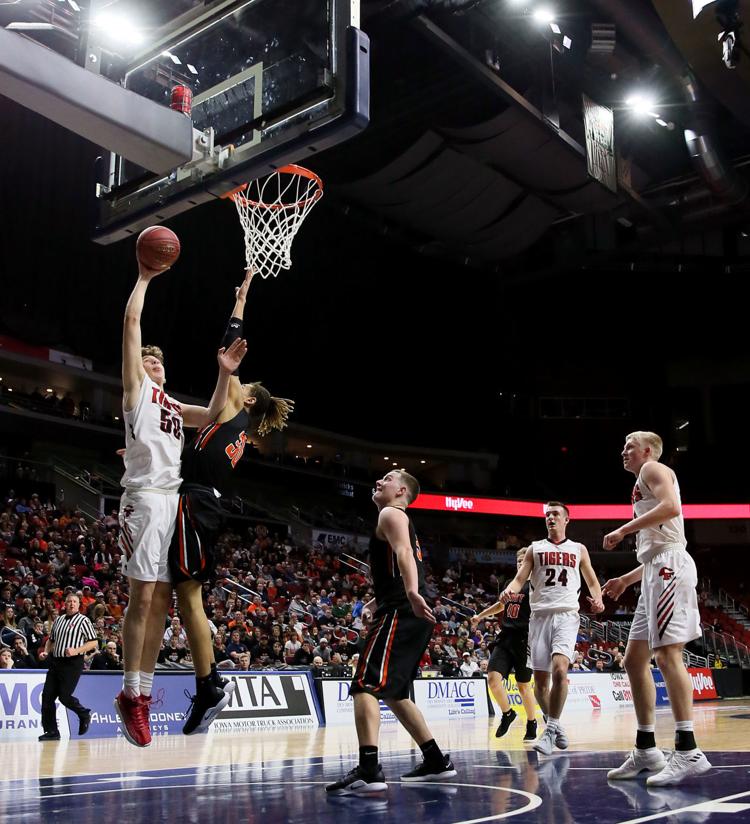 030519-CedarFalls-SiouxCity-007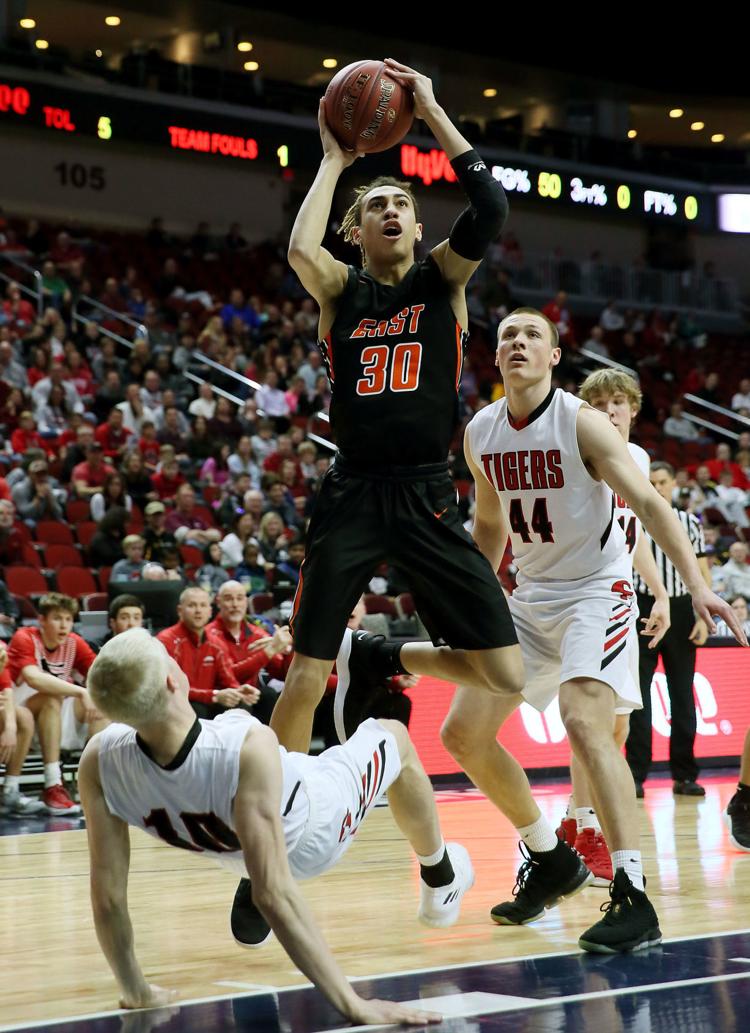 030519-CedarFalls-SiouxCity-010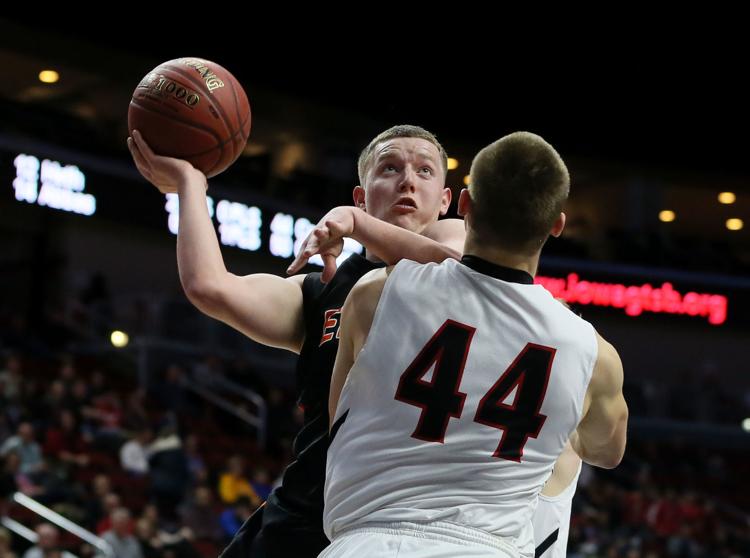 030519-CedarFalls-SiouxCity-005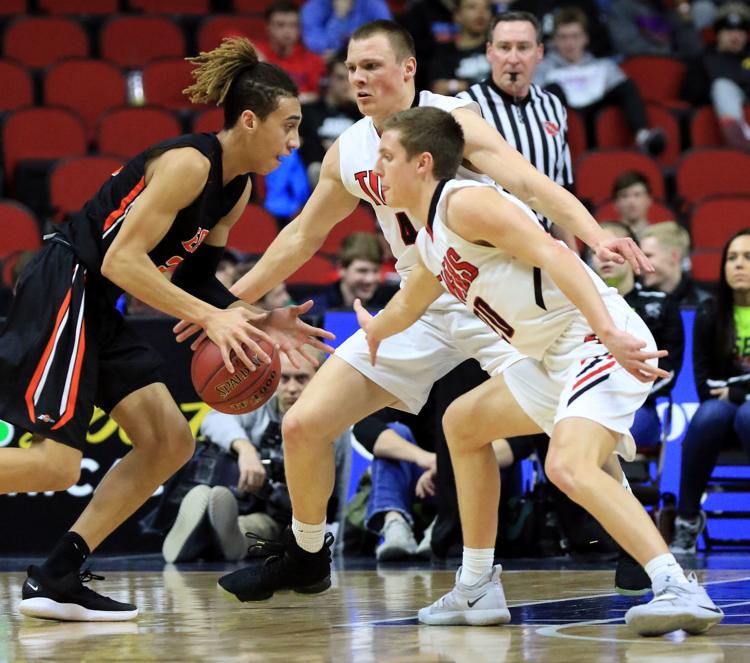 030519-CedarFalls-SiouxCity-004