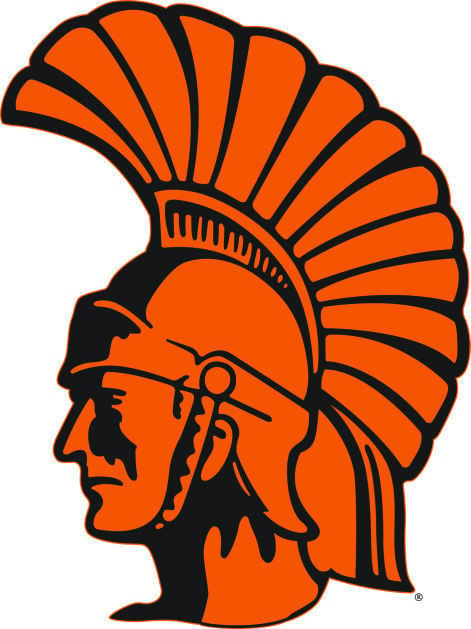 WATERLOO — Linn-Mar used consistent offense to secure an 8-2 victory over Waterloo East Tuesday night in Mississippi Valley Conference play.
The Lions (1-0) didn't have any big innings, but scored at least one run in the first six frames. East senior Jaxson Cooper powered the Trojans with two doubles as part of the team's five hits.
"We hit the ball hard and we competed the whole time," East coach Eric Jesse said. "We might have lost 8-2, but it was a fun game to be a part of. We're looking forward to making progress the rest of the season."
IOWA CITY HIGH 12-12, WATERLOO WEST 0-5: At Iowa City, Class 5A's No. 2 ranked Iowa City High blasted six home runs during a sweep over Waterloo West.
The Little Hawks were paced by three home runs from senior Keli Potter in the two games. Ruby Chris recorded a home run and double for West in game two.
"We didn't let our tough first game dictate how we came out in the second," West coach Ashley Reimer said. "We were proud of the fight the girls had in game two. Ruby Chris had some momentum shifting hits that helped us rally. And much credit to a strong Iowa City High team. They hit the ball very well."
DUBUQUE WAHLERT 7-12, CEDAR FALLS 0-6: Wahlert secured a shutout victory over Cedar Falls in the Tigers' season-opener at the Robinson-Dresser Sports Complex.
Wahlert scored two runs in the first two innings before defense took control of the opener. 
Dubuque Hempstead 11-17, Waterloo East 0-8: The Mustangs overpowered East during a doubleheader sweep.
Hempstead pitcher Malarie Huseman struck out 11 in the opening game, while Lydia Ettema finished with a home run and double. Hempstead's Micki Blean tallied a pair of doubles and homer in game two.
LINN-MAR 8, WATERLOO EAST 2
Linn-Mar 112 212 0 — 8 8 0
Lance Hickson, Carson Recker (4), Tony Neelan (7) and Dylan Page. Justin Thomas, Caleb Spooner (5) and Mitch Sage, Thomas (5). 2B — Andy Althoff 2, Page (Linn-Mar). Jaxson Cooper 2 (East)
IOWA CITY HIGH 12-12, WATERLOO WEST 0-5
Waterloo West 000 — 0 0 1
City High 12 0 x — 12 8 0
Nia Christoffer, Bre Olson (2) and Bri McPoland. A. Lindsey and C. Koenig. 2B — Lindsey, S. Fellows, B. Bormann 2 (ICH). HRs — Koenig, K. Potter (ICH).
Waterloo West 004 010 0 — 5 7 0
City High 303 006 x — 12 11 0
Olson and McPoland. E. Cook and K. Potter. 2B — Ruby Chris, McPoland (West), Lindsey, Cook, G. Kimm (ICH). HRs — Cook, Potter 2, B. Bormann (ICH).
DUBUQUE WAHLERT 7, CEDAR FALLS 0
Cedar Falls 000 000 0 — 0
DUBUQUE HEMPSTEAD 11-17, WATERLOO EAST 0-8
Get in the game with our Prep Sports Newsletter
Sent weekly directly to your inbox!