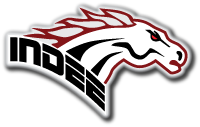 DUBUQUE -- Aaron Savary completed the sibling hat trick in impressive fashion Wednesday night.
The lanky junior righthander struck out 13 and allowed just four hits to lead Dubuque Wahlert to a 5-1 victory over Independence in the Iowa Class 3A Substate 3 championship game at Petrakis Park. The youngest of the three Savary boys, he joined Alex and Austin in reaching the state tournament with the Golden Eagles.
No. 5-ranked Wahlert (30-10) advanced to the summer state tournament for the eighth time and the first time since going three straight times from 2015-17. The Eagles, who won their fourth straight, wil join seven other schools next week at Duane Banks Field on the University of Iowa campus in Iowa City.
Independence ended its season at 27-14 and fell short of its third trip to state. The Mustangs had won three straight
Wahlert opened the scoring in the bottom of the second inning after Landon Stoll drew a one-out walk and Ben Freed reached on a two-base error. Garrett Kadolph drove in the first run with a sacrifice fly to right field, and Derek Tauber followed with a solid single to right-center to make it 2-0.
An inning later, Savary reached on a one-out hit batsman before yielding to courtesy runner Ben Brosius. Jack Walsh then delivered a perfectly executed hit-and-run through the right side, and the speedy Brosius scored all the way from first base.
Stoll continued the rally with a base hit up the middle, and both runners advanced on a balk. Wahlert's fourth run scored when Freed reached on an error, and Kadolph pushed a perfect safety squeeze to the right side of the infield to make it 5-0.
Independence finally got on the scoreboard with two outs in the top of the sixth, after Savary retired 10 straight. Trey Weber walked and Keegan Schmitt singled before Mitch Johnson broke up the shutout with an RBI single through the right side. Savary ended the threat by coaxing Korver Hupke into a groundout to shortstop Carson Cummer.