WAVERLY — With the threat of severe weather barreling down on Waverly Tuesday night, the Go-Hawk baseball team felt a sense of urgency.
The Northeast Iowa Conference championship was at stake with Oelwein in town for a key doubleheader.
Waverly-Shell Rock pitcher Kurby Vowels did his part as he silenced the Huskies' bats in a 6-1 opening victory to lock up the title. Vowels (5-0) surrendered a run in the third and did not allow a multiple hit inning the rest of the way.
"I thought I could go a long way in the game and I was hoping to get a complete game," said Vowels. "I started to get a little dehydrated toward the end and feeling it, but my defense came up with some big plays, we were getting big hits and the runs started coming.
"I was lucky enough to get on top of the hitters early and when you play a tough team like them you have to."
The Go-Hawks (21-8, 14-8) began pulling away in the bottom of the third.
Oelwein (16-10, 10-8) had just tied the contest at 1-1 with Mason Kunkle singling in Ethan Thomas, but then the W-SR bats came to life.
Payton Leonard began the inning with a triple and was immediately brought home off Brodey Key's single. Jeremy Chaplin and Korbyn Dewey followed with RBI singles and suddenly the home team was up 4-1.
Vowels helped his own cause with a double in the fourth and came home on a double by Connor Havlovic.
"There was no question on letting Kurby finish," said W-SR head coach Casey Klunder. "He's a fantastic pitcher and by getting a full game from him it really helps our bullpen down the line here. We have been blessed with a good bullpen but at the same time you like to give them a longer rest.
"Kurby just seems to have Oelwein's number and I don't know why," added Klunder. "We are good with our pitching and we had so many injuries early on and we are finally getting those guys back. I think the guys are really starting to click together and it is coming at the right time."
The rains came at the wrong time, delaying the start of the second game by an hour.
Oelwein pitcher Dom Robertson then turned the lights out on the Go-Hawks' bats for the 2-1 second game win.
"We played pretty well in game one, but things just didn't fall our way," said Huskies coach Jason Gearhart. "In game two I think we showed a little more effort and a lot more determination. Our kids may have won ugly but we beat a good quality team here tonight. I thought our pitching and defense were solid and it will definitely be a fun bus ride home."
You have free articles remaining.
Oelwein scored the first run with the help of an error and took advantage of another muscie in the fifth to score its second run.
W-SR got within a run, but couldn't pull even as the combination of Robertson and reliever Ethan Thomas struck out 12 batters — 10 by Robertson.
"I believe he threw three straight shutouts before tonight so we knew he would be tough," said Klunder. "We didn't make the proper adjustments after the first time through, and we were caught looking five times. That's not good."
Waverly-S.R. 6-1, Oelwein 1-2
Oelwein 001 000 0 — 1 6 1
Waverly-SR 013 200 x — 6 10 1
Zach Wegner, Ethan Thomas (6) and Carsen Jeanes. Kurby Vowels and Carter Langreck. WP—Vowels (5-0), LP—Wegner (3-4). HR—Korbyn Dewey (WSR). 3B—Payton Leonard (WSR). 2B—Thomas (Oel), Connor Havlovic (WSR), Jeremy Chaplin (WSR), Vowels (WSR).
Oelwein 100 010 0 — 2 3 0
Waverly-Shell Rock 000 001 x — 1 4 2
Dom Robertson, Ethan Thomas (7) and Wegner. Carson Graven, Chance Key (7) and Carter Langreck. WP—Robertson (4-2), LP—Graven (5-1). 2B—Vowels (WSR).
070519bp-west-wd-bb-4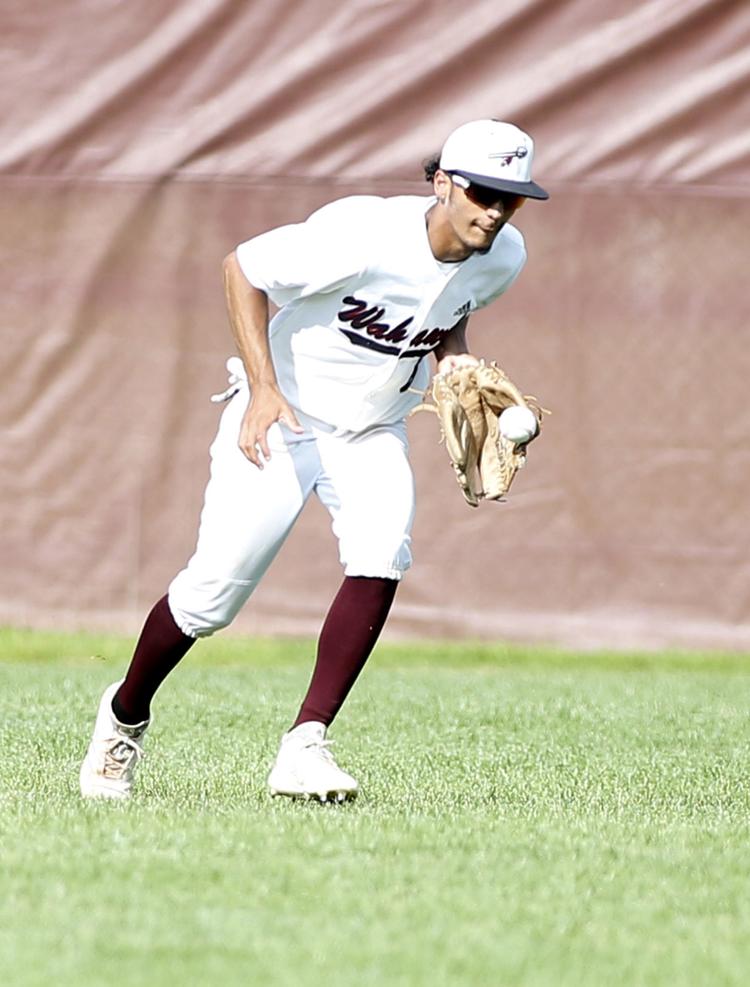 070519bp-west-wd-bb-3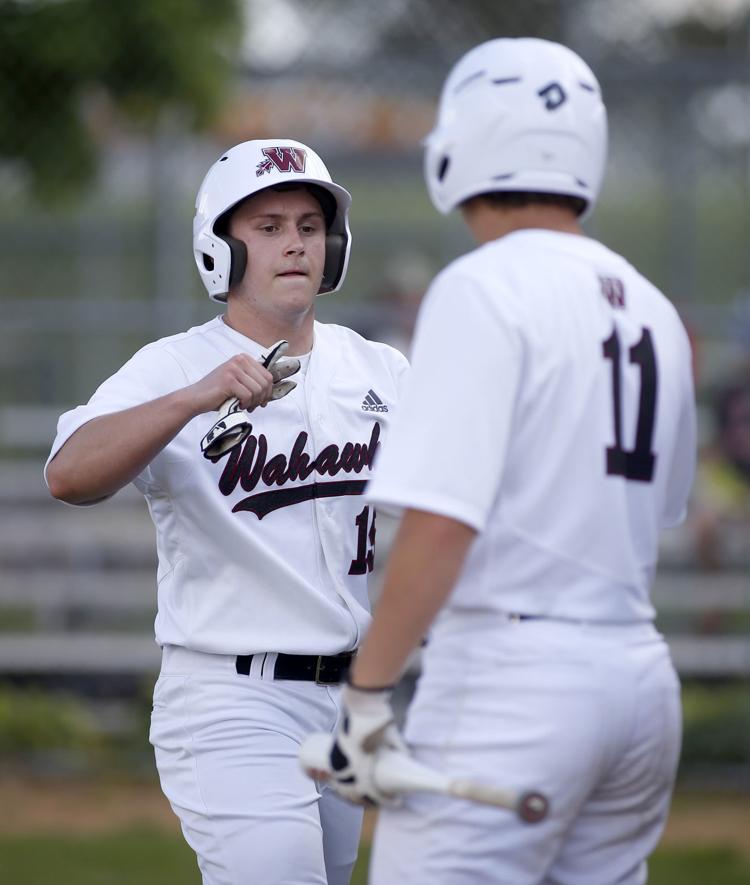 070519bp-west-wd-bb-2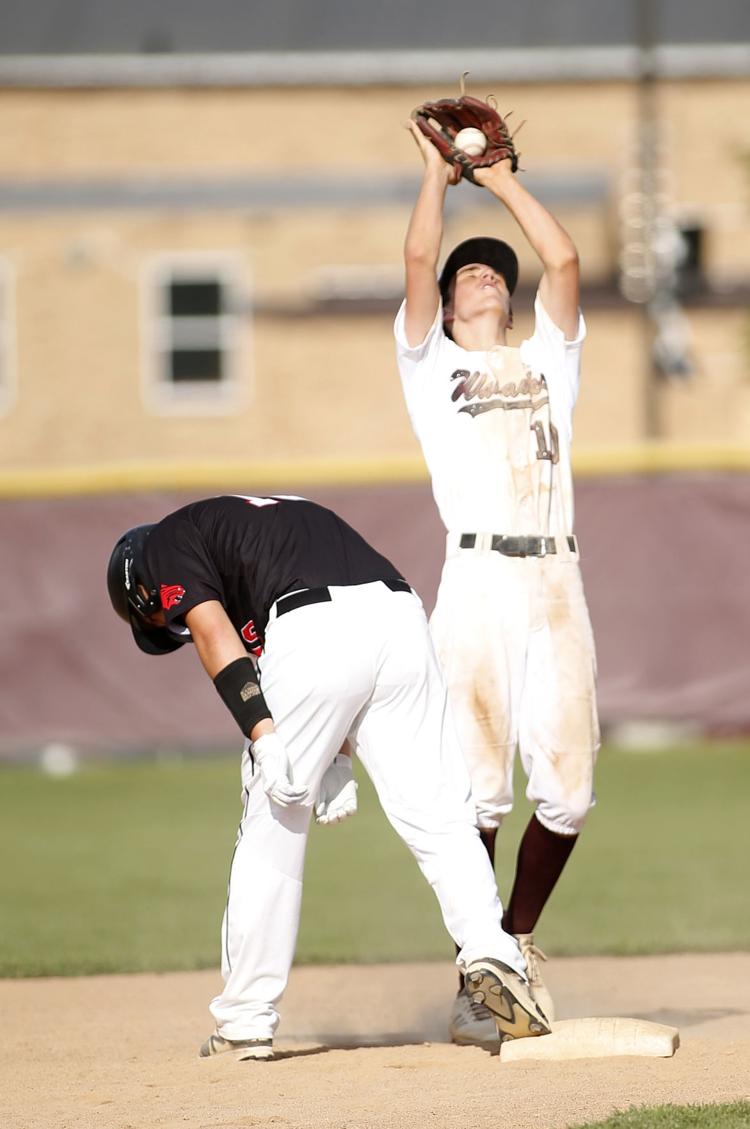 070519bp-west-wd-bb-1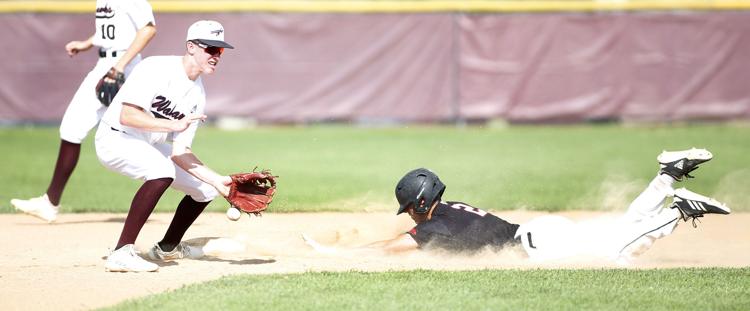 070219kw-waverly-baseball-02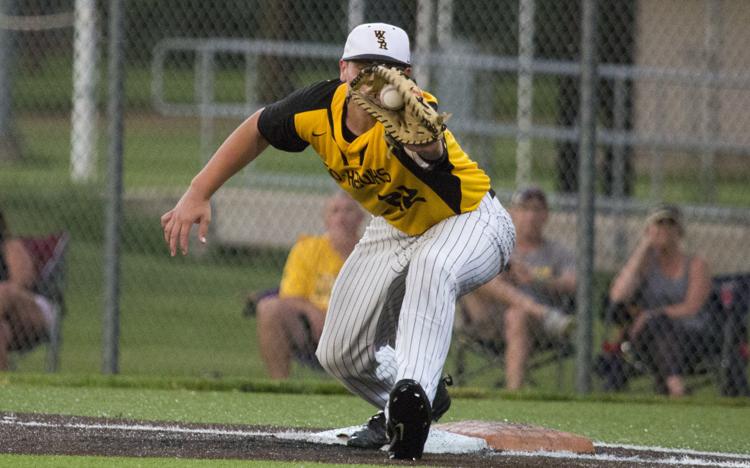 070219kw-waverly-baseball-03
070219kw-waverly-baseball-01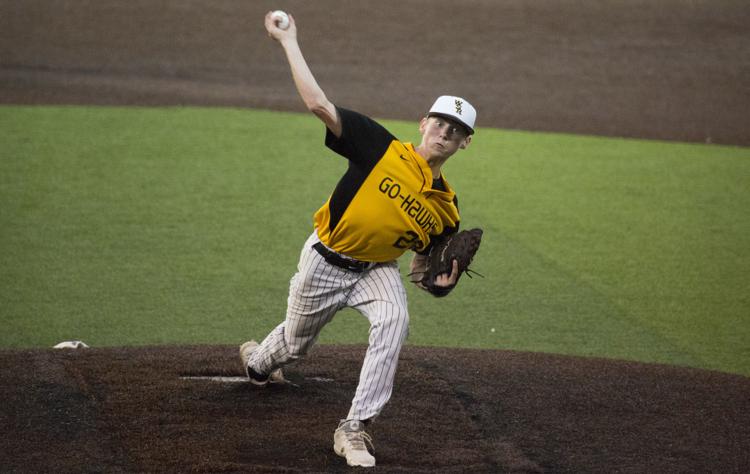 070219kw-waverly-baseball-04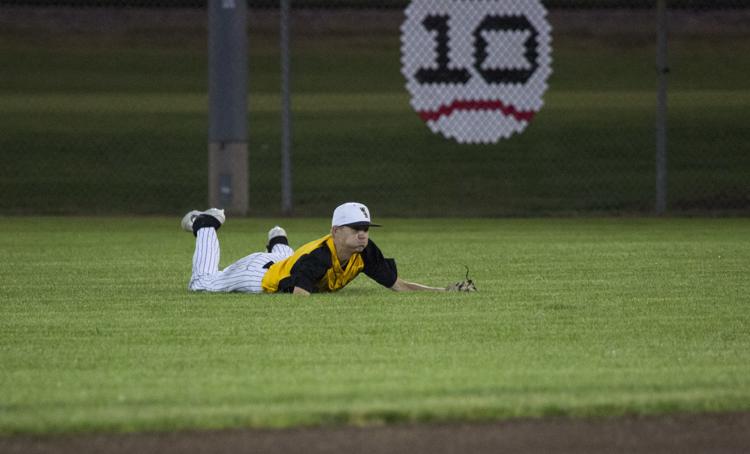 070119kw-jesup-columbus-softball-01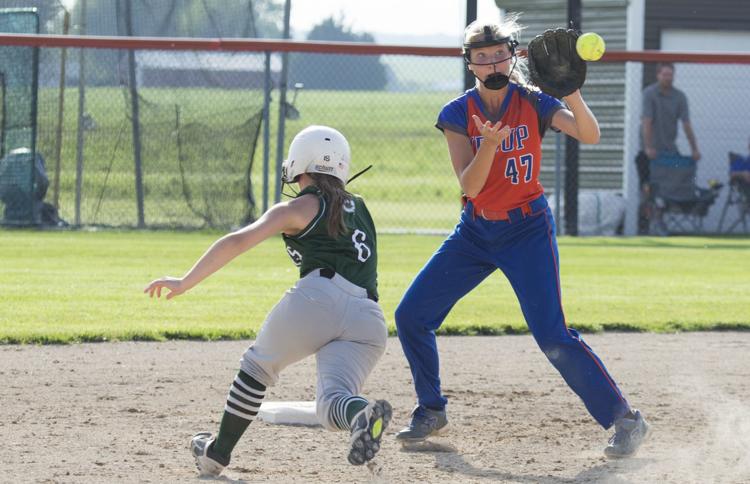 070119kw-jesup-columbus-softball-02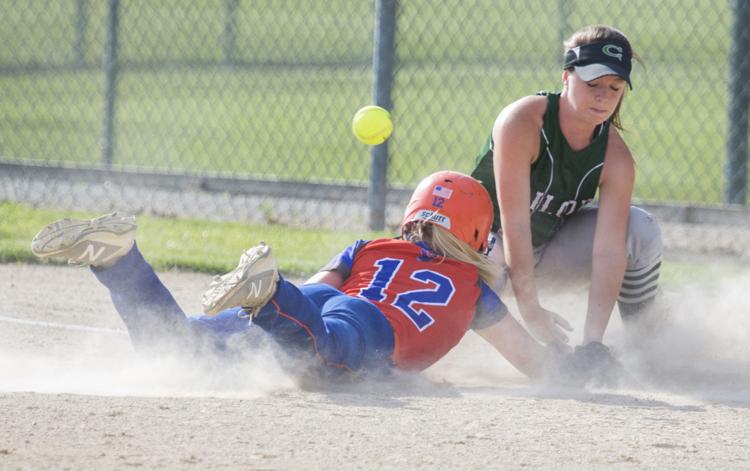 070119kw-jesup-columbus-softball-03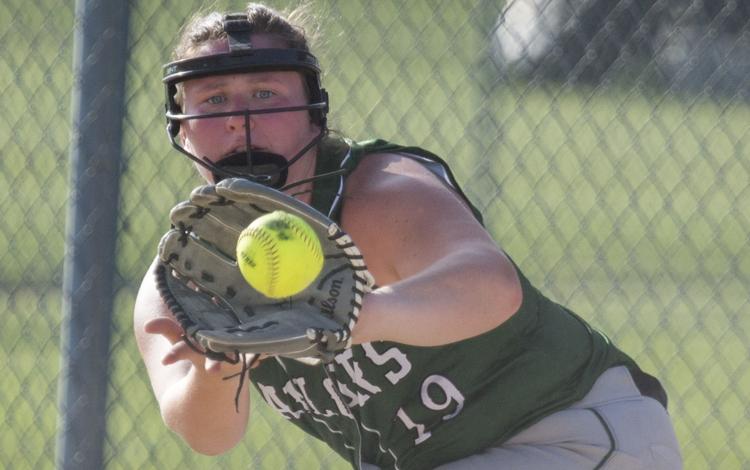 070119kw-jesup-columbus-softball-04