NEW ORLEANS (AP) — From small-town Ohio kid to Louisiana Legend, Joe Burrow capped his record-breaking, Heisman-winning season by bringing a national championship to LSU.
Burrow threw five touchdown passes, ran for another score and finished off one of the most accomplished seasons in college football history by leading the top-ranked Tigers to a 42-25 victory against No. 3 Clemson on Monday night in the playoff final.
"He's one of the greatest players in LSU history," Tigers coach Ed Orgeron said of Burrow. "He's done so much for the state of Louisiana and LSU. We are so grateful to Joe Burrow."
The senior quarterback from The Plains, Ohio, lead the Tigers (15-0) to their first national title since 2007 and fourth overall, breaking a few more records along the way in what was already an historic season. The five TD passes and 463 yards passing are the most for a BCS or College Football Playoff title game as are his six total touchdowns.
"This is what I wanted to do from the time I was 5 years old, was hoist this trophy, and bringing it back to Louisiana," Burrow said, then caught himself. "I guess we're in Louisiana, but staying in Louisiana, we weren't going to let someone come in here and steal this from us in our home state.
"We have a great fan base that came out and supported us. We were going to keep this thing right here."
Burrow became the first major college quarterback to throw 60 touchdown passes in a season as LSU snapped defending national champion Clemson's 29-game winning streak. For the first time in his college career, Clemson star quarterback Trevor Lawrence was on the losing team. The Tigers (14-1) had won his first 25 starts.
But on this night, Lawrence (18 for 37 for 234 yards) was no match for Burrow — the Ohio State transfer who threw all of 16 TD passes last season with LSU.
His ascent has been dizzying and unprecedented. Running a version of the New Orleans Saints' offense that was brought to LSU by 30-year-old assistant coach Joe Brady, Burrow and an array of talented receivers transformed these Tigers into one of the most prolific offenses college football has ever seen.
It was Orgeron's vision for LSU when he was promoted from interim coach in 2016. There was plenty of skepticism when LSU tabbed the Cajun who had failed in his first crack as a head coach with Mississippi.
Orgeron has proven to be the perfect fit for LSU. Just like Burrow.
After tossing his fifth touchdown pass of the night, a perfectly placed jumped ball to Terrace Marshall Jr. from 24 yards out to make it 42-25 with 12:08 left in the fourth, Burrow signaled TD and strolled to the sideline.
The Superdome is LSU's dome away from home, about 80 miles from the Tigers Baton Rouge campus, and it was rocking.
The LSU band broke out its unofficial anthem, "Neck," and as the Tigers bounced and waved towels on the sideline, Burrow just sat on the bench, bobbing his head and waving one arm.
Joe Cool. Just doing his thing. Next stop: The NFL draft, where he will likely be the first pick in April.
The final score was lopsided, but it was far from easy for LSU and Burrow.
Clemson pushed LSU into the deepest hole it has had to climb out of this season in the first half. Two weeks after Lawrence ran for a career-best 107 yards against Ohio State, he opened the scoring with a 1-yard jaunt around right end in the first quarter.
After B.T. Potter kicked a career-long 52-yard field goal for Clemson to make it 10-7, the Tigers sprung receiver Tee Higgins on a reverse and he raced 36 yards through tacklers for a score to make it 17-7.
It took LSU 5:19 to wipe that out and take the lead, with Burrow and his favorite receiver, Ja'Marr Chase doing most of the damage. The Heisman winner hit the Biletnikoff Award winner with a long ball to set up a quarterback draw from 3 yards out to make it 17-14.
Burrow and Chase hooked up for a 14-yard touchdown with 5:19 left in the second quarter and LSU fans erupted as their Tigers took the lead for the first time, 21-17. They never looked back.
Chase finished with nine catches for 221 yards.
The SEC Tigers weren't done. Burrow led LSU on a 95-yard drive, taking a hard shot on a long run before finding Thaddeus Moss, son of former NFL star receiver Randy Moss, standing alone in the end zone to make it 28-17 with 10 seconds left in the half.
After Clemson's defense flummoxed LSU for most of the first quarter, with tight coverage and hard-to-decipher blitzes, Burrow, Chase and Co. put up 269 yards in the second quarter.
Meet the UNI football recruits
Jace Andregg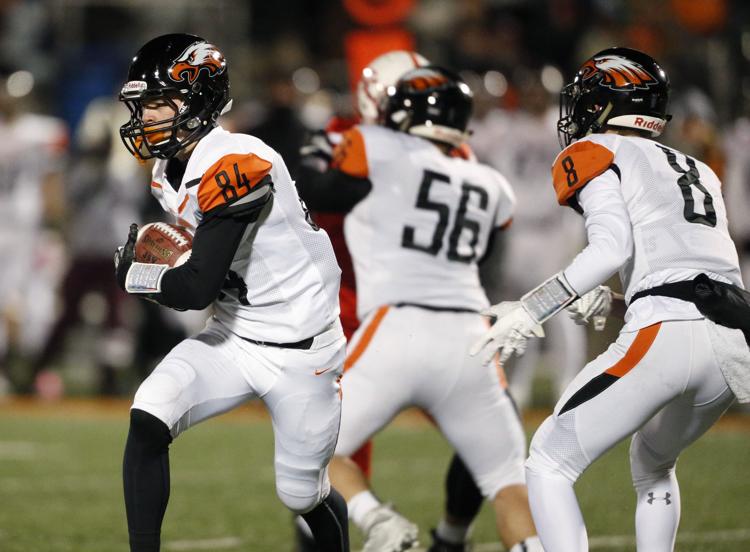 Andregg was a jack-of-all trades for the Spartans who finished 12-1. He rushed 51 times for 250 yards and nine scores, and he caught 58 passes for 688 yards and nine more scores. Andregg led Solon with 108 points, while on defense he recorded 39.5 tackles.
Isaiah Green
St. Cloud, Minn. (St. Cloud Technical)
UNI won out over the likes of Iowa, Northern Illinois and North Dakota State. A season ago, Green had 47 tackles, 10 for loss, while catching two touchdown passes as a tight end.
Cade Moore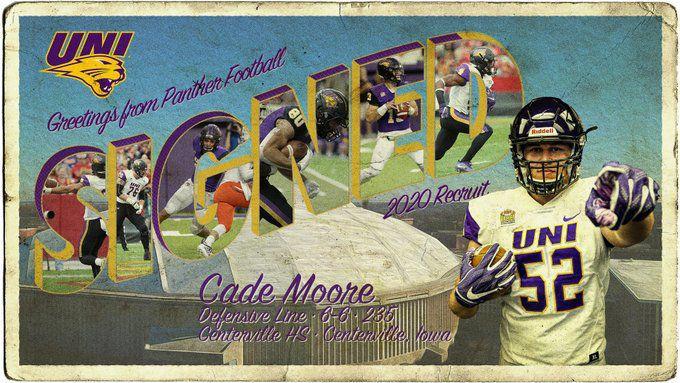 Moore has been described as having a large frame and a big motor. He totaled 29 ½ tackles this year for the Big Red, and has also been recruited as a long snapper. He projects as a defensive end, but could also switch over to play offensive line.
Wes Hine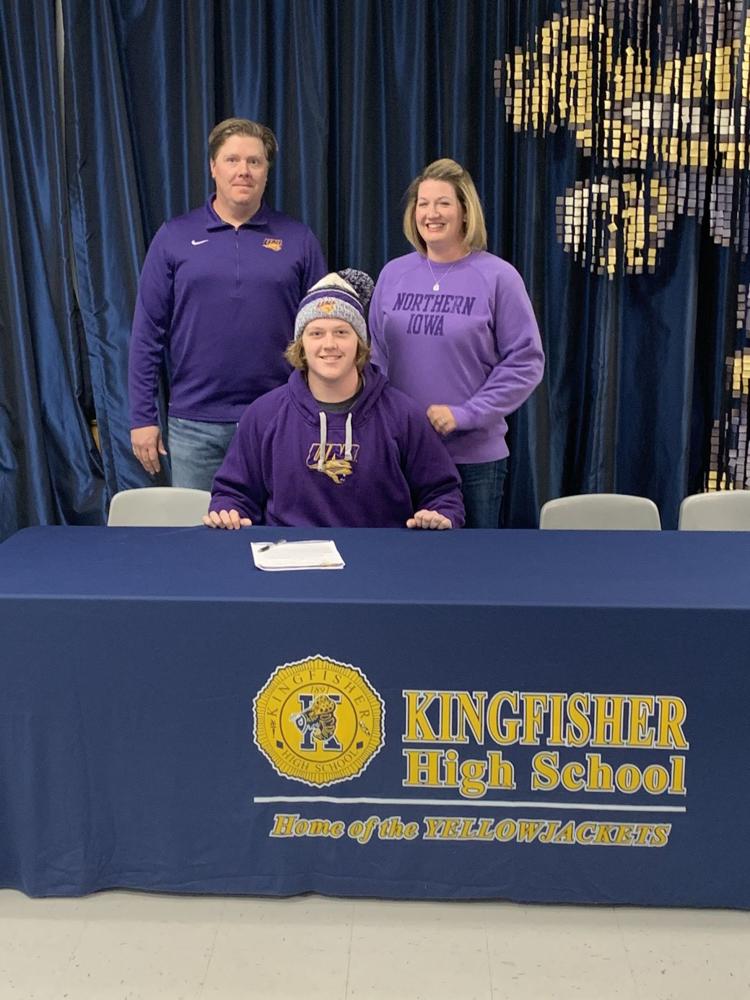 Hine is another linemen projected to play guard in college. He committed to the Panthers back on June 25. He also had a preferred walk-on offer from Texas Tech.  
Cannon Butler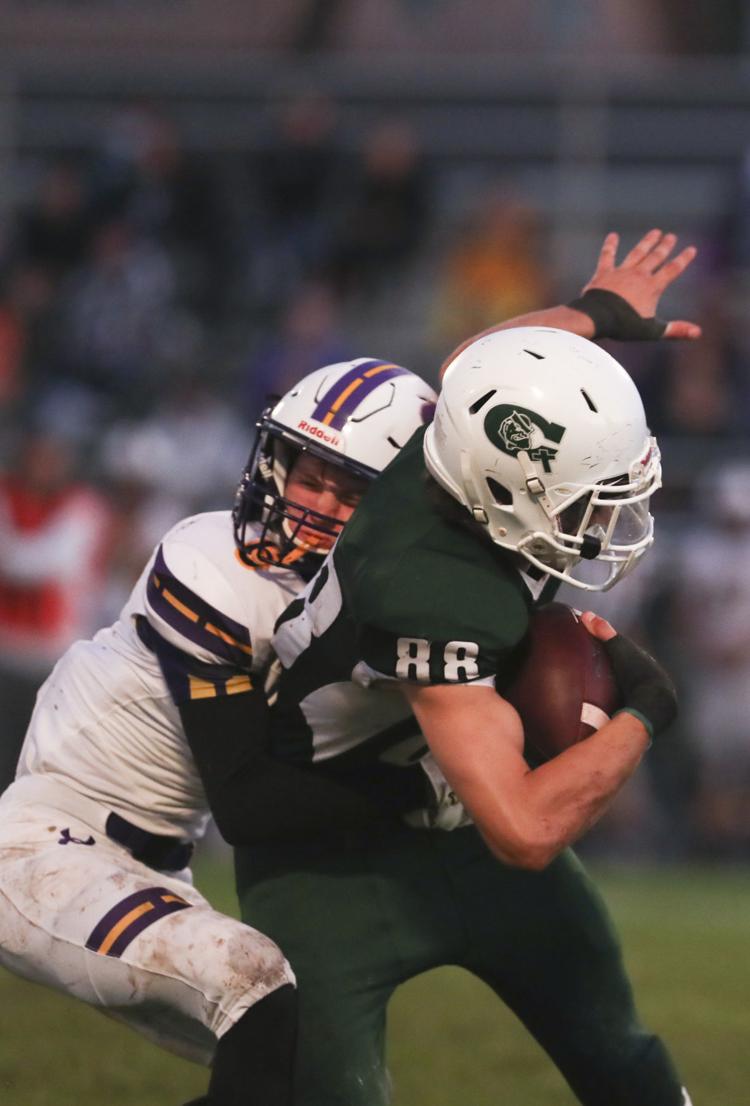 Butler recorded 19 tackles for loss, including four sacks for the Sailors, who finished 8-2. Offensively, he recorded 16 receptions for 257 yards and two scores playing tight end.
Hayden Amos
Amos was one of the primary reasons Carlisle rushed for more than 2,500 yards and 30 touchdowns this past season. Amos also recorded 36 ½ tackles on defense, including seven tackles for loss.
Ben Belken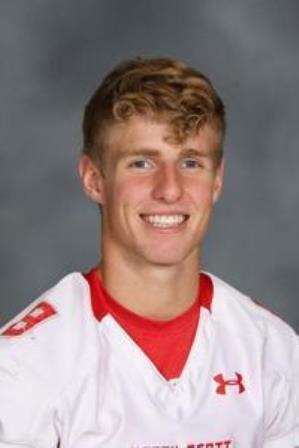 Belken recorded 33 tackles for the Lancers, who finished the season 9-2. He had seven tackles for loss and three sacks. He also caught 10 passes for 134 yards a touchdown.
Tysen Kershaw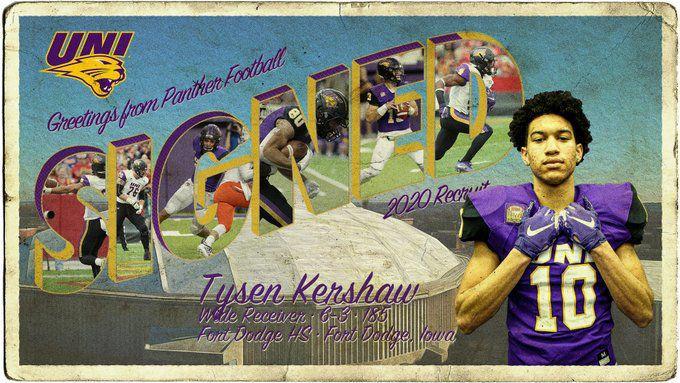 Kershaw became just the second Dodger to become a two-time first-team all-state selection after hauling in 49 passes for 606 yards and eight touchdowns this past season. He is the first Fort Dodge receiver to eclipse the 2,000-yard receiving mark. As a junior, he caught 71 passes for 1,206 yards and 12 scores. Kershaw was originally committed to South Dakota. 
Noah Abbott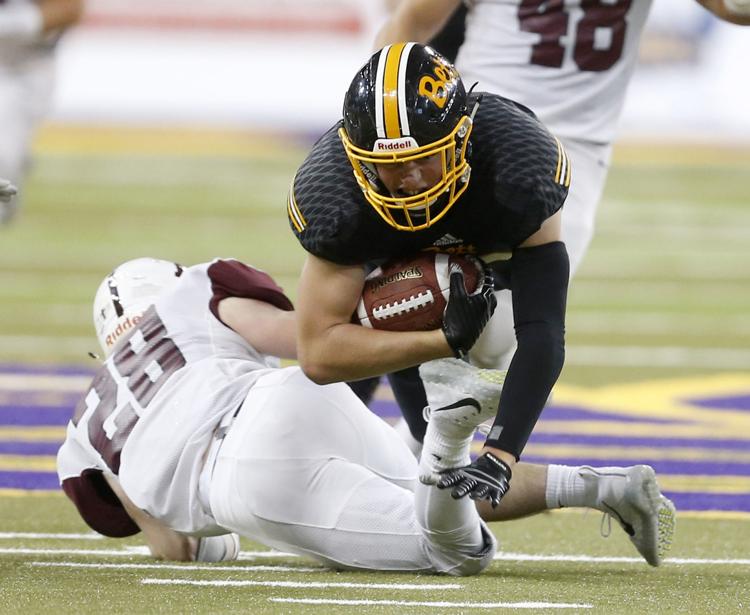 Abbott hauled in 26 passes for 380 yards and four touchdowns, including a 74-yard TD catch for the Bulldogs. He also recorded 21 tackles on defense this season.
Thomas Wilson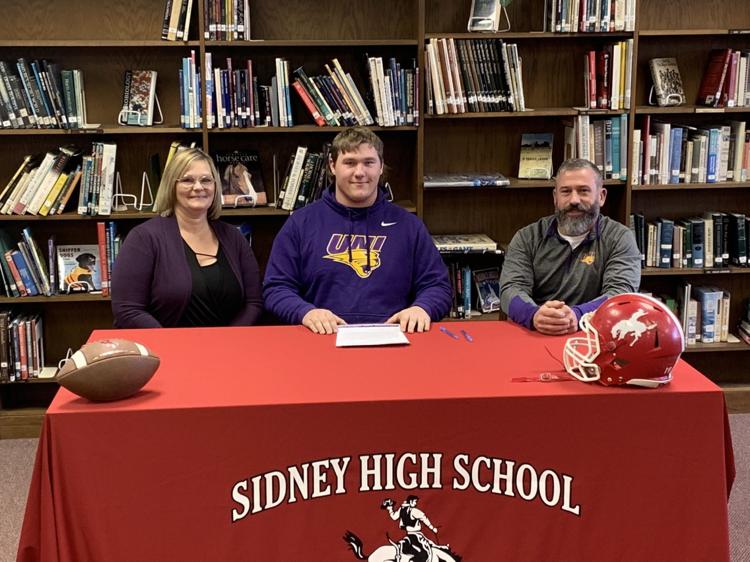 Wilson was a leader for 8-player Sidney. Defensively, he recorded 32 tackles, 15 for loss and two sacks. As a junior he had 51 tackles, including 14 ½ for loss. Wilson committed to UNI in June.
Jaylin Richardson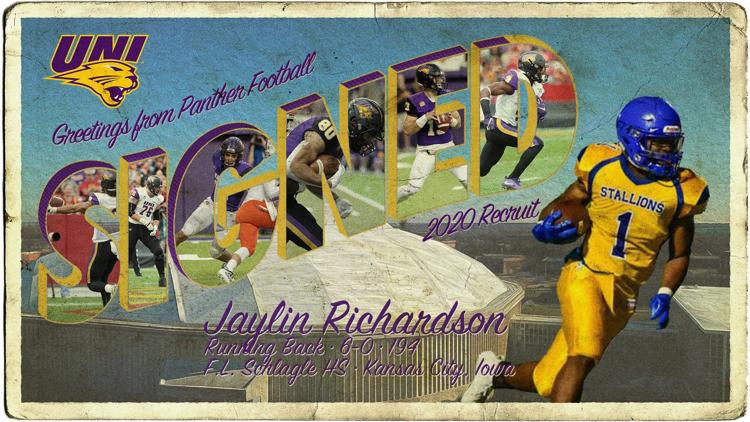 Kansas City, Kan. (FL Schagle)
Originally a Kansas verbal, Richardson will enroll early at UNI and begin attending classes in January. He rushed for better than 5,000 yards in his career at Schagle.