CEDAR FALLS – Don't call Bryce Steiert a farmer even if there is indisputable evidence that he farms.
"I grew up on a cul-de-sac," Steiert laughs as he sips a cup of coffee after sitting down for an interview. "I like to call myself more of an investor."
Yes, Steiert helps his brother Andrew, raise a small herd of cow-calf pairs on the brother's farm located in rural Waverly.  He also will be planting his first row crop of corn with his wife Hanna, this summer on a small 55-acre plot on Hannah's family land in Floyd County.
But Steiert also owns his own lawn care and landscaping business, has plans to buy real estate and works throughout the Midwest in the summer as an independent contractor either installing bleachers in new gyms or building new auditoriums and lockerrooms.
On Sunday's, it is possible that Steiert could be caught bare-foot waterskiing, but from sunrise to sundown on every other day of the week, Steiert always seems to be on the move.
"You wake up and your phone starts going off, emails and texts, and you get your coffee and go," said Steiert who will graduate in May with a degree in Business Administration.
It's a hard-working lifestyle he learned from his mom and dad, Christy and Skip Steiert, and from one of his dad's employee's Jesse Bartels.
"I started working when I was pretty young," Steiert said. "My brother and I worked for my dad, worked for a guy that worked for my dad, Jesse. He passed away a couple of years ago during the Big 12s in Tulsa, but he was a resilient and worked incredibly hard. I think I pulled a lot from that."
It's that kind of work ethic that has made Steiert good at any job he's taken on. It's also what has made him one of the best 174-pound wrestlers in the nation for Northern Iowa.
A year removed from earning his first all-American award in Pittsburgh, Steiert enters Saturday's Big 12 Conference wrestling championships at the BOK Center in Tulsa, Okla., as the top-seed and he is ranked fifth nationally.
"This is definitely the best I've ever been as far as physically, mentally and just confidence," Steiert said. "This is it. We are ready to go. You don't want to leave anything on the table."
Steiert has continually raised his level of performance since he arrived from Waverly-Shell Rock as a two-time state champion and becoming the first true freshman since Joey Lazor in 2010 to start for the Panthers in 2015-16.
After back-to-back trips to the all-American round, Steiert took a redshirt during the 2017-18 season.  
"At that point it was time to shake it up," Steiert said. "I didn't want to get to comfortable where I was and I noticed as my career got longer I had progressively gotten better. I felt that year would be beneficial to step back and look at wrestling from a different perspective."
Schwab agrees that this is the best Steiert has looked.
"He does everything he does at a real high level," Schwab said. "I think he would go stir crazy if he had to sit on his hands. That is not him. He wants to be busy and feel like he is accomplishing something.
"He has taken that approach to wrestling right now. He is chopping guys up and spitting them up a little bit, competing really, really well. He does everything really well and at a high level. When he goes after something it is not, 'hey, I'm going to see and test the waters' it is like let's go and go 100 percent. I can relate a whole lot to that. I don't have a whole lot of in-between and neither does he.
"I'm real excited to see how he finishes up."
And as much as Steiert learned during that redshirt season on what he needed to do to raise his wrestling to the next level, he still learning lessons and he doesn't have to remember hard about the last, tough lesson he was given.
Leading in the third period at Iowa State against Sam Colbray, he say Colbray rally to tie the match late and then win early in sudden victory. It was just Steiert's third loss against 23 victories. (His other two losses were to Purdue's Dylan Lydy in the Cliff Keen and Midland Championship finals).
"A little bit of take it every time," Steiert said. "People aren't going to lay down for you and you have to take it for seven minutes. You can't give in. You have to smother all hope and all opportunities.
"I truly believe I coasted. I was  up 6-2, 6-3 at one point and I thought I could coast it out. I think back to another time my sophomore year in high school in the finals. I'm up 5-2 against Logan Ryan in the finals with 38 seconds left and he somehow takes it to OT and wins.
"You see those things rear their head again and I think it was a good learning point or more of a reminder late in my career that you have to take it the whole time and smother all hope."
Steiert adds that he is at peace with his collegiate career even if it were to end tomorrow. He knows he's poured everything he has into being the best wrestler he can be. And while he says he is at peace with his current body of work,  he is adamant that he's not done.
"You put me in a situation where my back is against the wall and I will fight my way out," he said.
A victory this weekend would set Steiert up with a strong seed for the NCAA Division I championships March 19-21 at U.S. Bank Stadium in Minneapolis.
"Yeah, I think more so not standing on the podium, but picturing yourself, and visualizing the guys you are going to beat," Steiert explains if he sees himself on top of the podium when it is all said and done. "You got scores in your head you want to make and you've wrestled these matches a thousand times.
"I think I have maximized my time here at UNI and I'm ready to go for March."
It is also fitting that Steiert is finishing his career at a football stadium as he kind of sort of began his life that way, too.
"I was born right before UNI hosted inside the UNI-Dome (1997)," Steiert explains. "My dad actually left the hospital worked a table or something. He wasn't going to miss that. I was born on the 18th (March) and I think we still have a chair from when he worked it."
112419bp-uni-nebraska-wrestle-2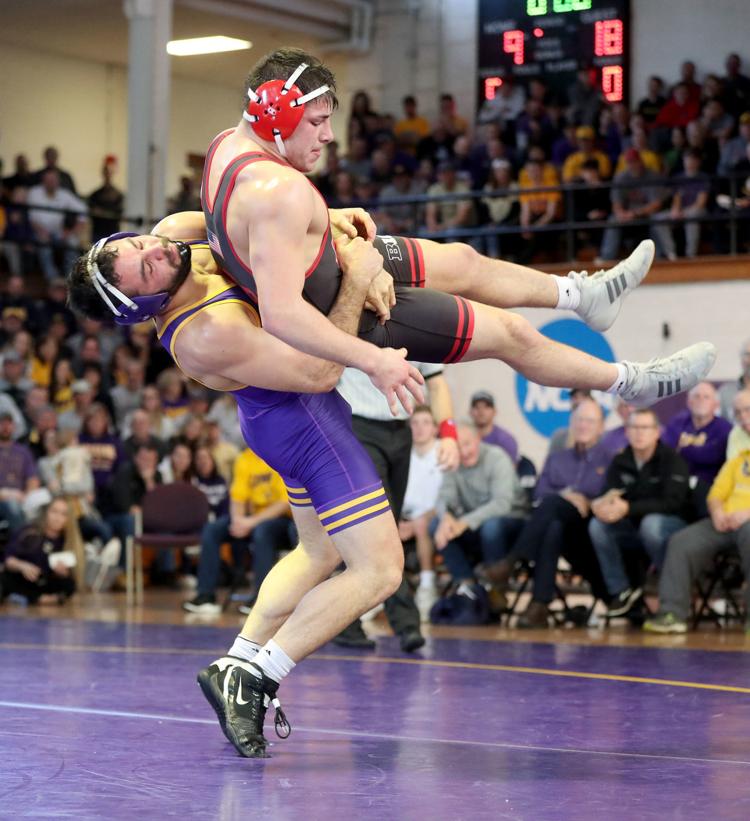 012719bp-uni-oklahoma-wrestling-03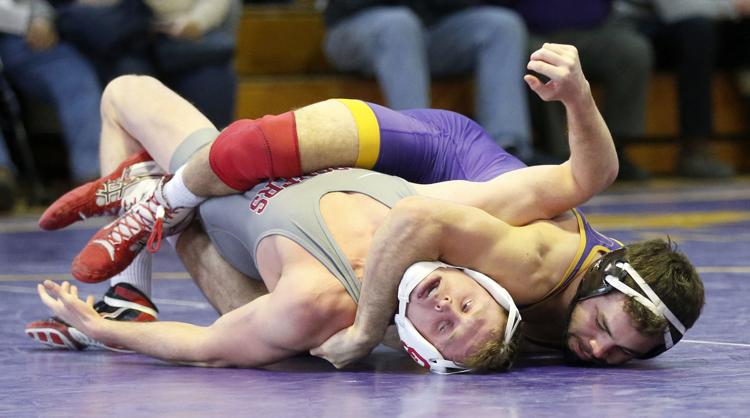 103118kw-uni-wrestling-media-day-02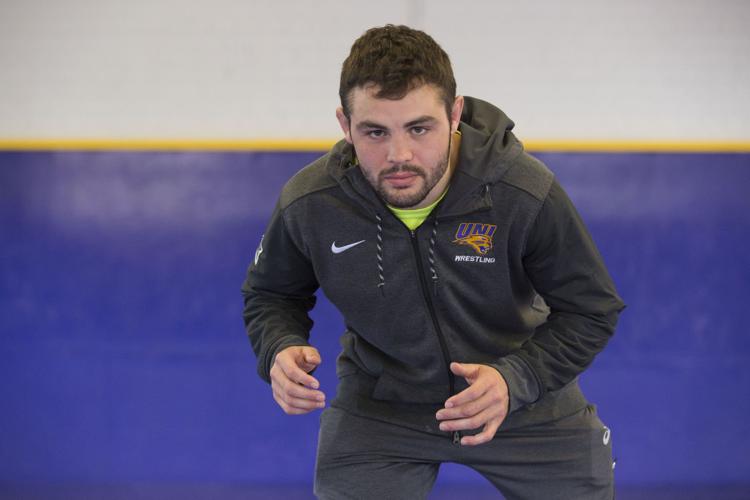 030417mp-UNI-Mac-wrestling-165-2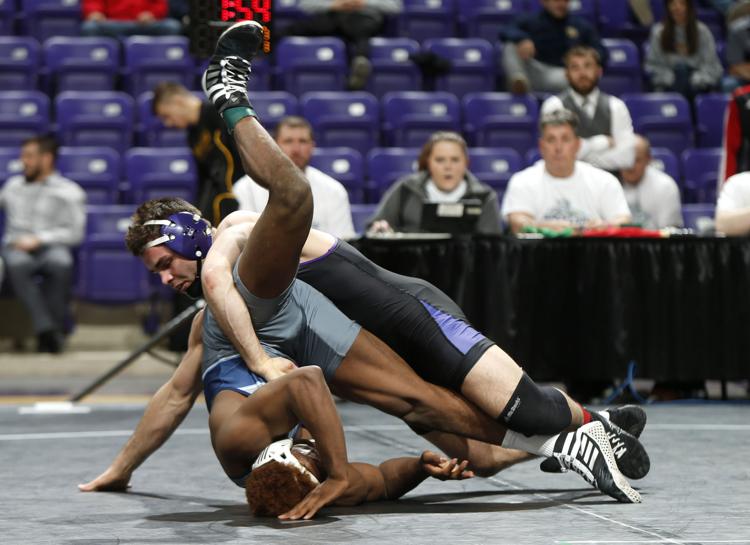 030417mp-UNI-Mac-wrestling-165-3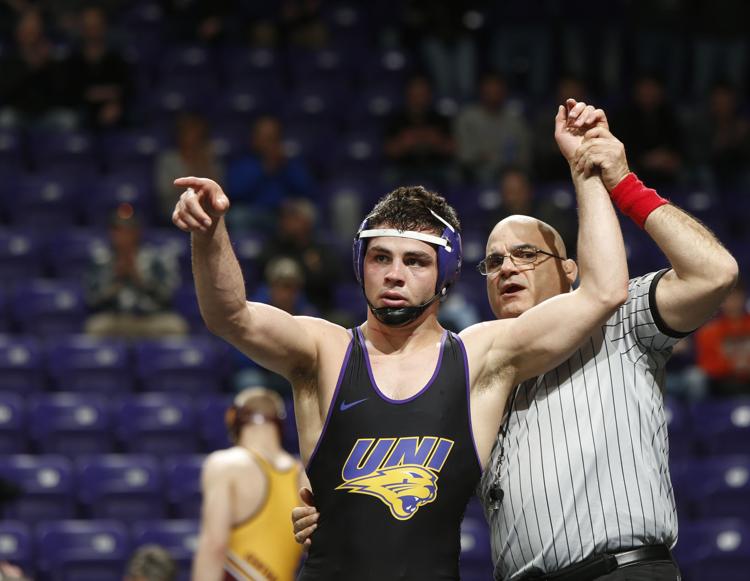 012017mp-UNI-ISU-wr-165lb-2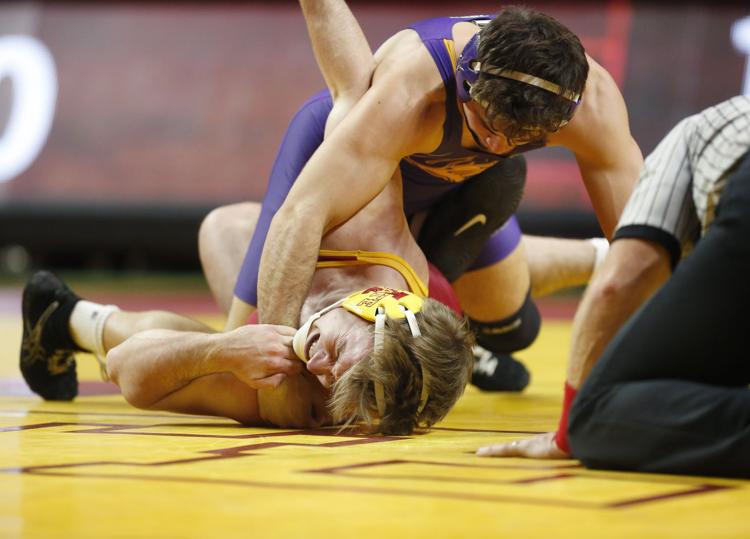 012017mp-UNI-ISU-wr-165lb-1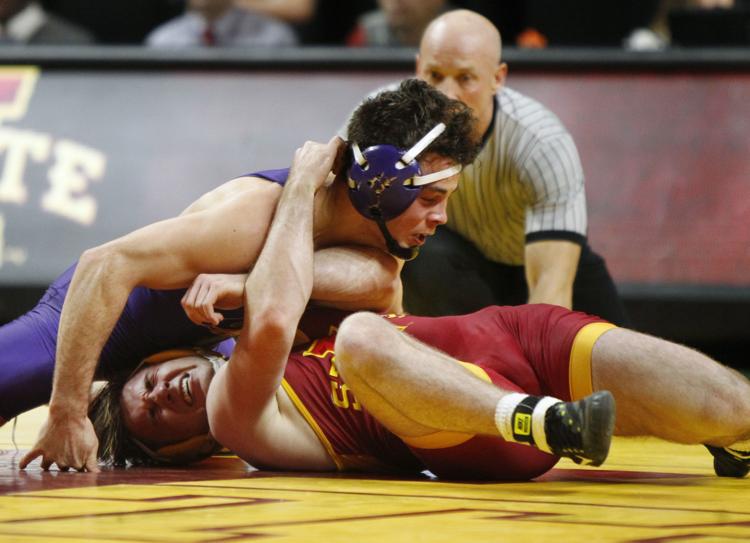 010817bp-uni-n-illinois-4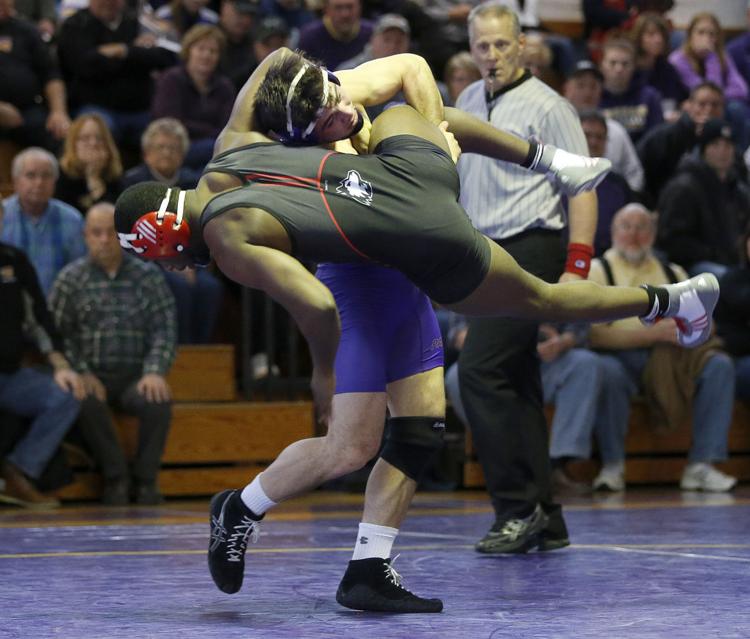 012916tsr-uni-centralMichigan-157lb-1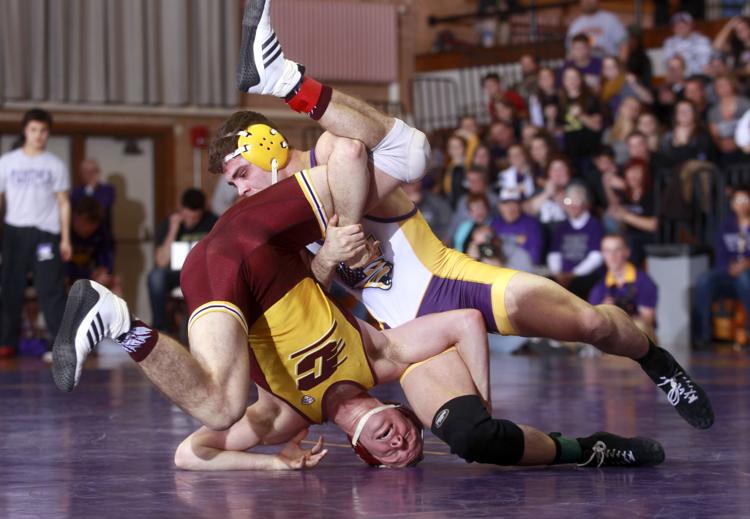 112815bp-uni-missouri-wrestle-1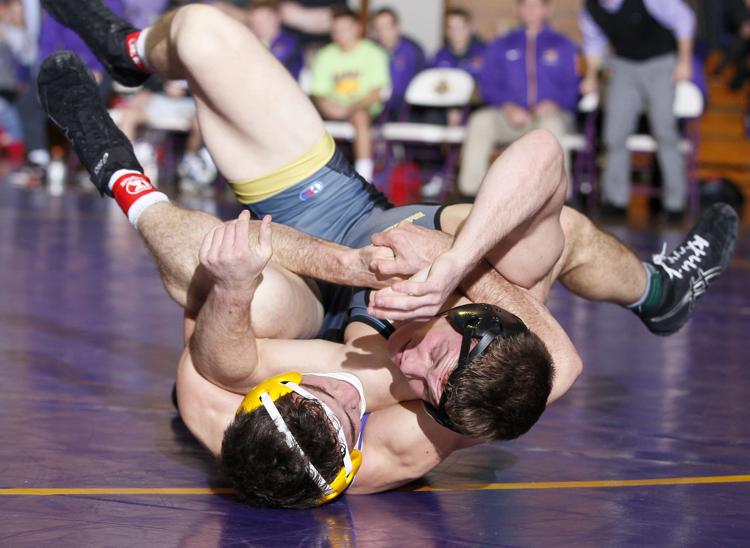 022115bp-IAHSWR-Bryce-Steiert-4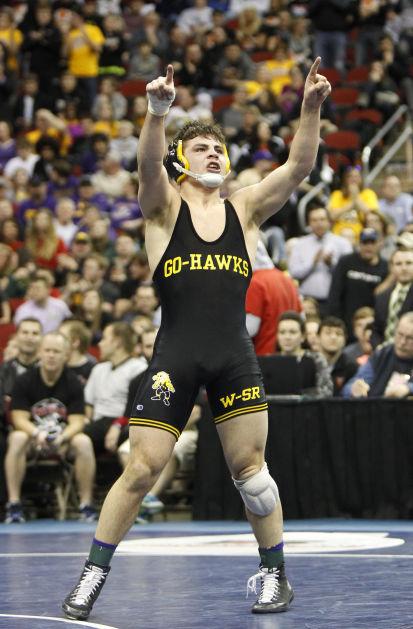 022115bp-IAHSWR-Bryce-Steiert-1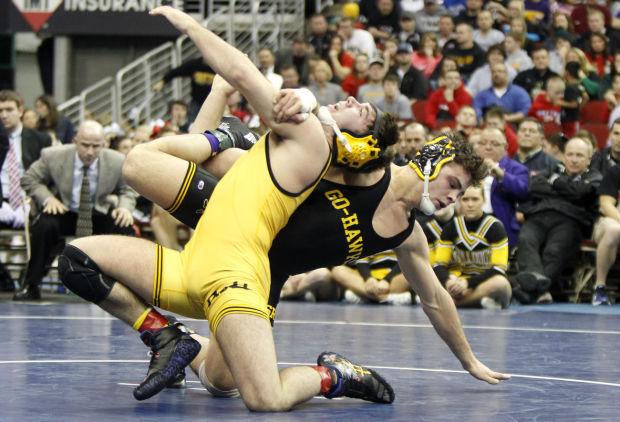 022115bp-IAHSWR-Bryce-Steiert-5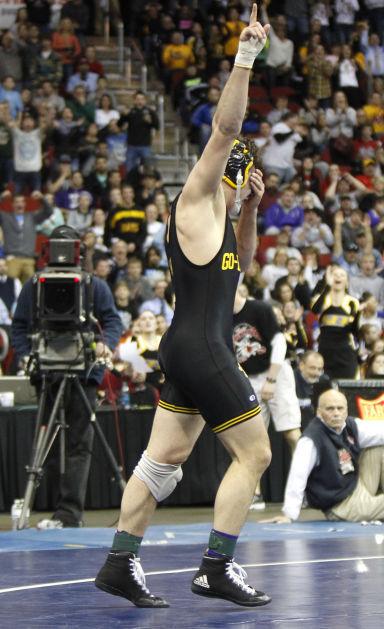 022115bp-IAHSWR-Bryce-Steiert-3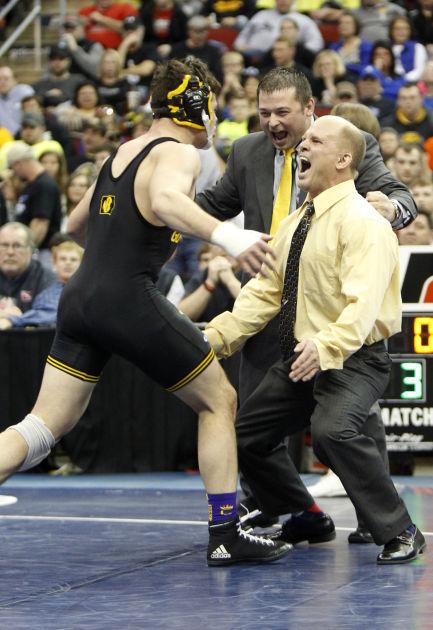 022115bp-IAHSWR-Bryce-Steiert-2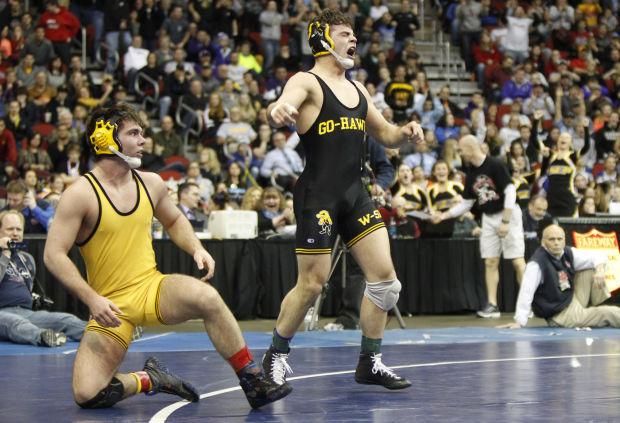 022015bp-3a-semifinals-160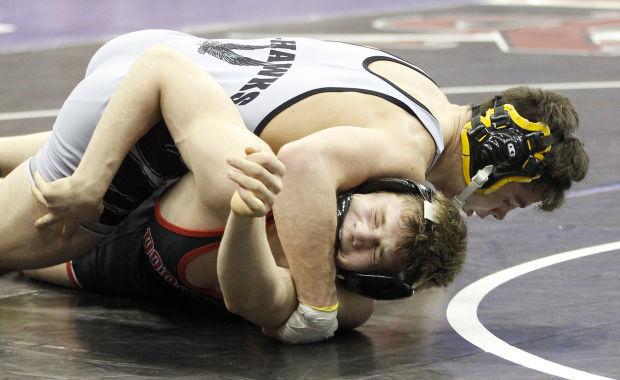 022214bp-st-wrestling—145-2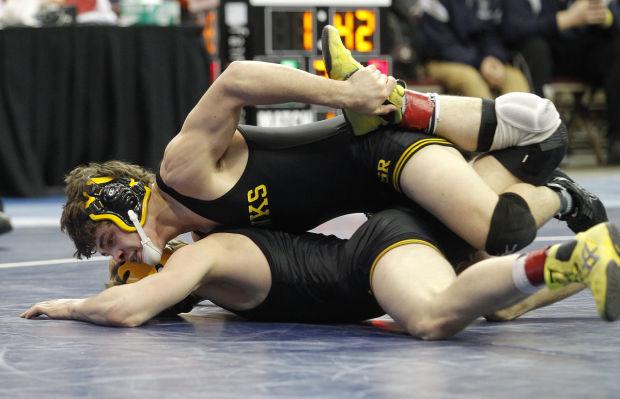 022214bp-st-wrestling—145-1
022114bp-3a-semis-06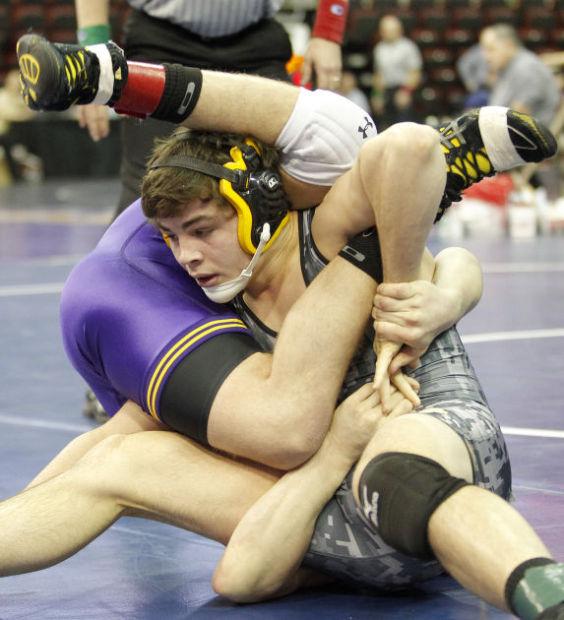 120713mp-keith-young-145-1
122113cc-battle-of-waterloo-13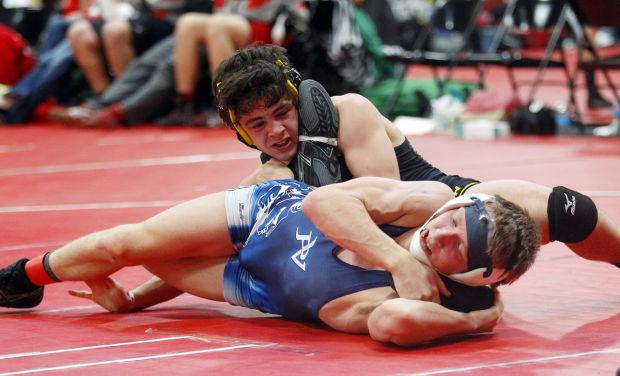 022014bp-3a-1st-round-11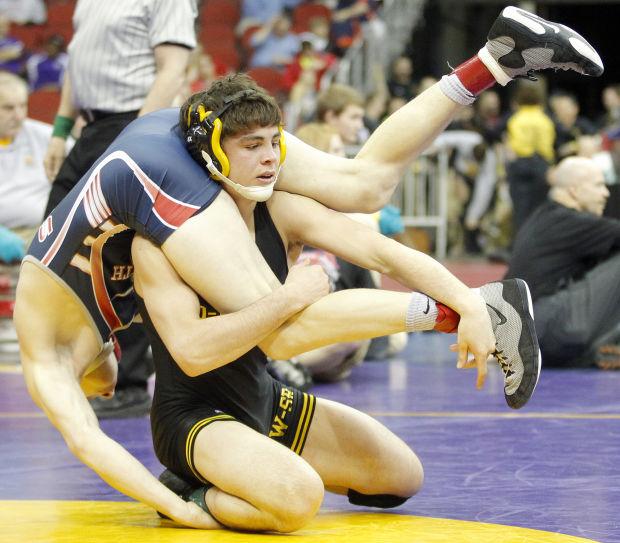 122113cc-battle-of-waterloo-05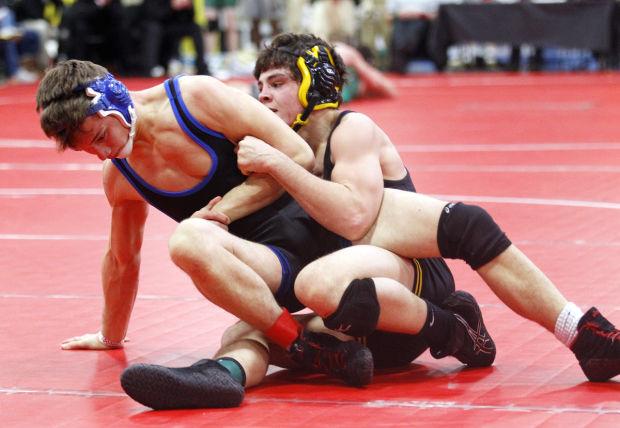 Be the first to know
Get local news delivered to your inbox!