PITTSBURGH, Pa. — Champions aren't born. Champions are made.
Almost every day after a University of Northern Iowa wrestling practice and even on days when there wasn't practice, Drew Foster could be found in the wrestling room, staying low in his stance and batting a ball out in front of him.
From one end of the floor to the other. Again and again. Sometimes, it was 100 trips back and forth. Sometimes, it was 500 a night.
Saturday night on the biggest stage in college wrestling with 18,900 fans on hand at PPG Paints Arena in Pittsburgh, Pa., Foster's relentless training and extra work paid off.
With 28 seconds left in the third period of the 184-pound national championship match, Foster and Cornell's Max Dean were essentially tied. Dean technically led 4-3, but Foster had riding time and had the period ended with no other scoring, the match would have gone to sudden victory overtime.
Foster had other plans. He tied up with Dean, circled left and then with cat-like quickness pounced to a sweep single on Dean's left leg. Just as quickly, Foster reached for the far right ankle and tripped Dean to the mat for the winning takedown.
Seconds later, Foster's hand was raised in the air, and UNI had its first national champion in 19 years.
That was the moment Foster was officially recognized as a champion, but the champion was made on those Tuesdays in December or Sundays in September when it was back and forth and back and forth in the West Gym practice room.
"That's practice," an elated Foster said in a post-championship interview. "That's practice from habits. That's coaches putting us in situations where it's a tie match and you've got to go get a score with 30 seconds, with a minute or whatever it is.
"Me and Randy (UNI assistant coach Pugh) have been working on just circling left, a quick little snap, jab, shoot."
"I can't tell you how many times after practice that he has that little ball he rolls down, does his stance drills and he went back to it, went back to his training," added Panther head coach Doug Schwab. "And, he hit an incredible attack."
Foster's victory is monumental on many fronts for the Panthers.
It's an example of what Schwab's program is all about. UNI's staff is not afraid of recruiting an unheralded, small-town Iowa kid like Foster, who was a three-time state medalist, but never a state champion.
It's about believing and continuing to believe in a wrestler who was 15-18 as a college freshman and just 1-9 in dual meets.
Schwab and Foster pour credit on Pugh, and Schwab admits he had little to do with the recruitment of Foster. Pugh was the point man during the entire process.
"Sometimes all it takes is one person to believe in you and keep believing in you until you start believing in yourself ... be willing to invest and believe in yourself and that is what he did," Schwab said. "And, he just won a national title."
As much as the victory will be celebrated by UNI, by Schwab, by the Panthers within the program, and by everybody back in Foster's hometown of Mediapolis, it is secondary to what makes Schwab most proud of Foster.
"It's the people we have, the type of teacher Drew Foster is going to be," Schwab said. "He is going to change the world. That is what I want to be able to do."
Foster is an education major who wants to teach and eventually be a school administrator. He still has a semester left and will graduate next winter, but from the time he stepped onto UNI's campus he's had two plans.
The first he accomplished Saturday in Pittsburgh.
The second ... Foster tells it best.
"I have to do my student teaching this fall to complete graduation," he said. "So I'm going to be sticking around and helping out with the program and being part of Panther Wrestling Club.
"I definitely want to give back to the guys that have contributed so much to me. And that's just my big goal in life is to impact people. And there's many ways to do it. Through teaching is one, and hopefully through my coaching, if I go down that route.
CELEBRATE WITH FOSTER: UNI fans are invited to a celebration of Foster's NCAA championship Tuesday.
Foster and UNI head coach Doug Schwab will be on hand at Mulligan's in Cedar Falls. Foster will greet fans, pose for photos and sign autographs beginning at 6:30 p.m.
032619kw-drew-foster-02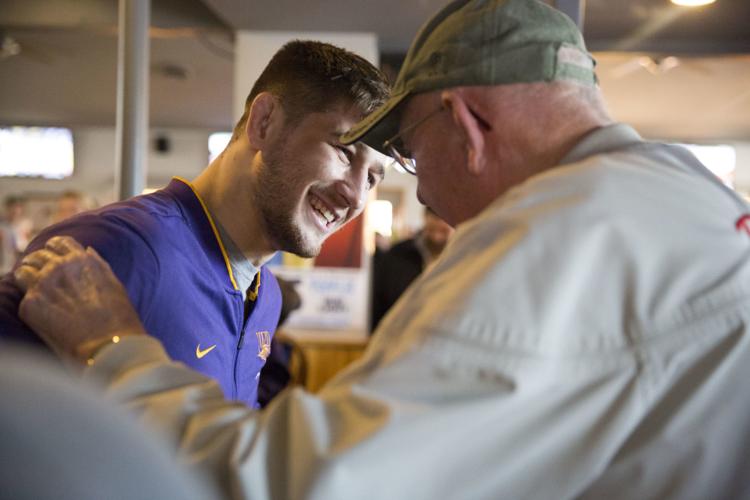 SHARING A LAUGH WITH THE CHAMP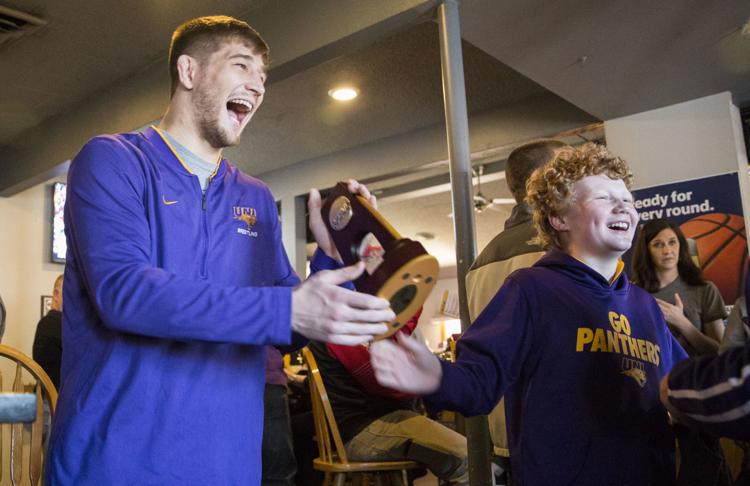 032319ho-foster-wins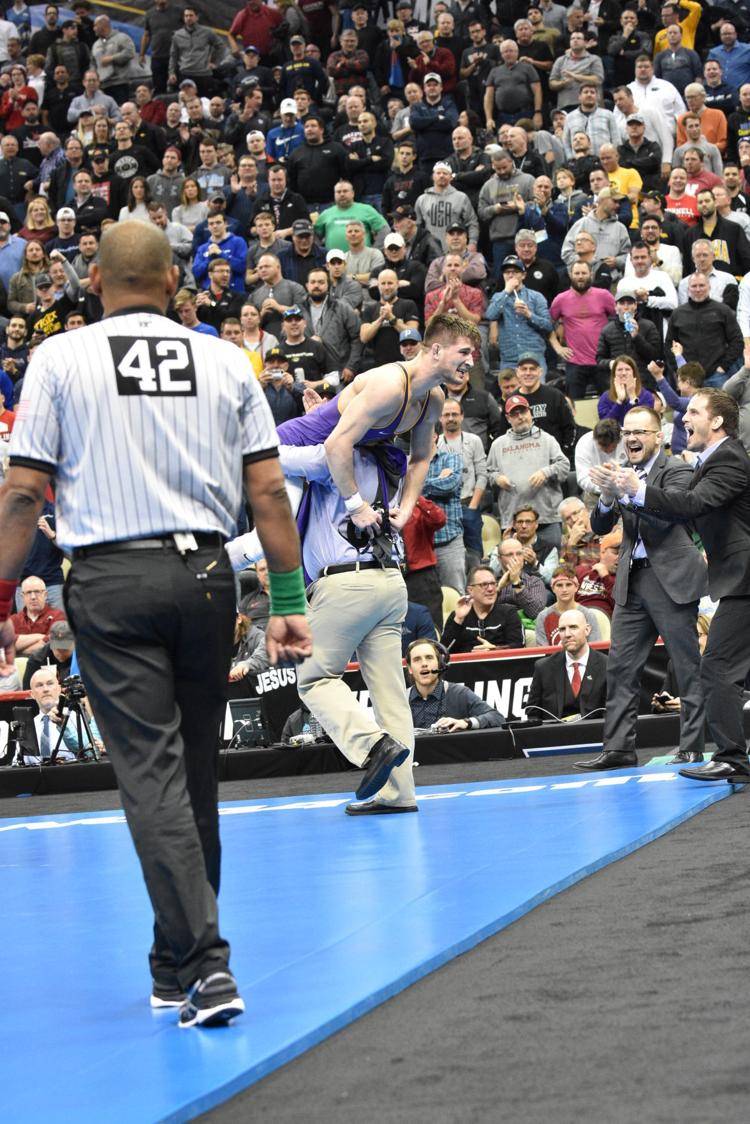 032319ho-foster-celebrates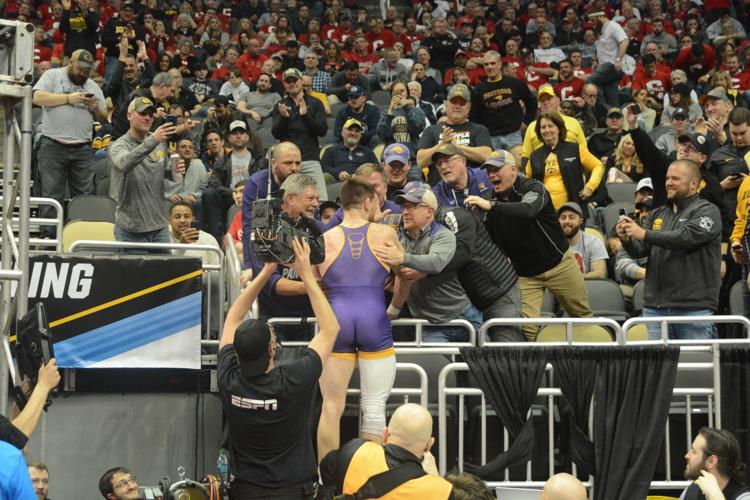 032319ho-ncaa-schwab-cheers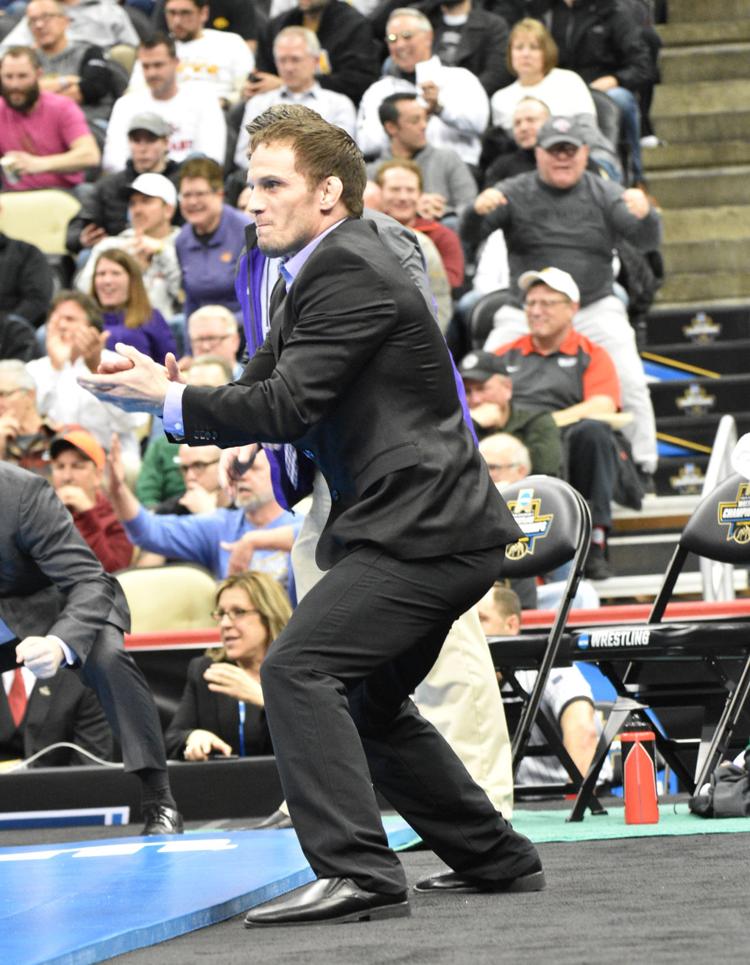 032319ho-ncaa-foster-finals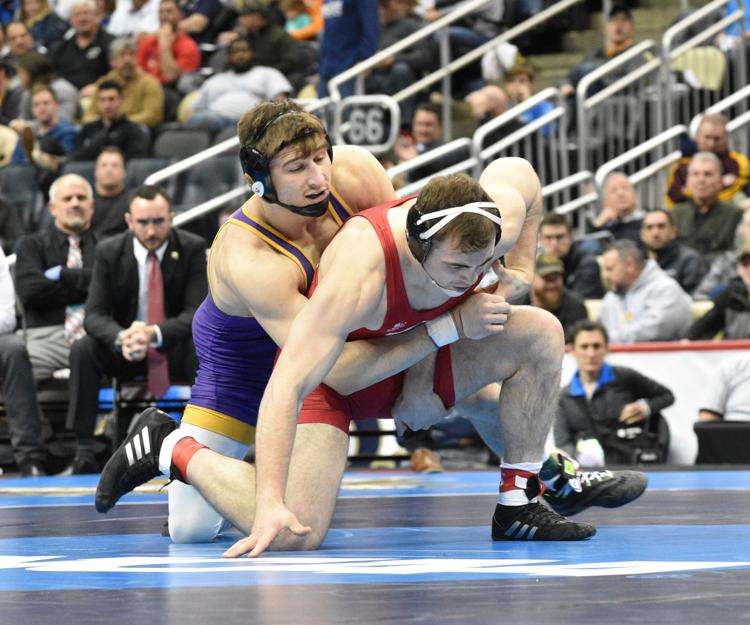 032319ho-ncaa-foster-wins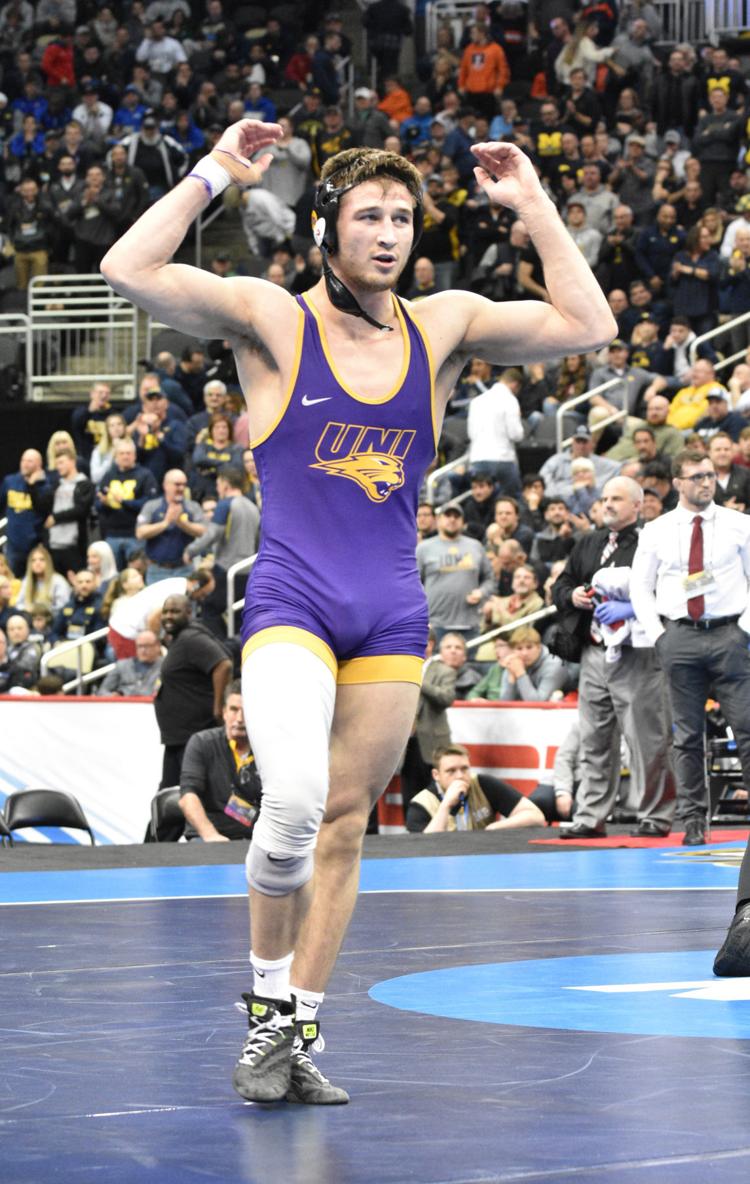 032319ho-ncaa-lee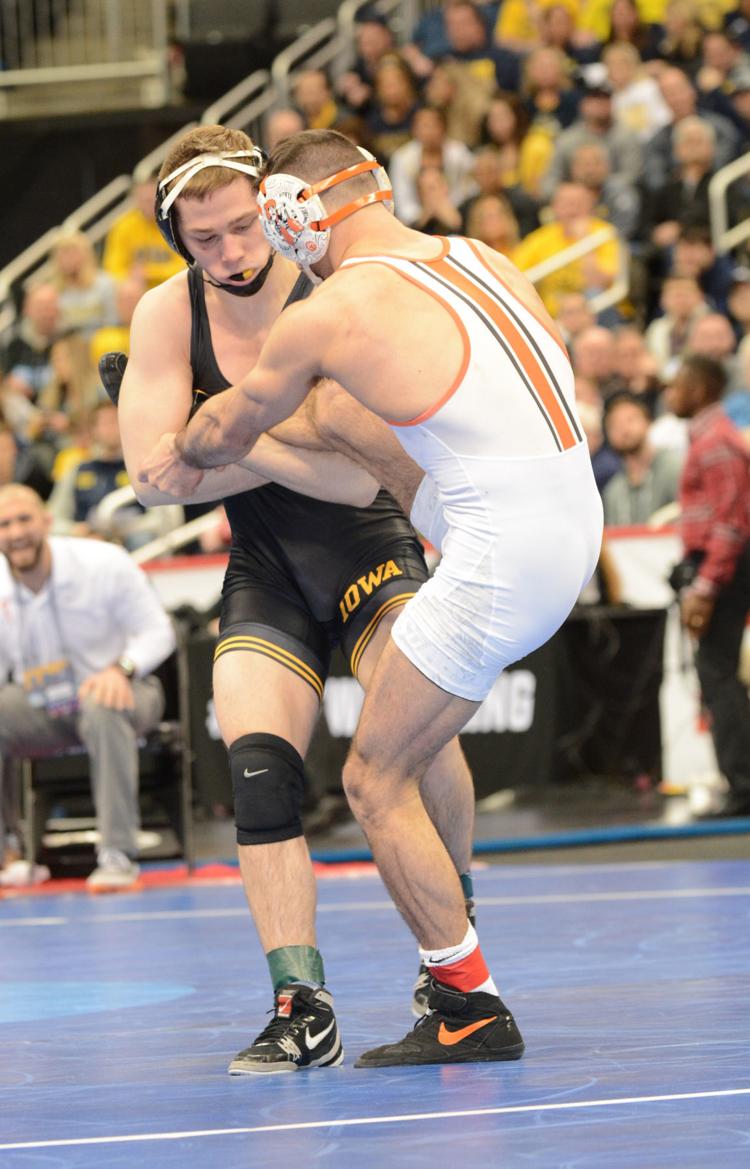 032219-ncaa-foster-schwab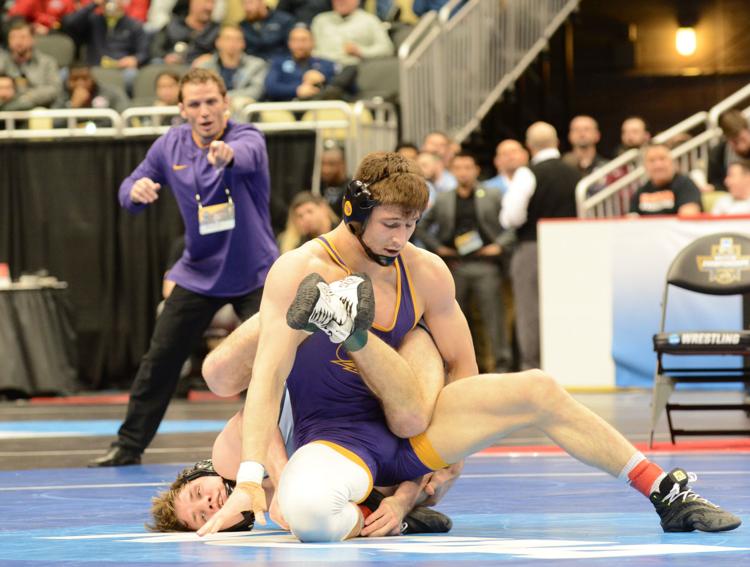 032219ho-ncaa-foster-ness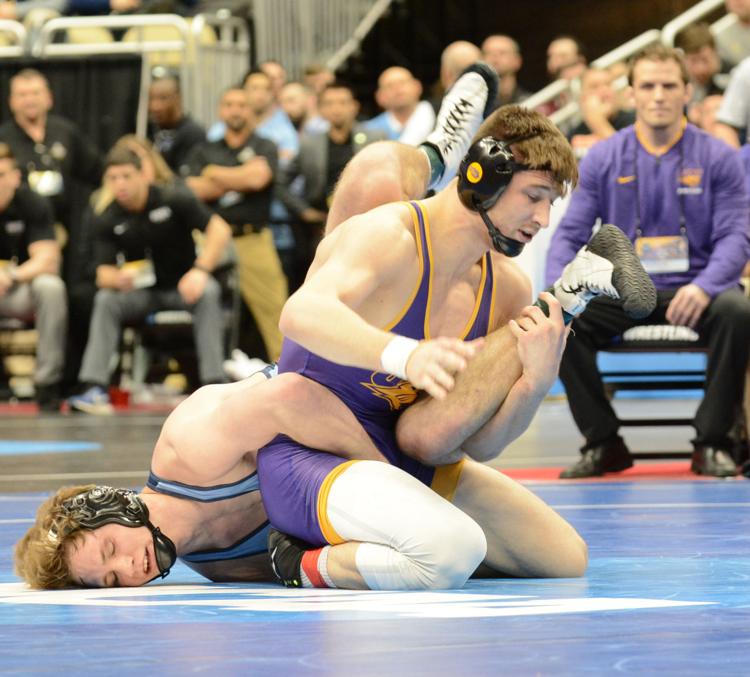 032219ho-ncaa-foster-wins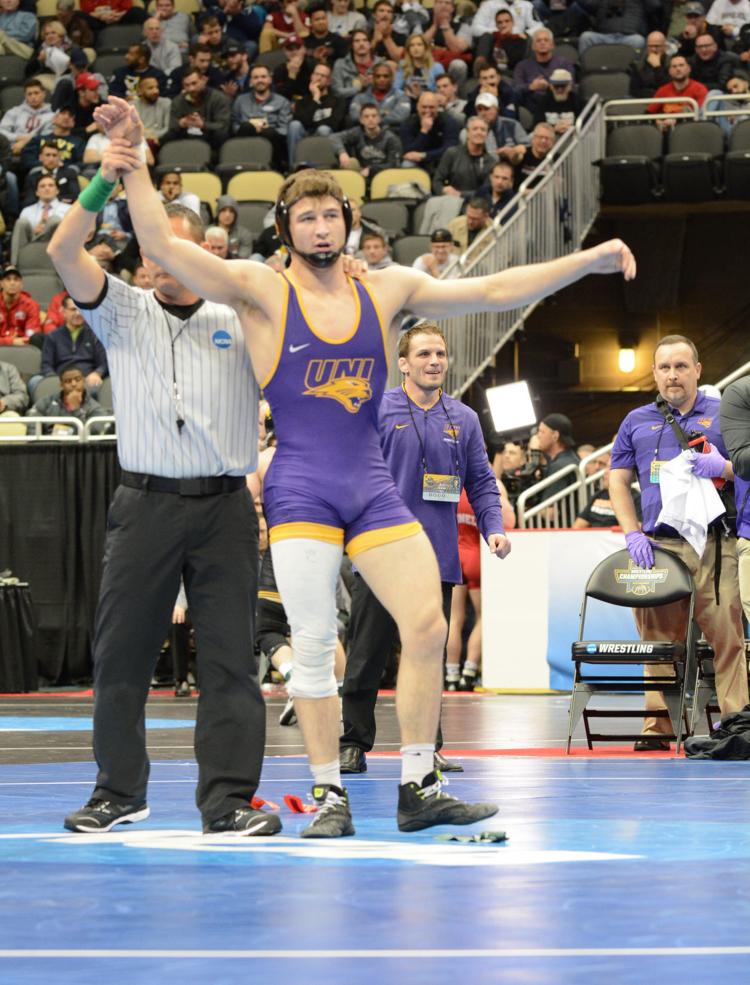 032219ho-ncaa-foster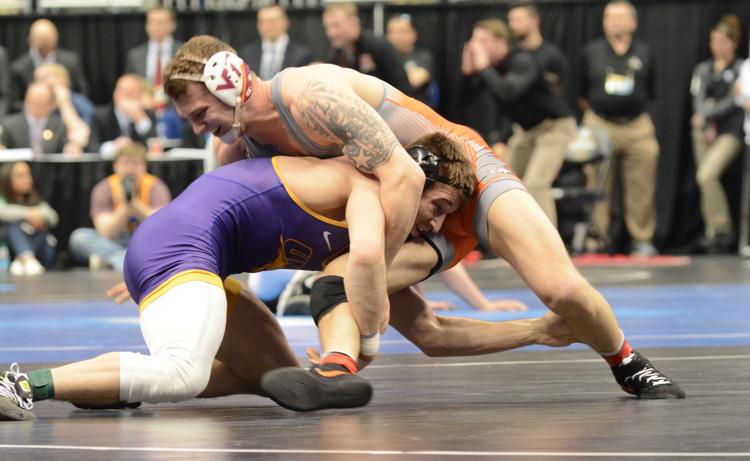 032219ho-ncaa-foster-2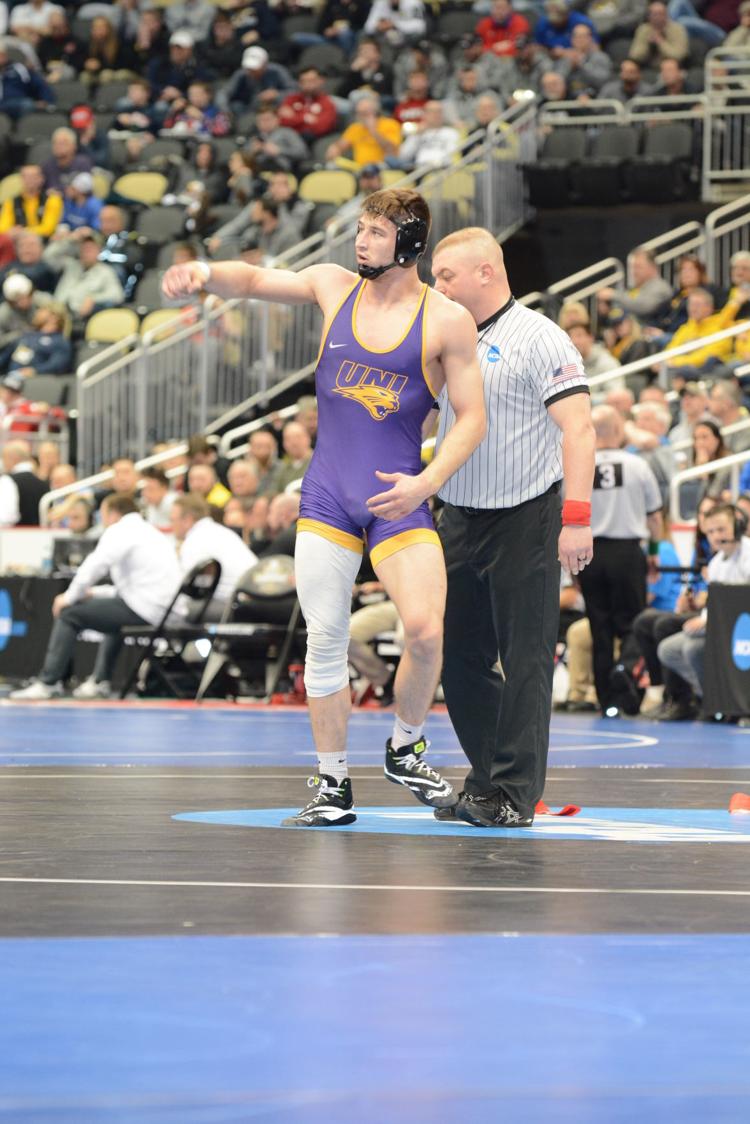 032219ho-ncaa-lee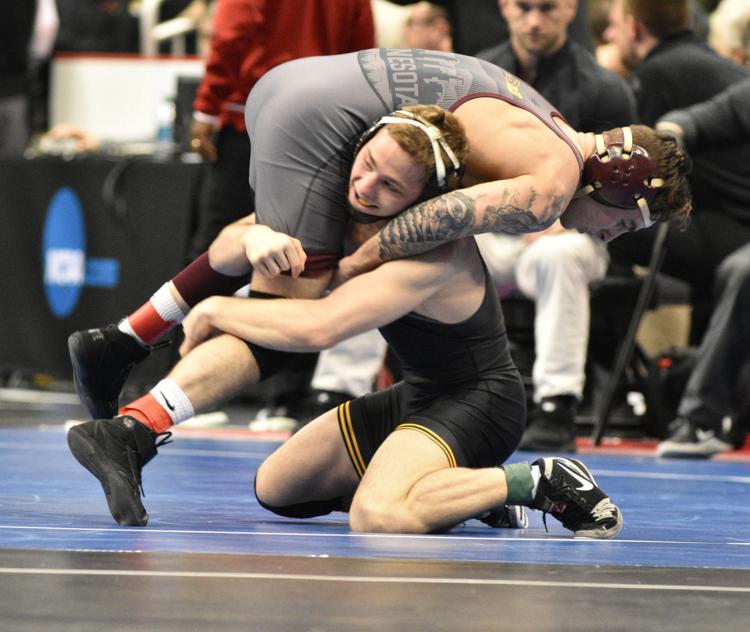 032219ho-ncaa-young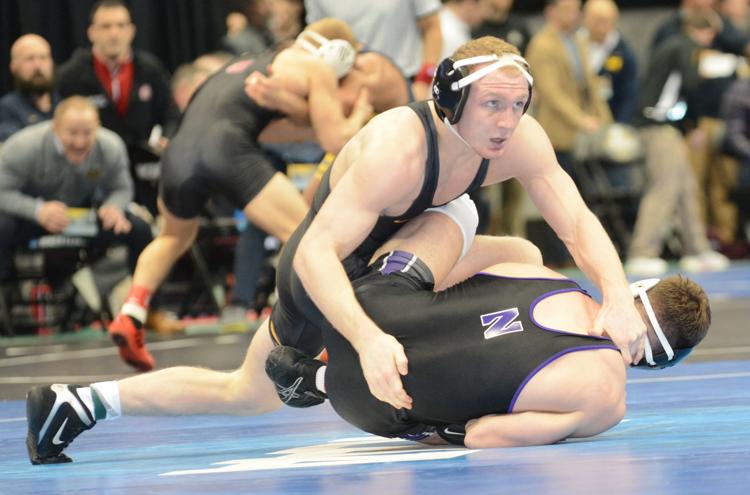 032119ho-ncaa-foster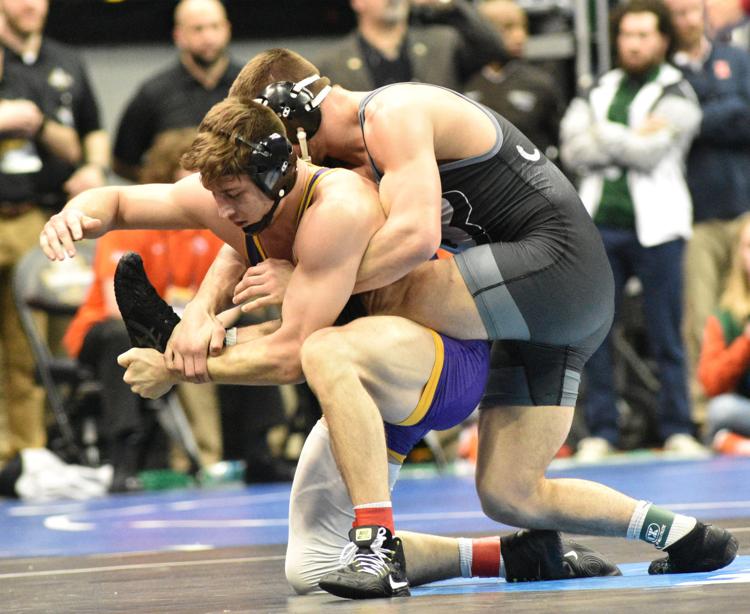 032119ho-ncaa-steiert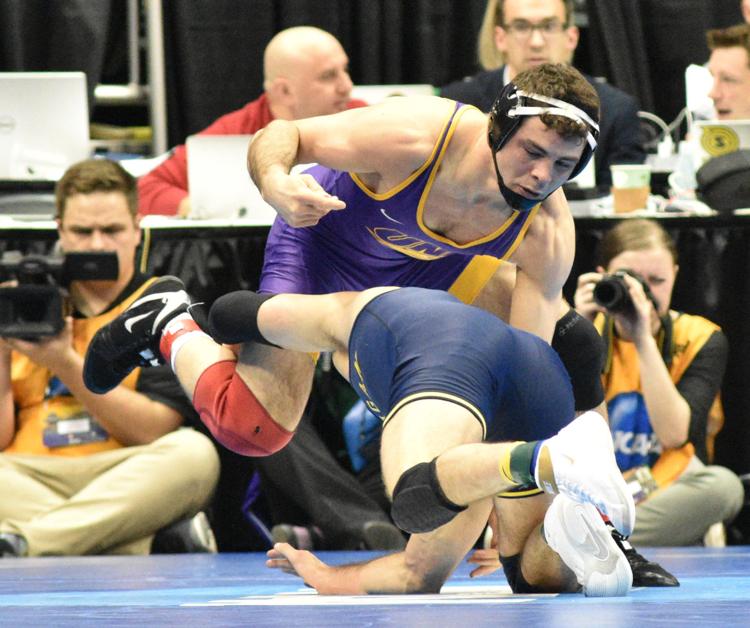 032119ho-ncaa-degen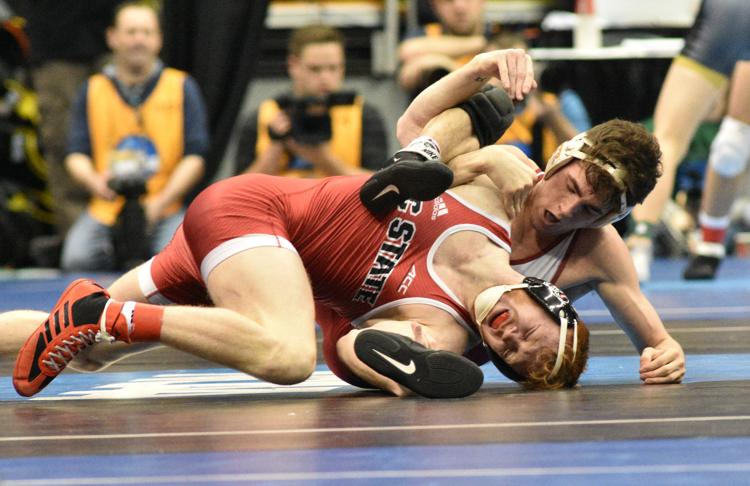 032119ho-voting-clipart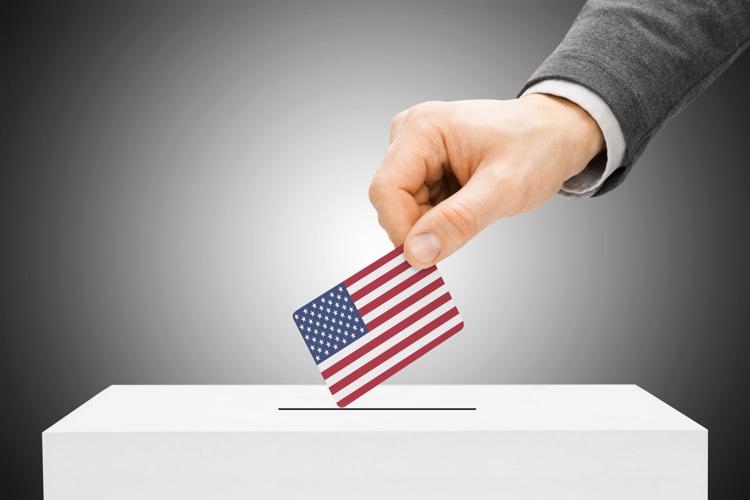 032119ho-ncaa-thomsen
032119ho-ncaa-steiert-2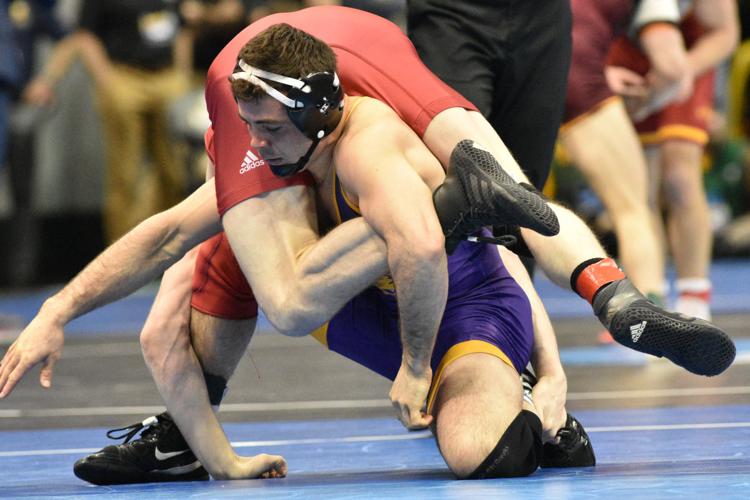 032119ho-ncaa-DeSanto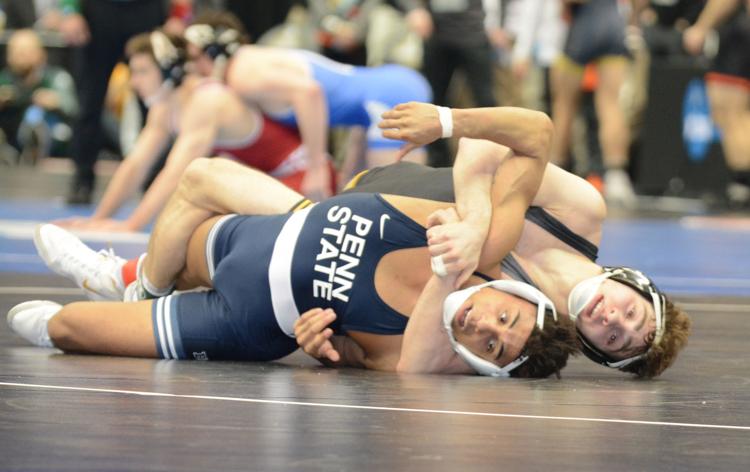 032119ho-ncaa-young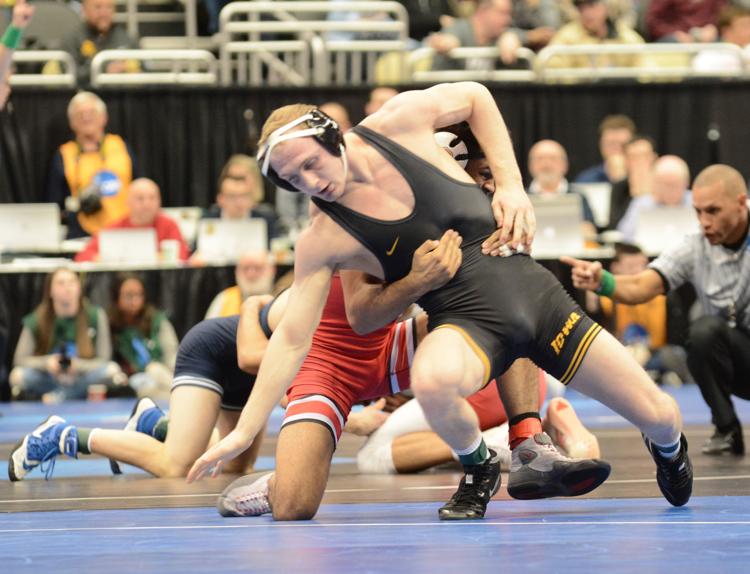 Be the first to know
Get local news delivered to your inbox!