CEDAR FALLS – It was a bittersweet moment for Taylor Lujan.
The University of Northern Iowa s 184-pound senior rolled to a 10-3 win over South Dakota State's Zach Carlson Friday at the West Gym for his 100th career win.
"It is awesome," Lujan said. "A lot of guys don't get 100 wins. It is cool to be that guy. I had no idea. It is what it is … a byproduct of the way I've wrestled the past four years competing for UNI."
"One hundred wins at the Division I level is something to be applauded because you know what kind of work that takes," UNI head coach Doug Schwab added.
But in next instant, Lujan also felt he could've done more for his team on a night when the Panthers needed everything they could get.
The Jackrabbits brought the fight to the dual, scoring two falls and a major decision while routing UNI, 25-13, in a Big 12 Conference matchup in front of 1,819 fans.
"I should've done more to get bonus points for the guys so that is on me, too," Lujan said. "They fought hard. They were ready for a scrap and I don't know necessarily we were. They just fought harder than us."
The Jackrabbits (5-3 overall, 2-0 Big 12) won four of the first five matches, including a major decision from Henry Pohlmeyer over UNI's seventh-ranked Max Thomsen, 9-1, at 149.
Tanner Cook pinned Austin Yant at 165, and Tanner Sloan sealed the victory by pinning Noah Glaser at 197 in 1 minute, 42 seconds.
"I can't go out and fight for them," Schwab said. "We have to have guys prepared to go to battle and if you are not willing to do that for 420 seconds, I don't care if we are favored on paper, that means absolutely nothing.
"You have to go earn it every time and they whipped our tail."
Danny Vega used a reversal that turned into a cradle for two near fall points to take an early lead in the first period against Jay Schwarm at 125 en route to 10-6 win.
Zach Price followed with a near major decision at 133 for the Jackrabbits, before Michaael Blockhus used a third-period rally to post a 7-5 win over Clay Carlson at 141.
Pohlmeyer scored three different times countering Thomsen shots in his victory, and Colten Carlson used a strong ride to top Derek Holschlag, 4-0, at 157, to close out the first half of the meet with South Dakota State holding a 13-3 lead.
UNI got a 12-1 major decision at 174 from Bryce Steiert and Carter Isley scored 7 seconds into sudden victory for a 3-1 in the 285-pound match.
Schwab said the challenge lands at his wrestlers' feet with Missouri invading the West Gym Sunday for a 2 p.m. dual.
"If you don't have more fight than that against a team ... against the teams we're going to come up against and I point to Missouri because that is next, same thing is going to happen," said Schwab.
112419bp-uni-nebraska-wrestle-4
022119kw-uni-iowastate-wrestling-02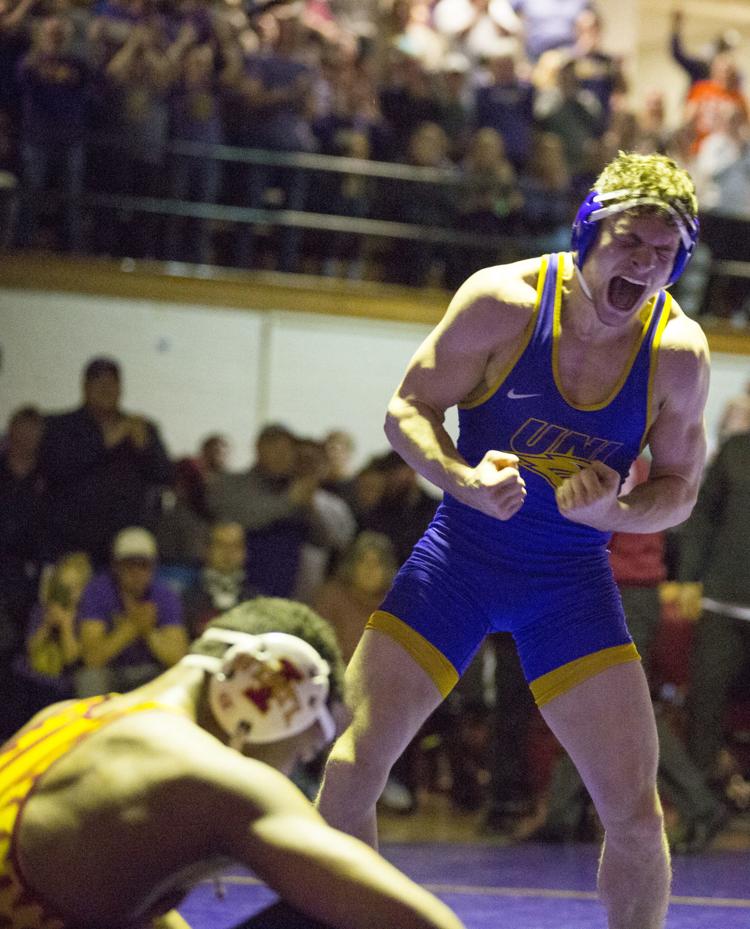 012719bp-uni-oklahoma-wrestling-07
121618kw-uni-cornell-wrestling-01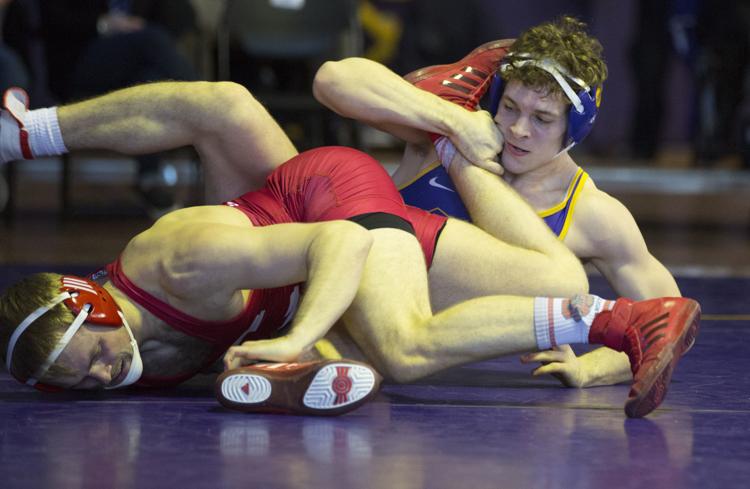 103118kw-uni-wrestling-media-day-04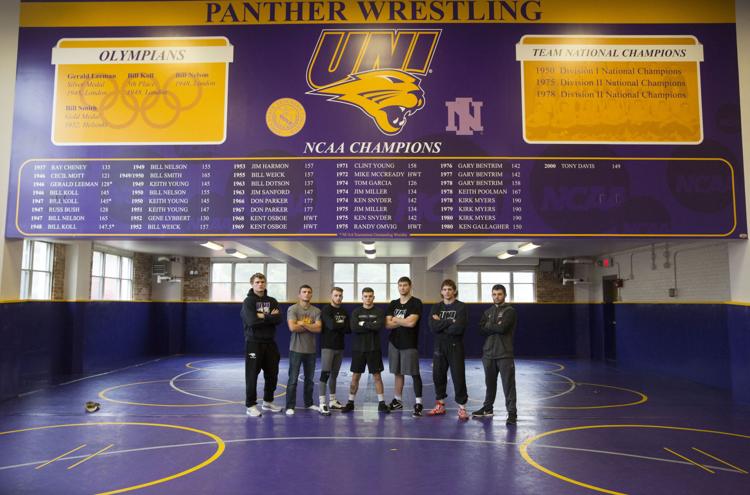 031618GAZ-UNI-NCAA-wrestling-5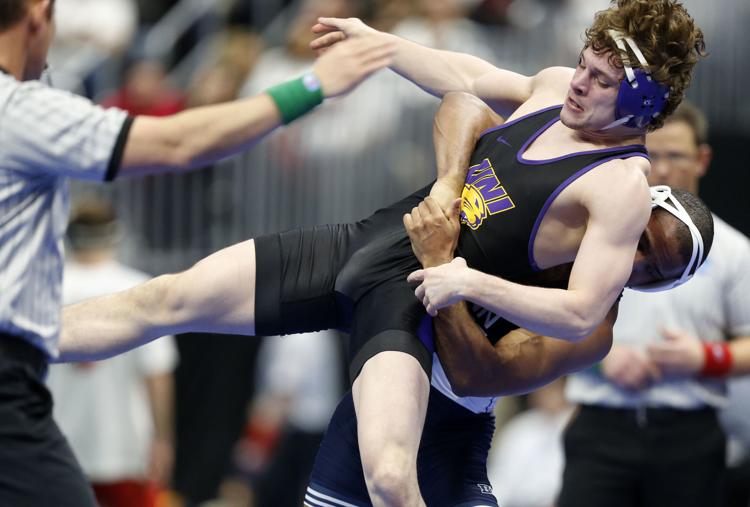 031618GAZ-UNI-NCAA-wrestling-4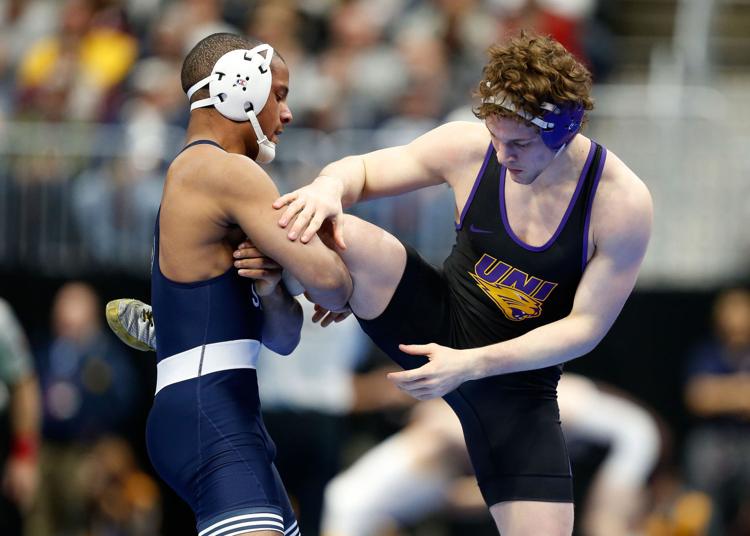 031518GAZ-NCAA-Wrestling-7
031518GAZ-NCAA-Wrestling-6
021018mp-uni-isu-wrestling-174-2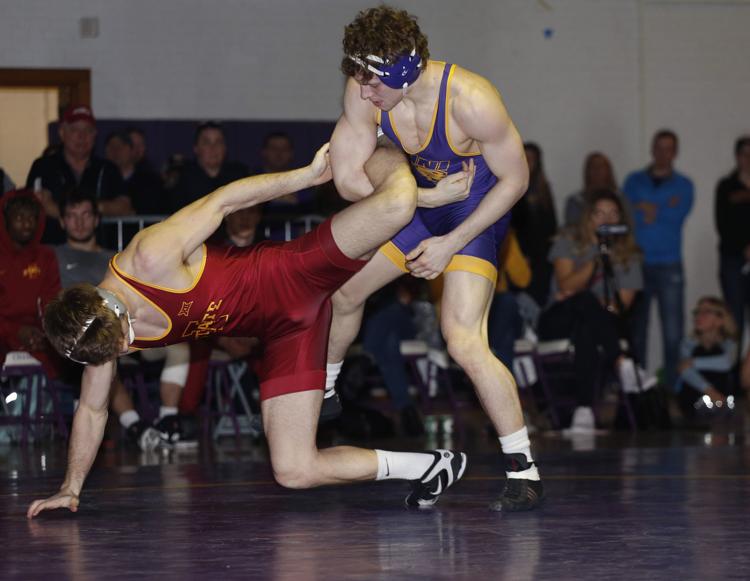 021018mp-uni-isu-wrestling-174-1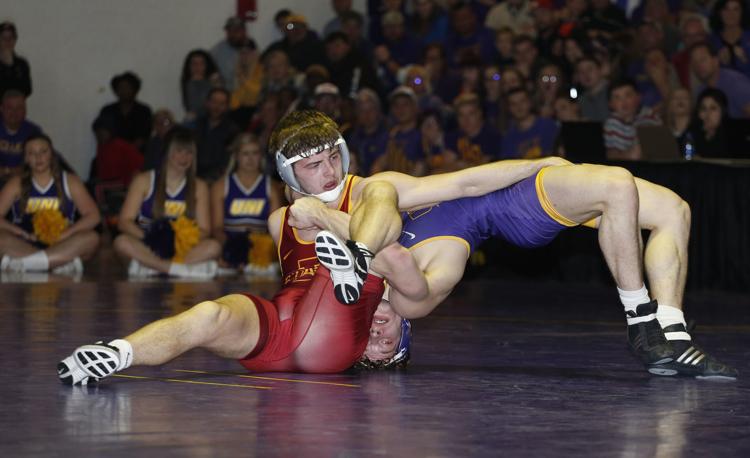 021018mp-uni-isu-wrestling-174-3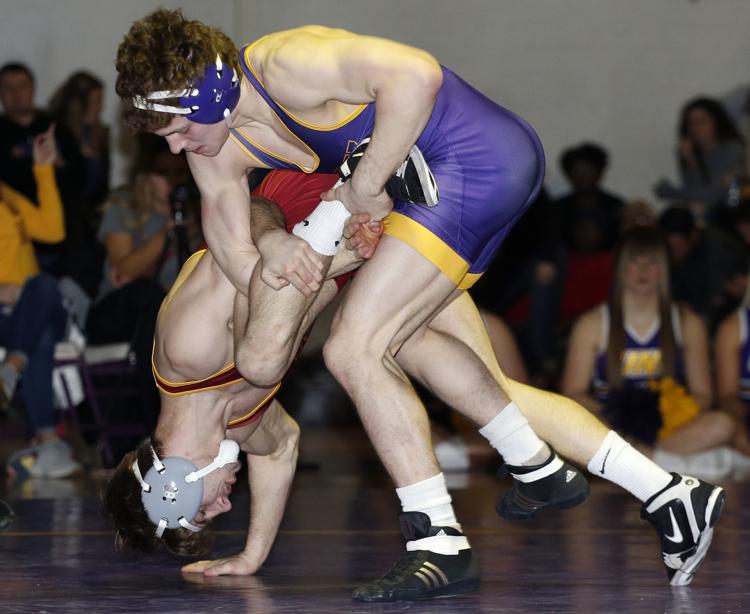 121817bp-UNI-UNC-wrestling-1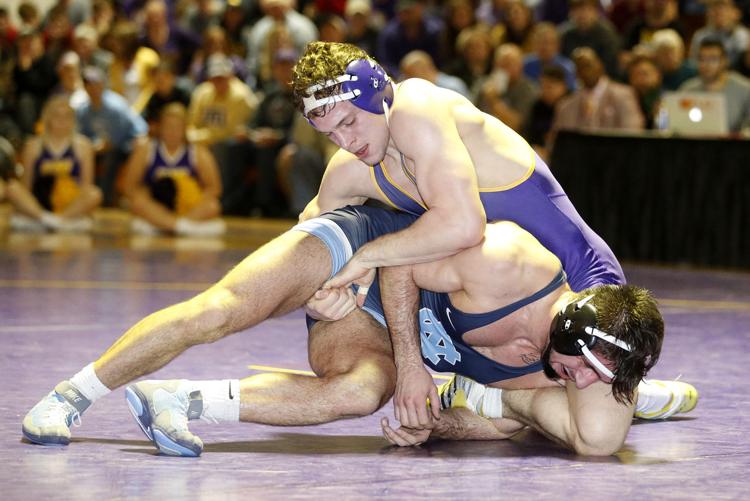 125 – Danny Vega (SDSU) dec. Jay Schwarm, 10-6, 133 – Zach Price (SDSU) dec. Kyle Biscoglia, 11-4. 141 – Michael Blockhus (UNI) dec. Clay Carlson, 7-5. 149 – Henry Pohlmeyer (SDSU) dec. Max Thomsen, 9-1, 157 – Colten Carlson (SDSU) dec. Derek Holschlag, 4-0. 165 – Tanner Cook (SDSU) pinned Austin Yant, 6:07. 174 – Bryce Steiert (UNI) dec. Cade King, 12-1. 184 – Taylor Lujan (UNI) dec. Zach Carlson, 10-3. 197 – Tanner Sloan (SDSU) pinned Noah Glaser, 1:42. 285 – Carter Isley (UNI) dec. Blake Wolters, 3-1 SV.
Be the first to know
Get local news delivered to your inbox!