CEDAR FALLS – The Northern Iowa volleyball team needed a little bit more of Ted Lasso in them Wednesday.
The Panthers needed to believe.
A tentative UNI squad wilted under a relentless attack by Iowa State in a three-game loss at the McLeod Center. The Cyclones took the match 25-20, 25-9, 25-22.
"A lot of things that come to mind when things aren't going well is believing in ourselves," sophomore outside hitter Emily Holterhaus said. "That is a big thing. The mind is a powerful thing and when you really believe in yourself, you know you can do it and that can go a long ways.
"In that area and a lot of other areas we have improvement to do."
UNI was in particular ineffective in first touches and served tentatively committing just one service error the entire night.
"We have to serve a lot more aggressive, especially at home," UNI ead coach Bobbi Petersen said. "Having one error in my mind is not a positive thing. To me that means we were very careful with our serving. "
The Panthers also committed 23 attack errors in the match as well.
Iowa State after a slow start could do little wrong, including an impressive second game where the Cyclones hit .609 with no attack errors.
"The biggest thing was our first ball contact," Petersen said. "It was probably one of our poorest passing matches of the season and passing hasn't been our strength.
"I thought we did a better job tonight after we made a poor pass of putting our hitters in a better situation, but our hitters just weren't responding. I think at one point we had three or four hitters hitting negative."
The Panthers hit .064 on the night with Carly Spies and Megan Witte leading the UNI attack with six and five kills, respectively.
Eleanor Holthaus led Iowa State (7-2) with 13 on .375 hitting, and Kenzie Mantz had 12 on .276 hitting.
In the end, Petersen challenged her team to find more fight in themselves and bring that to the court.
"One of the things we have talked about is when we play some of the teams that are ranked or traditionally have good teams we have not gone after them," Petersen said. "While on paper maybe it looks like they are supposed to win or whatever I feel like we are approaching it that way instead of playing like we have nothing to lose and going after it."
It will be a quick turnaround for UNI which has only a day between the loss and preparing for matches with Wright State and Texas-San Antonio today at the Marquette Invitational.
"We are scrappy at times and where good when things were going our way, but finding that consistency through the match and doing those things over and over again," said setter Jenna Brandt of what needs to happen moving forward."
Photos: UNI Volleyball home opener against Iowa State
VBall UNI vs. ISU 3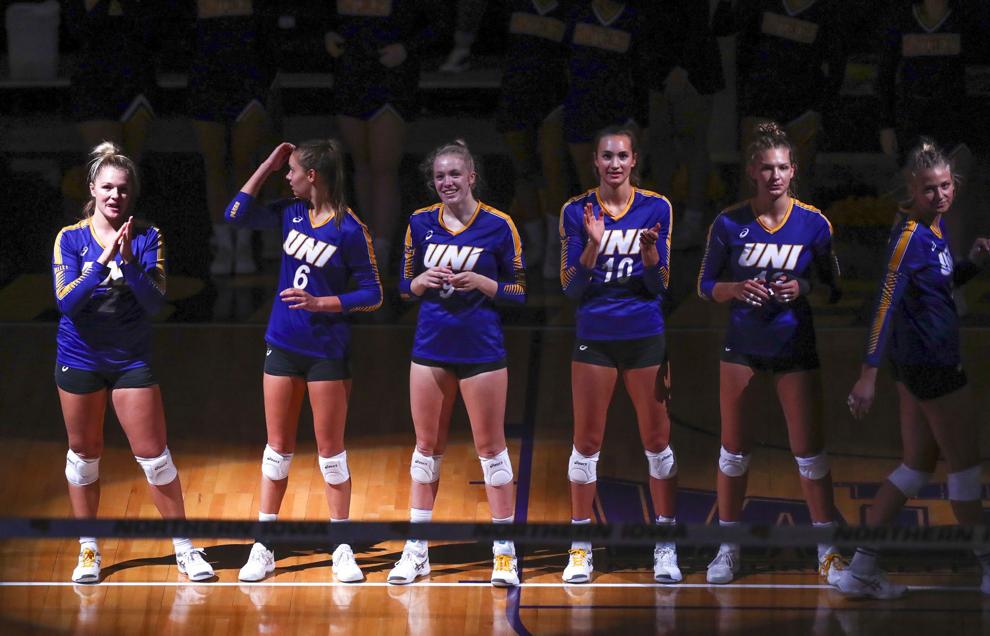 VBall UNI vs. ISU 1
VBall UNI vs. ISU 2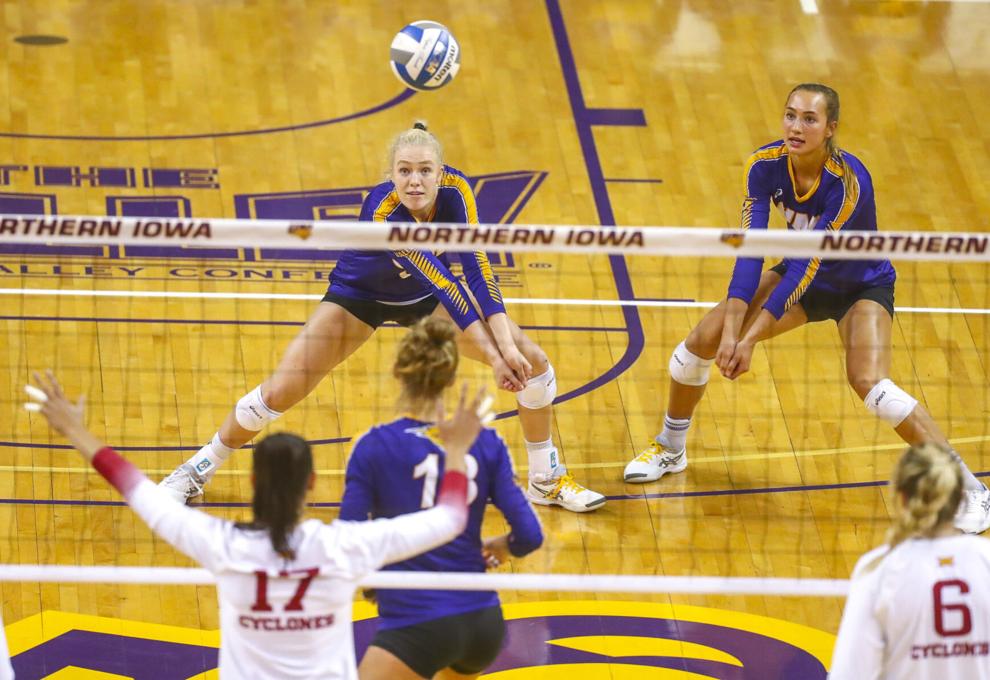 VBall UNI vs. ISU 4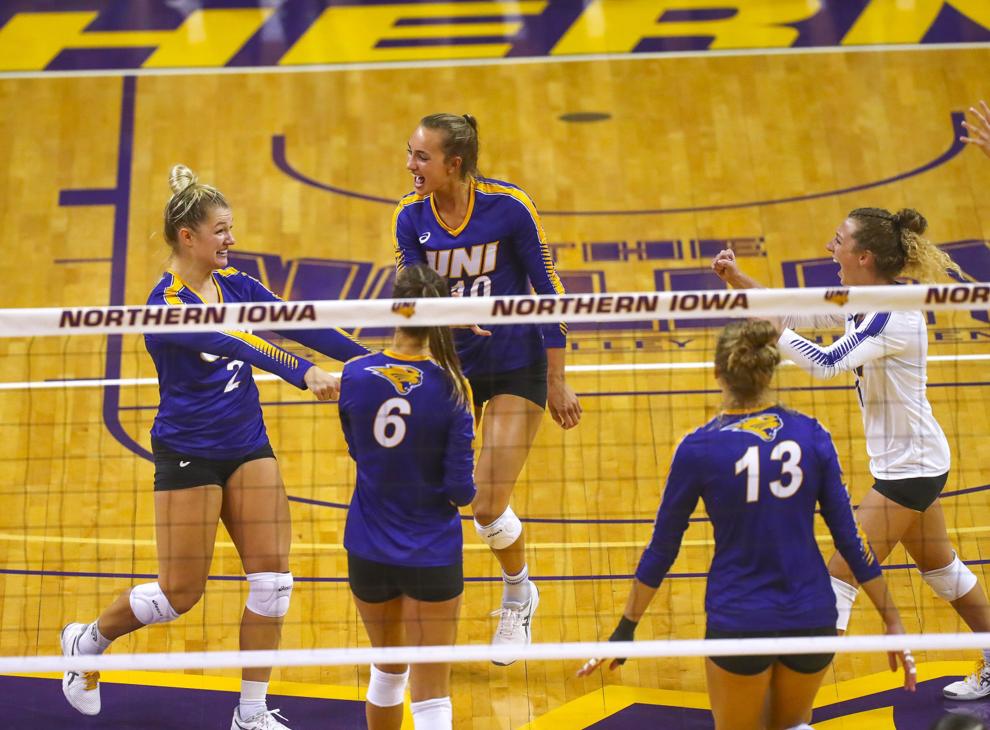 VBall UNI vs. ISU 5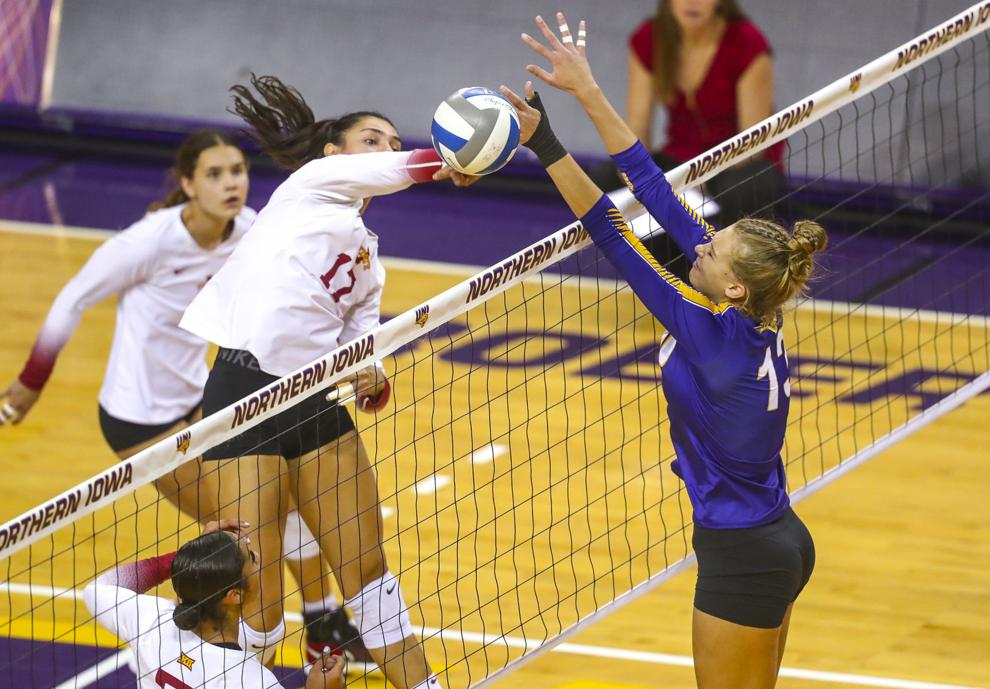 VBall UNI vs. ISU 6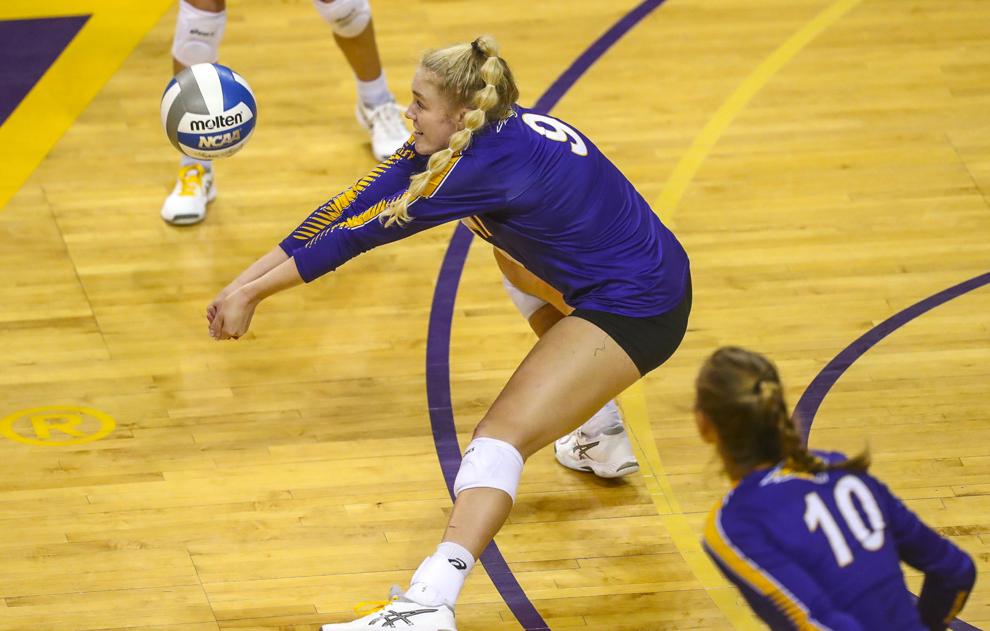 VBall UNI vs. ISU 7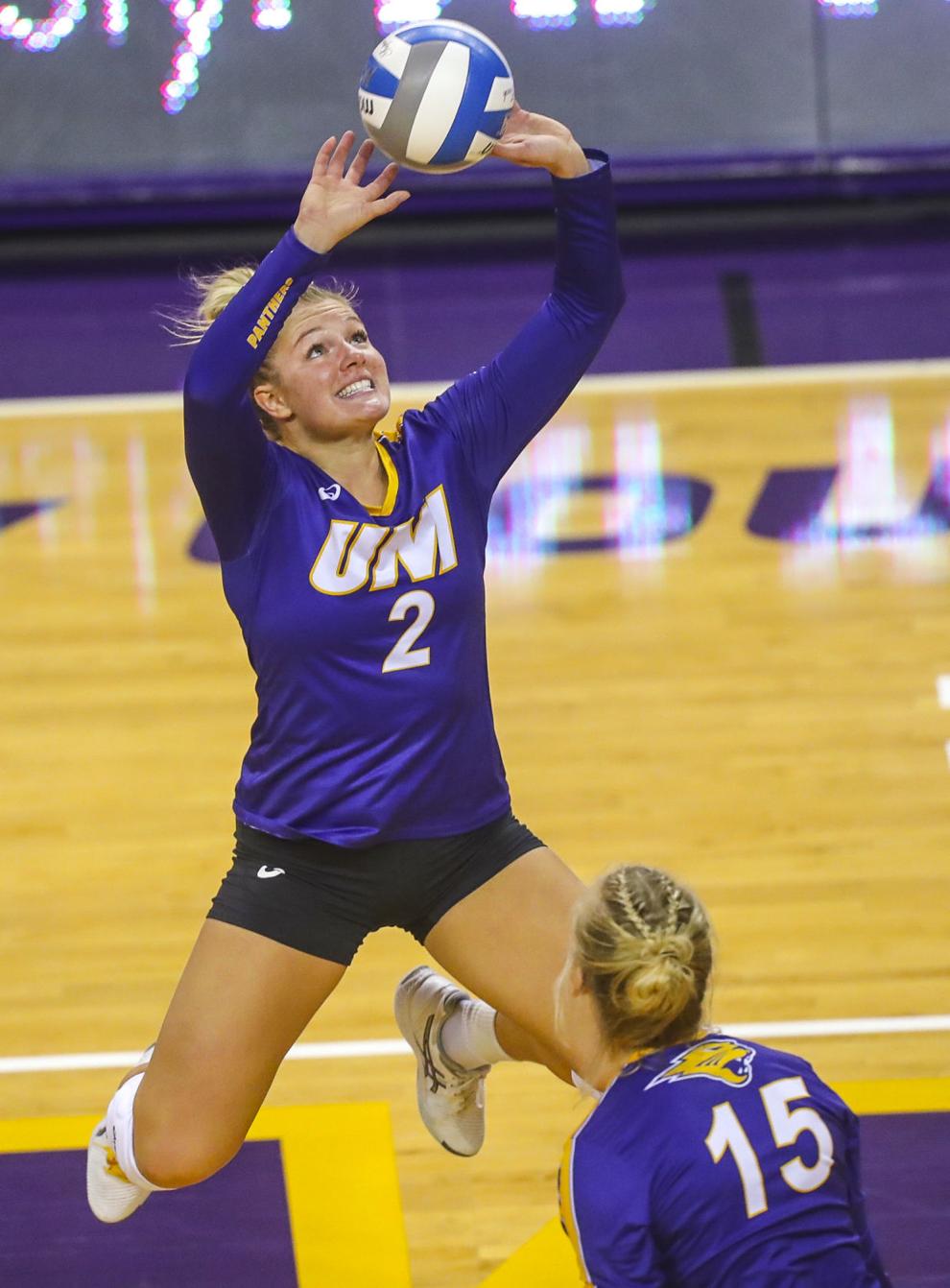 VBall UNI vs. ISU 8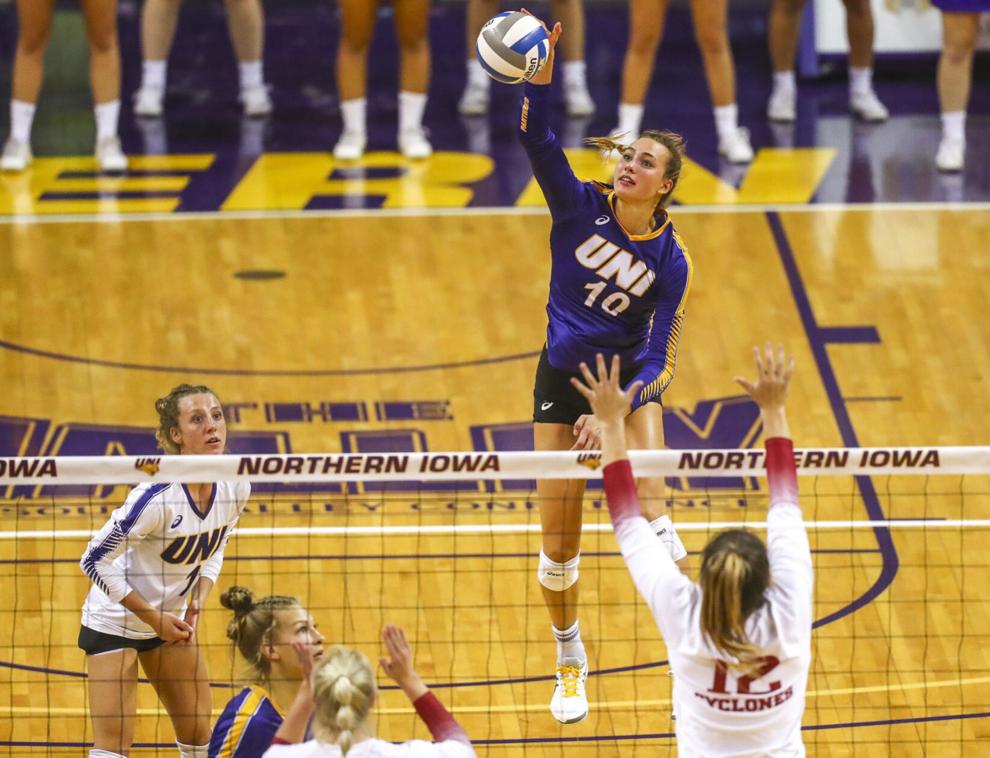 VBall UNI vs. ISU 9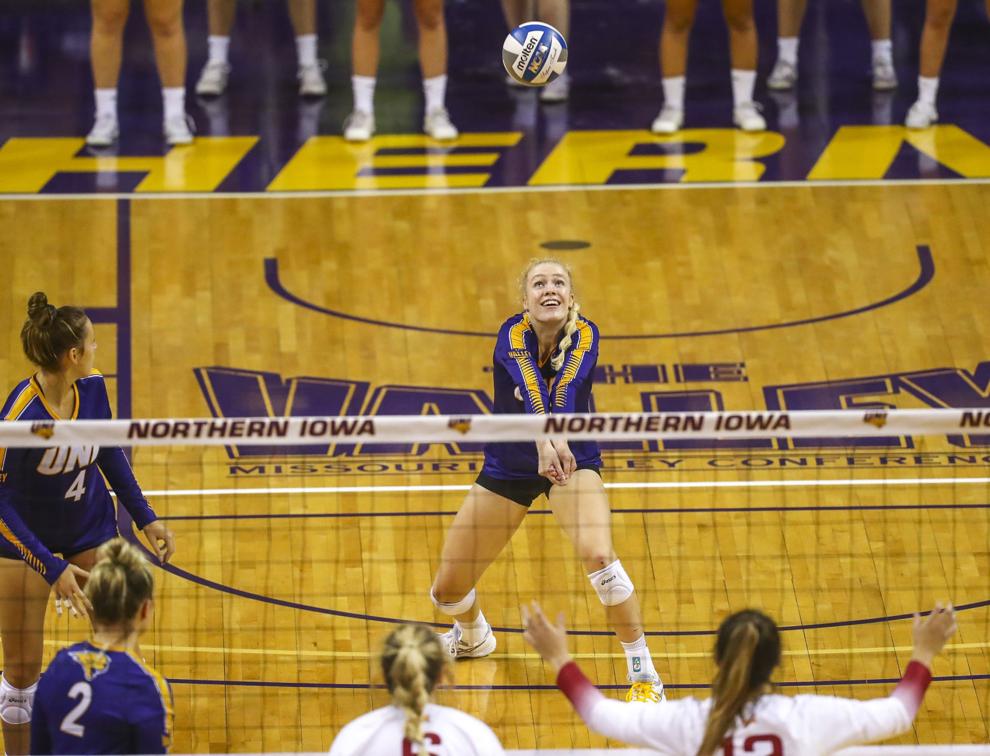 VBall UNI vs. ISU 10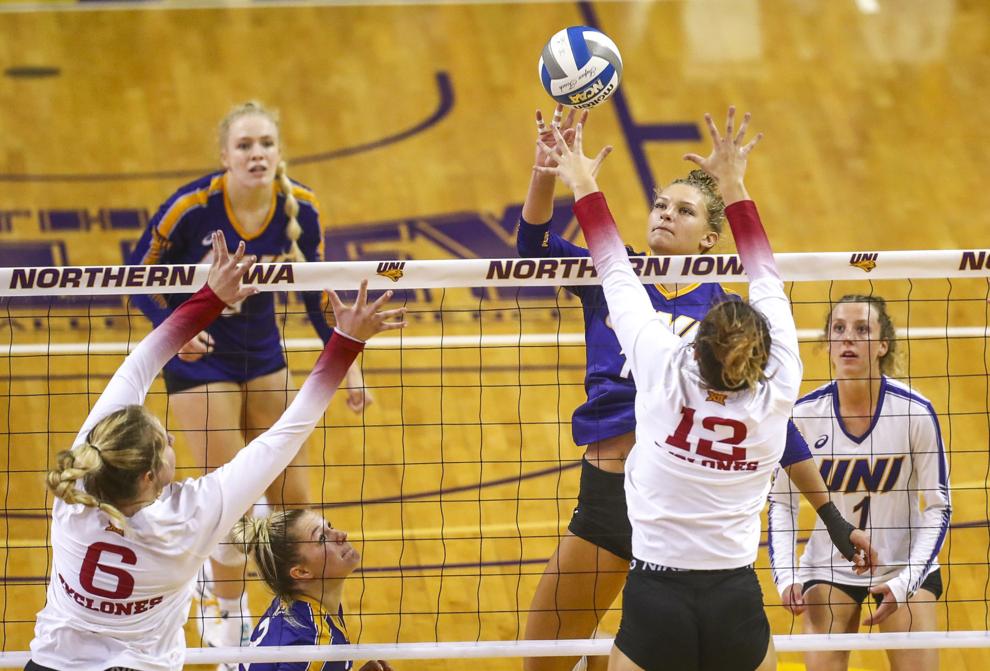 VBall UNI vs. ISU 11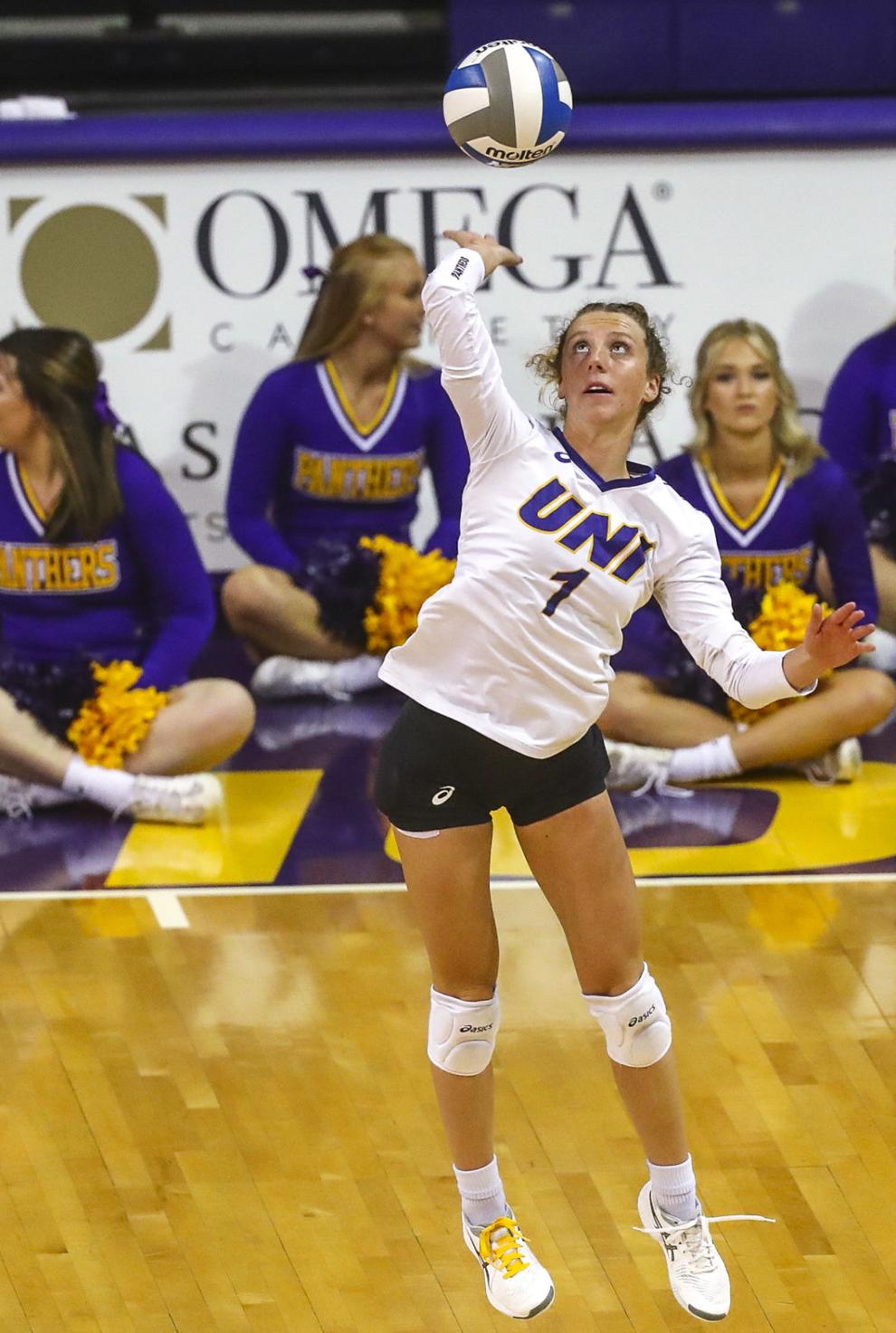 VBall UNI vs. ISU 12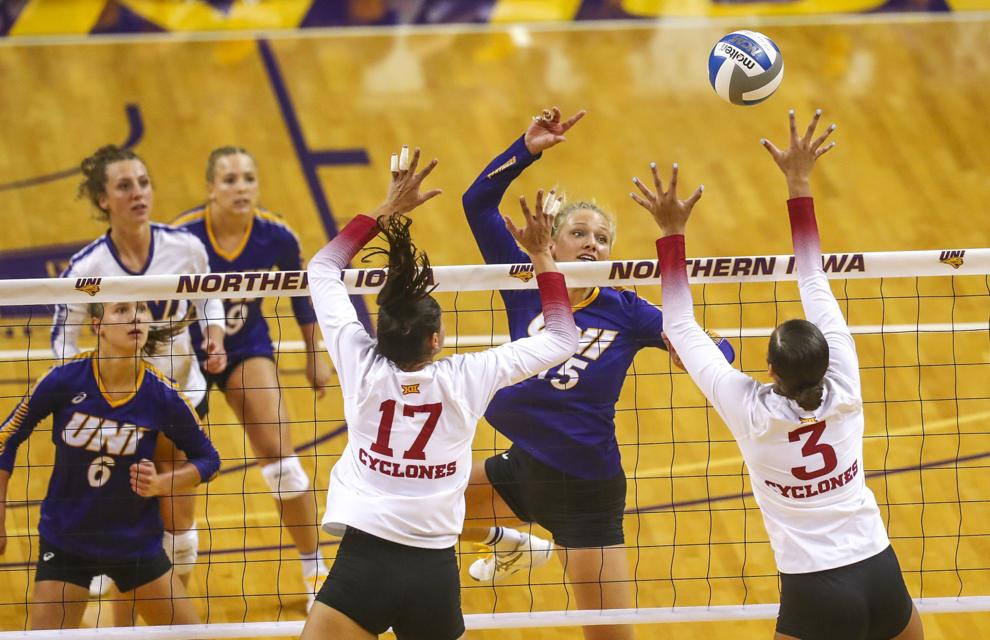 VBall UNI vs. ISU 13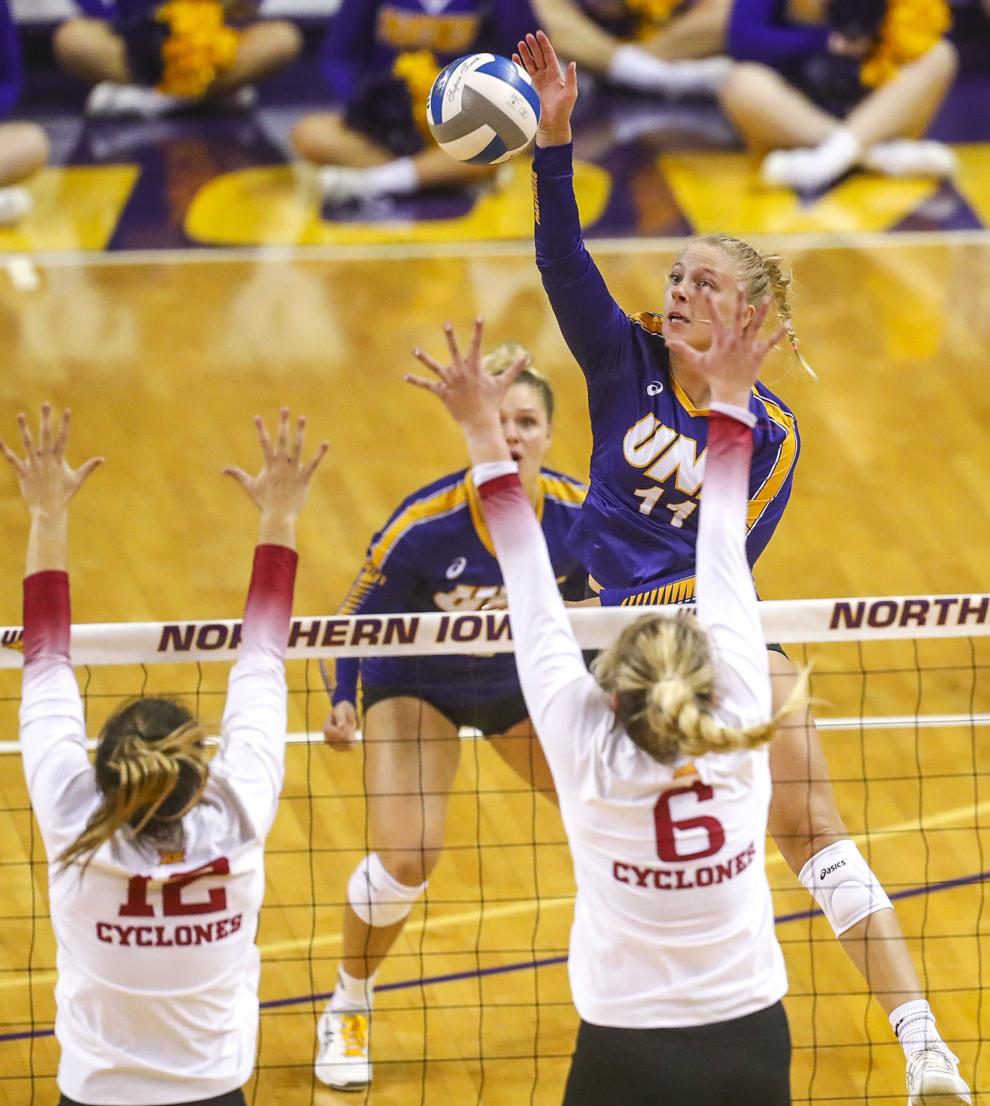 VBall UNI vs. ISU 14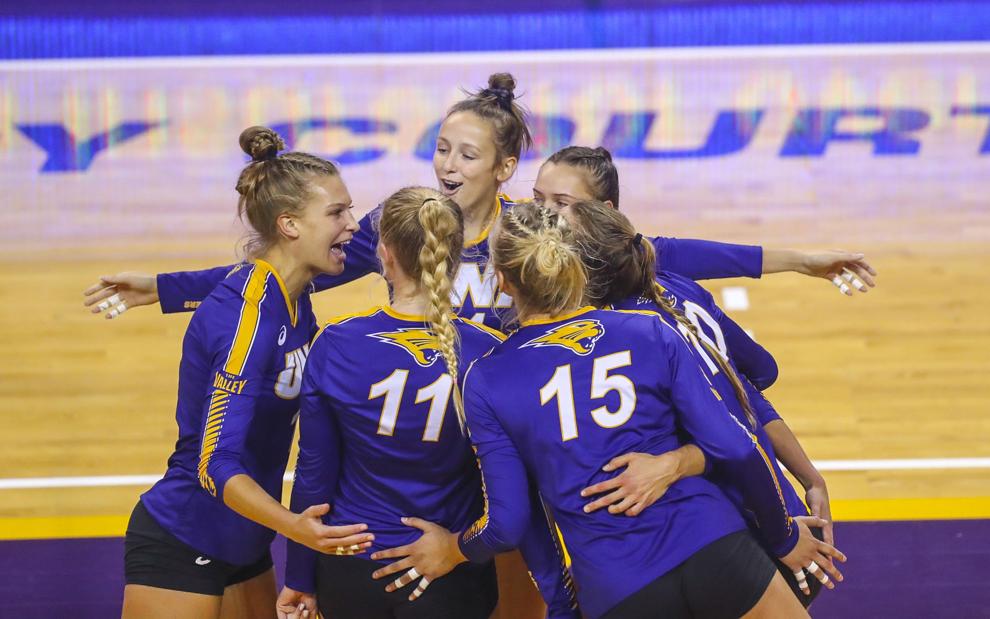 VBall UNI vs. ISU 15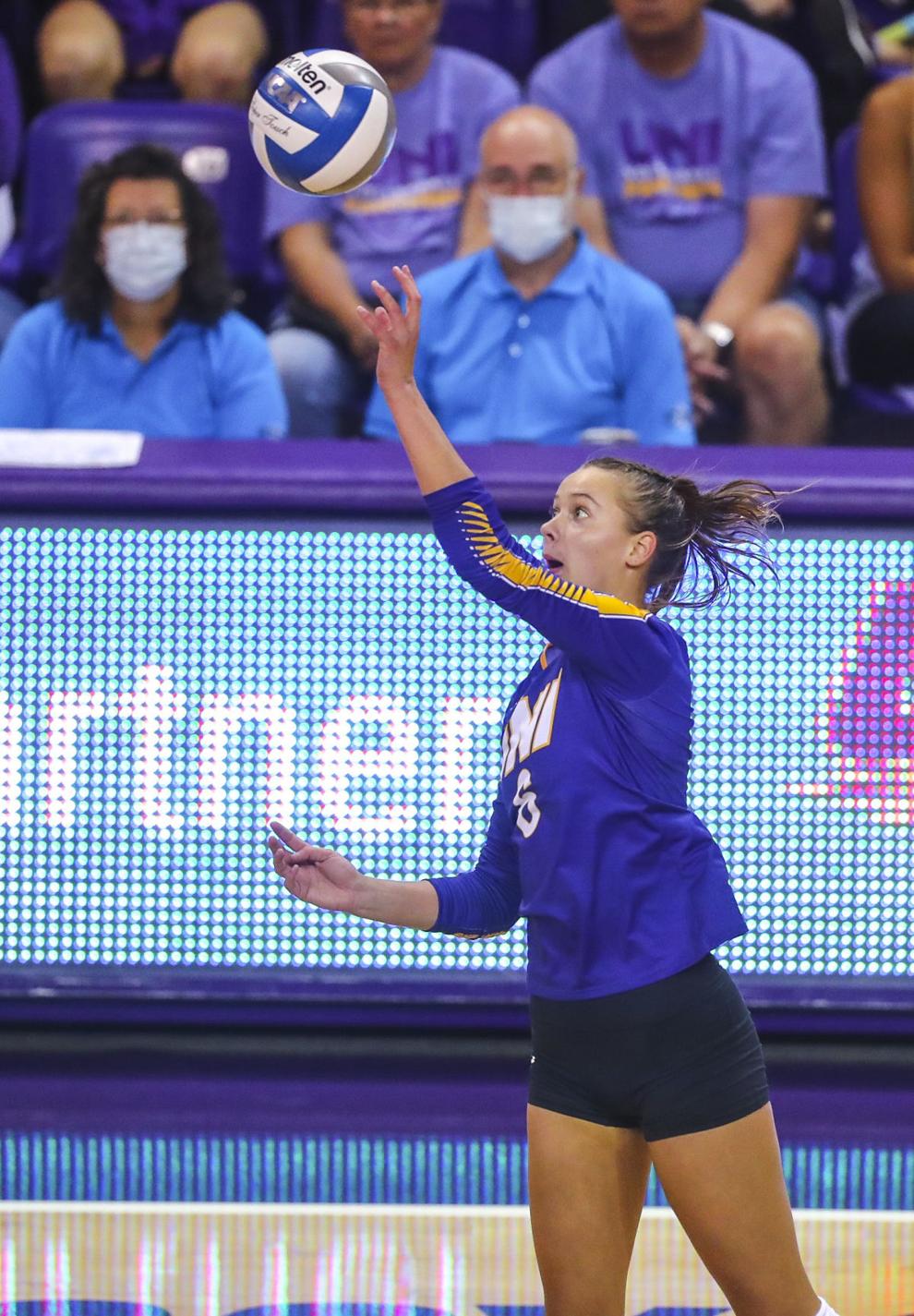 VBall UNI vs. ISU 16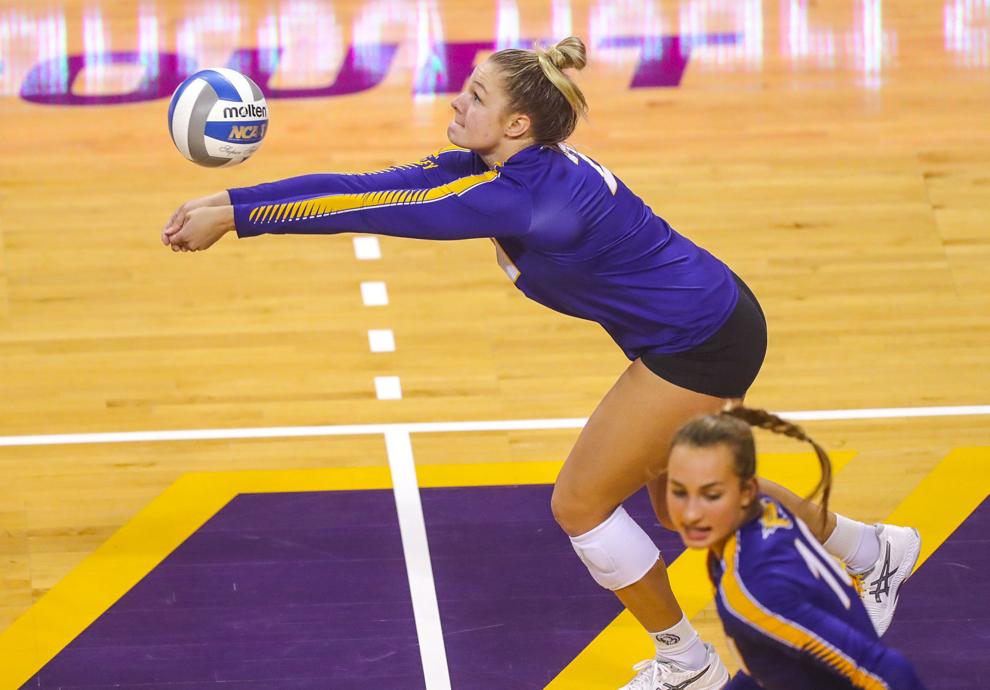 VBall UNI vs. ISU 17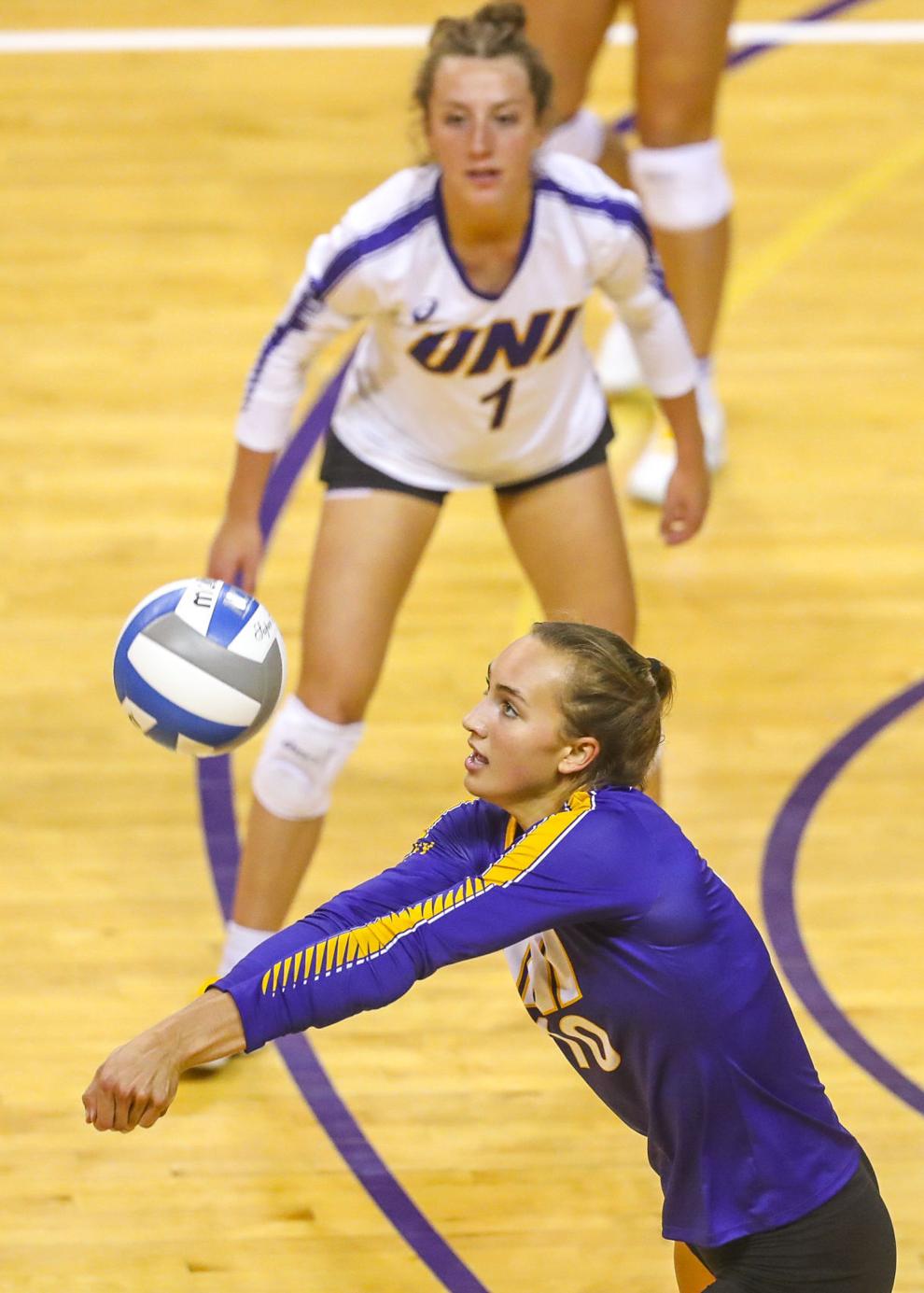 VBall UNI vs. ISU 18