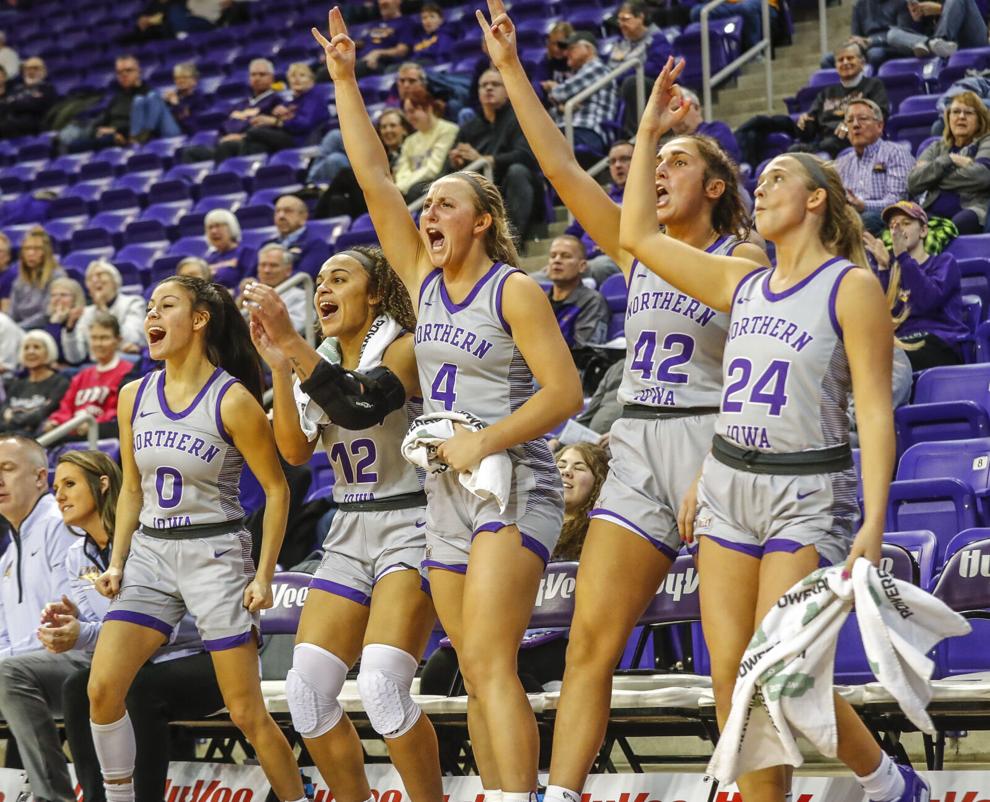 CEDAR FALLS — The Northern Iowa women's basketball team got a wakeup call last Sunday.
Against the Evansville Purple Aces, the Panthers jumped out to a 14-point, 27-13 lead with 6:26 remaining in the second quarter.
However, Evansville cut the lead to five by halftime and tied the game, 47-47, by the end of the third quarter.
Ultimately, UNI prevailed 73-68, but head coach Tanya Warren called the game a "wakeup call" for her team.
"That is something that we talked about," Warren said. "We got up 14 and we stopped defending and started fouling. You cannot allow people to get to the free throw line. We started messing up some defensive assignments…That is something we talked about. Not getting bored but getting better."
A little over a week later, Warren said the Panthers showed growth in that area of their game in runaway wins over Valparaiso and the University of Illinois Chicago.
"We stayed locked in and in tune to what we were doing defensively," Warren said. "We talked about not getting bored, but getting better. In both games, we were able to extend the lead...We got better. We really grew as a team over the weekend."
With wins of 33 and 35, the Panthers demonstrated marked improvement over their game against Evansville. Warren said she felt UNI did not get sloppy as younger teams tend to when they take sizeable leads.
Overall, Warren said she was "very pleased" with what her team was able to do over the weekend.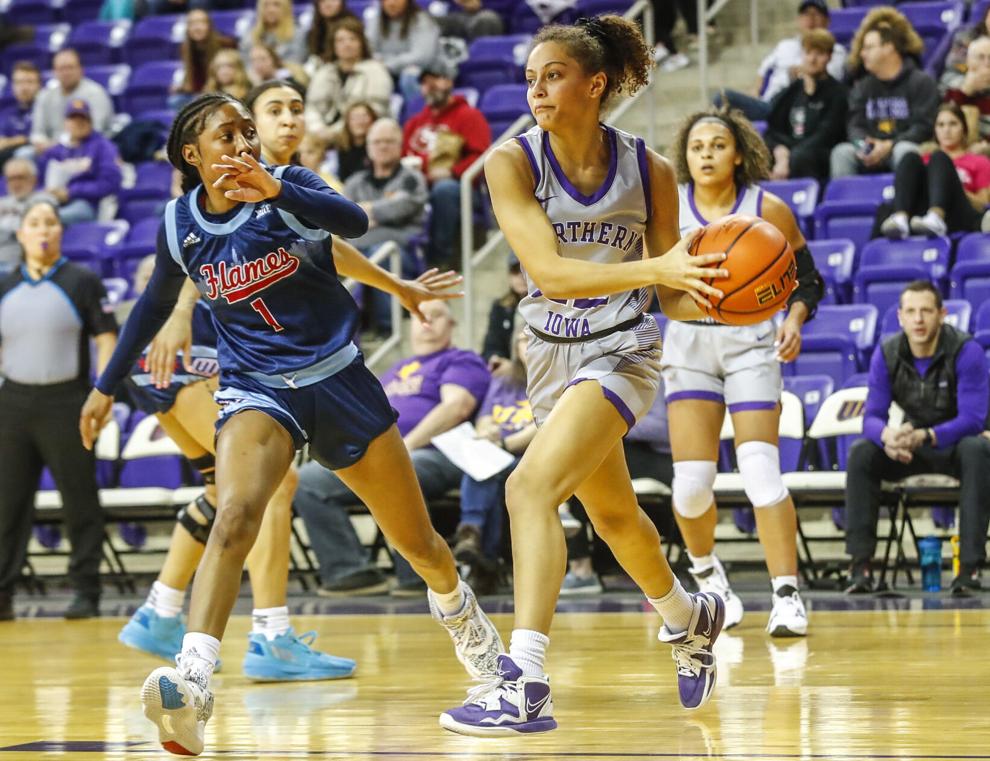 This week, the Panthers face Missouri State on Thursday in Springfield at 6 p.m. and Southern Illinois in Carbondale at 2 p.m. on Saturday.
At 10-7 on the season and 5-3 in Missouri Valley Conference play, the Lady Bears pose a bigger threat to the conference-leading Panthers.
Missouri State ranks fifth in the nation in offensive rebounds per game with 17.4 and seventh in rebound margin with a differential of 11.4.
"They are very athletic," Warren said. "They have great size. They can score inside and out…Missouri State, they are a load...We are going to need to box out. The second shot can hurt you and the third shot will be a dagger. We have to be able to box out."
Wrestling hopes to pack the McLeod against rival Oklahoma State: Doug Schwab has an idea of how Panthers fans could spend their Saturday evening.
Hosting a dual meet against Big 12 rival and No. 12 Oklahoma State, UNI's wrestling coach said he wants fans to pack the McLeod Center.
"We expect that there be a packed house on Saturday night," Schwab said. "We need it. Our team and how they have competed, I think has earned that. The way our guys scrap and fight and battle and score points and are an excited product. I hope people are lined up and ready to go."
Schwab offered a three-fold pitch for why UNI fans or wrestling fans from Iowa should pack the bleachers to watch the Pokes and Panthers.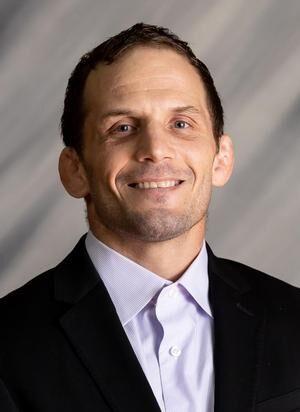 "It is Oklahoma State that we are wrestling," Schwab said. "We cannot stand them…It is a rivalry it is heated."
Secondly, the Cowboys offer a high level opponent for Schwab and his No. 15 Panthers with a lineup featuring two All-Americans in Dustin Plott (174) and Daton Fix (133).
"When I went into the Big 12, Oklahoma State was one of the biggest reason," Schwab said. "They are always one of the best programs in the country. You want to be able to have them on the schedule every year."
Finally, Schwab talked about the impact the fans can have on the outcome of the match and the quality of the Panthers' lineup as even more reason for people to show support.
"How we set this up, with the fans on the side with the seats, it does feel like they are right on top of you," Schwab said. "It is like home because we were used to that in the West Gym. It is on us to put a product out there that people want to come watch. I will tell you this, if you look up and down our lineup, it is a lineup that people should want to watch and get behind."
The Panthers dual against the Cowboys begins at 7 p.m. on Saturday.
"I highly encourage you to get your a—- out here," Schwab said. "I have been in here for a few of those (basketball) games when it is packed. It is electric."
Santi blazes new record on the track: A 23-year-old record fell for the UNI track and field team.
Redshirt senior Rylan Santi posted the fastest time in program history with a 7.49-second performance in the 60-meter dash at the Larry Wieczorek Invitational in Iowa City this past weekend.
Santi's time beat Melissa Campbell's previous mark of 7.50 set in 2000.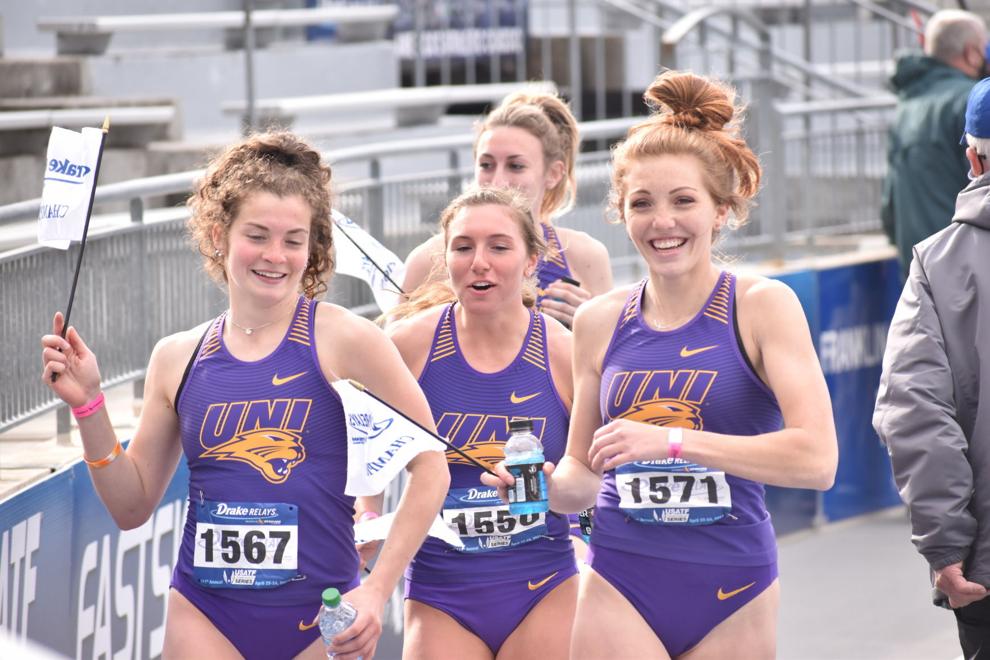 "She has been right on the cusp of that for a few weeks since the beginning of the season," Paulsen said. "So, to see her get that is really outstanding."
Paulsen called the record a testament to Santi's work ethic and development since joining UNI from Madrid High School.
"Her development has been so great to see year in, year out," Paulsen said. "She was one of those COVID kids who was on the fence of whether to come back or not. [She] made the decision last year in the middle of the year…I think she is definitely not regretting that now."