CEDAR FALLS — It may not be the most enjoyable film room Monday for the Northern Iowa defense.
And the worst critics of a unit that gave up 523 total yards, including 344 rushing yards in a 56-31 loss to North Dakota State Saturday, may be themselves.
"It was a bad day for the defense," UNI linebacker Duncan Ferch said. "We were not good enough.
"You are up 31-28 going into the fourth quarter and on their first play they throw about an 80-yard touchdown pass and that is on the defense. That is on me."
UNI takes pride in its defense, and was feeling good after posting back-to-back shutouts in wins over Hampton and Indiana State.
But the Bison, who came into the game averaging 274 rushing yards per game, gouged the Panthers time and time again, especially with runs to the outside.
And when the holes weren't there, NDSU running backs Bruce Anderson and Lance Dunn broke numerous tackles.
"We didn't get off blocks good enough, we didn't make the right adjustments quick enough," UNI coach Mark Farley said. "Disappointing. Ninety-nine point nine percent of the time we win with defense, and to score 31 points and not win is disheartening. It was a defensive deal that got us beat."
OFFENSIVE NUMBERS: It was a banner day for UNI's offense against a NDSU defense that ranked fourth in the NCAA in scoring defense, second in passing defense and third in total defense.
UNI's 466 total yards were the most allowed by the Bison defense since South Dakota State rolled to 472 on Nov 4. of last season, a span of 11 games.
Eli Dunne's 362 passing yards were the most he has thrown in a game since he threw for 418 in his first career start against Missouri State in 2016. It was also the most passing yards against a Bison defense since Eastern Washington threw for 450 in an overtime game in 2016.
Dunne connected with eight difference receivers in the game, with Deion McShane and Jaylin James each hauling in five receptions.
"Pleased with the way our offense played against an exceptional defense," Farley said.
Additionally, UNI improved to 18-for-18 in trips inside the red zone.
INJURY FRONT: Starting left tackle Cal Twait was injured in the fourth quarter and needed help to get off the field with a lower-body injury.
Farley said he did not have an update on Twait's condition after the game.
Starting right guard Nick Ellis did not play and was dressed in sweats with a boot on his right foot for the game.
100418MD-UNI-NDSU-01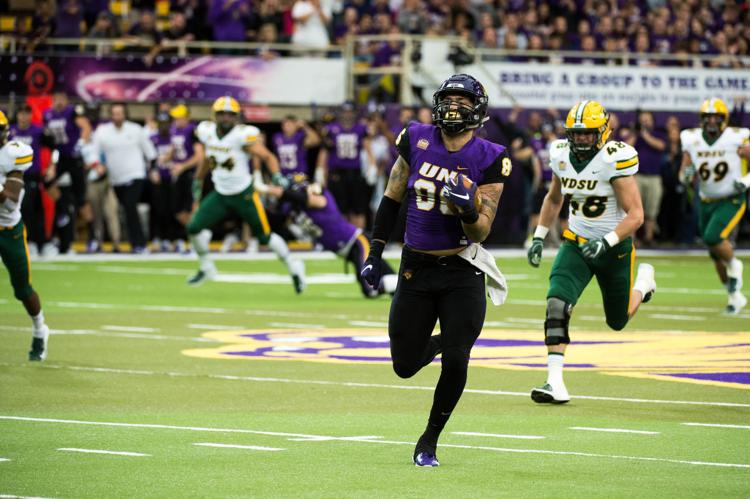 100418MD-UNI-NDSU-04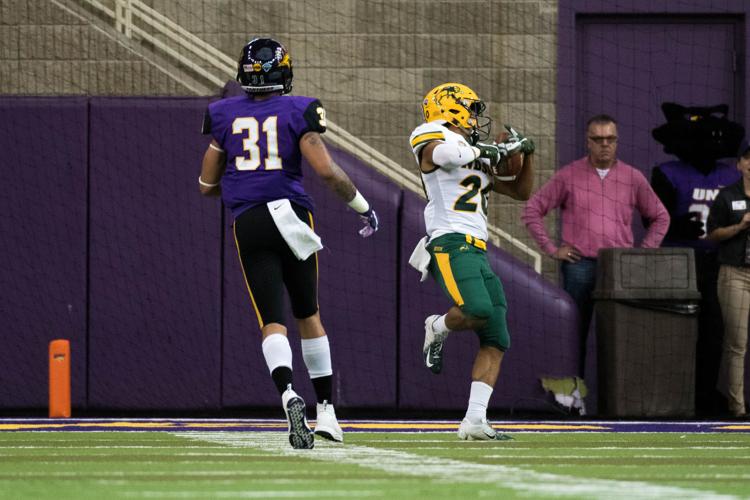 100418MD-UNI-NDSU-01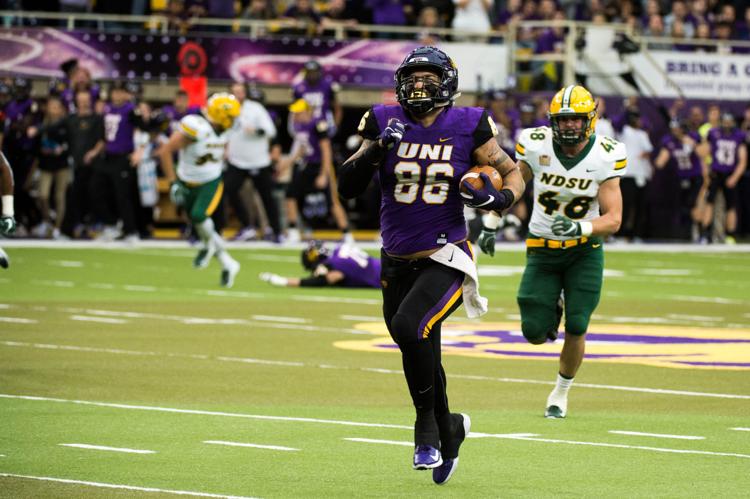 100418MD-UNI-NDSU-05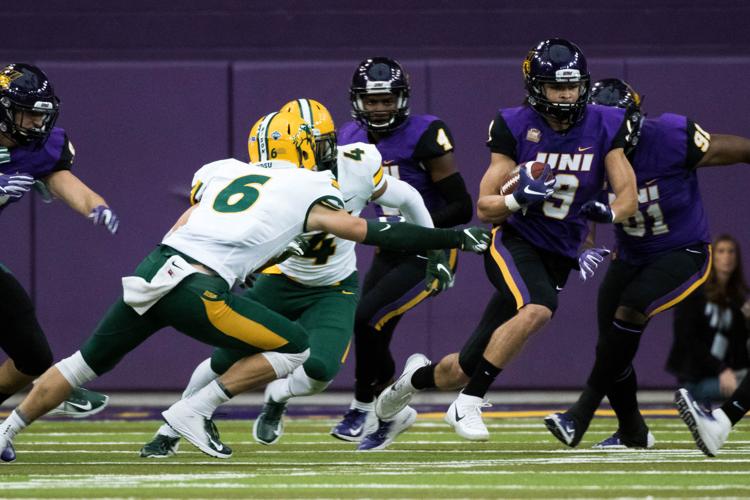 100618MD-UNI-NDSU-10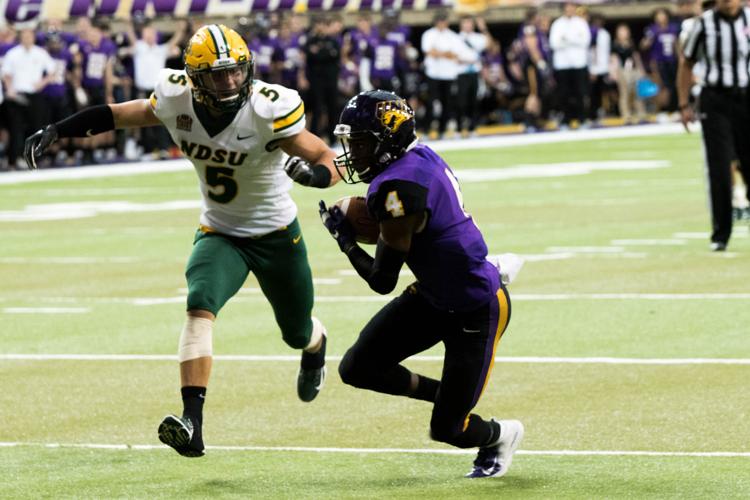 100618MD-UNI-NDSU-07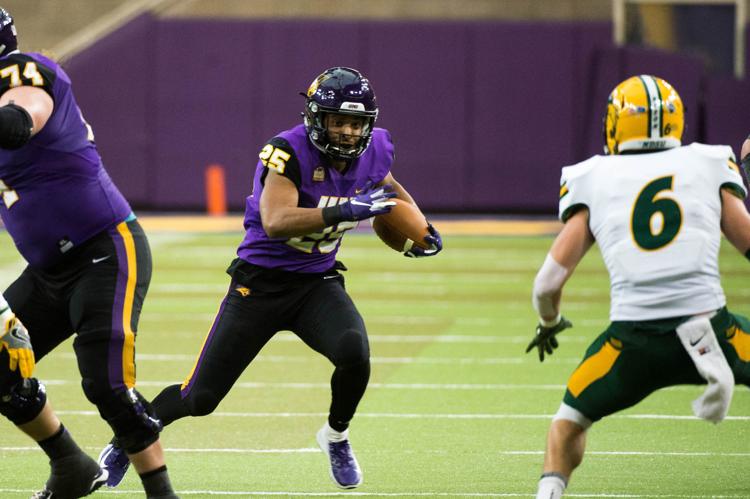 100618MD-UNI-NDSU-13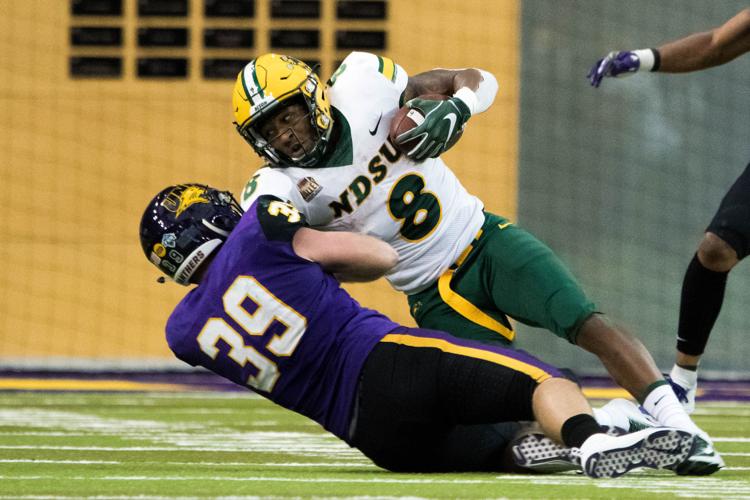 100618MD-UNI-NDSU-09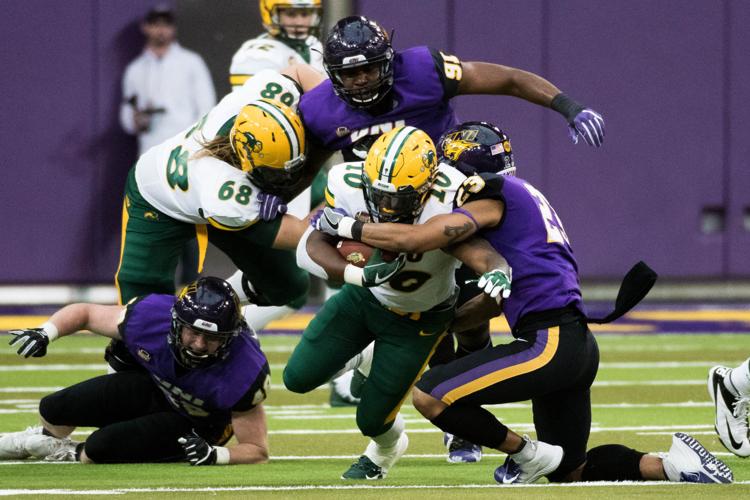 100618MD-UNI-NDSU-14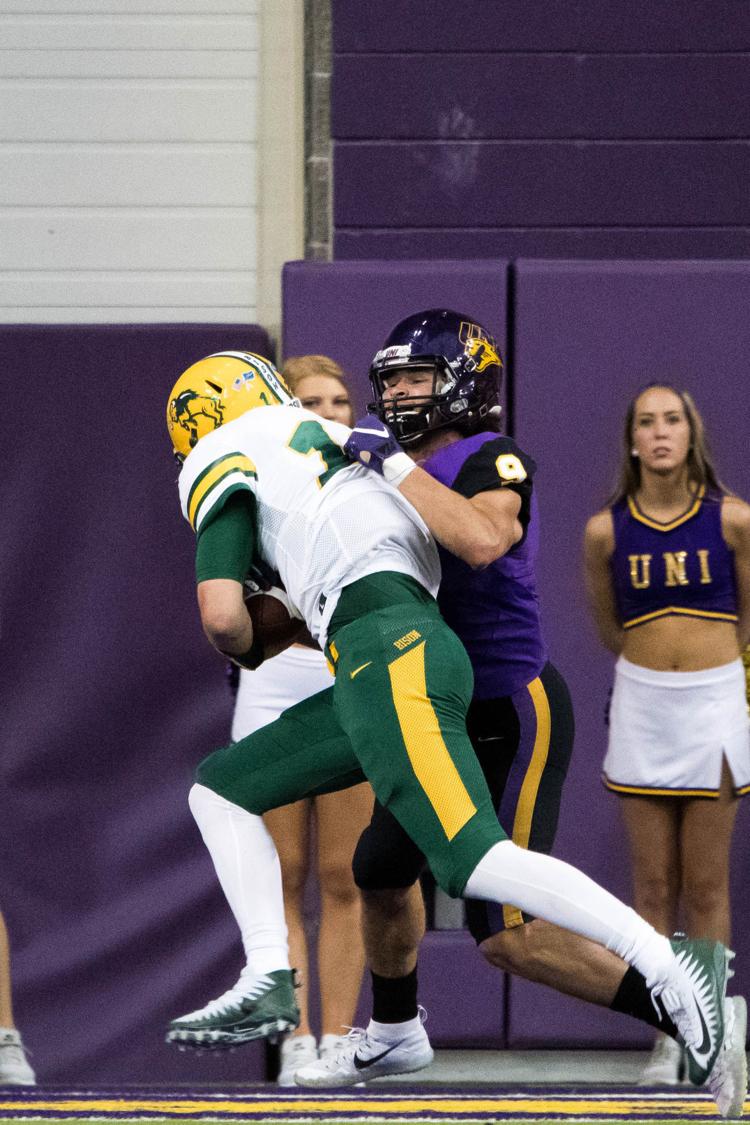 100618MD-UNI-NDSU-08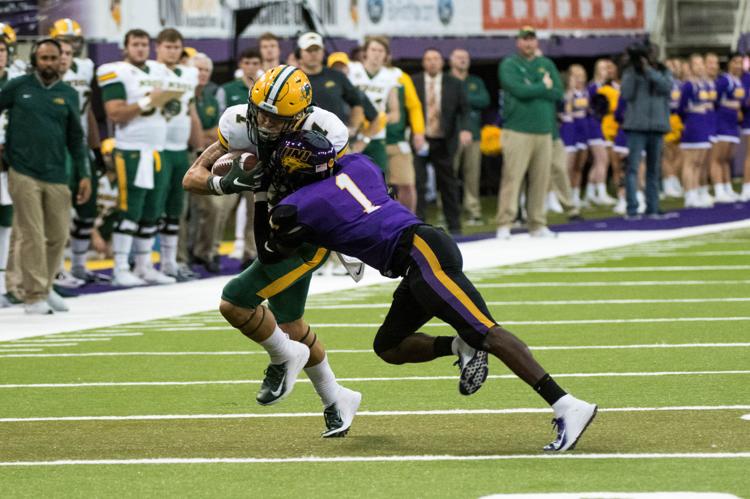 100618MD-UNI-NDSU-12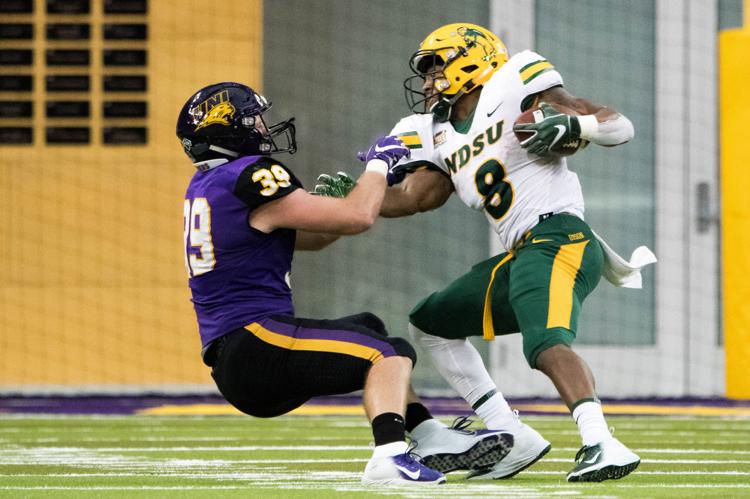 100618MD-UNI-NDSU-11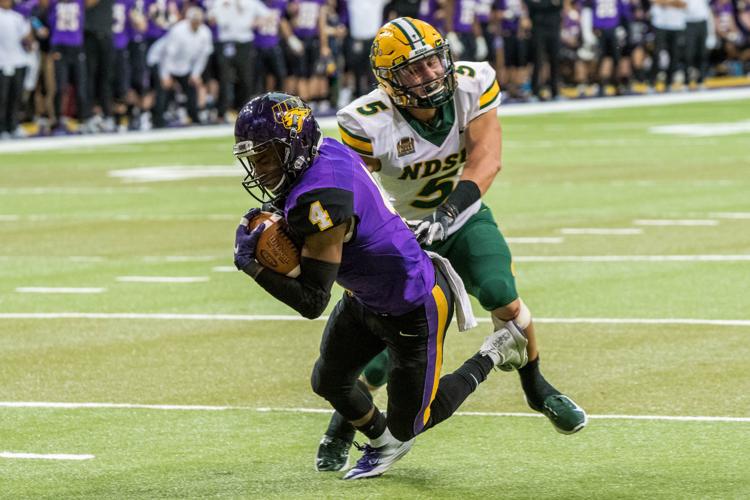 100618MD-UNI-NDSU-15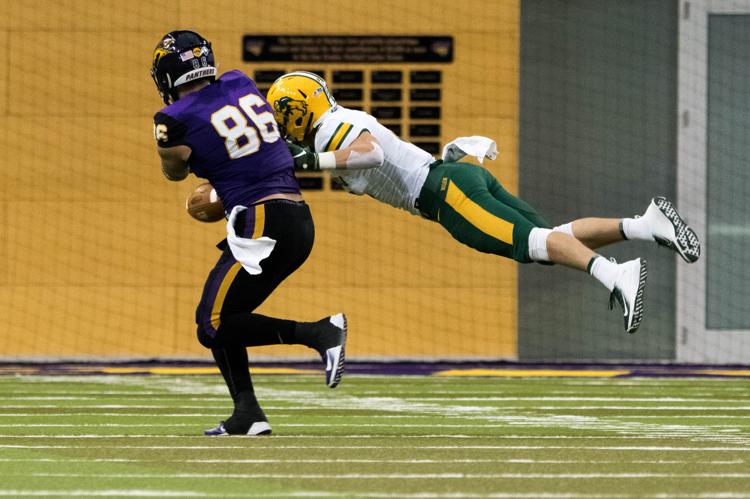 100418MD-UNI-NDSU-04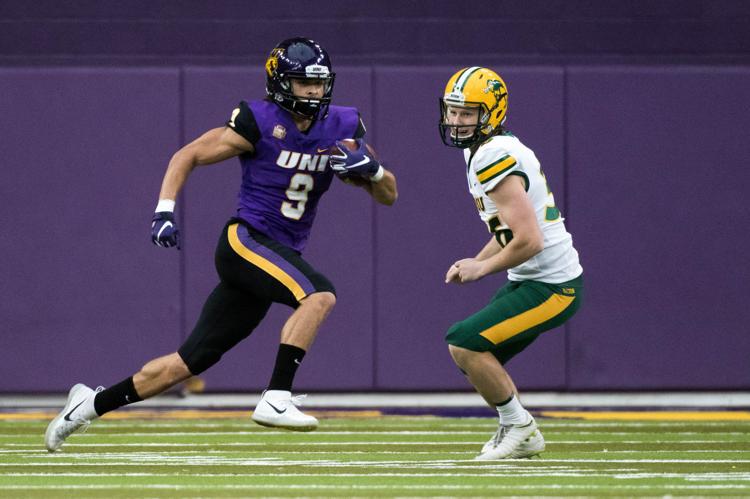 100418MD-UNI-NDSU-06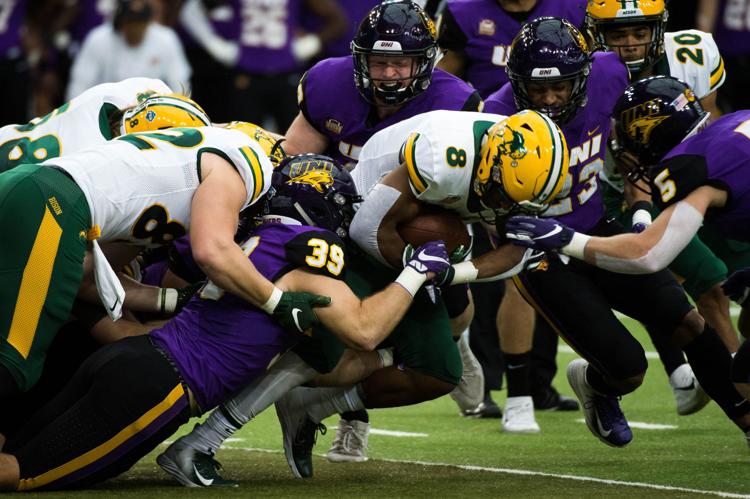 Stick sparks N Dakota State to 56-31 romp over N Iowa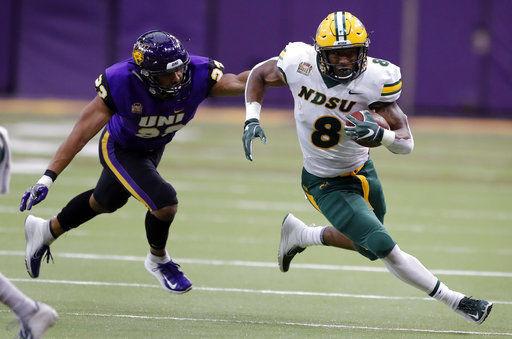 Stick sparks N Dakota State to 56-31 romp over N Iowa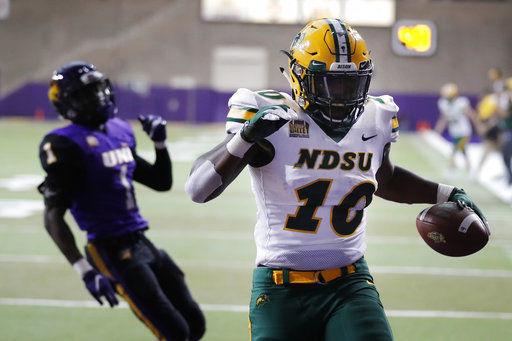 Stick sparks N Dakota State to 56-31 romp over N Iowa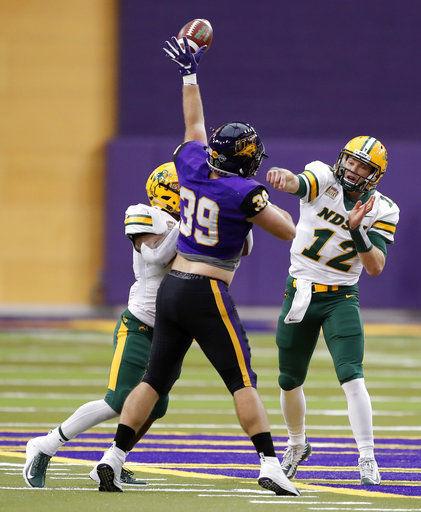 Stick sparks N Dakota State to 56-31 romp over N Iowa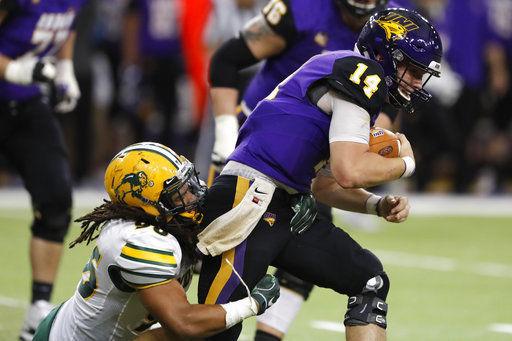 Stick sparks N Dakota State to 56-31 romp over N Iowa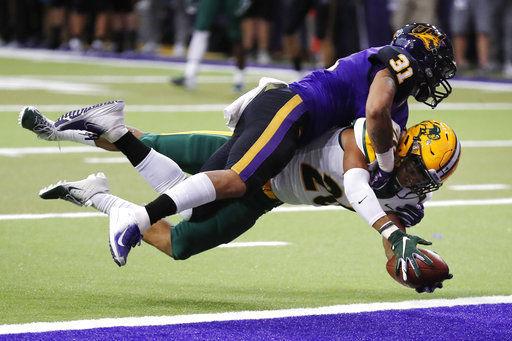 Stick sparks N Dakota State to 56-31 romp over N Iowa