Northern Iowa shortstop Sammey Bunch is having a chill spring.
When a player hits .457 with 21 home runs, fifth in the nation for Division I players, it is pretty chill. But Bunch is not talking about that kind of chill.
The Missouri Valley Conference 2019 Player of the Year was not supposed to be terrorizing the Valley in 2021. Bunch graduated last year, but when the COVID-19 pandemic forced the cancellation of the 2020 season, the NCAA stepped in and awarded student-athletes another season of eligibility.
Bunch and good friend Adara Opiola were two Panthers who elected to come back for one more season. But Bunch made a promise to herself that she would not agonize over every at bat, every play in the field. She would not put that kind of pressure on herself.
"This year my mindset was to have fun and take advantage of this opportunity you were given," Bunch said. "I've really enjoyed this team, this season and I've had fun. The thing with me is the more fun I have the better I play and the more relaxed I am.
CEDAR FALLS — University of Northern Iowa shortstop Sammey Bunch spent a 15-day stretch from…
"I haven't focused on how many home runs I've hit or what records I have broken. I've focused on having fun, and it has been fun."
Bunch leads second-seeded Northern Iowa (30-17) into the Missouri Valley Conference softball tournament in Evansville, Indiana, where the Panthers have already earned a berth in the semifinals by virtue of their second-place finish during league play. UNI will play Friday against an opponent still to be determined.
Bunch will finish her career as UNI's all-time leading home-run hitter (57). She also holds the single-season record (21) and held the previous mark of 17. She is a four-time first-team all-Valley pick, the 2017 Freshman of the Year and the 2018 Defensive Player of the Year.
It has been a special season for the Missouri native. In the fall, with 14 freshmen and sophomores on UNI's roster, it was hard to see a path to a top seed for the Valley tournament.
"There is a gap between a true freshman and a fifth-year senior … a big maturity gap really more than anything," Jacobs said. "Sammey tried to lead by example early, but that was tough. Then when we started playing games she started talking and started talking the game. It wasn't in a practice setting, and now you saw all the kids kind of gravitate toward her and listening to what she was saying after her at bats, before her at bats.
"She and I would be having conversations and they would be eavesdropping. You could feel they were getting pulled in that direction, and it was fantastic. I always tell them what it is going to be like, but when they hear it from a teammate and a leader it kind of sets in a little more and the buy-in is a little faster."
Bunch also recognized the Panthers had a coaching shortage. To help get the athletic program through a tough financial year caused by the pandemic, the softball team was working with one less assistant coach. And it left a void.
"I want to be a softball coach at any level in the future," Bunch said. "Knowing we were an assistant coach down, that really is what I took as my calling card to help this team, because the better I can make the people around me the better we would be as a team.
"I also think that it helped take pressure off me because I was more focused on helping and making them better than what was I was doing myself."
Bunch, who will finish her graduate degree at Missouri Western in December, will officially embark on her coaching career this summer with former Panther teammate Anna Varriano by helping coach a club team, the Kansas City Peppers.
"I'd love to have her on my staff as an assistant," Jacobs said with a smile.
But right now, Bunch is concentrating on having one more chill week in Evansville.
"We are focused and prepared," Bunch said. "We can only control what we can control, and that is how we play. It's been a great season especially when you look back at it all now."
FIERY IN THE CIRCLE: Entering the 2021 season Jacobs believed he had talented pitchers on his roster, yet there was one element the group was missing.
Then UNI added UMKC transfer Kailyn Packard to its roster and went from talented to ultra-competitive.
"There was that "it" factor that we were missing." Jacobs said. "We knew the ones we had -- Sammy Heyer, Erica Oler, Hailey Sanders -- we knew they had it, but we were trying to get it out of them and it wasn't coming very fast.
"We knew we needed something this year that would impact us right away, and Kailyn was that person. She came in and did exactly what we thought she would and pulled it out of the rest of them."
Packard was dominant at times inside the circle, posting a 20-7 mark, including 14-2 in league play.
"She is really the piece. Everybody on the team this year has done something to elevate themselves and elevate our team, but she was the missing piece that brought everything together from all sides," Jacobs said. "She can match Sammey (Bunch) with her competitiveness. She can match Adara (Opiola) with her competitiveness, and she has pulled it out of Sammy Heyer and Erica Oler."
BIG PICTURE: With its three-game sweep of Southern Illinois in the regular-season series finale, UNI vaulted itself into the Top 60 RPI in college softball, meaning it is on the bubble of an NCAA tournament berth regardless of its performance this week in Carbondale, Ill.
Winning the MVC tournament earns an automatic bid, but making the championship game could cement an at-large berth for a team like UNI.
Jacobs feels the Panthers found their stride in the last month, and he'd like to see how far that can carry UNI.
"We got a lot to play for," Jacobs said. "We are in position, but we are definitely sitting on the bubble. Things have to happen in front of us that go our way. We still have the opportunity to do it ourselves, and that is the key. We want to do it ourselves.
"If we get the chance to get in with an at-large that says a lot about the body of work we've done and the year we have had and the growth we have had. We are a completely different team now than what we were back in February."
Photos: Northern Iowa softball vs. Bradley University, April 24
WSBall UNI vs. Bradley 1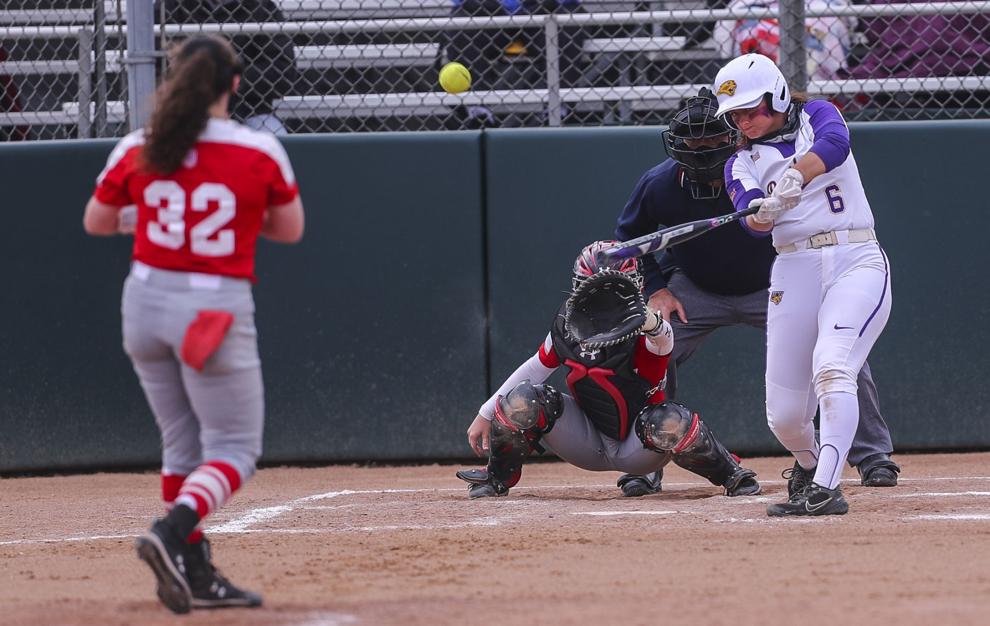 WSBall UNI vs. Bradley 2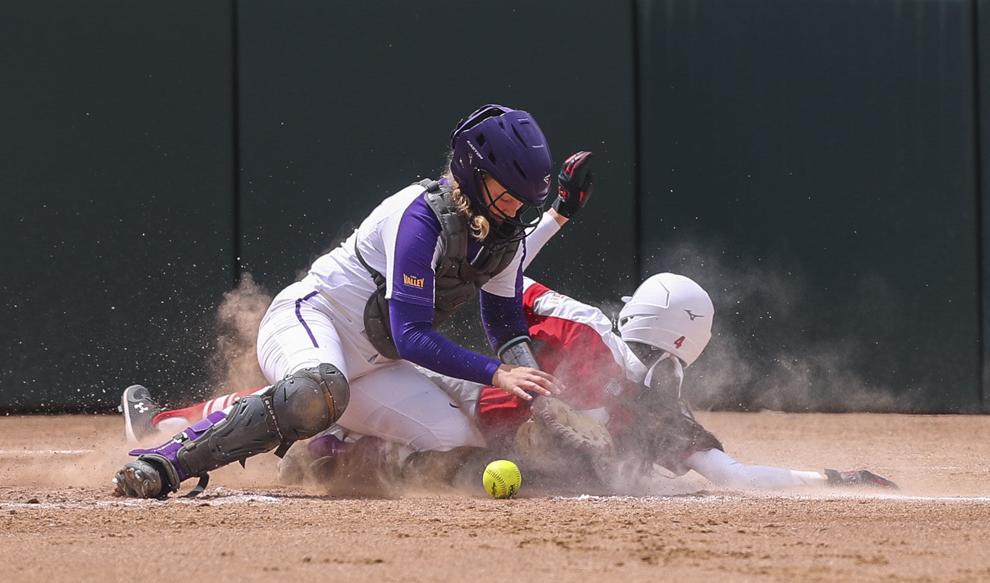 WSBall UNI vs. Bradley 3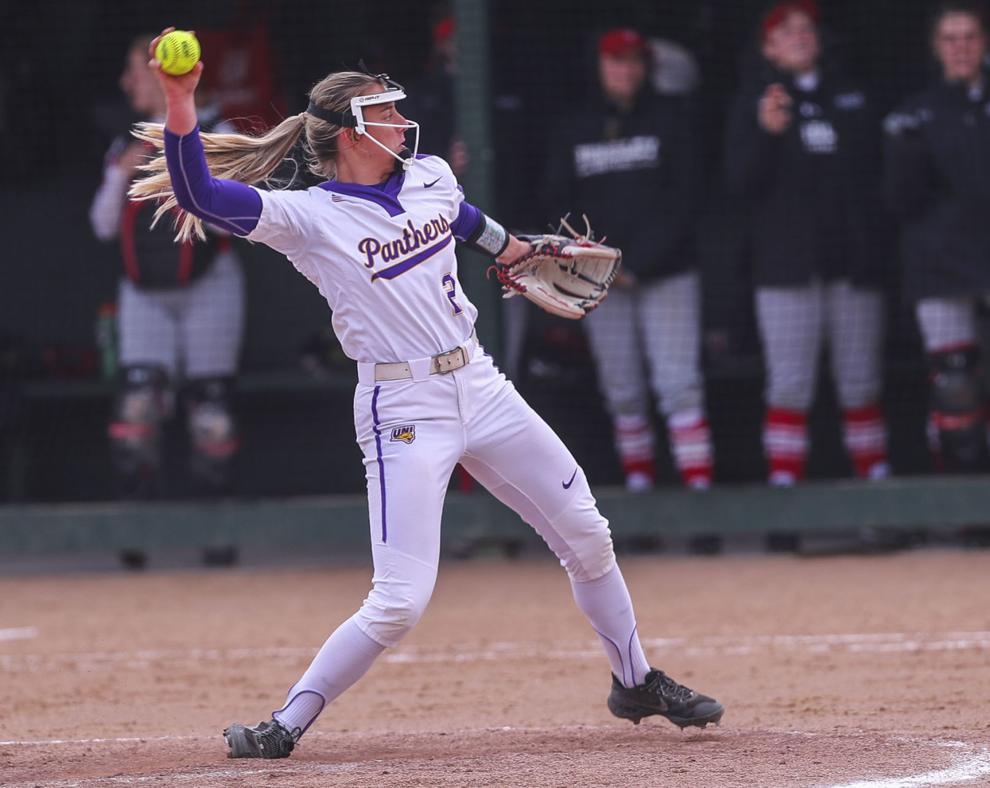 WSBall UNI vs. Bradley 4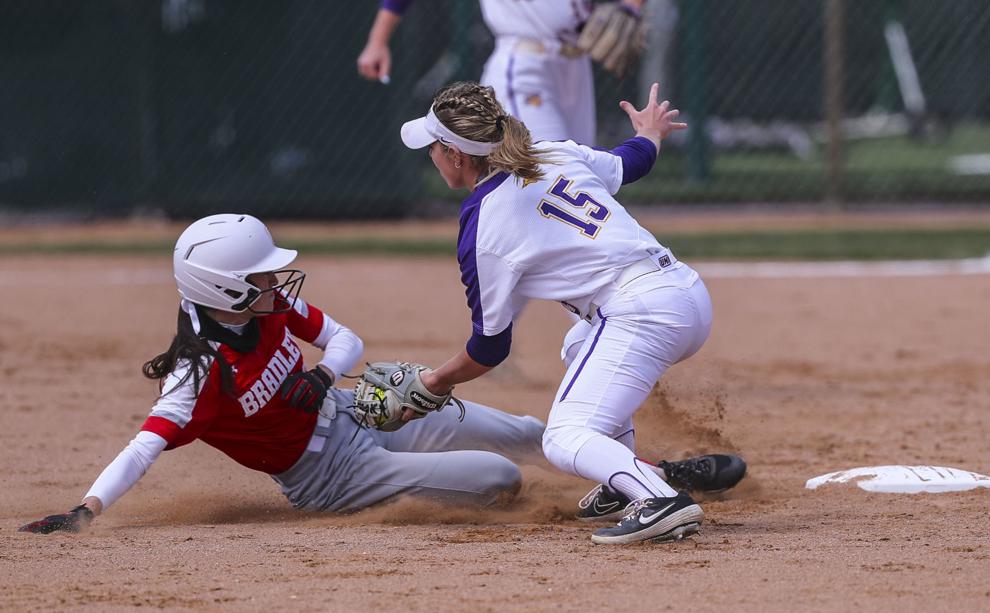 WSBall UNI vs. Bradley 5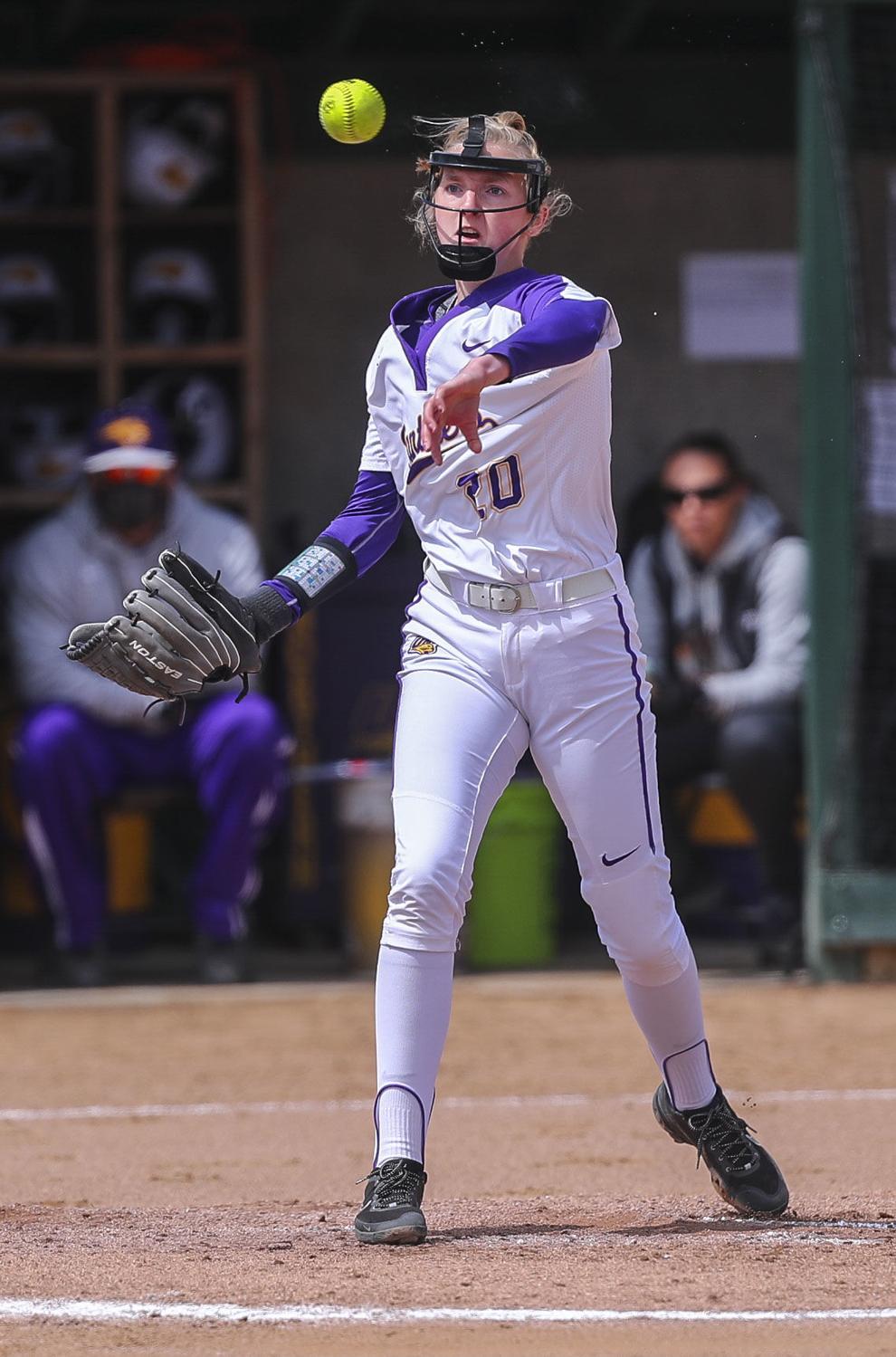 WSBall UNI vs. Bradley 6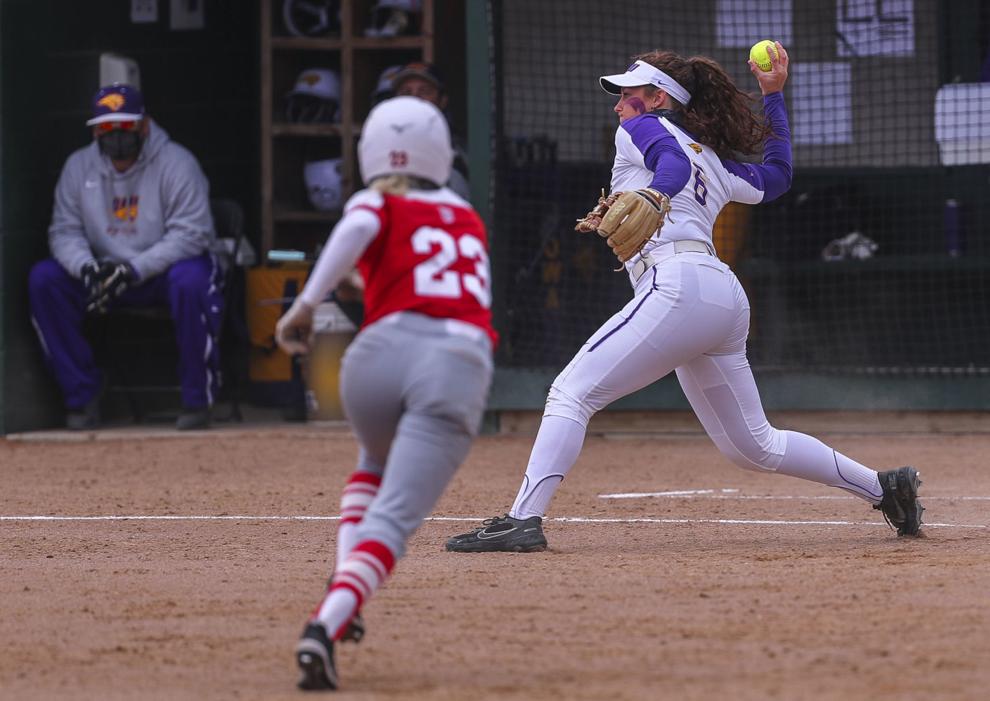 WSBall UNI vs. Bradley 7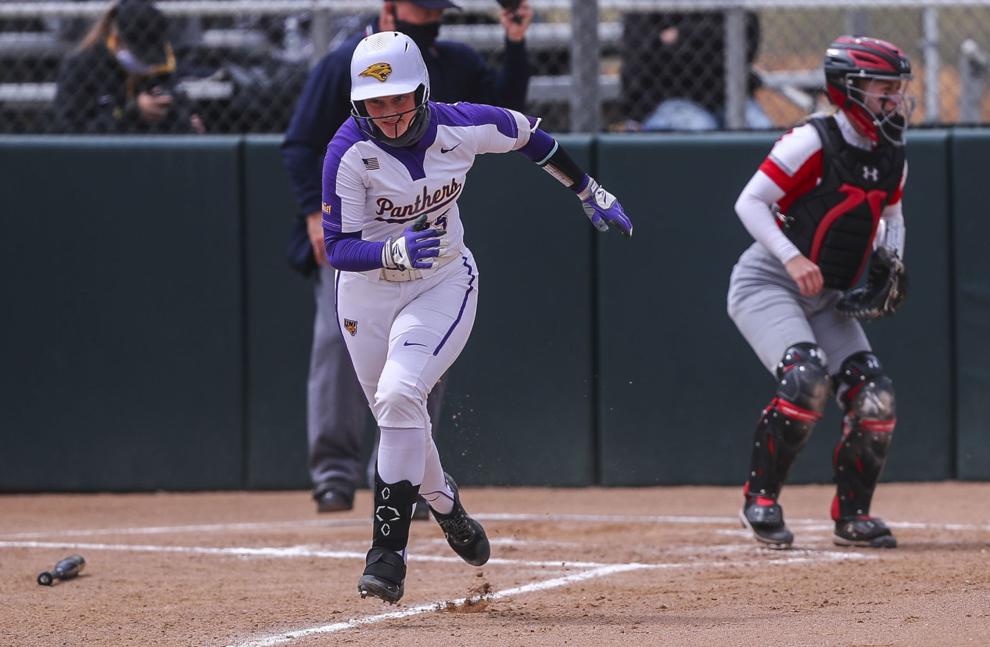 WSBall UNI vs. Bradley 8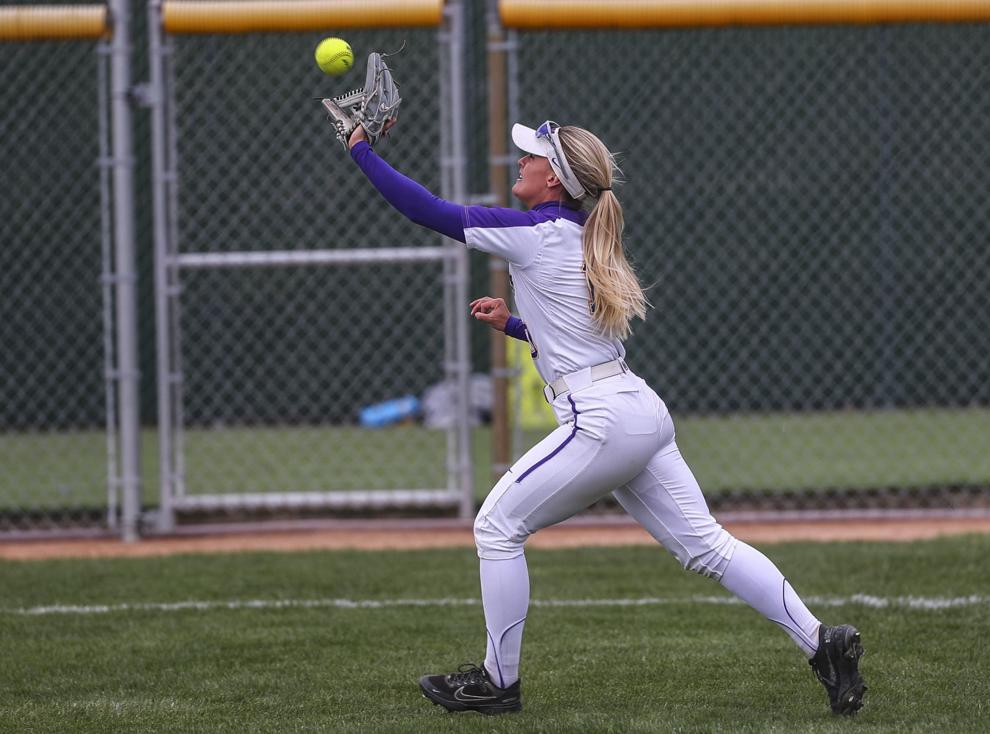 WSBall UNI vs. Bradley 9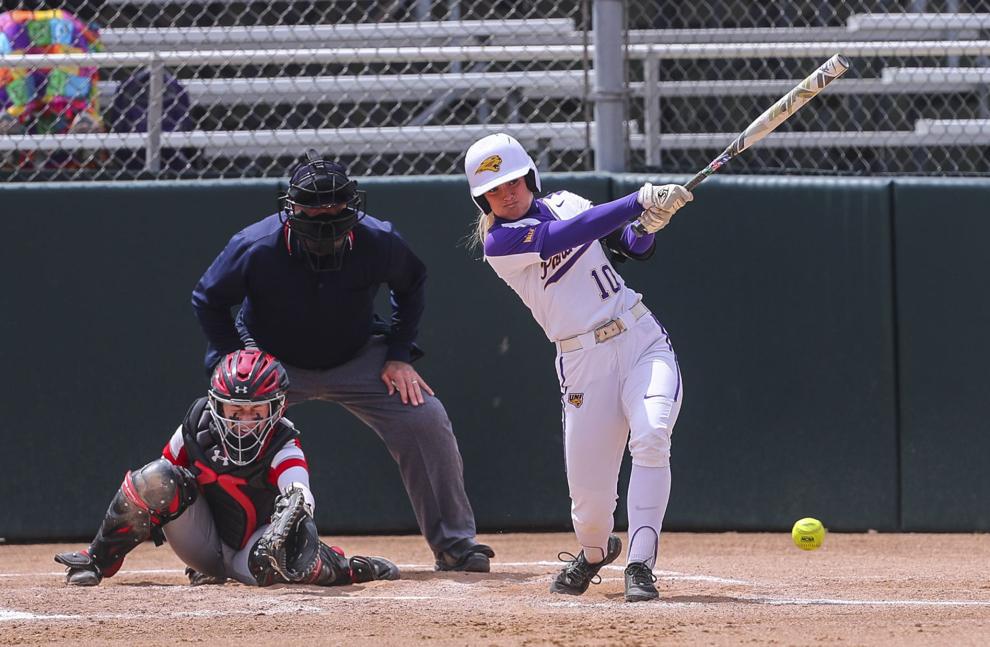 WSBall UNI vs. Bradley 10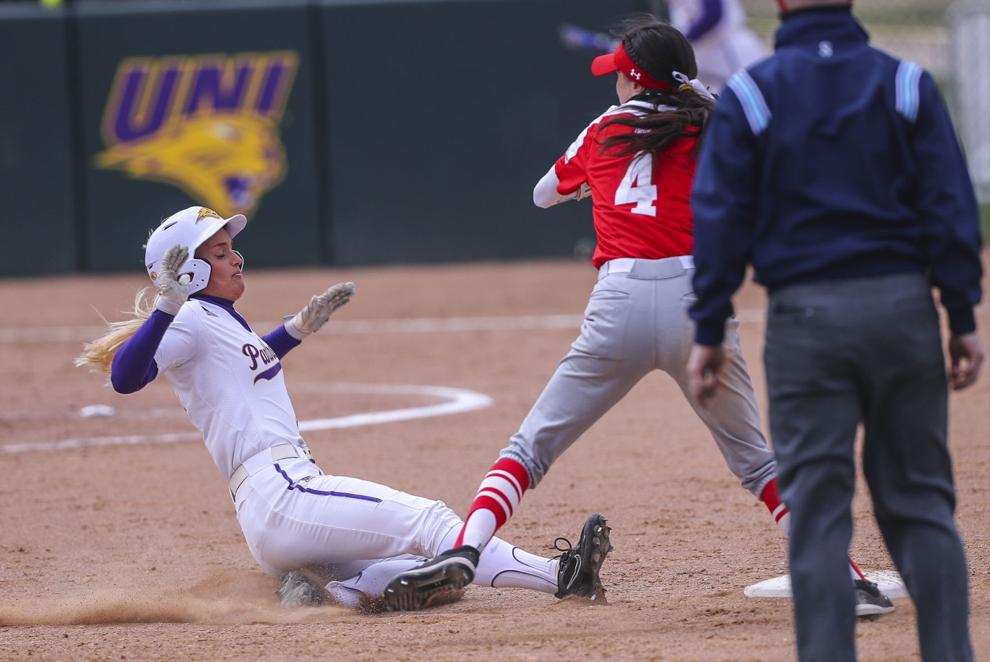 WSBall UNI vs. Bradley 11