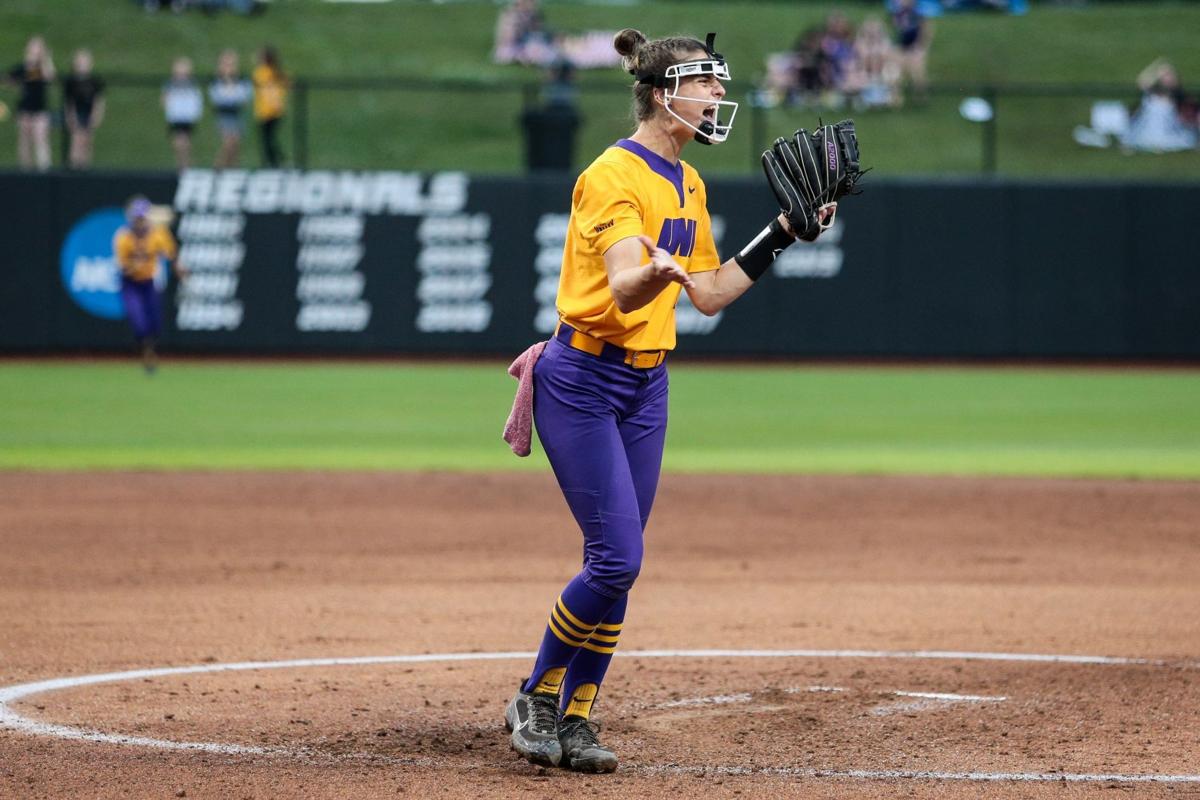 COLUMBIA, Mo. – Kailyn Packard allowed just one hit and Sammey Bunch hit her 59th career home run as Northern Iowa hammered Iowa State, 8-0, in five innings Friday in an NCAA tournament regional opener.
In a game delayed five hours by rain, UNI (32-18) jumped on the Cyclones (32-22) early to win just its second NCAA tournament game in program history.
"It was a great win," Packard said.
It will be a historic moment Friday when Northern Iowa and Iowa State square off in NCAA tournament regional softball game at Mizzou Stadium in Columbia, Mo.,, at 1 p.m. 
In the top of the second, Brooke Snider delivered the game winning hit, a two-run double that plated Taylor Hogan and Sammy Moss. With two outs, freshman catcher Emmy Wells smoked a two-run single to score Madison Parks and Bunch for a 4-0 lead.
The Panthers kept their foot on the gas in the third. Parks made it 5-0 on a single that scored Kamryn Shaffer. Shaffer led off the inning with a double.
With runners on first and second, Bunch hammered her 22nd home run of the season, a three-run shot to right field.
UNI will make its third overall appearance in the NCAA tournament Friday when it plays in-state rival Iowa State, in Columbia where the Cyclones and Panthers will join Missouri and Illinois-Chicago in a regional.
"I was expecting to get something outside so I wanted to let it travel late and drive it to right field and that is what I did," Bunch said.
The home run makes her the all-time home run queen in the Missouri Valley Conference.
Meanwhile, Packard was in control from the start. She allowed just one hit, a lead-off single in the fourth by Sami Williams. She struck out three and walked just one to improve to 22-6.
Bunch, the Missouri Valley Conference Player of the Year, leads the Panthers into the Valley Tournament at Evansville, Ind., Friday. 
'Our defense plays really well behind here," UNI Head coach Ryan Jacobs said. "They trust her. And the thing with Kailyn is she gets better as the game gets longer."
Northern Iowa 044 00 — 8 7 0
Iowa State 000 00 – 0 1 0
Kailyn Packard and Emmy Wells. Spelhaug, Charles (3) and Ramos. WP – Packard (22-6). LP – Spelhaug (13-7). 2B – UNI: Shaffer, Snider. HR – UNI: Bunch.