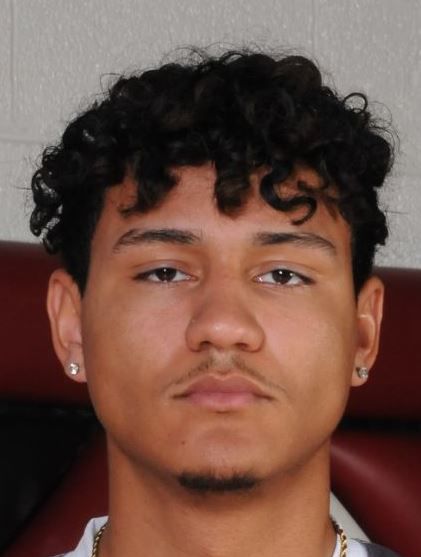 Softball
University of Northern Iowa shortstop Sammey Bunch has been named a CoSIDA first team academic all-district honoree.
Bunch carries a 3.63 GPA in Movement and Exercise Science. Bunch has previously been named a first team all-Missouri Valley Conference Scholar Athlete in 2019 and 2020 and was the 2019 MVC player of the year.
Wrestling
Several area athletes were named to the Predicament Academic all-state team.
Hudson state champion Ethan Fulcher was named the first team.
Area athletes on the second team were Don Bosco sophomores Cade and Carson Tenold. Honorable mention picks were Osage's Ryan Adams, Denver's Jacob Moore, Decorah's Elijah Mitchell, Hampton-Dumont's Carl Barkema and Union's Adam Ahrendsen.
Auto racing
Iowa Speedway's NASCAR race weekends have officially been canceled as part of the revised NASCAR schedule.
The NASCAR Xfinity Series races were originally scheduled for June 13 and August 1 and the NASCAR Gander RV & Outdoors Truck Series race was slated for June 12.
The decision to realign the NASCAR Xfinity Series and NASCAR Gander RV Truck Series race events was on account of the impact of the COVID-19 pandemic.
Iowa's first NXS race has been realigned to Homestead-Miami Speedway as part of NASCAR's efforts to reschedule all points races for all national series events for the current season. Iowa's second NASCAR Xfinity Series race and the NASCAR Gander RV & Outdoors Trucks Series race will be realigned for a future date on the 2020 NASCAR schedule.
Hockey
Area tourism professionals chose Waterloo Black Hawks games as the area's Outstanding Attraction on Thursday during the annual Cedar Valley Tourism Awards.
For each of the past 16 years, Experience Waterloo and the Cedar Falls Tourism and Visitors Bureau have spotlighted businesses, organizations, and individuals in Waterloo, Cedar Falls, and surrounding communities who enhance and improve visitor experiences. Thursday's awards ceremony was held online.
"We are very proud and honored to receive this award, because it is an affirmation of the Waterloo Black Hawks' value to our community," said Black Hawks President of Business Operations Joe Greene. "I don't need to tell anyone that times are difficult for tourism and hospitality businesses, but bringing people to Young Arena and downtown Waterloo has a multiplier effect on our business community. The entire industry will have a role in revitalizing the local economy when COVID-19 concerns diminish, and we look forward to playing our part."
Black Hawks games have an estimated $2.4 million dollars in estimated annual economic impact.
Basketball
University of Iowa women's basketball head coach Lisa Bluder was named the 2020 recipient of the Girl Scouts of Eastern Iowa and Western Illinois Leader Award.
"It's an honor to be recognized by Girl Scouts," Bluder said. "I believe in and teach their mission of building girls' character, courage, and confidence."
The annual award goes to a member of the community that instills courage, confidence, and character into young women and girls.
Coach Bluder is a lifetime Girl Scout and a longtime Girl Scout supporter.
Waterloo West senior Caleb Haag has signed a National Letter of Intent to play basketball at Upper Iowa University.
Haag is a two-time is a two-time All Mississippi Valley Conference selection and also an All-Metro selection. Haag helped lead the Wahawks to one of their best records in the history of West boys' basketball this past season.
"I want to congratulate Caleb and his family on his signing," West director of athletics Dr. Anthony Pappas said. "I also want to wish him good luck on his collegiate career at Upper Iowa University. I feel his best basketball is still ahead of him."
Be the first to know
Get local news delivered to your inbox!