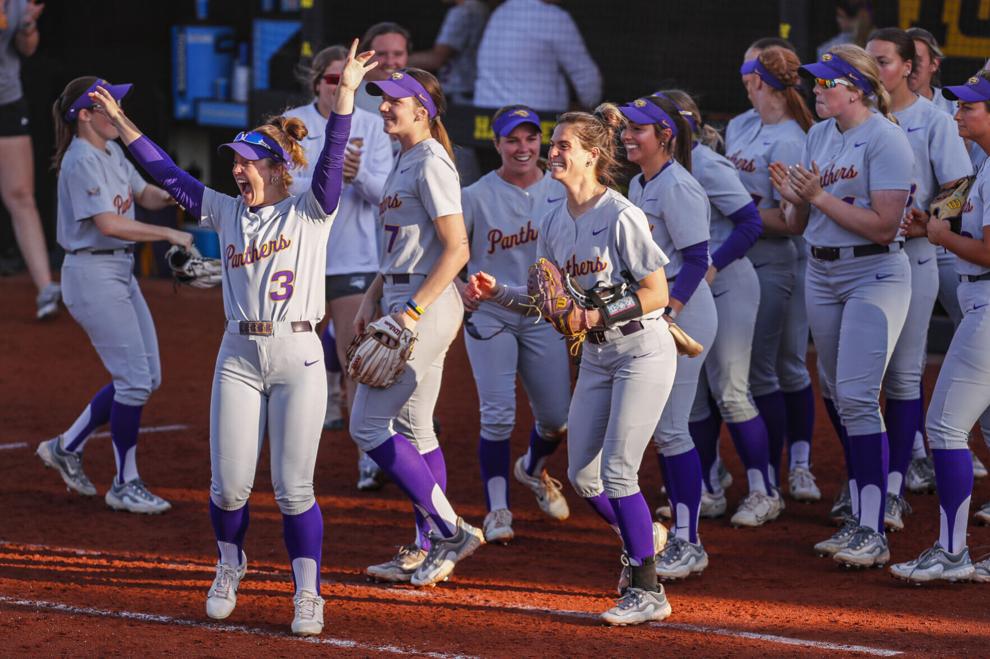 CEDAR FALLS — The Northern Iowa softball team filled its 2023 campaign with plenty of accolades and records.
The Panthers shattered program records for consecutive wins (17), conference wins (26), runs (342), doubles (95), home runs (70), strikeouts (419), batters struck out (Samantha Heyer 252) and runs batted in (Mya Dodge, 67). A number of additional records remain in jeopardy as the Panthers eye the postseason.
The UNI coaching staff of head coach Ryan Jacobs, Monica Wright and Garrett Furnal won Coaching Staff of the Year, freshman catcher Alexis Pupillo won Freshman of the Year, Heyer won Pitcher of the Year and Dodge won Player of the Year.
Additionally, seven Panthers—Brooke Snider, Addison McElrath, Taylor Hogan, Madison Parks, Dodge, Pupillo and Heyer—earned All-MVC First Team honors. Kylee Sanders and Kailyn Packard also received second team honors.
However, according to Jacobs, the Panthers want one accolade more than any other to put a bow on their incredible season.
"The most coveted one is the conference tournament championship," Jacobs said. "All the other ones are great. I think at the end of this whole thing, we will look back and really recognize those and really understand what was accomplished, but I think this group has been dead set on it since last year's last game of the year."
A year ago, the Panthers fell to Missouri State, 10-4, in the Missouri Valley Conference Championship—the third straight runner-up finish for UNI. There was no MVC Championship in 2020 due to the COVID pandemic.
Much like this season, the Panthers managed a long winning streak at the end of the 2022 season, winning 16 consecutive games before losing two of its final four regular season contests. Despite their winning streak, the Panthers missed out on a bid to the NCAA Softball Tournament after failing to earn the MVC automatic bid.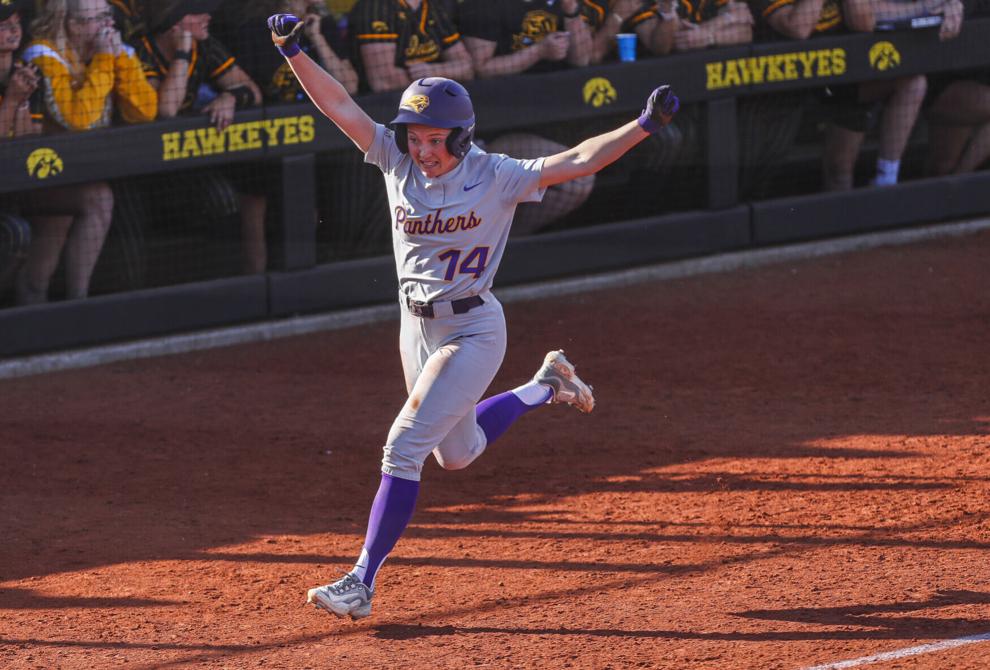 However, Jacobs said this UNI squad is not the same as last season.
The biggest indicator to Jacobs? They did not let up.
"Once we clinched a week ago, they have not taken their foot off the gas," Jacobs said. "That has been part of talking about it. The more you talk about it, the more likely it is to happen. We have learned our lesson that way in the past two years."
"But, just in the way we have competed and the way we have trained. We talk about hitting doubles and right now we are tied with Oklahoma for doubles per game. There is a lot to be said about talking about it. It comes to fruition a lot easier when it is something that everyone is buying into."
UNI surged as it neared the finish line in 2023, winning its final 17 games including a 4-2 win over Iowa and sweeping Evansville with five inning wins in the final weekend of the season.
Yet, in spite of their record-breaking play in the final month of the season, Jacobs said he does not believe the Panthers positioned themselves to receive an at-large bid if they were to fall short of the MVC crown.
"We are where we are," Jacobs said. "It is tough. It is a tough pill to swallow because what we have done throughout the entire season. It comes down to those first six games that we played. We had our opportunities there to set ourselves up for that opportunity. We did not."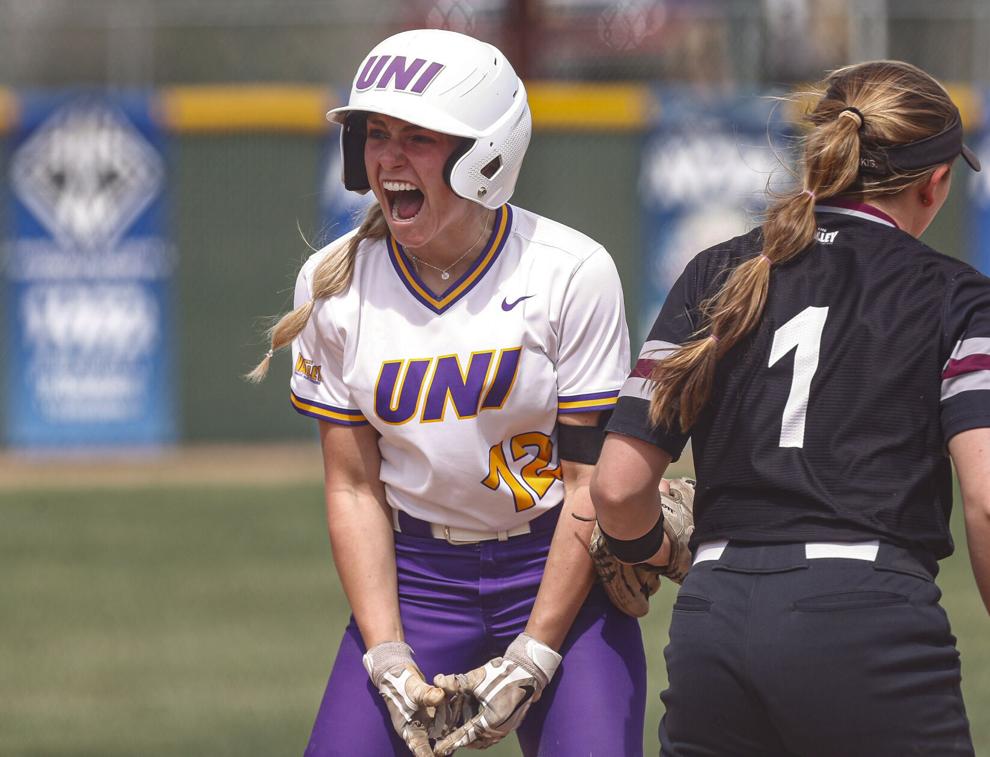 UNI opened its season 0-6 with losses to University of Nebraska-Omaha, Iowa State, South Dakota and Austin Peay including five losses at home during the Doc Halverson UNI-Dome Classic. The Panthers lost to both the Mavericks and Cyclones twice.
Their stumbling out of the gate did not deter the Panthers, however.
"We have done everything we can possibly do since then," Jacobs said. "We still have some work that we can do and it is in our control. We are going to go out there and do the best that we can."
As the No. 1 seed in the MVC tournament, UNI received a bye to the quarterfinals. The Panthers will face Drake at 10 a.m. on Thursday.
Coverage for the entire tournament will be available on ESPN+ with a subscription.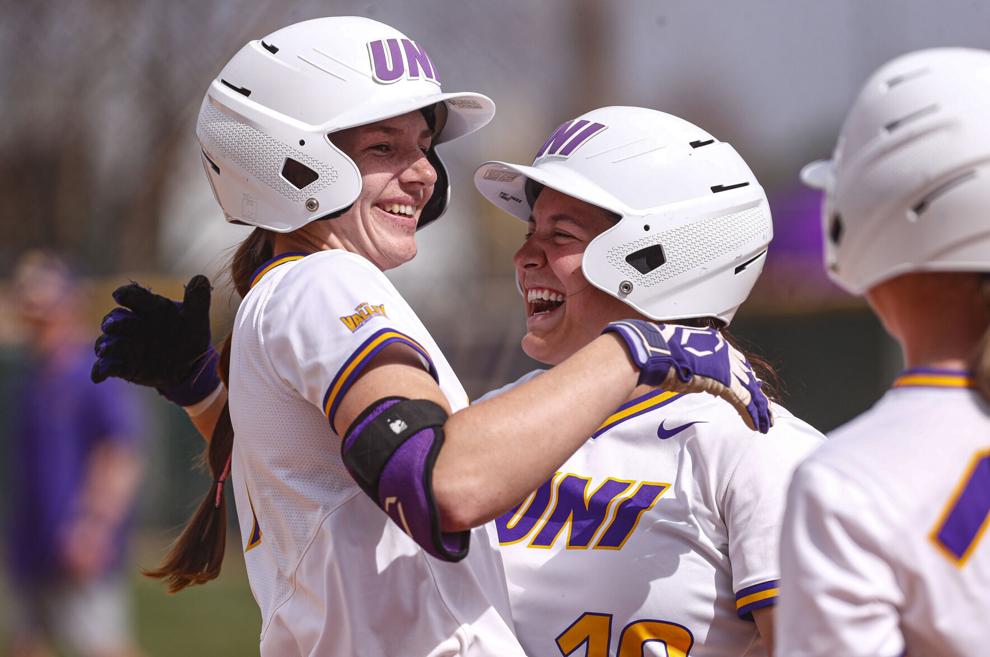 Jacobs said he expects the biggest challenge to be a matchup against the two MVC teams UNI did not see during the regular season.
"The biggest challenge is going to be if face a team that we have not seen in Belmont or Missouri State," Jacobs said. "But, it will be the first time for them seeing us too. So, I feel good about if we just take care of our business—do what we have doing all year long, stay consistent, stay professional—we will put ourselves in a good spot."
The structure of the bracket prevents UNI from seeing either Belmont or Missouri State until the championship game on Saturday at the earliest.