CEDAR FALLS – The University of Northern Iowa softball team made enough adjustments Saturday afternoon to salvage a Missouri Valley Conference doubleheader split.
UNI found itself down six runs after the top of the fifth inning during a 6-3 game one loss to Bradley. Panthers' ace Kailyn Packard shut the Braves down during a 4-1 victory in game two.
"She's done a fantastic job and our team feeds off of her energy," UNI coach Ryan Jacobs said of his redshirt sophomore game two starter. "She brings it for us in the circle and competes really hard. That's something that is easy to get behind when you're playing defense and hitting for her because you see her passion and energy and it makes you want to better yourself."
Packard is now 10-2 against Missouri Valley Conference opponents with a 1.79 ERA. She felt her timing was off early in game two with pitches often missing high. Bradley scored a run off Samantha Smith's double as the Braves sent nine to the plate over the first two innings.
UNI's defense helped Packard settle into game.
In the top of the third, Emmy Wells cut off a line drive that held Stacia Seeton to a single. Third baseman Brooke Snider fielded a hard-hit grounder during the next at bat and fired the ball to second baseman Taylor Hogan who relayed it over to Daryn Lamprecht for an inning-ending double play.
"Seeing that out of my D was huge because I knew I could just throw it and trust it and they had my back," Packard said.
Bradley didn't have much of a chance down the stretch as Packard struck out four of the final five hitters. The UNI starter finished with seven strikeouts versus one walk and scattered six hits.
UNI's offense missed opportunities to keep pace with Bradley early in the opener before scoring one run in each of the final three innings. The Braves went up 6-0 when Camryn Monteer plated three with a two-out single in the fourth inning. The Panthers had the tying run at the plate in the seventh before a grounder to shortstop gave Braves starting pitcher Grace French a complete-game victory.
Lamprecht delivered for UNI's offense in game two with a two-run opposite field homer to right with two outs in the bottom of the first inning. Sammey Bunch doubled and scored on a sacrifice fly by Emmy Wells in the third inning. Madison Parks added a hustle double on hit to shallow left in the fifth before coming home on a double to center by Wells.
"In the second game we made adjustments offensively a lot quicker," Jacobs said. "We just really kind of came out flat in that first game."
UNI (23-16, 13-5 MVC) entered the day one-game ahead Illinois State in the win column and three games back of the first-place Redbirds in the loss column in the race for a league regular season title. That big series will take place next weekend in Normal, Ill.
The Panthers conclude their set this weekend at 11 a.m. today before hosting Drake in a Tuesday mid-week game at Robinson-Dresser Complex.
"I've got to do a better job on my end to make sure that we understand what we're playing for every day," Jacobs said. "We're right in the thick of things for a conference championship and you've got to come to play every day.
"You've got to have a level of consistency in your game and you can't have those letdowns because you'll give up a game like we did in that first one by not being ready to play."
Packard says her team has come together nearing this stretch run of the season.
"We're fighters," Packard points out. "We love to have fun. We always come out with a fight and we're a family. We all get along so well."
Photos: Northern Iowa softball vs. Bradley University, April 24
WSBall UNI vs. Bradley 1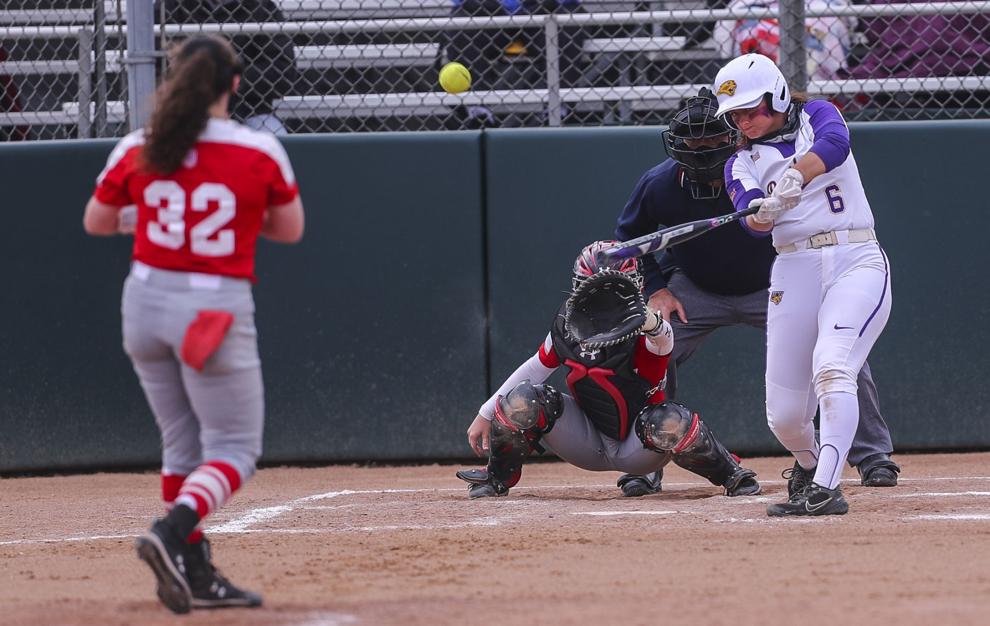 WSBall UNI vs. Bradley 2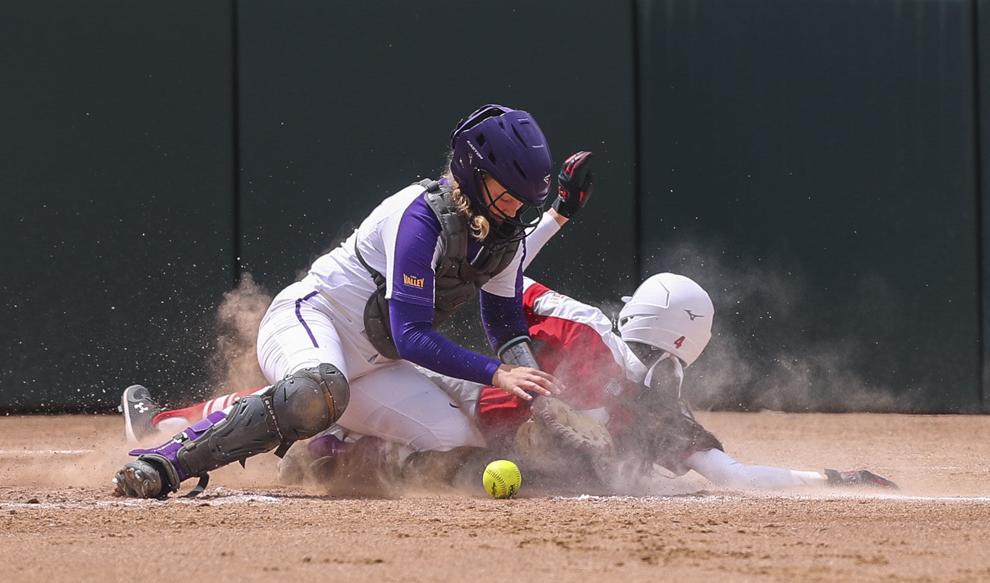 WSBall UNI vs. Bradley 3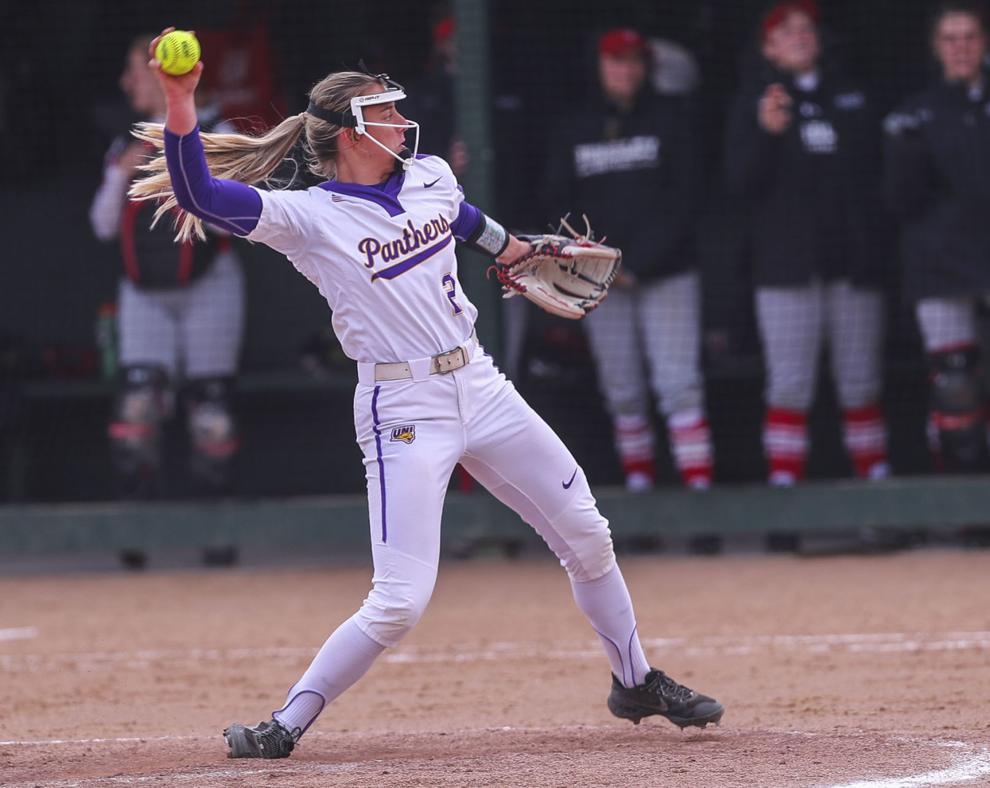 WSBall UNI vs. Bradley 4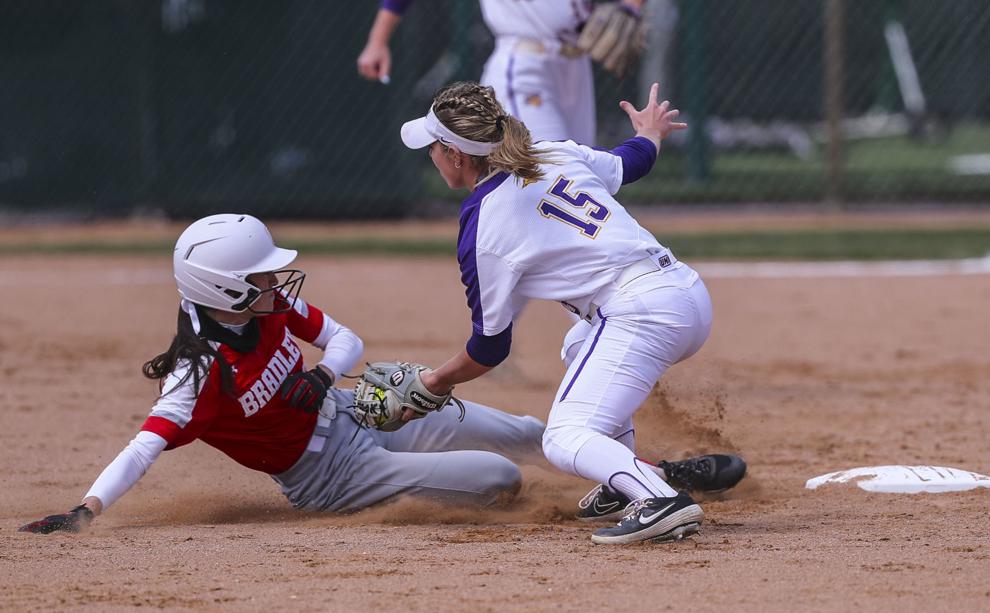 WSBall UNI vs. Bradley 5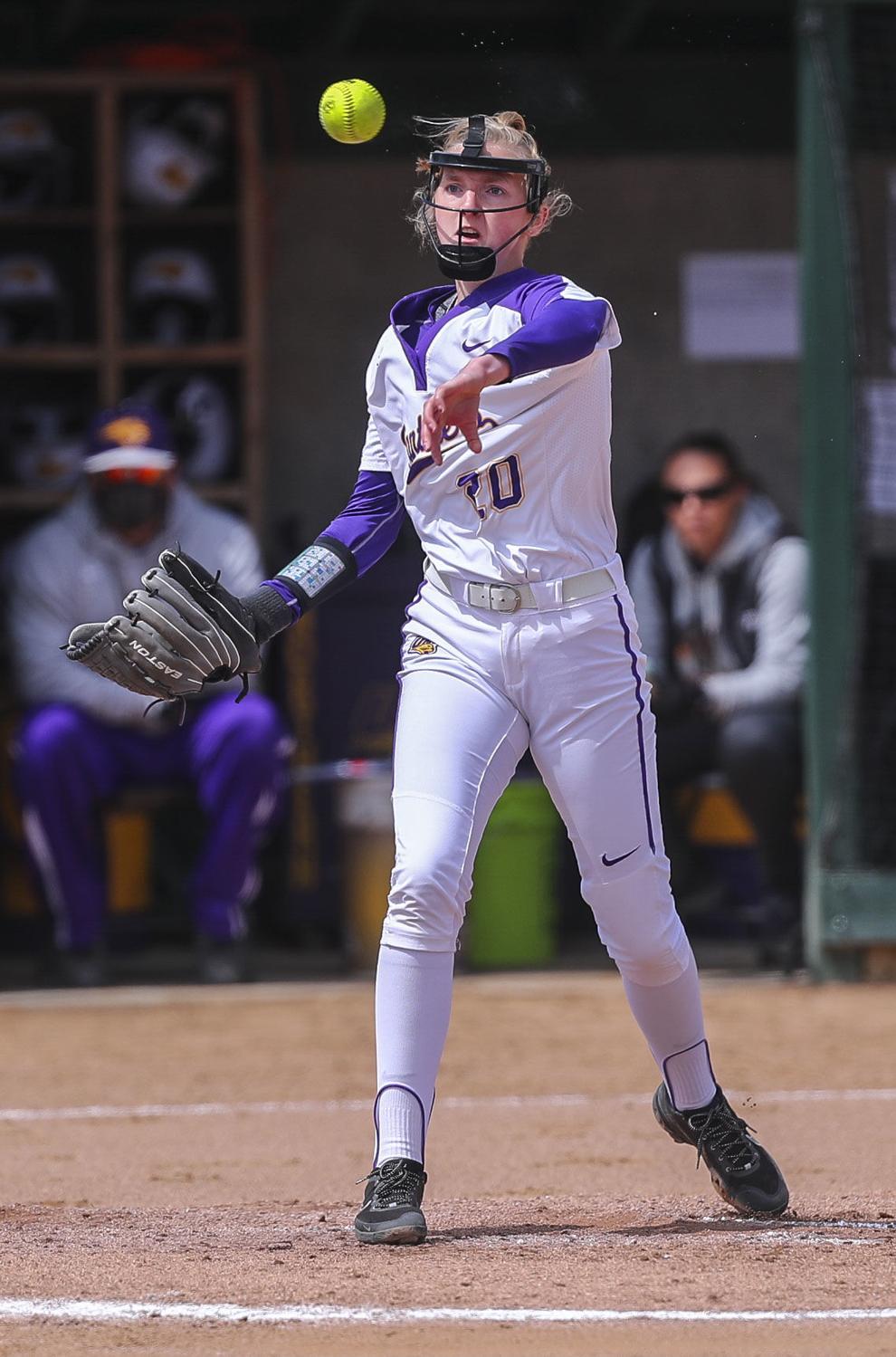 WSBall UNI vs. Bradley 6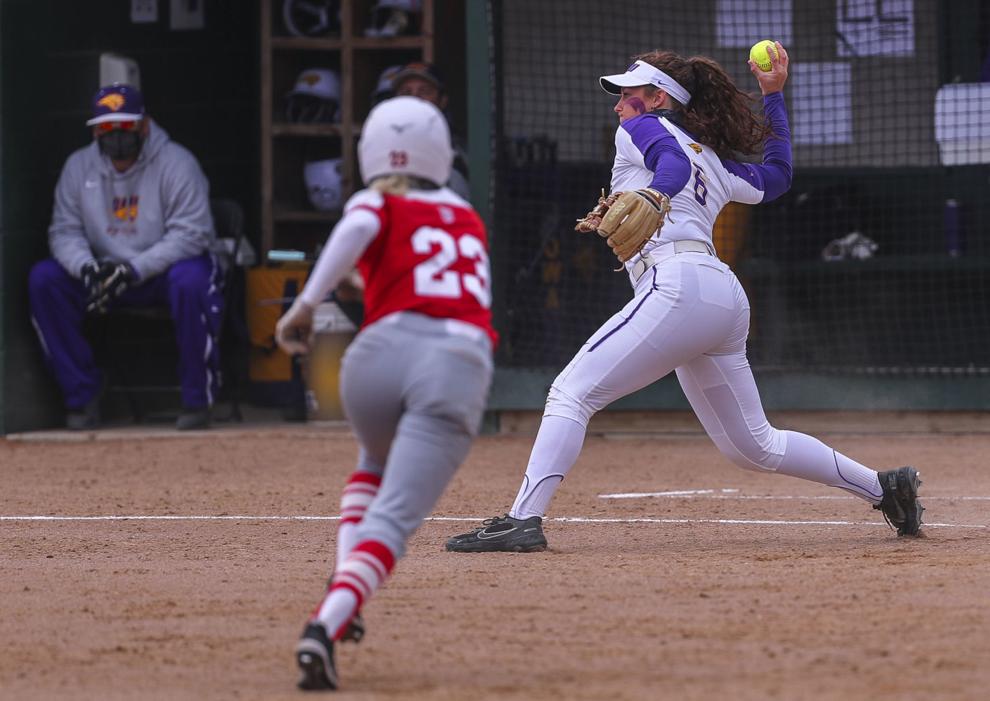 WSBall UNI vs. Bradley 7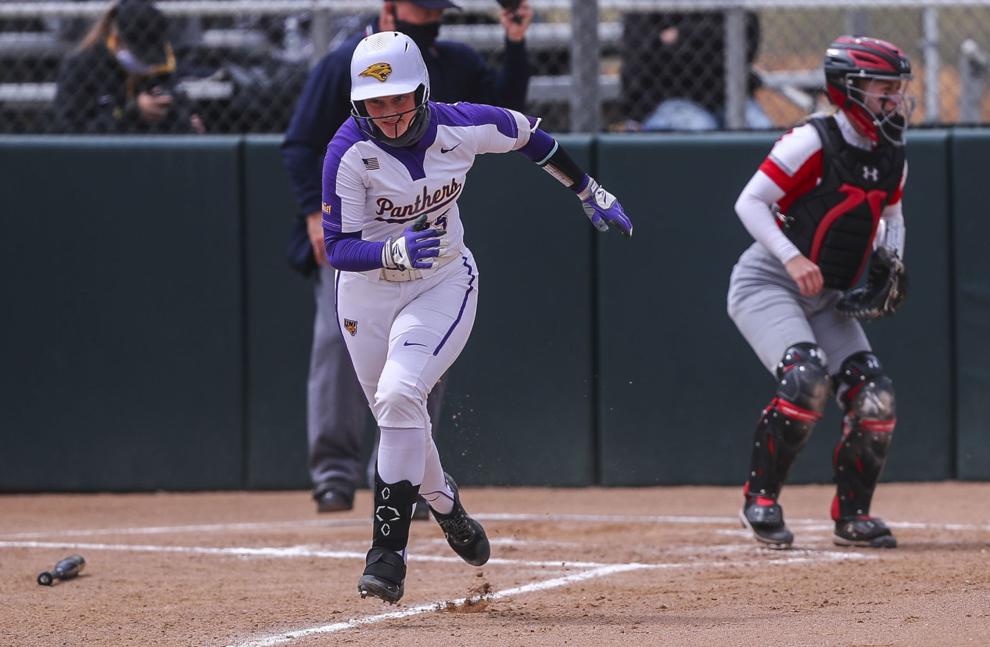 WSBall UNI vs. Bradley 8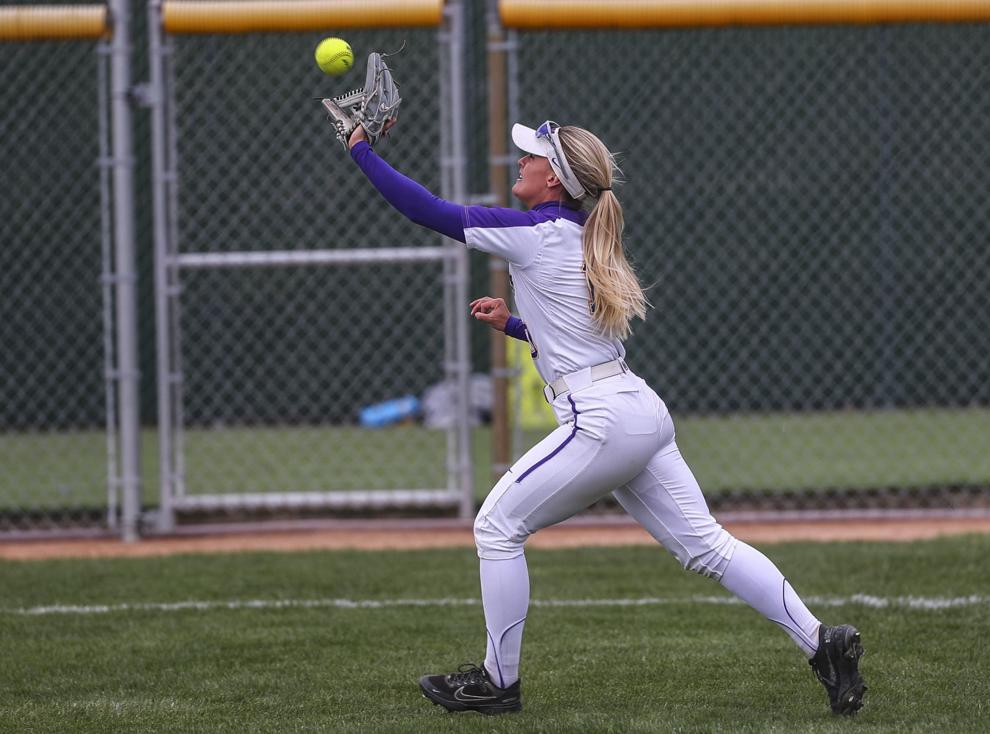 WSBall UNI vs. Bradley 9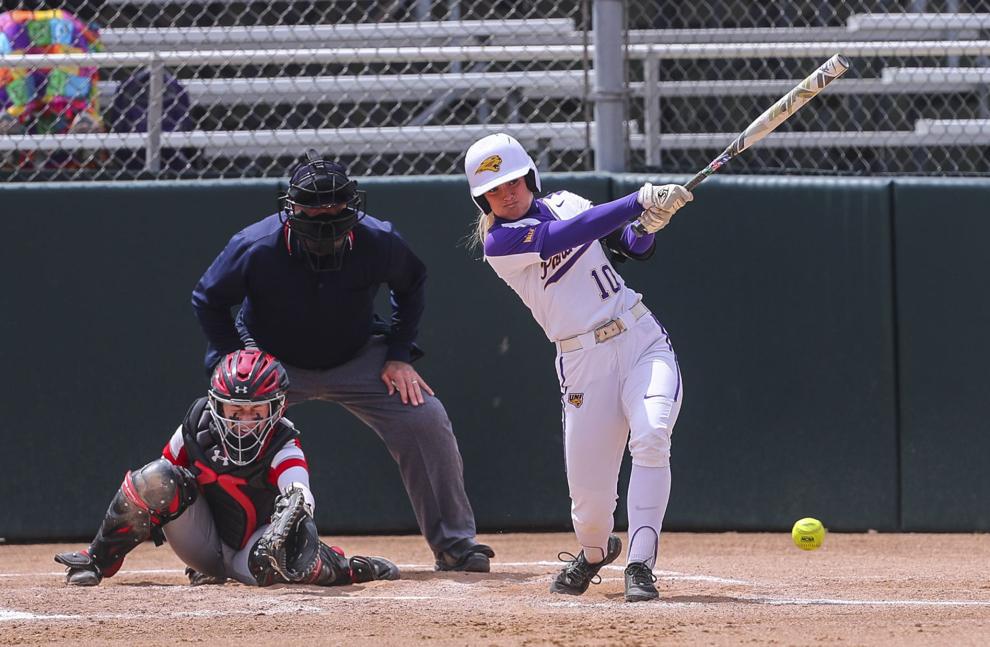 WSBall UNI vs. Bradley 10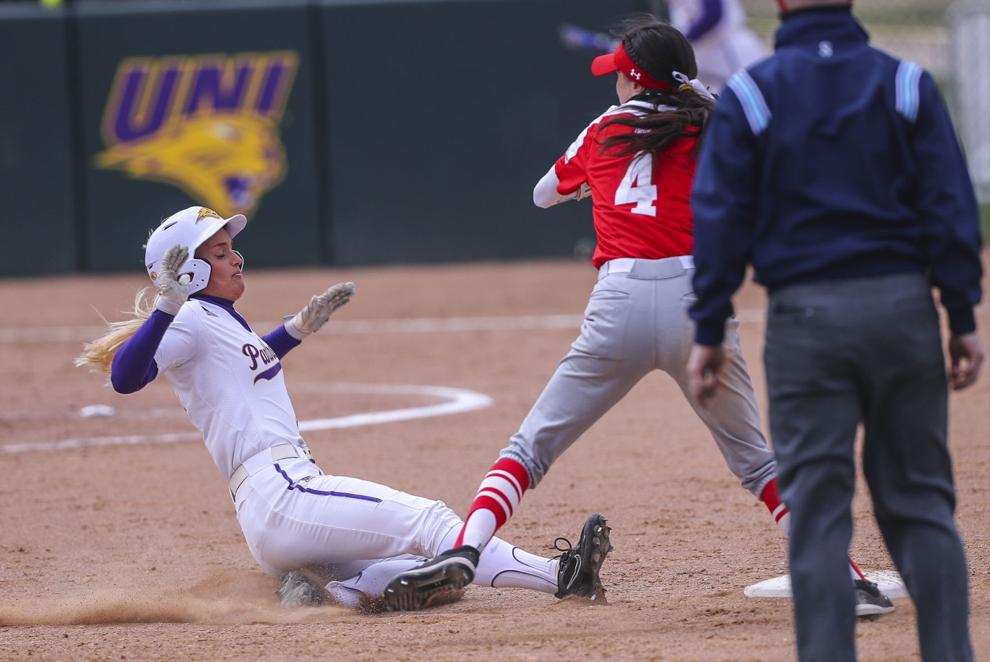 WSBall UNI vs. Bradley 11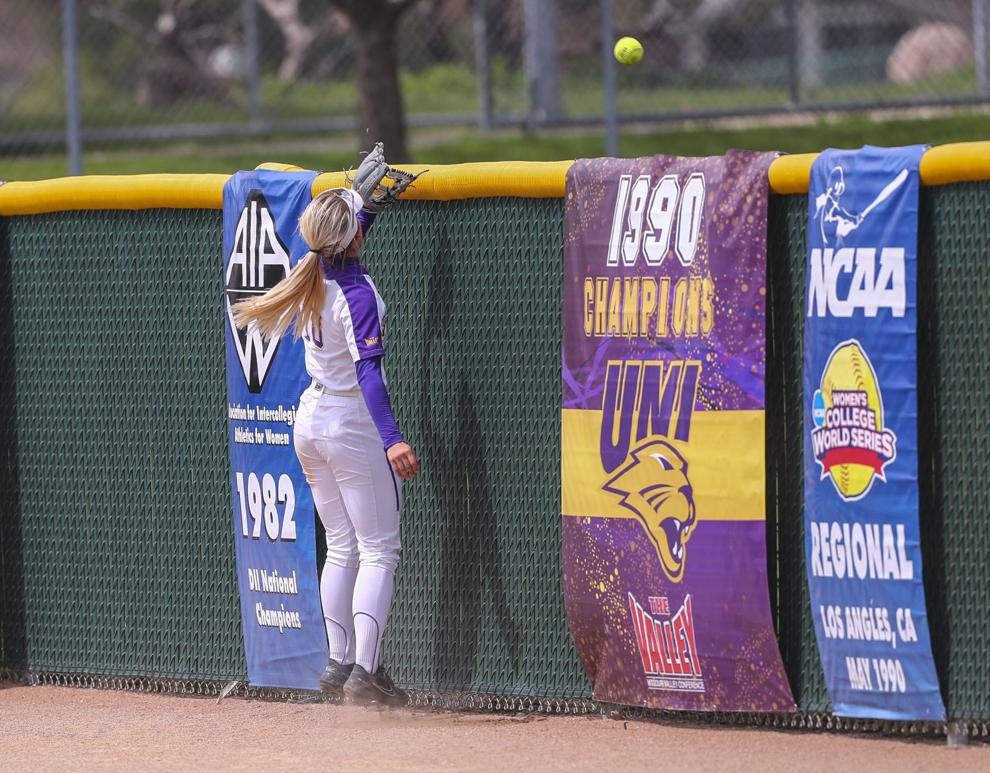 Bradley 200 310 0 – 6 7 2
Grace French and Avery Blume. Erica Oler, Hailey Sanders (3), Samantha Heyer (6) and Emmy Wells. WP – French (6-4). LP – Oler (5-5). 2B – Blume (Bradley). 3B – Lucy Mead (Bradley). Wells (UNI) HR – Brooke Snider (UNI) .
Bradley 010 000 0 – 1 6 0
Camryn Schaller, Taise Thompson (4) and Jordy van der Werf. Kailyn Packard and Emmy Wells. WP – Packard (15-5). LP – Schaller (4-3). 2B – Samantha Smith, Thompson (Bradley), Sammey Bunch, Madison Parks, Wells (UNI). HR – Daryn Lamprecht (UNI)