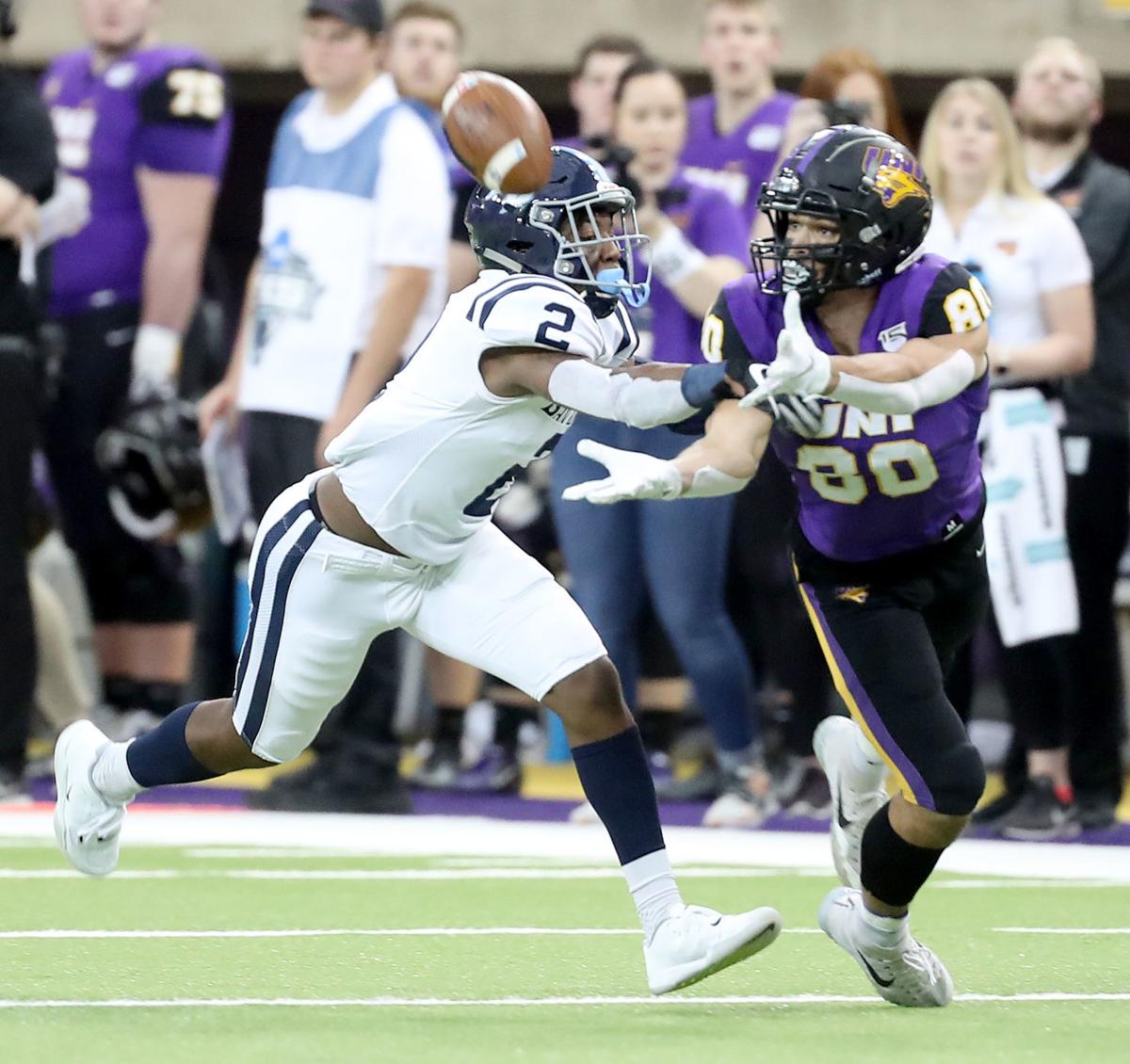 CEDAR FALLS – The University of Northern Iowa announced Friday that seven student-athletes and one staff member involved in voluntary workouts have tested positive for COVID-19.
The positive tests come after over 150 student-athletes and staff have been tested.
Voluntary workouts have continued on campus, but the positive tests forced the university to close its weight room this week for a deep cleaning ahead of the July 4th holiday with the plan to reopen the room on Monday.
"We feel like these positive tests are indicative that our screening protocols are working," Director of Athletics David Harris said in a statement. "Because of the holiday weekend, we thought it would be best to extend our scheduled closure and thoroughly clean the weight room to make sure we are doing everything in our power to keep our student-athletes safe. We are acting out of an abundance of caution."
The university said in its statement that all workouts on-campus have included thorough screening, social distancing, wearing face coverings and disinfecting all equipment used. Conditioning drills have taken place in large areas or outside when possible and all workouts are monitored by strength and conditioning and athletic training staff to ensure compliance to the procedures put in place.
All student-athletes that are tested have been required to self-quarantine and are not allowed in UNI facilities while tests are pending. Any that test positive are required to quarantine for the recommended 14 days after the positive test.
The Panthers football team had resumed voluntary workouts on June 8 in the first of a staggered process to bring student-athletes back onto UNI's campus. Women's soccer, cross country, volleyball, and women's and men's basketball athletes returned June 15 and all remaining sports were scheduled to return June 29.
In order to participate in the workouts, the student-athletes were required to undertake a coronavirus screening and have temperatures checked. If an athlete had any symptoms or a temperature above 100.4 degrees they weren't allowed inside UNI's athletic complex.
In addition, football players, after passing the screening, were allowed inside UNI athletic facilities in groups of 10 while entering the weight room one way and exiting in another at the completion of the workout. The weight room was also sanitized after each group completed their workout.
During workouts, the athletes were allowed to remove their masks,
At the time of return Harris and Northern Iowa's staff had a detailed plan in case of a positive test.
"Someone is going to be exposed," Harris said in early June prior to the return to campus. "Someone is going to text positive, and the important thing for us is to make sure under the guidance of medical experts, doctors and our training room we have a plan in place for how those student athletes are going to be handled, how we can get them the best care we can get, but also isolate them so we can as best as possible prevent the spread to other student athletes that are currently working out within our facilities."
Be the first to know
Get local news delivered to your inbox!