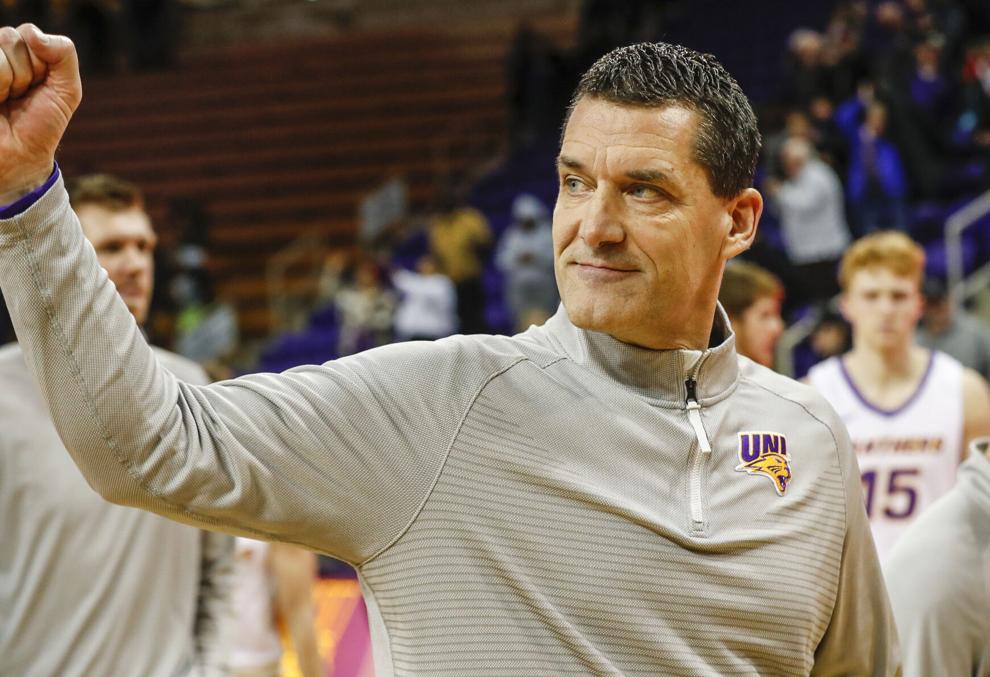 CEDAR FALLS — Two things can be true as Northern Iowa looks back on its 2022-23 men's basketball season.
Panthers head coach Ben Jacobson described the now-completed season as both "fun" and one in which his team did not find enough success.
"It was a blast," Jacobson said. "We have not had very many season where our record has been .500 or under. We just have not had many. Usually, when you do, it is not that much fun—it was a blast."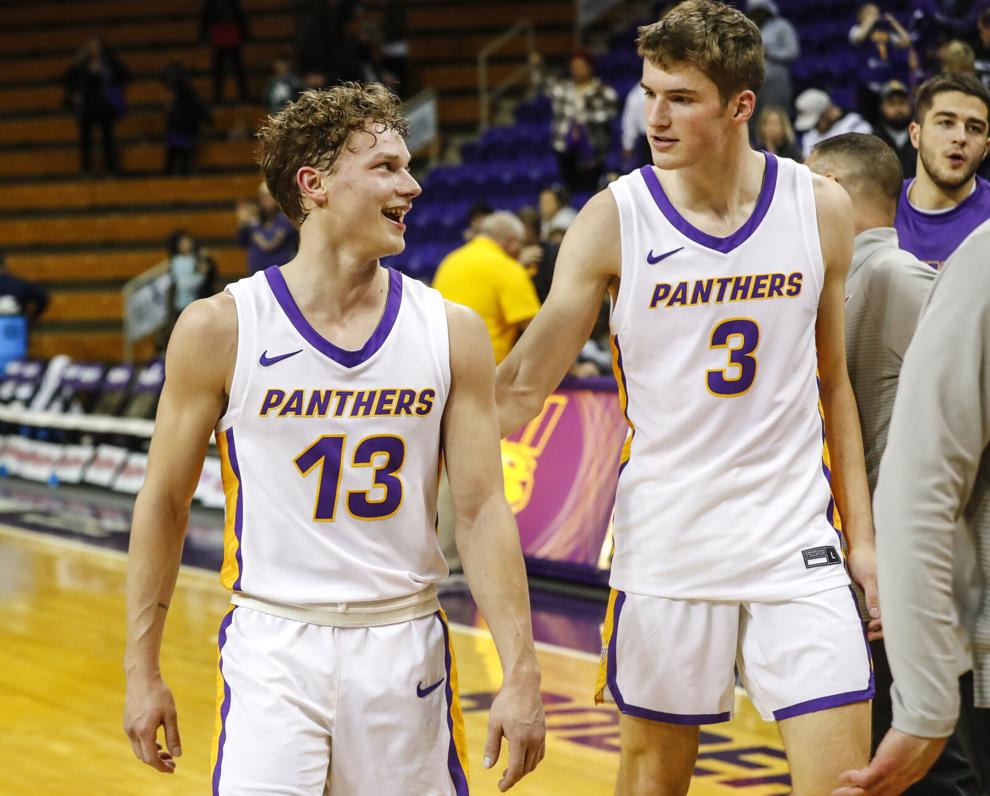 "Does that mean we like what our record was and where we finished and getting beat in a quarterfinal game? Well, no…We did not play well enough in February, but I love what our guys did this year."
UNI's 14-18 record in the 2022-23 season marked only the fourth instance of the Panthers finishing below .500 in Jacobson's tenure in Cedar Falls.
An injury to its most experienced starter Nate Heise in November left guard Bowen Born as the only player with more than 20 games as a starter in the UNI lineup.
The experience-bereft Panthers struggled through the first two months of the season, reaching the New Year with a 5-8 record after struggling through their non-conference slate with a 3-6 record.
However, those first two months played a vital role in what came next according to Jacobson.
"We learned a lot this year," Jacobson said. "We learned a lot about winning at this level. We played pretty good basketball in November and December—played really hard. That is something this team did all year…but, we had to learn how to make some plays. Individually, and as a team, make plays that will win you the game."
Despite their early struggles, UNI turned a corner in the final two weeks of December with wins over Towson, St. Bonaventure and Illinois State. The Panthers carried that momentum into January and the start of their full-time conference schedule. UNI won six of its first seven games in the New Year.
By the end of January, the Panthers had positioned themselves in a four-way tie for second place in the Missouri Valley Conference at 8-5 and one game back of the three teams tied atop the Valley standings on February 1.
The Panthers lost their first five games in the penultimate month of the season to cap a six-game losing streak and slump to eighth in the standings by the end of the regular season.
According to Jacobson, the Panthers need to take another step forward at the end of January as they did to start conference play.
"What it was going to take was doing it one more time," Jacobson said. "The improvement we made from November to December in learning how to win some games and get that done in January. We had to it again."
"What we saw in February was Bradley, Drake, Belmont, Southern [Illinois] and Indiana State. Those teams did not make as many mistakes…The teams that are going to win in February are the teams that are not going to make as many mistakes. We were still making some mistakes."
For as disappointing February as the Panthers put together, they managed a 75-62 round one win over Illinois State in the Arch Madness tournament before falling to Bradley 72-66 in the quarterfinals in a spirited effort.
The resurgent conclusion left room for optimism to abound next season when the Panthers take the court more veteran, more grizzled than the underclassmen-laden squad of this past season.
"We had a really good edge to us and a really good bounce in our step," Jacobson said. "It was fun to see. It is not an easy thing to do once you have had it at that level like we did in January and then you go that long not having that same level of success."
As they turn the page to the offseason, the Panthers look forward to the return of Heise and star forward Austin Phyfe, who spent the entire season in a non-playing role due to complications from long COVID and blood clots.
Jacobson called Heise "close" to returning to the court and estimated the sophomore would return to the court in two weeks.
"When we get back from Spring Break, he is pretty well 100%," Jacobson said. "When I say 100%, we will start with shooting, ball handling, moving around on the court—doing that kind of stuff. [He is] not cleared for live 1-on-1, 3-on-3, pickup games. Not cleared for that in two weeks, but cleared to take the next step."
As for Phyfe, Jacobson said his next checkup with the Mayo Clinic in Rochester, Minnesota will come in early-to-mid April.
"He has earned a break as much as anybody we have all been around," Jacobson said. "He does not feel like he deserves a break, but, he and I have talked about it a lot, he knows this and he has earned it."
Paperwork on his medical hardship waiver which would grant the forward a sixth year of eligibility will be filed following the conclusion of the men's college basketball season nationwide.
If Phyfe is granted an additional season of eligibility, the Panthers would sit at 18 rostered players—14 scholarship and 4 walk-ons—including incoming freshmen next season.
"Austin's situation…is a big part of the equation," Jacobson said. "Beyond that, that number is a little high, but it is manageable…The number is—at this point—a lot depending on what happens with Phyfe."
Players utilizing an additional COVID year do not count against the 15-player NCAA roster cap though they do factor into the scholarship count.