NASHVILLE — Northern Iowa could not overcome a 13-point halftime deficit as the Panthers fell to Belmont, 76-72, Saturday in the first meeting between the two programs.
UNI head coach Ben Jacobson took the blame for the Panthers defensive struggles which led to the hole which UNI found itself in early.
"We had about 90% of the game plan defensively correct," Jacobson said. "But, the problem was the 10% that we were going back and forth on. At the end of the day, that is a decision I make with the input of the coaches and the players. There was just one piece of it that that did not help us and it hurt us on a couple of possessions."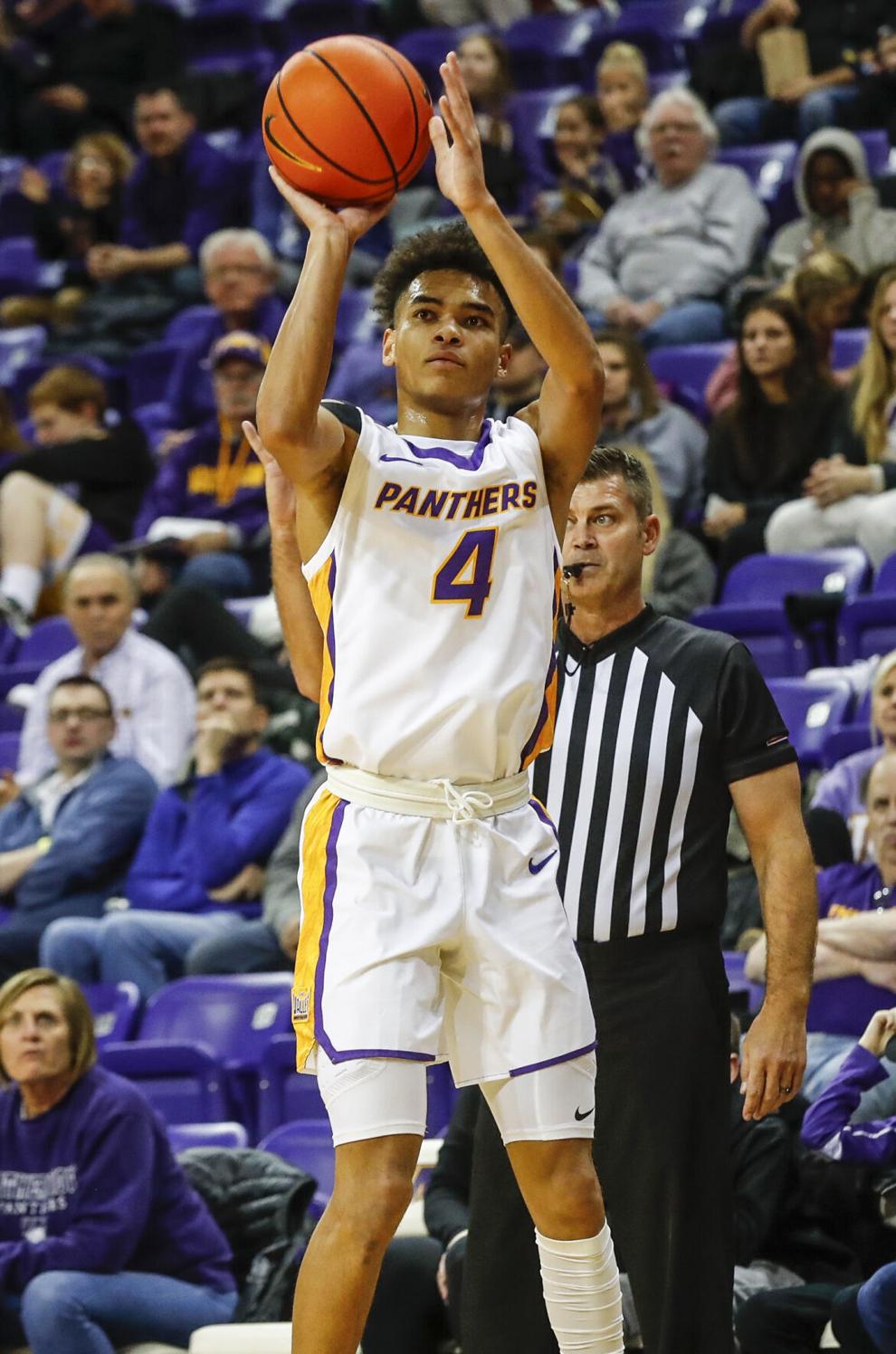 Jacobson also added he felt the Panthers did not defend the ball well enough in the first half.
"It just felt like it was too easy for Belmont in the first half," Jacobson said.
Belmont showed off its perimeter shooting early and often, sprinting out to a 21-12 lead in the first seven minutes of action. Four different Bruins cashed in from deep as Belmont drilled 5-of-7 three-point attempts.
The Panthers struggled to muster a counter punch as UNI fell behind 37-21 with seven minutes to go in the first half.
Belmont's ability to keep UNI star guard Bowen Born in check served as one of the biggest factors in the Bruins dominance. According to a report by ESPN sideline reporter Noah Syverson, the Bruins prepared specifically for the Missouri Valley Conference leading scorer.
The Bruins preparation paid off as Born managed just seven points—his lowest first half output in conference play this season—on 2-of-4 shooting as the Panthers top offensive option in the first half.
Without Born's usual scoring punch, the Panthers headed to the locker room at halftime with a 13-point, 44-31 deficit.
Belmont's Ben Sheppard and Ja'Kobi Gillespie provided the bulk of the scoring in the first 20 minutes as both hit double figures with 12 and 10 points, respectively. As a team, Belmont went 10-of-16 from the perimeter in the first half.
During the half, the Panthers adjust how it defended the ball screen and found more success defensively in the second half.
"You have to find a little bit of rhythm and momentum with your defense," Jacobson said. "We did finally in that second half with being able to stack up a couple stops."
Out of the break, UNI scored the first five points of the second half to trim the Bruins' lead to eight points—the first single digit lead for the Bruins in over 14 minutes of action.
Belmont resumed its three-point barrage to build its lead back up to a 16-point, 56-40 advantage with 13:01 remaining in the game.
The Panthers continued clawing away at the Belmont lead and cut it to seven points on a Drew Daniel three-pointer with 6:16 to go in the contest.
UNI followed up Daniel's triple by forcing a pair of Belmont misses and one turnover to get a chance to limit the Belmont's advantage to a two possession lead.
Landon Wolf converted on a layup to make it a five-point ball game and smallest lead for Belmont since the 5:18 mark of the first half.
With Born forced out of the game due to an injury, freshmen guards Michael Duax and Trey Campbell powered the UNI comeback as the duo combined for 14 points on 6-of-6 shooting in the first 16 minutes of the second half.
With 1:41 remaining in regulation, Campbell hit a turnaround jumper to make the score at 70-68, putting UNI within one possession of the Bruins.
In spite of Belmont failing to make a field goal for the final 4:08 of regulation, the Bruins went 7-for-7 from the free throw line to secure the win.
Jacobson said he does not expect Born's injury to cost him any additional time.
"At the point that Bowen went out, I knew that he was not going to be able to come back in," Jacobson said. "His calf had tightened up on him. I do not think anything more than needing a little bit of rest tomorrow and then he is hopefully back at practice."
Campbell finished the game with 16 points and Duax added 12 with Born out for the majority of the second half.
Jacobson said the Panthers played great without their top scorer.
"That group just dug in and did a great job," Jacobson said. "[They] executed some stuff offensively. You love seeing that stuff. Those guys can fight. That team has done that all year."
Sheppard, Gillespie and Drew Friberg all finished in double figures for the Bruins with 22, 14 and 15 points, respectively.
Up next, UNI hosts Illinois State on Wednesday at 7 p.m. Through 18 games, the Redbirds own an 8-10 record overall and 3-4 record in MVC play.
Belmont 76, Northern Iowa 72
NORTHERN IOWA (9-9, 5-3) – Bowen Born 2-6 2-2 7, Trey Campbell 7-9 2-2 16, Tytan Anderson 4-11 3-6 11, James Betz 2-8 1-2 5, Michael Duax 5-5 1-2 12, Cole Henry 2-7 0-0 4, Ege Peksari 0-0 0-0 0, Landon Wolf 3-6 0-0 8, Drew Daniel 4-8 0-0 9. Totals 29-60 9-14 72.
BELMONT (13-6, 6-2) – Ja'Kobi Gillespie 6-8 0-0 14, Keishawn Davidson 1-5 0-0 3, Cade Tyson 4-8 0-0 10, Drew Friberg 6-12 0-0 15, Ben Sheppard 6-10 6-7 22, Frank Jakubicek 0-0 0-0 0, Even Brauns 1-4 0-0 2, Isaiah Walker 1-2 2-2 5, EJ Bellinger 0-2 0-0 0, Michael Shanks 0-0 0-0 0, Derek Sabin 2-2 0-0 5. Totals 27-53 8-9 76.
3-point goals – Northern Iowa 5-16 (Campbell 0-1, Born 1-4, Duax 1-1, Betz 0-4, Wolf 2-3, Daniel 1-3), Belmont 14-31 (Brauns 0-1, Davidson 1-5, Tyson 2-5, Friberg 3-9, Sheppard 4-6, Walker 1-1, Gillespie 2-2, Bellinger 0-1, Sabin 1-1). Rebounds – Northern Iowa 30 (Anderson 9), Belmont 28 (Friberg 6). Assists – Northern Iowa 9 (Anderson 5), Belmont 15 (Gillespie 4). Turnovers – Northern Iowa 6 (Betz 3), Belmont 14 (Davidson, Sheppard 3). Total fouls – Northern Iowa 15, Belmont 16. Fouled out – Wolf.