CEDAR FALLS — The final two losses at the end of a stretch of 11 Missouri Valley Conference contests decided in the final minutes felt different to University of Northern Iowa coach Ben Jacobson.
In particular, the film of Saturday's setback at Drake looked more like a B-movie than the type of feature presentation UNI's head coach has become accustomed to seeing from his teams in the back half of league play.
Just showing up for work wasn't enough for UNI players challenged to do their jobs during a pair of intense practices as snow bombarded Cedar Falls this week. The Panthers responded Wednesday night by burying Illinois State under an avalanche of 3-pointers en route to an eye-opening 77-64 victory inside the McLeod Center.
Six different UNI players combined to knock down 16 of 31 shots from distance with a total that was four back of the school-record 20 3-pointers accumulated against South Dakota State on Dec. 7, 2016.
"It was time to step up," UNI sophomore Trae Berhow said after hitting five 3-pointers and finishing with a career-high 20 points. "We had a very intense practice and I think that transferred to the court."
In addition to his offensive brilliance, Berhow served as a primary defender on one of the MVC's top players, Milik Yarbrough, holding him to 1 of 7 shooting. Yarbrough played just six minutes in the second half and finished with five points and five turnovers.
"Seeing all those mistakes we knew that wasn't us," Berhow said, addressing the Drake loss. "Coming into practice we knew we had to change something. Coach was on us, which was good. He needed to do that. We came out and played the way we should be playing."
Spencer Haldeman made four 3-pointers, AJ Green hit three and Biggie Goldman added two from distance for UNI. Goldman's second came off a pass from Green out of a double-team that pushed the Panthers' advantage back to double digits, 52-41, midway through the second half.
Green knocked down back-to-back 3-pointers prior to that as UNI emerged from a brief offensive lull while holding Illinois State without a field goal for a five-minute stretch.
"It started on defense," Green said. "The past few games when a team would go on a run, we wouldn't provide enough resistance. We were able to do that tonight. We got stops, and I was able to knock a few down. Biggie got one, as well. I think those three 3s kind of opened it up."
In addition to an offense that snapped the ball around and surpassed 70 points for a third consecutive game, UNI held Illinois State (14-12, 7-6 MVC) to 22 of 56 (39.3 percent) shooting. Match-up nightmare center Phil Fayne was the only Redbird to reach double figures with 21 points on a 6 of 11 clip from the field.
"The response I thought was great tonight," Jacobson said. "Without it, we get beat again. We're capable of playing at a high level. Tonight guys just did their job more on individual possessions.
"Sometimes that sounds pretty simple, but over the course of 40 minutes, and over the course of a conference season, it's hard."
UNI (11-15, 6-7) emerged from its two-game slide by coming out sharp. The Panthers' nine first-half 3-pointers marked the team's season-high total for any half this season. As a result, UNI took a 43-31 lead into intermission.
Berhow hit a contested catch-and-shoot 3-pointer early in his barrage and added a four-point play after making a 3-pointer with contact later in the first half.
"When they're making shots like that at four or five positions, they're tough to guard," Illinois State coach Dan Muller said. "I don't think we were as bad as our defensive numbers tonight. I think they had a special night. … It felt like they were making 25-footers that were contested."
Goldman's return allowed UNI to play a lineup with five proficient 3-point shooters on the court at one time. The transfer had only played three minutes in one of the previous 10 games while battling a lower leg injury.
"This is the most games I've missed being hurt so it was frustrating," Goldman said. "That first half was kind of rough getting back into it, but coach trusted me and let me play those second-half minutes. It just felt good to be out there and get the win."
Increased physicality and activity in recent practices allowed Jacobson to feel comfortable inserting Goldman into the rotation. UNI guard Tywhon Pickford missed Wednesday's game with a sore shoulder that bothered him through recent practices and the pregame shootaround.
"We need him," Jacobson said of Goldman's return. "Hopefully, Ty's deal isn't something that's going to keep him out for very long because we need all nine of those guys right now."
Illinois St. Mn FG-A FT-A Rb As PF TP
Copeland 34 4-12 0-0 2 2 4 9
Fayne 32 6-11 9-14 8 2 1 21
Chastain 28 1-3 0-0 4 1 2 3
Yarbrough 19 1-7 3-3 2 0 1 5
Gassman 21 3-7 0-0 1 0 2 8
Tinsley 26 3-7 0-0 9 0 0 8
Totals 200 22-56 12-17 35 9 14 64
UNI Mn FG-A FT-A Rb As PF TP
Green 35 3-7 4-4 2 3 0 13
Berhow 38 7-11 1-1 6 1 3 20
Lohaus 29 1-7 3-4 4 5 0 6
Brown 33 3-5 3-3 5 1 1 10
McDonnell 15 2-3 0-0 0 0 4 4
Goldman 20 3-6 0-0 5 2 4 8
Haldeman 26 4-9 4-4 2 4 2 16
Totals 200 23-49 15-16 28 16 16 77
3-point goals — ISU 8-28 (Copeland 1-7, Evans 2-6, Chastain 1-3, Yarbrough 0-2, Gassman 2-6, Tinsley 2-4), UNI 16-31 (Green 3-6, Berhow 5-8, Lohaus 1-3, Brown 1-2, Goldman 2-4, Haldeman 4-8). Blocks –- ISU 4 (Fayne 3), UNI 2 (Brown, Dahl). Turnovers – ISU 13 (Yarbrough 5), UNI 11 (Dahl 3). Steals — ISU 4 (Fayne 2), UNI 3 (three at 1).
Officials – Kissinger, Ferrie, Burdett Jr. Att. – 3,364.
021319bp-uni-southern-illinois-02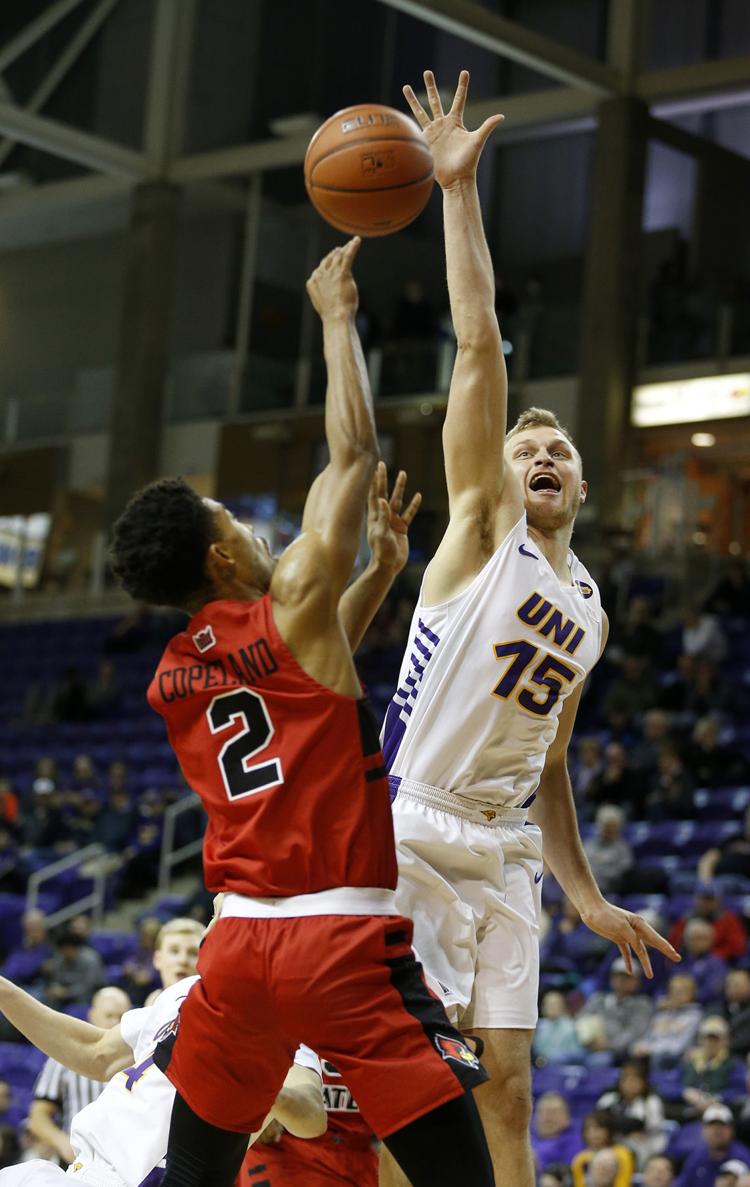 021319bp-uni-southern-illinois-03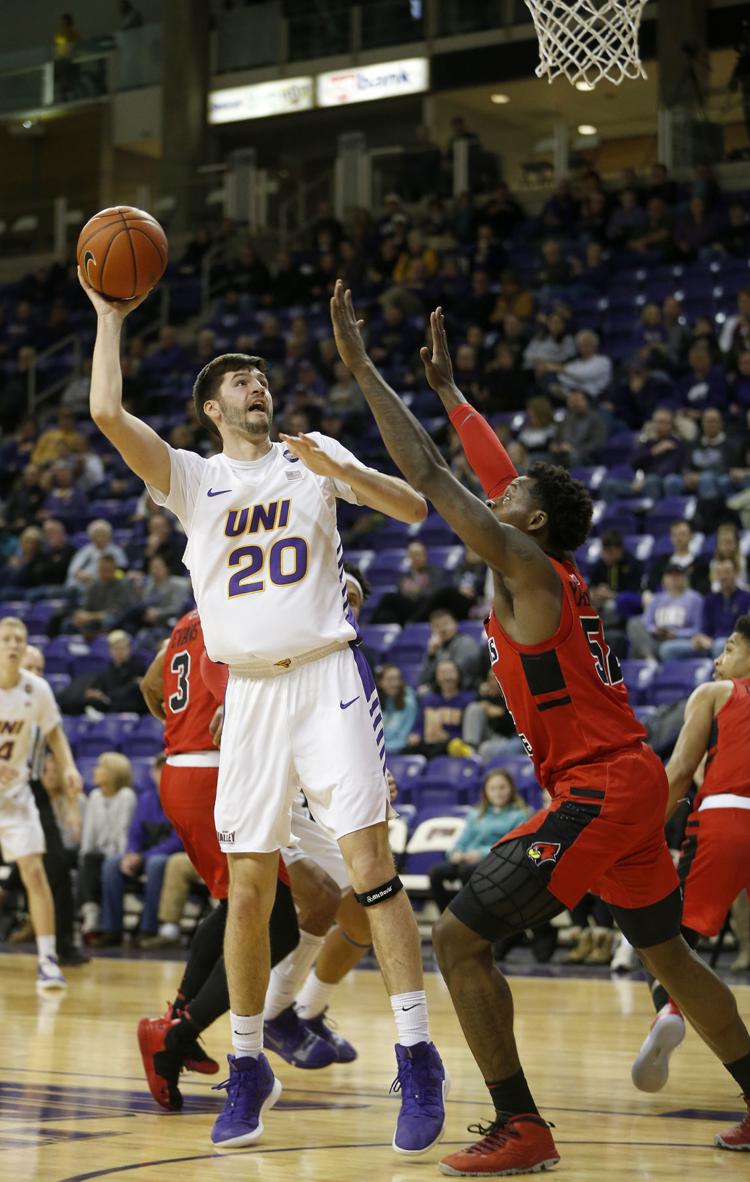 021319bp-uni-southern-illinois-04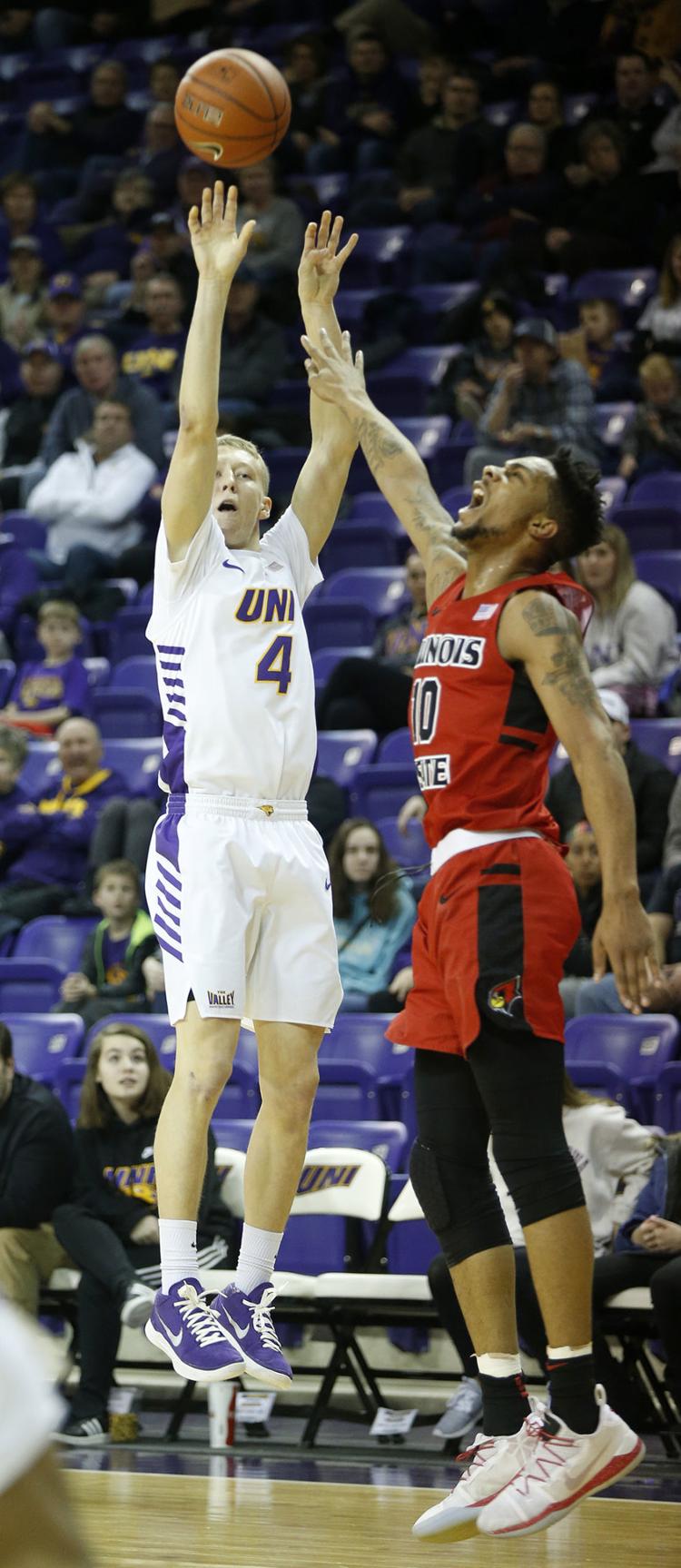 021319bp-uni-southern-illinois-05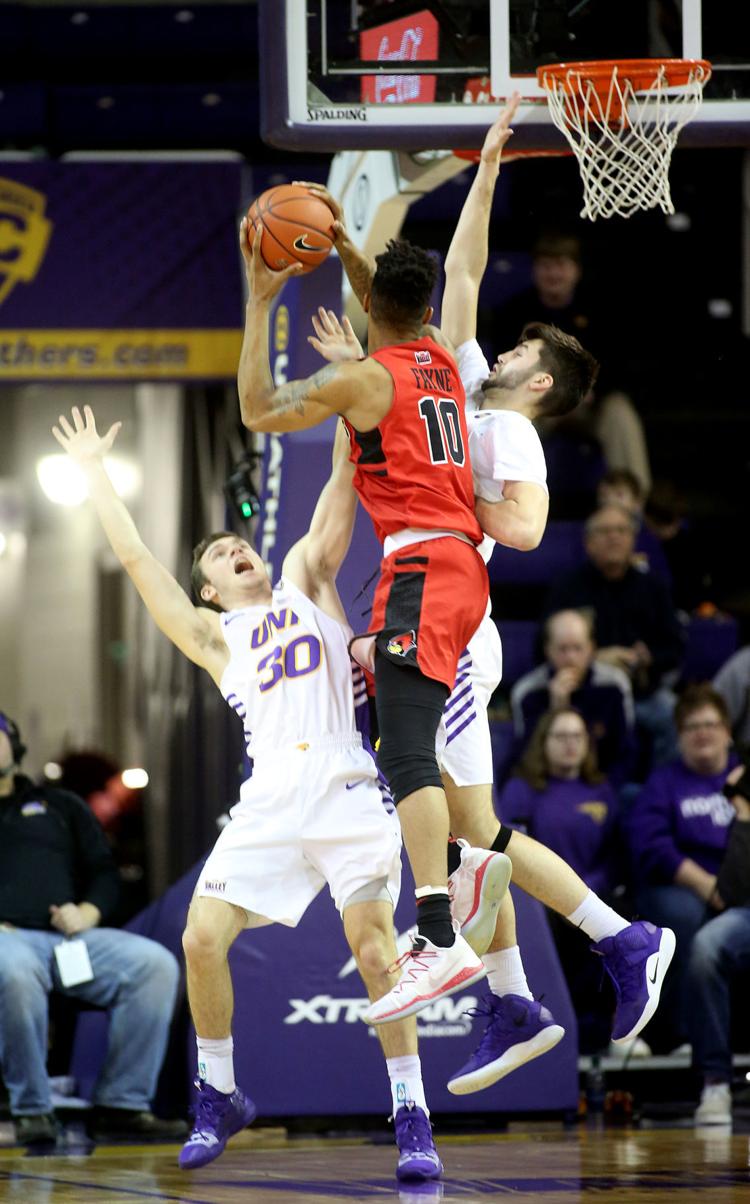 021319bp-uni-southern-illinois-06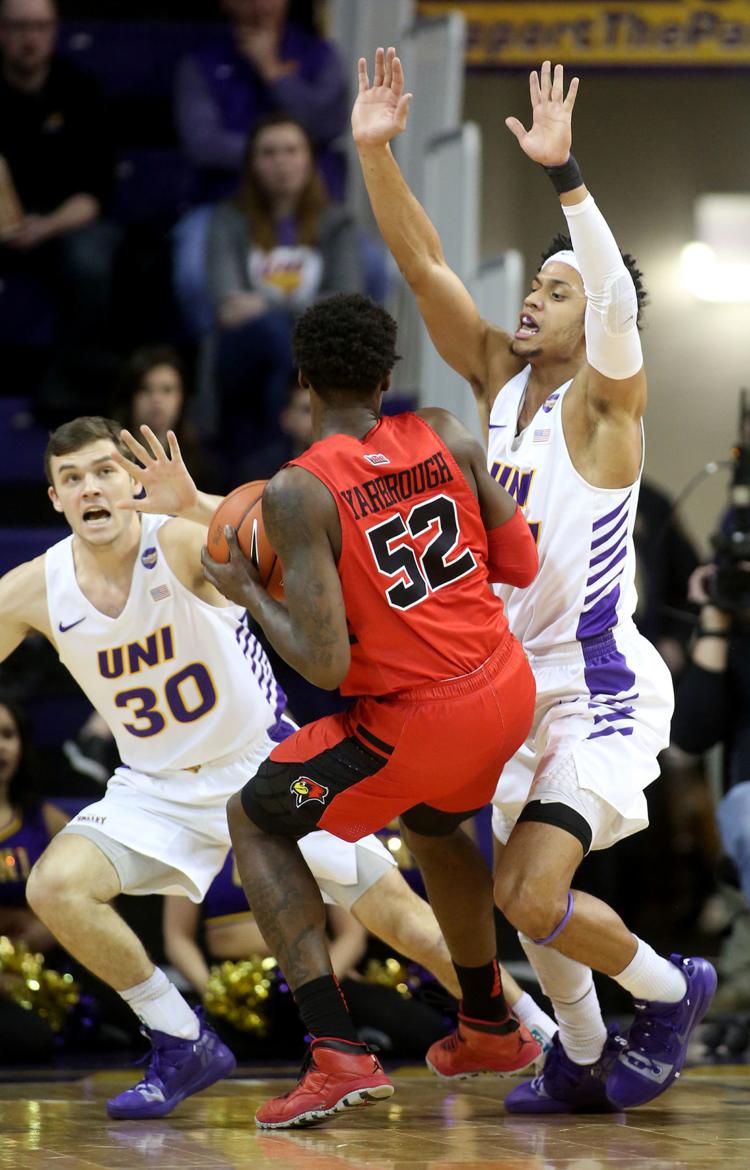 021319bp-uni-southern-illinois-01a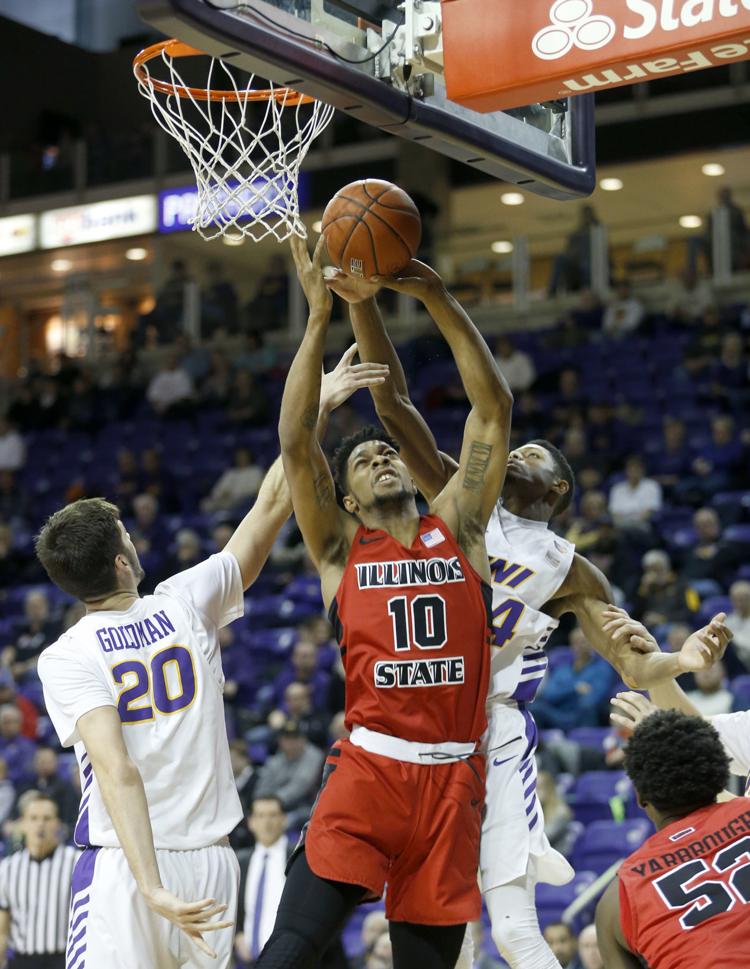 021319bp-uni-southern-illinois-02a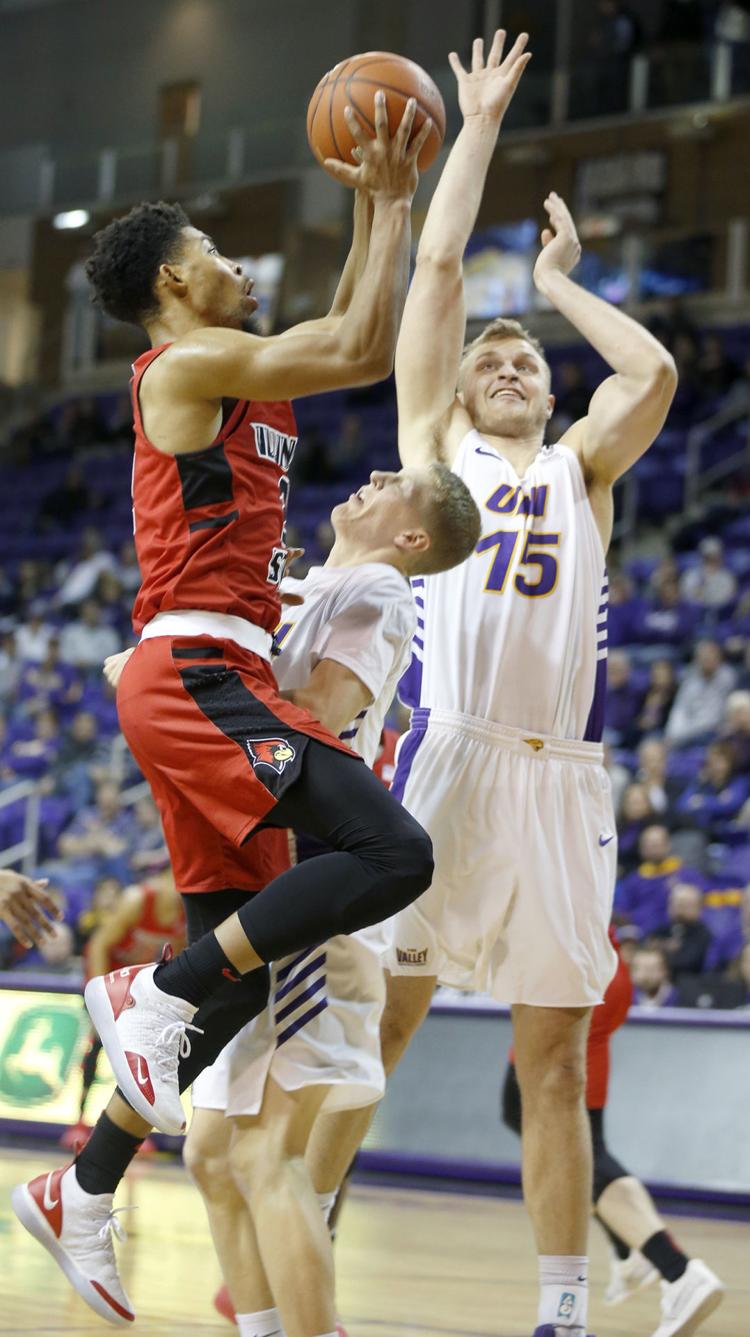 021319bp-uni-southern-illinois-03a
021319bp-uni-southern-illinois-04a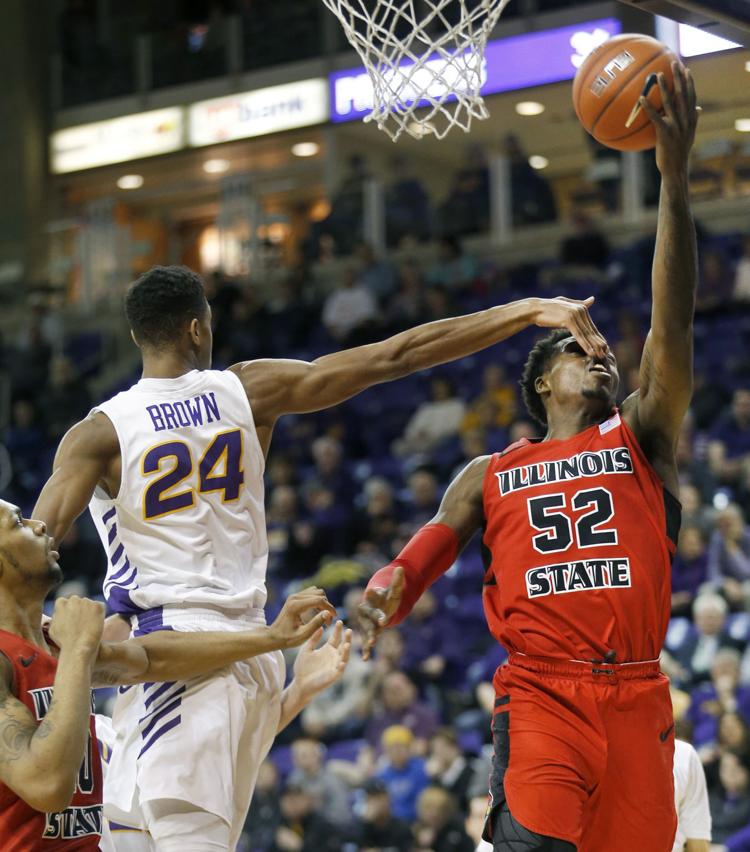 021319bp-uni-southern-illinois-05a