CEDAR FALLS — Twelve months ago, Trey Campbell lit up the scoreboard one mile up Hudson Road from the McLeod Center as a member of the Cedar Falls Tigers.
The Northern Iowa freshman guard did the same Wednesday night as the Panthers earned their sixth Missouri Valley Conference win of the season, 65-63, over Illinois State.
Campbell's on-court prowess does not surprise UNI head coach Ben Jacobson, however, because of the freshman's consistent work outside of practice.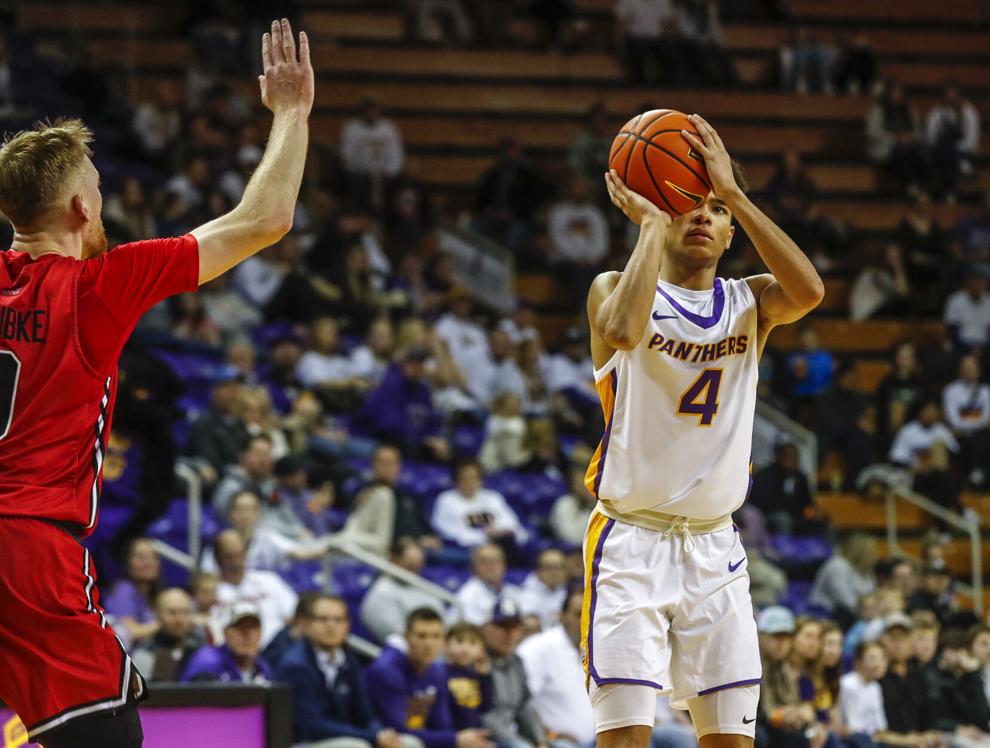 "He is in every day working on his game," Jacobson said. "He is doing that every day and he has been doing that for a long time now. It has not changed at all with how he has played."
That additional work paid off as Campbell came up big for the Panthers in key spots in UNI's narrow win over the Redbirds.
The Panthers struggled through the final 3:27 of the first half without a field goal until Campbell hit a buzzer-beating three-pointer to put UNI in front 33-30 at halftime.
The bucket, his fourth triple of the first, capped off a 14-point half for Campbell which put him three-points shy of his career high.
After a mostly quiet second half, Campbell made his mark on the game with a pair of three-pointers in the final five minutes to help seal the narrow win over the Redbirds. His final field goal, with 2:23 remaining, gave UNI a two-possession, 62-58 advantage.
Fresh off a standout, 16-point performance against Belmont, Campbell finished with a team-high and career-high 20 points on 7-of-11 shooting. He also hit on a career-high 6-of-7 three-point attempts.
Jacobson also credited Campbell's standout performance to his competitiveness.
"His competiveness is — I have talked about this some — you just do not see it much with him," Jacobson said. "He does wear it on his sleeve, but — man, I am telling you  — he has got it. It has shown up in a lot of games for us already. … It showed up again tonight."