CEDAR FALLS — Ben Jacobson took nothing off the table when discussing what issues led to the Panthers falling behind 23-7 against the University of Illinois Chicago on Saturday.
Although the Panthers erased the 16-point deficit and won 78-72, their head coach knew he needed to get to the bottom of why his team posted slow starts against UIC and Belmont.
Jacobson did not find one load-bearing issue, but instead settled on a couple of mistakes which, layered together, put UNI in a hole against the Bruins and Flames.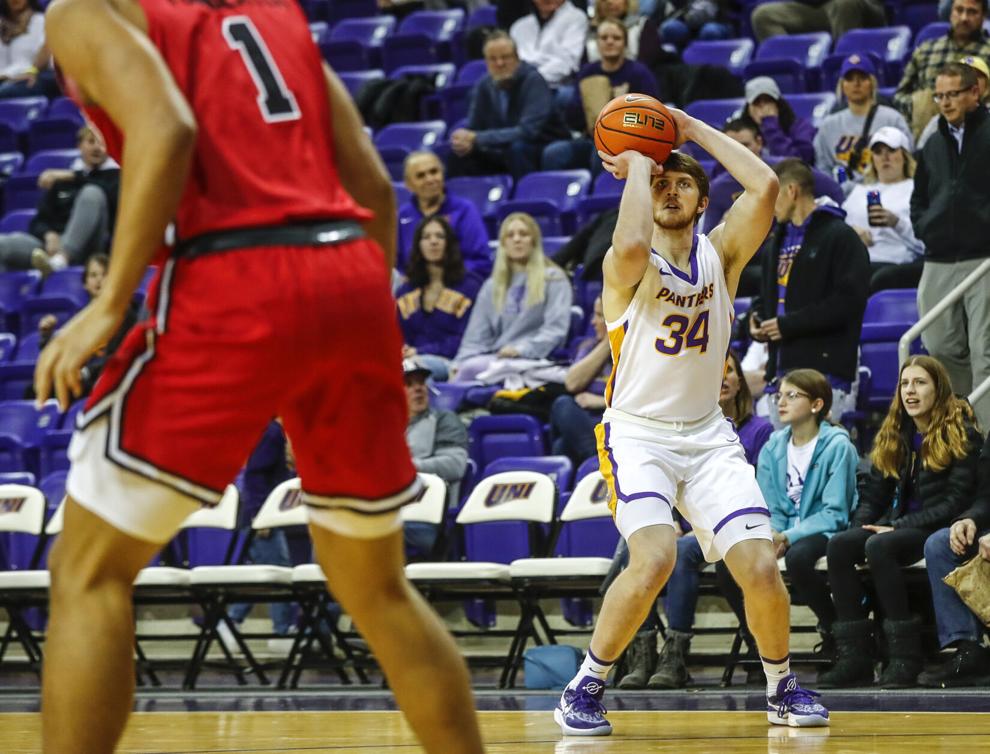 "In both of those games, what really hurt us was defending the three point line," Jacobson said. "That is something we are going to have to do different. A little bit of that is scheme, a little bit of that is scouting report and then —thinking about the two games — our attention to detail and our discipline to do those first two things. We are going to have to do that better."
Against Belmont and UIC, the Panthers allowed 14 and 13 three-pointers, respectively, which Jacobson described as an unsustainable amount to give up.
"We are just making a couple little mistakes that we should be past," Jacobson said. "Couple communications ones. … There are three or four or five of those that have put us in tough spots. We have been able to fight out of them, but put us in tough spots."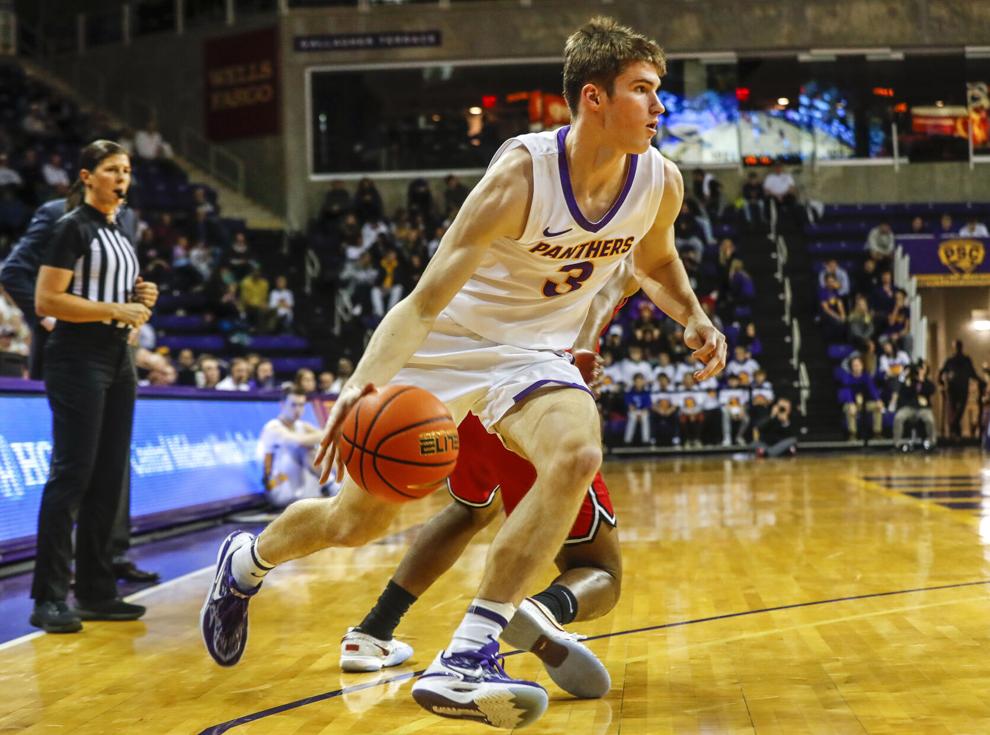 Jacobson continued and described a pair of plays in which the Panthers failed to communicate on a switch.
Each breakdown — one involving Bowen Born and Cole Henry and one involving Trey Campbell and Michael Duax — allowed the Flames to connect on three-pointers in both instances.
"With the way we have designed to play our defense, there can be some [switches] that are more complicated," Jacobson said. "But, the ones that hurt at Belmont and against UIC were not that complicated."
While he acknowledged communication can be more difficult for younger, less experienced players, Jacobson said he feels the Panther should not be making these kinds of mistakes at this point in the season.
"We should be past that point now," Jacobson said. "The couple plays that happened at Belmont, the couple that happened at UIC, those are discipline, determination, desire. … I do not think they are freshmen anymore. We have three that are playing really good basketball for us. … This part, you cannot be freshmen anymore. Not on this part. Not if we are going to do what we expect to do."
Despite their issues and various injuries, the Panthers reached the halfway point of the Missouri Valley Conference season with a 7-3 conference record and 11-9 overall record.
Sitting in third in the Valley, the Panthers outperformed the MVC preseason poll which projected UNI as the league's fifth-best team.
According to Jacobson, UNI expected to be right where it currently find itself and never lowered its expectations.
"You know it is going to be harder when you do not have Phyfe and then Nate goes," Jacobson said. "... But I think if you asked Bowen and Tytan even at that point if they would expect that we would get better, play better basketball, be a hard team to play against and be in position, be in the race, they both would have told you yes."
He added the Panthers know the hardships they endured — and succeeded in the face of — just show they can be even better.
"These guys approach it in a really good manner," Jacobson said. "The guys are in all the time. They are doing the stuff that they need to do. They are good players. The comradery is off the charts. They got all the stuff."