CEDAR FALLS – The worry was A.J. Green would never be the same.
The naysayers said Green would not be able to return to the form that earned him the Larry Bird Missouri Valley Conference Most Valuable Player Award in 2020.
A hip injury in Northern Iowa's season opening tournament last November in Sioux Falls required Green to have surgery on his left hip in early December and then have the same procedure in February on his right hip. That is when the naysayers began talking.
CEDAR FALLS – AJ Green describes the past three years as a blessing.
The surgeries kept Green on crutches for months and without their star guard, UNI, the preseason favorite in the MVC, languished to a 10-15 season.
The season no sooner finished when Green was finally able to begin the long road to recovery.
Green was able to shoot 15-foot stationary shots in March, then cleared for limited workouts in the summer with the Panthers missing the first two or three weeks in June. He got back in limited capacity in July and began ramping up his activities from August on.
Wednesday at UNI's first official practice of the season, Green was a full-go.
And when you talk to his teammates they will tell you he is not the same 6-foot-4 guard with unlimited range and considered the best player in the MVC.
No, those same players will tell you Green is better.
Seven weeks after having a procedure on his left hip, Green is scheduled to have a similar surgery on his right Tuesday in Colorado. UNI head coach Ben Jacobson confirmed the news Monday.
"He is moving like he used too and I'd even say he's a little bouncier," Panther center Austin Phyfe said. "You might even see a couple of dunks from him this year."
Fellow guard Antwan Kimmons, who is making a comeback of his own, concurred.
"Good. Real good," Kimmons said. "He is jumping a little higher. I haven't ever seen him jump like he's jumping now. He is looking good. He looks like AJ Green. I expect to the outside he is going to look better than he did last year and the year before that."
Green says it was good to be back and Wednesday's practice which lasted more than two hours had been something he'd been looking forward to since he had surgery last winter.
Green, the 2020 Larry Bird Missouri Valley Conference Most Valuable Player, missed most of the 2020-21 season for the Panthers after suffering a hip injury that required surgery on both hips. 
Green said while working his way back during UNI's eight allowed hours of practice during the summer was great, the first official day had a different feel.
"It's been a long time and I've been excited for this day," Green said. "I feel great. I have no issues. I feel great moving around. I feel great with my shape. The game feels good. Yeah, I'm in a good spot."
Green admits his patience was tested at times while he worked his way back.
"That was the hard part," Green said. "It was like we will see how you feel in a week and then a week goes by and it was maybe another week. The hardest part was just being patient with it.
"In the end it was smarter to keep pushing it back then to rush back and have complications."
When he was allowed to go full bore, Green got creative in getting his body back into basketball shape and creative in improving his athleticism.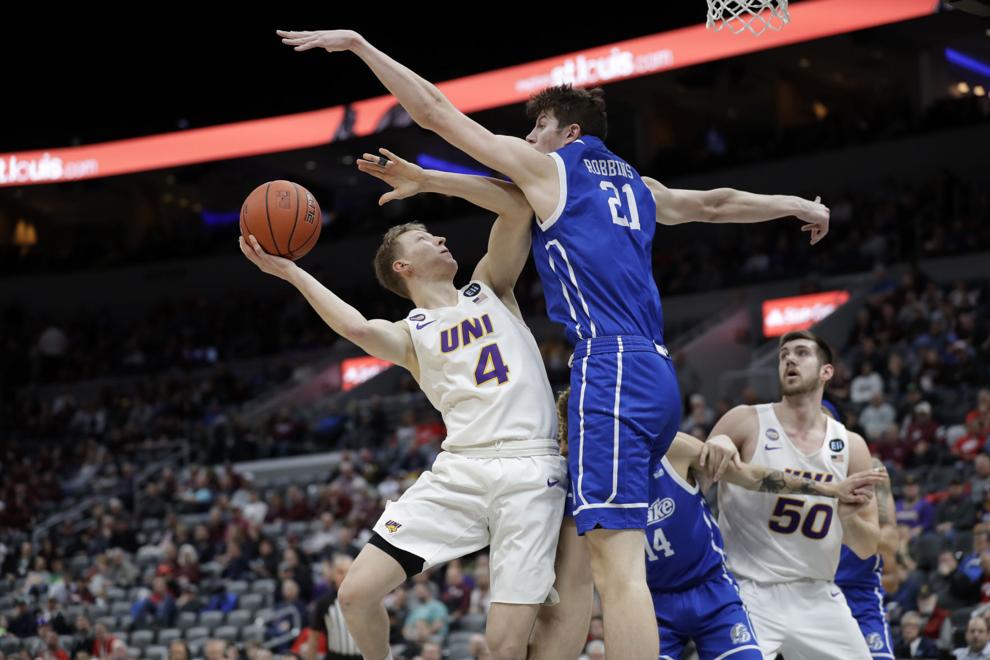 He found a guy on Instagram by the name of Max Schmarzo, a former Coe College basketball player, who is a performance specialist based in Bettendorf.
"I reached out and talked to him about what it would be like to work with him," Green said. "We were able to work it out for July and August. I'd go down ... stay down there for three or four days a week and just work out my body."
That is where increase of vertical comments from Kimmons and Phyfe play in.
Told that his two teammates felt he added two or three inches to his vertical, Green got a sheepish look on his face.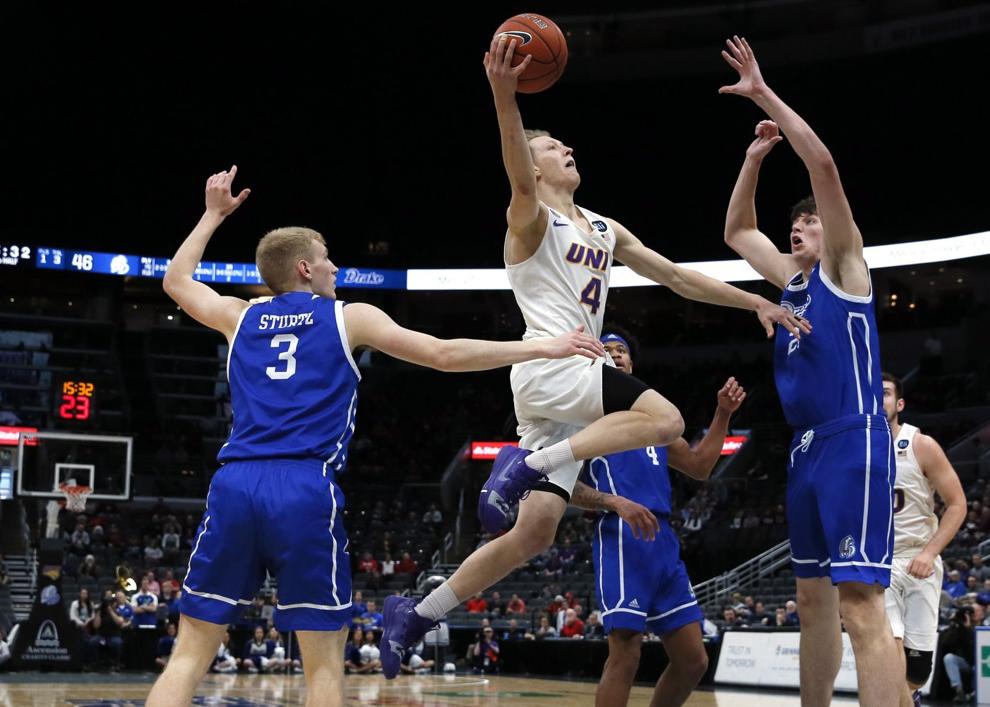 "He got me right," Green said of Schmarzo. "We worked on my body with movement and athleticism and just being strong on the court. It was real good."
And the increased vertical?
"I'm trying to be modest, but it was more like seven inches," Green said.