CEDAR FALLS – He sprints 10 yards down field, stops quickly and spins while getting his hands up to catch a quick hitch.
The athlete runs back to his initial spot and gets in a three-point stance again. After pausing briefly, he explodes downfield, fakes hard left like he's going to run a slant but instead bursts straight up field on a perfect "sluggo" route, catching an imaginary pass to boot.
For more than an hour he runs routes, catching 50, 75, 100 imaginary passes. He knows the people running and walking around the track are giving him strange looks.
In the middle of the workout, Briley Moore stops and laughs, thinking this has to look strange. But Moore doesn't care, because he's going to be ready.
Moore, the University of Northern Iowa tight end and potential 2021 NFL draft pick, can't practice with his Panther teammates as the world battles the spread of COVID-19. To help combat that effort universities across the country have suspended organized team activities.
That is why Thursday, in what should've been UNI's second spring practice, Moore was running routes by himself.
After a season lost to injury, the 6-foot-4, 250-pound Moore is not going to waste any opportunity to get better. He hopes the coronavirus will be contained and the NCAA gives the green light for teams to prepare for the 2020 season.
"It was all I was thinking about all winter to finally be able to put the pads back on," Moore said. "I was itching to get the pads back on, and is it unfortunate, but we are going to do everything we can to stay ready and improve through these times."
Part of staying ready is the individual workouts at the park, and also the 6:30 a.m. wake-up calls to participate in an online ZOOM workout conducted by UNI strength and conditioning coordinator Jed Smith with about 130-140 Panther athletes from all different sports.
"It's pretty creative," Moore said. "It is all weight bearing exercising on his cadence and a way for athletes who don't have access to weights to participate."
Truth of the matter, Moore should have been preparing for UNI's NFL Pro Day and next month's NFL draft.
But with about seven minutes left in the third quarter of UNI's 2019 season opener at Iowa State, Moore caught a pass from Will McElvain in the right flat, turned up field, lowered his shoulder and was hit by Cyclone safety Greg Eisworth for a 10-yard gain and a first down at the ISU 49. Unfortunately, Moore didn't get up after the collision.
"I thought it was a stinger, something I had gotten a couple times in the past," Moore said. "I begged them to let me go back in and play. The trainers told me I could go back in if I could lift my arm above my head, and I could lift it about two inches."
Eventually, he headed to the lockerroom.
"When we got back there my adrenaline started to wear off and I was in a lot more pain, started to realize how severe it might be," Moore said. "I went back out on the field knowing how severe it was, but because of the game we were in and how well the team was playing I acted like it was nothing.
"I just wanted to do my part from the sidelines and coach the guys up to get that win. They played amazing."
UNI ended up losing 29-26 in triple overtime, and by that Monday the Panthers knew that their preseason all-American tight end was going to be out for an extended period of time with a shoulder fracture.
"At first they were not sure how to go after it because they really didn't see that type of injury in athletes, but mostly in people involved in high impact car accidents," Moore said.
It was a tough blow for the Blue Springs, Mo., native who has 83 career catches for 1,116 yards.
"Briley is a very competitive and driven young man, and it had to be difficult to be on the sidelines when he knew he could help the team in pivotal moments, where he knew he could be a difference maker," UNI offensive coordinator Ryan Mahaffey said. "We're excited for him to have another season and another crack at it. Tight end is a pretty cerebral position, and he understands what are trying to get accomplished."
Originally, it was believed Moore might return for the playoffs. He warmed up on the field before UNI beat South Dakota State in the second round of the FCS Playoffs, giving fans hope he'd playing in the quarterfinals.
"I went back to the doctor the week of the James Madison game and we found out it had not healed much or any since the last time I had seen him about a month prior," Moore said. "So even if we had won that game and possibly advanced to the national championship game, there was not a chance that I was going to play.
"I was feeling good. … It just hadn't fully healed."
There were some silver linings. One, Moore had played as a true freshman and was eligible for a medical redshirt.
Probably most important, Moore was able to be with his fiancée, Kaitlyn Mauk, when their son, Malachi was born Nov. 3.
He's also gained knowledge watching the game he loves from a different perspective.
"I think it is going to benefit me a lot because I was almost like coach Mahaffey's graduate assistant," Moore said. "Honestly, it seems everything happened for a reason. I had hoped to be training for the draft, but with this whole situation it just shows you that nothing is guaranteed and you have to seize every moment you have and take full advantage of it.
"I think that is going to be the biggest thing I appreciate going into next fall camp is that you never know when you are going to have a season-ending injury or when something crazy like a pandemic is going to come up."
080719kw-uni-football-media-day-02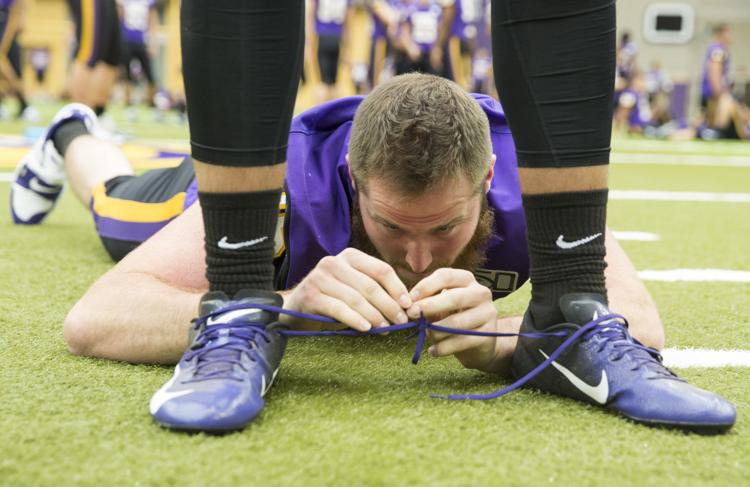 120118wt-uni-uc-03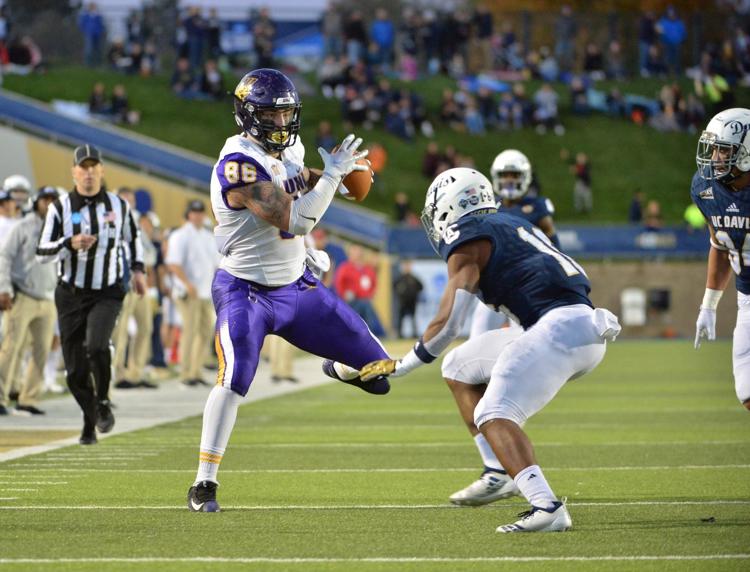 101318ho-uni-south-dakota-1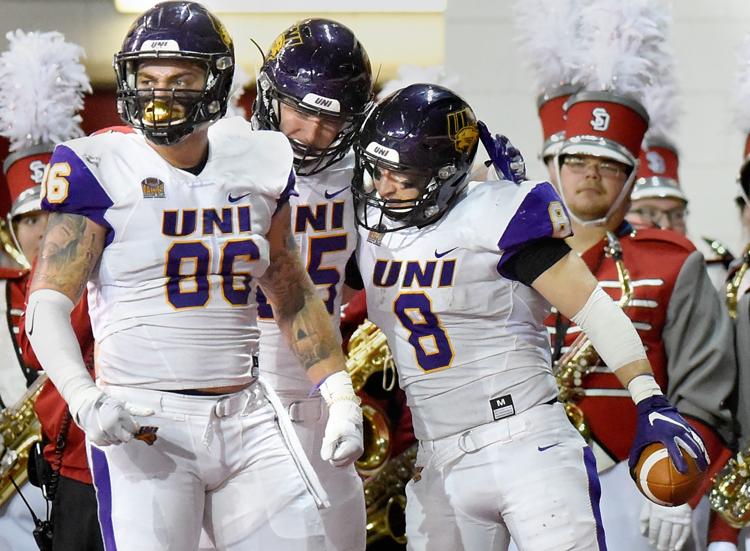 100618MD-UNI-NDSU-15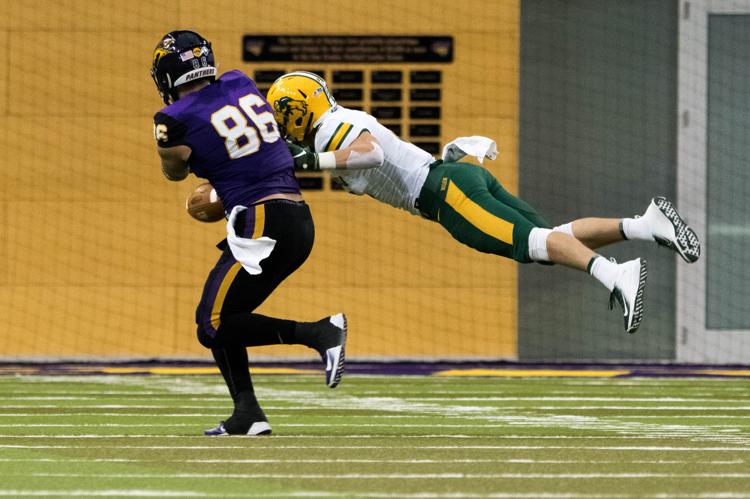 092718ho-uni-ind-state-1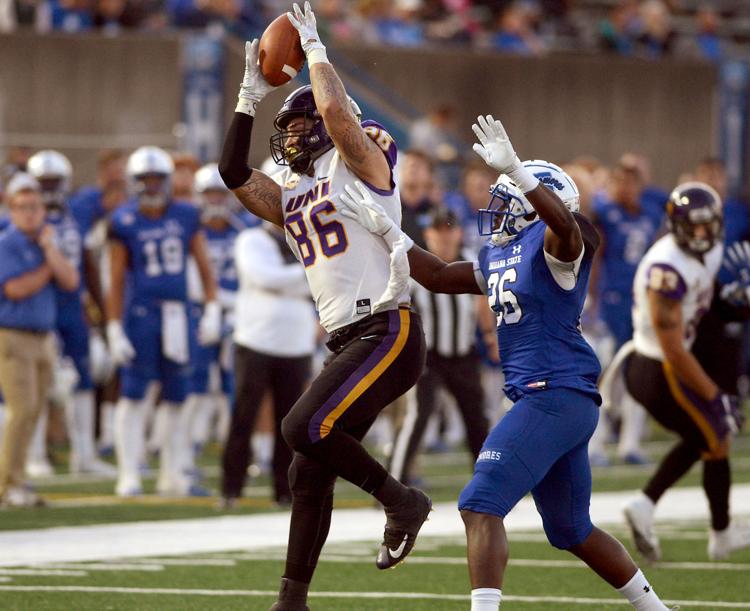 092218bp-uni-hampton-fb-08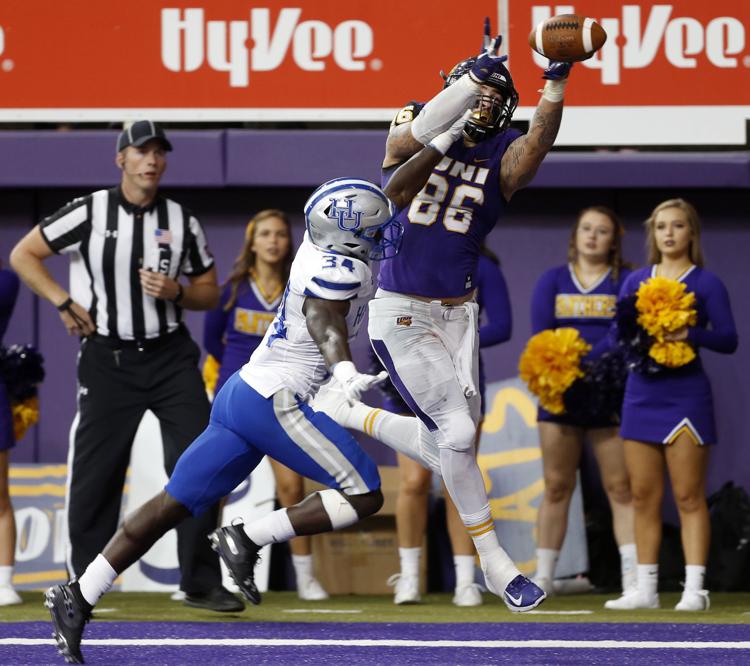 090917mp-UNI-Cal-Poly-16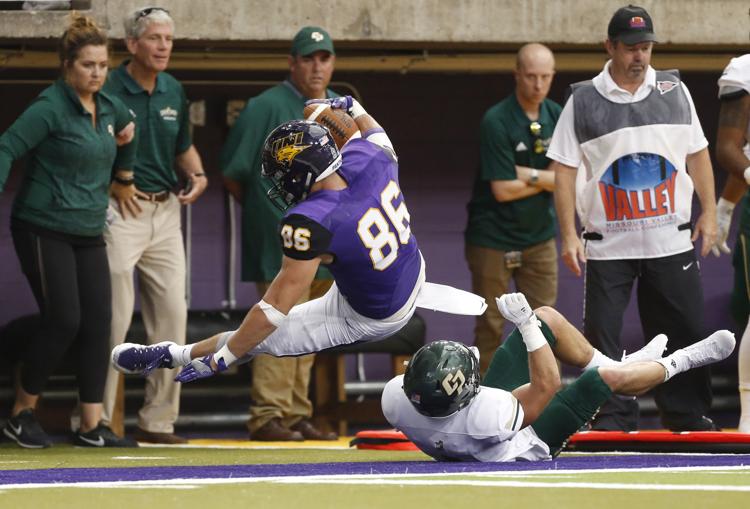 090917mp-UNI-Cal-Poly-4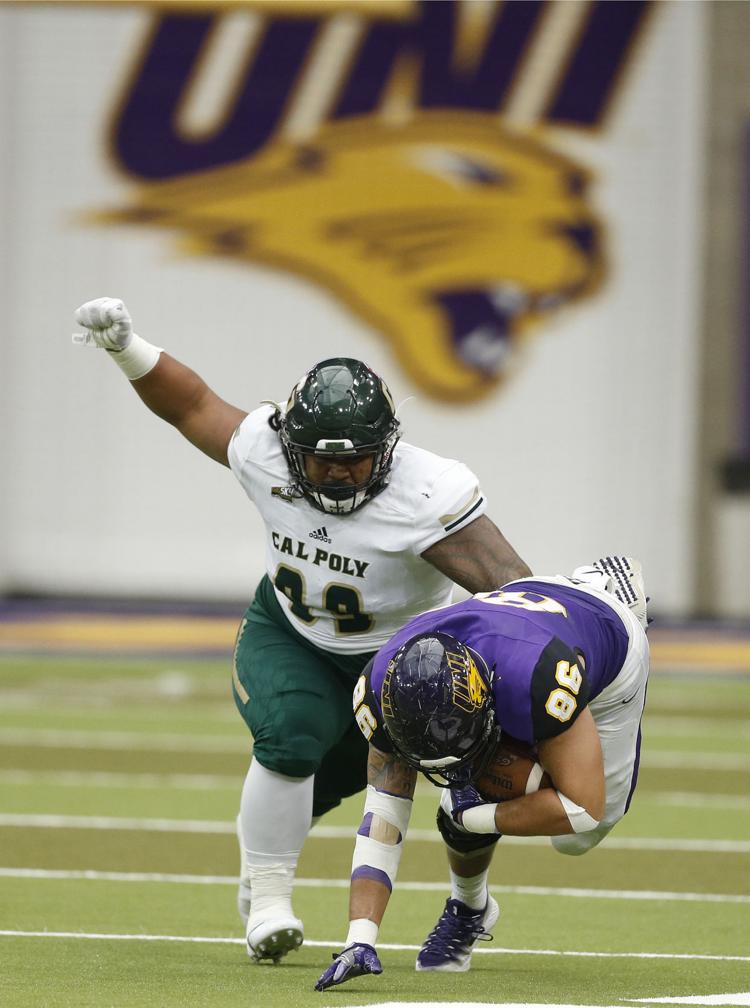 102916mp-ndsu-UNI-18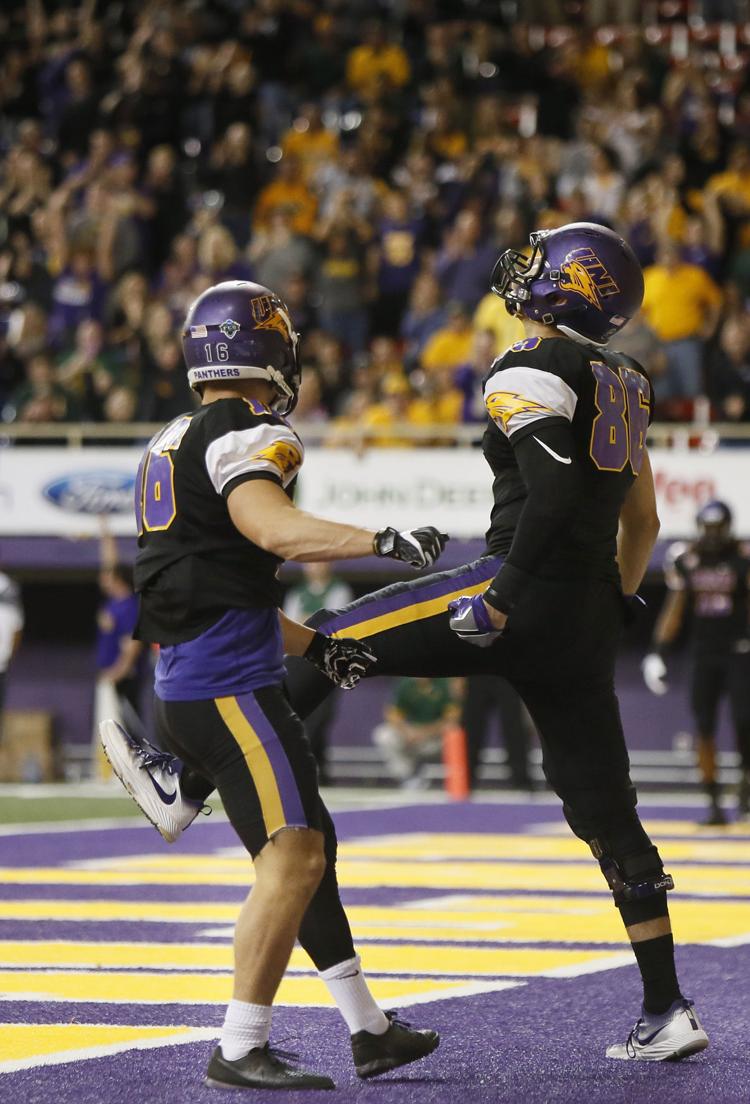 091016mp-uni-montana-fb-18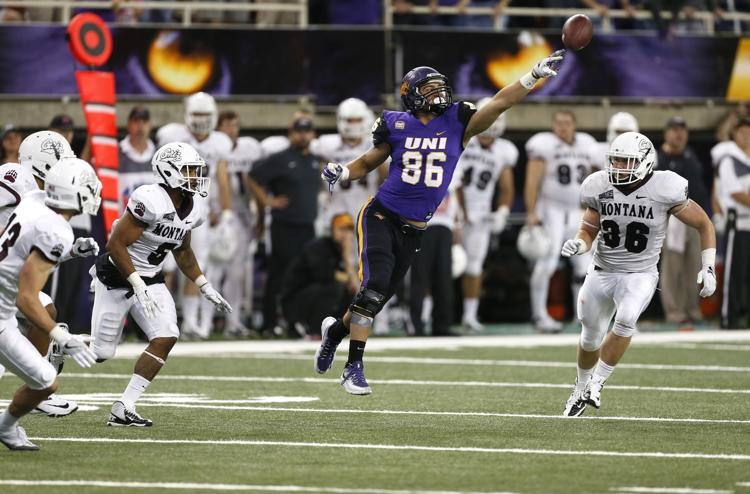 Iowa moves to 3-0 with 38-14 win over Northern Iowa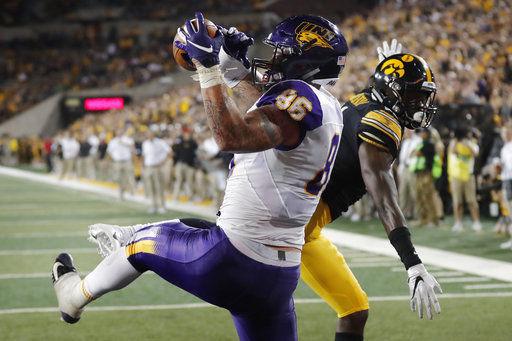 Be the first to know
Get local news delivered to your inbox!