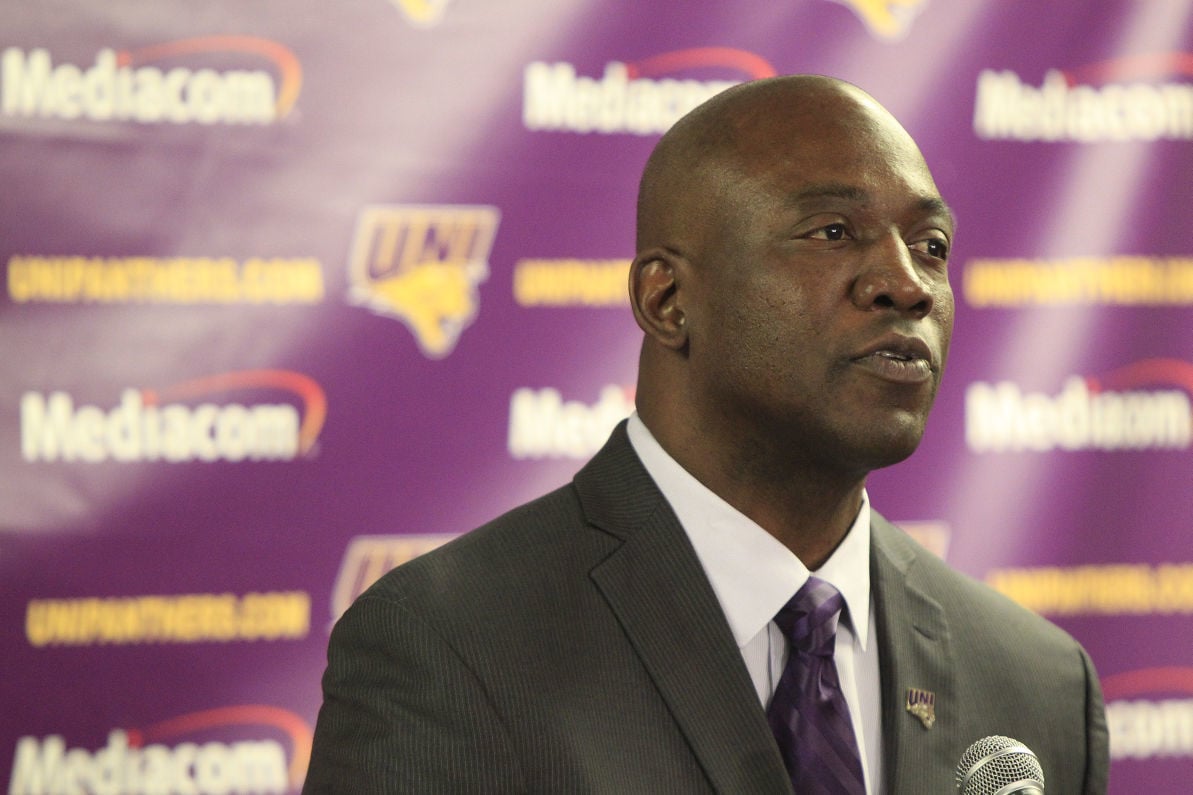 CEDAR FALLS – For the University of Iowa football program it has been an eye-opening 72 hours.
After allegations from former players of racial discrimination centered on long-time strength and conditioning coordinator Chris Doyle — since placed on administrative leave — Hawkeye head coach Kirk Ferentz has said things must change.
Several former Hawkeyes spoke out last week about negative experiences they and other black players had at Iowa, many involving Doyle. Doyle said Sunday allegations about his behavior "are not true.''
University of Northern Iowa David Harris, director of athletics, and head football coach Mark Farley briefly addressed the issue during a Zoom meeting with the media Monday.
"A good thing for us is we have been having those conversations," said Harris, entering his fifth season at the helm of UNI's athletic department this fall. "Since I have been here each fall we have an opportunity … we bring together many of our student athletes of color to talk about their experiences with our department and on our campus.
"We've tried to be proactive in this regard. We try to get in front of them and have conversations where they have an opportunity to share what they feel like is good and maybe not quite as good of their experience and then try to go about solving those things to the best of our ability."
Harris says in the aftermath of Iowa's developing situation athletic departments across the nation are doing deeper dives into their programs and conducting self-reflection on the overall experience for student athletes of color and how each institution can do it better.
"We are fortunate to be in a position as we continue to have those conversations it will be a continuation of something that is already started," Harris said. "We are hoping student athletes are in position where they feel comfortable talking to us about their experiences and how we can improve things for them during their time on campus."
With the focus on bringing Panther football players back to campus, Farley said he and his staff have not had time to address the situation with their athletes.
"We have had conversations about this, and this will be an ongoing conversation," Farley said. "That will be part of the process that we go through and I think everybody will go through as we get prepared to move forward."
Be the first to know
Get local news delivered to your inbox!