CEDAR FALLS — Marcus Weymiller didn't need to think about it very long.
Asked Saturday following Northern Iowa's 56-31 loss to top-ranked North Dakota State if 31 points should have been enough to win, the senior captain was adamant in his answer.
While UNI head coach Mark Farley, who is deeply involved with the defense, and linebacker Duncan Ferch were quick to accept blame for the 28 unanswered points in the fourth quarter that let the Bison pull away, Weymiller said the offense could have done more to help the Panther defense.
"As an offense, you have to put up as many points as you can," said Weymiller, who was part of an attack that produced nearly 500 yards in total offense.
Weymiller pointed to examples where, after NDSU took a 35-31 lead on the first play of the fourth quarter, the Panther offense could've responded.
Three times in the fourth quarter, UNI was able to get an initial first down, but all three times the Panthers were unable to move the ball past their own 40-yard line. One drive ended in a punt and two drives ended when UNI failed to convert on fourth down.
"There were a few three-and-outs where we got stoned on offense," said Weymiller, who rushed for 57 yards on 14 carries with a touchdown while also grabbing three passes for 26 yards. "We've got to be able to pick each other up."
UNI's defense knows exactly where it failed. It got beat at the line of scrimmage.
"We have to defeat blocks better," Ferch said.
Time and time again, North Dakota State linemen, fullbacks and tight ends tied up Panther defenders at the point of attack, allowing explosive Bison backs Bruce Anderson and Lance Dunn to get to the second level untouched. And when two runners who have combined for more than 5,000 career rushing yards get to the second level, that is a whole different kind of dangerous.
"Pleased with the way our offense played against an exceptional defense, and that is why I'm disheartened because of the way our defense played against a very good rushing attack," Farley said.
Disappointment can't linger for the Panthers. A return trip to the FCS playoffs will now depend on how UNI responds.
Now 2-3 overall and 1-1 in the Missouri Valley Football Conference, the Panthers travel to Vermillion, S.D., to face South Dakota (3-2, 2-0) Saturday. The Coyotes have won back-to-back, come-from-behind, seven-point MVFC wins over Southern Illinois (31-24) and Missouri State (35-28).
Asked what his team needs to do to get back on the rise, Weymiller said it doesn't have to be drastic.
"I think we are right there," Weymiller said. "Do I think we need to make a ton of adjustments? I don't think so. I think we just need to keep getting better, playing disciplined and play all the way through."
100418MD-UNI-NDSU-01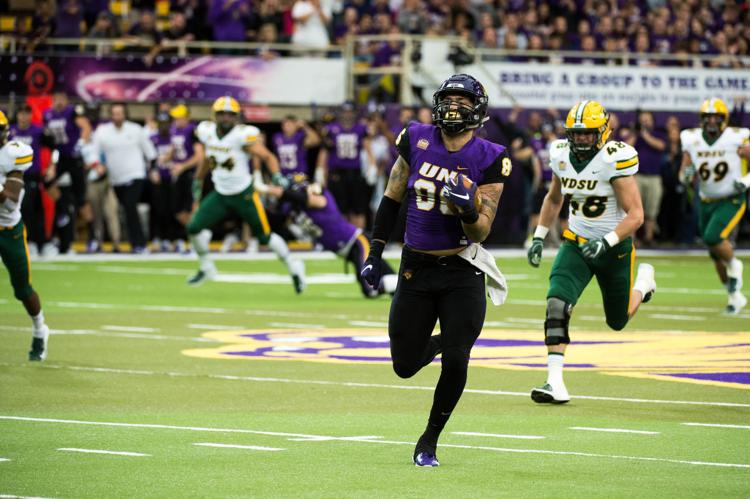 100418MD-UNI-NDSU-04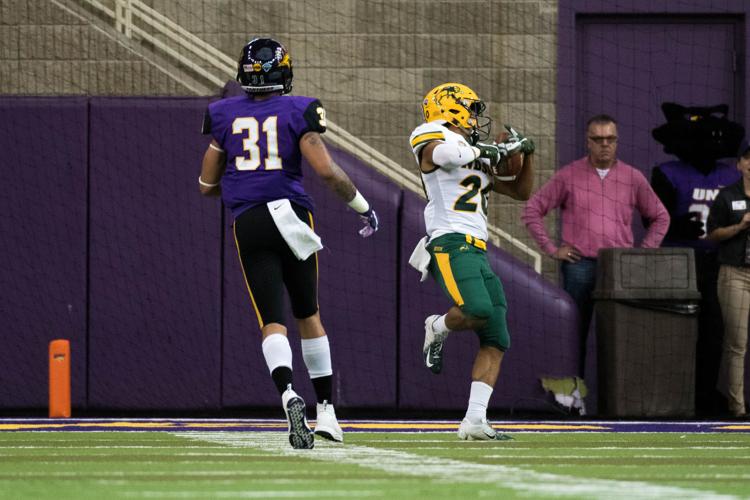 100418MD-UNI-NDSU-01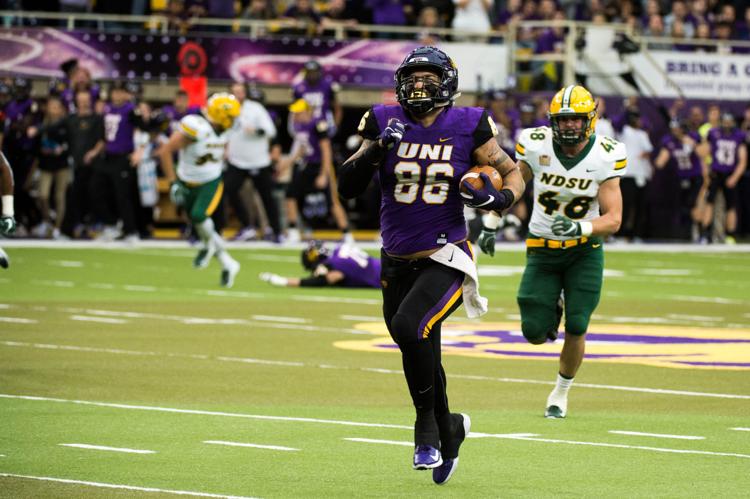 100418MD-UNI-NDSU-05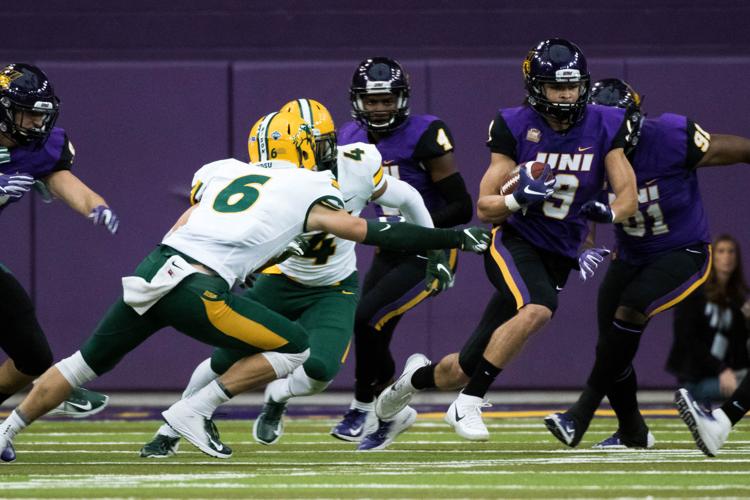 100618MD-UNI-NDSU-10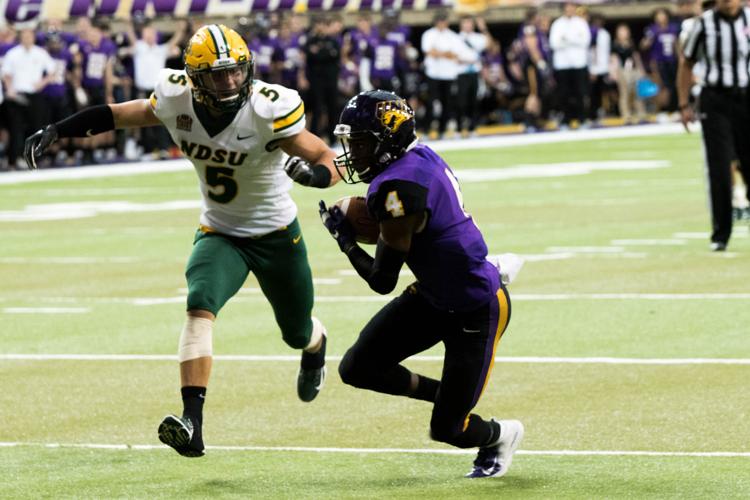 100618MD-UNI-NDSU-07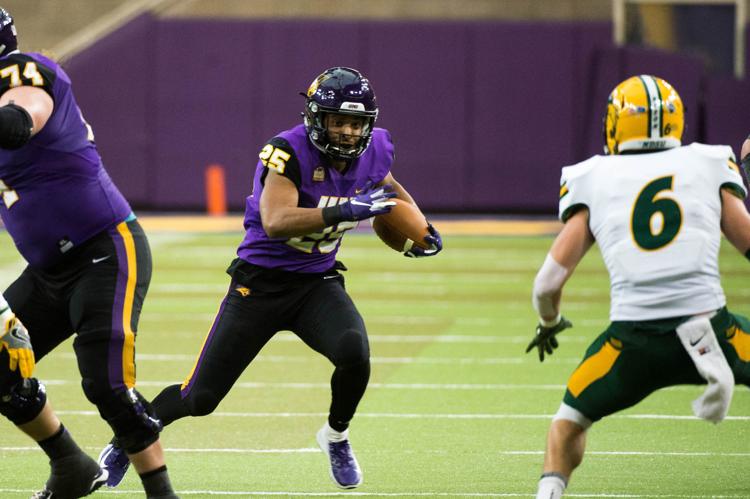 100618MD-UNI-NDSU-13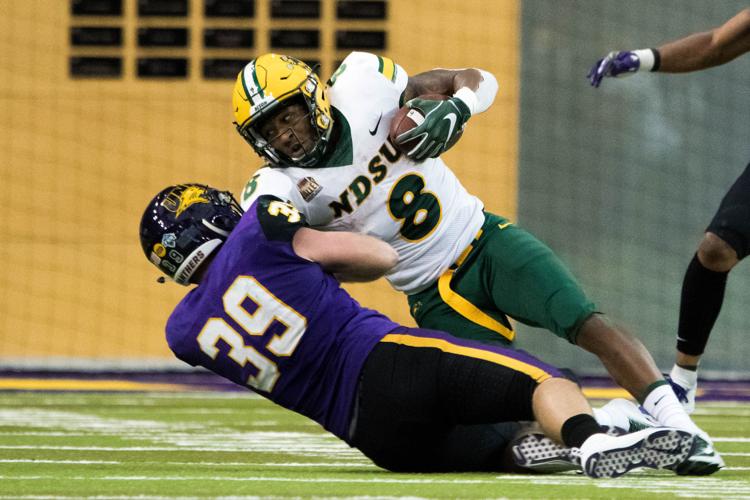 100618MD-UNI-NDSU-09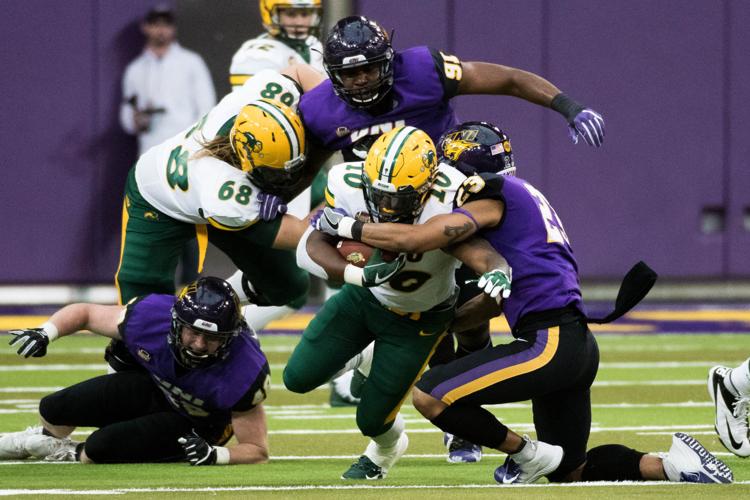 100618MD-UNI-NDSU-14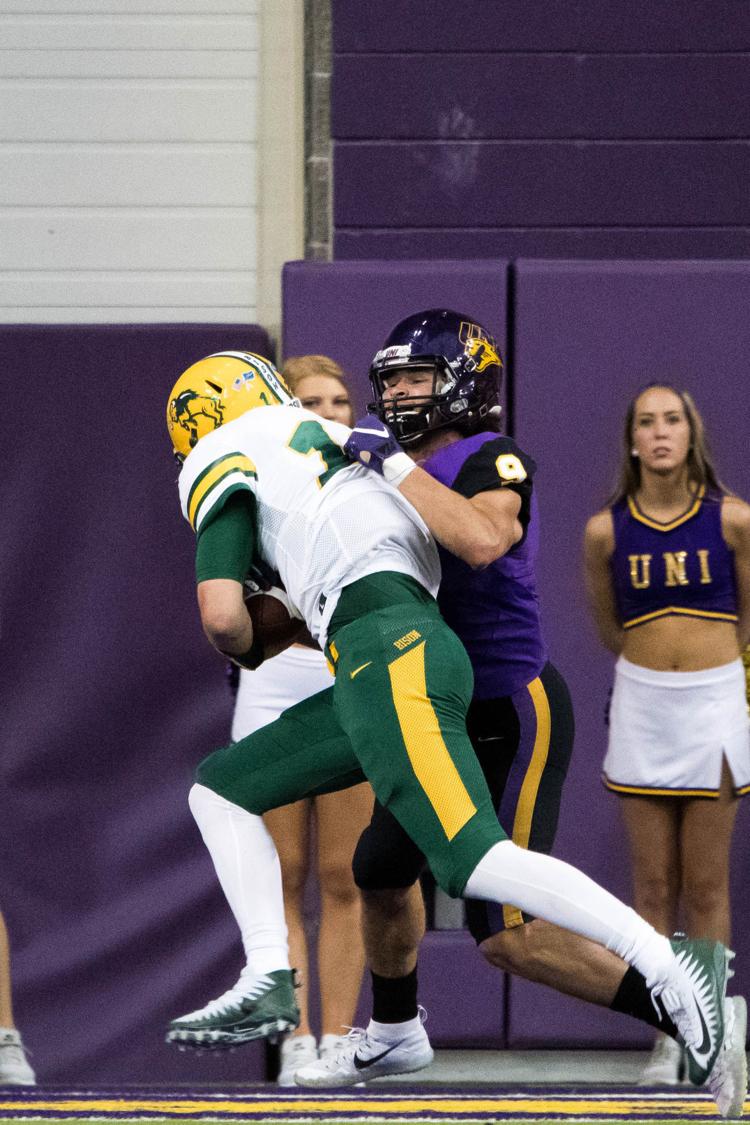 100618MD-UNI-NDSU-08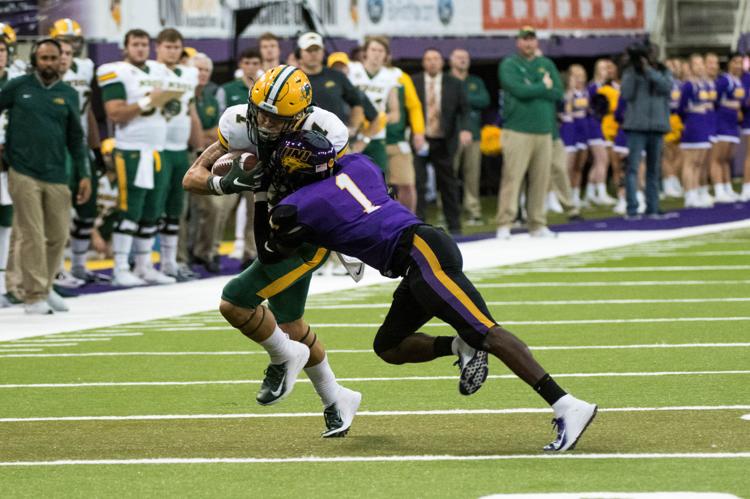 100618MD-UNI-NDSU-12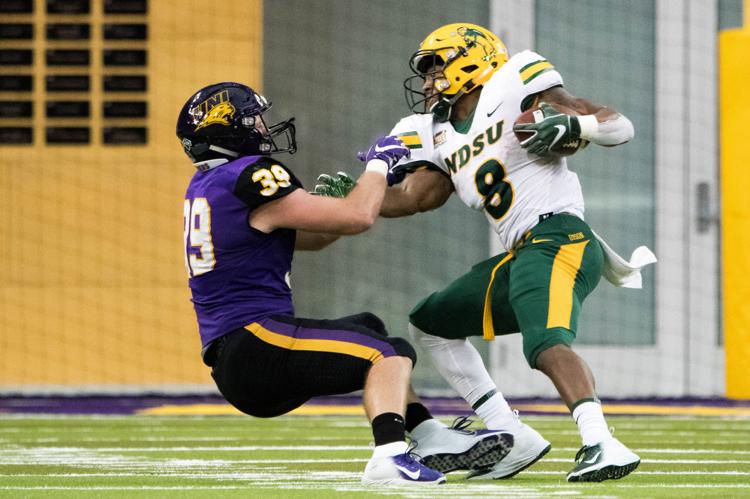 100618MD-UNI-NDSU-11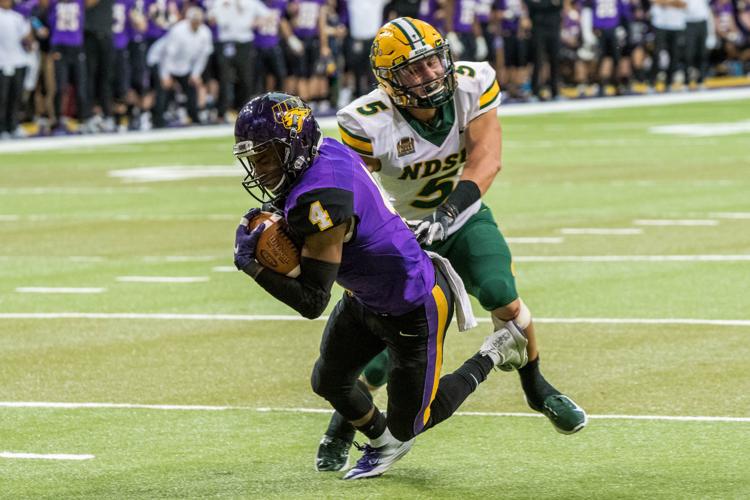 100618MD-UNI-NDSU-15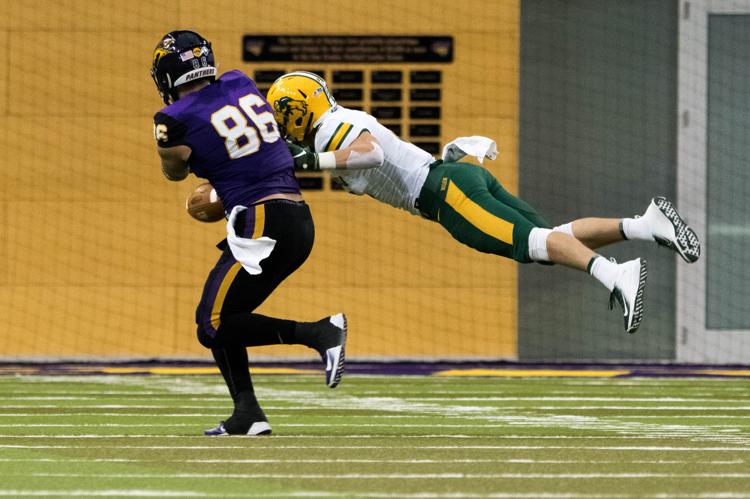 100418MD-UNI-NDSU-04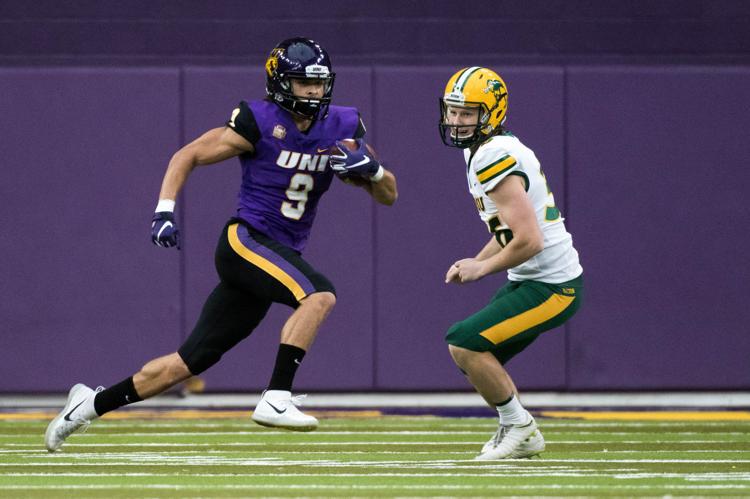 100418MD-UNI-NDSU-06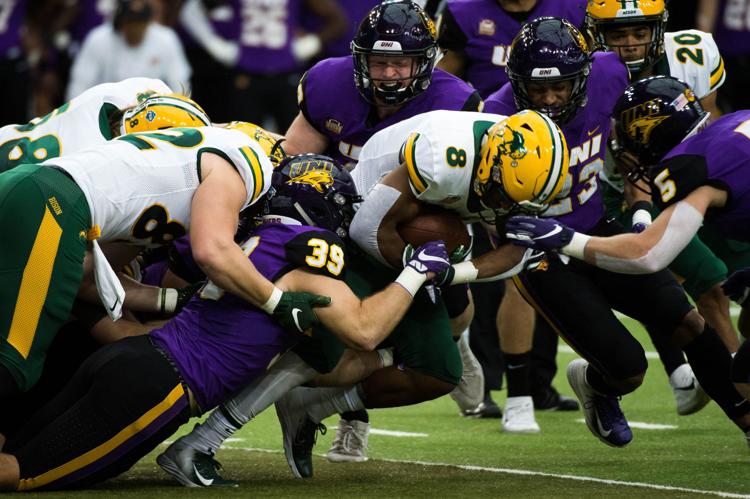 Stick sparks N Dakota State to 56-31 romp over N Iowa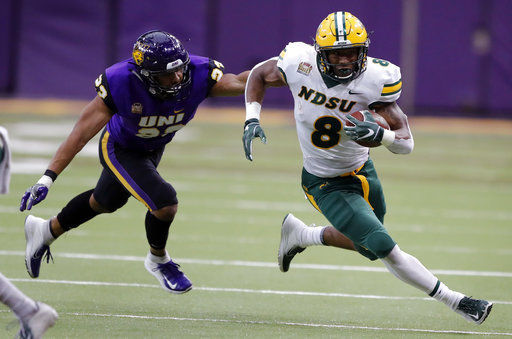 Stick sparks N Dakota State to 56-31 romp over N Iowa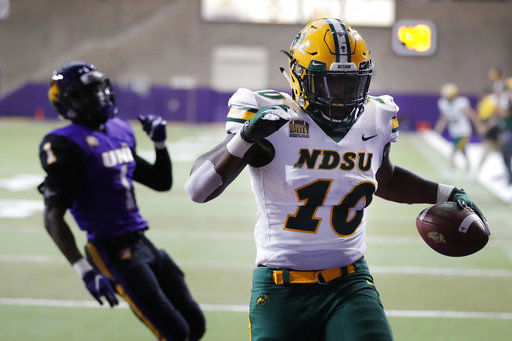 Stick sparks N Dakota State to 56-31 romp over N Iowa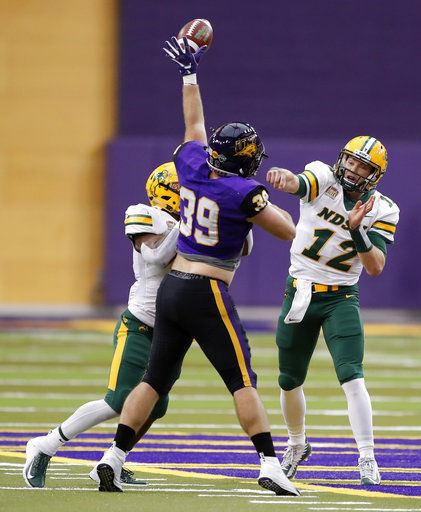 Stick sparks N Dakota State to 56-31 romp over N Iowa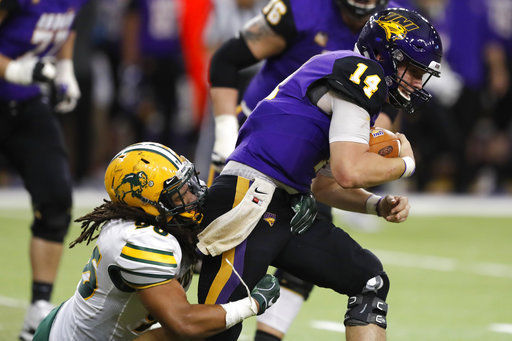 Stick sparks N Dakota State to 56-31 romp over N Iowa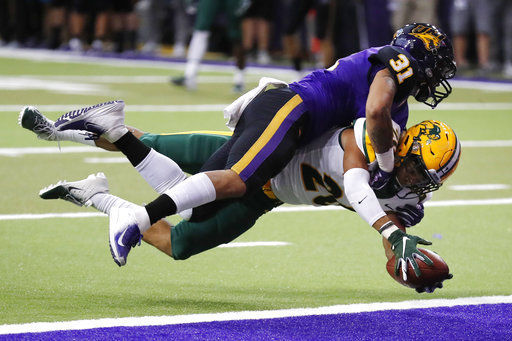 Stick sparks N Dakota State to 56-31 romp over N Iowa