CEDAR FALLS — Mark Farley isn't looking for any silver linings after his University of Northern Iowa football team saw a third-quarter lead crumble away in a 56-31 loss to top-ranked North Dakota State Saturday.
"That is probably for other people to judge and for us to prove," said the Panthers' head coach. "We didn't go into that thing to win a consolation prize."
Farley said he was pleased with how his team started, how it finished the first half, and how UNI countered everything the Bison threw at them right up to the 6-minute mark of the fourth quarter when the Panthers trailed just 35-31.
"Yeah we played very good, but we didn't play well enough to win," Farley said. "We only take the field for one purpose. Somebody else can get the consolation prize."
Although dejected by the final outcome, UNI players believe there are things they can take away for the experience.
"I thought we played with a lot of effort," wide receiver Nick Fossey said.
With a remaining schedule that includes three ranked teams — South Dakota (24th), South Dakota State (2nd) and Illinois State (12th), and two teams receiving votes in the FCS Top 25 (Western Illinois and Missouri State), the Panthers feel they need another great week of preparation heading to South Dakota this week.
"One thing I do think we did this past week is prepare really well," receiver Jaylin James said.
"But I think every team we play in the Missouri Valley is a team that we need to prepare like that for. Going to USD, it is going to be a tough game, but as long as we continue to prepare like we did this past week I think we can make big strides and hopefully win out."
South Dakota has posted back-to-back, seven-point wins over Southern Illinois and Missouri State. The Coyotes rallied in the fourth quarter to beat the Bears last week in Vermillion, S.D., 35-28.
QUESTIONABLE: UNI could potentially be without two starting offensive linemen against South Dakota.
Right guard Nick Ellis missed the NDSU game, while starting left tackle Cal Twait went down with a lower-body injury in the fourth quarter and needed assistance to hobble off the field.
Farley said both are questionable.
If neither can go, Tyler Putney, who got the start Saturday, will slide in at right guard, while Matthew Vanderslice will take over at right tackle, and Spencer Brown will move from right tackle to Twait's spot at left tackle.
STATISTICAL LEADERS: UNI junior tight end Briley Moore ranks sixth among all FCS tight ends in receiving yards and No. 1 in the MVFC. He also leads UNI with 20 catches for 276 yards and two touchdowns.
100418MD-UNI-NDSU-01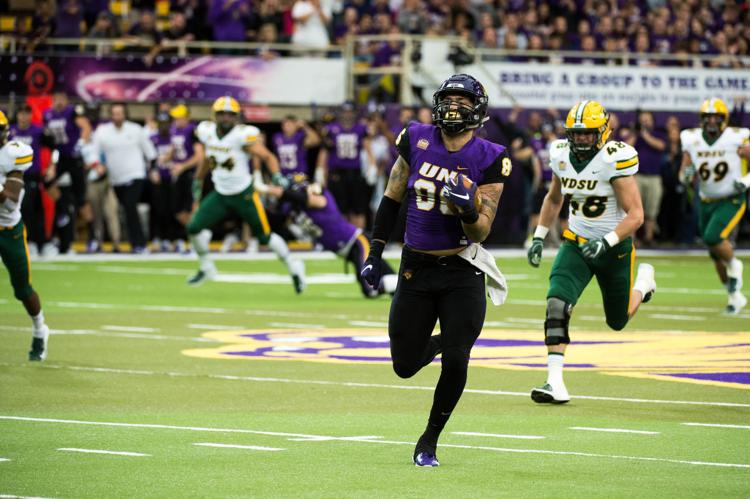 100418MD-UNI-NDSU-04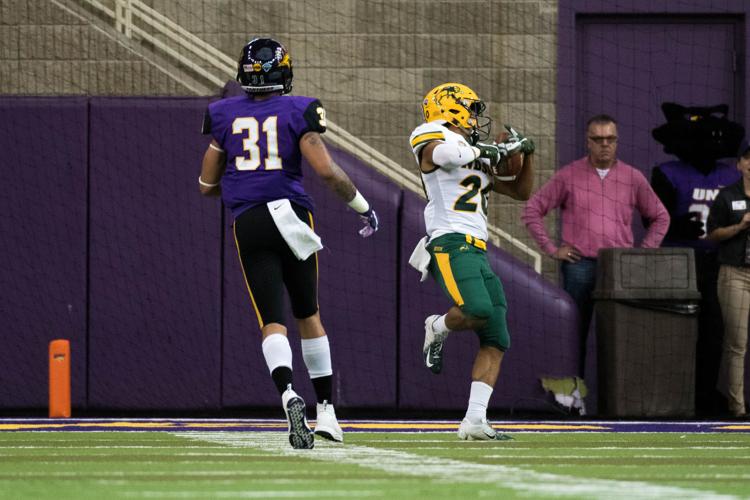 100418MD-UNI-NDSU-01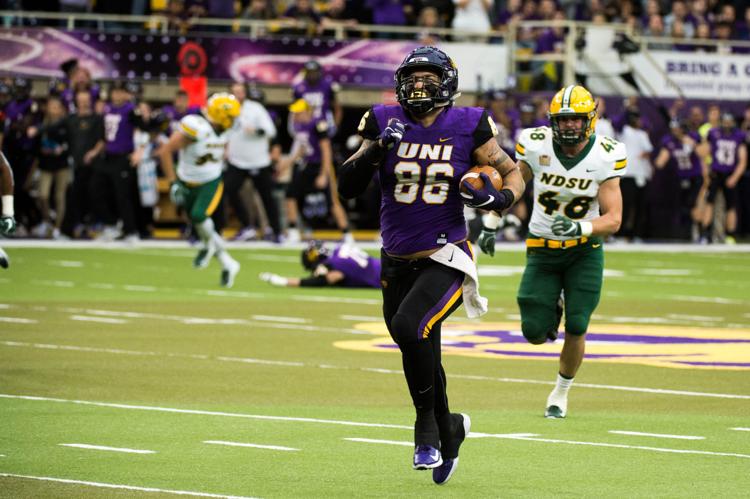 100418MD-UNI-NDSU-05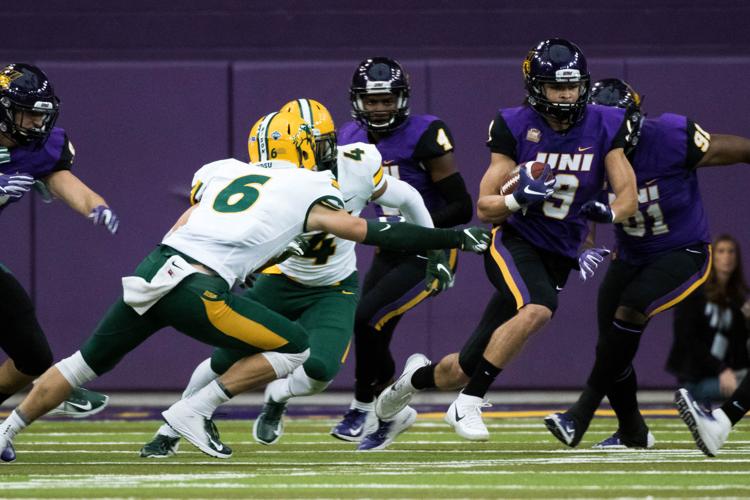 100618MD-UNI-NDSU-10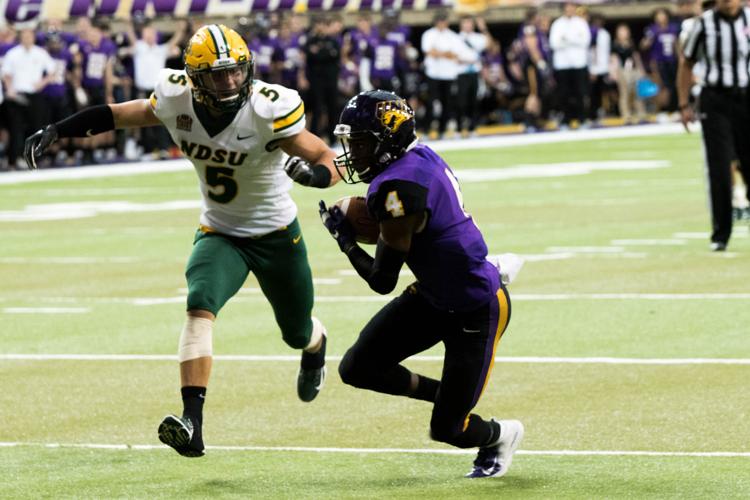 100618MD-UNI-NDSU-07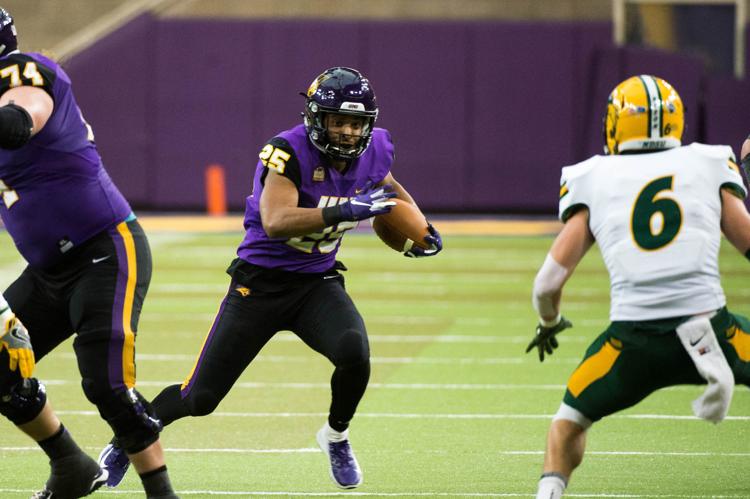 100618MD-UNI-NDSU-13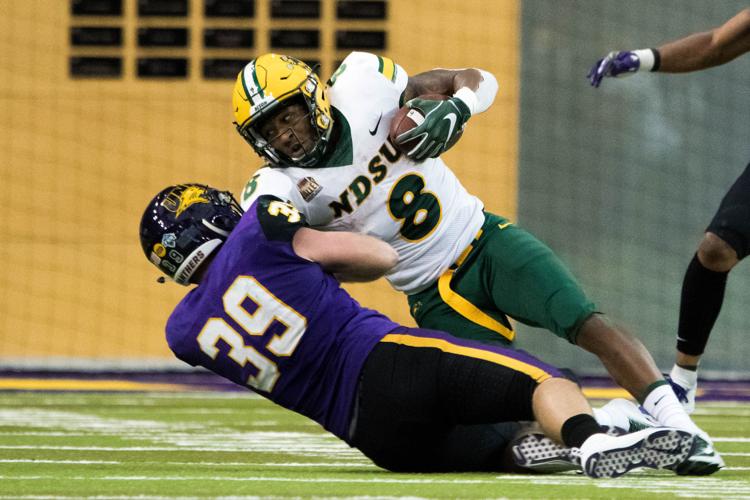 100618MD-UNI-NDSU-09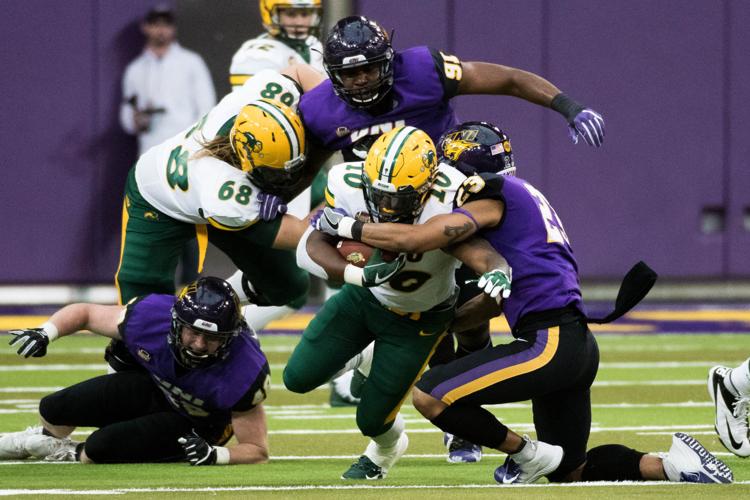 100618MD-UNI-NDSU-14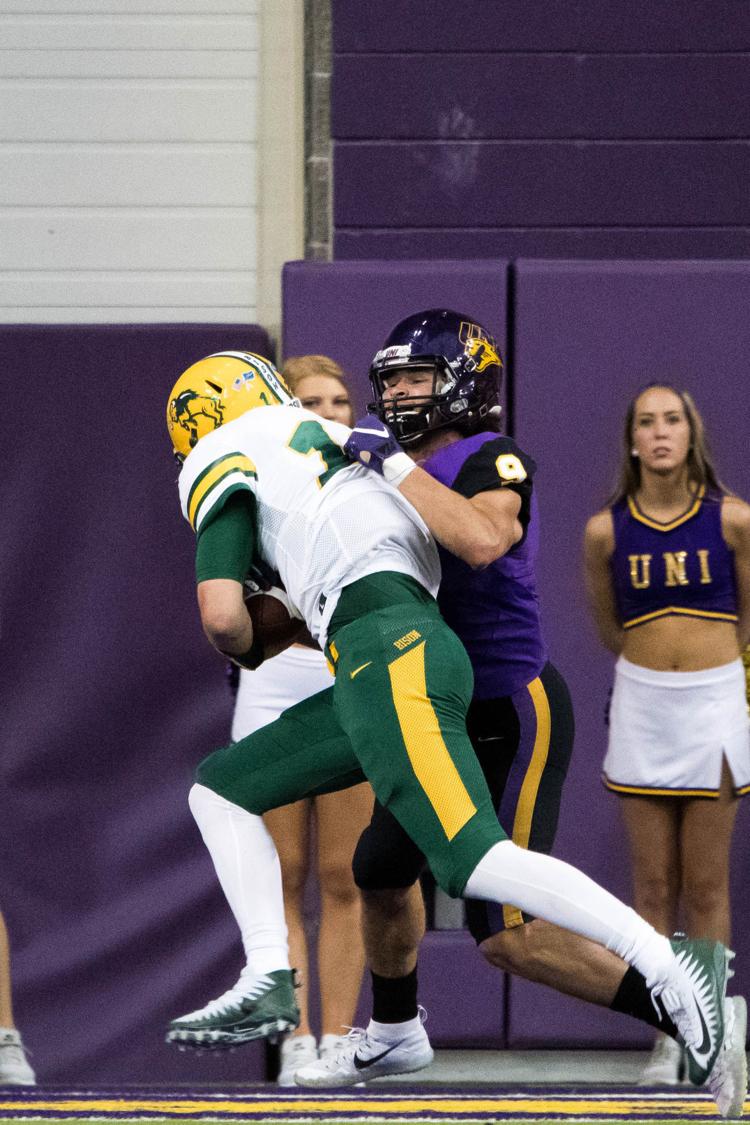 100618MD-UNI-NDSU-08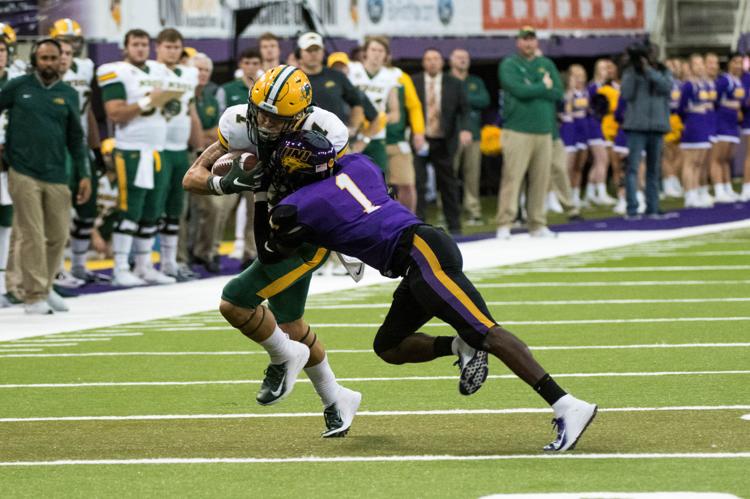 100618MD-UNI-NDSU-12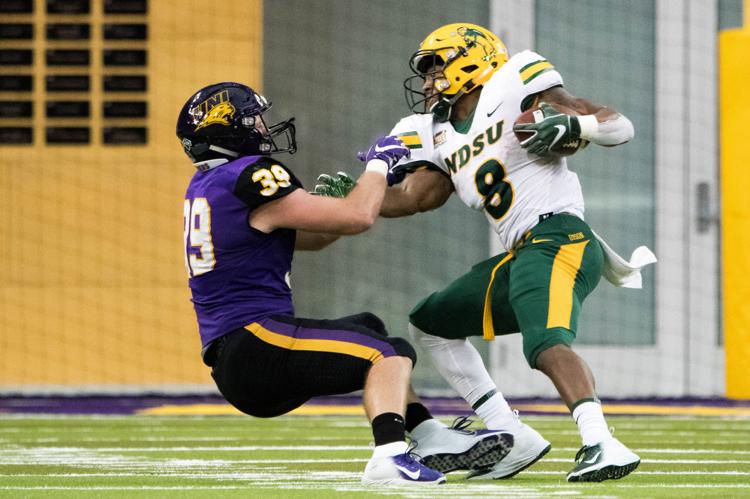 100618MD-UNI-NDSU-11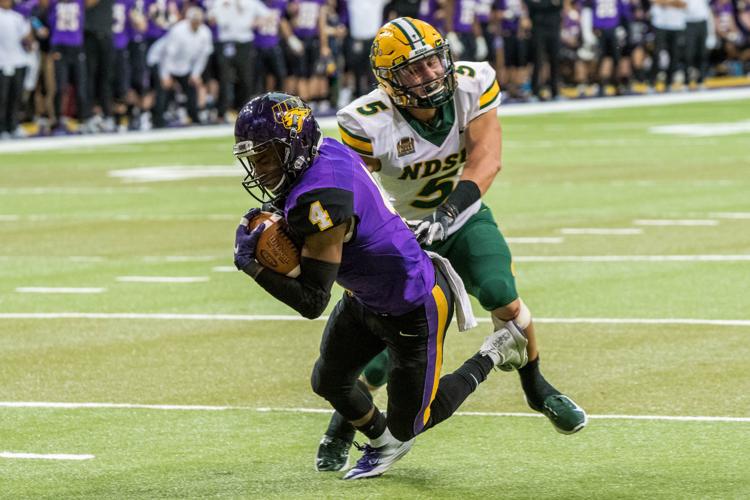 100618MD-UNI-NDSU-15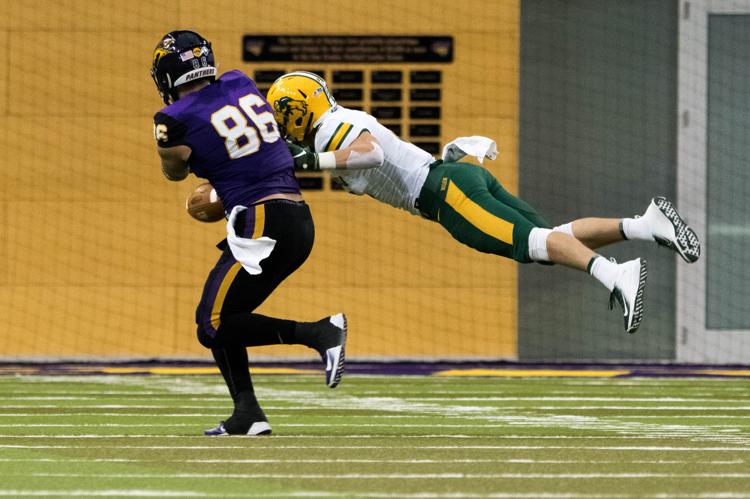 100418MD-UNI-NDSU-04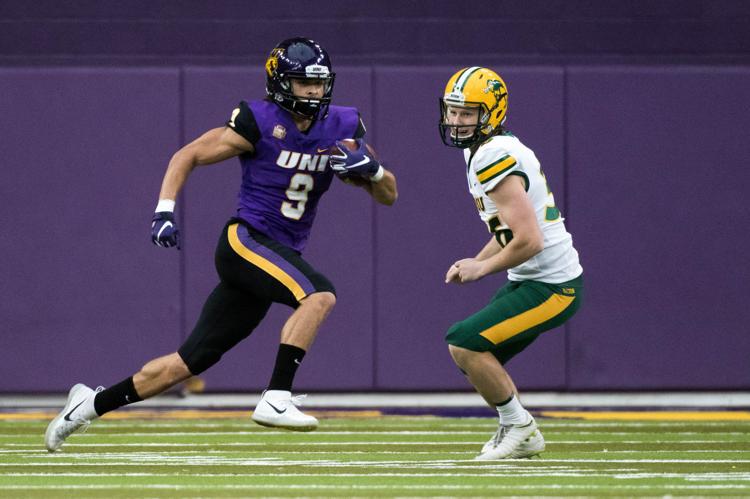 100418MD-UNI-NDSU-06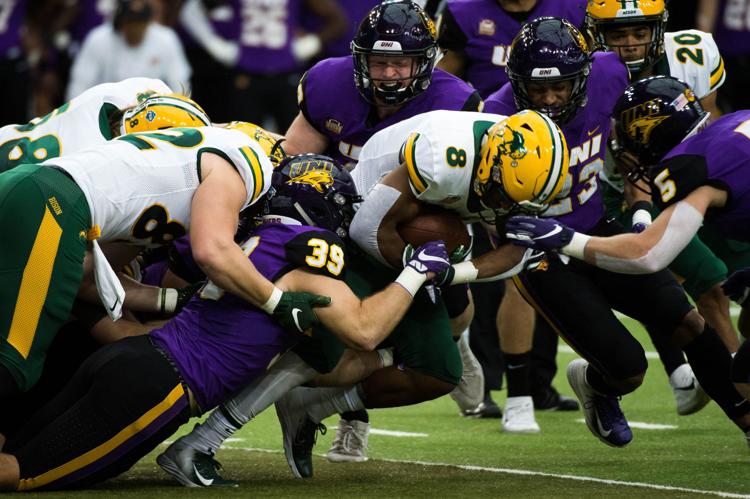 Stick sparks N Dakota State to 56-31 romp over N Iowa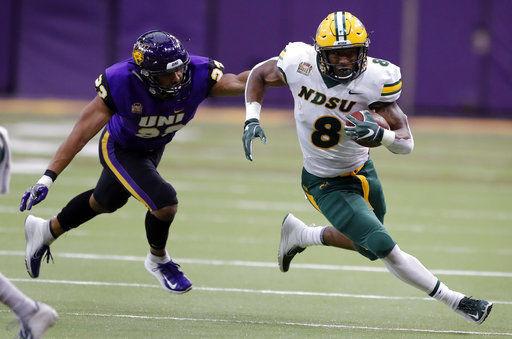 Stick sparks N Dakota State to 56-31 romp over N Iowa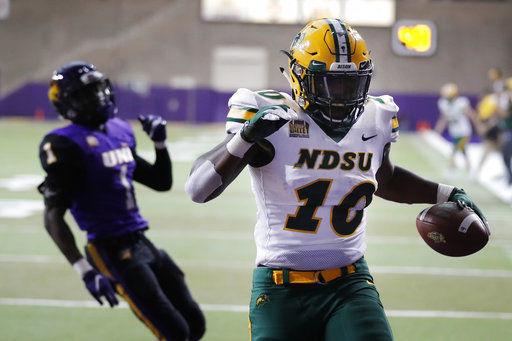 Stick sparks N Dakota State to 56-31 romp over N Iowa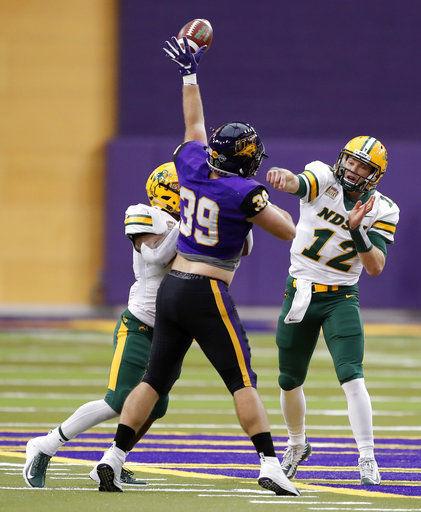 Stick sparks N Dakota State to 56-31 romp over N Iowa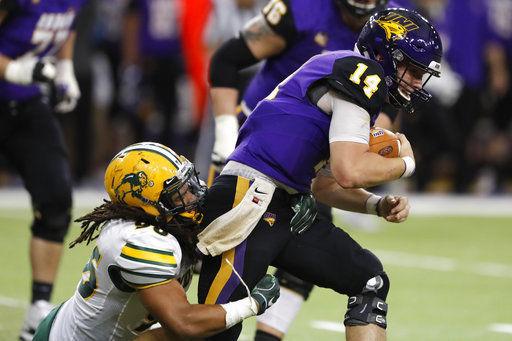 Stick sparks N Dakota State to 56-31 romp over N Iowa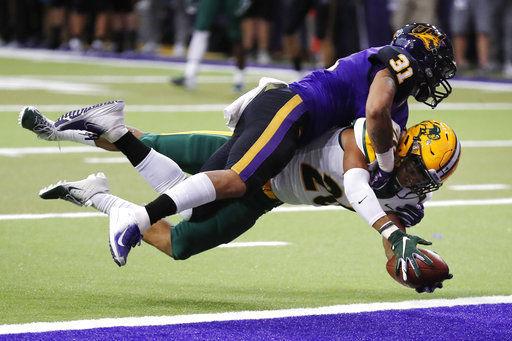 Stick sparks N Dakota State to 56-31 romp over N Iowa