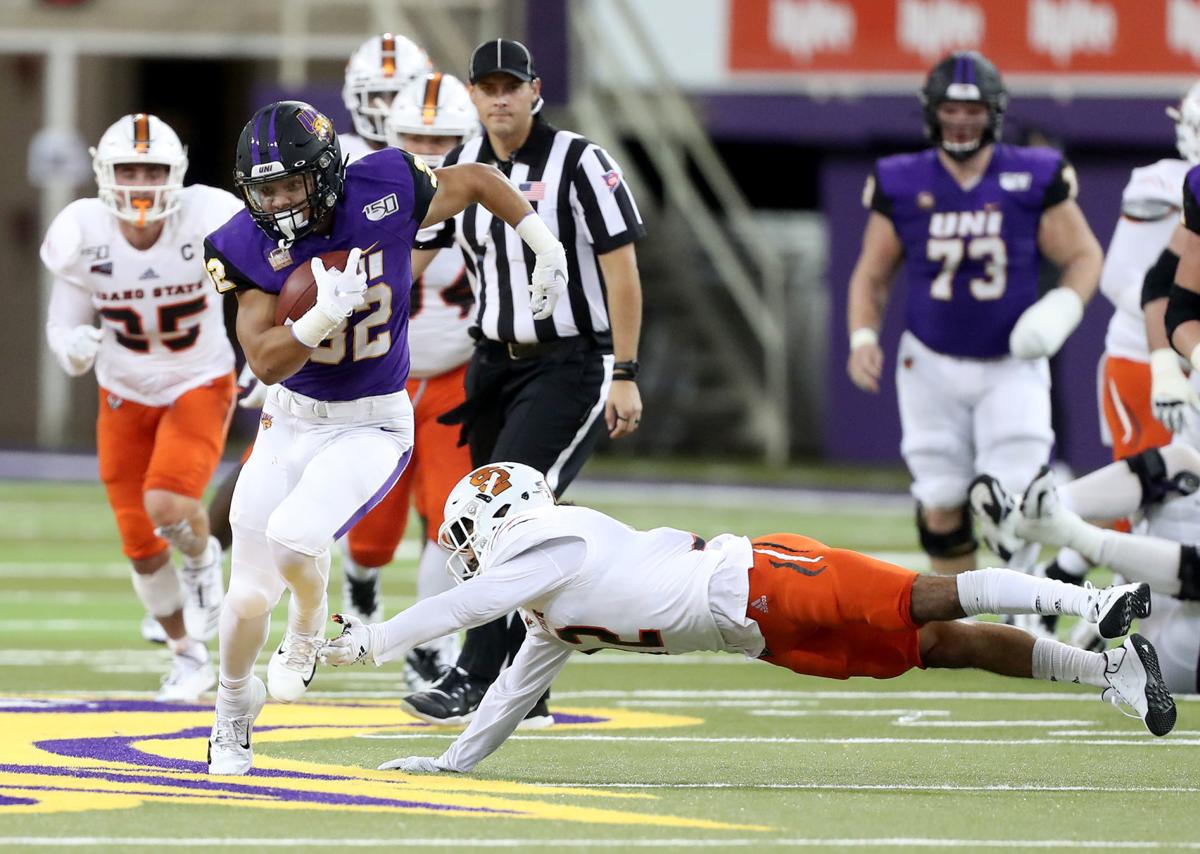 CEDAR FALLS — Tyler Hoosman barely saw the field in Northern Iowa's first two football games of the season.
While frustration could've easily crept in, the sophomore from Plainfield, Ill., stayed patient. That patience paid off Saturday as the 6-foot, 212-pound running back provided a second-half spark in the Panthers' 13-6 win over Idaho State.
Hoosman rushed for 55 yards on 10 carries and had one catch for 29 yards, all in the second half, including a 22-yard run that sparked UNI's go-ahead fourth-quarter touchdown drive.
"I thought it was all about patience in these first two games," Hoosman said. "Obviously, last year I got a few carries. But it was just sticking with the program and sticking with my coaches and them telling me, 'Your time is coming, your time is coming and be ready.
"I was happy that my time came today."
UNI head coach Mark Farley said Hoosman was a player he identified following the Panthers' win over Southern Utah who may have been under-utilized.
A year ago, in a reserve role behind Trevor Allen and Marcus Weymiller, Hoosman rushed 44 times for 205 yards in spot duty.
"That was the one person I actually called in my office after the last game because I thought he was the one we did not know enough about after our second game because he didn't have any reps," Farley said. "We needed to get him out there.
"Because of the person he is, he took that role and he was the one that had a tremendous practice the last two weeks and then had the production today."
If the Hoosman name is familiar to football fans from the Cedar Valley, it should be.
Hoosman's grandfather, Emmit Hoosman Sr., is a Waterloo East Hall of Famer and member of its Ring of Honor. His father, Emmit Jr., was the leading rusher for Waterloo West in 1982.
"That is why I'm so familiar with the background of Waterloo," Hoosman said. "I came up here during my childhood once a year, twice a year. My grandpa had such good knowledge while he was alive. He was one my guys I really looked up to.
"It also was one of the reasons why I came to UNI because it was close to family."
Hoosman said he sees his grandma, Marjorie, who still lives in Waterloo, a lot and has an uncle that lives in the area, too.
DOMINANT SMITH: UNI junior defensive end Elerson Smith has been hard to block in the Panthers' first three games.
The 6-foot-7, 245-pound Minneapolis native had nine tackles, 3 1/2 for loss and three sacks Saturday. He also was credited with a forced fumble and a pass break-up.
Smith recorded four TFLs and two sacks in UNI's first two games. And if you factor in his final three games of the 2018 season, he has 13 1/2 tackles for loss and 10 sacks in his last six games.
"I felt pretty confident from the jump," Smith said of his performance against Idaho State. "Every game I try to come in with as much confidence as I can. But, today, getting a couple of sacks early was really nice."
Photos: Northern Iowa Vs. Idaho State Football
092119bp-uni-s-idaho-01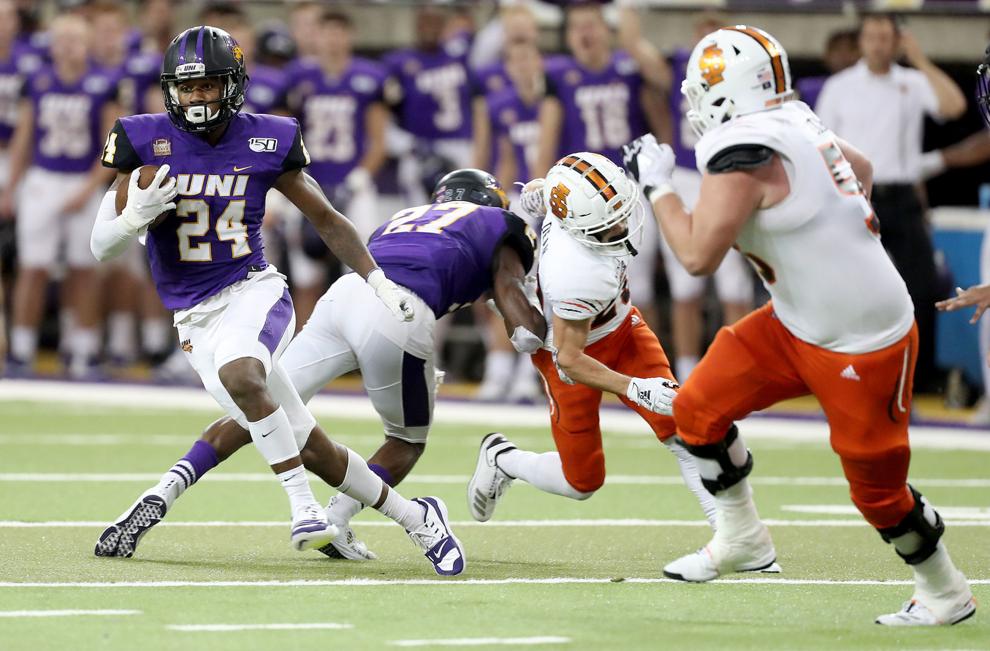 092119bp-uni-s-idaho-02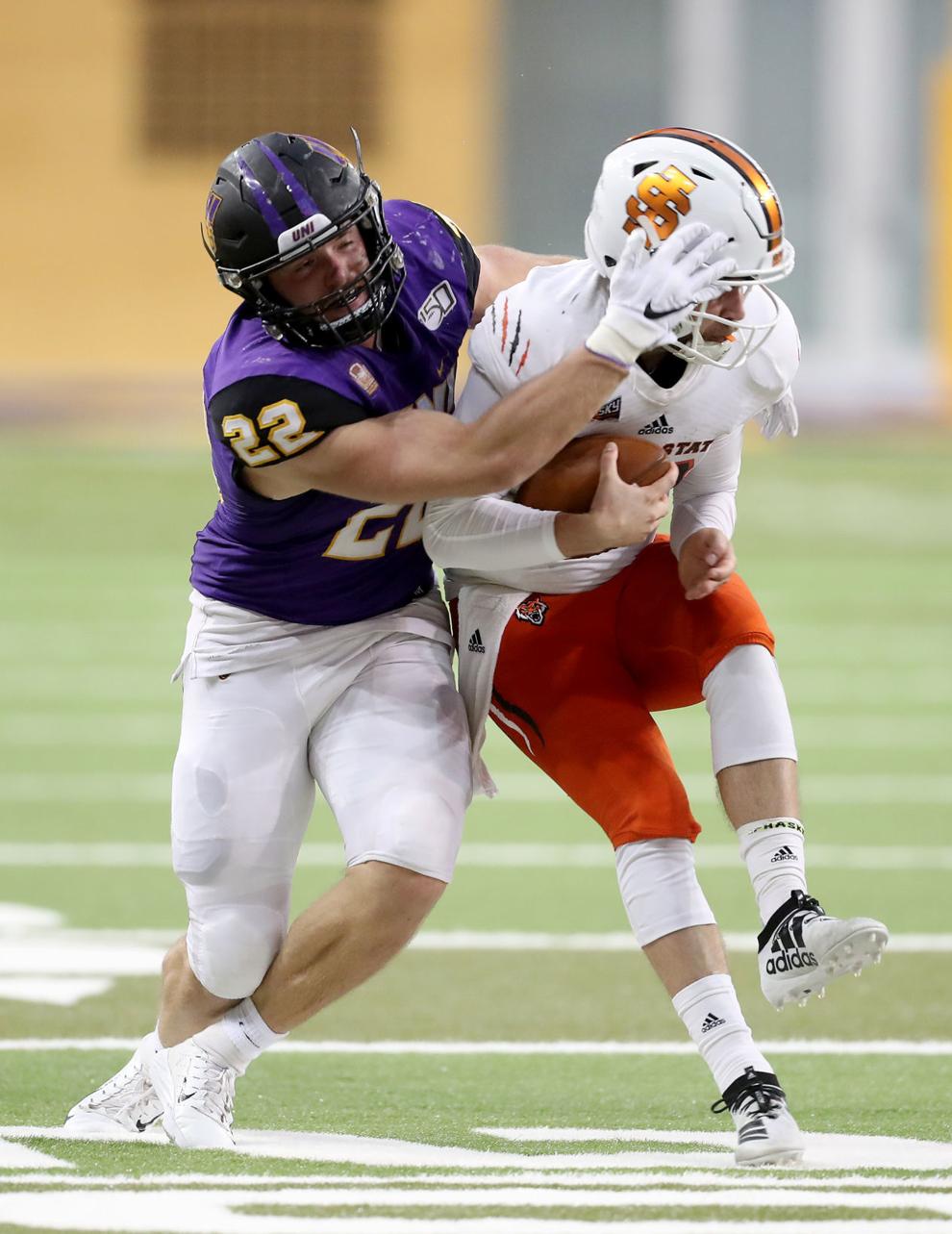 092119bp-uni-idaho-st-03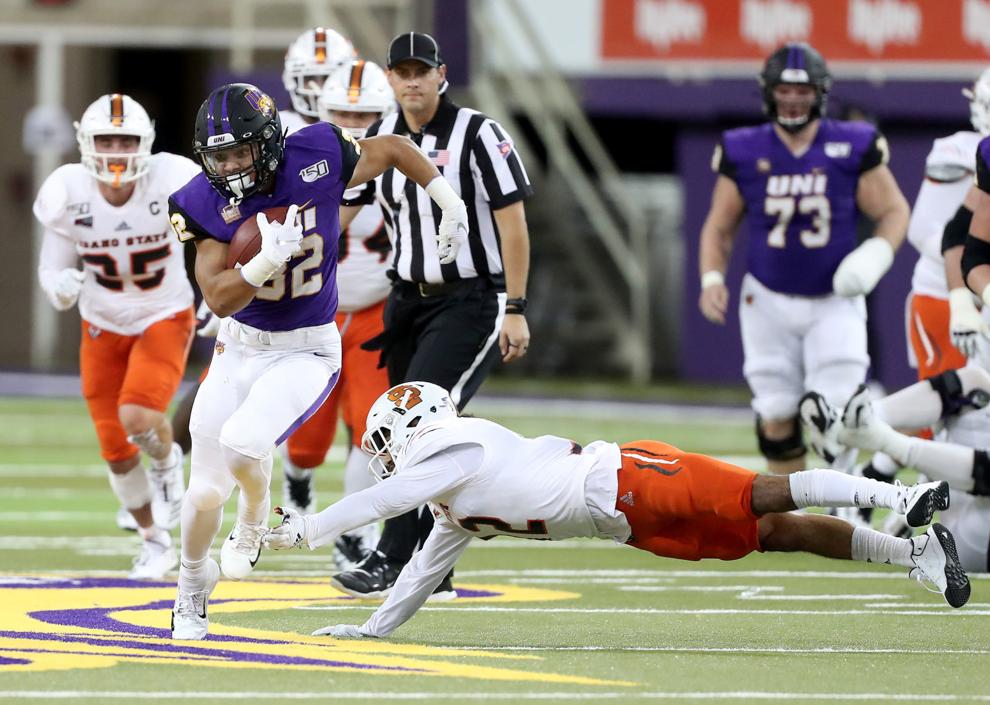 092119bp-uni-s-idaho-04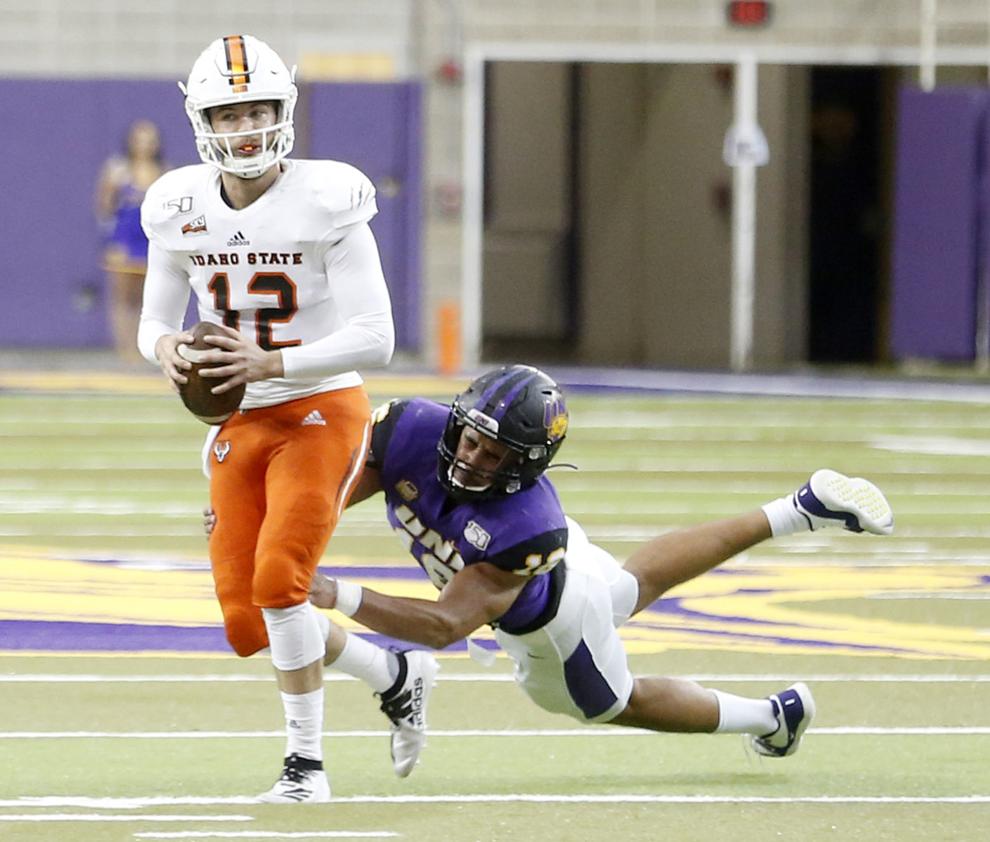 092119bp-uni-s-idaho-05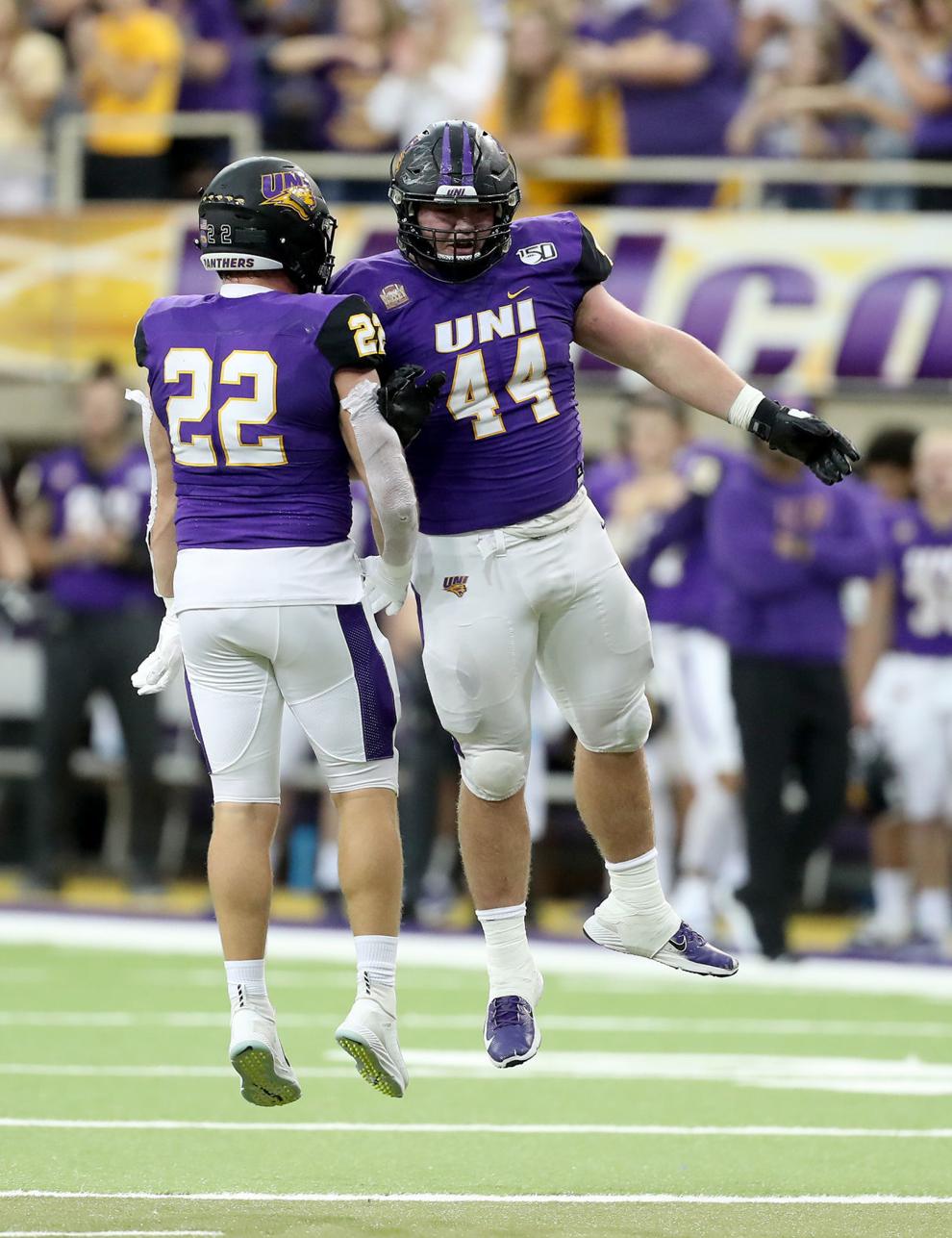 092119bp-uni-s-idaho-06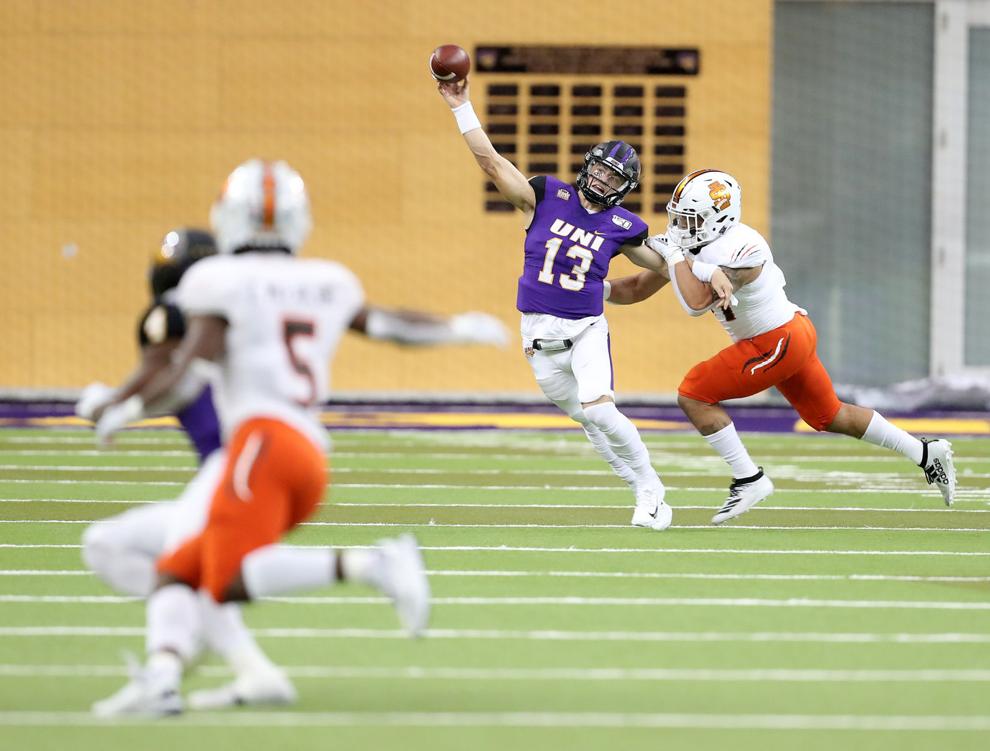 092119bp-uni-s-idaho-07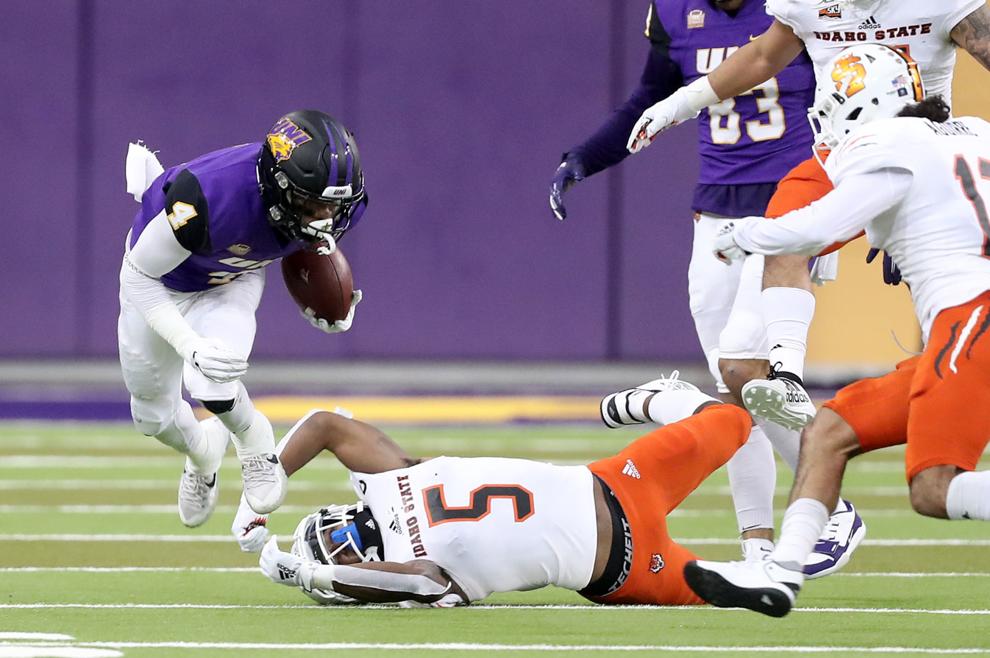 092119bp-uni-s-idaho-08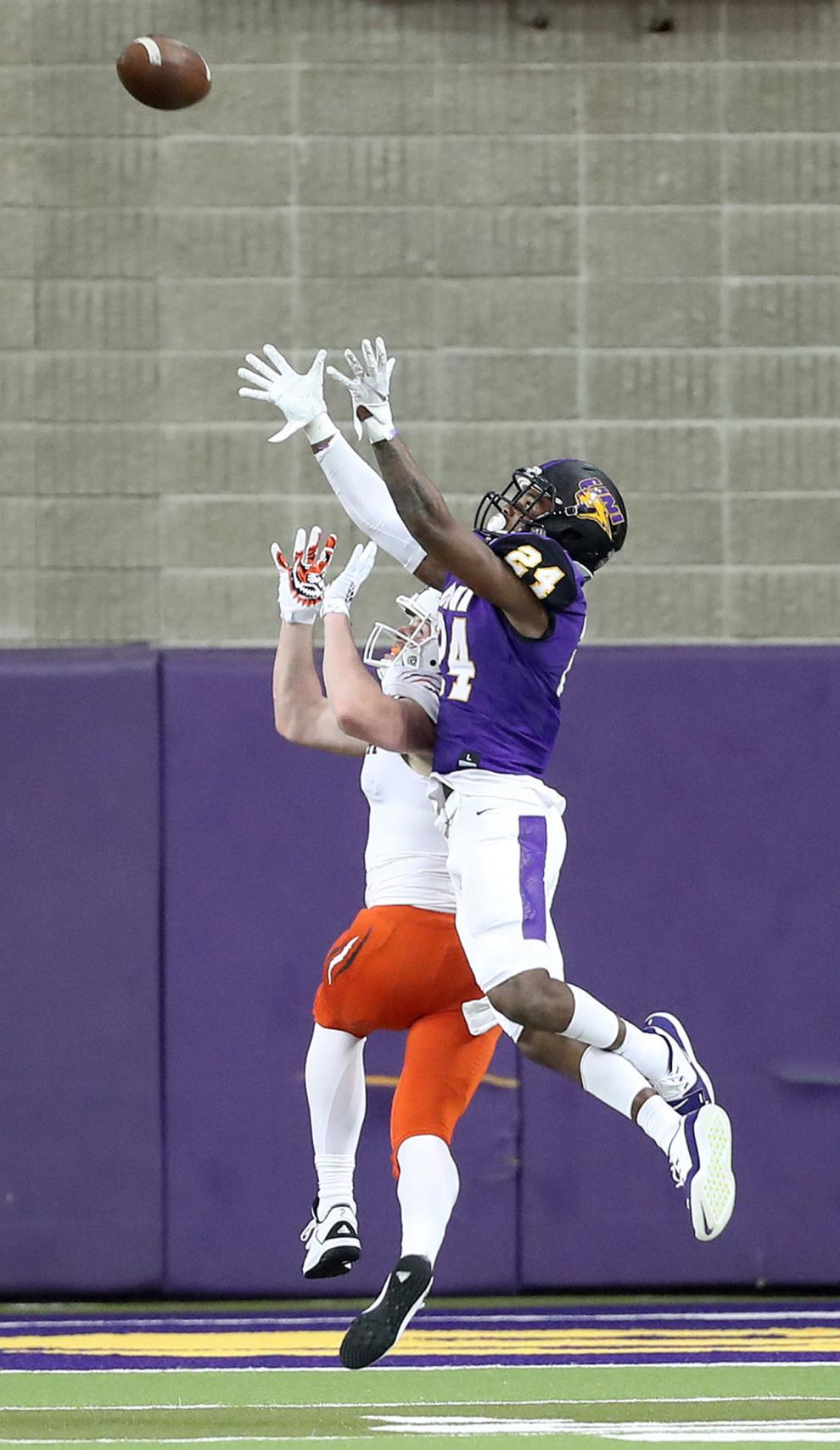 092119bp-uni-s-idaho-11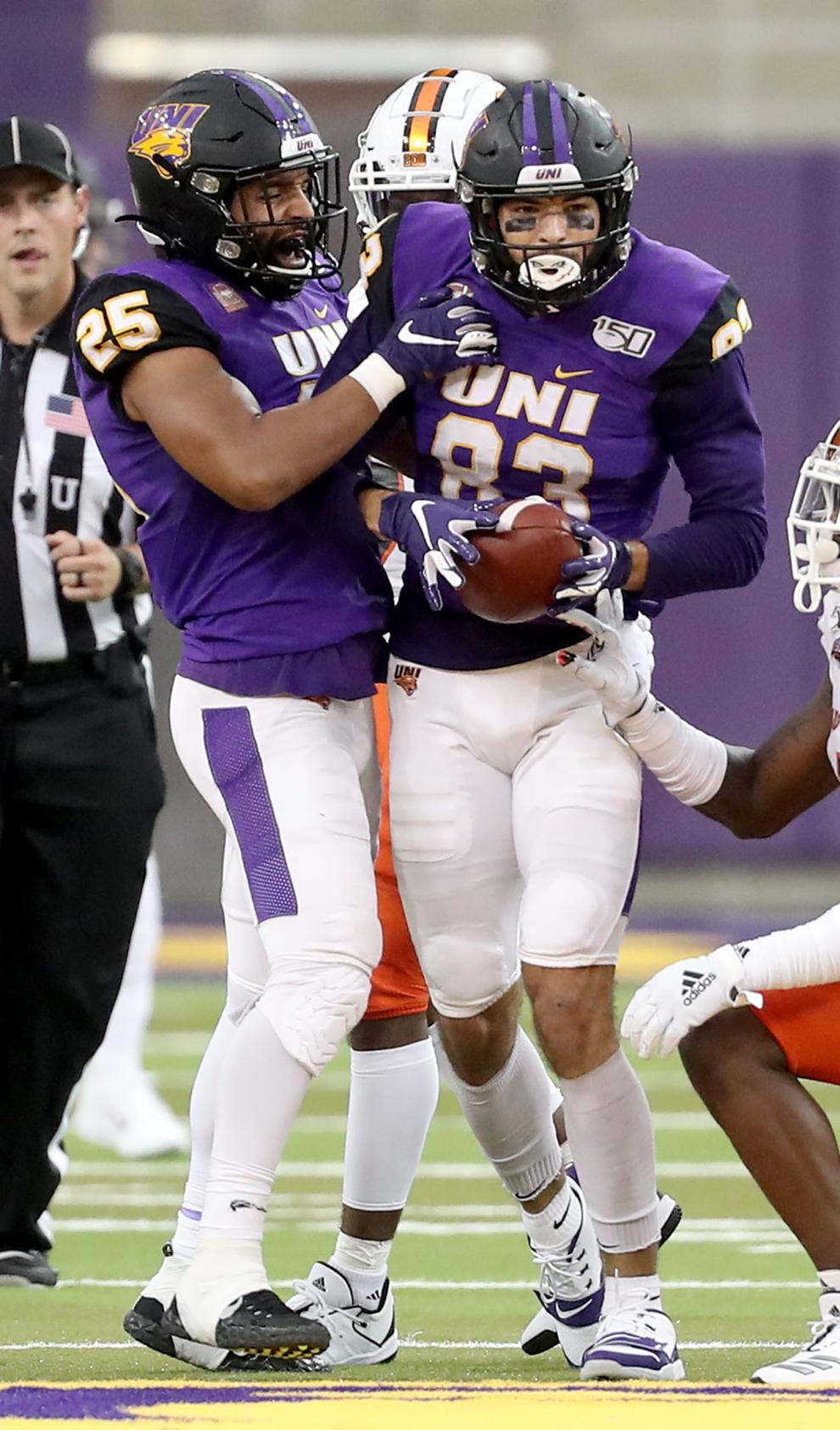 092119bp-uni-s-idaho-09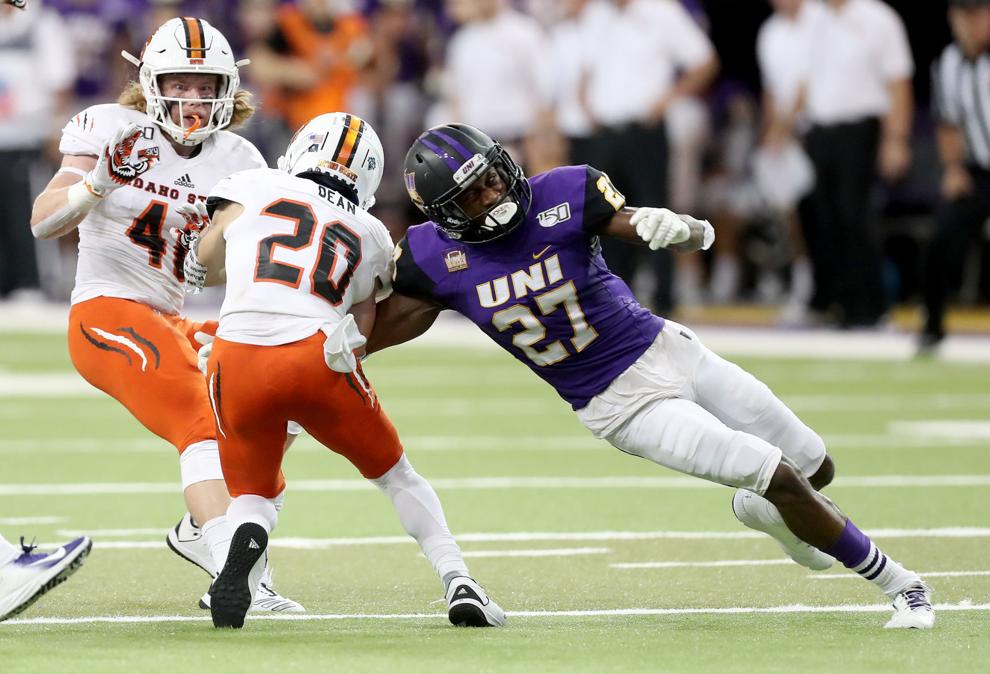 092119bp-uni-s-idaho-10