CEDAR FALLS – The search for great football players will never end for the University of Northern Iowa football team.
Yet, Wednesday Mark Farley and his staff put the finishing touches on its 2020 recruiting class by adding five players to the 13 the Panthers signed in December.
UNI released the names of four of the players Wednesday with the fifth, a defensive back from the Kansas City area whose paper work is in, but his signing ceremony was delayed a day because school was cancelled for Kansas City Chiefs Super Bowl parade.
"He wants to have the excitement of announcing in front of friends and family," Farley said.
In addition to the defensive back, UNI added junior college wide receiver Kenden Robinson Jr from San Francisco City College, quarterback Da'Vonshai Harden of Topeka, Kan., center Gunnar Kilen of Verona, Wis., and quarterback-punter Cael Loecher of Cedar Falls.
"Quarterback was essential as we have only three on campus right now," Farley said. "We needed somebody in the freshman class to be a quarterback.
"It was great timing with Da'Vonshai who is a great athlete who can move, throw and will be a compliment to the quarterback room we already have."
The Panthers return starter Will McElvain and redshirt freshmen Justin Fomby, UNI's 2019 Offensive Scout Team Player of the Year, and Nate Martens.
Harden was originally committed to Les Miles and the Kansas Jayhawks, much like December signee, running back Jaylin Richardson of Kansas City, Kan. He ran and passed for 2,299 yards while leading Topeka to the Class 6A semifinals.
Loecher brings that quarterback group to five as well as another person to challenge Zac Kibby and Nate Murphy for the starting punter position.
While averaging 40.6 yards per punt over the past two seasons, the 6-foot-5, 195-pound Loecher also passed for 4,006 yards and 51 touchdowns while leading the Tigers to a 22-2 mark as a starting quarterback.
"Cael is a gem," Farley said. "His best football is ahead of him. He is a great athlete. I've watched him growing up and is going to be able to compete for that starting punting position and able to do that in his first season."
With the graduation of two of UNI's top three pass catching targets – Jaylin James and Aaron Graham – Farley said Robinson will add depth to a young group that features 1,000-yard receiver Isaiah Weston.
This past season at City College of San Francisco, where Panther offensive line coach Ryan Clanton played, Robinson had 50 catches for 746 yards and nine scores. Three of his final four games saw him go over 100 yards receiving, including a 10-catch, 102-yard game in CCSF's Golden State Bowl win over Shasta CC.
"We needed depth at receiver and he provides that," Farley said.
Kilen was originally linked to Colorado State, but the 6-foot-7, 280-pound Verona, Wis native has a huge frame.
"What I like about him is he is a center," Farley said. "We usually take guards and tackles and turn them into centers. He's got a big frame and can move. Center is hard to pay and he has been effective playing it and has the size to compliment what we do here so we are pleased to have Gunnar."
Farley added UNI is not done officially looking for new Panthers for the 2020 season saying he and his staff will continue to monitor the transfer portal.
"It's got to fit a need. We will be selective and it has to be the right player at the right time," Farleys said. "We definitely still looking for a running back."
UNI opens spring practice on March 23 and will conclude its 15-date spring practice with either or a spring game or controlled scrimmage on April 24 inside the UNI-Dome.
Metro athletes who signed letters of intent Wednesday:
Collin Bohnenkamp, Truman State, football
Cael Loecher, Northern Iowa, football
Leah Dierks, Hawkeye C.C., Dance
Riley Fieshner, Wisconsin-Parkside, Soccer
Jada Golden-Smith, Kirkwood CC, Volleyball
Jaxon Heth, Brair Cliff, Basketball
Krisha Keeran, Case Western University, Tennis
Nicole Motzko, Wartburg, Soccer
Joshua Ollendieck, Truman State, Basketball
Jacob Remmert, South Dakota, Football
Annika Strohm, Missorui S&T, Soccer
Anna Taft, Hawkeye C.C., Track and field
Kyle Trunnell, Northern Iowa, Track and field
Ben Sinnott, Kansas State, football
Cannon Butler, Northern Iowa, football
Caleb Vesely, Minnesota State-Mankato, football
Kobe Nobis, Loras, Football
Emily Surma, Loras, soccer
Maddie Burr, Buena Vista, soccer
John Rausch, Central, baseball
Bailey Sinnwell, Wartburg, Tennis
Jace Andregg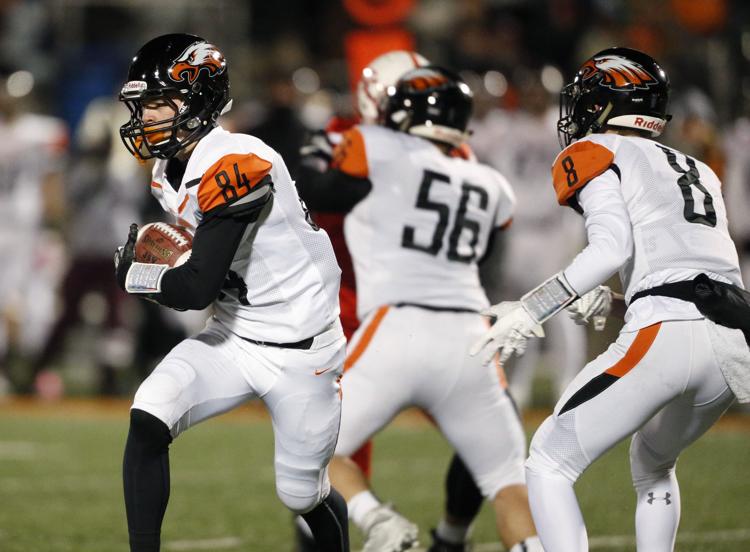 Andregg was a jack-of-all trades for the Spartans who finished 12-1. He rushed 51 times for 250 yards and nine scores, and he caught 58 passes for 688 yards and nine more scores. Andregg led Solon with 108 points, while on defense he recorded 39.5 tackles.
Isaiah Green
St. Cloud, Minn. (St. Cloud Technical)
UNI won out over the likes of Iowa, Northern Illinois and North Dakota State. A season ago, Green had 47 tackles, 10 for loss, while catching two touchdown passes as a tight end.
Cade Moore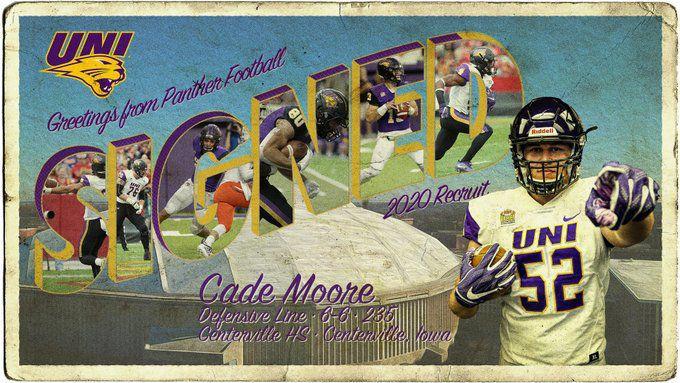 Moore has been described as having a large frame and a big motor. He totaled 29 ½ tackles this year for the Big Red, and has also been recruited as a long snapper. He projects as a defensive end, but could also switch over to play offensive line.
Wes Hine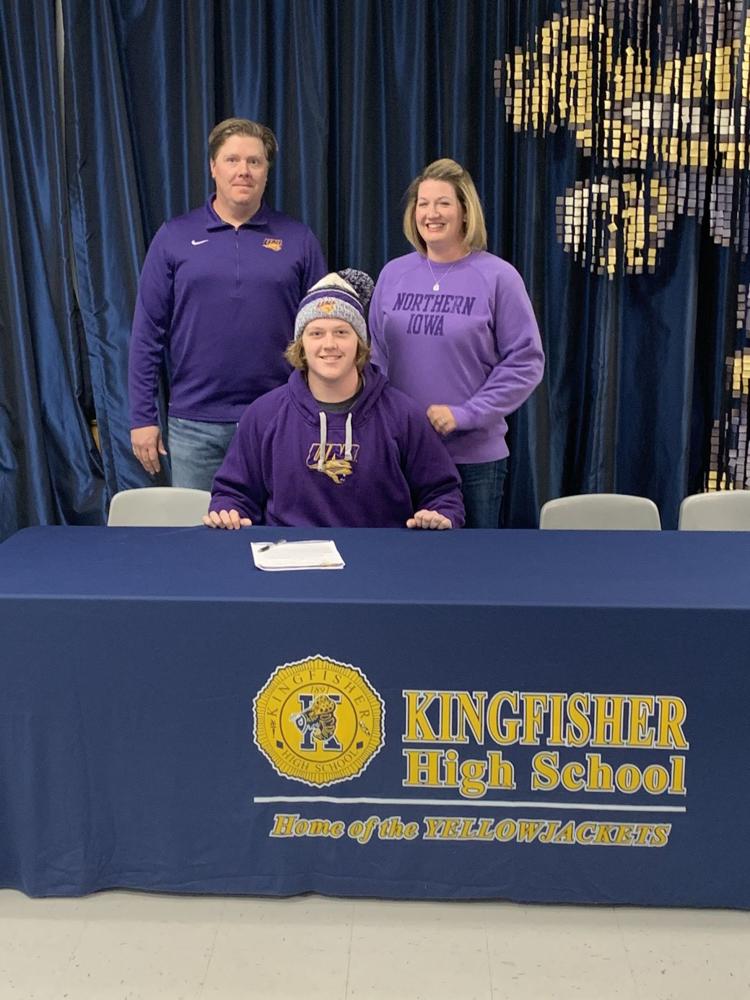 Hine is another linemen projected to play guard in college. He committed to the Panthers back on June 25. He also had a preferred walk-on offer from Texas Tech.  
Cannon Butler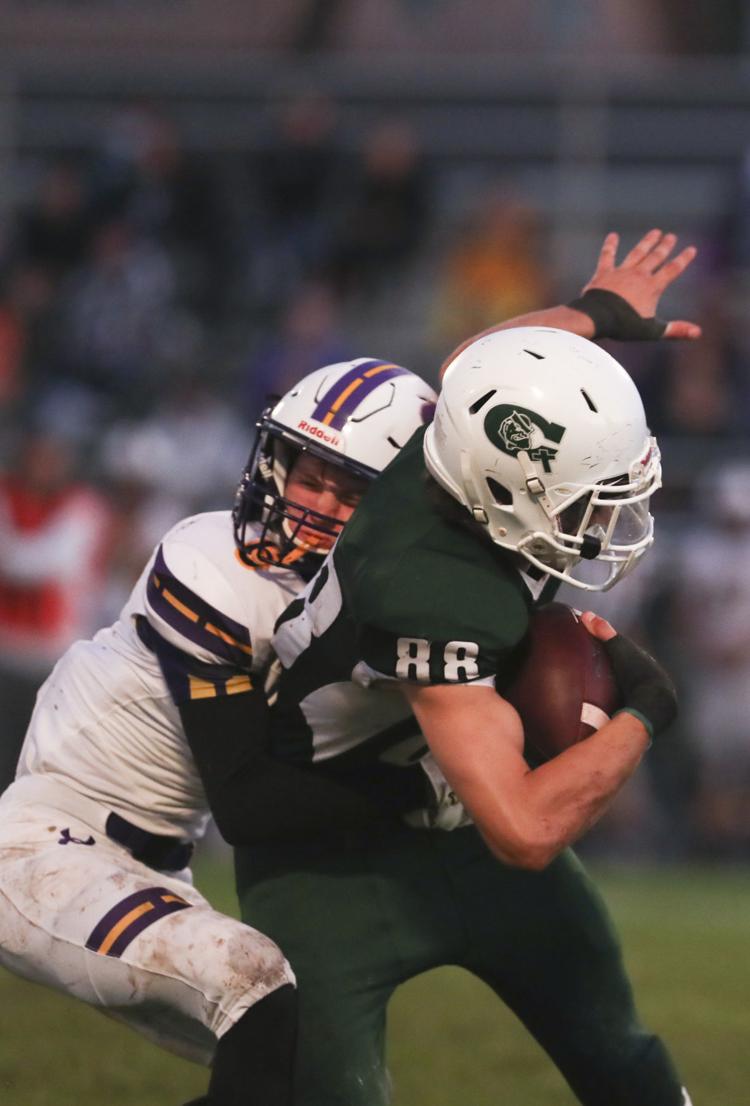 Butler recorded 19 tackles for loss, including four sacks for the Sailors, who finished 8-2. Offensively, he recorded 16 receptions for 257 yards and two scores playing tight end.
Hayden Amos
Amos was one of the primary reasons Carlisle rushed for more than 2,500 yards and 30 touchdowns this past season. Amos also recorded 36 ½ tackles on defense, including seven tackles for loss.
Ben Belken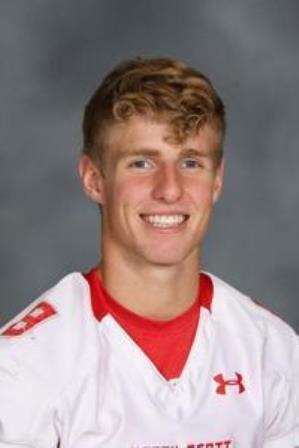 Belken recorded 33 tackles for the Lancers, who finished the season 9-2. He had seven tackles for loss and three sacks. He also caught 10 passes for 134 yards a touchdown.
Tysen Kershaw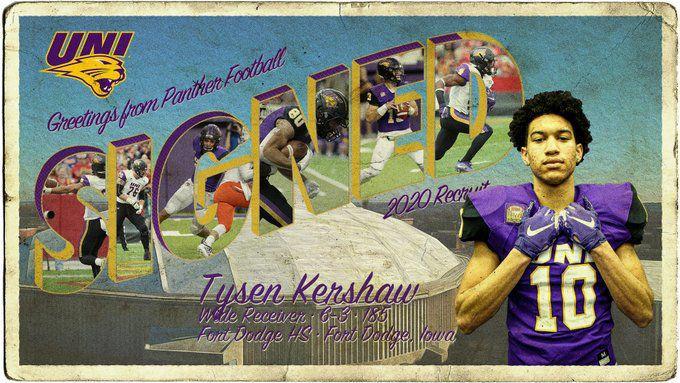 Kershaw became just the second Dodger to become a two-time first-team all-state selection after hauling in 49 passes for 606 yards and eight touchdowns this past season. He is the first Fort Dodge receiver to eclipse the 2,000-yard receiving mark. As a junior, he caught 71 passes for 1,206 yards and 12 scores. Kershaw was originally committed to South Dakota. 
Noah Abbott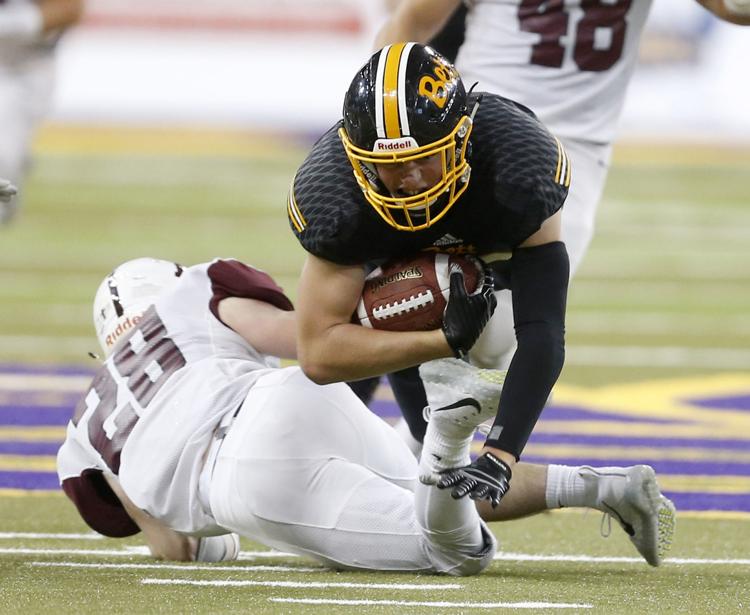 Abbott hauled in 26 passes for 380 yards and four touchdowns, including a 74-yard TD catch for the Bulldogs. He also recorded 21 tackles on defense this season.
Thomas Wilson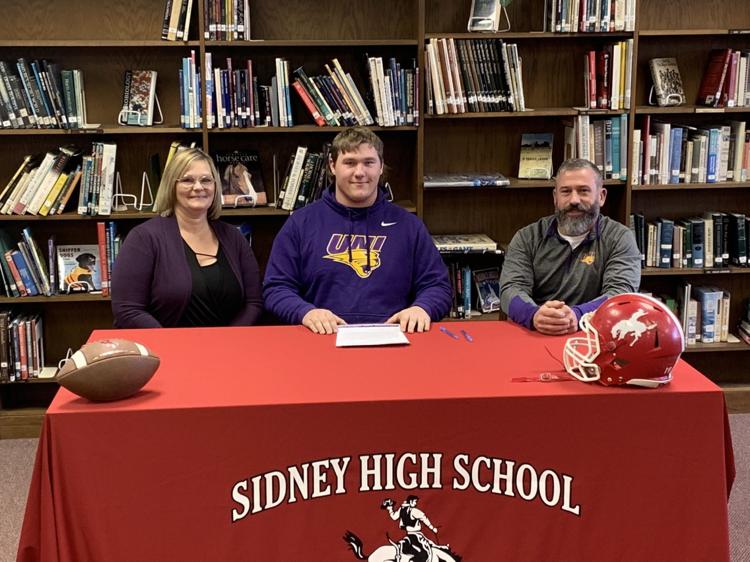 Wilson was a leader for 8-player Sidney. Defensively, he recorded 32 tackles, 15 for loss and two sacks. As a junior he had 51 tackles, including 14 ½ for loss. Wilson committed to UNI in June.
Jaylin Richardson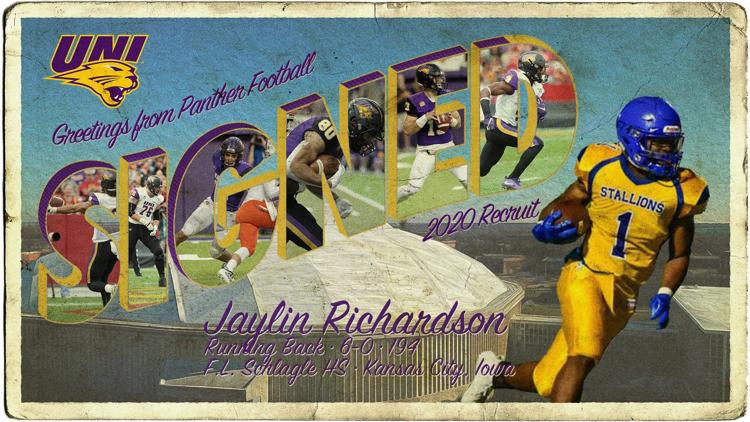 Kansas City, Kan. (FL Schagle)
Originally a Kansas verbal, Richardson will enroll early at UNI and begin attending classes in January. He rushed for better than 5,000 yards in his career at Schagle. 
Be the first to know
Get local news delivered to your inbox!