It was almost like a broken record skipping over and over again.
As much as Mark Farley likes to talk X's and O's within the game of football, the veteran head coach said on more than one occasion in the weeks and months leading up to the 2021 Missouri Valley Football Conference spring season that adaptation was going to be the key to success.
Farley frequently talked about how he and his staff were preparing every player on their roster to be ready to play at a moment's notice.
The Panthers snapped a three-game losing streak in Youngstown winning for the first time in the Ice Castle since 2010. 
That scenario played out last week as one offensive linemen after another was ruled out.
The Panthers had just two linemen who started against South Dakota State in their season opener available to play against Youngstown State and neither of them started in the position they started in the week before.
But all that preparation paid off for UNI in a 21-0 victory over Youngstown State by a makeshift group that helped the Panthers rush for 191 yards on 43 carries and allowed no sacks.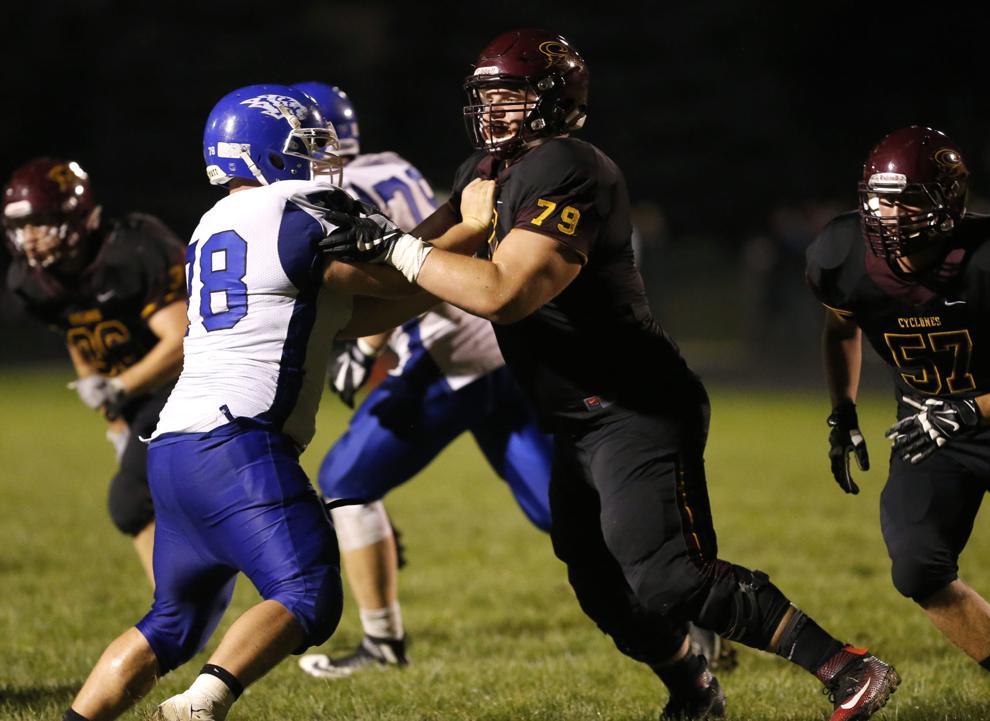 "I thought we really played a very good football game as far as the things we were up against and things we went thought last week," Farley said. "To see the player execute the plan with good technique and fundamentals. They executed for four quarters.
"We played very well in the offensive line with how things went. I thought…I'll even go back to the defensive line. I think those two groups were really stalwart of the game because we played well at both ends."
UNI went with Antione Frazier at left tackle. Matthew Vanderslice at left guard, Chase Arends at center, Jared Penning at right guard and Tristan Roper at right tackle.
Fifth-ranked Northern Iowa travels to Youngstown State Saturday for a 11 a.m. kickoff at Stambaugh Stadium where the Panthers have not won at since 2010. 
Frazier started last week at right tackle and Penning opened at left guard.
"I think watching people go through this in the fall really made you prepare in a way that should these happen that the next guy is ready," Farley said. "As we tell our team I don't think you are going to beat COVID and keep it from your football team. I think it is how you adapt and get other people on the football field and still execute the plan when you don't find out who you are going to lose until a Thursday or a Friday."
The man of the hour was probably redshirt-sophomore Chase Arends, a native of Cedar Falls who prepped at Dike-New Hartford.
Arends opened the spring third string, but injuries to Mason Neisen and Erik Sorensen promoted him to his first career start against Youngstown State.
The 6-foot-1, 290-pound Arends more than held his own and was named the Missouri Valley Football Conference's offensive lineman of the week.
"Probably the name to mention is Chase Arends playing center for us. What he did in that particular game," Farley said. "At the beginning of the week there was no way was the plan for him to be the starter. But by the end of the week he takes 70 plus snaps as the starting center and really did a nice job.
"That is why the other guys around him had to do very good. Chase's mental prep has always been consistent as he prepares as a starter and when he did get a start he made the most of his opportunity and he played very well."
Farley said it was yet to be determined if any of the linemen who missed the game with the Penguins will play against Illinois State on Saturday.
"We will continue down the road with that group for now. I just felt they played good," Farley finished.
YOUNGSTOWN STATE ANNOUNCEMENT: The Youngstown State released a statement Monday that its Director of Player Personnel, Tim Johnson, will not be permitted on the sidelines for the remainder of the spring season.
Johnson was involved in a play along the sidelines in Saturday's UNI win where it appeared he leaned into Panther receiver Quan Hampton as Hampton was out of bounds.
In a statement, Johnson said "I apologize to UNI, Youngstown State and the Missouri Valley Football Conference and our community for what occurred on Saturday. As a member of the YSU Football staff, my actions are held in high regard and that should have never occurred. Again, I deeply apologize to all who have been impacted by my actions."