CORALVILLE – The opportunity to finish the season properly is all Wartburg College wanted.
Given that chance, the Knights seized the moment and dominated Saturday at the NWCA Division III wrestling championships inside Coralville's Xtream Arena.
Eight all-Americans and a couple of national champions later, Wartburg headed home feeling accomplished and grateful. Wartburg's David Hollingsworth secured the 157-pound crown and Kyle Briggs won a title at 174.
"Grateful," Hollingsworth said. "There were so many kids who did not get to wrestle this year, so I'm just very grateful. Feels great. All the hard work I've done. All those early mornings that I got up… I'm at a loss for words right now."
The Knights also had four national runner-ups as they secured the most team points. No official team scores were kept, but an unofficial tally had Wartburg finishing with 174 points and Coe College second with 154.5.
"There is absolutely no way I could put into words what the NWCA, Dick Simmons, Luke Eustice, Mike Moyer… everybody who had a part in putting this championship together, I'm so thankful," Wartburg coach Eric Keller said. "Because this was a championship and a very well done championship. I'm happy for every single student-athlete who got to participate in this because this is what they deserved."
Briggs echoed the sentiments of Keller and Hollingsworth.
"It's been a long two years," Briggs said. "It hasn't been in the easiest of conditions, either. It has been a roller coaster with different people with different agendas. Were we going to have a championship or were we not?
"But I'm grateful for being in the Wartburg program and having the coaching staff and administration we've had. The whole community of Waverly has your back. We talked all year about controlling what we could control and that is what was next. We were always going to be prepared for something like this."
After Wartburg lost its first three finals matches, Hollingsworth got them on the board.
Leading in the second period, Hollingsworth countered a shot by Coe College's Brady Henderson. The two spun through the air with Hollingsworth planting Henderson on his back and securing the fall in 4 minutes and 17 seconds.
"I'm pretty athletic," Hollingsworth added. "He shot in, I kind of used my hips and got him on his back and when I got him on his back I wasn't going to let him up. I felt his will leave him. I finished it."
Briggs capped off Wartburg's night with yet another impressive performance. After pinning his first four opponents, Briggs never allowed Augsburg University's Solomon Nielsen a chance to breathe.
Riding his Nielsen like Lane Frost rode bulls, Briggs racked up 6 minutes and 7 seconds of riding time while scoring an 8-0 major decision.
"I talked to Solomon afterward and I gave him a bit of hard time because he wouldn't let me get my leg in," laughed Briggs. "But Augsburg has a tremendous program with great coaches and wrestlers. They had me scouted well.
"I kind of laughed when I walked off the mat. He was the first guy I hadn't pinned the whole tournament and it was the least emotionally exhilarating I've felt, and that was probably the biggest victory I've ever had."
Early finals matches didn't go Wartburg's way.
At 125, Coe College's Alex Friddle topped Brady Kyner, 6-3. Friddle scored the opening points when he countered a Kyner attack in the first period. It was 2-all heading into the third and Friddle choose bottom. He escaped and then scored on a quick attack seconds later for a 5-2 lead.
Kris Rumph scored the opening takedown against Elmhurst's Jimmy McAuliffe, but McAuliffe used an escape, stall point and a strong ride in the second to take control of the 141 final en route to a 6-3 victory.
At 149, it was 2-all in the third period when Coe's Josh Gerke and Brady Fritz got in a 20-second scramble. Both nearly scored on multiple occasions before Gerke finished with nine seconds left for a 4-2 victory.
At 157, Millikin's Bradan Birt used a first-period takedown and two sets of near fall points to build a 10-0 lead after one period en route to a 15-0 technical fall over Zane Mulder.
Wartburg went 6-1 in the semifinals during the afternoon session, and Joe Pins won three times Saturday in consolations, including 9-8 over Nebraska Wesleyan's Erion Haynes, to finish third at 133.
Jordan Brandon finished sixth after losing in the semifinals. He injury defaulted his final two matches.
"I'm extremely proud of our guys," Keller said. "All we ever ask is for them to go out there and fight all the time. Yeah, tonight, we had a few guys who did not wrestle their match, which you have to do in the finals, but the fight was there.
"Overall, for the tournament, our guys wrestled lights out. I'm so proud."
Luther College finished with four all-Americans.
The Norse saw Christian Chavez finish sixth at 125 Tyler Difiore eighth at 133,
Ira Kuehn at 184 took third, and Donovan Corn at 197 was fourth.
LIKE A FUNERAL: Wisconsin-La Crosse head coach Dave Malecek said he's received so many condolences from colleagues and fans this weekend he felt like he was at a funeral.
The Wisconsin Intercollegiate Athletic Conference choose not to allow its member teams to compete at this week's nationals.
Malecek, the former Wartburg assistant, said he was disappointed in the decision and watching this week's action has him fired up.
"I'm only going to be able to watch through the semifinals, because I got work to do" Malecek said. "I've seen what has gone on here. I got to go get my guys ready for our time. We've could've competed well here.
"It's hard. I'm not only missing those highs of quarterfinal match where your kid wins and he's an all-American, but the heartbreak of a kid losing in the blood round and missing all-American status by one win."
Photos: Wartburg wrestlers at NWCA national championships (Updated finals)
NWCA Finals 20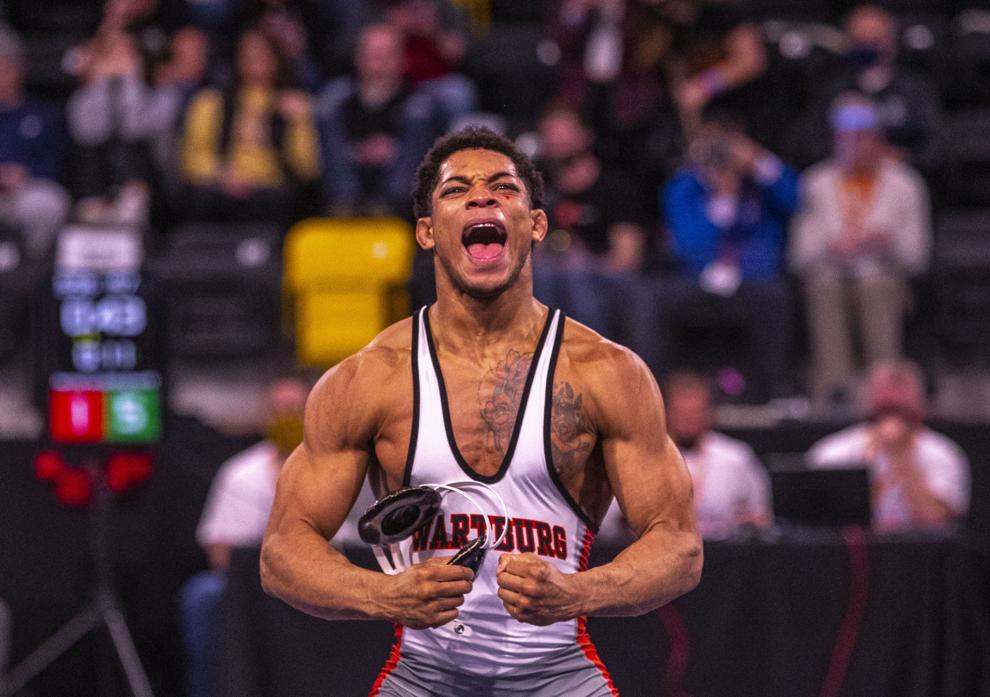 NWCA Finals 18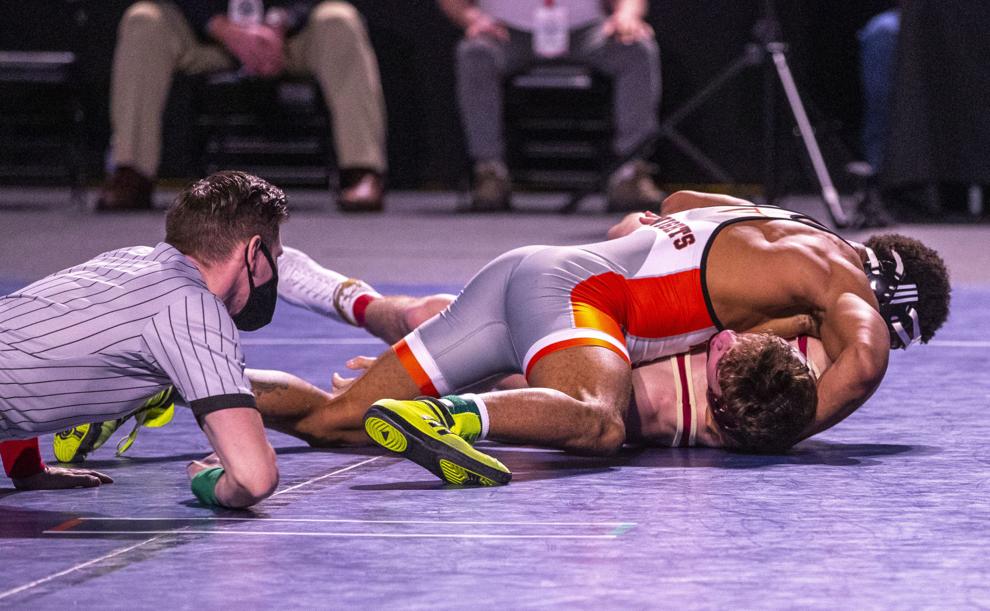 NWCA Finals 12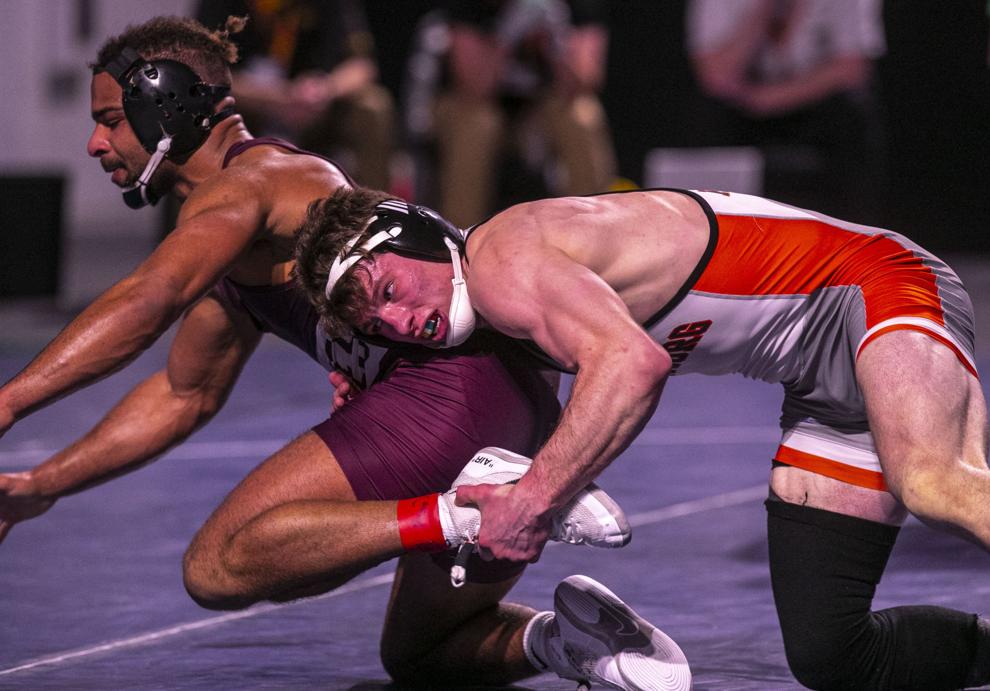 NWCA Finals 13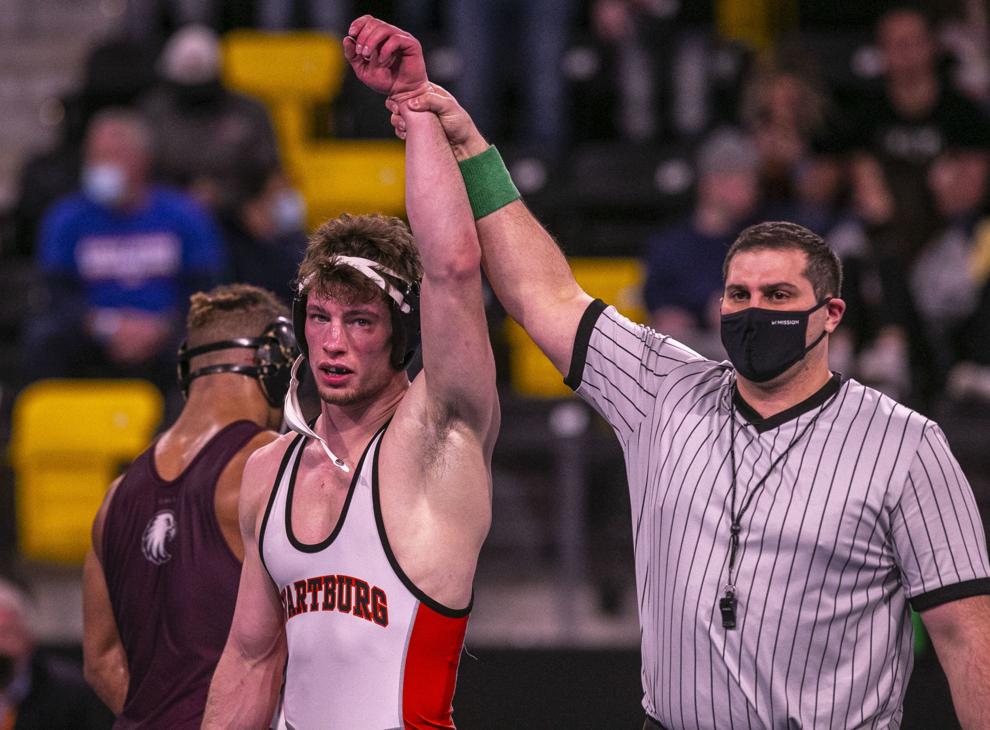 NWCA Finals 22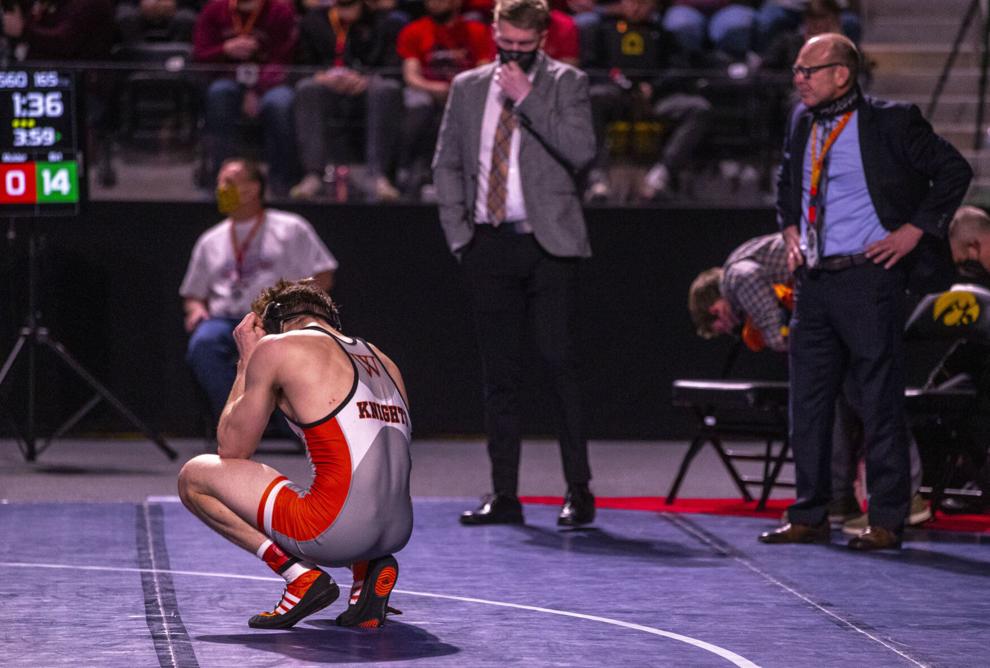 NWCA Finals 1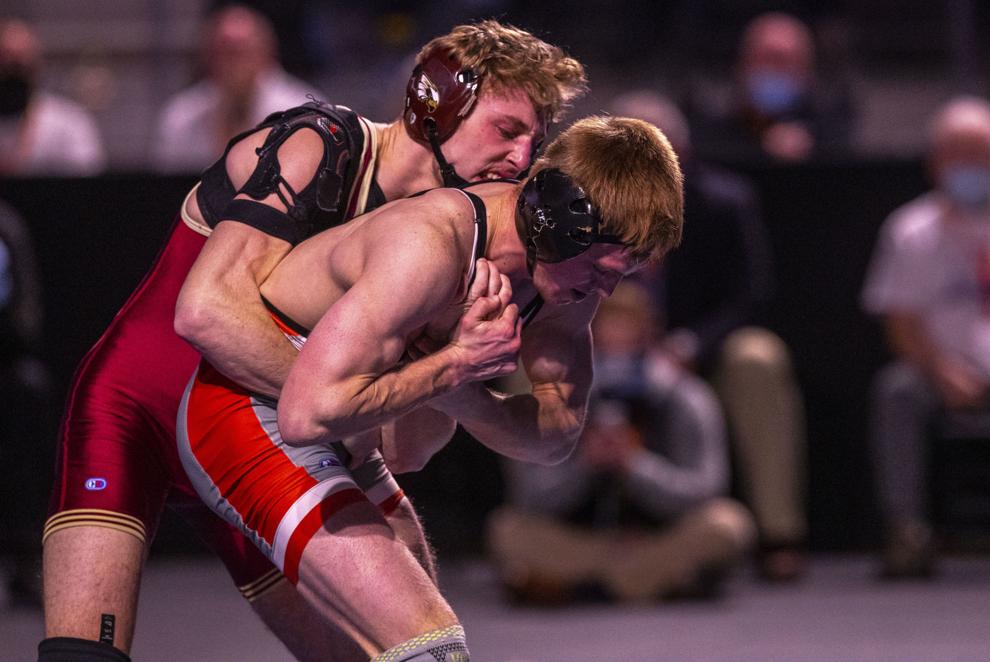 NWCA Finals 2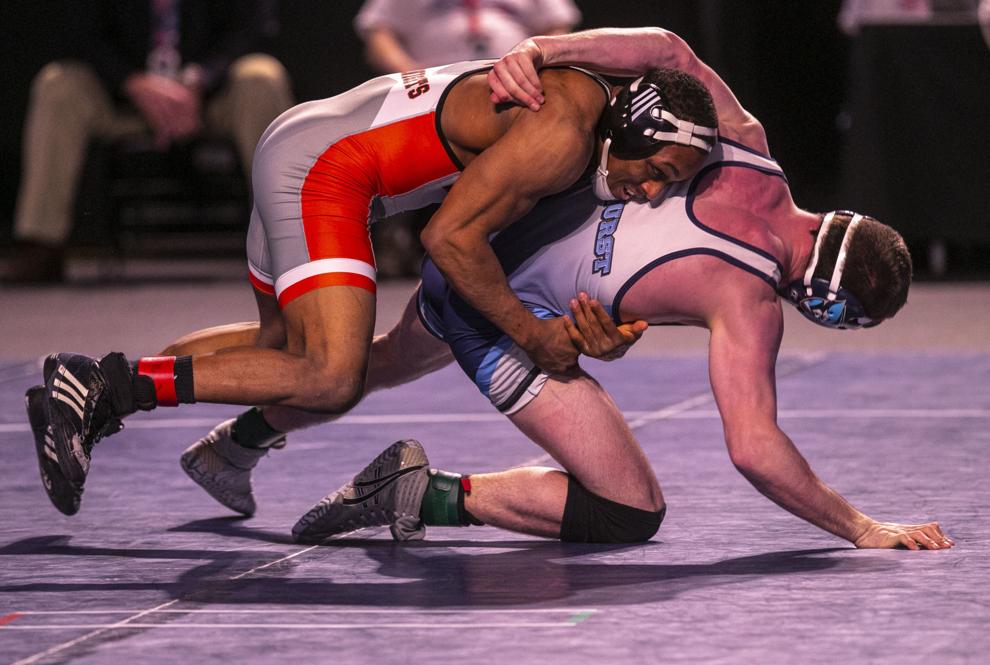 NWCA Finals 3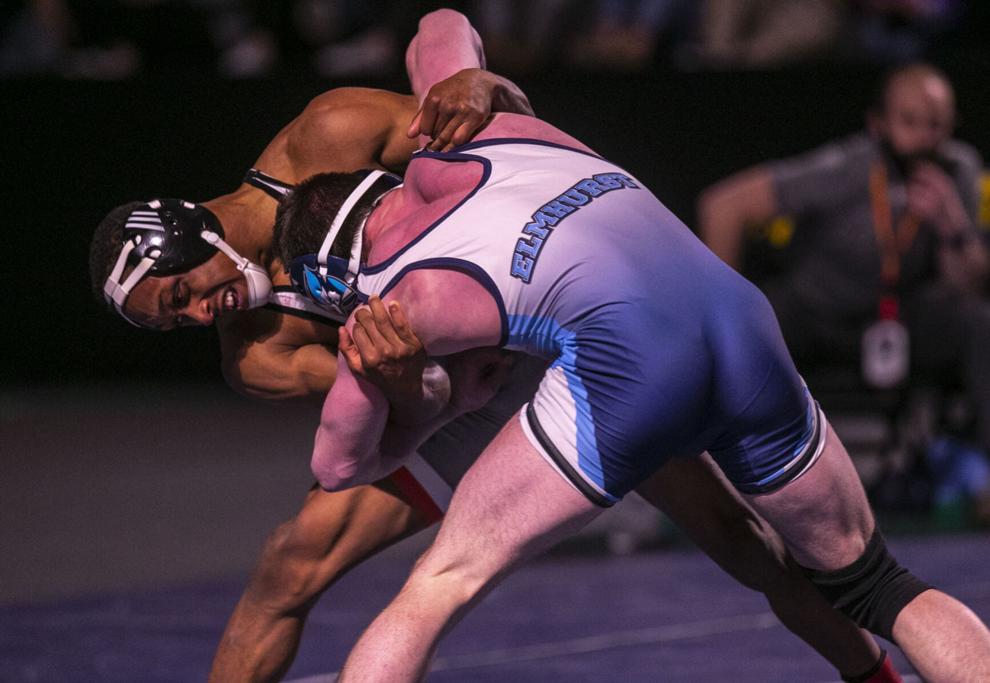 NWCA Finals 4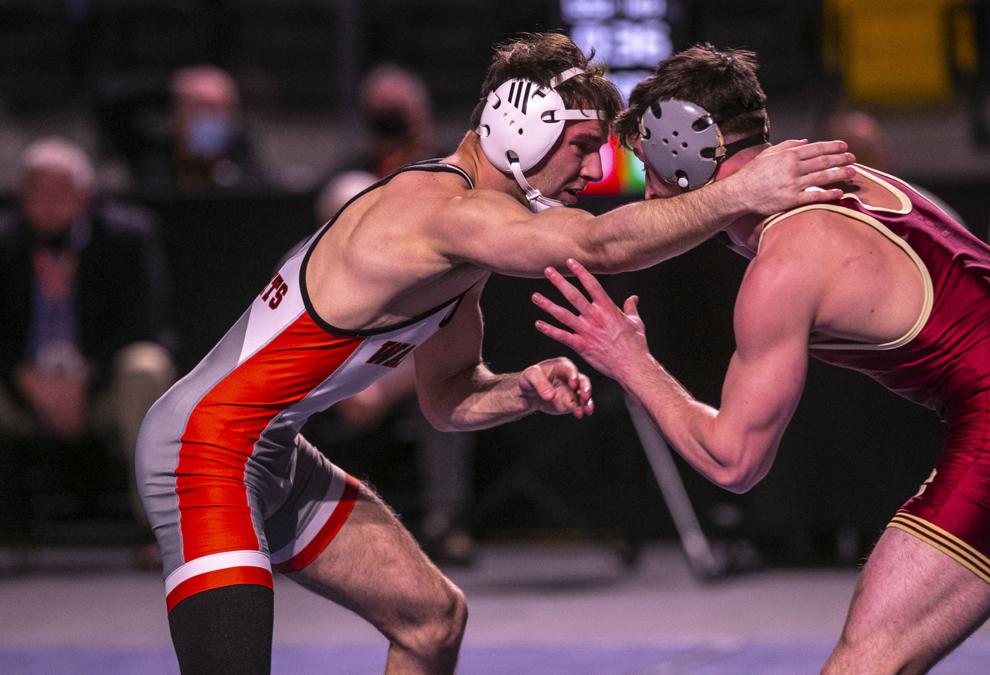 NWCA Finals 5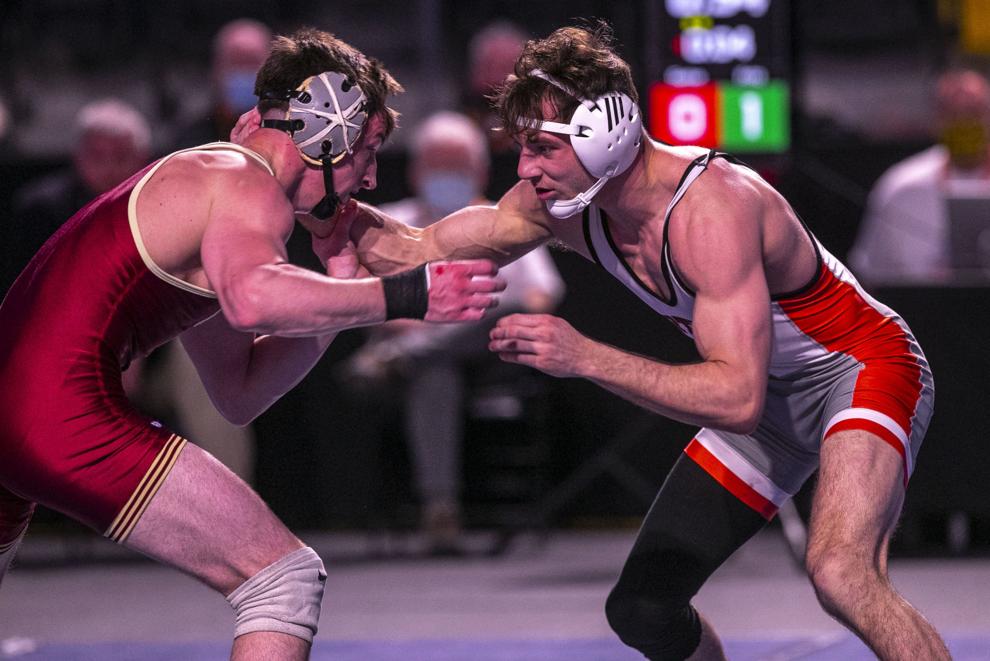 NWCA Finals 6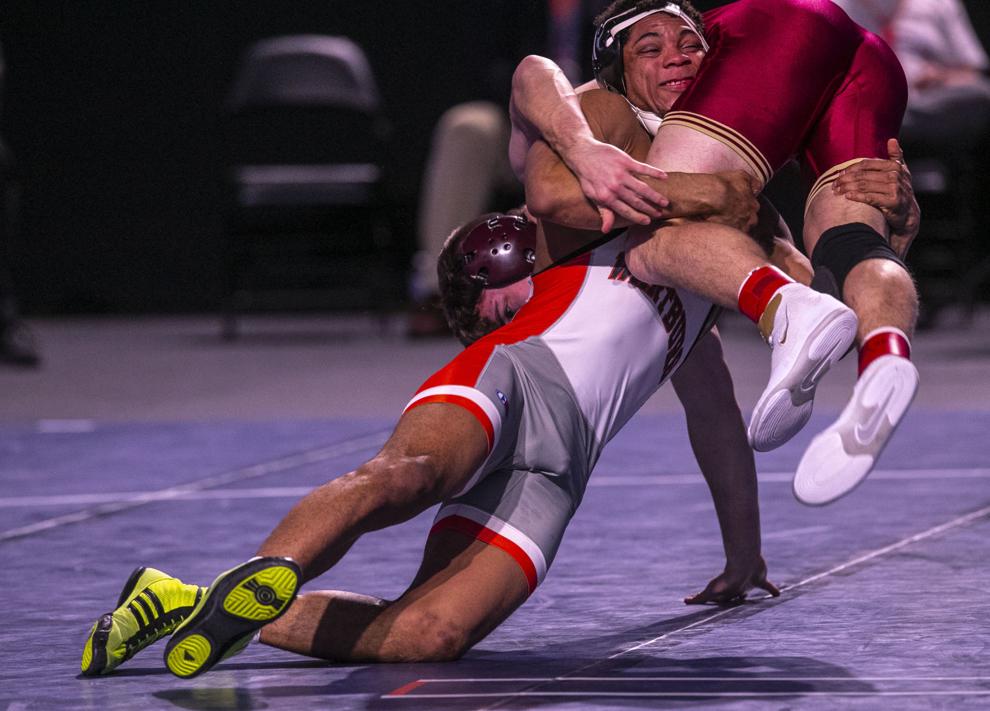 NWCA Finals 7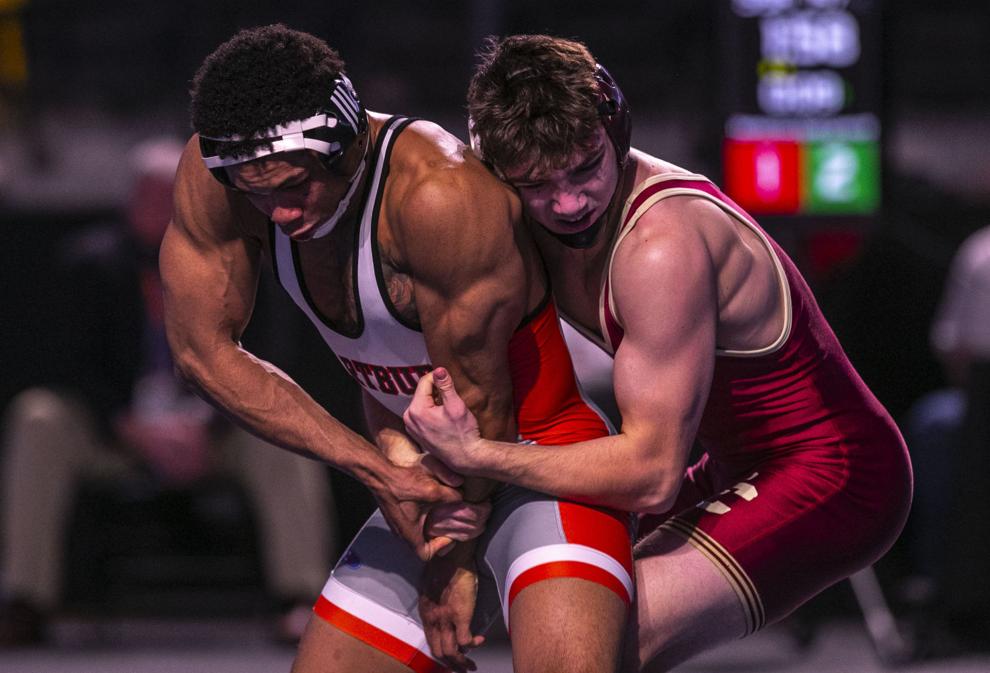 NWCA Finals 8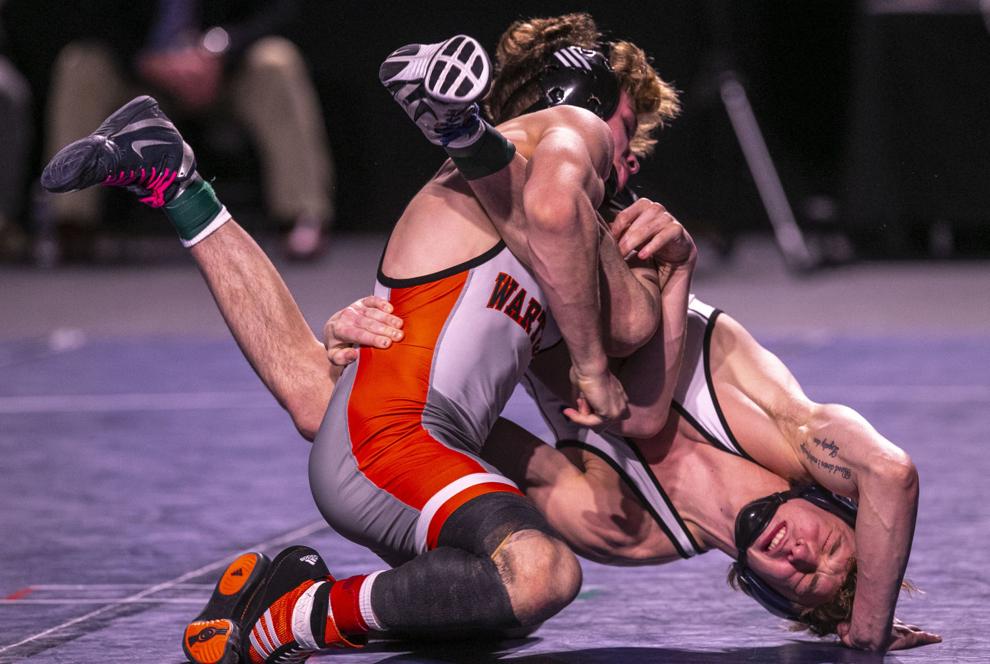 NWCA Finals 9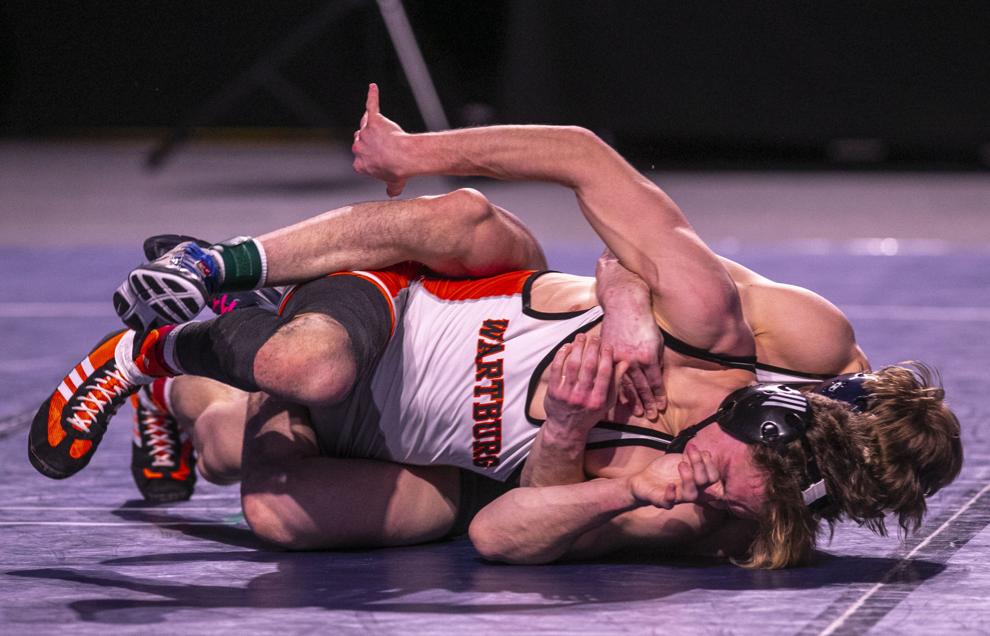 NWCA Finals 10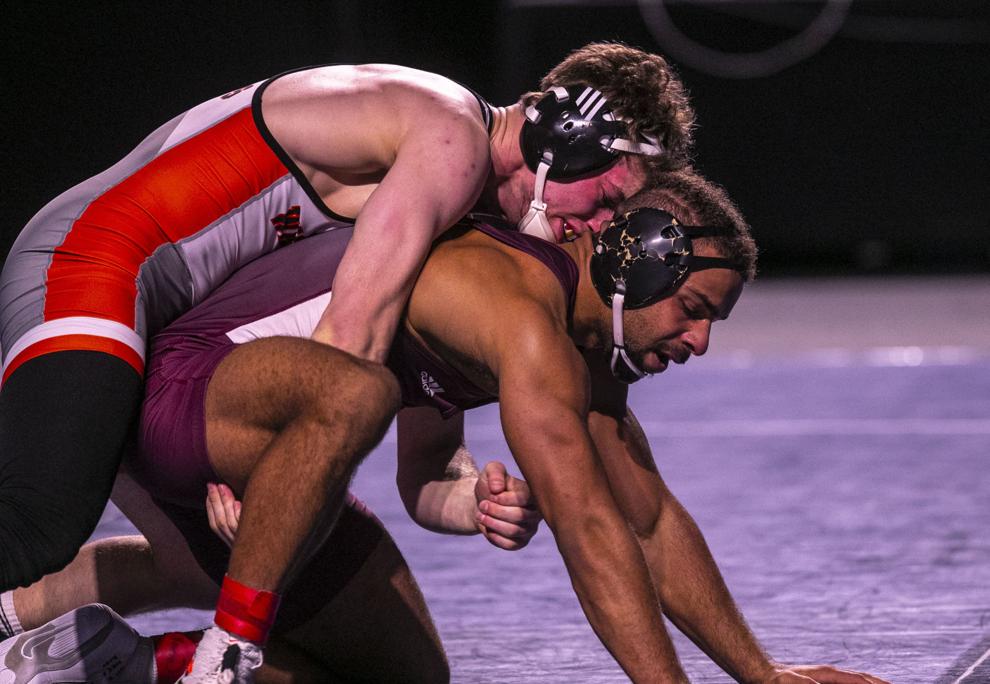 NWCA Finals 11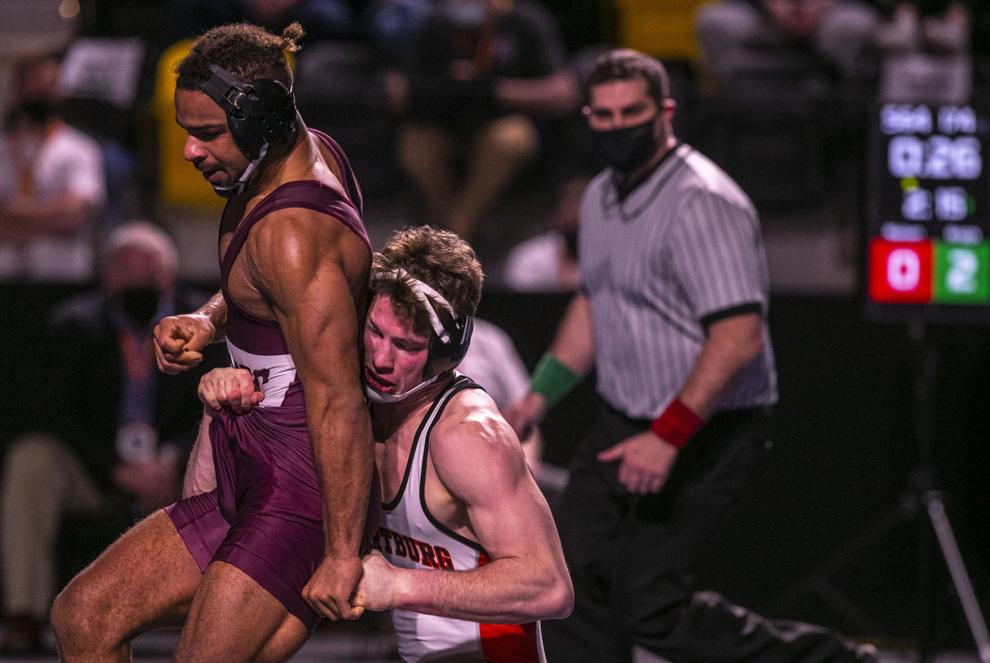 NWCA Finals 14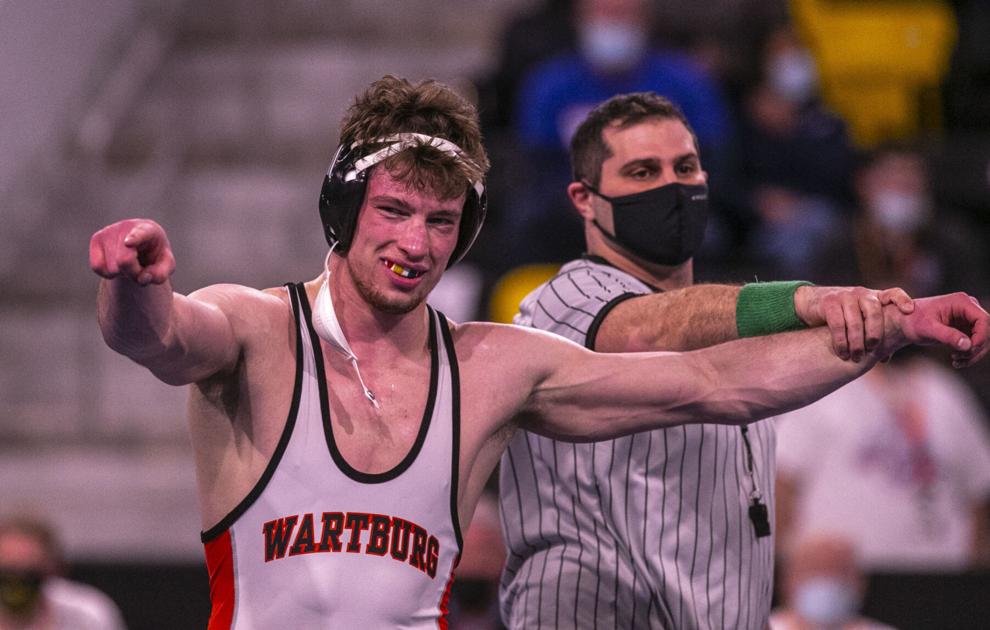 NWCA Finals 15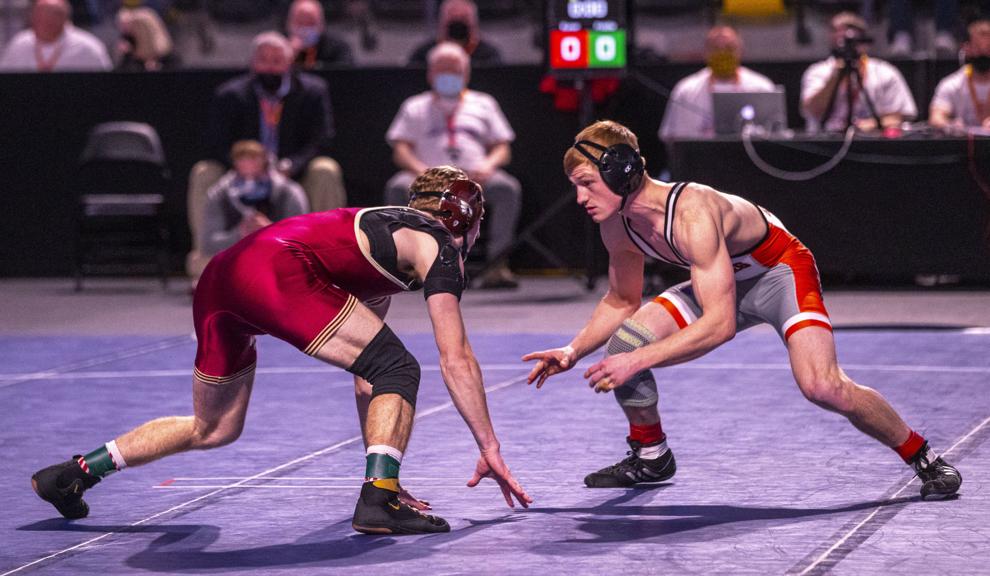 NWCA Finals 16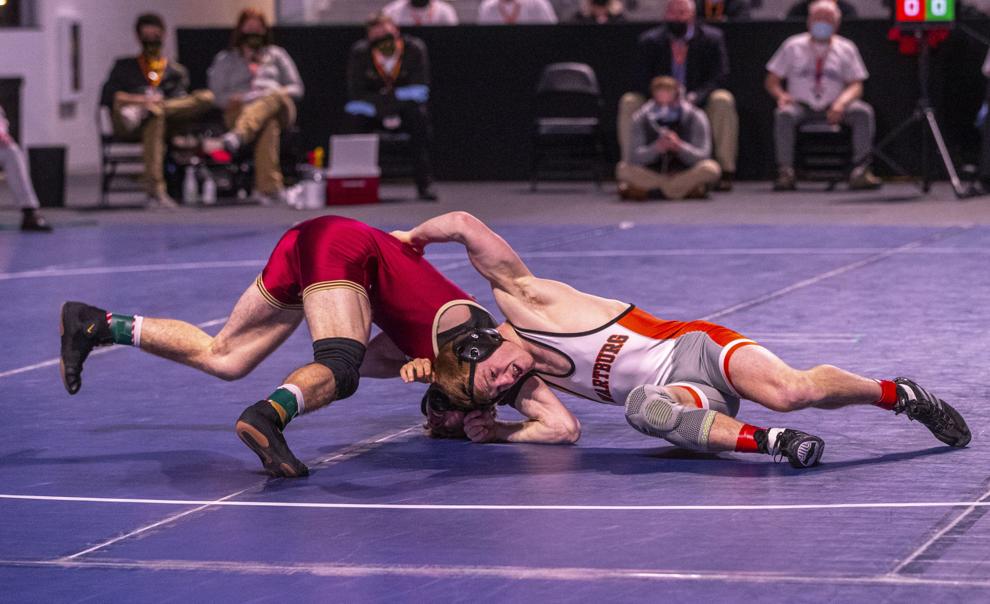 NWCA Finals 17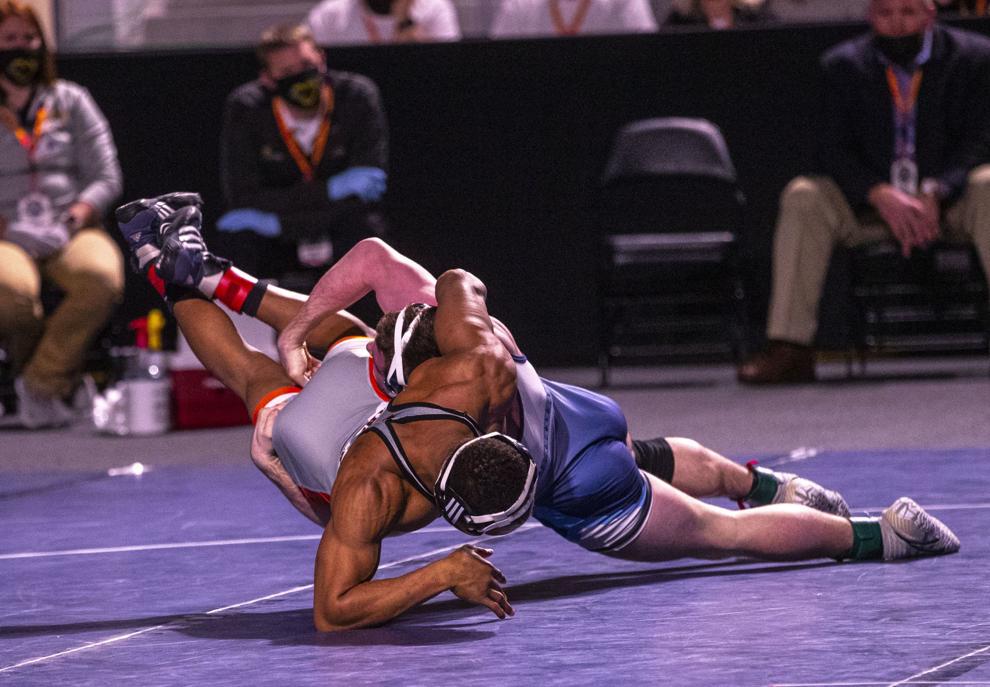 NWCA Finals 19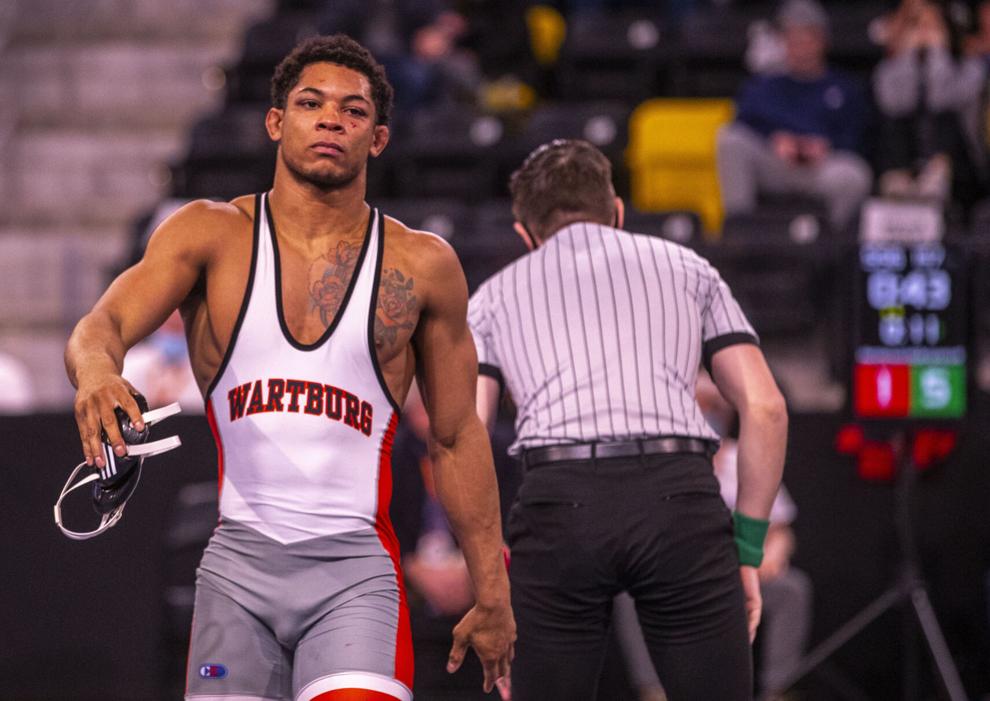 NWCA Finals 21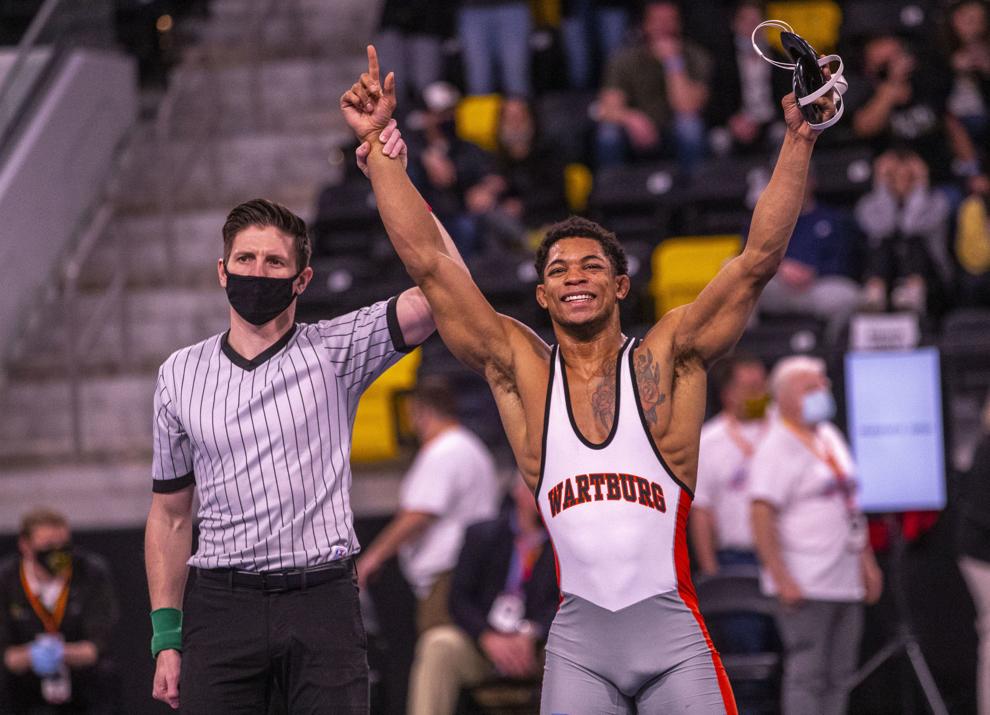 NWCA Nationals 2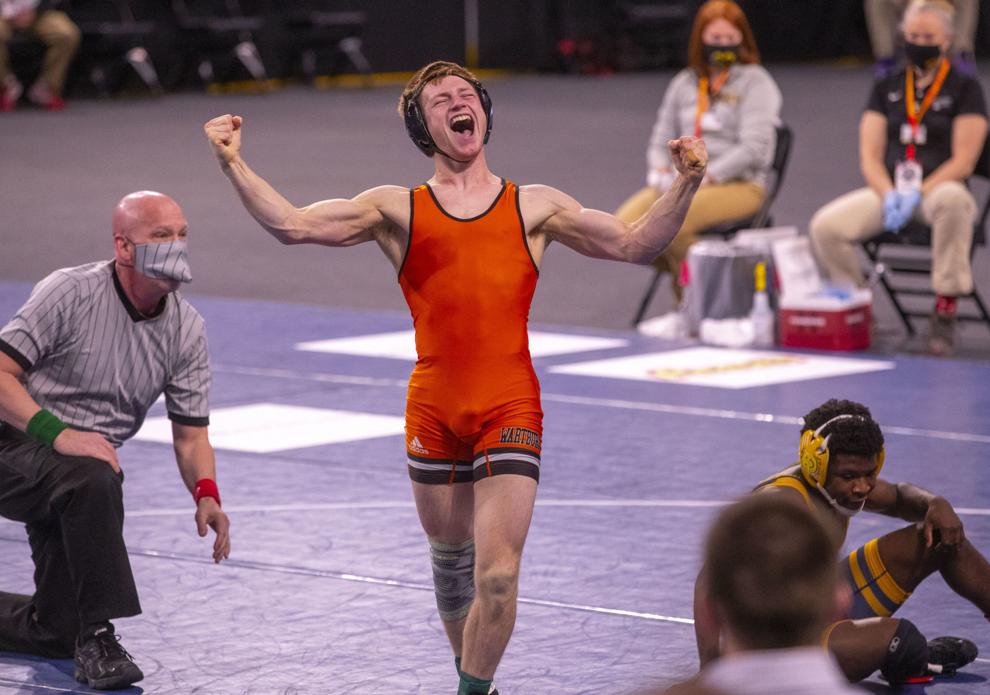 NWCA Nationals 1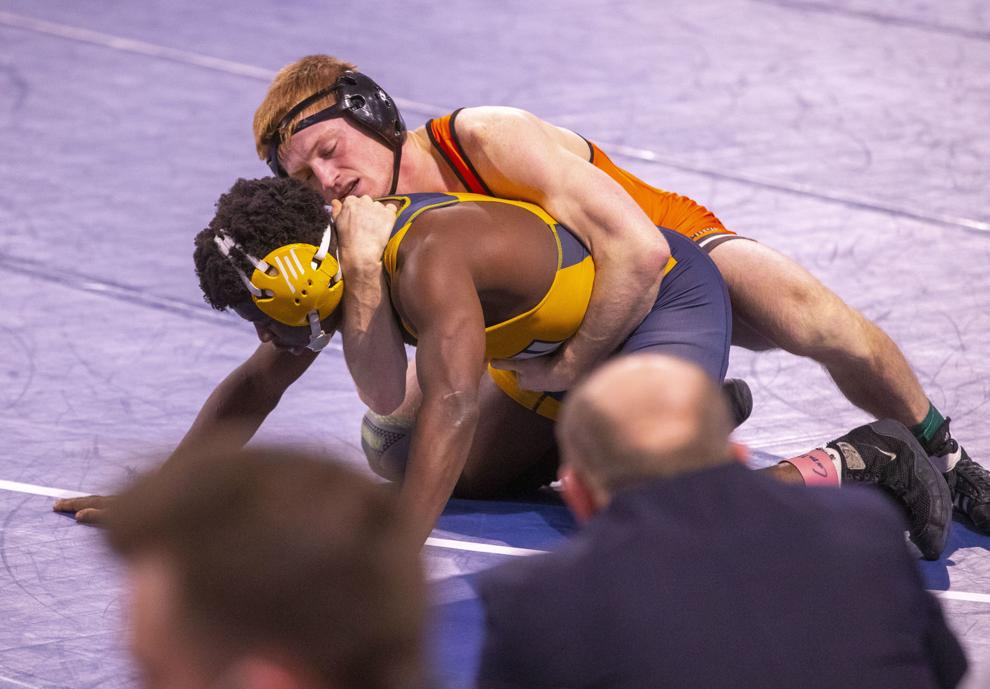 NWCA Nationals 3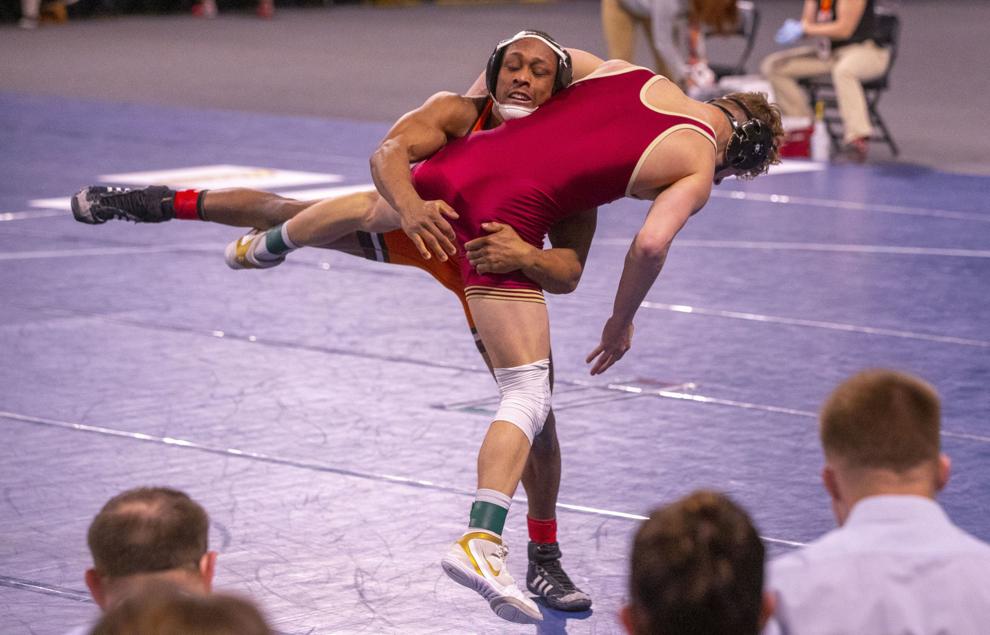 NWCA Nationals 4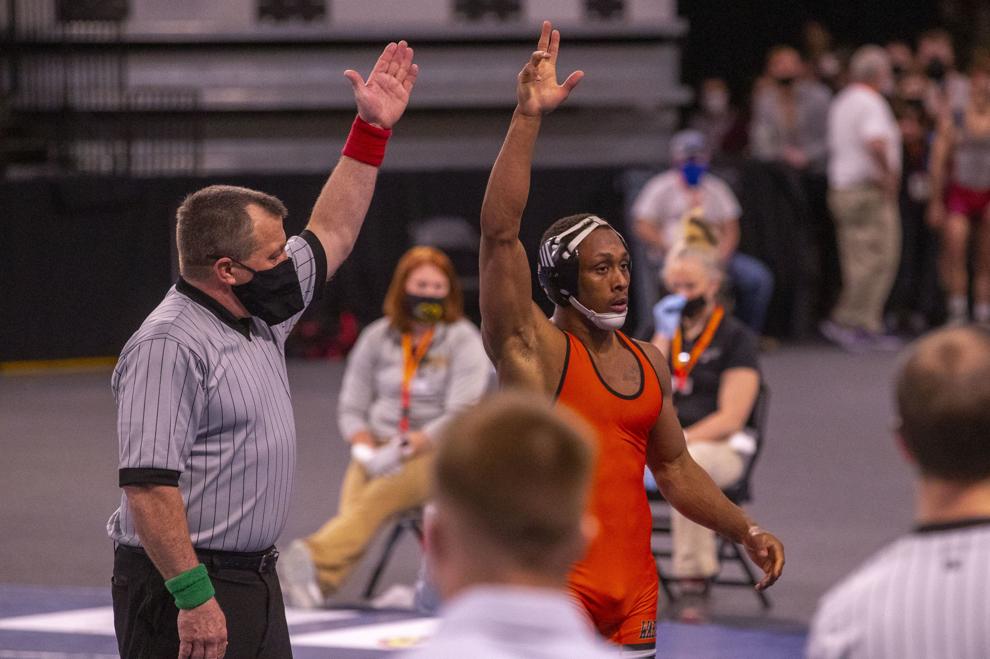 NWCA Nationals 5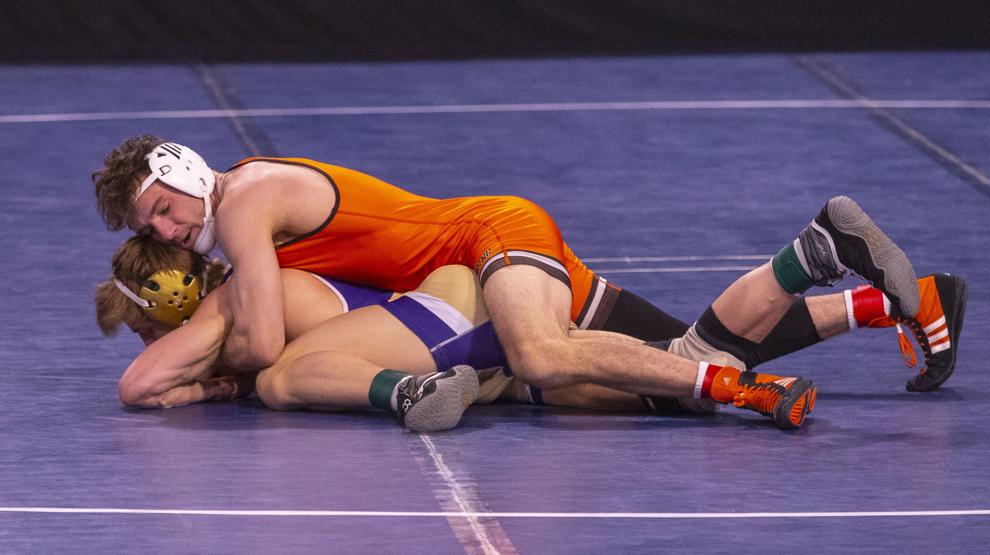 NWCA Nationals 6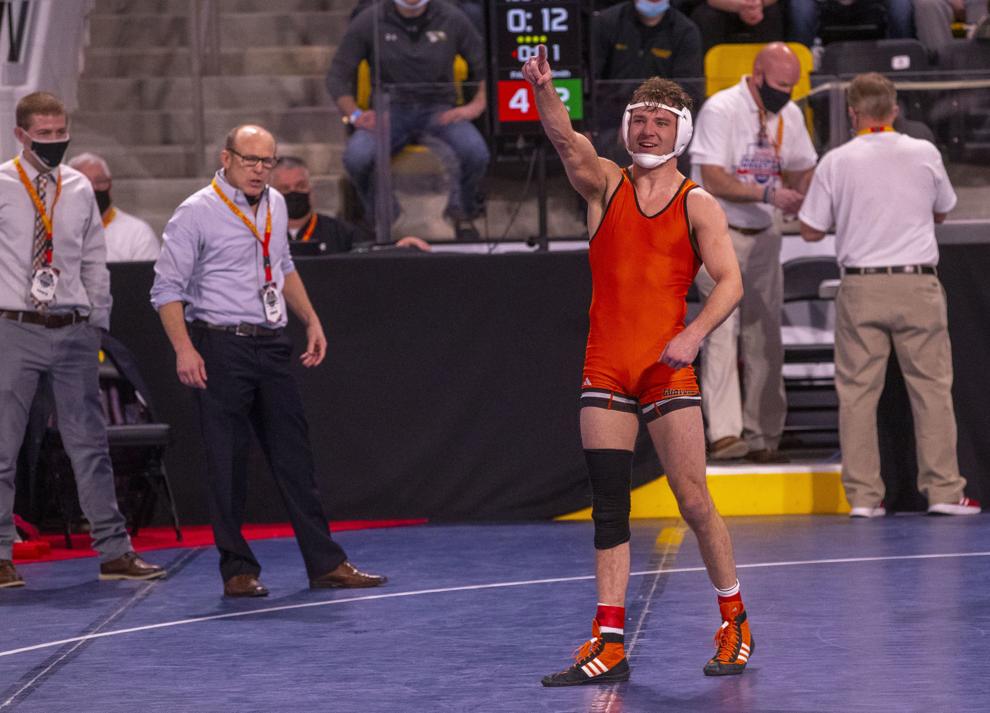 NWCA Nationals 7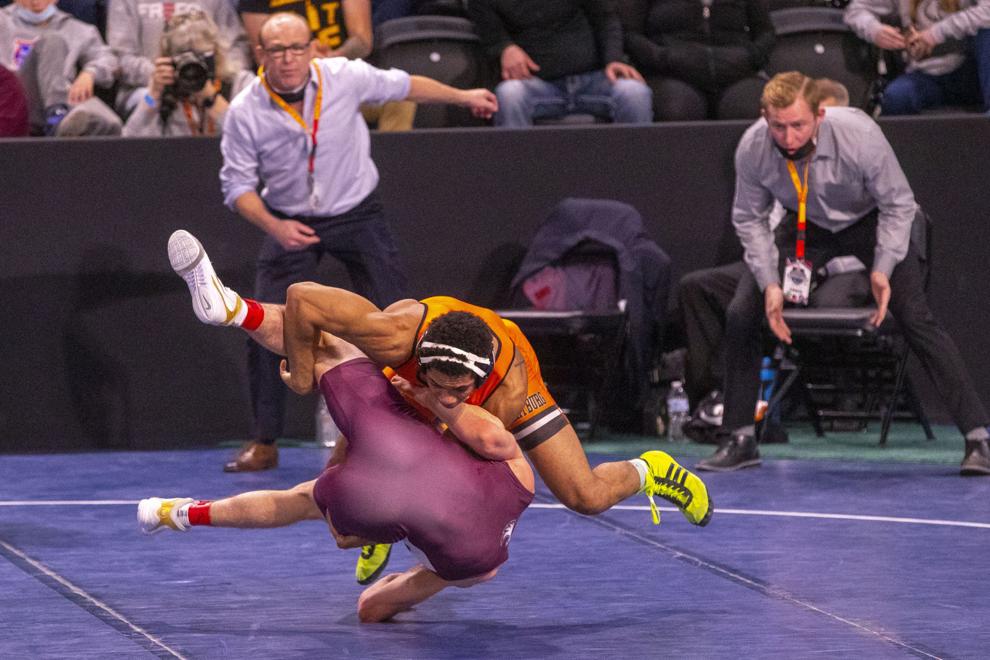 NWCA Nationals 8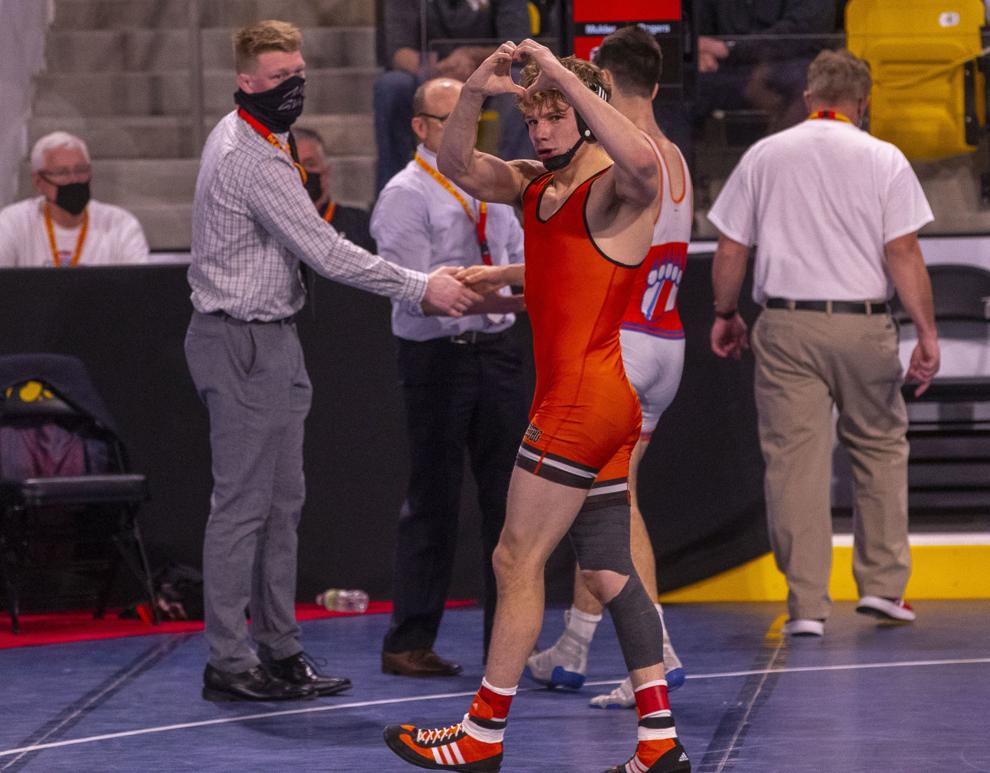 NWCA Nationals 9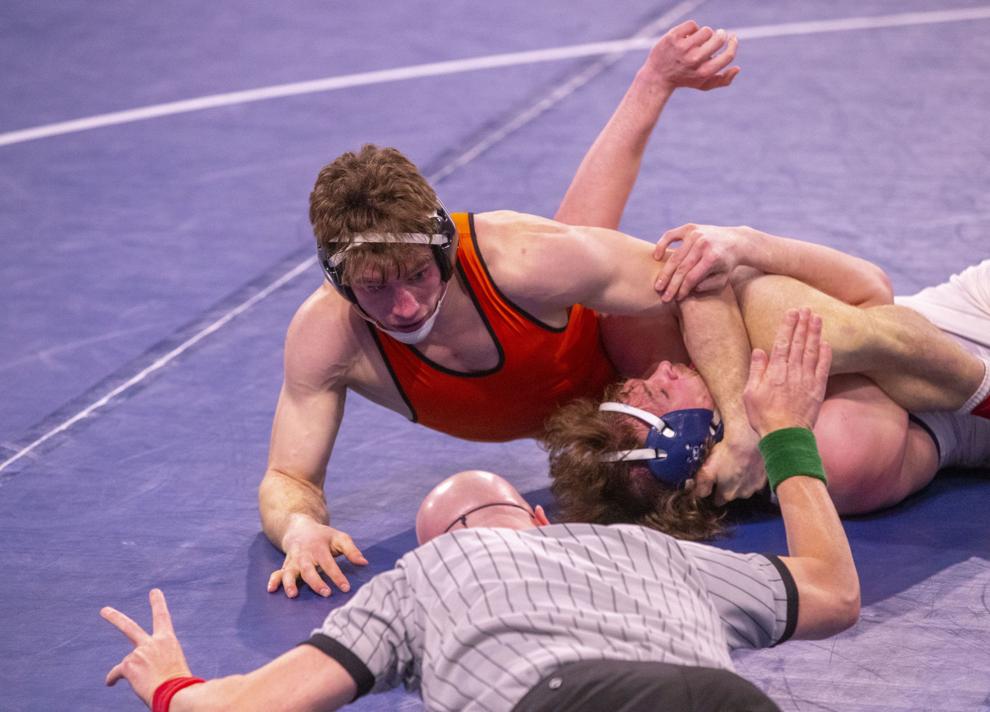 NWCA Nationals 10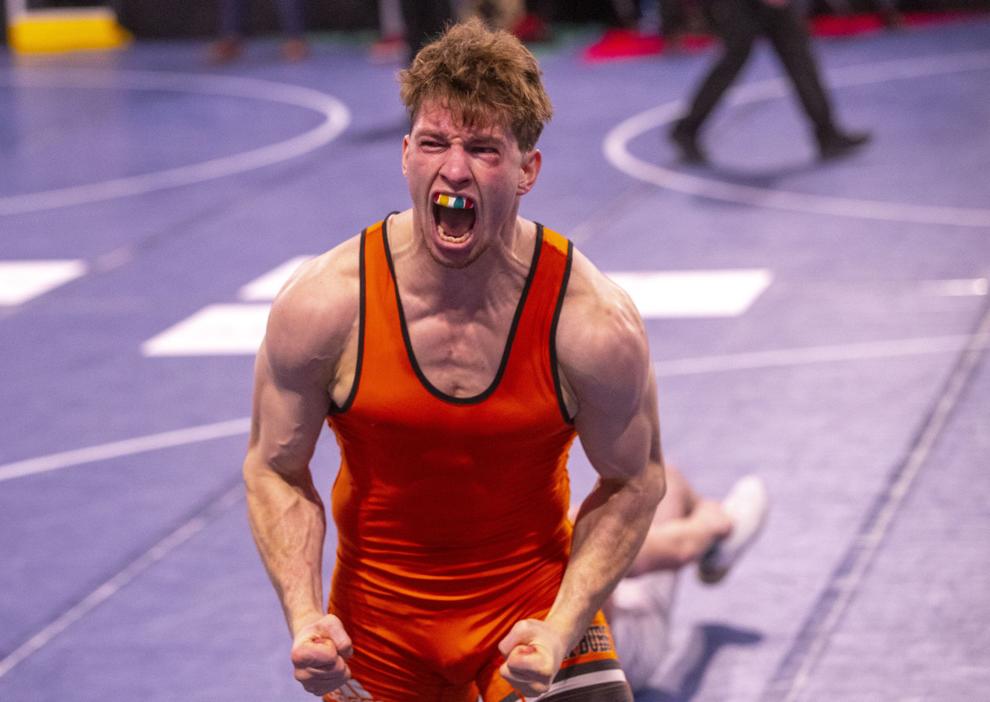 NWCA Nationals 11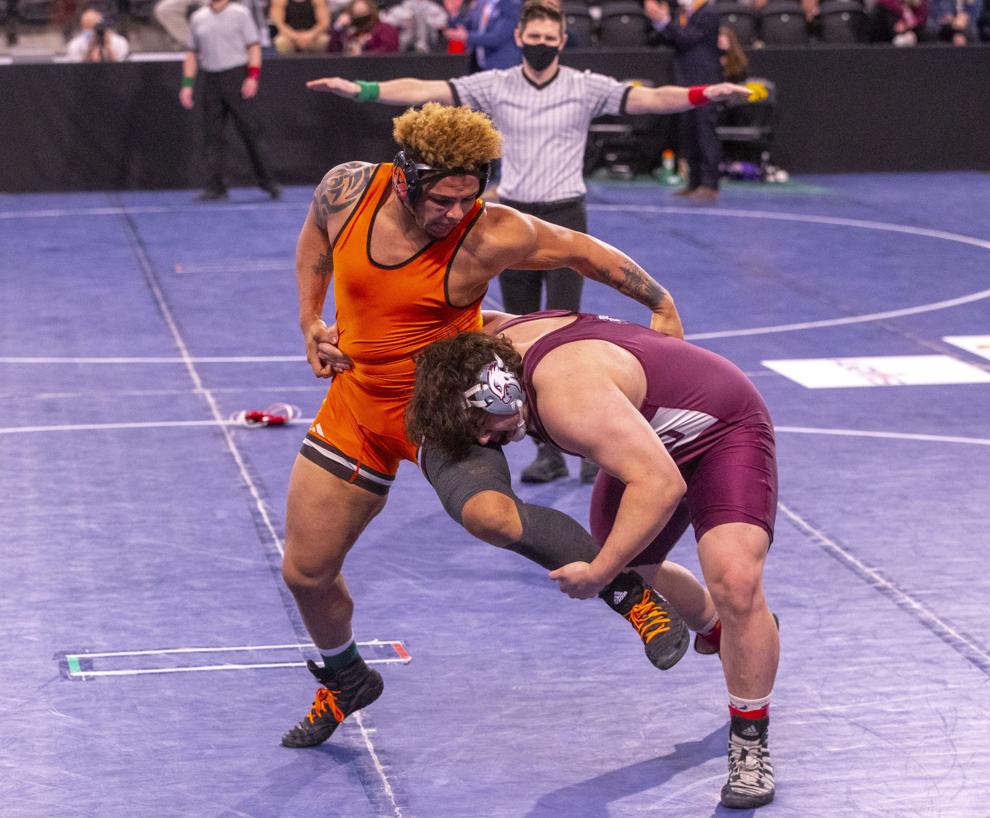 NWCA Nationals 12