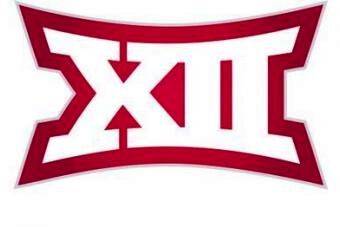 With nine Big 12 teams getting ready to play season openers this weekend, Commissioner Bob Bowlsby feels good about where the league is and confident that the best job is being done to ensure the safety of players, coaches and anyone else associated with the games.
"This is not a time when you can state with any sort of veracity that you're going to play all of your games," Bowlsby said Monday. "We could find ourselves in the same situation that the Big Ten and the Pac-12 are in later in the season. I'm not prepared to have any bravado about it whatsoever."
While the Big Ten, Pac-12 and most lower-level conferences opted not to play this fall, the Big 12 went forward with a reduced 10-game schedule that includes one non-conference game. The ACC this week starts an 11-game schedule that includes one nonconference game, and the SEC plans to open its conference-only, 10-game slate Sept. 26.
"We're just doing what we're told and we're taking it slow and we're making small adjustments, and we're listening to people that are the best professionals. That's all we can do," Bowlsby said. "As of (now), we're still playing games, and that's a good thing. But how far down the path that goes is anybody's guess."
Bowlsby said the Big 12 this week is debuting an anti-racism, anti-hate campaign, and has engaged in conversations with the chief diversity officers from each campus. The league assembled a Black student council with one male and female student-athlete from each school.
Big 12 football teams, at their discretion and with approval from the commissioner, can place a patch with a social justice message on the front of their jerseys.
The commissioner also described as an "ongoing topic" some discussions about teams being on the field during the national anthem, which traditionally has not been the case when marching bands were on the field for pregame performances.
"This year will be a little different because on an institution-by-institution basis we'll be make decisions as to how the anthem is performed," Bowlsby said.
TCU was supposed to host SMU on Friday night in the league's first game this season before of cluster of Horned Frogs players and team support staff tested positive for the novel coronavirus. That announcement last Friday, a week before the scheduled game, came about the same time the league revealed that a minimum 53-player roster would be necessary to play a game, and had to include at least seven offensive linemen, four defensive linemen and one quarterback.
Bowlsby said TCU didn't meet one of those criteria — he didn't say which one.
Copyright 2020 The Associated Press. All rights reserved. This material may not be published, broadcast, rewritten or redistributed without permission.
Concerned about COVID-19?
Sign up now to get the most recent coronavirus headlines and other important local and national news sent to your email inbox daily.