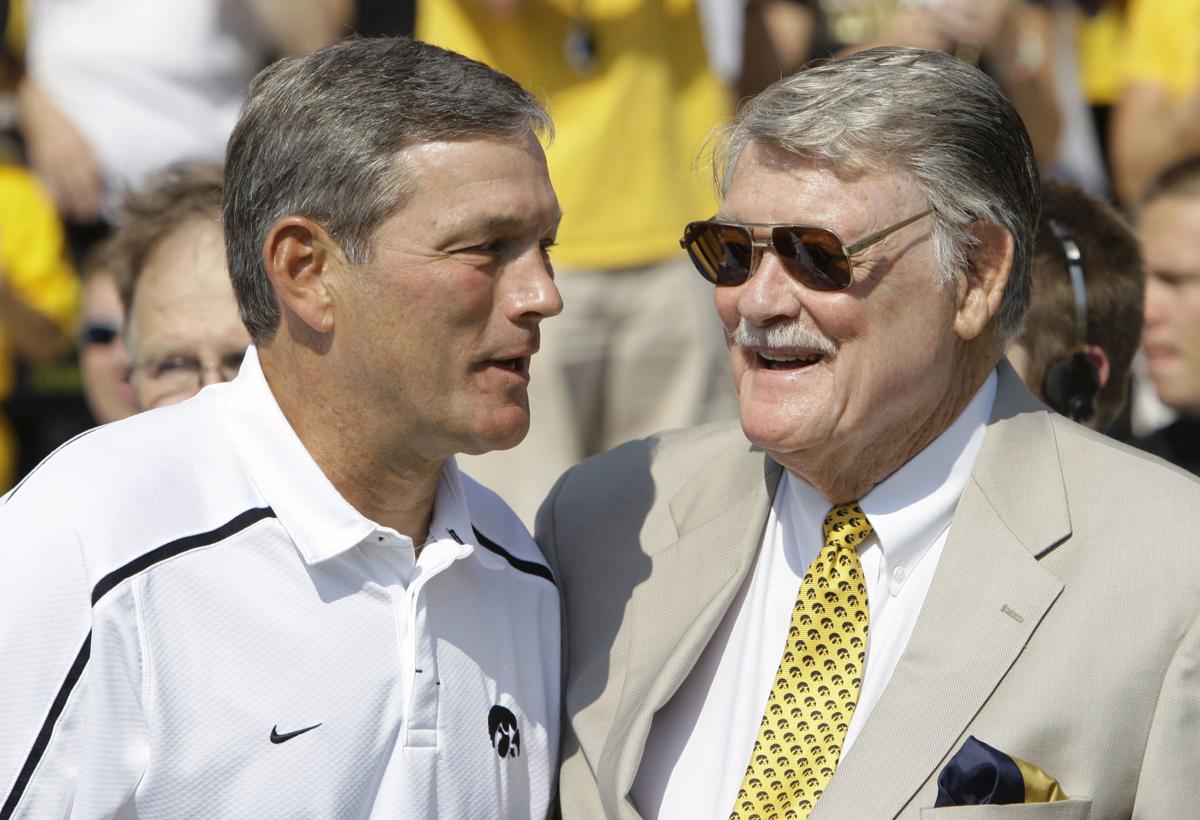 IOWA CITY -- Hayden Fry, a smooth-talking Texan who introduced Iowans to celebratory high-porch picnics and re-introduced the University of Iowa football program to success, died Tuesday.
The legendary coach who inherited a program which had not enjoyed a winning record in 18 seasons and guided the Hawkeyes to three Rose Bowl berths during his 20-year tenure was surrounded by family members when he passed away at the age of 90 in his home state of Texas following a lengthy battle with cancer.
"His legend will live forever with the people he touched and inspired and the programs he led to greater heights," the Fry family said in a statement announcing his death. "Though Hayden was born in Texas … his love for the University of Iowa, his players and coaches, the people of Iowa, and the state of Iowa, is well known. Hayden often shared, 'I'll always be a Hawkeye.'"
Fry, who won 143 games and guided Iowa to a total of 14 bowl games during his two decades as the leader of the Hawkeye program, was already an established coach when he was introduced on Dec. 9, 1978, as Iowa's new football coach.
"We have only one place to go and that's up," Fry said during an introductory news conference. "I've taken teams to bowl games and conference championships. I've been around the horn."
A native of Eastland, Texas, Fry grew up in Odessa, Texas where he played quarterback on a high school team that won a state championship in 1946.
He went to play quarterback at Baylor, where he earned a degree in psychology, something he put to use throughout a coaching career that began at his prep alma mater and included assistant coaching positions at Baylor and Arkansas before he was hired to lead programs at Southern Methodist and North Texas.
It was on Sept. 24, 1966 while coaching at SMU that Fry caught the attention of the nation when he broke the color barrier in the Southwest Conference, making Jerry LeVias the first black player to compete in the conference when he started him at receiver in a game against Illinois.
Fry would later call the decision to give LeVias a scholarship "the best choice I ever made as a coach, something I am more proud of than any championship I was ever a part of winning.''
At Iowa, Fry shook things up in a different way.
He changed the team's uniforms, patterning them after the look of the successful NFL Pittsburgh Steelers.
He introduced the Tigerhawk logo still in use today, marketing products at stores statewide, and eventually created a bit of controversy when he had the walls of the visitor's locker room at Kinnick Stadium painted pink to create the right kind of "mood'' for visiting teams.
More importantly, he instilled a belief in his players that Iowa could win football games.
Fry's first two Hawkeye teams made modest improvement, going 5-6 and 4-7 before stunning the Big Ten in 1981.
Iowa earned a share of the Big Ten championship, riding the strength of a strong defense and the leg of all-American punter Reggie Roby to an 8-4 record during a season that concluded with Iowa's first Rose Bowl appearance in 23 years.
"Iowa football reached new heights under Hayden Fry, and has continued that success under Kirk Ferentz, one of the many outstanding coaches who served as a member of his staff,'' Iowa director of athletics Gary Barta said in a statement.
"Hayden's legacy not only lives on through Iowa football, but also through the coaches and players who had the privilege to be associated with his teams. Hayden represented all that is good in college athletics and did it "his way.'' Iowa athletics, and college football, has lost a pioneer.''
Fry coached the Hawkeyes to winning 13 winning seasons in his 20 years as Iowa's head coach, winning Big Ten titles in 1985 and 1990 in addition to sharing the championship in 1981.
A College Football Hall of Fame member, Fry finished his Iowa career with a 143-89-6 record before retiring in 1998.
He spent much of his retirement in Mesquite, Nev., before returning to his home state of Texas in 2018 to be closer to family members.
fry-ferentz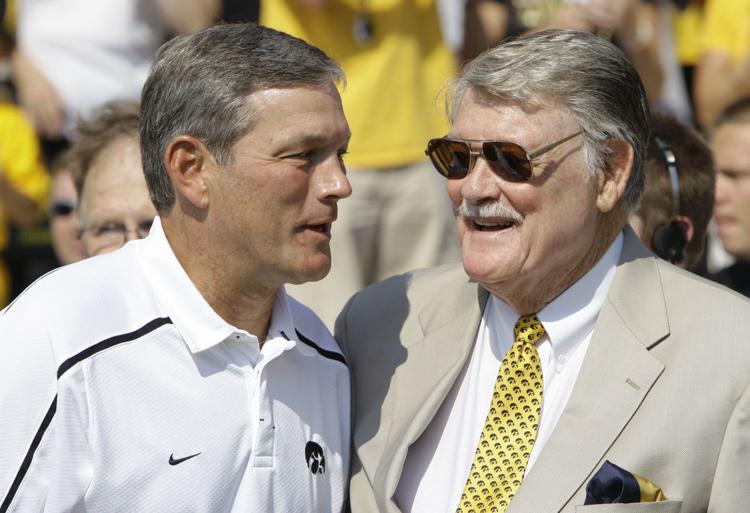 Roby Reggie

Hayden Fry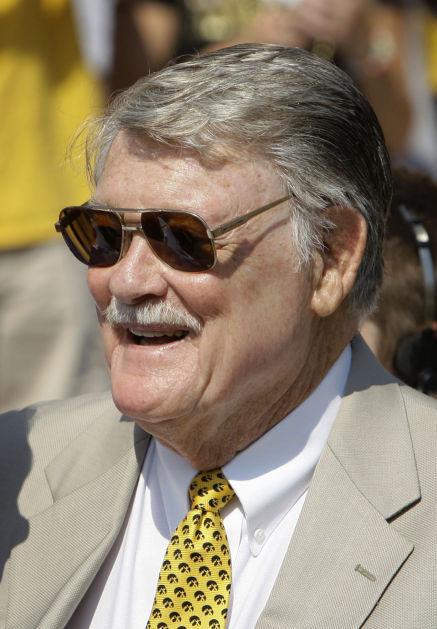 Northen Iowa v Iowa football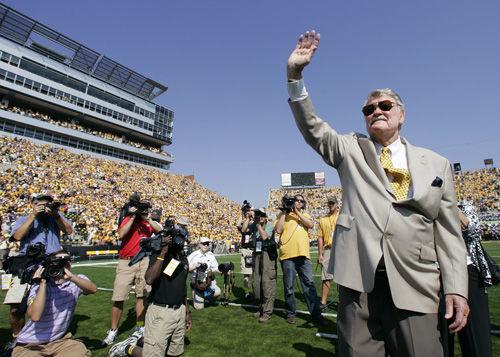 Northen Iowa v Iowa football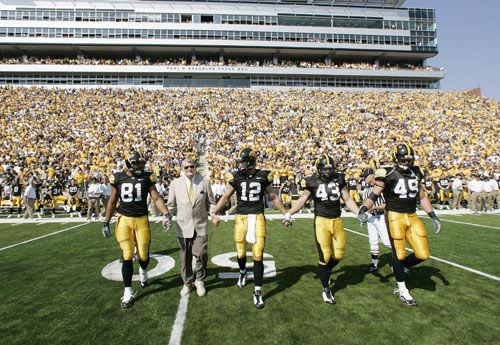 SPORTS SPO-COLLEGE-TRADITIONS 2 MCT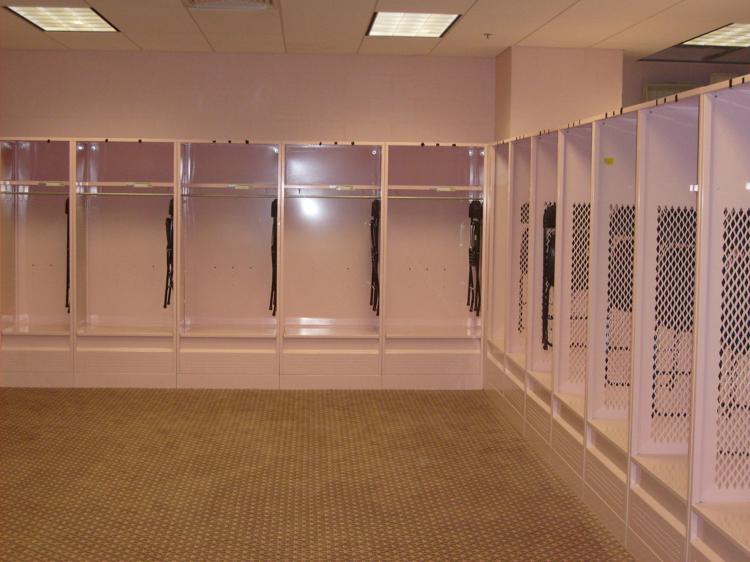 123168apfile-hayden-fry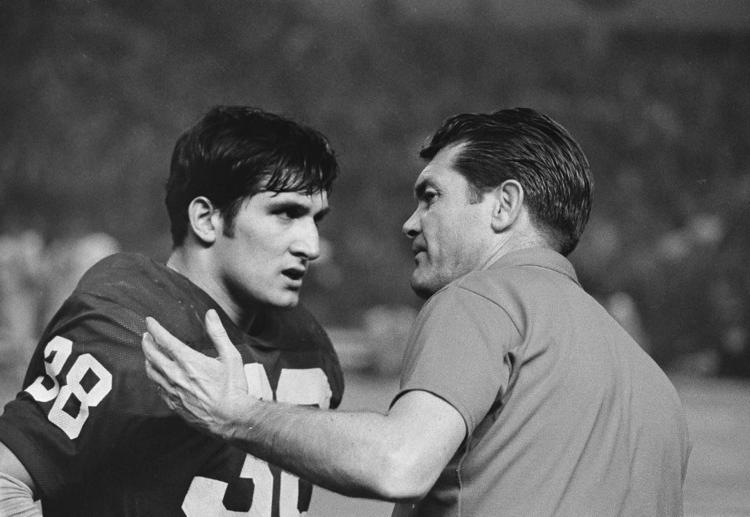 121819apfile-hayden-4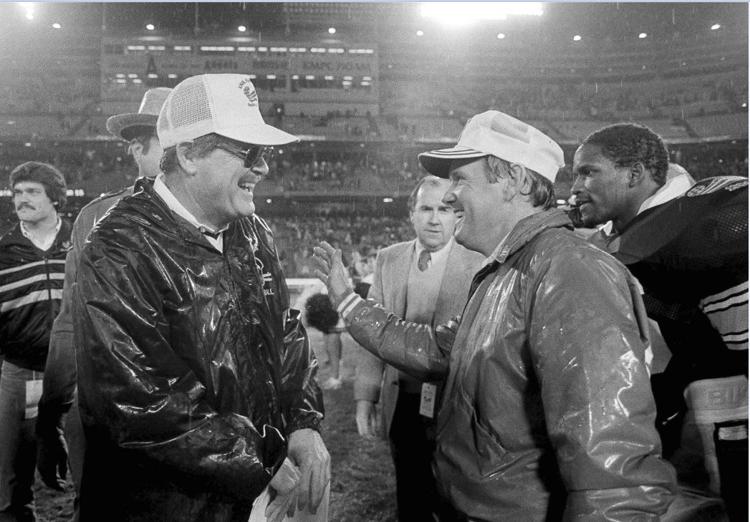 121719apfile-hayden-5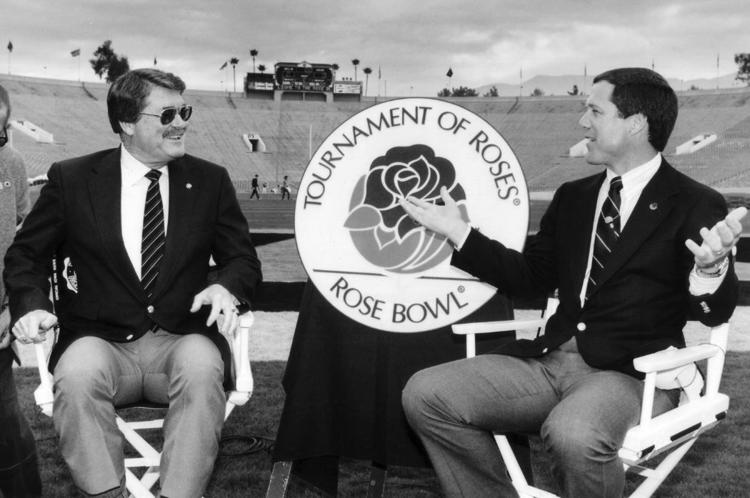 121719apfile-hayden-tippett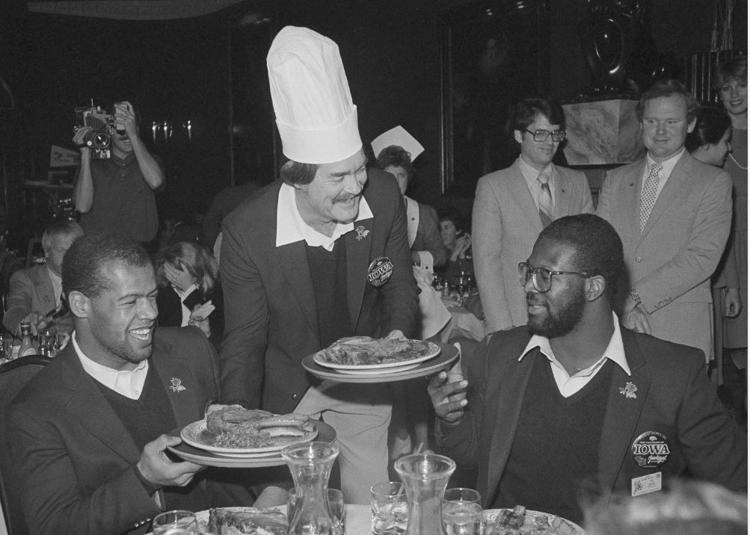 121719apfile-hayden-alverez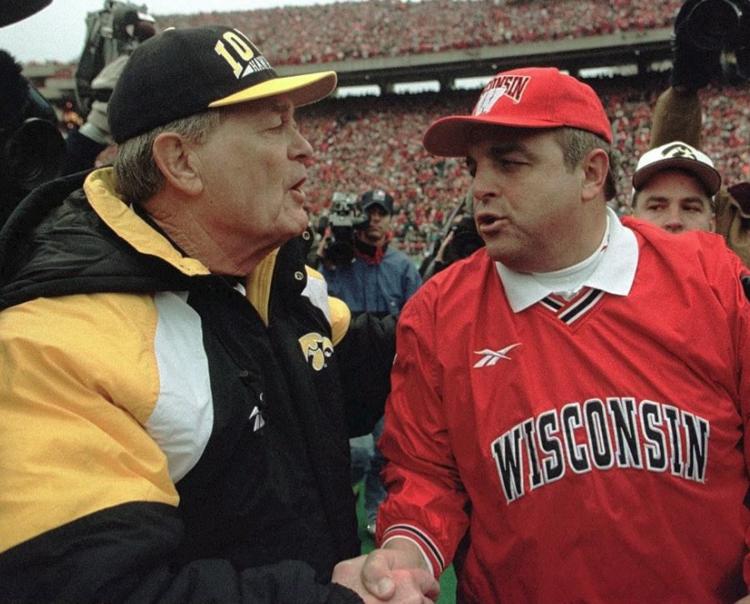 121719apfile-fry-driscoll
Hayden Fry, Texan who turned around Iowa, dies at 90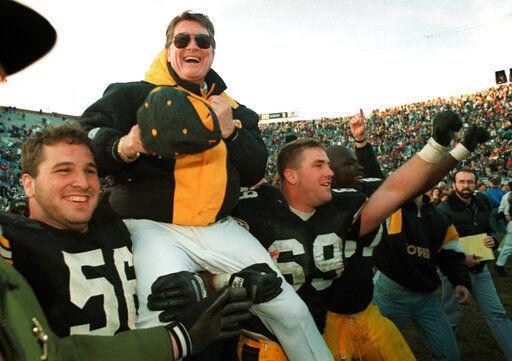 Hayden Fry, Texan who turned around Iowa, dies at 90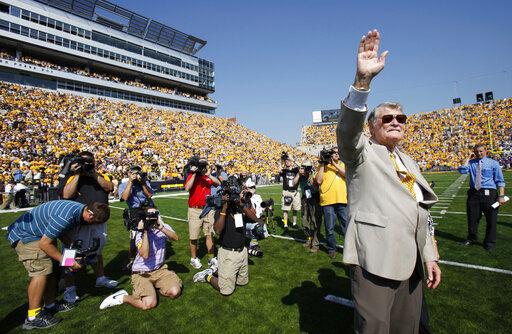 Be the first to know
Get local news delivered to your inbox!