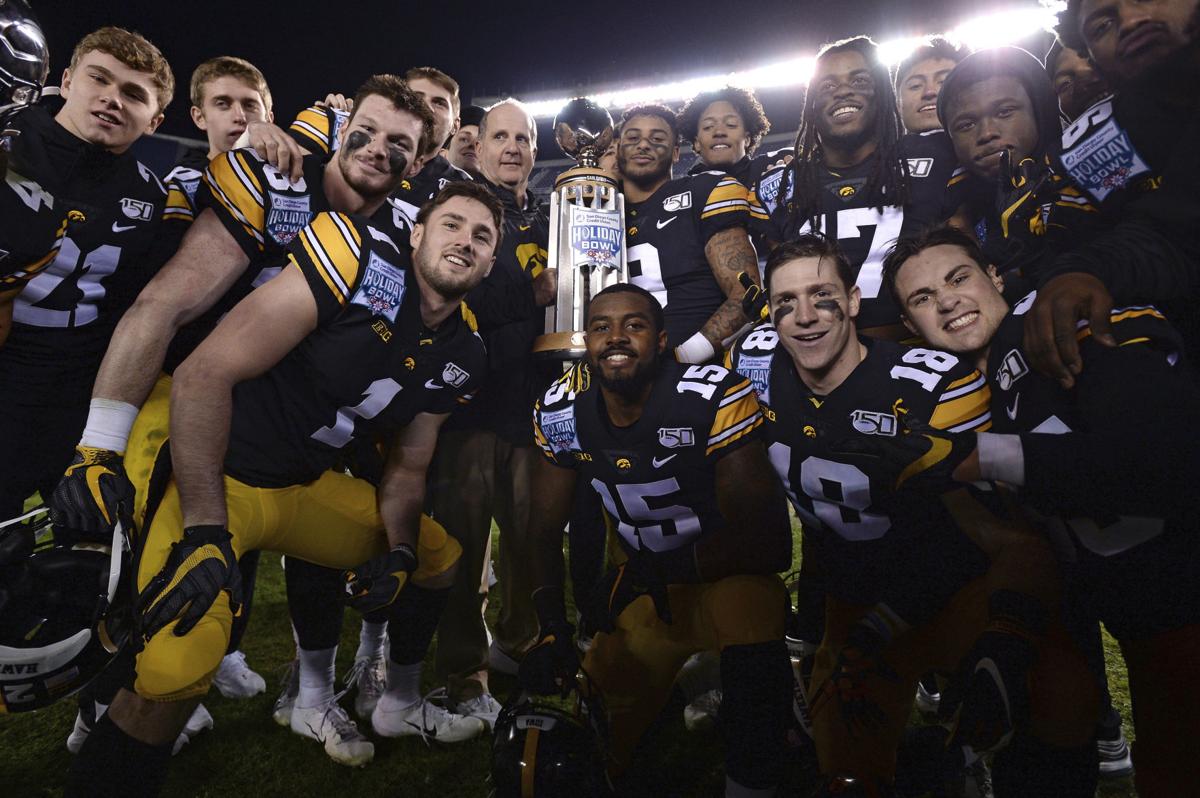 On a day when two Big Ten football coaches labeled the conference's communication "unclear,'' one thing remained crystal clear.
The impact of the Big Ten's decision to postpone the fall sports season because of concerns about the COVID-19 pandemic is ravaging the bottom lines of athletics departments throughout the league.
Minnesota joined Iowa in eliminating sports programs on Thursday as administrators cut jobs and furlough employees on a number of campuses including Iowa where the athletics department is cutting 40 positions – including 10 jobs that are currently vacant – and requiring all non-contracted employees to take 15 unpaid furlough days before Dec. 31.
The moves are all being made to help compensate for the lack of income created mostly by the Big Ten's decision to not play football this fall, a move which Iowa director of athletics Gary Barta anticipates will leave the Hawkeye budget with a projected shortfall of $60-75 million during the current fiscal year.
Barta estimated Iowa will lose approximately $100 million in revenue because of the lack of football games at Kinnick Stadium and television rights income generated by those games.
The cuts in personnel and the furloughs will allow Iowa to trim approximately $3.1 millon from its budget and are on top of $2 million in compensation cuts that were part of $15 million which was trimmed from the Iowa athletics budget on June 30.
Personnel involved in the job cuts include 19 individuals classified as regular staff members, 10 classified as biweekly staff members and one graduate assistant position. Including the 10 currently vacant positions, Iowa will cut $2.6 million in salary and benefits costs.
The jobs will be cut over a 12-month period, with notice of three, six, nine and 12 months being given to employees based on their length of employment.
Additional savings will come from the furloughs, which involve all employees other than senior staff members who will take a five-percent cut in their base salary in lieu of furlough time.
Coaches who are under contract were part of Iowa's earlier reductions with football coach Kirk Ferentz, basketball coaches Fran McCaffery and Lisa Bluder and wrestling coach Tom Brands voluntarily agreeing to a one-year 15-percent base salary reduction. Deputy athletics director Barbara Burke agreed to a 25-percent salary reduction and Barta had his compensation reduced by 30 percent in June.
The latest round of cuts are part of a series of budget reductions for the Iowa athletics department, which has received no university funding or tax dollars since becoming self supporting in 2007.
Iowa became the first Big Ten institution to announce the elimination of programs when it announced on Aug. 21 that it would discontinue its men's gymnastics, men's and women's swimming and diving and men's tennis programs at the end of the current academic year to cut around $5 million in expenses.
Minnesota followed suit Thursday, announcing that it will eliminate its men's indoor and outdoor track and field, men's gymnastics and men's tennis programs.
Projecting a revenue loss of approximately $75 million, Minnesota also announced Thursday the elimination of eight positions beyond those in the sports it is cutting as well as a series of salary cuts and furloughs.
The Minnesota cuts come a week after Michigan announced it was laying off 21 employees and leaving 15 open spots in its athletics department unfilled.
Earlier, Nebraska laid off 17 employees, placed more than 50 on a four-month furlough and trimmed salaries of 280 more by 10 percent.
The reductions come as Big Ten coaches are growing increasingly frustrated with the lack of communication from conference officials over the decision made to postpone this season.
Two, Ryan Day of Ohio State and James Franklin of Penn State, went public with their concerns Thursday.
Day labeled the communication from the Big Ten following the decision "disappointing and often unclear.''
On Twitter, Day went on to write, "These young men and their parents have asked so many questions that I do not have an answer to, but the one that hurts the most is, 'Why can these other teams and players play and we can't?' Our players want to know.''
Day's statement followed Franklin's comments on ESPN Radio that the lack of information from the Big Ten has made things challenging.
"In terms of where we're at, I'm not really sure. I think that's part of the problem,'' Franklin said. "I've said this from the beginning, I don't necessarily have an issue with the decision. I've got an issue with the process.''
Be the first to know
Get local news delivered to your inbox!