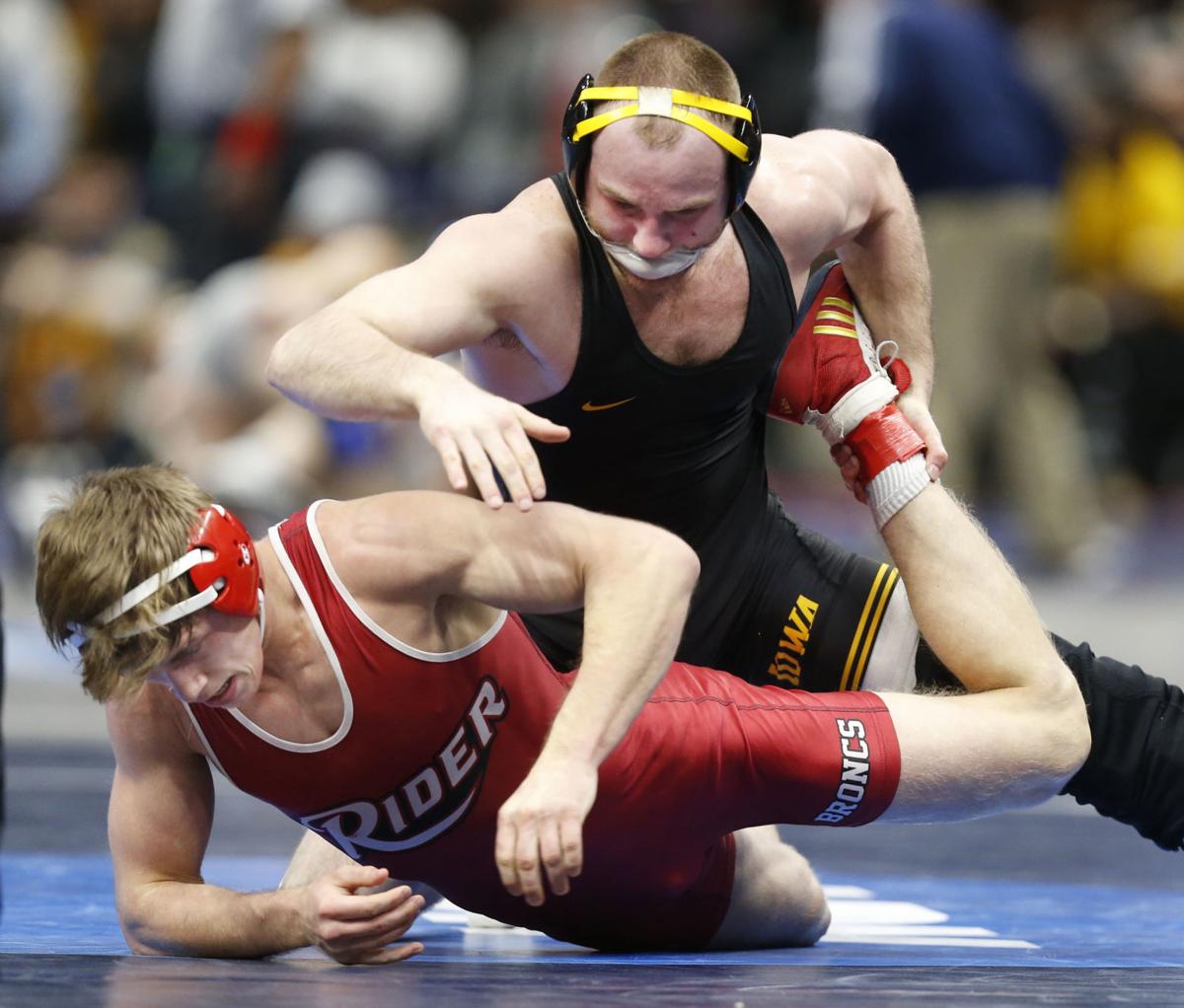 IOWA CITY – Defending champion Alex Marinelli believes there is a lot for Iowa wrestlers to learn this weekend at the 56th Midlands Championships.
"From everything that happens, there is a lot to take from it,'' Marinelli said. "The young guys who are going through it for the first time, it's a big-time experience. It's something you can really learn from and build off over the rest of the season.''
No Hawkeye understands that as much as Spencer Lee.
Last year's Midlands provided him with his first real tests at the collegiate level, and while he went on to win the NCAA championship at 125 pounds, Lee settled for a sixth-place finish at the Midlands a year ago.
"It wasn't what I wanted it be last year, but it might have been one of the best things that happened to me,'' Lee said. "I really gained a lot from the experience. It told me I had a lot of work to do, that I had to get back in the room and do a better job of preparing and then competing. It all worked out, but it started with what I learned at the Midlands.''
Marinelli was one of five Hawkeyes to win Midlands titles last season and will return at 165 pounds as one of three defending champs from Iowa who will compete in the two-day tournament that begins at 9:30 a.m. Saturday at the Sears Centre in Hoffman Estates, Illinois.
Cash Wilcke won the 197-pound title at the Midlands last year but will compete at 184 this weekend while Sam Stoll returns at 285 after winning the title at that weight a year ago.
A fourth Hawkeye, Michael Kemerer, won the last two 157-pound titles at the event but will miss this year's tourney with an injury.
"It's a two-day tourney, a two-day weigh in and the competition is good,'' Marinelli said. "It's the tournament that teaches you how to take care of your body from one day to the next. It's a good experience all the way around.''
Iowa, ranked fourth, is the top-rated team in a Midlands field that includes 10 teams ranked in the top-25 in the most recent NCAA Division I poll.
The tourney will give the Hawkeyes their first look at Big Ten foes Michigan, Minnesota, Wisconsin, Purdue and Illinois. Ranked teams from North Carolina, Arizona State and Lehigh are also in the field.
"There's a lot of tradition at the Midlands and to me, it's a reminder that there really is just three months left in the season,'' Iowa coach Tom Brands said. "Those three months, they go by fast and this is kind of the eye opener. Where do you stand? Where are you at? What do you need to do to get to where you want to be in March?''
Iowa is sending 22 wrestlers to the Midlands this weekend. Of those, seven will be making their first appearance in the tournament and seven more Hawkeyes will be looking to place for the first time at the tourney.
Brands will send three 141-pound wrestlers onto the mat this weekend.
Redshirt freshman Max Murin, ranked 17th, is joined by the Hawkeyes' Vince Turk and Carter Happel in the field at a weight Brands considers to still be contested.
"Max has been our guy so far, but those other guys are anxious to get out there and we'll see how it plays out,'' Brands said. "We've got good competition in the room there.''
Only two true freshmen, Nelson Brands at 165 and Tony Cassioppi at 285, are among Iowa's entries.
Tom Brands believes both are capable of holding their own this weekend.
"It's going to be a good experience for them,'' he said.
Marinelli understands that, too.
"For the young guys on our team, this is invaluable,'' he said. "It's the kind of experience you need to be able to compete at this level.''