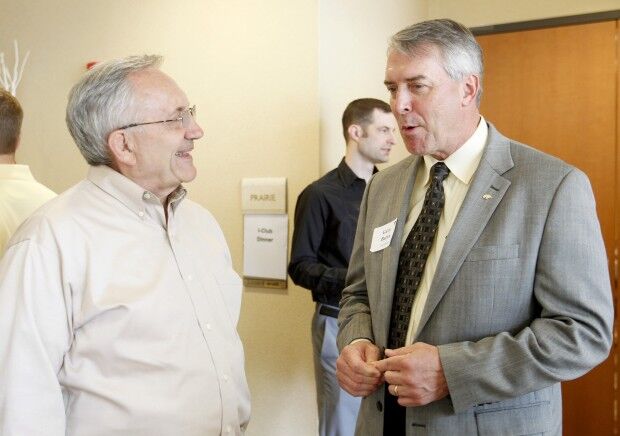 Iowa athletics officials were aware of claims of serious racial disparities within the Iowa football program prior to former Hawkeye players sharing their concerns on social media last month.
A nine-page report from the UI Athletics Diversity Task Force followed interviews in 2018 with 50 current and former student-athletes, coaches and staff members and its findings were presented to department administrators in 2019.
The university previously released a summary of the report, but the full report obtained by HawkeyeNation.com offered detailed information about issues at the core of the complaints.
The report concluded that Black student-athletes at Iowa felt they were expected to conform to white culture, targeted for extra drug testing, subjected to verbal harassment and inequitable discipline policies, misunderstood by coaches and white teammates and misled during the recruiting process about available resources.
One unidentified player was quoted in the report as telling the committee, "The white student-athletes at Iowa are viewed as the standard that African-American student-athletes should strive to model themselves after.''
Another athlete said, "We are told to focus on one thing only, our sport. Everything else is a distraction, even having significant others. We are told to commit to the team first and only be friends with student-athletes.''
During a news conference Thursday, Iowa football coach Kirk Ferentz said he had read the report in its entirety when it was released.
As a result, a committee of current players was formed to address issues and several changes were implemented prior to the 2019 season. Rules restricting hairstyles and the wearing of hats and jewelry inside the football complex were among those altered.
Ferentz said he met with that committee last August and expected to do so again both during a bye week during the 2019 season and again following the season. Neither of the latter two meetings took place.
"I dropped the ball on that,'' Ferentz said Thursday. "I felt we had a pretty healthy environment, a pretty healthy culture last December. Coming off the field (at the Holiday Bowl), I felt pretty good about things. When we left here on March 13, I felt good about our positioning to start spring practice. A lot of things in the world have changed since then.''
Following the allegations raised in June, the subject of an ongoing independent review of the Hawkeye program by the Kansas City-based law firm of Husch Blackwell, Ferentz said he had re-read the task force's review "multiple'' times.
Additonal change has taken place within the football program within recent weeks, including relaxing several long-time team policies and the university parting ways with strength and conditioning coordinator Chris Doyle, who was subject of multiple complaints lodged by former players on social media.
Iowa director of athletics Gary Barta acknowledged the seriousness of the charges and the report during a news conference on June 15.
"I had convinced myself that we were doing enough,'' Barta said. "And frankly, the past few weeks have been a wake-up call for me and others in the department.''
At that time, he said he had believed the department was on an improvement-centered path.
"The things I've heard (since early June), clearly what we've done wasn't enough and things weren't happening fast enough,'' Barta said.