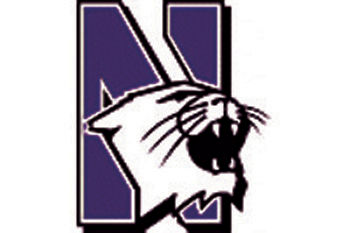 IOWA CITY — On paper, Iowa's next opponent doesn't appear to be all that formidable.
Northwestern is in last place in the Big Ten and just claimed its first conference victory on Saturday against another team expected to be near the bottom of the standings. Like the Hawkeyes, the Wildcats are missing a couple of key players, too.
There's just this one problem: The game Tuesday at 7 p.m. is on the road, at Welsh-Ryan Arena in Evanston.
And Big Ten teams, no matter who they are or which players they put on the court, seem to be nearly unbeatable at home this season.
Of the 37 conference games that have been played so far, 32 have been won by the home squad. The first 13 league games all were won by the home team and the trend has lingered.
"I just think the benefit is always for the home team and if all the teams are good then the numbers may skew that way,'' Iowa coach Fran McCaffery said Monday. "It could be a variety of factors. We don't really think anything about it. I think we all know and have been to enough road venues to know it's difficult.
"I don't care where you go, the percentages are going to be against you when you're on the road. You just have to have a certain toughness and a certain mentality that we're going to be connected and following the game plan in a way in which we support each other and do the best we can to play well.''
McCaffery is acutely aware that Northwestern, although 6-9 overall and 1-4 in league play, is fully capable of beating anyone when it's at home.
"I really like their team,'' McCaffery said. "They've got a lot of really good young players.''
He also likes a not-so-young player, point guard Pat Spencer, who was named the national player of the year in lacrosse at Loyola (Maryland) last year and now is making a big impact on the basketball court as a graduate transfer.
"Spencer obviously is a great lacrosse player but that's sort of irrelevant,'' McCaffery said. "The guy's a tremendous basketball player. If you watch him play, the guy has great feel and can shoot it, can drive it, can find people, he's athletic. He's just a really, really good player. He plays with a tremendous amount of confidence and he's a handful without question.''
CJ UPDATE: McCaffery did not discount the possibility of CJ Fredrick returning to action this week. The redshirt freshman, who is the Hawkeyes' No. 3 scorer, did a little bit of shooting in practice Sunday.
"I think he'll come back at some point …'' McCaffery said. "It's literally day to day. If he has a bad day, then he won't. If he has good days and he does play, we'll see how it goes from there. It's just going to be like that the rest of the season.''
2019-20 Iowa men's basketball photos
011420ap-iowa-northwestern-1
011420ap-iowa-northwestern-2
011420ap-iowa-northwestern-3
011420ap-iowa-northwestern-4
011420ap-iowa-northwestern-5
011420ap-iowa-northwestern-6
011420ap-iowa-northwestern-7
011420ap-iowa-northwestern-8
011020ap-maryland-iowa-1
011020ap-maryland-iowa-2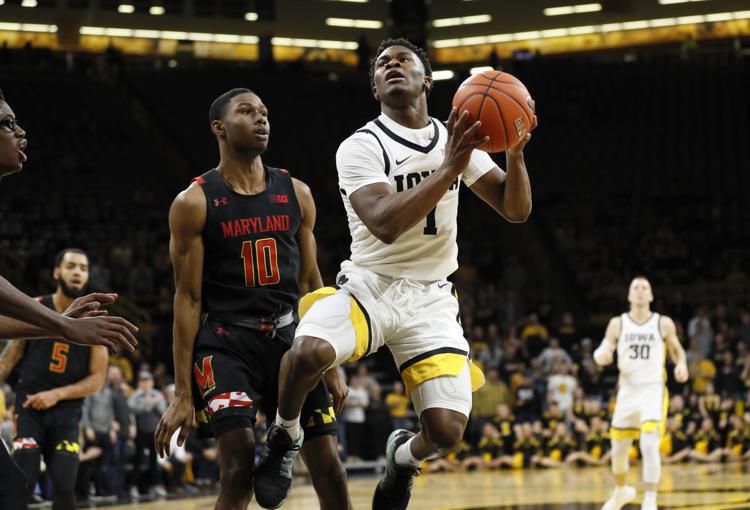 011020ap-maryland-iowa-3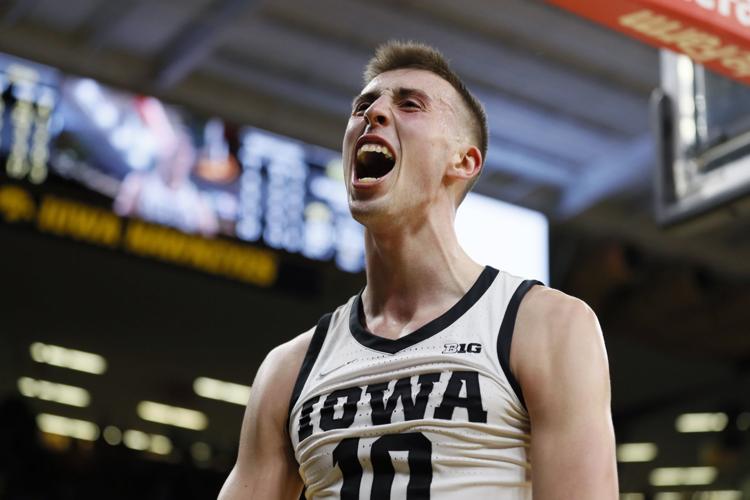 011020ap-maryland-iowa-4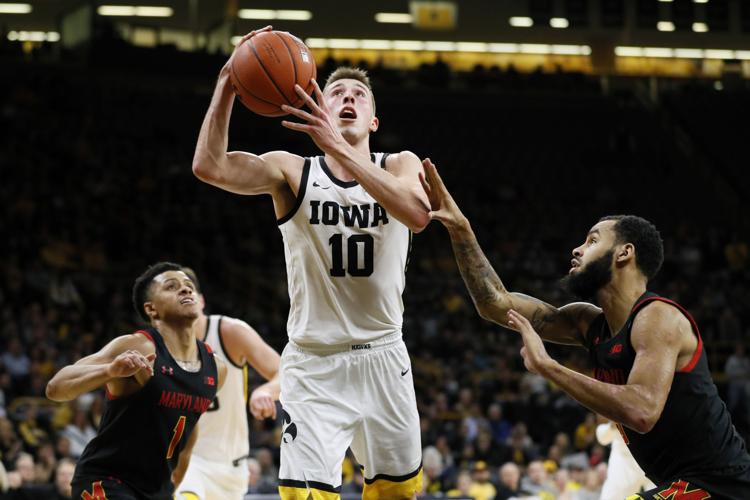 011020ap-maryland-iowa-5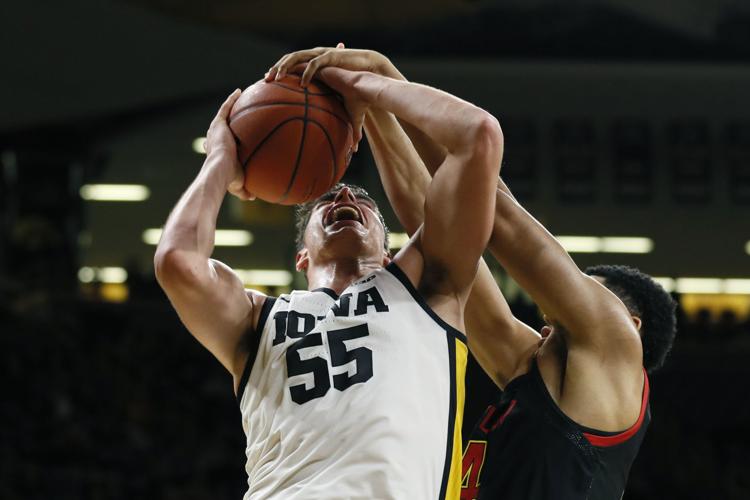 Iowa Nebraska Basketball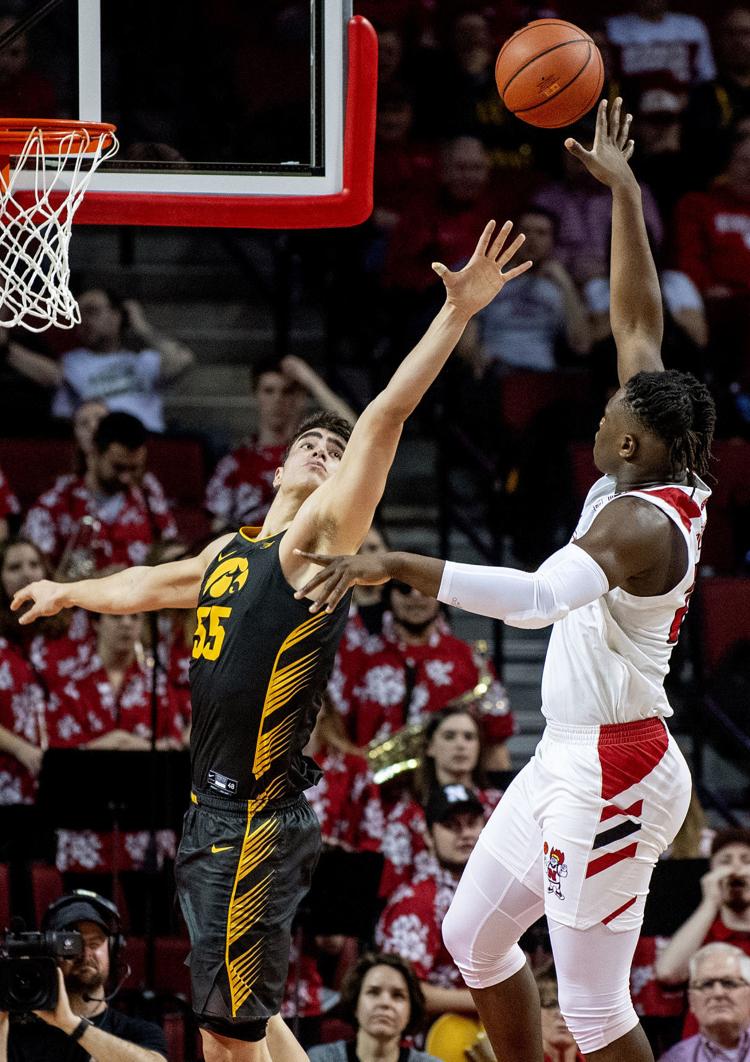 Iowa Nebraska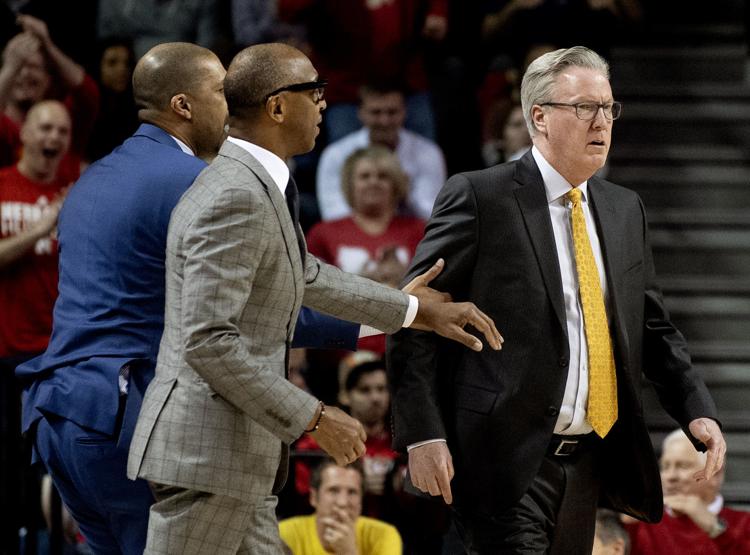 Iowa Nebraska Basketball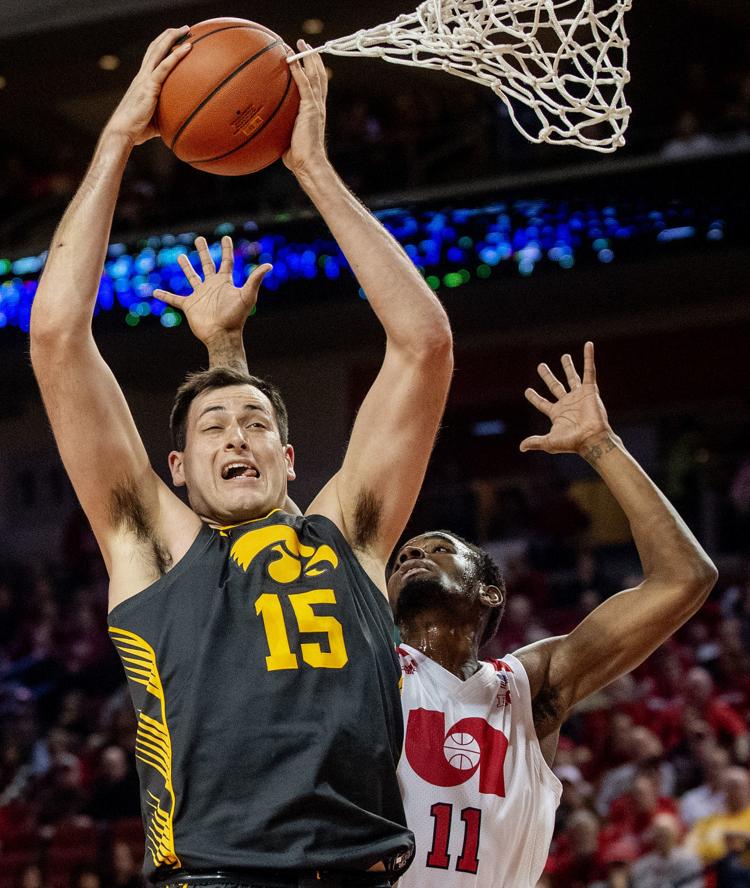 Iowa Penn State Basketball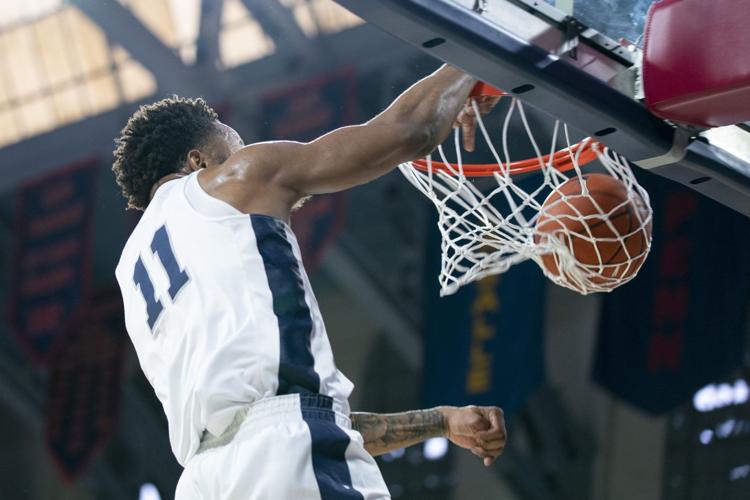 Iowa Penn State Basketball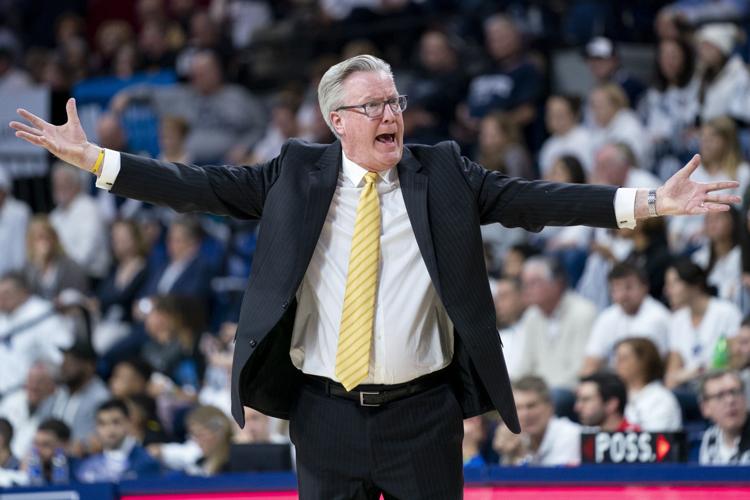 Iowa Penn State Basketball
No. 21 Penn State topples No. 23 Iowa 89-86 in Philly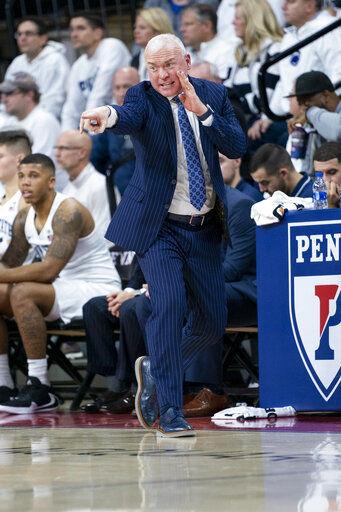 No. 21 Penn State topples No. 23 Iowa 89-86 in Philly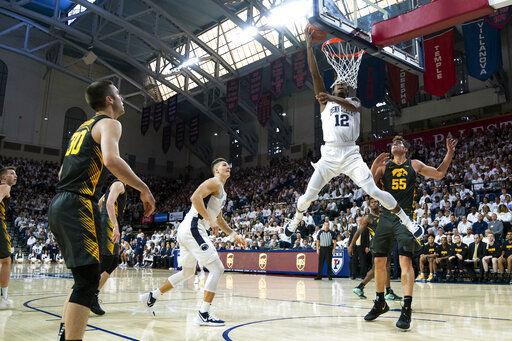 No. 21 Penn State topples No. 23 Iowa 89-86 in Philly
Cincinnati Iowa Basketball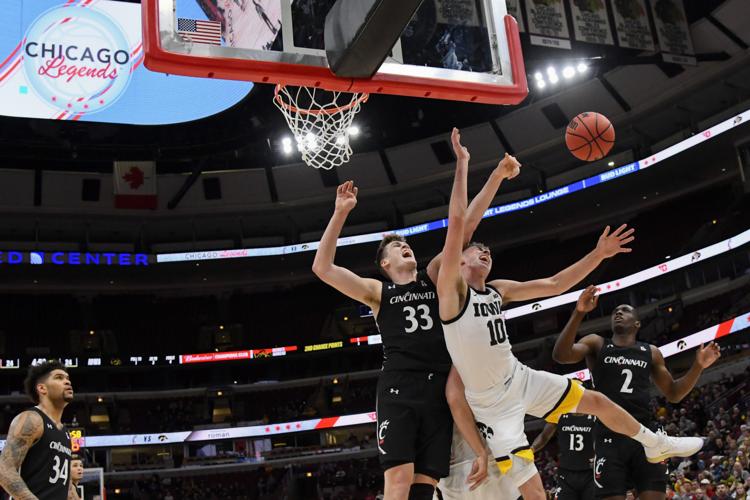 Cincinnati Iowa Basketball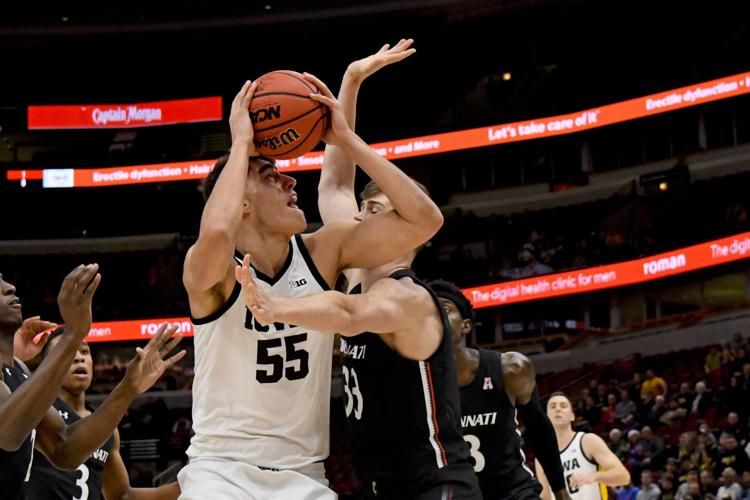 121219ap-iowa-iowa-state-3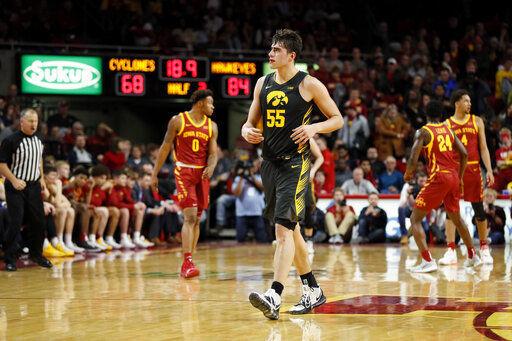 Iowa Syracuse Basketball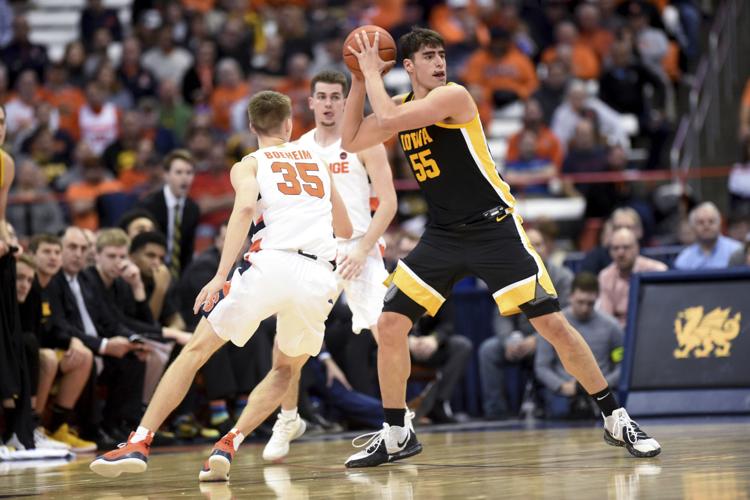 COLLEGE BASKETBALL: DEC 03 Iowa at Syracuse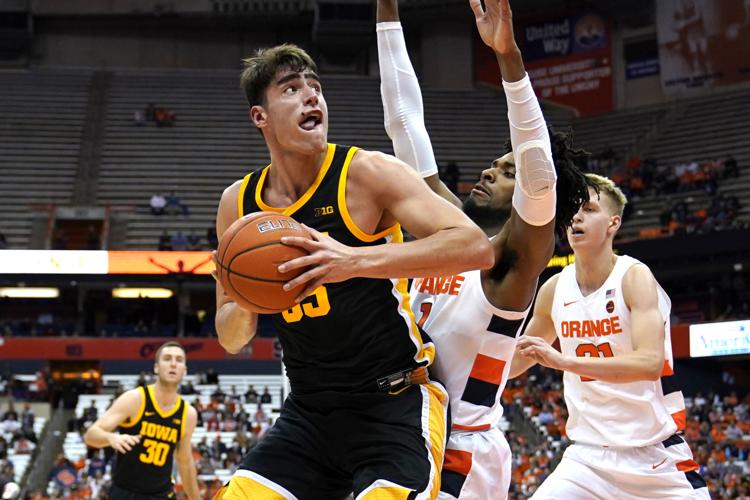 Cal Poly Iowa Basketball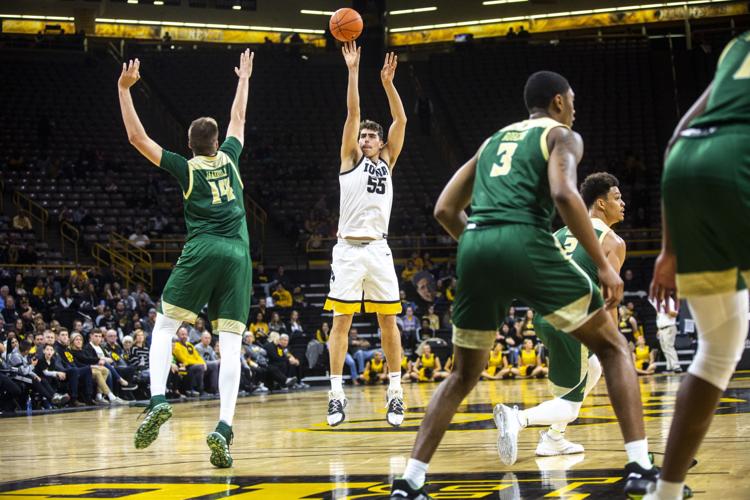 110819ap-iowa-siu-edwardsville-2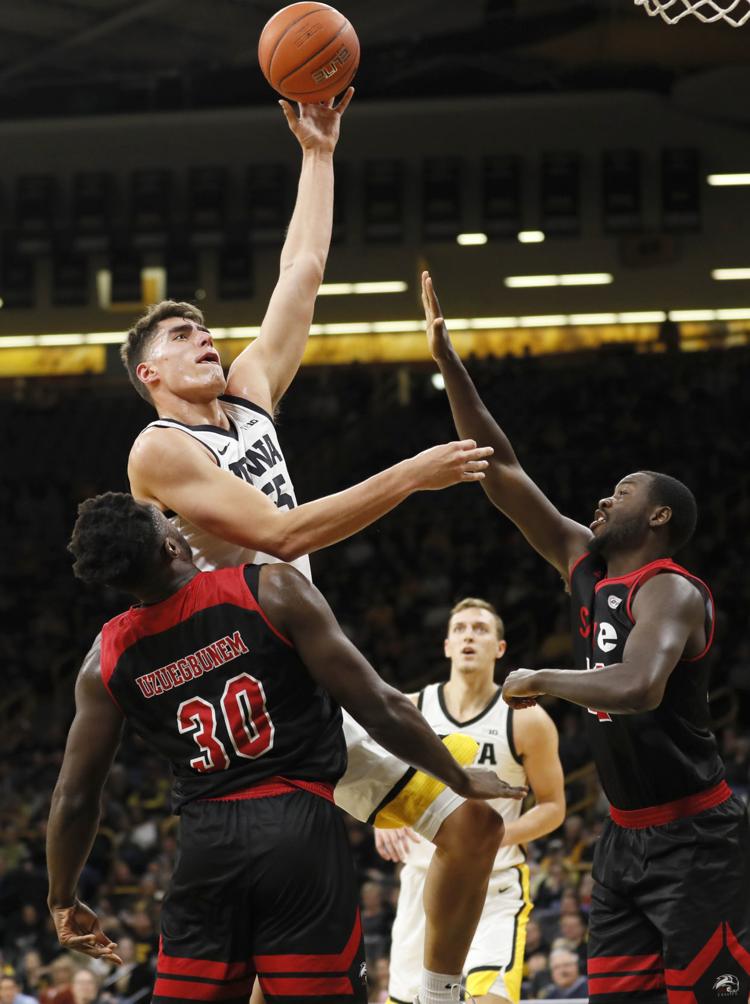 110819ap-iowa-siu-edwardsville-1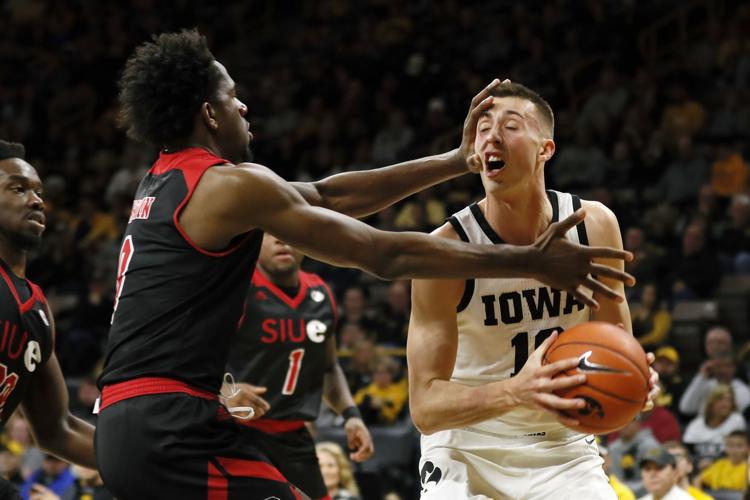 Iowa tops No. 12 Texas Tech 72-61 at Las Vegas Invitational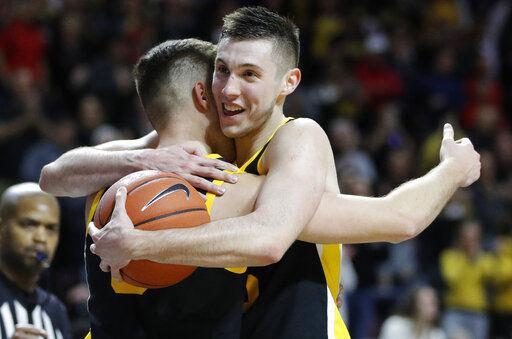 Iowa Syracuse Basketball