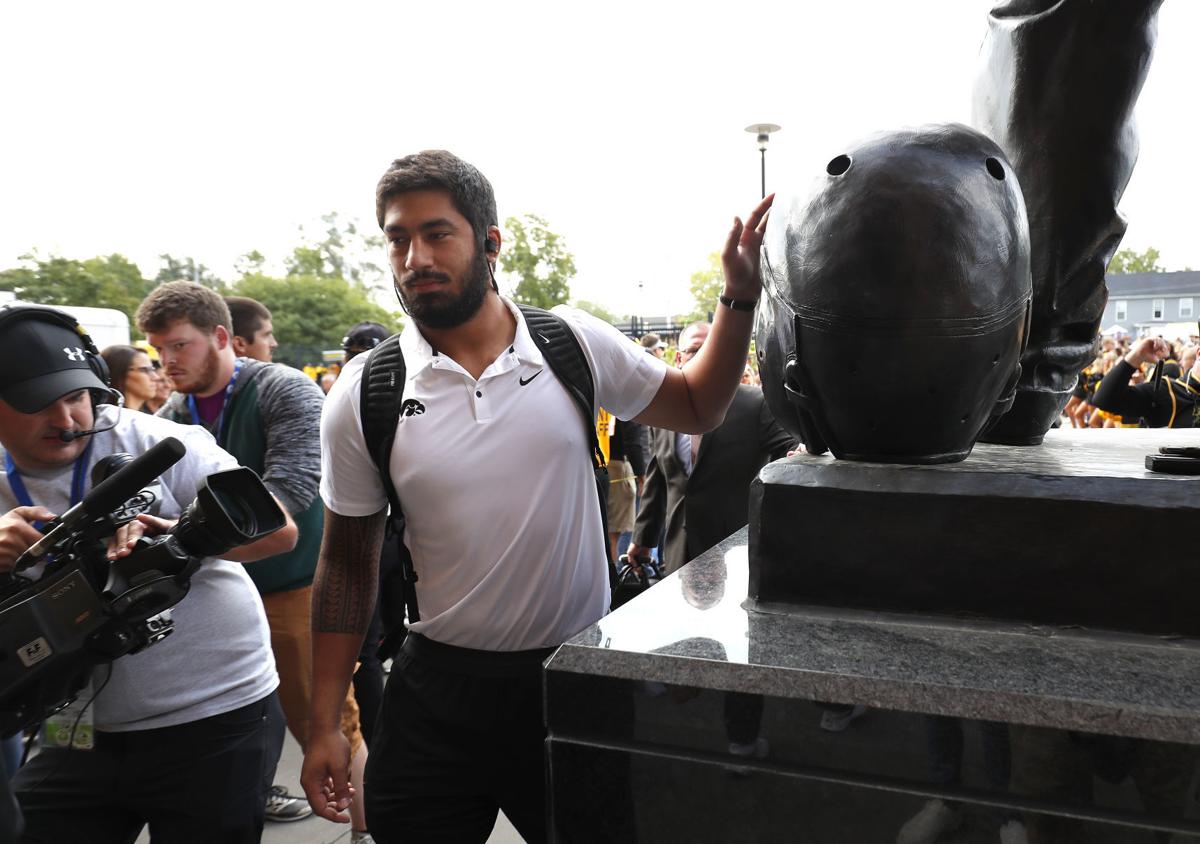 Even after announcing Thursday the conference he leads would shift to a league-only scheduling model for the 2020 season, Big Ten commissioner Kevin Warren was quick to point that out.
"We may not have sports in the fall. We may not have a college football season in the Big Ten,'' Warren told the Big Ten Network shortly after the league announced changes that impact seven sports.
By circling its conference wagons, the Big Ten is hoping that it can salvage something out of an unprecedented situation created by the COVID-19 pandemic.
The coronavirus situation has created a myriad of issues and even more questions.
The topic has been at the core of conversations between campus and athletics administrators in the Big Ten for several months. With significant input from medical experts including a conference-wide task force for emerging infectious diseases and its sports medicine committee, reducing the number of events and tightening the circle of competitors seemed prudent.
The conference's first-year commissioner said, "We just wanted to make sure this was the next logical step to try.''
It is the next step and maintains the objective of keeping the health, safety and wellness of student-athletes, coaches and staff members a top priority.
By reducing the number of football games, it reduces the amount of contact that will occur during the season and lessens the risk of infection.
By keeping things within the conference, it helps ensure that there is a universal standard for testing and not only reduces travel but also creates a smaller pool of individuals who will be competing against each other.
Playing a reduced, conference-only schedule leaves 36 teams looking for an additional game but also reduces potential exposures to that degree as well.
If issues arise during the season, playing fewer games over an extended timeframe will provide flexibility to reschedule games or even change schedules if a team needs to pause its schedule for a period of time.
"We can move games,'' Ohio State director of athletics Gene Smith told the Big Ten Network on Thursday, calling that space "significant'' if a change must be made.
"I am concerned that we may not be able to play, which is why we took the measure we took in order to have September available to us for conference games and give us the flexibility and control to handle disruptions if we are able to start a season,'' Smith said.
There is plenty of work to do before the first game of the season kicks off.
Warren talked about the need to finalize testing protocols, getting all needed medical and operational procedures in place.
Smith said meetings during the upcoming week will determine what the 2020 Big Ten schedule will look like.
Among the items to be determined are whether to play nine conference games against opponents already on a team's schedule for this year or adding an opponent and playing 10 games, five at home and five on the road.
All Western Division teams, including Iowa and Illinois, are among teams that would be left with just four home games if the schedule remains at nine games and adding a fifth would help those programs regain some lost revenue.
Administrators will also discuss the possibility of front-loading the schedule with division games to help ensure that those games get played.
But even then, there are no guarantees.
"I think people need to start understanding we may not play this season,'' Smith told BTN. "I know people don't want to hear that, but that's a reality.''
Be the first to know
Get local news delivered to your inbox!