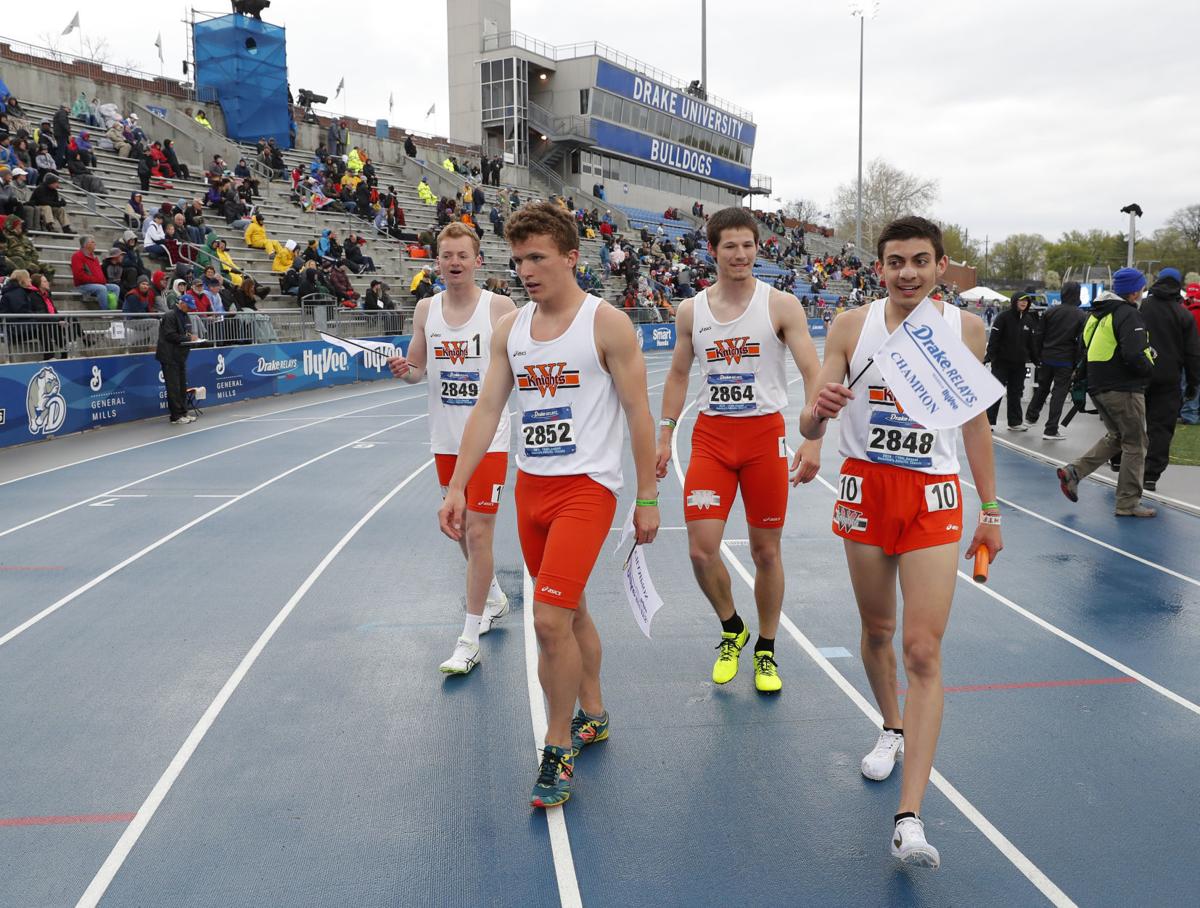 Wartburg College track and field coach Marcus Newsom looked at his phone, and his heart sank.
"Coach is this how this is going to end for my career?"
Newsom received the text from a senior who had returned for a fifth year with eligibility for only the outdoor portion of the track and field slate. He's among athletes throughout the nation who will miss out on their final opportunity to compete, caught up in the wave of cancellations from the COVID-19 pandemic.
"My heart broke for that young man," Newsom said.
Wartburg's 21st year head coach says the hardest thing he's had to do was pull his men's and women's teams together at the NCAA Division III indoor championships in North Carolina last weekend and tell them the meet had been canceled hours prior to its scheduled start. On top of that, they were informed there would be no spring outdoor season.
"We had a great group of seniors who had worked very, very hard to put themselves in a position to be in a national championship," Newsom said. "They had matured and been performing at a very high level. That was heartbreaking."
The NCAA has granted an extra year of eligibility to seniors competing in spring sports, but that may mean little to those participating at the nonscholarship NCAA Division III level.
"We had a number of seniors who had multiple job offers," Newsom said. "We had seniors who had already been accepted to med school and grad school.
"Our seniors are on a four-year plan in terms of competing, being a student-athlete for four years and that fifth year already having their next step of their future in place. That's just the beauty, the excitement of coaching an athlete at the Division III level. All those seniors already had the next steps in their lives and futures planned out."
Wartburg athletics director Rick Willis noted that coming back for a fifth season is certainly more of a challenge for those competing in spring sports as opposed to adding one semester in the fall.
"There's ways they can plan and arrange to try to make that happen," Willis said, assessing the spring sport seniors' options. "I'm sure many of them will be exploring what the options are for that as time continues to go by.
"There may be some that it works out for to get this year back. I would expect the percentage of student athletes that can take advantage of that at our level is going to be lower than it would be at the other levels."
Wartburg College will finish its academic spring semester today with students taking one May term course online prior to graduation.
Newsom's seniors spoke Monday at a get-together that usually doesn't take place until the Wednesday prior to the conference outdoor championships. Many of them remain optimistic about the future, saying that overcoming this disappointment will make them stronger in their next stage of life.
"I think that our kids — the character of the young men and women I've been fortunate and blessed to coach in this senior class — have handled this situation really honorably," Newsom said. "It's been incredible. Even with the tears, the disappointment, they've held their heads up and they look at it from the perspective of God has a plan for them that's bigger and better than what our own individual plans are, and they're going to be better and stronger young men and young women for our country and for their communities because of this experience."
Be the first to know
Get local news delivered to your inbox!