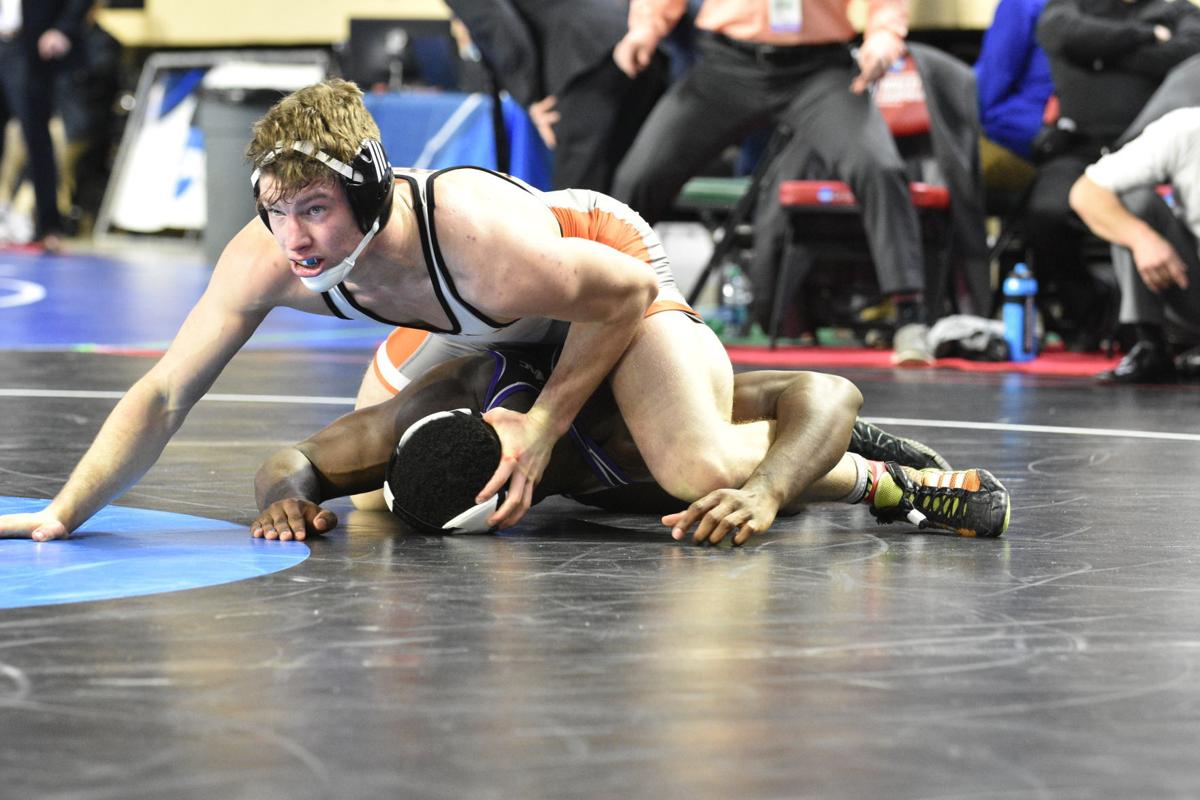 WAVERLY — From the outside looking in the finish of the Wartburg College wrestling team's 2018-19 season looked like a major disappointment.
In many ways, the Knights agree.
Wartburg's head coach Eric Keller looks at it differently, however.
With a lineup that included seven new starters, the 14-time NCAA Division III national champions stumbled to a sixth-place finish in Roanoke, Va., on the heels of three consecutive national titles.
It was a position the Knights are not accustomed to. In fact, it was it's worst national finish since 2001.
But here are some facts Keller believes everybody should remember, too, about a team that was one of the youngest he's fielded in 10 seasons at the helm.
That young group extended its American Rivers Conference dual win streak to 213 while winning its 27th consecutive conference crown. The Knights took third at the National Duals and won late-season meets over eventual national champion Augsburg and national runner-up Loras College.
"They held the rope," Keller said. "They upheld what we expect, what we want in a lot of ways."
Now, Keller expects that group to do the same and then some in 2019-20.
"Honestly, I haven't been this fired up about a team after three weeks in a long time," Keller said. "I really love this group. I love the energy. It's just a hard-working, focused group."
There is plenty of talent in the room for Wartburg to believe it can contend in March for a 15th title in Cedar Rapids.
Three past all-Americans return — Brock Rathbun, national champ in 2018, and 2019 podium finishers Brady Fritz and Kyle Briggs.
Also back are national qualifiers Brady Kyner and Kris Rumph as well as line-up regulars Brennen Doebel, Isaiah Cox and Kobe Woods.
Additionally, there are 23 new faces in the room, including 2018 all-American Owen McClave, who took seventh at 133 for Coast Guard in 2018.
"... 23 guys who have bought in right away," Keller said. "No one is in a hurry to get out of that room at the end of practice. They are sticking around and asking questions wanting to get better. The commitment to detail so far has been great. The daily process and daily development are going to be imperative."
There will be some lineup movement within the Knights.
Rathbun, whose performance last year in Roanoke was affected by his Type-1 diabetes, is moving up to 141. Fritz is on the move to 149, and Kris Rumph, who qualified at 149, has made the drop to 133 where he will battle McClave, Doebel, a 2018 qualifier, and incoming freshman Joe Pins.
Among the line-up, question marks come at 157, 165 and heavyweight. Wartburg has had an all-American heavyweight 21 consecutive years.
The leading candidates at heavyweight are Waterloo East's Omar Begic, football player Ethan Lape and incoming freshman Eli Pannel of Fulton, Ill., who won the Class 1A 220-pound state championship in Illinois last February.
With the line-up questions and a young team, Wartburg was ranked third in the preseason NWCA National Poll.
"For us, every single year I've said this sitting here, rankings don't mean much to us," Keller said. "For the guys is it motivating? It has to be, for sure. But we also got to make sure they don't get distracted by it. Let's focus on us and focus on what we can control."
Two key dates for the Knights are Feb. 6 and Feb. 14, wherein back-to-back duals Wartburg will host Augsburg and Loras College. The Duhawks were selected by American Rivers Conference coaches to end the Knights' 27-year stranglehold on the ARC title.
ANDERSON TO BE HONORED: While the planning for the event is still in its early stages, the Knights will honor former three-time national champion Kenny Anderson during their home opener on Nov. 20.
Anderson passed away last week in New Orleans at the age of 29 and his funeral was this past weekend in his native Massachusetts where head coach Eric Keller and numerous former teammates traveled to honor him.
Keller said a commemorative plaque is being made that will hang permanently inside the Knights' wrestling room, and that a post-match celebration honoring Anderson's life will take place at Joe's KnightHawk afterward.
FIGHT NIGHT: Wartburg's annual Fight Night with area high school coaches and college coaches, including Keller and assistant coach Alex Dolly, along with Northern Iowa's Doug Schwab and representatives from other colleges will be Nov. 6 at Joe's KnightHawk.
The social starts at 5 p.m., with the high school panel beginning at 7 p.m., and the college coaches to follow.
Be the first to know
Get local news delivered to your inbox!