WAVERLY – Kris Rumph jokingly calls himself the toddler of the Wartburg College wrestling room.
Honestly, there is some truth behind that statement.
On a daily basis the Portage, Ind.-native is surrounded by teammates who have been wrestling since many of them were four and five years old.
Rumph got started when he was in the ninth grade.
"I used to go up to my high school in the off season and try wrestling out, have some fun with my friends," Rumph said. "My high school coach, Eric Keith, saw me and he saw some potential. That is how I started wrestling."
Relying more on instinct over technique, Rumph showed he was a fast learner.
After a season on the junior varsity, Rumph placed fourth at 132 pounds at the Indiana state high school wrestling championships. He followed that up with a runner-up finish at 138 as a junior and was the 138-pound state champion at 138 as a senior.
Making Rumph's ascension even more remarkable is he wasn't a total wrestling convert.
"Each year I would try to leave and go play basketball," Rumph smiled. "And coach Keith would go to the basketball coach and say, 'hey, don't get that guy because he is wrestler."
Now a sophomore in college, Rumph is the No. 1 ranked wrestler at 133 pounds for the Knights and his background story adds intrigue to tonight's Battle of the Burgs where No. 1 Wartburg (15-0) will host longtime rival and No. 2 Augsburg University (6-1) at 7 p.m. inside Levick Arena.
As new as wrestling was to him in high school, college wrestling or even wrestling in college was a foreign language to Rumph. But as he got better and better, including a third-place finish at Flo Nationals in 2018, it was apparent Rumph had the potential to wrestle beyond high school and college coaches had certainly taken notice.
One of those coaches was Wartburg's Eric Keller.
"I went to Portage. I had a great visit with him and his mom," Keller said. "I left feeling pretty good about it. About two or three hours later as I was driving back, Kris called me and said he was going to Augsburg. I could not believe it because that is how good the visit was."
So, Rumph moved to Minnesapolis in August of 2018. He spent less than a week as a resident of Minnesota.
"I waited to the last of the last to pick a college," Rumph said. "Honestly, the thought of wrestling in college didn't come until my senior year and then it became a reality that I had to pick a college. I didn't know what to do. I didn't have the right knowledge to make the right pick so I trusted my high school coaches and one of them knew the coaches at Augsburg.
"I went there and I didn't like it. That was it. It wasn't one thing."
Rumph left school went back to Indiana where his intentions were to get a job and work full time.
That thought process lasted a couple of months and then he remembered the visit with Keller and reached out. He arrived in Waverly in December, became the Knights' starter at 149 and won a Lower Midwest Region individual title to qualify for the Division III national championships where he reached the blood round.
"I think reality set in ... working full time ... not taking advantage of the opportunities he had," Keller said.
Rumph is thriving at Wartburg and thriving at a weight nobody saw him at after last season ended although maybe the writing had been on the wall all along.
Hitting the mat almost every day over the summer back in Portage, Rumph jumped on a scale in August and saw he weighed 140, 141.
"I weighed in at 145, 146 last year wrestling at 149 so I really wasn't the right size for it," Rumph said. "It gave me the momentum in the summer to work really hard. The goal wasn't to lose a lot of weight. But when I got back here I had a simple thought of why not go to 133."
Keller assumed Rumph was probably going to try to go 141 after losing that job to Brady Fritz last year so the drop to 133 was a surprise.
"It was all his idea. He made up his mind on what he wanted to do," Keller said. "I give the guy all the credit in the world. He has done a super job of being disciplined with maintaining his diet, when he eats and what he puts into his body.
"He has been laser-focused all year with school, lifestyle wrestling … all that has been dialed in."
And, the scary part of Rumph's rise to No. 1 is he's still a wrestling toddler.
"I'm serious when I say it, but the stuff I do on the mat, it just comes natural it is reactionary," Rumph said. "I never properly knew how to do a double leg, so it's always just been a blast double."
"I think he puts a lot of things he learns to use, he just doesn't realize he does it," Keller adds. "One of our assistants Elard (CT) Coello works with him a lot on technique and has done a phenomenal job with him. But Kris has a huge learning curve. There is still so much more he can learn.
"When he gets it all figured out I'm excited because that guy has a lot of potential."
Eric Keller 031119 NCAA championships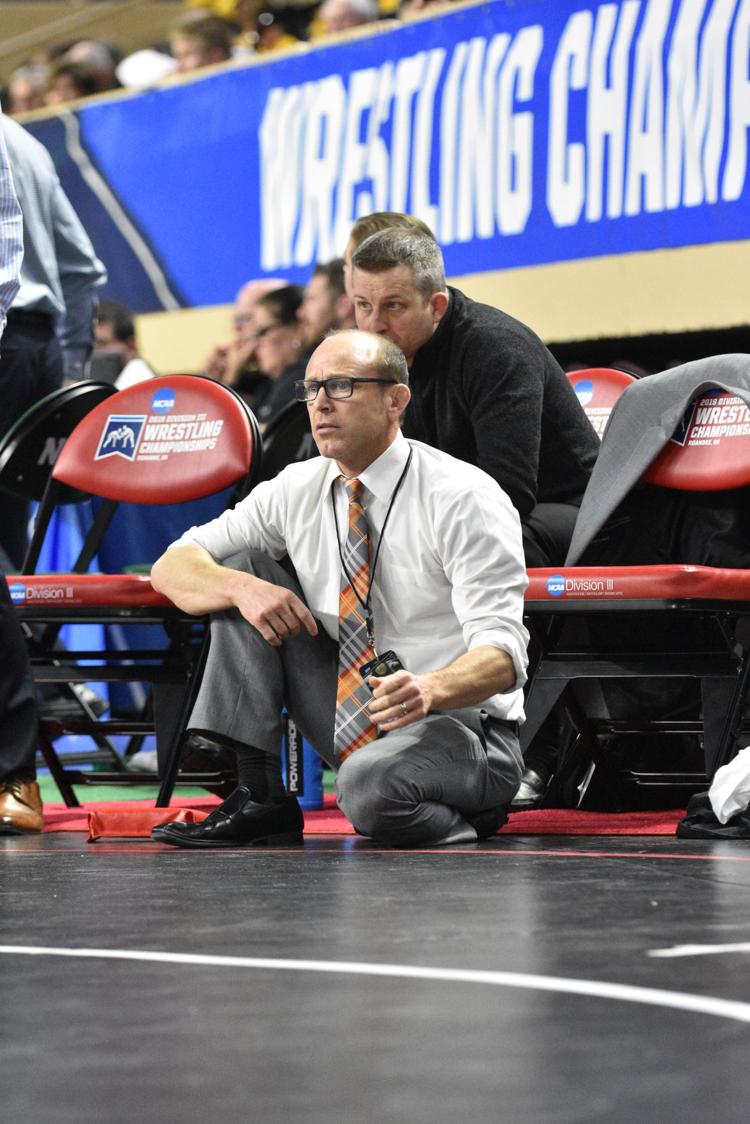 Kyle Briggs action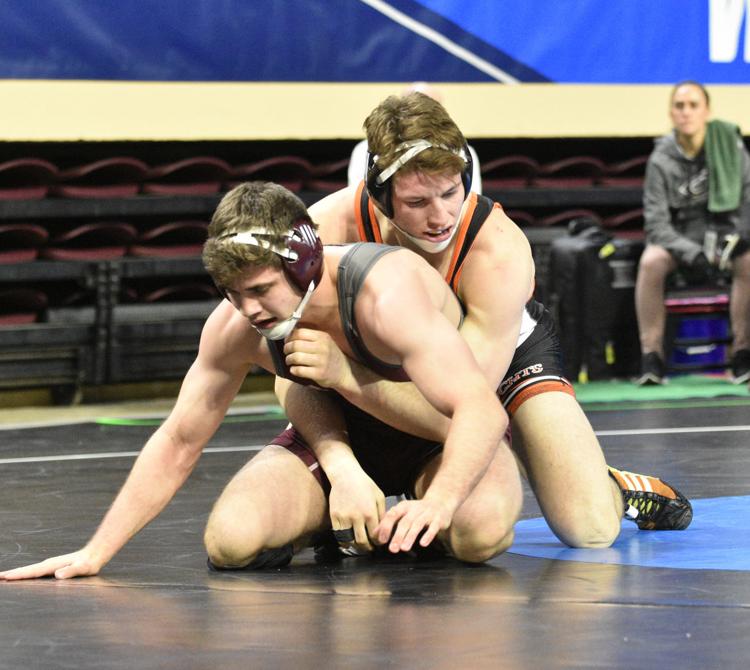 NCAA DIII Lower Midwest Regional Wrestling tournament
NCAA DIII Lower Midwest Regional Wrestling tournament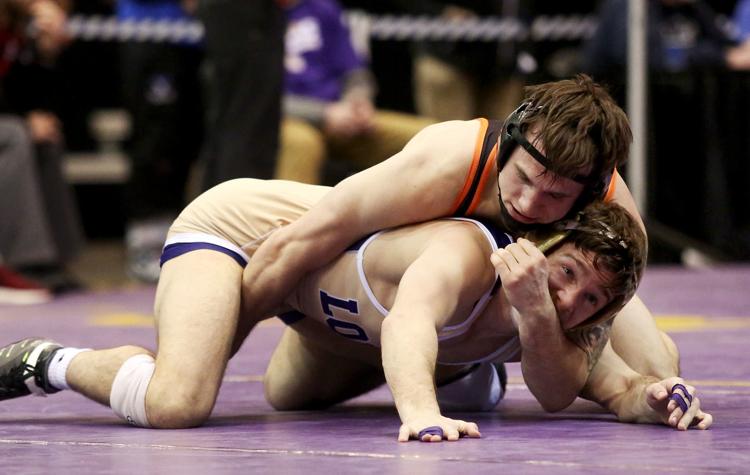 NCAA DIII Lower Midwest Regional Wrestling tournament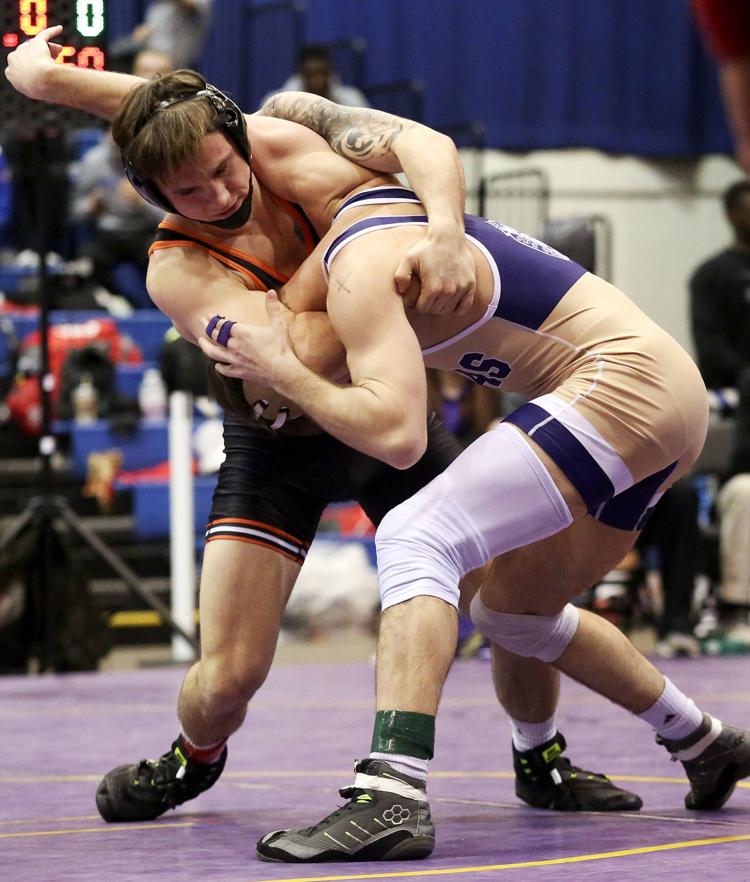 NCAA DIII Lower Midwest Regional Wrestling tournament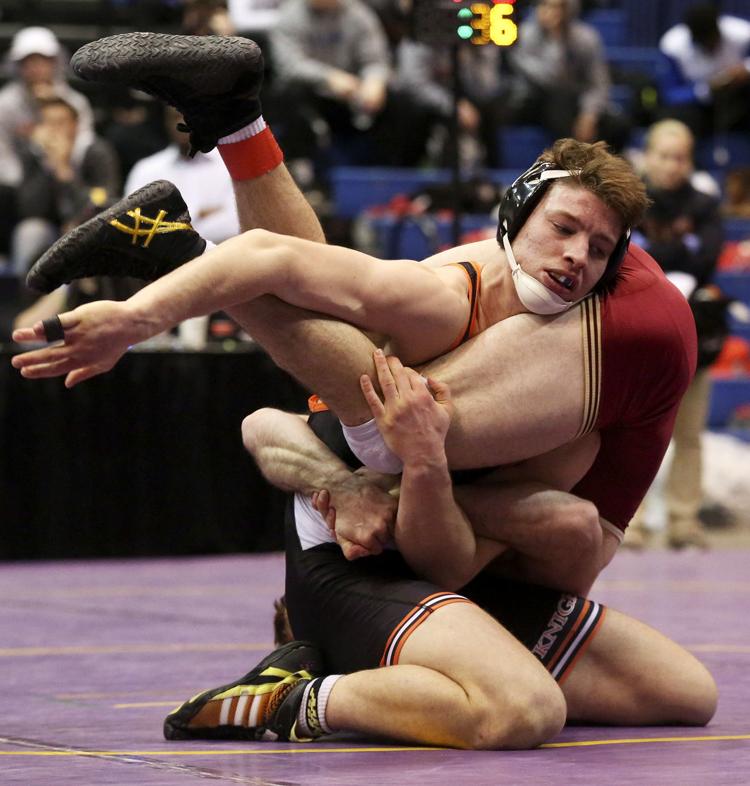 011019kw-wartburg-luther-wrestling-01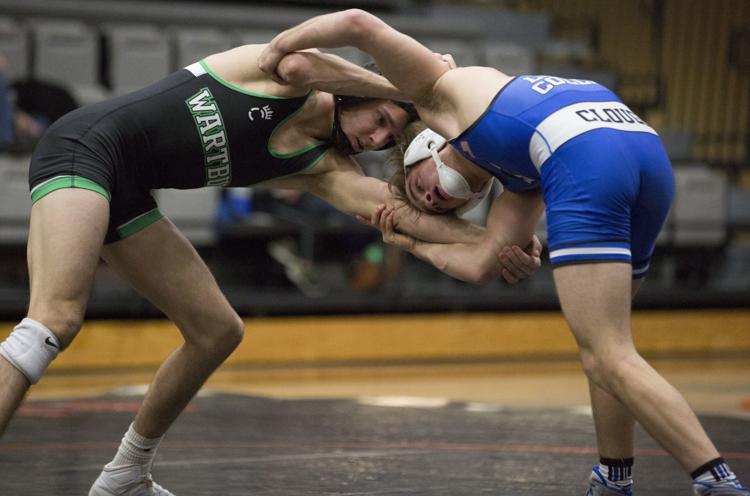 011019kw-wartburg-luther-wrestling-02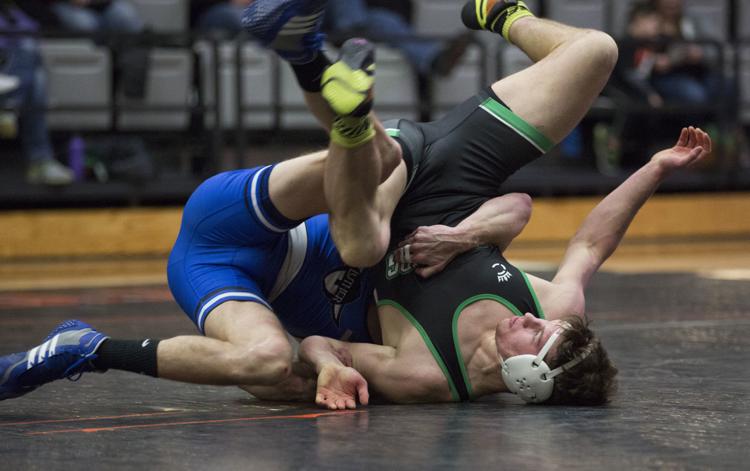 011019kw-wartburg-luther-wrestling-03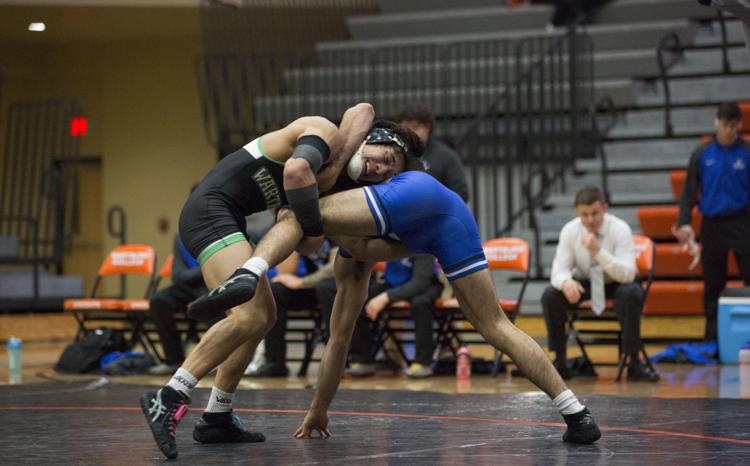 Be the first to know
Get local news delivered to your inbox!