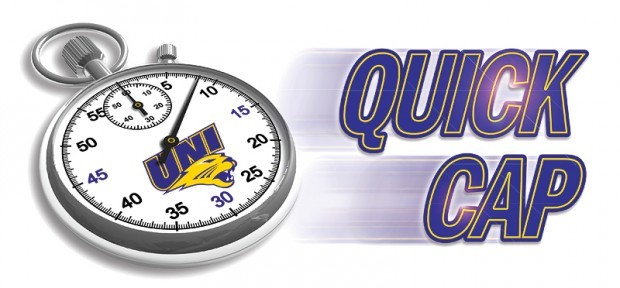 It was over when - Paul Jesperson hit a 3-pointer from the corner to put UNI up 60-42 with 7:07 to play. Drake was within nine points not long before that, but a quick 9-0 run had the Panthers in control once again following a dominant first half.
Game ball - Matt Bohannon. UNI was on fire in the first half and Bohannon led the charge. Make every 3-pointer you shoot (minimum of three), have your team win big and try to get me to give the game ball to someone else. Good luck. Bohannon finished 4-for-4 from the arc (all in the first half), 5-for-5 from the field and got the Panthers going early.
You have free articles remaining.
What it all means - A home win over Drake is what we all expected, but UNI showed a little bit of swagger as the No. 14 team in the country. Leading a conference foe by 16 in the first half takes some doing. The Panthers have responded correctly to the big win over Wichita State a week ago.
Of note - Because 3-pointers are, by their nature, worth more points than 2-pointers, it's not really fair to treat them the same way in terms of raw field goal percentage numbers. So there's a thing called effective field goal percentage to balance out the higher risk, higher reward shots from the arc. In the first half, UNI shot 13 of 21 from the field overall and 8 of 13 from behind the arc. That's 61.9 percent overall, which is really good. It's 80.9 effective field goal percentage, which is really, really good. The Panthers led 36-20 at the break.
Sights and sounds - The Interlude was not played, nor danced to, at the under-16 timeout of the second half. It was replaced by find-the-bag-of-goodies-while-blindfolded stunt. I had heard rumblings that the Interlude would maybe be given a break (temporary? permanent?) and it turned out to be the case. It had been a staple at UNI games since 2010.
Up next - UNI will be home Wednesday to host an Illinois State coming off a disappointing loss against Southern Illinois today.