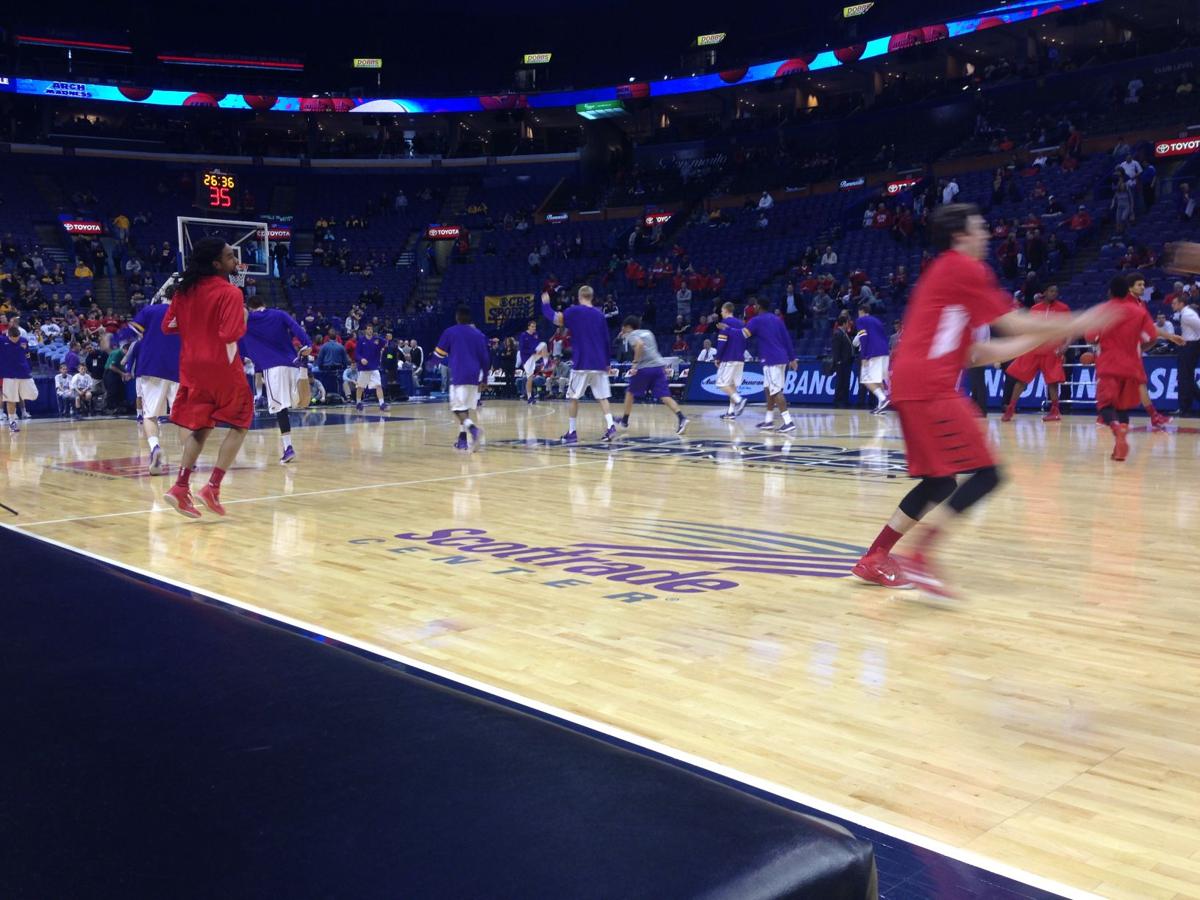 You have free articles remaining.
Illinois State (21-11) vs. No. 11 UNI (29-3)
Time: 1:10 p.m. Sunday
Location: Scottrade Center, St. Louis
TV: KGAN
Radio: KXEL (1540 AM)
Line: UNI -6, Over/under 115.5
Officials: John Higgins, Don Daily, Gerry Pollard
Series: Illinois State leads 38-31 all-time.
Previous meetings: Nate Buss hit a late 3-pointer to lift UNI to a 54-53 win in Normal, Ill. Jan. 25. The Panthers then blew out the Redbirds at home, 83-64, Feb. 11.
Last time out: In Saturday's semifinals, Illinois State upset Wichita State, 65-62 while UNI handled Loyola, 63-49
What to watch: Illinois State grabbed 16 offensive rebounds before UNI made a last-second 3-pointer to win. The Panthers gave up zero offensive rebounds while beating Loyola Saturday. The Redbirds will have a size advantage down low, so limiting second-chance opportunities will be key.
Notes: A win would give Illinois State its first trip to the NCAA Tournament since 1998. The Redbirds are on a season-best six-game winning streak, which is the longest active streak in the MVC. Illinois State is 1-4 against teams ranked in the AP Top 25, although the lone victory came yesterday against No. 8 Wichita State. Leading scorer Daishon Knight (14.2 points per game) was terrific in the semifinals, going for 25 points on 10 of 15 shooting. Fellow guard Paris Lee has Illinois State's single-season steals record and averages 2.6 steals per game. Devaughn Akoon-Purcell is the MVC Newcomer of the Year and is second on the team with 12.9 points per game and team-best 5.5 rebounds. Sophomore center Reggie Lynch averages 2.7 blocks per game. ... UNI is 3-1 in MVC Tournament championship games with wins in 2004, 2009 and 2010. A victory would tie UNI's all-time best win total at 30. Under head coach Ben Jacobson, UNI has given up an average of 54.8 points per game. The Panthers gave up 46 points to Bradley in the quarterfinals and 49 points to Loyola in the semifinals. On the year, UNI is giving up 54.1 points per game to rank fourth in the country. The Panthers rank ninth nationally for shooting 48.7 percent from the field. Seth Tuttle is making 62.3 percent of his field goals and leads UNI in points (15.3), rebounds (6.7) and assists (3.3). Wes Washpun is second on the team with 7.8 points per game, but is averaging just 2.8 over the last four games. Deon Mitchell has nine assists in two games at the MVC Tournament this week.