IOWA CITY — With reserve forward Cordell Pemsl on the sidelines for one game, the Iowa basketball team will need to make a few adjustments Thursday night when it visits Indiana.
Luka Garza, who has scored 20 or more points in nine consecutive games and is fifth in the country in scoring, may need to play a few more minutes. So will senior Ryan Kriener.
And it also will mean an increased role for former walk-on Riley Till.
However, it works out, Iowa coach Fran McCaffery didn't seem the least bit worried Wednesday even though this leaves him with only eight scholarship players for a challenging Big Ten road game.
The 6-foot-7 Till, a high school teammate of Pemsl at Dubuque Wahlert, has played only 73 minutes all season, totaling nine points and 11 rebounds.
"Riley's got good size, he's bouncy, he's smart, he really has a keen sense of what we need, what his strengths are, what his weaknesses are,'' McCaffery said. "He plays to his strengths and away from his weaknesses. I have full confidence in him.''
Pemsl, who averages about 12 minutes per game off the bench, was suspended for this contest after being arrested at about 1 a.m. Monday for driving without a valid license.
"He recognized immediately that he made a big mistake,'' McCaffery said of Pemsl. "If you have a suspended license, don't drive. It's pretty simple.
"But college kids get hungry. He wanted to go to a McDonald's that's close to his house and he didn't think anything would happen. So he made a mistake and he's going to pay the price for it. He'll be back Friday.''
You have free articles remaining.
In Indiana, the 21st-ranked Hawkeyes (17-7, 8-5 Big Ten) are facing a team that has lost four straight games, all to teams projected to make the NCAA Tournament.
The Hoosiers (15-8, 5-7 Big Ten) have been led by 6-foot-9 freshman Trayce Jackson-Davis, the son of 16-year NBA veteran Dale Davis, who is vying with Illinois' Kofi Cockburn for Big Ten freshman of the year honors.
Jackson-Davis is friends with McCaffery's son, Patrick, and made an official visit to Iowa before signing with Indiana.
"He's talented, he's versatile, he's had the opportunity and he's made the best of it," McCaffery said. "You've got to credit him for earning playing time and consistently producing. He plays with energy and skill and he's got length and size. He's got a lot of qualities that are really effective and he's not a guy that makes a lot of mistakes.''
Jackson-Davis operates mostly around the basket. In fact, he and 6-11 teammate Joey Brunk are two of only three players in the Big Ten who have started most of the time this season without attempting a 3-point field goal.
The Hoosiers have attempted and made fewer 3s than any team in the league and the starting lineup they will use today has combined for just 50 3-pointers all season, two fewer than Iowa's Joe Wieskamp.
They also are last in the Big Ten in assist/turnover ratio — Iowa is first in that category — and are the only team in the league with more turnovers (308) than assists (305).
However, McCaffery said they are a formidable opponent. He pointed out that the first game in their current four-game skid was a one-point loss to No. 9 Maryland. The Hoosiers shot 52.6% from the field and committed only six turnovers that night.
"That game could have gone either way,'' McCaffery said. "They lost to three other pretty good teams, which is kind of typical in our league. They have good guards, they have good post play, they have length, they have depth. They kind of have all the pieces. They're 15-8 and that's a tough place to play down there. It's going to take our best effort to go down there and win.''
Iowa Indiana Basketball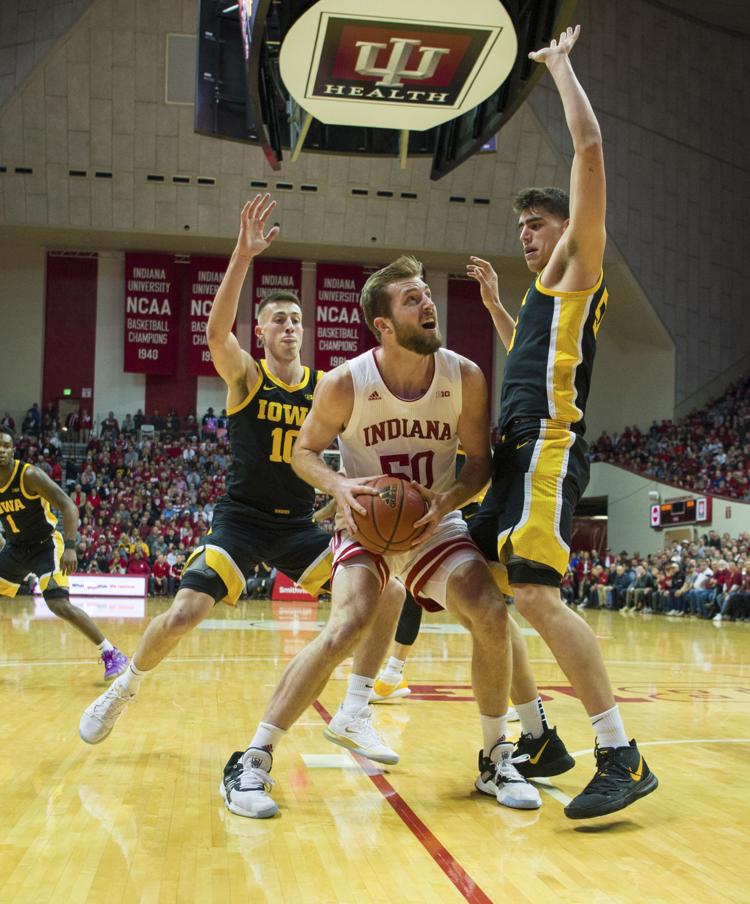 Iowa Indiana Basketball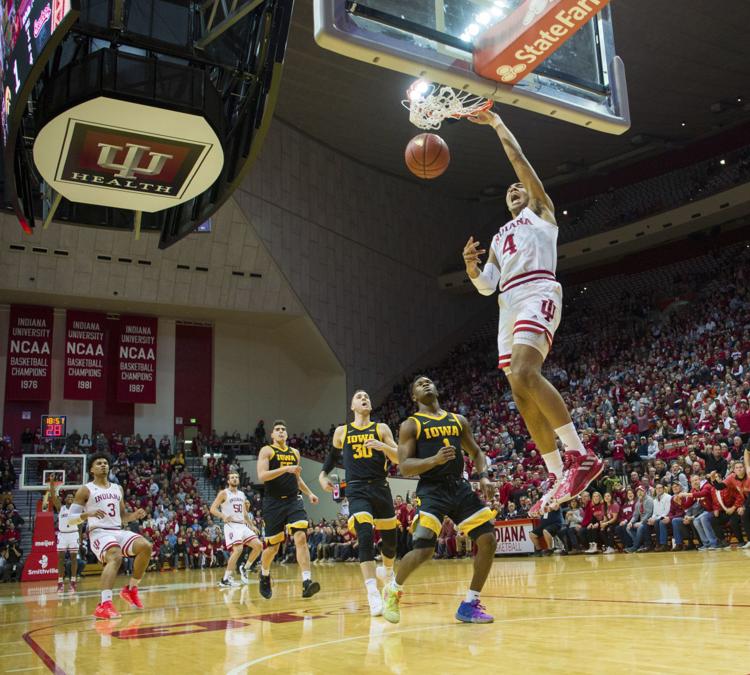 Indiana uses 3-point flurry to beat No. 21 Iowa, end skid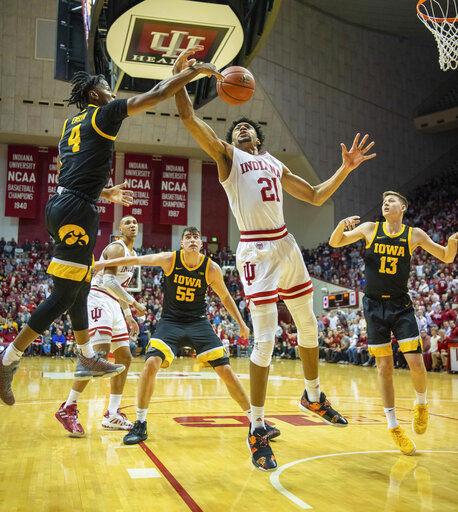 021320ap-iowa-indiana
Indiana uses 3-point flurry to beat No. 21 Iowa, end skid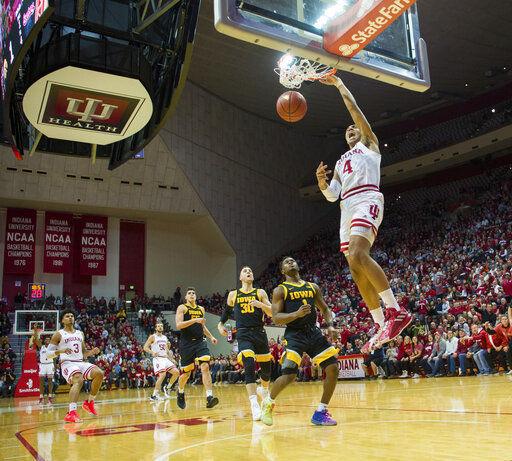 021320ap-iowa-indiana-2
Cowan scores 31 as No. 15 Maryland beats No. 18 Iowa 82-72
Cowan scores 31 as No. 15 Maryland beats No. 18 Iowa 82-72
Cowan scores 31 as No. 15 Maryland beats No. 18 Iowa 82-72
Cowan scores 31 as No. 15 Maryland beats No. 18 Iowa 82-72
Cowan scores 31 as No. 15 Maryland beats No. 18 Iowa 82-72
Iowa Maryland Basketball
Garza, No. 18 Iowa rally to beat Wisconsin 68-62
Garza, No. 18 Iowa rally to beat Wisconsin 68-62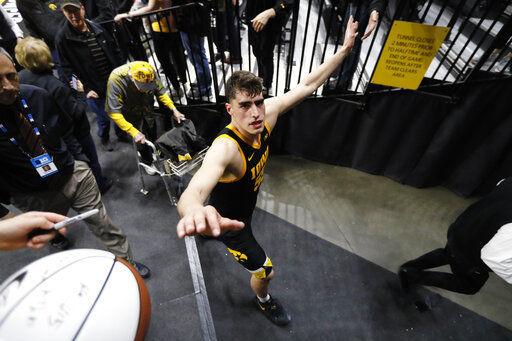 Garza, No. 18 Iowa rally to beat Wisconsin 68-62
Garza, No. 18 Iowa rally to beat Wisconsin 68-62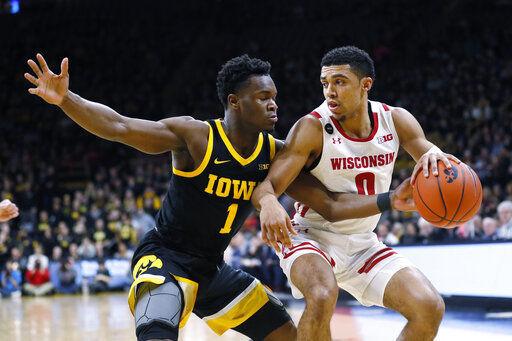 Garza, No. 18 Iowa rally to beat Wisconsin 68-62
Garza, No. 18 Iowa rally to beat Wisconsin 68-62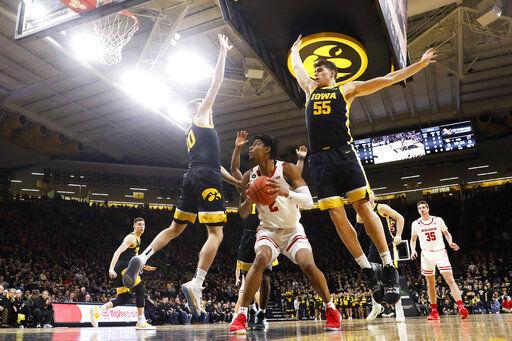 Rutgers Iowa Basketball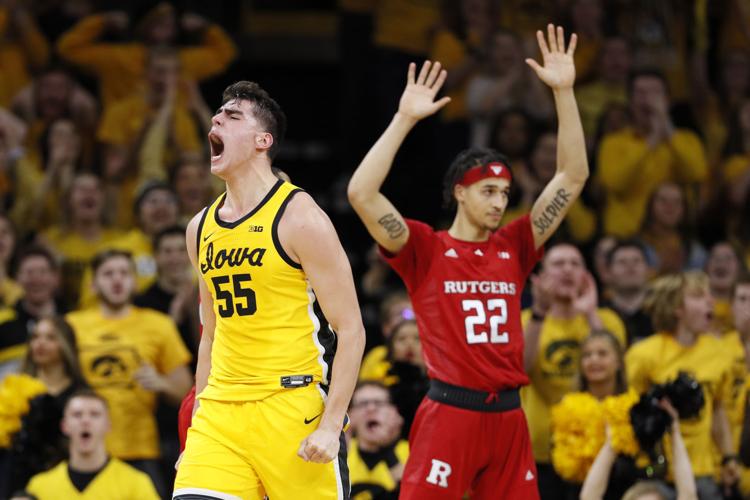 No. 19 Iowa holds off No. 24 Rutgers, 85-80
No. 19 Iowa holds off No. 24 Rutgers, 85-80
No. 19 Iowa holds off No. 24 Rutgers, 85-80
No. 19 Iowa holds off No. 24 Rutgers, 85-80
No. 19 Iowa holds off No. 24 Rutgers, 85-80
Iowa Michigan Basketball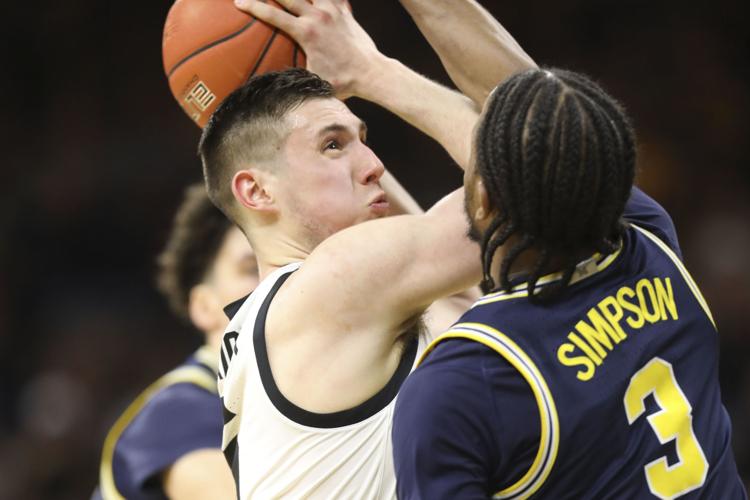 Iowa Michigan Basketball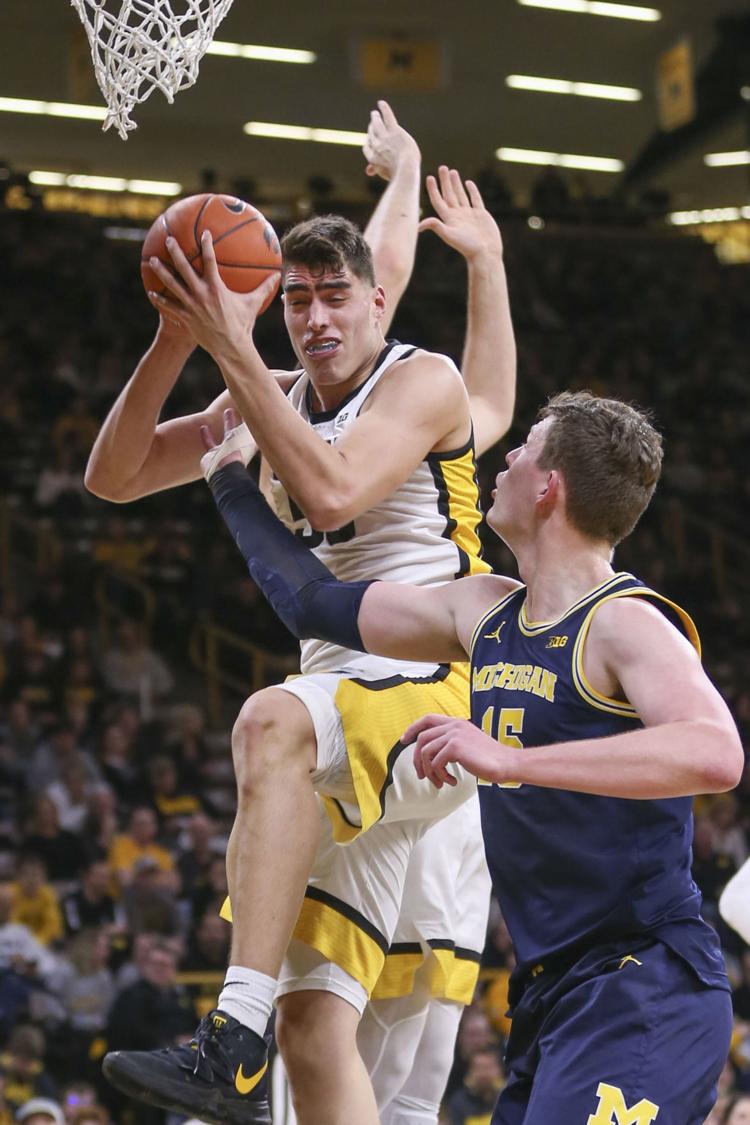 Iowa Michigan Basketball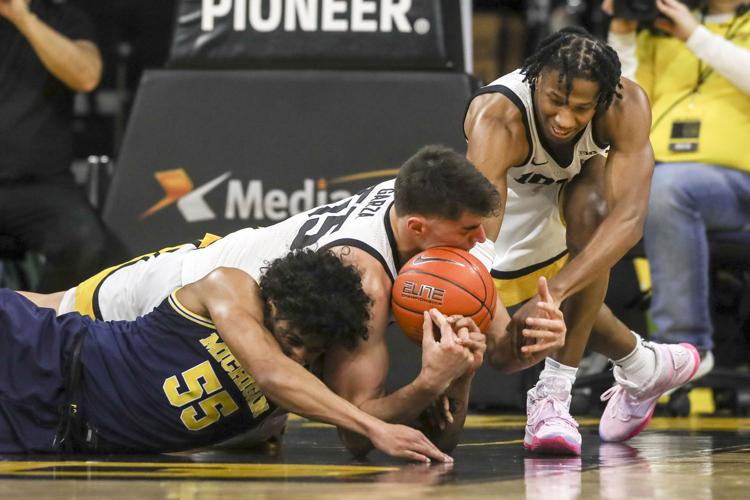 011020ap-maryland-iowa-2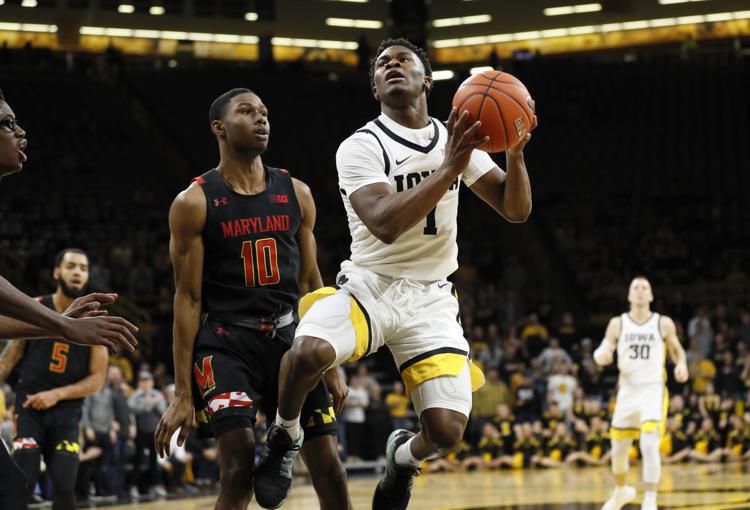 011020ap-maryland-iowa-3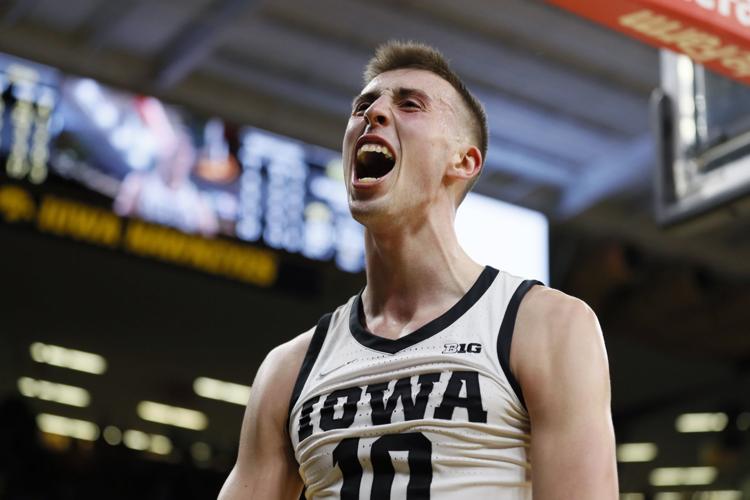 011020ap-maryland-iowa-4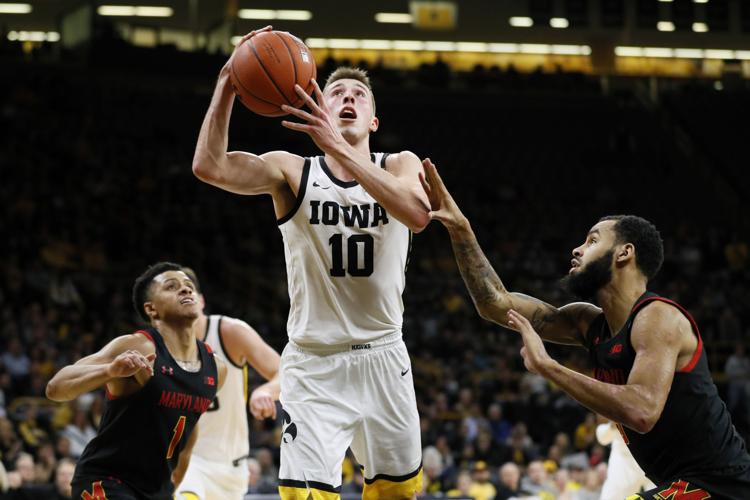 011020ap-maryland-iowa-5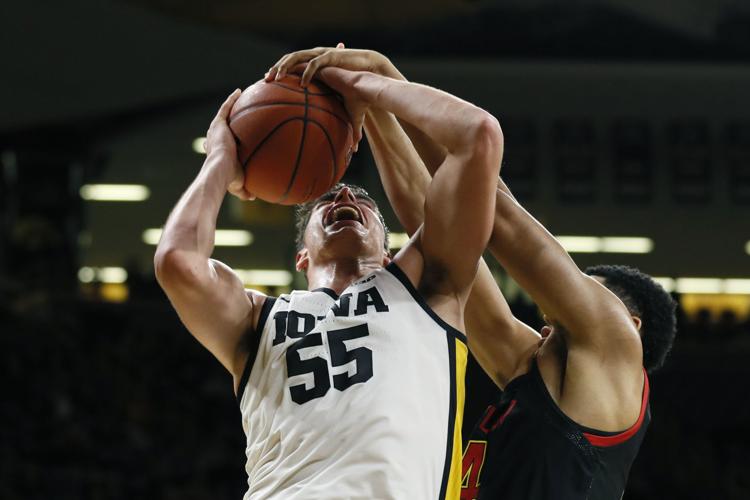 Iowa Nebraska Basketball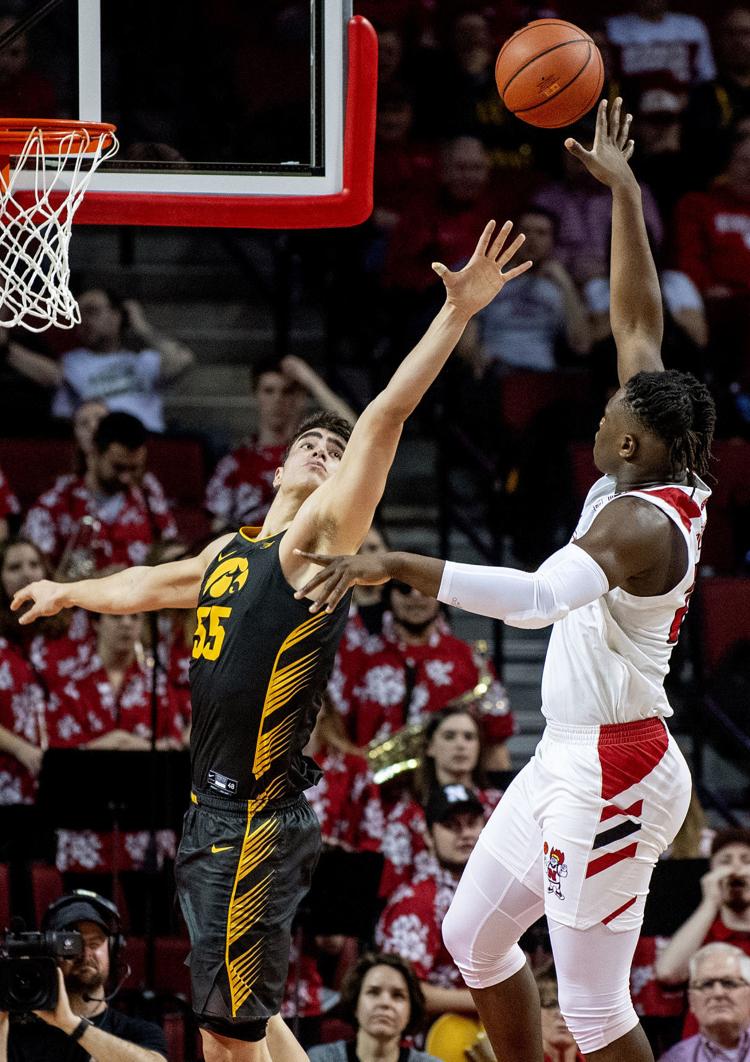 Iowa Nebraska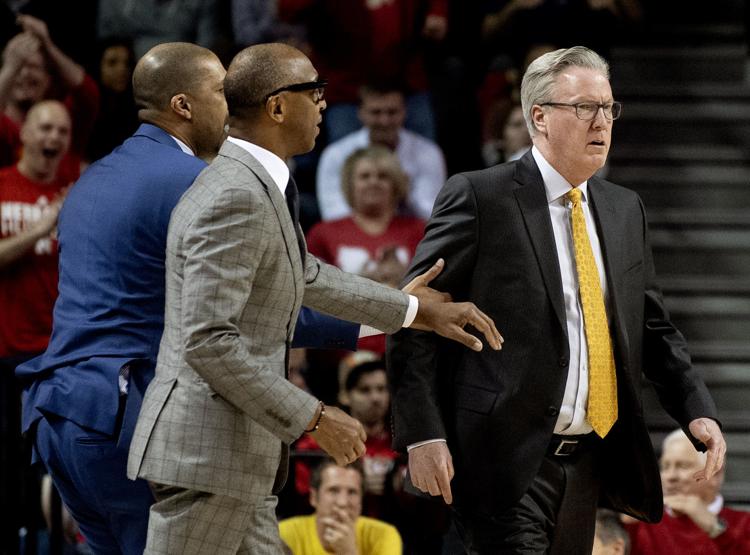 Iowa Nebraska Basketball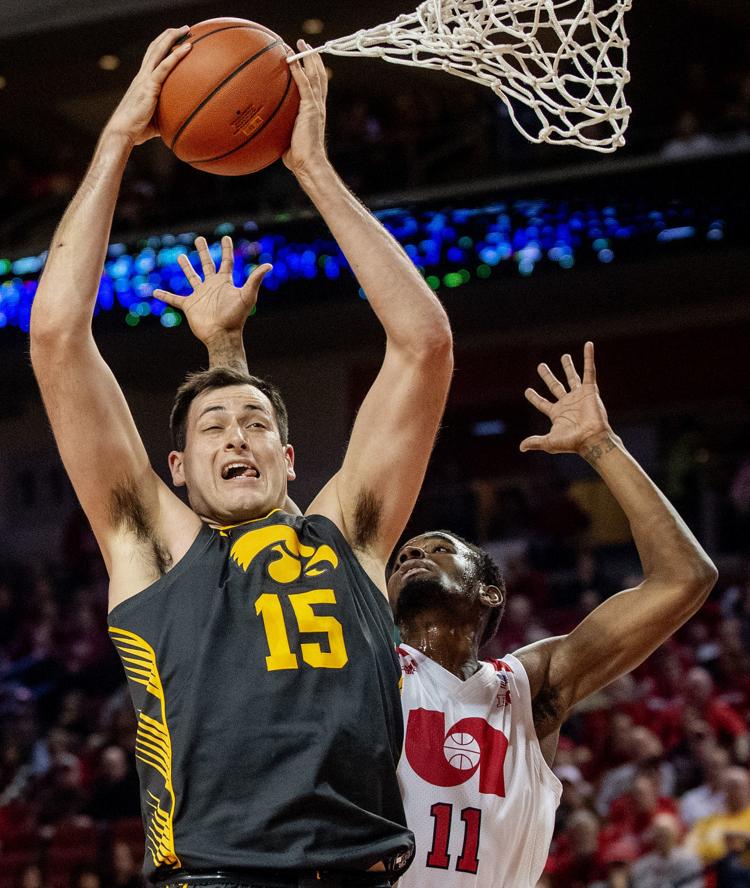 Iowa Penn State Basketball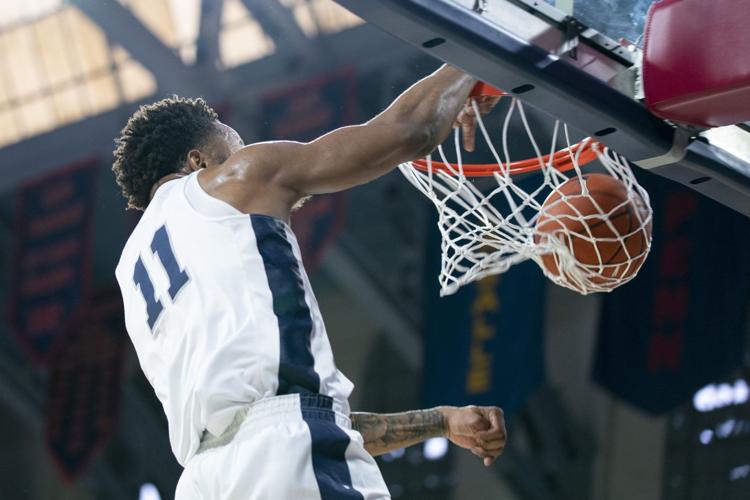 Iowa Penn State Basketball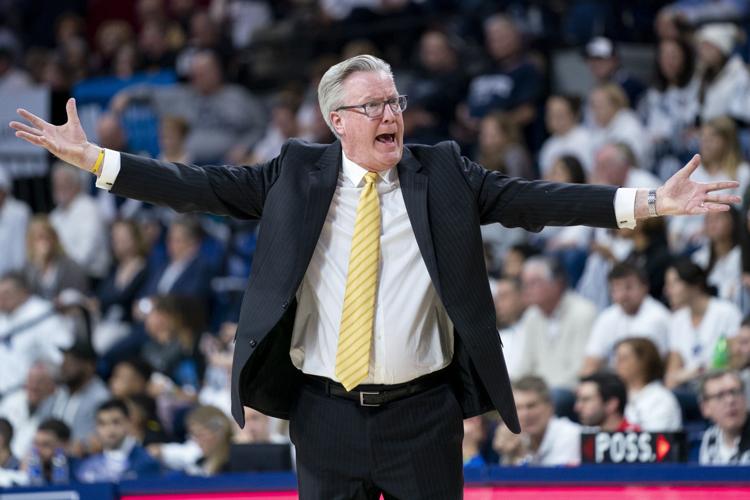 Iowa Penn State Basketball
No. 21 Penn State topples No. 23 Iowa 89-86 in Philly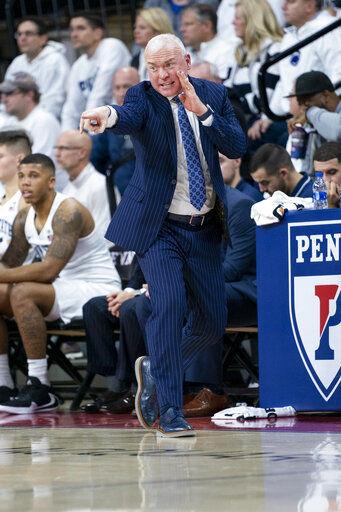 No. 21 Penn State topples No. 23 Iowa 89-86 in Philly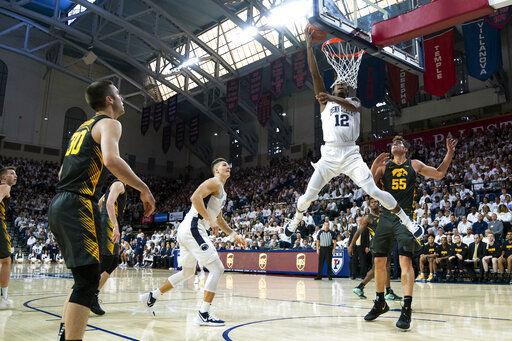 Cincinnati Iowa Basketball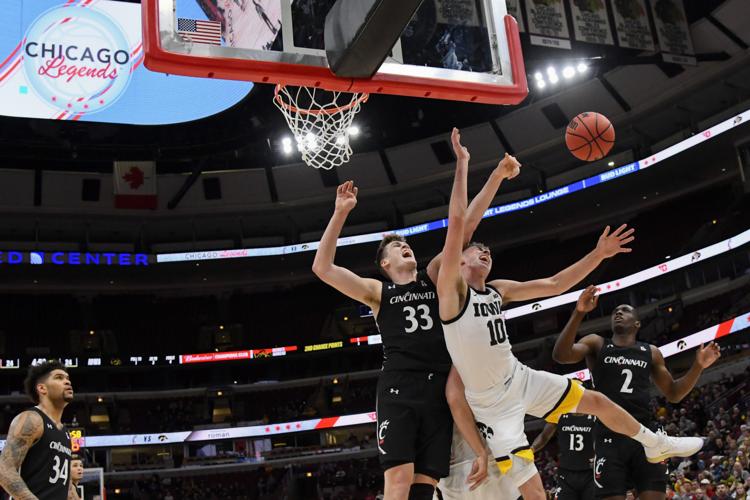 Cincinnati Iowa Basketball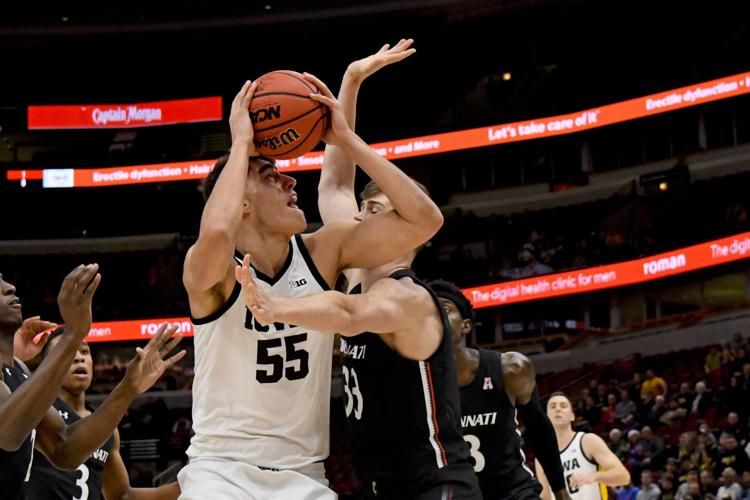 121219ap-iowa-iowa-state-3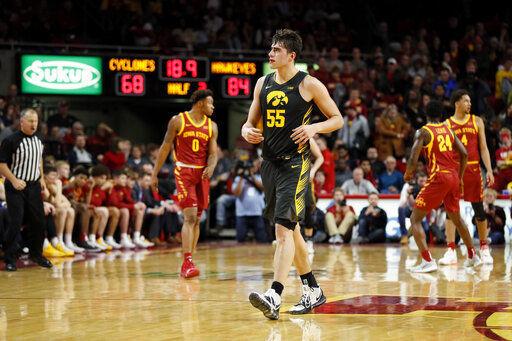 Iowa Syracuse Basketball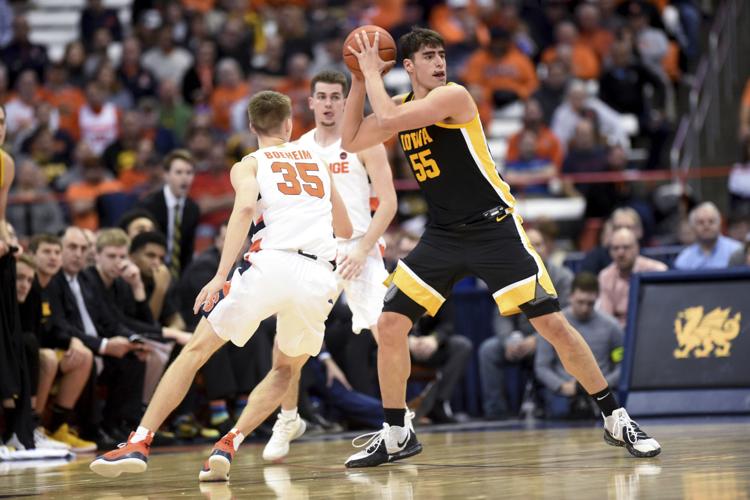 COLLEGE BASKETBALL: DEC 03 Iowa at Syracuse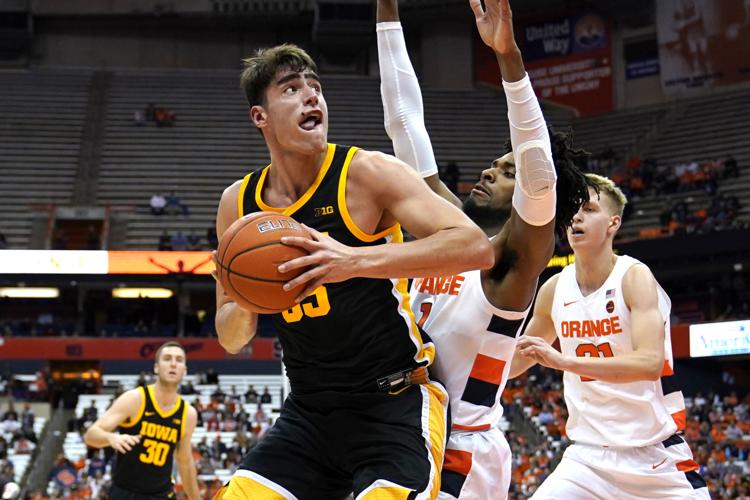 Cal Poly Iowa Basketball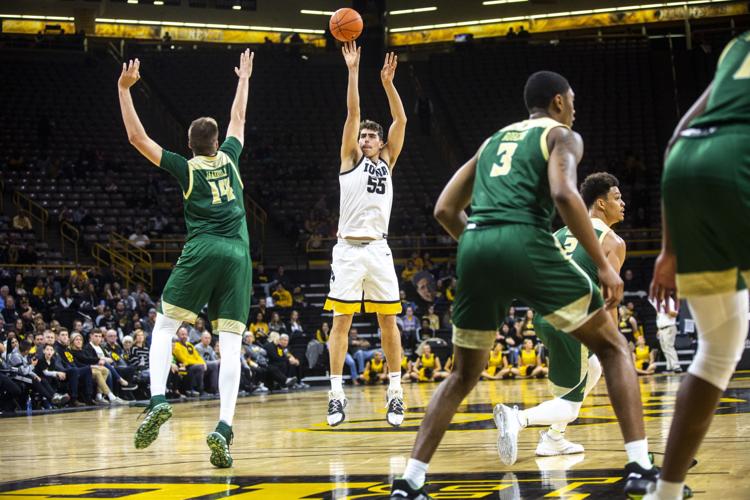 110819ap-iowa-siu-edwardsville-2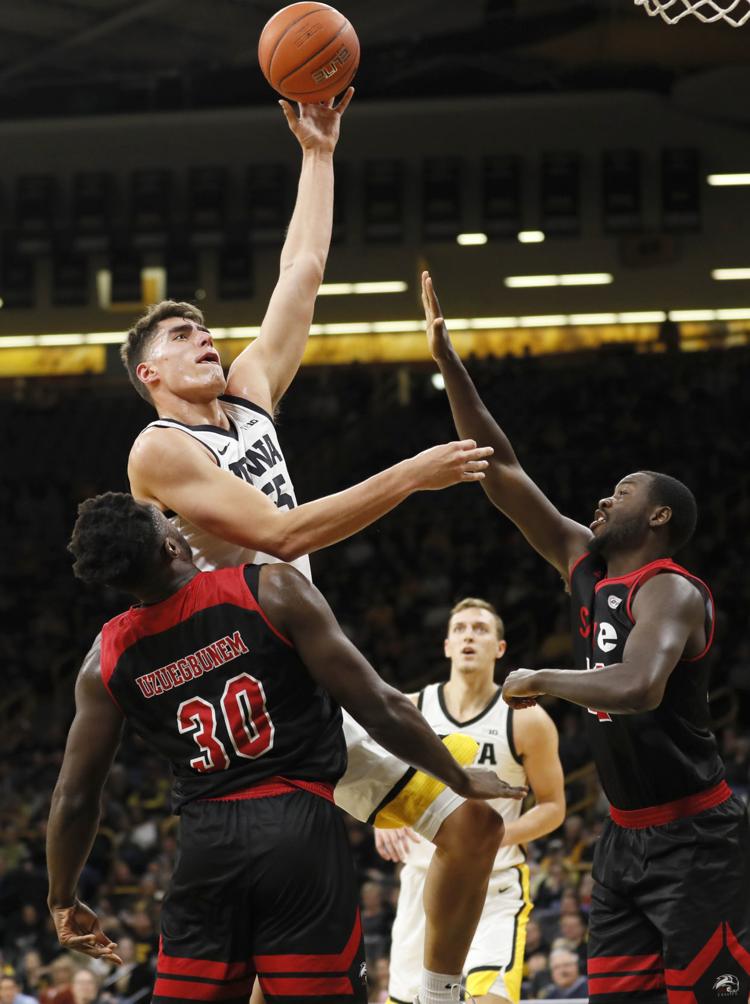 110819ap-iowa-siu-edwardsville-1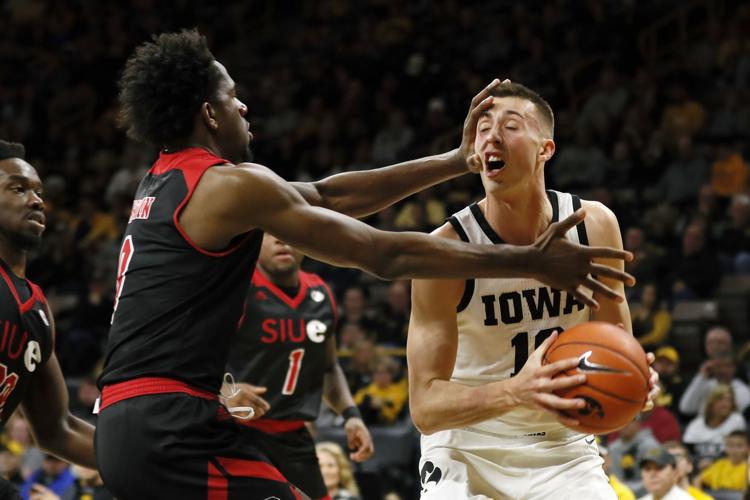 Iowa tops No. 12 Texas Tech 72-61 at Las Vegas Invitational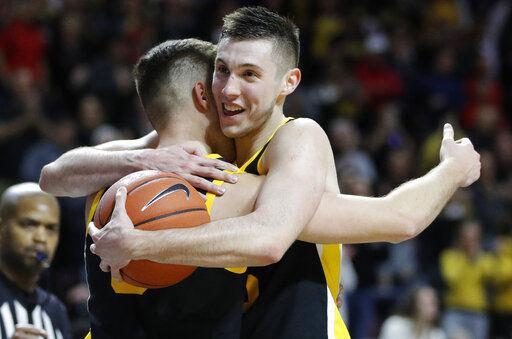 Iowa Syracuse Basketball