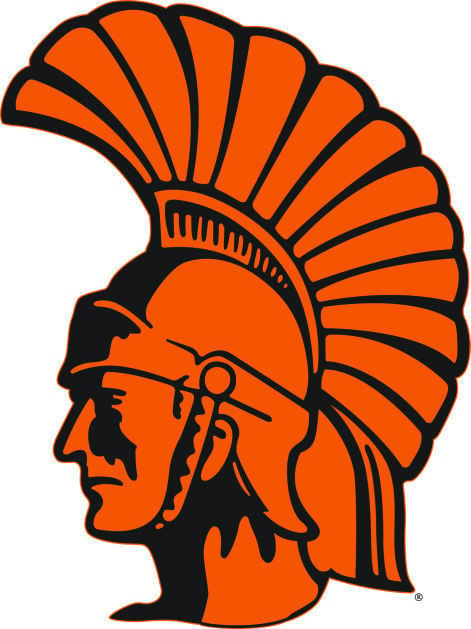 CEDAR RAPIDS — Waterloo East put together a big four-run seventh inning to secure its first win over a Mississippi Valley Conference opponent in five seasons Monday night at Cedar Rapids Washington.
The Trojans defeated Washington in the opener, 6-2, before falling to the Warriors in game two, 8-5.
Senior Jaxson Cooper delivered the big go-ahead single in the seventh inning of East's game-one victory. Xander Bauler also doubled in the contest and picked up the win in relief.
In game two, East jumped out to an early 3-0 lead before Washington rallied by scoring runs in the first five innings.
COLUMBUS 12, JESUP 11: Waterloo Columbus plated a run in the bottom of the eighth inning en route to a thrilling extra-inning victory over Jesup.
Alex Feldman led Columbus with three hits, three runs scored and two RBIs out of the leadoff position. Patrick Steele, Carter Gallagher, Connor Knudtson, Josh Merrifield and Joe Dunlay added two-hit games for a Columbus team that tallied 16 hits.
Cole Oberbroeckling finished 2-for-4 with three RBIs to lead Jesup's attack.
KENNEDY 15-13, WATERLOO WEST 3-5: Cedar Rapids Kennedy powered past the Wahawks Monday in Cedar Rapids.
West jumped out to a 3-0 lead before Kennedy scored 15 unanswered runs in the opener. Kennedy pulled away with seven runs in the first two innings of game two.
WATERLOO EAST 12-15, CEDAR RAPIDS WASHINGTON 0-0: East dominated a pair of games against Washington during at home sweep at East High.
Kenidi Adams led the Trojans with three RBIs and a triple in the opener. Josie Stocks recorded two triples, a home run and six RBIs in game two. East's Sydney Magnuson was the opening game winning pitcher, while Jocelyn Foss threw a shutout in game two.
WATERLOO EAST 6-5, CEDAR RAPIDS WASHINGTON 2-8
Washington 110 000 0 — 2 6 2
Justin Thomas, Xander Bauler (6) and Mitchell Sage. Jabari Dobbs, Isaac Gomez (6) and Reid Ortiz.
Washington 121 310 x — 8 5 2
Bauler, Peyton Borseth (4), Jaxson Cooper (7) and Thomas. Aidan O'Connor, Jack Rogers (5), Ben Kuba (6) and Daniel Zeck.
2B — Kuba (CRW). Cooper (WE).
Jesup 120 520 10 — 11 9 3
Columbus 101 531 01 — 12 16 9
Kresser, Guierrez (5), Oberbroeckling (7). Dunlay, Hellman (5), Merrifield (7).
2B — Oberbroeckling 2, Miller (Jesup). Dunlay, Knudtson, Gallagher (Columbus).
CEDAR RAPIDS KENNEDY 15-13, WATERLOO WEST 3-5
WATERLOO EAST 12-15, CEDAR RAPIDS WASHINGTON 0-0
Be the first to know
Get local news delivered to your inbox!