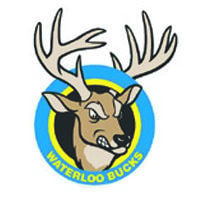 WATERLOO — The Waterloo Bucks rallied from a 5-0 deficit to force extra innings, but the Duluth Huskies pulled out a 8-5, 10-inning victory Wednesday in Northwoods League action at Riverfront Stadium.
Nic Kent scored on a wild pitch to provide Duluth the winning run in the 10th, while Ramon Enriquez added insurance with a two-run home run. Lance Ford was 4-for-5 for the Huskies.
Waterloo got a pair of doubles from both Lorenzo Elion and Alex Ronnebaum, while Mike Nyisztor was 2 for 5 with a double.
Down 5-0 in the sixth, Elion led off with a double to center field and Blake Berry followed with a single. Jake Gitter walked to load the bases, and Elion would score Waterloo's first run on a walk to Patrick Ferguson. Matt Campos followed with a run-scoring sacrifice fly, and Gitter would score on a Ronnebaum double that trimmed the Huskies advantage to 5-3.
In the seventh. Waterloo tied it as Elion doubled home Cole Brooks, and would later score on a Gitter single to center.
Waterloo and Duluth conclude their two-game series tonight at 6:35 p.m.
Duluth 8, Waterloo 5 (10)
Duluth 002 210 000 3 — 8 15 2
Waterloo 000 003 200 0 — 5 11 1
A. Stout, J. McDonald (6), T. Holdgrafer (7) and Enriquez. A. VanDeWiele, C. Anderson (5), D. Phillips (8) and A. Rubalcaba. WP — . LP — Phillips. 2B — Dul: Ford, Enriquez, Hogan. Wat: Nyisztor, Elion 2, Ronnebaum 2. HR — Dul: Enriquez.