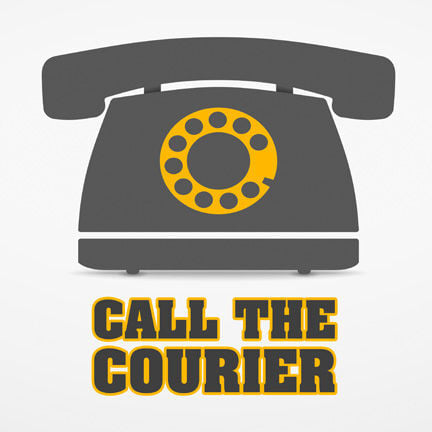 Q: Is there any way I can search sections of the Iowa Code online?
Q: What was the name of the funeral home in the 500-600 block of Broadway Street back in the 1950s or 1960s?
A: Chapel of Memories Funeral Home was at 601 Broadway, according to the 1961 city directory.
Q: Is chewing tobacco as bad as smoking? What are the side effects?
A: Here's what the Mayo Clinic says: "You can call chewing tobacco by whatever name you want, tobacco, chew, snuff, pinch or dip — but don't call it harmless. ... Chewing tobacco can cause serious health problems." Those problems can include addiction, cancer, cavities, gum disease, heart disease and precancerous mouth lesions.
Q: My grandmother came from Germany in the 1800s. Where can I check to see if or when she became a citizen of the United States?
A: It may take some searching, according to the National Archives and Records Administration. Through much of the American history, a person could become a naturalized citizen in any court of record — county, state, federal. So the record of it could be in any of those court documents. But people usually found it most convenient to go through the nearest county court, so that might be a place to start. You can find a lot more information and suggestions at www.archives.gov.
Q: When and why did the shaking of hands become a common custom?
A: Drawings and carvings show people shaking hands at least as far back as the 5th century B.C. Historians suspect it started as a gesture between strangers to show neither was carrying a weapon.
Q: Is it legal to park a Dumpster in a street in Waterloo for roof demolition purposes?
A: The city of Waterloo does allow this for short periods of time if there is no other location on private property or along the edge of the street to place the Dumpster, according to the Waterloo Engineering Department. It is only allowed in the street where parking is allowed and there must be proper barricading around the Dumpster. Contact the Engineering Department for a review before doing this.
Q: We have a property in our neighborhood in Waterloo that is an eyesore. The owner started roofing it several years ago, but it's incomplete. How long is a permit good on a project like this?
A: Building permits are good for 180 days in Waterloo. Contact the Building Inspection Department, 291-4913, to request staff look into any permits that are out of compliance.
Q: How many children did Lucille Ball and Dezi Arnaz have? How long were they married?
A: The on- and off-screen couple eloped on Nov. 30, 1940, and divorced on May 4, 1960. They had two children, Lucie Arnaz, born July 17, 1951, and Desi Arnaz Jr., born Jan. 19, 1953.