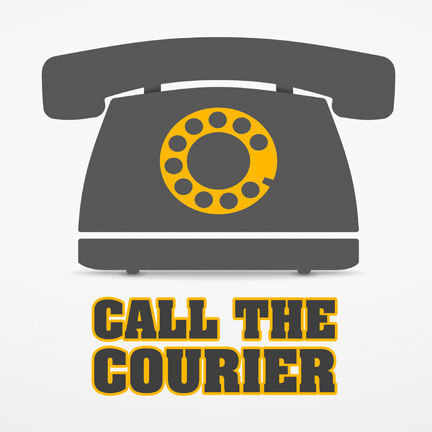 Q: How do bed bugs spread, such as in an apartment complex?
A: Here's what the people at Terminix say: "Bed bugs don't fly, but they can crawl at a pretty high speed with six legs. Traveling three to four feet per minute on most surfaces, it's the equivalent of the average adult sprinting. This makes it easy for bed bugs to travel between floors and rooms, and quickly tuck into a new hiding spot before being seen."
Q: Are hair salons allowed to be open in Bremer County?
A: As of the day this was answered, no, not yet. Bremer is one of the Iowa counties to remain under lockdown until at least May 15.
Q: Where in Black Hawk County do orioles congregate?
A: Some information from the Prairie Rapids Audubon Society: "Orioles might gather near a house that has some kind of oriole feeder offering either orange halves or liquid sugar water or grape jelly. Otherwise they are territorial, so after they have migrated here in early May, they don't typically congregate in a flock like blackbirds or grackles. Reliable places to find orioles are Riverview Park in Waterloo and the Cedar Valley Nature Trail at Gilbertville."
Q: On "Divorce Court," this Lynn Toler lists herself as a judge. Why doesn't she wear a judge's robe?
A: It seems she just doesn't want to. Toler, who is a former municipal court judge, said in one interview, "I'm happy to wear a slim-fitted suit." It was announced in March, by the way, that Toler is leaving the show. Faith Jenkins will take over the role.
Q: Can bats chew wood paneling?
A: Bats can chew wood, according to wildlife removal sites, but they usually don't need to — they can get in a house through tiny gaps. Experts say if you see damage that looks as if it were caused by chewing, it's more likely to be from mice, rats or squirrels.
Q: On April 17 there were golfers at Sunnyside Country Club golf course. Could they be open?
A: Yes. The governor of Iowa had not ordered golf courses to close. The city of Waterloo was not able to force private golf courses to close.
Q: I just received my Water Works bill and was charged for yard waste recycle maintenance fee. Why should I be charged if I don't use these places?
A: Taxpayers often pay for certain public services they don't use personally. We're not saying you don't have a right to disagree with such policies, but that's the way it works.
Q: I wrote a check for my property tax and that was a month ago. As of today, they haven't cashed it. Why is that?
A: We don't know who you are so we can't ask for you. You should probably call the treasurer's office where you submitted the check and ask directly about your payment.
Q: Why are the private entities like Porky's Red Carpet open while the public golf courses have to close?
A: The city of Waterloo was not authorized to shut down privately owned golf courses when it shut down the three city-owned courses for a week.
Calls are taken on a special Courier phone line at 234-3566. Questions are answered by Courier staff and staff at the Waterloo Public Library.
Concerned about COVID-19?
Sign up now to get the most recent coronavirus headlines and other important local and national news sent to your email inbox daily.