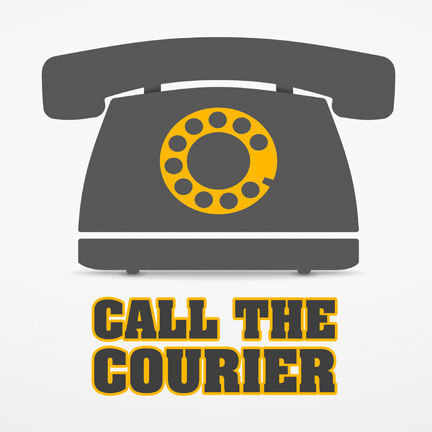 Q: How many city of Waterloo employees were there in the 1980s compared to what we have today?
A: The city of Waterloo currently has 528 full-time employees. The Human Resources Department said available information indicates there were 637 full-time employees in March 1981; 573 full-time employees in January 1986; 539 full-time employees in March 1989; and 596 full-time employees in December 1991.
Q: I just received my license plates tags. They charged me a $1 a piece to send them but the envelope said it was only 50 cents postage. Can you explain?
A: The $1 is for postage and handling fees.
Q: The George Wyth campground has been closed for a long time. I see a camper that has been set up there for a long time. How can he do that?
A: The camper that has been in the campground is the park's camp host. As of May 8 the campground has been opened for camping as long as the units are self contained due to restrooms still being closed.
Q: If it is OK for the farmers market to have their sales, what about yard sales?
A: None of Gov. Kim Reynolds' proclamations have explicitly banned yard sales since the pandemic began. One could assume someone having a yard sale would need to follow rules preventing more than 10 people from gathering in a single location and observe social distancing.
Q: The absentee ballots that were sent out: Are they safe to mail back in since they have all of our information on them?
A: We assume the caller is talking about the absentee ballot request forms and not the absentee ballots you receive after sending in the request forms. The absentee ballots are in sealed envelopes. Some people are uncomfortable sending the forms in as postcards, leaving personal information exposed. If you have that concern, you may fold part of the mailer over the form, tape it up and send it. Or put it in an envelope using the same address that is on the card.
Q: Treasurer of government in the White House, Steve Mnuchin, took a big trip with taxpayers' money on his honeymoon. Has he repaid it yet?
A: No. It wasn't his honeymoon; Mnuchin and actress Louise Linton wed in 2013. But a report by the Washington watchdog group Citizens for Responsibility and Ethics in Washington found the treasury secretary has racked up nearly $1 million in taxpayer-funded trips that could have been handled through commercial airlines.
Q: Who are the wealthiest people in the U.S. Senate?
A: Sen. Kelly Loeffler, R-Georgia, with a net worth of $500 million, is the wealthiest member of Congress, followed in the Senate by Rep. Greg Gianforte, R-Montana, $135.7 million, and Sen. Mark Warner, D-Virginia, $90.2 million.
Q: President Trump talks about the border wall being built in Mexico. When did Mexico make its first payment for the wall?
A: Mexican officials have repeatedly stated that nation will contribute nothing toward construction of a border wall.
Calls are taken on a special Courier phone line at 234-3566. Questions are answered by Courier staff and staff at the Waterloo Public Library.
Concerned about COVID-19?
Sign up now to get the most recent coronavirus headlines and other important local and national news sent to your email inbox daily.